The 6 Best Employment Lawyers in Christchurch
Whether you're a victim of unfair practices at work or need some legal advice regarding your employment, you will need a legal representative. To help you out, we've listed down the best employment lawyers in Christchurch you can hire.
We selected the ones who are experienced and respected within the industry. Also, we chose those who will listen to your needs with empathy and provide solutions tailored to your needs.
So without further ado, here are the best employment lawyers in Christchurch! 
1) PB Employment Law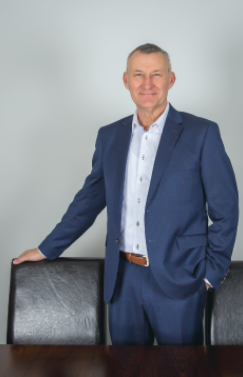 BEST FOR
Employment Law Specialists
SERVICES
Solving employment issues
Legal Advice for Employers
WEBSITE
https://www.pblaw.nz/
ADDRESS
6/27 Tyne Street, Addington, Christchurch.
8011, New Zealand.
CONTACT DETAILS
+64 (3) 22-22385
OPERATING HOURS
Monday – Friday: 9:00AM – 5:00PM
Paul Brown, LLB, Principal, PB Employment Law Ltd., is a member of the Executive of the Employment Law Institute of NZ and the Leadership Team of C3 Church Christchurch.
What people like about him is that he has done hundreds of mediations with the Employment Relations Service over the last 20 years. Whenever the case is too big for him to handle alone, he will seek assistance from specialist employment law barristers in order to serve his clients much better
Unlike other firms, PB Employment Law dedicates itself to providing quality legal employer advice to small businesses. Their legal advice is significantly more affordable than others, with a fair price, you will still be able to get personalized strategies.
Highlights
Works on Pro Bono Cases
Competitive pricing
Free Initial Call
2)  Robert Thompson – I.R. Thompson Associates Ltd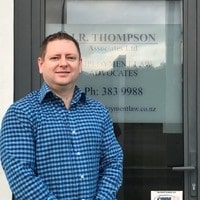 BEST FOR
Exceptional yet personal service
SERVICES
Dismissals

Redundancies

Personal Grievances

Employment Contracts / Employment Agreements

Employers and Employees

Legal Aid Providers

Disciplinary Meetings

Harassment

WEBSITE
https://www.iremploymentlaw.co.nz/pages/6/covid—19-update-employment-law-advice.htm
ADDRESS
28 Travis Road, Burwood, Christchurch 8143, New Zealand
CONTACT DETAILS
+64 3-383 9988
OPERATING HOURS
Monday – Friday: 8.30 AM – 5.00 PM
If you're in a stressful situation at work and need legal advice, Robert Thompson is one of the best employment lawyers in Christchurch to call.
He has a wealth of experience in the field of employment law and human resources. Unlike other lawyers, he strives to understand his clients' situation and needs.
Whatever situation you're in, you can count on him to provide his clients with the appropriate legal aid. For instance, he offers feasible legal and financial options to settle employer/employee disputes.
Whether you are unfairly dismissed or defending your claim from employees, he can help you and deliver a just and great outcome.
Highlights
Exceptional yet personal service
Offers financial options
Has a wealth of experience
Delivers a just and great outcome
Customer Reviews
Check out a detailed review of one client, J Thiart, on Google Reviews:
"Highly recommend Robert, he is amazing, I couldn't have asked for someone better. He don't mess around and went the extra mile to help me through a very difficult situation with my job and getting me the result I wanted in a very challenging case. With his support and advice I was able to stand up for myself, and walk away with my head held high and some reimbursement for all the stress and trauma they infected on me. The outcome far exceeded what I was expecting. Robert, you are great at what you do and it's nice to be treated as a person and not a problem. I will be recommending you to everyone I know."
3)  Peter Zwart – McPhail Gibson & Zwart Ltd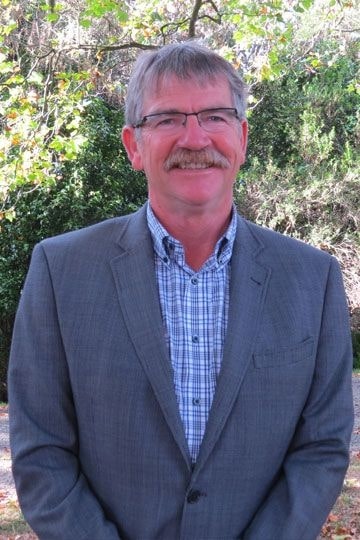 BEST FOR
Contract negotiations
SERVICES
Contract / Agreement Negotiation

Dispute Resolution

Personal Grievance

Injunction

WEBSITE
https://www.mgz.co.nz/the-team/
ADDRESS
71 Cambridge Terrace, CBD, Christchurch 8013, New Zealand
CONTACT DETAILS
0274 367 757
OPERATING HOURS
Monday – Friday: 8.30 AM – 5.00 PM
Peter Zwart is an experienced legal advocate at McPhail Gibson & Zwart. Although he specialises in contract negotiations, he can also take on a broad range of employment-related issues.
Peter prefers to be involved in the early stages of working relationships and arrangements. By doing this, he can help you maintain good working relationships and at the same time, provide cost-effective outcomes for his clients.
If ever work disputes arise, he will stay non-reactive to both sides to reach a positive compromise.
Highlights
Specialises in contract/agreement negotiations
Experienced legal advocate
Non-reactive approach
4)  Brad McDonald – Godfreys Law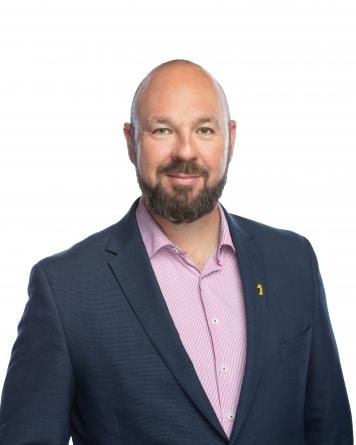 BEST FOR
Considerate and clear legal advice
SERVICES
Employment Law

Commercial Disputes

Trust and Asset Protection

Buying a Business

Selling a Business

WEBSITE
https://www.godfreyslaw.co.nz/our-firm/our-team/brad-mcdonald/
ADDRESS
6 Washington Way, Sydenham, Christchurch 8011, New Zealand
CONTACT DETAILS
(03) 367-2685
OPERATING HOURS
—
Brad McDonald is an adept lawyer in employment law and property and asset protection. He has been working at Godfreys Law since 2000 and was made a partner in 2008.
Brad provides clear legal counsel for a range of workplace issues. Instead of immediately filing a case, he prefers to understand and analyze the situation for both sides first.
By doing this, he assures the best possible outcome for his clients. Because of this reason, many clients hire him to be their employment law advocate.
Also, Brad actively supports the community by providing his legal services to some organisations. Some of the organisations he has worked with are Community Law Canterbury, Life Education Trust, and Korowai Youth Well-Being Trust.
Highlights 
Non-confrontational approach
Skilled lawyer
Actively supports the community
Customer Reviews 
Here's a review from one client, Nick B., on Google Reviews:
"Brad and the team recently assisted us in getting set up to employ our first staff member. Godfreys made the process very easy. Their knowledge and advice gave us complete confidence to move forward.
Thanks Team!"
5)  Mark Henderson – Corcoran French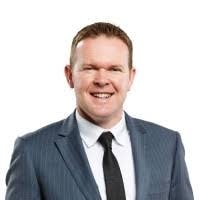 BEST FOR
Resolving workplace disputes
SERVICES
Staffing Issues

Wrongful Dismissal and Personal Grievances
Disadvantage Claims

Authority and Court Claims

Mediation and Arbitration

Employment Contract Preparation and Review

WEBSITE
https://corcoranfrench.co.nz/our-lawyers/partners/mark-henderson/
ADDRESS
166 Moorhouse Avenue, Addington, Christchurch 8011, New Zealand
CONTACT DETAILS
(03) 371 1021
OPERATING HOURS
Monday – Friday: 8.30 AM – 5.00 PM
Do you need to defend yourself against an employee's claim? Were you paid lower wages than stated in the contract? If so, then you should call Mark Henderson.
He's an experienced litigator who can represent you in court to rectify the situation fairly for both parties. Also, Mark is presently the Chair of NZ Law Limited Board of Directors.
If you're having a legal dispute with your employer or employee, you can consult with Mark. For fair and prompt handling of any workplace disputes, Mark is one of the best employment lawyers in Christchurch you can hire.
Highlights
Experienced litigator
Specialises in dispute resolution
Chair of NZ Law Limited Board of Directors
6)  Rupert Ward – Rupert Ward Barrister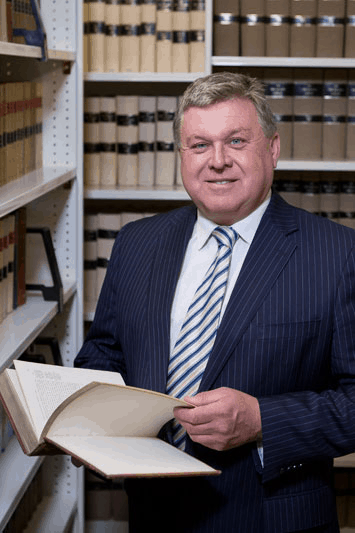 BEST FOR
Experienced Immigration Lawyer
SERVICES
Civil Litigation, Family Law, Criminal Law, Employment Law, Traffic Offences, All Areas of Practice
WEBSITE
https://rwardbarrister.co.nz
ADDRESS
PO Box 36394
Christchurch 8146
CONTACT DETAILS
phone: 03 310 8103
mobile: 021 877 441
OPERATING HOURS
Contact company for more information
Rupert Ward is a barrister with many years of experience and numerous areas of expertise in law.
With a background in managing a company with 80 staff for 20 years and having been a lawyer for 30 plus years, Rupert uses this specialist combination of knowledge to represent both employees and employers to successful resolution
He is very experienced in representing employers and employees in employment matters.
Unlike other people in his profession, he is capable of speaking various languages besides English. His Dutch and French are on conversational levels, while his German level is in basic comprehension.
With his many qualifications and extensive experience, Rupert Ward will serve to be a reliable partner in the court. If you're interested, you can contact him for a quote, which is guaranteed to come with no hidden fees.
Highlights
Many years of experience
Numerous areas of expertise
Speaks multiple languages
Authorised by the New Zealand law authority
And that's the end of our list for the best employment lawyers in Christchurch. Whatever your employment issues are, these lawyers will try to bring you the best outcome possible.
Have you experienced working with any of the employment lawyers on our list? Share with us your experience in the comments below!
Thinking about leaving your job and being your own boss by running your own business? Since everything is going digital nowadays, building a website for your business can be beneficial for its growth.
If you need help with designing your website, you may want to check out the best agencies for website design in Christchurch.