The 7 Best Employment Lawyers in Wellington
There are lots of companies that have dishonest and unethical practices. If you ever find yourself caught between them and need practical resolution, we've gathered the best employment lawyers in Wellington who can help settle the matter for you.
We chose the ones who have the legal skill, professionalism and patience to provide excellent services. Also, we picked those who are non-adversarial in their approach and are highly regarded by clients.
Without any delay, here are the best employment lawyers in Wellington!
1) Caroline (Caro) Rieger of Black Door Law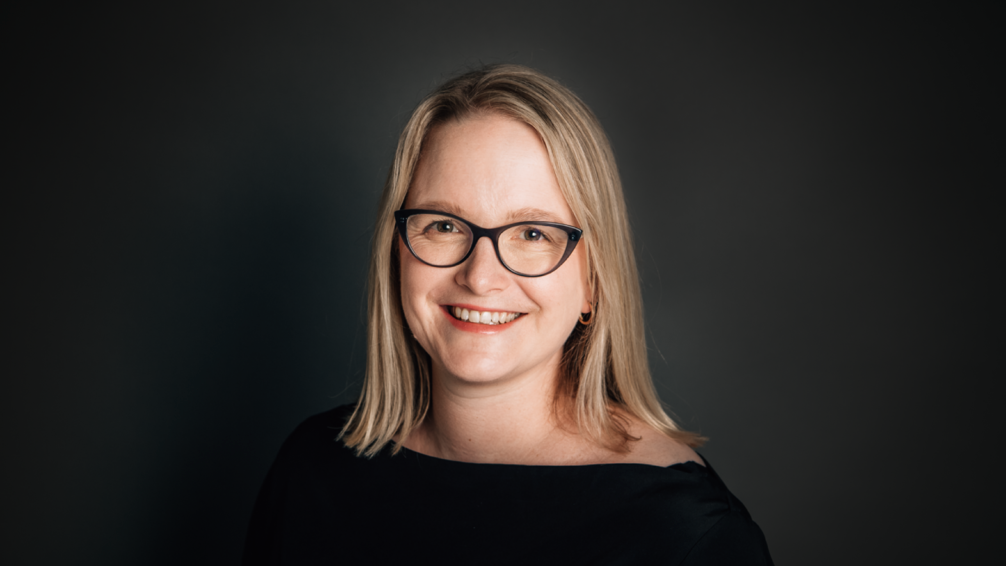 BEST FOR                
Professional, friendly and pragmatic employment law advice whether that is resolving an employment relationship problem that has arisen or preventing it in the first place
SERVICES                                    
Raising and defending personal grievance claims

Bullying and harassment complaints
Restructures and change processes
Negotiated exits
Independent workplace investigations
Representation at mediation, the Employment Relations Authority, and Employment Court
Restraint of trade issues
Drafting and reviewing employment agreements
Salary, wage, and leave matters
Parental Leave and employment protection issues
Performance Improvement Plans
Medical Incapacity
Privacy Matters
Employment obligations during the sale and purchase of a business

WEBSITE
https://blackdoorlaw.co.nz/
ADDRESS
Level 9, The Bayleys Building, 36 Brandon Street, Wellington 6011
CONTACT DETAILS
(04) 280 3980


[email protected]

OPERATING HOURS
Monday to Friday: 8:30 AM – 5:00 PM
First on our list is Black Door Law.
It is a boutique employment law firm that puts people first and caters to a wide range of clients addressing employment relationship problems and improving employment law practices.
It is a firm that has been founded by Caroline (Caro) Rieger, who is also the Director and Principal Lawyer at Black Door Law Limited.
We are impressed that her being a highly experienced specialist employment lawyer is supported by the high recommendations of her clients and peers alike.
Availing her service will make you see that she is focused on providing a highly responsive and friendly service to ensure efficient resolution of employment issues for both her employer and employee clients.
At the same time, Caro believes prevention is better than cure and works with organizations to try and avoid problems arising in the first place. She also acts for senior managers, executives, and employers.
Plus, she assists a number of School Boards and Early Childhood Education providers and is regularly appointed as an independent workplace investigator.
Highlights 
Has extensive knowledge
Has been successful in representing many clients
Has a special interest and strong background in Human Rights issues that arise in Employment
2) Steph Dyhrberg – Dyhrberg Drayton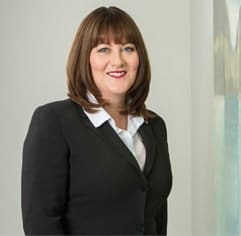 BEST FOR
Proactive & Supportive Approach
SERVICES
Collective Bargaining

Unfair Dismissals

Disciplinary Processes Reviews & Investigations

Employment Agreements Contracts & Policies

Health & Safety at Work Act

Holidays Act & Parental Leave Act

Independent Investigations

OIA & Privacy in Employment Matters

Performance Management

Personal Grievances & Dispute Resolution

Recruitment & Contractual Arrangements

Restructuring Processes & Redundancy

Training & Workshops

WEBSITE
https://ddelaw.co.nz/our-people/
ADDRESS
99 Customhouse Quay, Wellington Central, Wellington 6146, New Zealand
CONTACT DETAILS
+64 4 550 4063

+64 27 280 3444

OPERATING HOURS
Monday to Friday: 8am – 5pm
Dyhrberg Drayton senior legal advocate Steph Dyhrberg has 26 years of experience in employment law, having worked for both the public and commercial sectors.
She takes a proactive and supportive approach in resolving employee or employer issues efficiently. From personal grievances to holiday and parental leave acts to restructuring, she can handle it all.
Her qualifications include a Bachelor of Arts, Bachelor of Legislative Law degree (BA LLB), 2015 Employment Law Specialist Winner, 2018 Wellingtonian of the Year Awardee, and 2018 Community Services Winner. 
Highlights 
Proactive and supportive approach
Has extensive knowledge
26 years of legal experience
2015 Employment Law Specialist Winner
3)  Philip Mitchell – Philip Mitchell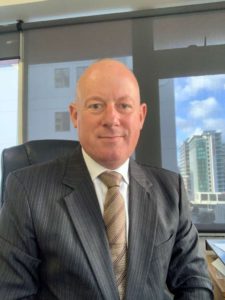 BEST FOR
Non-Government Organisation Lawyer
SERVICES
Personal Grievances

Redundancies

Other Employment Disputes

Driving Charges

Criminal Charges

Wellington Limited Licences

WEBSITE
https://philmitchell.co.nz/
ADDRESS
Level 5, 24 Johnston Street, Wellington CBD, New Zealand
CONTACT DETAILS
021 1077 901

(04) 499 7378

OPERATING HOURS
Monday to Sunday: 8am – 9.45pm
Philip Mitchell is a barrister and solicitor at his own law firm. He specialises in employment law as well as limited licence and criminal charges law.
He is described as approachable, friendly and unflinching in defending his client. Most of the clients he represents are NGOs and national charities.
Philip can resolve compliance matters, restructuring and redundancy, and unjustified dismissal of an employee.
And he has a solid reputation for being successful in these cases. Therefore, he's one of the best employment lawyers in Wellington.
Highlights
Specialises in NGOs and national charities
Has been successful in representing many clients
Approachable and friendly 
Customer Reviews 
Laurence Sherriff, one of their clients, shared this on Google:
"Phil has consistently provided our firm with excellent advice on employment law. His advice has been both practical and effective, and when put into action resulted in excellent outcomes. Phil is personable and easy to relate to, and he has a good understanding of SMEs. This makes it much easier for our managers when they are dealing with difficult and sensitive issues. I would strongly recommend Phil to any other business."
4)  Matt Belesky – BuckettLaw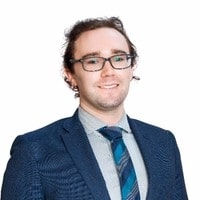 BEST FOR
Practical & Commercially-Focused Advice
SERVICES
Performance Issues

Bullying and Harassment

Workplace Investigations

Organisational Change Processes

Health and Safety

Restraint of Trade Issues

90-Day Trial Periods

Confidentiality and Privacy Issues

WEBSITE
https://buckettlaw.co.nz/about/
ADDRESS
1/309 Willis Street, Te Aro, Wellington, New Zealand
CONTACT DETAILS
+64 4 472 8600
OPERATING HOURS
Monday to Friday: 8.30am – 5pm
Graduating with an integrated law and commerce degree, Matt Belesky has a wide perspective that he uses when advising clients on a broad range of employment concerns.
For instance, he can provide pragmatic and effective solutions for workplace bullying and harassment, health and safety, performance issues, and restraint of trade issues.
Should the problem be irresolvable by negotiation, Matt will represent clients in court — whether it be with the Employment Relations Authority or the Employment Court. He has an excellent record even there, though, so no need to worry when you place your welfare in his hands.
Highlights
Holds an integrated law and commerce degree
Provides pragmatic and effective solutions
Wide range of expertise
Customer Reviews 
Find out what Beverley Macris wrote on Google Reviews: 
"Sincere thanks to the Barbara, Matt and Toby for their invaluable knowledge, support and expertise during a stressful three months.  I would definitely recommend this team for any difficult employment related matters.  It is  so important to seek professional help to get through to mediation and a successful resolution."
5)  Andy Bell – Bell & Co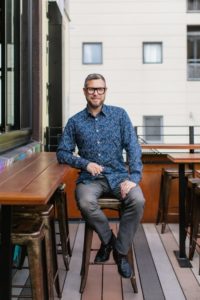 BEST FOR
Affordable Legal Service
SERVICES
Holidays Act Advice

Personal Grievance

Change Management

Restructuring

Redundancy

Disciplinary Process

Employment Agreements

WEBSITE
https://bellandco.co/about/andy-bell/
ADDRESS
149 Vivian Street, Te Aro, Wellington 6011, New Zealand
CONTACT DETAILS
(04) 499 – 4014

027 286 – 9140

OPERATING HOURS
Monday to Friday: 9am – 5pm
Why should getting an employment lawyer be expensive? Andy Bell is focused on providing legal advice and service for employment disputes — at an affordable cost.
With over 16 years' experience, Andy has worked in renowned law firms like Quigg Partners in Wellington and Fitzherbert Rowe located in Palmerston North.
He'll walk you through the entire process and represent you if the issue at hand has to be resolved with the Employment Relations Authority and Employment Court.
One of the best employment lawyers in Wellington, he is most satisfied when he achieves great results for his clients.
Highlights
Cost-effective service
Over 16 years' experience
Friendly and knowledgeable
Customer Reviews
Check out the review of one client, Christina Hou, on Google: 
"Andrew Bell provides excellent employment law advice. He was knowledgeable, approachable and generous with his time. Thank you so much for your help and giving a good name to the National Friends Panel."
6)  Alan Knowsley – Rainey Collins Lawyers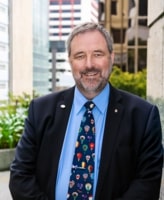 BEST FOR
All-Around Employment Advisor
SERVICES
Minimum Employment Rights

Contract Formation and Dispute

Performance, Disciplinary and Redundancy Matters

Personal Grievances

WEBSITE
http://www.raineycollins.co.nz/our-services/employment/
ADDRESS
Level 19, 113-119 The Terrace, Wellington, New Zealand
CONTACT DETAILS
04 473 6850
OPERATING HOURS
Tuesday to Friday: 8.30am – 5pm
Whether you have a personal grievance, contractual dispute or related issues at work, Alan Knowsley, one of the best employment lawyers in Wellington, can certainly assist you.
He along with his competent team have even contributed to the drafting of employment policies and agreements in the Employment Relations Act of 2000. That gives you an idea of how dedicated he is to preserving peace in workplace relations.
As your lawyer, Alan will try to resolve the matter with your employer or employee by mediation where possible. However, if this can't be done, he can defend your claim in court.
What's more, clients say that Alan is responsive, practical and knowledgeable and helped them settle their disputes with positive outcomes.
Highlights 
Can advise clients on all aspects of employment law
Knowledgeable and practical
Serves clients NZ-wide
Customer Reviews
Brandon Jones, one client, stated on Google Reviews: 
"Fantastic experience dealing with Alan at Rainey Collins… quick, to the point, hassle-free, and most of all… genuinely helpful.  :)"
7) Gault Mitchell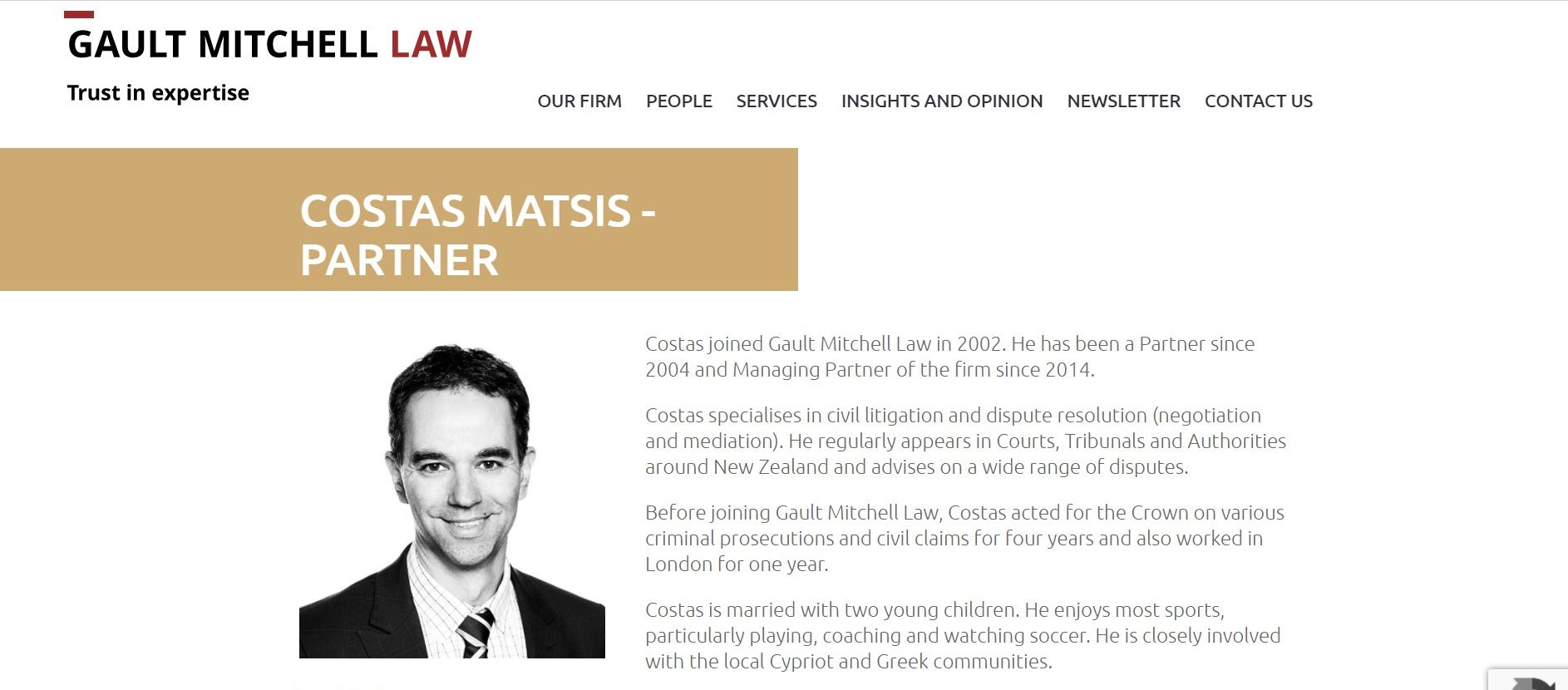 BEST FOR
Efficienct law services
SERVICES
Property and Conveyancing
Business and Commercial
Relationship Property and Family Law
Civil Litigation
Employment Law
Trust & Asset Protection
Wills & Estates
WEBSITE
https://gaultmitchell.co.nz/
ADDRESS
22 The Terrace, Wellington 6011
CONTACT DETAILS
Tel: 04 472 5074
Fax: 04 471 0835
Email: [email protected]
OPERATING HOURS
Monday to Friday: 8:30am–5:30pm
As one of the leading law firms in Wellington, Gault Mitchell is definitely the place to be. They offer a wide range of assistance, ranging from relationship and family law, to business, estates, and employment law. Whatever you may be in need of guidance and/or protection, they can surely help you with.
One of their partners, Costas Matsis, is a lawyer to consider if you want to guarantee high-quality service for commercial, civil, and employment disputes. With over a decade of service in Gault Mitchell, he is one to look out for.
Trust only in experience and expertise, hire Costas Matsis as your lawyer and your money will surely not go to waste.
Highlights
High level of qualifications
Wide range of services
Knowledgeable and expert lawyers
So those were the best employment lawyers in Wellington you can get. They will get to the bottom of the matter and resolve your stressful situation quickly and efficiently.
What did you think of our list of lawyers? If you have any questions or comments at all, feel free to let us know and we'll be right with you.
Also, once the case has been resolved, you may need to apply for a new job. Don't worry, cause you'll find one soon with the best recruitment agencies in Wellington !