The 5 Best ENT Specialists in Auckland
When you're having hearing issues or sinus problems, it's hard to enjoy life fully. To help you out with that, we've put together a list of the best ENT specialists in Auckland to treat you.
ENT (ears, nose and throat) doctors treat a wide range of conditions, such as ear infection, sinusitis, sleep breathing disorders, asthma, vocal cord damage, skin cancers, and more.
The ones we found are certainly more than capable of dealing with most ENT issues you can throw at them. But you'll see that for yourself if you see any of them, so let's go ahead and take a look now at the best ENT specialists in Auckland.
1)  Dr Melanie Collins – ENT Group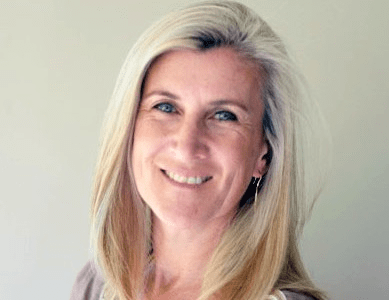 | | |
| --- | --- |
| Best for | Ear Surgeries |
| Services | Surgeries for Perforations, Swimmer's Ears, Hearing Loss |
| Address | Mercy Hospital, Gate3, Entrance D, Specialist Suite 2, 100 Mountain Road, Epsom, Auckland 1023, New Zealand |
| Contact no | 09 623 5644 |
| Website | https://entgroup.co.nz/ |
Find yourself suffering from hearing problems? Dr Melanie Collins can help you!
She holds an ENT degree and is a Fellow of the Royal College of Surgeons. She also has extensive experience in the UK, Australia, and New Zealand.
Though Dr. Collins is an ear specialist, she can also evaluate your nose and throat conditions. Whether it's for your ear, nose, or throat, she can try to resolve your issues with noninvasive treatment, but if surgery is needed, she can provide that as well.
Her services include treatments for perforation, swimmer's ears, and hearing loss, and providing you with a hearing aid.
Highlights
Specialises in ear surgeries
Holds an ENT degree
Fellowship of the Royal Colleges of Surgeons member
Wealth of experience locally and abroad
2)  Dr John Chaplin – Dr John Chaplin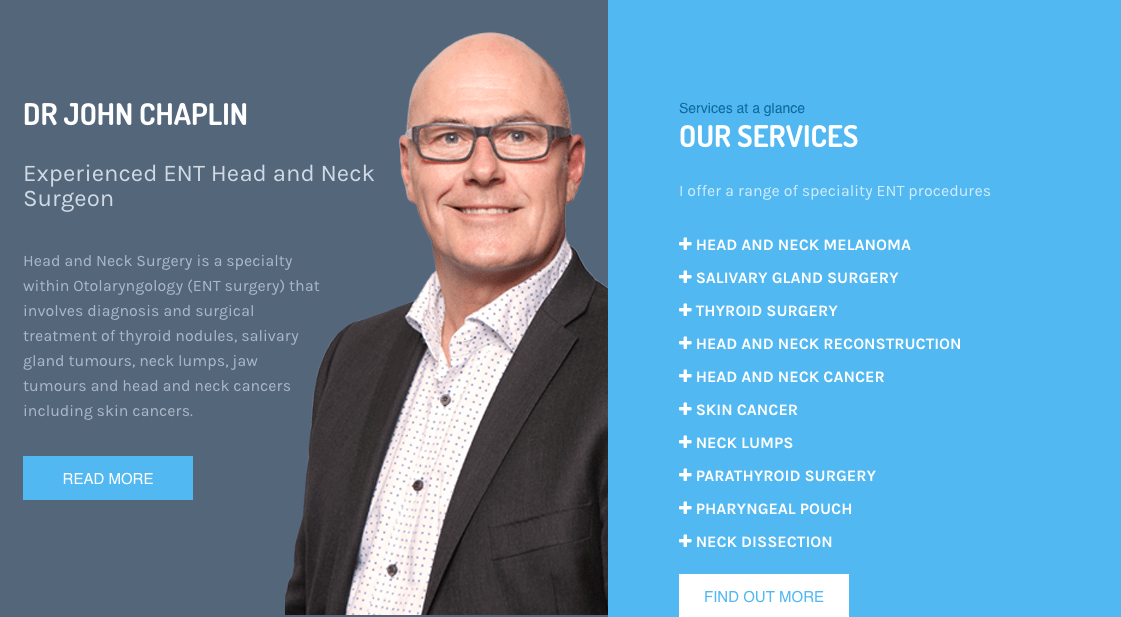 | | |
| --- | --- |
| Best for | Plastic Surgery for the Face and Neck |
| Services | Head and Neck Melanoma, Salivary Gland Surgery, Thyroid Surgery, Head and Neck Cancer, Skin Cancer, Neck Lumps, and others |
| Address | Suite 12, Mauranui Clinic, 86 Great South Road Epsom 1023, Auckland, New Zealand |
| Contact no | (09) 631 1948 |
| Website | https://www.thyroid.co.nz/ |
For reconstructive surgery involving the face and neck, you can bet on Dr John Chaplin. He had his postgraduate training and experience under world-class surgeons in the international and local scene.
Apart from that, he offers a range of treatments including thyroid and parathyroid, neck lumps, and salivary gland surgeries as well as face and neck skin cancer and melanoma.
He was granted fellowship training from Garnett Passe and Rodney Memorial Foundation recognising his superb skills. As such, he is definitely one of the best ENT specialists in Auckland.
Highlights
Seasoned ENT specialist
Superb face and neck surgeon
Awardee of the Garnett Passe and Rodney Memorial Foundation
Can also perform plastic surgery
Customer Reviews
At Google Business, Soniya John expressed her thanks to Dr John Chaplin for a successful and remarkable thyroid surgery:
"I just wanted to say a big  thank you for the incredible work you did with my thyroid surgery. Thank you so much for taking the time to respond to my questions. You have been so patient and kind!!!! THANK YOU SO MUCH for everything!!!!!  Me and my family  are truly grateful!! . Dr Chaplin  put me at ease, explained every step of the procedure, and carried out the work with great skill and professionalism. You have my highest recommendation for any new patient."
3)  Julian Holland – Hearing Institute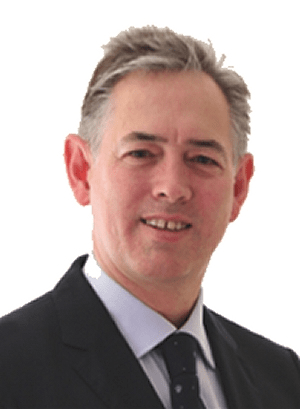 | | |
| --- | --- |
| Best for | Ear Specialist for Adults and Children |
| Services | Hearing Aids, Swimmer's Ear, Facial Plastic Surgery, Children Tongue and Lip Ties, Dizziness, and Sleep Medicine |
| Address | 15 Gilgit Road, Epsom, Auckland 1023, New Zealand |
| Contact no | 09-2830200 |
| Website | https://hearinginstitute.co.nz/ |
If you experience dizziness due to problems with your ears, you should let someone set you an appointment with Julian Holland. He specialises in treating adult and children's ear conditions.
Dr Holland earned an Otolaryngologist degree from Auckland Medical School. He practiced extensively in the USA, UK, and Europe before coming back to New Zealand.
With up-to-date knowledge and technology, he offers endoscopies, hearing aid provision, children's tongue and lip ties, treatment for dizziness, sleep problem treatment, skin cancer removal, and sleep complication treatment.
You will be assured of a first-rate ear, nose, and throat treatment with Julian Holland, as he is one of the best ENT specialists in Auckland.
Highlights
Addresses adult's and children's ear conditions
Modern equipment and knowledge
Otolaryngologist degree holder
Has practiced in the USA and UK
4)  Dr Jacqui Allen – Auckland ENT Group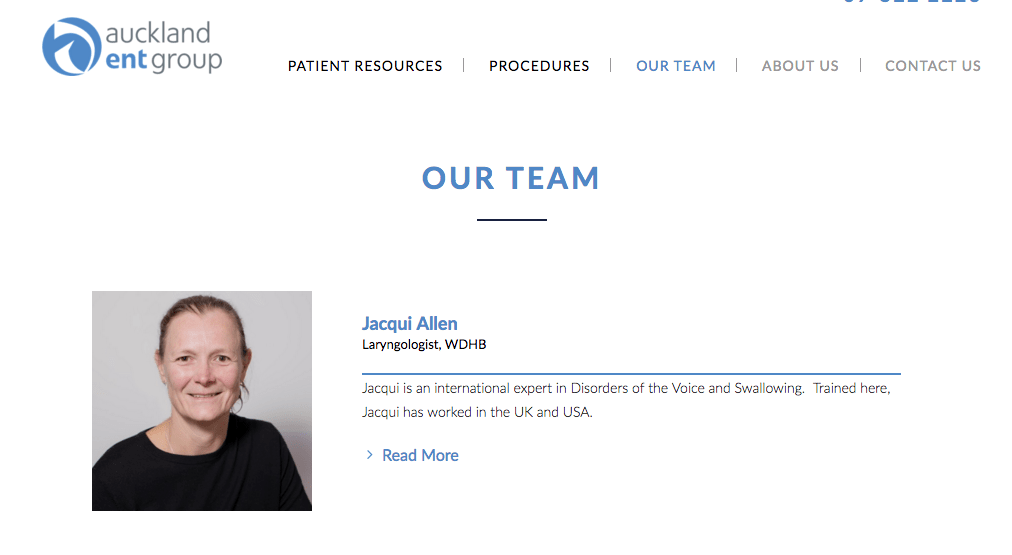 | | |
| --- | --- |
| Best for | Voice and Swallowing Disorders |
| Services | Professional Voice, Laryngeal Cancer, Head and Neck Cancer, Reflux Disease, and Swallowing Disorders |
| Address | 242 Great South Rd, Greenlane, Auckland, New Zealand |
| Contact no | (09) 522 2226 |
| Website | http://aucklandent.co.nz/ |
Not being able to swallow comfortably is bad enough as a symptom of fever, what more when it gets to be severe? Fortunately, Dr Jacqui Allen is an expert here.
Dr Allen can treat swallowing and voice maladies, laryngeal cancer, reflux disease  — which also makes it difficult to speak or breathe, by the way — and head and neck cancer.
She holds a degree in Otolaryngology and had further training in California, USA. Plus, she has lectured at universities and international conferences regarding the latest findings on laryngology and bronchoesophagology.
Highlights
Expert in throat disorders
Also treats head and neck cancer
Further honed her skills in the USA and UK
Assistant professor and lecturer at the University of California
5) Dr Murali Mahadevan

| | |
| --- | --- |
| Best for | Paediatric (children's) ENT and Adult Nose and Sinus |
| Services | Children's tonsils, ear infections, adenoids, adults sinusitis/ sinus infections/polyps, deviated septum, fractured nose |
| Address | 160 Gillies Avenue, Epsom, Auckland |
| Contact no | 09 925 4050 |
| Website | http://www.entdoctor.co.nz |
Issues regarding the nose, ears, and throat should be addressed as soon as possible, lest we want them to worsen to the point they affect our everyday lives.
If you're in the Auckland area and are having trouble with your nose and sinuses or your children have ENT issues, why not consider visiting Dr Murali Mahadevan?
Associate Professor Murali Mahadevan is a specialist ENT surgeon ,trained and educated in NZ .He is regarded as one of the most experienced surgeons in the country with 25 years of surgical experience. He has dual fellowship training from the prestigious Great Ormond Street Hospital for Children (GOSH) and Royal Melbourne children's hospital.
He has expertise in a wide variety of surgeries including Children's grommets, tonsillectomy & adenoidectomy, neck lumps, and in adults surgery for snoring and obstructive sleep apnoea, nose/sinus surgery, and cosmetic nose surgery.
Aside from the surgical procedures, A.Professor Murali Mahadevan is also capable of managing the "simpler" issues, such as ear infections, tonsilitis, neck and facial lumps, sinus problems, and many more.
If you're having trouble with any of these, or feel like you are, DR Mural Mahadevan and his team offers no-obligation phone calls to the people of Auckland.
Highlights
Specialises in all aspects of paediatric ENT and adult nose and sinus surgery
Obligation-free phone consultation
Wide range of services including non-surgical and surgical treatment
20 years of experience
And that's all for the best ENT specialists in Auckland. If you are feeling unwell anywhere above your shoulders, these doctors will treat you to restore your ears, nose, and throat back to health.
Any questions about the ENTs that we mentioned? We'd be more than happy to answer them, so feel free to send us a message and we will get back to you soon.
As you will have to get plenty of rest after your treatment, you may need a new, comfortable mattress to lie on. Hence, you can read about the best mattresses in New Zealand — we have great choices there.