Top 18 Salons for the Best Eyelash Extension in Auckland
Envious of the beautiful lashes of models or actresses? You can keep your hopes up, as most of them in fact, use eyelash extensions to make their eyes brighter and bigger.
That's why we rounded up the top salons for the best eyelash extension in Auckland, so you can get the very same glitzy and beautiful lashes—yes, it's achievable!
But before we go to our list, we'll delve into the costs of Auckland lash extensions. That way, you'll know what to expect in terms of salon prices and services offered.
Ready? Let's begin!
The Average Cost of Eyelash Extensions in Auckland
Eyelash extension services in Auckland cost around $40 to $300. This price range already takes into account the different types of lash extension materials and sets.
Auckland salons typically offer Classic, Hybrid, and Russian Volume lash extensions. Most of them also offer lash lift and tint, lash removal, and infills.
Moreover, some offer event packages to prepare your lashes for a wedding, party, gala, conference event, or others.
Opting for a Russian Volume extension or a mega-volume classic lash set can be costly. That's why some studios offer zero-interest payments through Laybuy or Genoapay to spread out the cost.
Below is the price range for eyelash extensions offered by premier Auckland salons:
| | | |
| --- | --- | --- |
| Beauty Salon | Suburb | Eyelash Extension Prices |
| Cerise Lash Boutique | Mt. Wellington | $60 – $300 |
| Lash Lab + Beauty | Glendene | $40 – $125 |
| Ashley Allen | Mt. Albert | $90 – $260 |
| UP Lashes, Brows, and Microblading | Freeman's Bay | $65 – $255 |
| Lashes by Hayley | Takapuna | $65 – $190 |
| Auckland Lash & Brows | Albany | $89 – $300 |
| The Lash Room | Ponsonby and Albany | $60 – $200 |
| Lash For Ever | Mt. Roskill | $70 – $195 |
Remember, the important thing is that you get great value from their service. Of course, you'd want your eyelashes to look stunning and are worth the price you paid for!
The Best Eyelash Extensions in Auckland
Now that you have an idea of the cost of different lash extension services, let's proceed to our list!
1) Lash Lab + Beauty
| | |
| --- | --- |
| SERVICES | Eyelash Extensions, Microblading, and Brow Lamination. |
| WEBSITE | https://www.lashlabbeauty.co.nz/ |
| ADDRESS | Glendene Shopping Village 4343 Great North Road |
| CONTACT DETAILS | 0212024747 |
| OPERATING HOURS | Monday and Friday, 10:00 AM – 6 PM; Tuesday – Wednesday, 10:00 AM – 7 PMThursday, 10:00 AM – 7:30 PMSaturday, 10:00 AM – 4 PM |
If you're looking for an eyelash and eyebrow technician with 5 years of experience in the field, then Lash Lab + Beauty is the one for you. They specialize in eyelash extension, lash lift, brow lamination, brow henna and tinting.
Natalia, who owns Lash Lab + Beauty has great passion for what she does, pursuing greater heights having the goal to make women feel great about themselves. We particularly liked the Lash Filler by InLei®, it is a product that is clinically proven to thicken the lash hair. It increases thickness by 24% in just three sessions.
However, if you're not available during the weekdays, your only choice is to book on a Saturday, since they're not open on Sundays.
Nonetheless, we highly recommend Lash Lab + Beauty. They've got excellent ratings and reviews, and you surely won't regret trusting them with your eyelashes and eyebrows.
Pros
Affordable rates
Clean and Fresh finish
Great customer support
Cons
Closed on Sundays
No walk-in
Customer Reviews
Quality is 200%!
"Amazing Amazing lashes , I always recommend Natalia to everyone! Even the strip magnetic lashes are extremely gorgeous! Everyone at the bank loves my lashes even the males!. This business will always have my on going support , the quality is 200%! And Natalia cares! I will never have this kind of lash relationship with anyone else. Thank you for existing lash lab!" – Crystal H
Careful and Gentle
"I was looking for a new eyelash technician as was very disappointed with quality and work of my last one. I saw Natalia today and amazing work .So careful and gentle. Received the most amazing eyelash extensions . Great quality and fantastic work . Will definitely be back for my upkeep. Also liked that they have products to help keep.my eyelashes perfect." – Niki Slater
2) Auckland Lash & Brows

BEST FOR
Russian volume lash extensions
SERVICES
Eyelash extensions
Lash enhancements
Brows
Nano eyeliner contouring
Nano lip contouring
ADDRESS
Unit J, 4 Antares Place, Albany, Auckland, New Zealand
CONTACT DETAILS
09 479 8629
OPERATING HOURS

Monday – Wednesday & Friday: 9.30AM – 6.00PM
Thursday: 9.30am – 7pm

Saturday: 9.30AM – 5.00PM
Sunday: CLOSED

PRICES
Classic Eyelash Extension: $89 (about 100 lashes per eye)

Russian Volume Extension (using fanning technique)
Signature 2D volume set: $109 (Fan of 2 extensions on 1 natural lash)
3D light volume set: $138
Glam volume set (4D) : $169
Dramatic volume set (5-6D): $200
Mega volume set: $300

Infills
Classic infills: $50
2D volume infills: $60, $75, $90
3D light volume infills: $80, $90, $119
Glam volume infills: $100, $110, $139
Dramatic volume infills: $120, $139, $159

Lashes Extensions Removal: $30 for 30 mins
Whether you want your lashes to look more natural or fluffier, Auckland Lash & Brows have got you covered with their in-demand eyelash extensions.
Their talented lash appliers use synthetic mink or silk extensions to complement your eye shape and personality—you'll certainly look more gorgeous than ever!
They offer Classic eyelash extensions for a natural look, and Russian Volume extensions for lighter and thicker lashes, which are ideal for those with fewer lashes.
To maintain these delicate lashes, you can book for their infill service 2 to 3 weeks after having lash extensions.
They accept Visa, Mastercard, PayPal, and ApplePay. To spread out the cost, they also accommodate Afterpay, Laybuy, and Genoapay.
Customers are pleased with the prompt and high-quality service they received at Auckland Lash and Brow. Maria wrote:
"So happy with my eyelashes worth the travel! I felt so different and fresh, everybody loves it! It looks so natural❤️ and what i like about the team is that they will recommend whats best for you? Awesome job! Ill spread the words to my friends and ill definitely come back! ???"
Also, another satisfied client named Briana gave her feedback:
"Have been using Lash and Brow for eyelash extensions for a number of years. Tried someone else and wasn't happy at all so will always use Lash and Brow. Excellent service and lashes last a long time very happy!"

3) The Lash Room

BEST FOR
Tailored lash extension packs
SERVICES
Eyelash extensions
Lash lifts
Brows
Waxing
ADDRESS
Ponsonby: 36 Williamson Ave, Grey Lynn, Ponsonby, NZ
Albany: 2/231 Dairy Flat Highway, Albany, NZ
CONTACT DETAILS
Ponsonby: +64 27 468 8108
Albany: +64 21 087 08231


[email protected]

OPERATING HOURS
Monday – Tuesday: 10.00 AM – 6.00 PM
Wednesday: 10.00 AM – 8.00 PM
Thursday – Friday: 10.00 AM – 6.00 PM
Saturday: 10.00 AM – 4.00 PM
Sunday: closed
PRICES
Classic Lash Sets  
Natural set – $60
Infills – $45  
Diva set – $80
Infills – $55  
Glam set – $100
Infills – $65  

Russian Lash Sets  
Russian Natural set – $105
Infills – $65  
Russian Diva set – $145
Infills – $95  
Russian Glam set – $200
Infills – $155  
Eyelash tint – $25
Yumi Eyelash Tint – $30
Bottom lashes – $70
TLR lash extension removal – $10
Another salon lash extension removal – $20  

Lash Lifts  
Lash lift – $70
Lash lift and tint – $85
YUMI lash liftand tint – $125
Lash lift reversal (from another salon) – $25  

Add-ons  
Silk lash – $25
XL curl – $10
Hybrid – $35
Formed in 2012 in the very heart of Auckland, The Lash Room offers a range of tailored eyelash extension services that are perfect for you for any occasion.
They offer Natural, Diva, and Glam sets for both classic and Russian extensions. Their lash technicians can skillfully apply them to your desired style, length, and curl.
Apart from that, they offer brows and eyelash tints, including a YUMI eyelash lift and tint that brings up and darkens your lashes to give them a fuller and livelier accent.
Eyelash extension mishaps from another salon can be put to right by them too, though you have to pay an added price.
You can book a slot with The Lashroom in either of their two Auckland locations—one of which is in Grey Lynn, and the other is based in Albany.
Pros
Personalised eyelash extension
Experts in lash care and extension
Has two Auckland locations
Cons
Complaints about the longevity of lashes
Customer Reviews
They're incredibly good at providing lash extensions, as customers always feel amazing and happy afterwards. Here are some customer reviews on Google:
One customer named Lexi shared her eyelash extension experience:
"The Lash Room has never failed me. Amazing, quick lashes and great chat. Booking and payment is super easy and if they are booked out for a while… they are worth the wait!"
Here's one more review from another client:
"I had an appointment today with their trainee lash tech Bella, she was very professional and I'm super pleased with my set, it's very full and fluffy despite only being the classic natural set. Nice work especially considering she's still learning! Keep it up girl you're going great :)."
4) Lash Lab + Beauty

BEST FOR
Zero-animal lash products
SERVICES
Eyelash extensions
Eyelash extension infills
Lash and brow enhancement
ADDRESS
4343 Great North Road, Glendene Shopping Village (next to Glendene Family Doctors), Auckland 0620, New Zealand
CONTACT DETAILS
+64 21 202 4747


[email protected]

OPERATING HOURS
Monday:10.00 AM – 6.00 PM
Tuesday – Wednesday: 10.00 AM – 7.00 PM
Thursday: 10.00 AM – 7.30 PM
Friday: 10.00 AM – 6.00 PM
Saturday: 10.00 AM – 4.00 PM
Sunday: closed  

* To book outside of these hours, kindly DM or email them
PRICES
Eyelash Extensions ​
Volume set/Glamour set ​
Russian volume set (3-6D volume fans lashes): $125 ​
Hybrid set or Light volume set (combination volume fans and single lashes): $95 ​

Classic Set​  
Full Set (80-100 individual lashes per eye): $85 ​
Medium Set (60-70 individual lashes per eye): $65  
Party lashes: $40 Removal: $20 Lash bath: $5  

Eyelash Extensions Infills  
Russian volume infill (3 weeks): $85 ​
2 weeks: $70​
1 week: $50 ​
Hybrid set infill (3 weeks): $75  
2 weeks: $65
1 week: $45  
Classic full set infill (3 weeks): $65  
2 weeks: $55
1 week: $40 ​
Classic Medium Set Infill  
3 weeks: $55
2 weeks: $45
1 week: $35
Lash Lab + Beauty is known for its top-notch lash extension service and pampered treatments. The result is always amazing and gorgeous, as many customers can attest.
The salon owner, Natalie, is knowledgeable and caring to her customers. She listens well to her clients and suggests the best solutions to their precious eyelashes.
The lash extension options available are Volume/Glamour, Hybrid, and Classic styles. Depending on your choice, the service can take between 60 to 90 minutes.
Note that they also offer lash lift and eyebrow sculpting, which can be paired with your eyelash extension.
Also, what sets them apart from the pack is that they care about animals. All of their lash extension products are animal- and cruelty-free.
As you can see, they naturally belong to our best eyelash extension salons in Auckland list!
Pros
Hypoallergenic and cruelty-free products
Easy booking process
Eftpos, Genoapay, Afterpay, and Laybuy payments available
Cons
Customer Reviews
For clients, the service had been flawless and warm all the time. They definitely got the lash results they want that lasted and will positively come back the next time.
Let's hear Bell's comment of Lash Lab + Beauty:
"love love love my first time ever lash lift! Natalia is so professional n lovely i shall definitely be back for more pampering. thank you so much!"
Moreover, check out Britt's review on FB:
"Natalia is lovely and so very good at what she does. Easy to book online and she also sent a text before appointment.
My eyelash extentions look great, it has been a week since I got them done and I'm so impressed. Have had many compliments. They look full but still natural. Safe to say I'll be going back for sure.
Location was easy to find, Beautiful clean lash room and easy payment options available.
Natalia discussed what would suit me best and really paid attention to what I was explaining. Soft lashes I forgot I have extentions on. Would highly recommend, especially if its your first time. Fantastic service."
5) UP Lashes & Brows

BEST FOR
Friendly and gentle lash technicians
SERVICES
Lash extensions
Treatments
Makeup
Microblading
Ombre
ADDRESS
28 College Hill, Freeman's Bay, Ponsonby, Auckland, New Zealand
CONTACT DETAILS
09 283 0687 021 0866 9224
OPERATING HOURS
Monday: closed
Tuesday 10.00 AM – 7.00 PM
Wednesday: 10.00 AM – 6.00 PM
Thursday 10.00 AM – 7.00 PM
Friday: 10.00 AM – 6.00 PM
Saturday: 10.00 AM – 5.00 PM
Sunday: closed
PRICES
UP Classic Lashes  
Classic Lashes (Int/Senior)                  
Allergen test: $55/$65
Subtle: $100/$125
Bold: $130/$155
Full: $160/$185  

Classic Infill (Int/Senior)  
Basic: $75/$95
Standard: $105/$125
Plus: $135/$155  

UP Volume Lashes (Int/Senior)  
Subtle: $155/$185
Bold: $185/$215
Full: $215/$255
Mega: POA   

Volume Infill (Int/Senior)  
Basic: $85/$105
Standard: $115/$135
Plus: $145/$165  

UP Treatments  
Lash lift with KRT.ONE: $120
Lash tinting: $30
Brow tinting: $20
Brow sculpting and tinting: $50
Brow sculpting with Henna: $35/$65
UP Trio (lash tint, brow tint & sculpting): $70
New 3D Brow (Brow lamination, sculpting, tinting + KRT.ONE® keratin): $120
Lash removal: $30/15min
Friendly and welcoming staff plus perfect lashes make your day. At Up Lashes and Brows, this is what you'll get, and other businesses can certainly learn from them.
Each of their stylists is experienced with gentle hands to keep you comfortable with the lash and brow procedure.
They provide a free consultation to determine your beauty goals. From there, they will advise you on the best lash solution based on your lash condition, face and eye shape.
You can pick a Classic or Volume lash extension, conducted by either a regular or senior stylist. Other services include makeup, brow and lash tint, and microblading.
Pros
Free initial consultation
Accepts payments via GenoaPay and Q Card
Cons
Expensive volume lash work
Closed on Mondays
Customer Reviews
As we said, for a friendly and welcoming service, Up should be your choice. You'll have a great time there and will be smiling with your beautiful lash outcome.
Here's the feedback of one customer named Victoria:
"I have been coming back here for the past 2 years or so. All of the ladies I have dealt with are very professional and very gentle on my eyelids. The results always come out great and I have referred my friends to it :)"
Also, another client named Claire said this:
"Incredibly professional place. Everything is clean and welcoming. The lash artists are wonderfully friendly and have very light touches. They really take pride in what they do, and they do it well."
6) Shahnaz Husain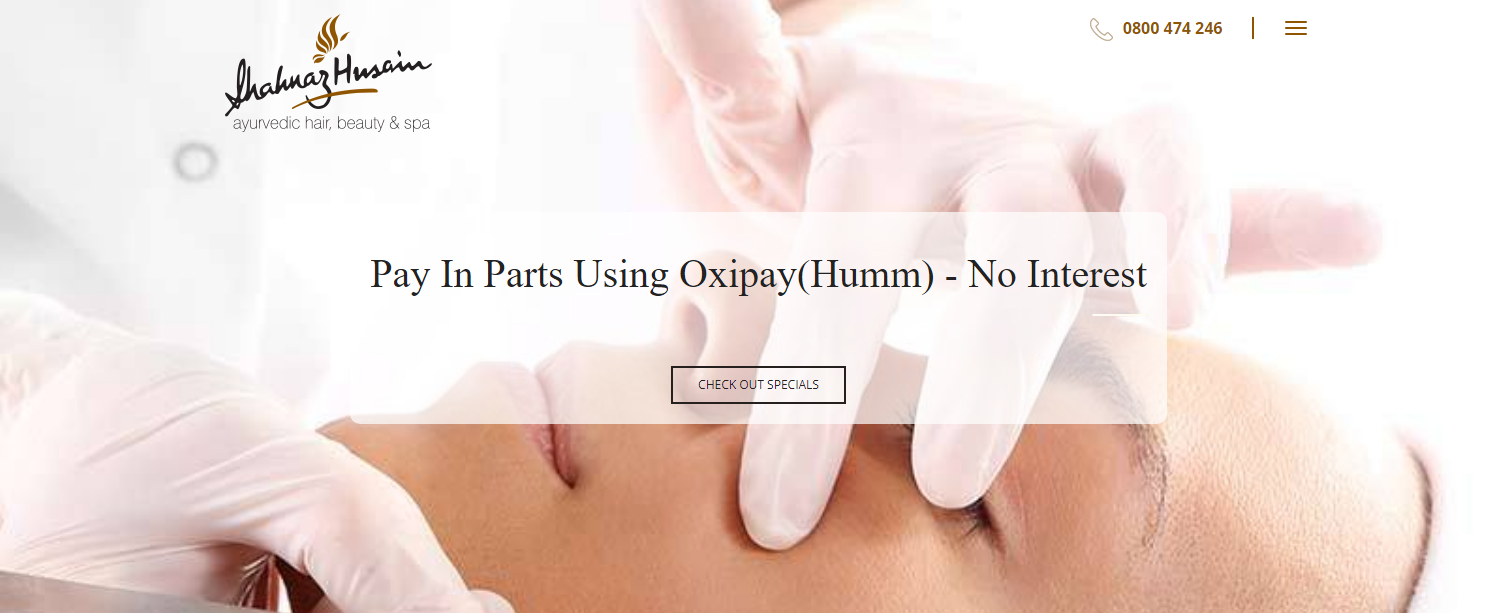 BEST FOR
Advanced Ayurvedic Care
SERVICES
https://www.shahnaz.co.nz/services/
ADDRESS

40 Lincoln Road, Henderson, Auckland

4/2 Bishop Dunn Place, Botany, Auckland

Shop No. S152, Next to Flight Centre
Westfield Shopping Mall
West city, Henderson
Auckland

CONTACT DETAILS

Lincoln Road

Phone: 09 908 2440
Mobile: 021742463
0800 474 246

Botany

Phone: 09 2743880
Mobile: 0224742461
0800 474 246

West City

Phone: 09 837 2330
Mobile: 0224742460
0800 474 246

OPERATING HOURS
Contact for more information
PRICES
Cluster Lashes from $45
Natural- Individual Lashes from $60
Medium- Individual Lashes from $70
Full- Individual Lashes from $80
Russain Volume Set from $80
Infill (per lash) from $4
Flat Lashes from $90
Hybrid Lashes (Lincoln Road branch only) from $99
Layered from $90
Removal from $20
Expect the best natural care and cure when you visit Shahnaz Husain for your upcoming pamper session.
This exclusive clinic specialises in a wide array of beauty treatments, one of which is eyelash extensions. They apply Ayurvedic care to all of their offerings. This, alongside high-quality products and equipment, and highly knowledgeable staff, gives their clients peace of mind when coming in for their sessions.
Pros
Affordable infills per lash
Offers Hybrid Lashes in their Lincoln Rd branch
Welcoming staff and atmospher
Cons
Experience varies depending on visited branch
Customer Reviews
Shahnaz Husain has been commended for their stellar customer service and treatments. Previous clients wrote:
"Really friendly staff and great service. Super happy with the result."
"It's been a pleasure knowing you all these years, forever smiling and of course, "You are the best at what you do". Feels awesomely great to come here and be pampered. A Big thank you to you and your entire staff for the friendly and awesome service and attention to detail they provide each time. God Bless You."
7) Lash Loft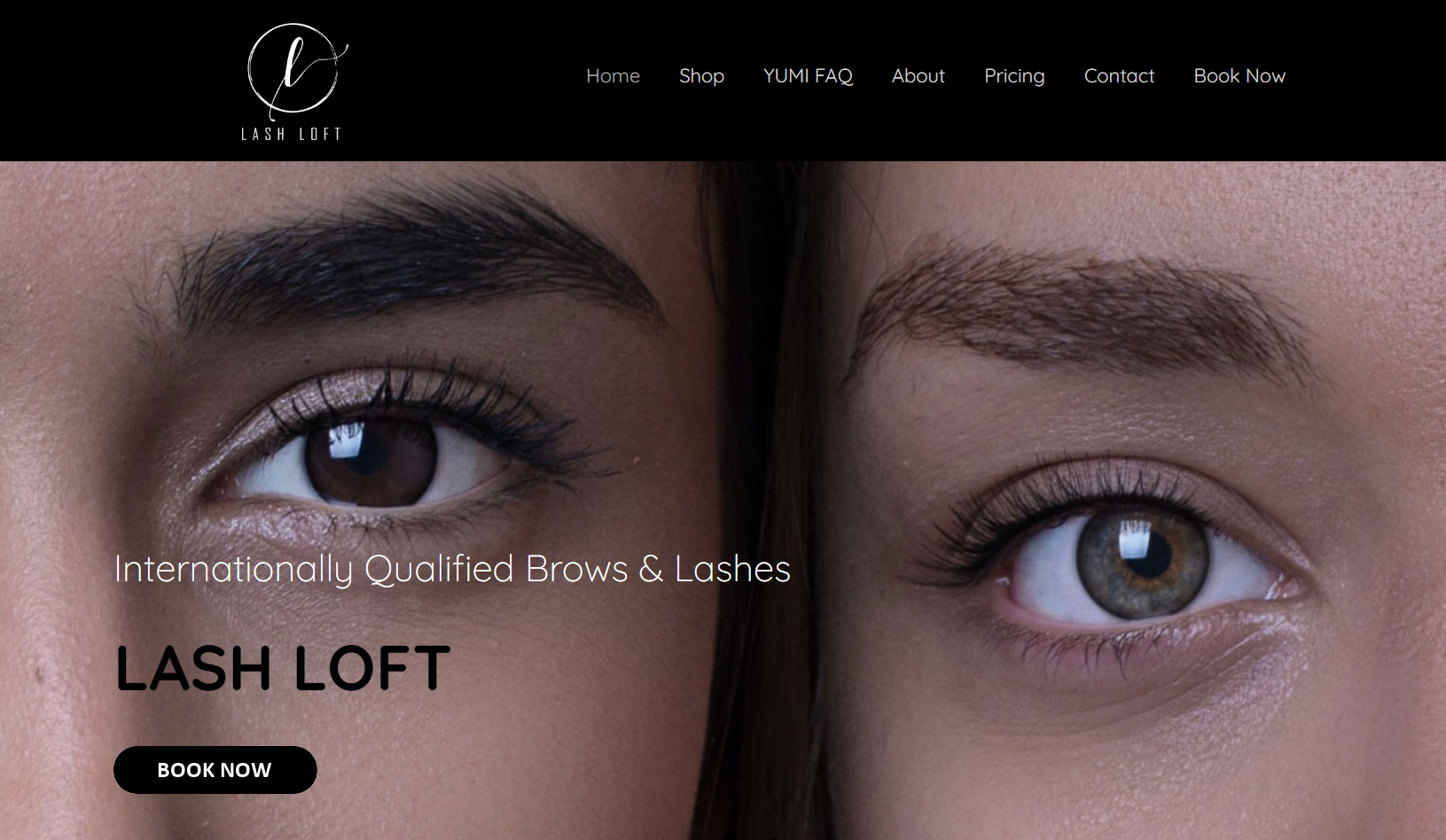 BEST FOR
Sustainable lash materials and ethical procedures
SERVICES
Full Classic Extensions
Yumi Lash Lift Keratin
Lash Extension Removal
Eyebrow Works
Facial waxing
ADDRESS

32A Juliet Avenue, Howick, Auckland 2014, New Zealand

CONTACT DETAILS

(+64) 21 144 3613 | [email protected]

OPERATING HOURS
Monday – Saturday, 9:00 AM to 9:00 PM
PRICES
Rates
If you're looking for premium lashes then the Lash Loft is the place to go to with their Yumi Lashes. It is an innovative keratin lash treatment and Lash Loft's Yumi lashes are EU-approved, non-toxic, and Paraben Free.
Their Yumi lashes have no harsh chemicals and not lash curling perm. This means that their application of extensions and lifts creates a natural look even if your lashes look thicker and longer.
Lash Loft's premium quality isn't exclusive to their lashes. Even their eyebrow services use Yumi keratin-infused treatments. Needless to say that with Lash Loft you'll get your money's worth with their premium solutions and highly skilled beauticians.
Pros
Eco-friendly products
Painless procedures
Vegan products
Effects can last up to 8 weeks
Cons
Customer Reviews
Consistent results and professional beauticians. These are the qualities that Lash Loft is known for.
Let's see a review from Rachel Lau:
"I went to see Catherine for a yumi lash lift two times already. It is hard to find a reliable beautician producing the same beautiful results every time. I don't normally write reviews but her lash lift was amazing and so if you're ever thinking of getting a lash lift, she's the one to go to! Will be making another appointment soon!"
Vanesha Din writes:
"I'm so amazed with the results. I'm not someone that wears a lot of makeup and had never had lash extensions/fake lashes, I was keen to find something that would look natural. So pleased with them! The experience was relaxing, Catherine made me feel so comfortable and the time flew! Will definitely be back and would highly recommend."
8) Sleeping Beauty

BEST FOR
Eyelash Extensions, Brows and SprayTans
SERVICES
Lash Lift
Lash Tint
Parly Lashes
Brow Shape
Brow Tint
Henna Brow
Brow Lamination
Spray Tan
ADDRESS
1 Palm Court, Silverdale 0992, New Zealand
CONTACT DETAILS
09 4210901 | [email protected]
OPERATING HOURS
Monday, Wednesday, Friday | 9:00 AM to 5:00 PM
Tuesday, Thursday | 9:00 AM to 8:00 PM
Saturdday | 9:00 AM – 3:00 PM
PRICES
Prices
Sleeping Beauty is a salon that will make you feel like royalty as they pamper you with relaxation to achieve your highest beauty. And with their array of lash sets for you to choose from, you'll surely find the perfect set to bring out the princess in you.
This salon has lashes ranging from natural sets, to full sets and even offers custom blends and hybrids. You can also choose the volume of your lashes to be applied.
But of course, lashes aren't the only treatments they offer. Sleeping Beauty also offers eyebrow works like shaping, tints, henna, and lamination. Finally, if lash and brow treatments aren't enough, they also offer full makeovers and spray tans to have a completely beautiful new look.
Pros
Custom Blends
Lashes from natural to extreme sets
Offers full makeover
Cons
Payment deposit
Cancel 24 hours before the appointment
Customer Reviews
Sleeping Beauty is a lash salon for relaxation, pampering, and beautification.
Read this review by Di McBride on Google:
"I had the most delightful lash appointment with Emily at Sleeping Beauty today. The premises are stylish and I felt pampered as soon as I walked in. Emily was professional and very positive and really listened to what I wanted with my lashes. I'm super pleased with the result and Emily was very knowledgeable about beauty so I got great advice in what will work well for me. So happy to find such a great beauty therapist on my doorstep"
Here's another review written by Tara Hermez:
"Milly always takes such good care of my lashes, they are never damaged, never itchy and never feel heavy on my eyelids! I've been to numerous lash technicians in the past who have stuck too many lashes together, used too much glue, and weren't efficient at all. Such a lovely person as well, definitely give Sleeping Beauty a try! You won't regret it."
9) Beauty In Store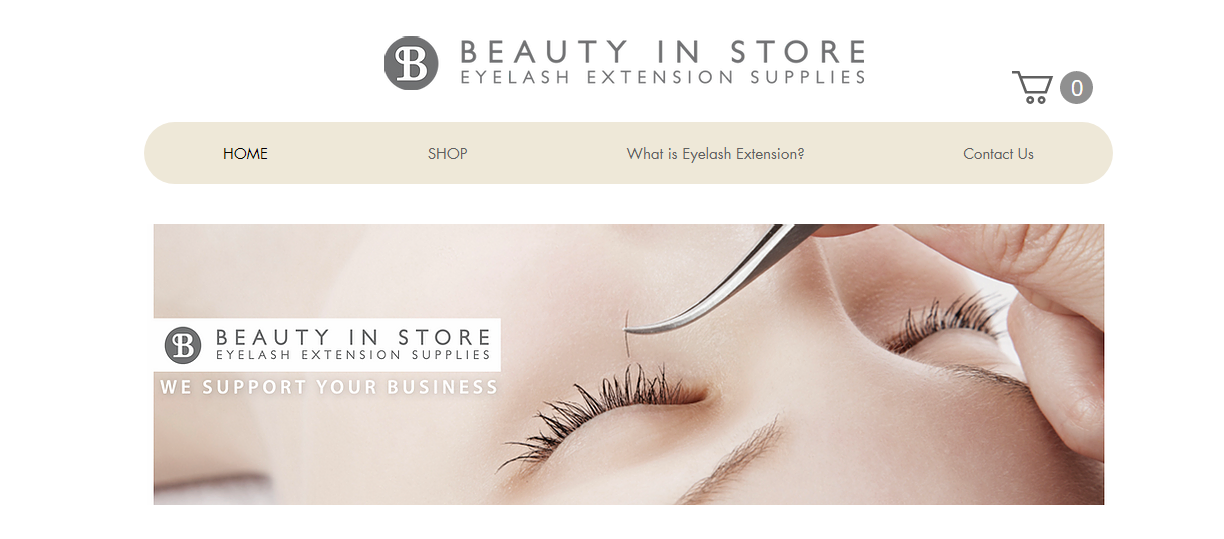 | | |
| --- | --- |
| BEST FOR | High-quality salon supplies |
| SERVICES | Eyelash extension supplies |
| ADDRESS | Auckland |
| CONTACT DETAILS | [email protected] |
| OPERATING HOURS | 24/7 |
| PRICES | Shop |
Purchase Online Here
Beauty in Store is the perfect aid for those who would like to achieve salon level looks at the comforts of their home. This shop offers an array of eyelash extension supplies that are curated from premium brands.
Many salons order from this shop and use it in their treatments. Even professional beauticians recommend the products you can order from this store.
The online shop itself also gives a guide and comparison for each of their products to help their customers gain more knowledge about their purchase. So if you're looking for DIY salon-level lash treatment at home, you can still opt to order from Beauty in Store.
Pros
Accepts payments via Visa, Paypal, Mastercard, and American Express
High-quality products
Affordable items
Cons
10) Mango Lash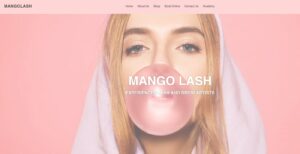 BEST FOR
Salon services and lash academy
SERVICES
Lash Beautician Training
Lash Extensions
Lash lift and tint
Brows
Lip and Chin
Full face threading
ADDRESS
10 Otakau road Milford, Auckland
CONTACT DETAILS
(+64) 22 463 1466 | instagram
OPERATING HOURS
Mon – Fri, 10:00 AM – 7:00 PM
Saturday, 10:00 AM – 5:00 PM
Sunday, closed
PRICES
Prices
You won't go wrong with booking an appointment with Mango Lash for your salon treatment. Mango Lash's beauticians specialize in lash and brow treatments and are trained in European application methods and techniques.
All of Mango Lash's artists are well-trained to provide the best services for their clients. And apart from their exceptional service and quality treatments, if you have a passion for being a lash and brow artist, then Mango Lash can definitely help you!
They offer workshops in classic eyelash extension training complete with kits, manuals, and a number of days with training. You will be covering the basics such as lash anatomy and hygiene as well as the actual procedures.
In the end, Mango Lash can give the best salon treatment and they can also give you a chance at trying something new.
Pros
Classic Eyelash Extension Training
Online Shop for Lash supplies
European lash application methods and techniques
Cons
No refunds for cancellations less than 24h before appointment
Customer Reviews
Beautiful eyelashes that even keep your natural ones healthy. This is the recommendation from Lucy Melia on Google: 
"Marta is amazing, She listens to what style you want and always exceeds expectations. I always leave happy and my lashes are always long lasting and never ruin my natural lashes. Highly recommend"
Another google review from Tessa Van Assel says:
"Love what Marta does with my lashes and brows! I've never felt more confident and can just show up in the early morning at work looking pretty and fresh."
11) Rose Nails Spa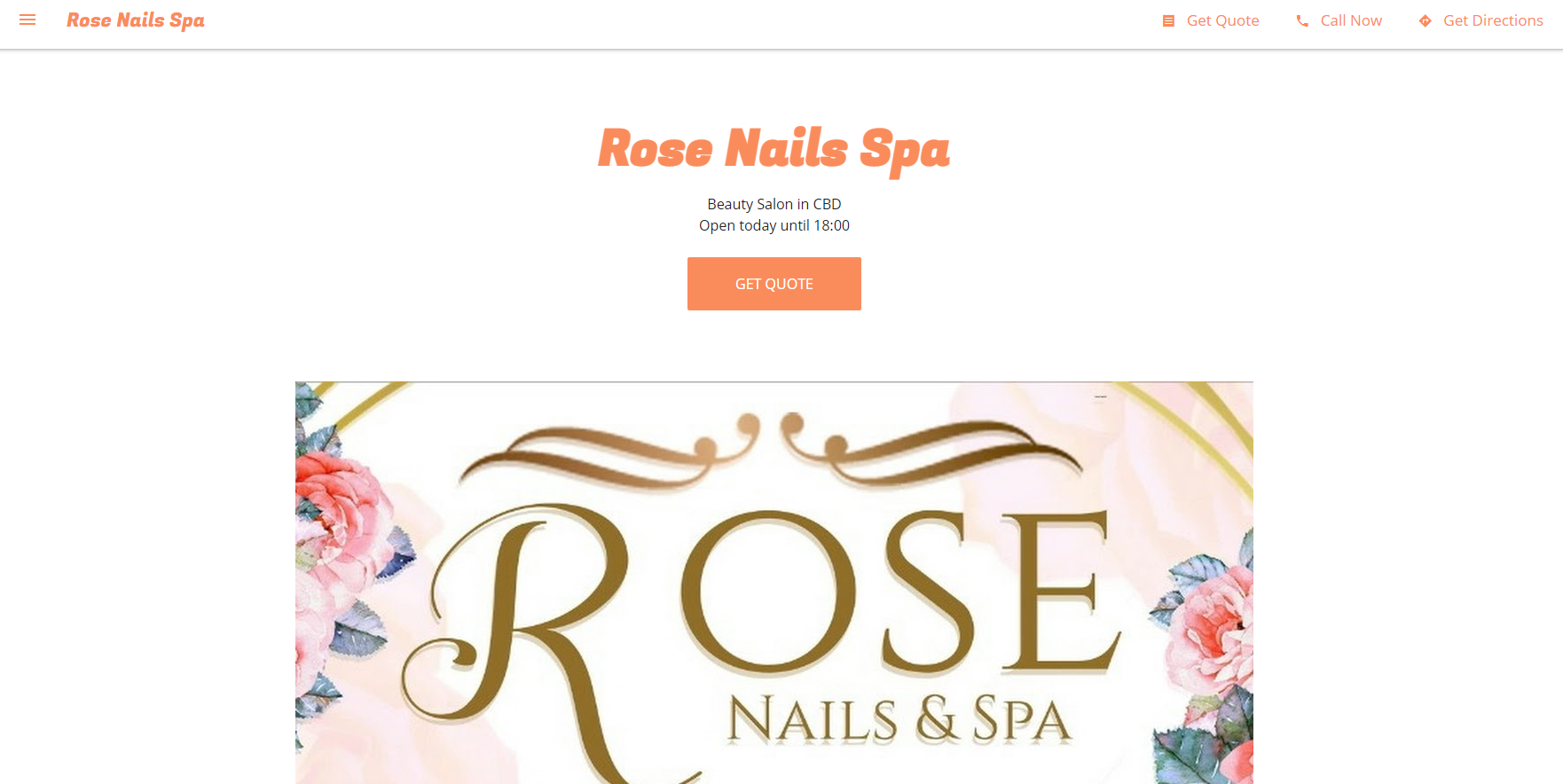 BEST FOR
Nail Spa Services
SERVICES
Eyebrows Tinting
Eyebrows Shaping
Eyelash Lifting
Brazilian Waxing
Eyelash Extensions
Acrylics nails
Pedicure
Manicure
ADDRESS
5a O'connell Street CBD Auckland City 1021 New Zealand
CONTACT DETAILS
022 131 9012
OPERATING HOURS
Monday – Friday, 9:00 AM to 6:00 PM
Sunday, 10:00 AM to 5:00 PM
PRICES
Contact for more information
Nail art has a lot to do with paying attention to even the slightest details. At Rose Nails Spa, you will get exactly this kind of customer service. It's worth noting that this type of workmanship also transcends to their other services such as eyelash extensions, brow treatments, and even waxing.
All staff members are also dedicated and passionate about what they do. This can guarantee you both their hospitability and quality in their work.
The most important aspect about Rose Nails Spa is their health safety protocols and their exceptional hygiene and sanitation within their spa. Quality service, friendly staff, and great sanitation will truly provide you a relaxing day at the salon.
Pros
Uses Polygel in nail solutions
Discounts available
Open everyday
Cons
Unavailable pricing page on website
Customer Reviews
Rose Nails Spa prides itself on having friendly and welcoming staff with skills of the highest standards.
Let's read a review by Lillian:
"Rose Spa is a 5 star service providing pedicures manicures, waxing and beauty tattooing. Rose and her team are friendly welcoming and have a very high standard in all areas of health safety and hygiene in the spa I have known Rose for nearly a decade. I love this spa. I live on Waiheke Island where Rose has a spa based at the Waiheke Island Resort on the weekends. Also during the week Rose has a spa at 5 McConnell Street Auckland CBD: I highly recommend this spa service to anyone who loves a treat and beautiful nails."
12) Lash IROHA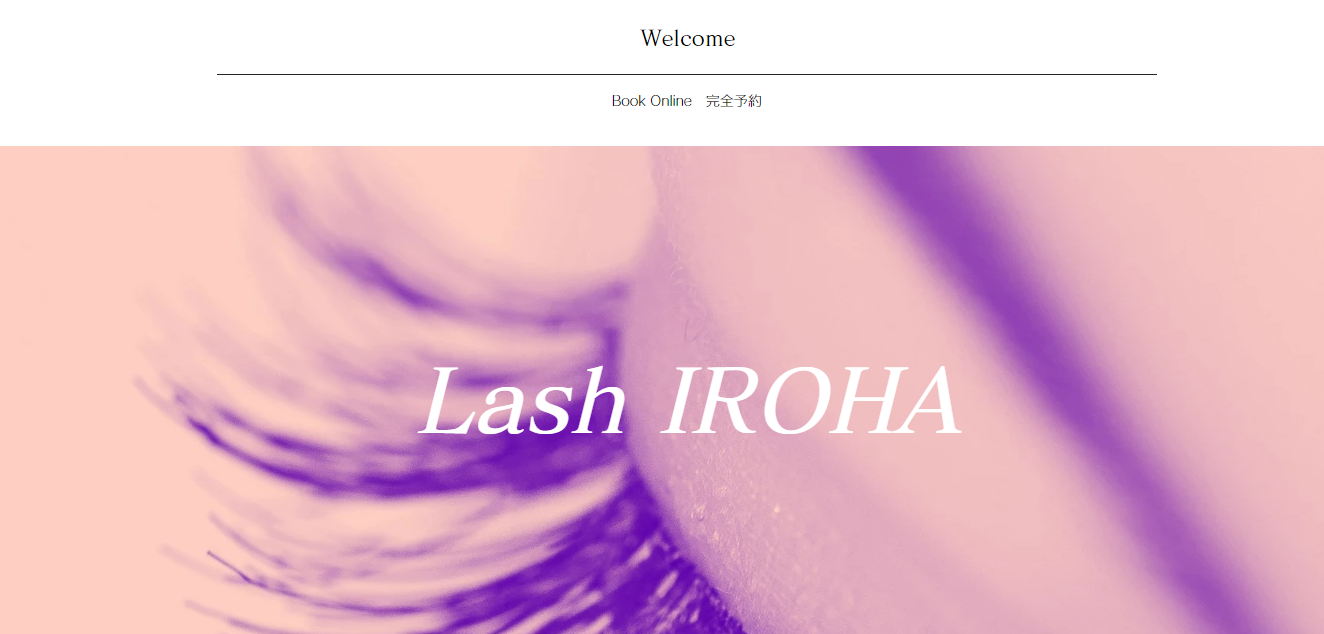 BEST FOR
Great services for affordable pricing
SERVICES
Classic Lash & Refill
Volume Lash
Hybrid Lash
Color Lash
Lower Lash
Brow Shaping
Lash Lift
Lash Removal
ADDRESS
812 Dominion Road(Birdsong Ln), Mt Eden Auckland New Zealand
CONTACT DETAILS
02 2601 6177 | [email protected]
OPERATING HOURS
Monday – Thursday, 9:00 AM – 6:00 PM  Friday 9:00 AM – 5:00 PM  Saturday 10:00 AM – 5:00 PM  Sunday 10:00 AM – 2:00 PM
PRICES
Prices
Getting the best salon treatments for affordable prices shouldn't be impossible.
Luckily, Lash Ihora is here to give you quality service for just the right price.
They offer services that specialize in eyelash treatments such as classic, volume, or hybrid lashes as well as picking out the color.
The best part is that you can experience all this at a discounted price if you're a first-timer.
For first-time visitors at Lash Iroha, you can get treatments such as Deluxe Extensions, Hybrid Extensions, Volume Extensions as well as Lash Lifts all for a discounted price.
Of course, first-timers aren't the only ones with benefits because if you're already a customer, every time you introduce newcomers to their salon, you can avail of a 15% discounted rate on all services.
Pros
Affordable Pricing
Welcome discounts available
Regular customer discounts available.
Cons
Booking deposits
No refunds for cancellations less than 24h before appointment
Customer Reviews
Fabulous lashes with great customer service as well as a comfortable ambience.
With these great qualities from Lash Iroha, one customer wrote:
"First time coming here and the ladies were so kind. chairs were very comfortable to the point I almost fell asleep! Thanks ladies for the great experience. I will be back again. Been 2 weeks and eyelashes are still in great condition. Definitely recommend."
Another review wrote:
"Firstly, I am so glad that she has opened her own salon. I have been to see her for many years and she always does a great job! She is welcoming, experienced, and she always puts herself in customer's situation. Moreover, the most important thing is that she enjoys what she does, which leads to her great work, I believe. In my experience, the lashes last long, have no irritation, and are easy to care. Highly recommended!!"
12) Champagne Nail Bar & Spa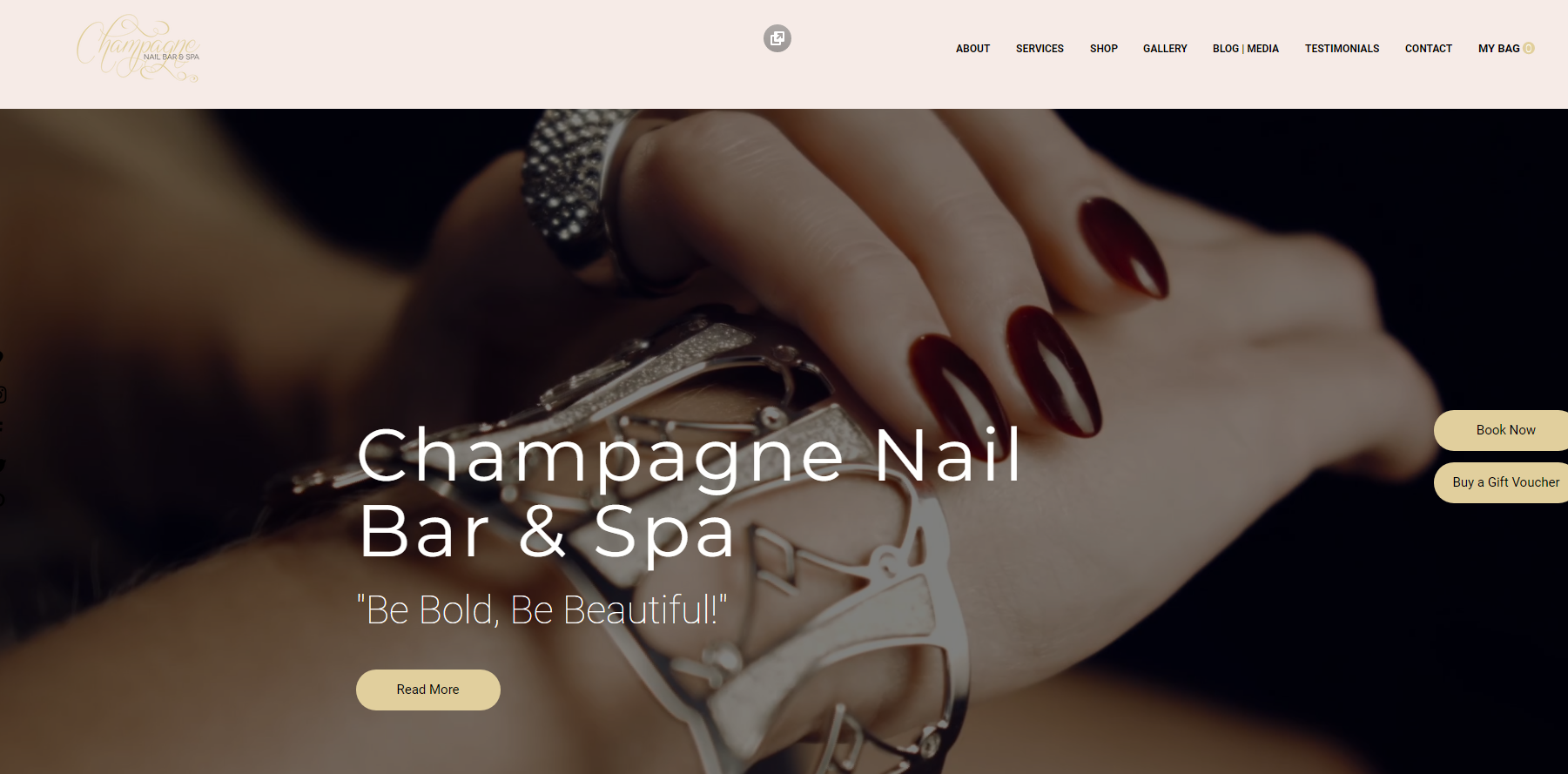 BEST FOR
5-star beauty treatments
SERVICES
Eyelash Extensions   – Classic -Hybrid -Volume -Mega Volume -Colour Lashes -Lash Removal   Henna Brows Brow Waxing & Tinting Lash Lifting & Tinting Facial Waxing Brow Lamination   Nails Manicures -Gel Polish – Standard Polish – Signature Manicures & Pedicures – Nail Art Pedicures Nail Extensions Acrylic PolyGel Dipping Powder Hard Gel Builder in a Bottle (BIAB
ADDRESS

65 KerryKeel Drive

Flatbush

Auckland 2019

CONTACT DETAILS

+64 27 433 0873

OPERATING HOURS
Mondays & Sundays are closed Tuesday  10:00am – late Wednesday 10:00am – late Thursday 10:00am – Late Friday 10:00am – Late
PRICES
Available on their website
Champagne Nail Bar & Spa is one of the highest-rated beauty establishments in Auckland, for good reason. Christine of Champagne Nail Bar & Spa is very knowledgeable of her craft, informing clients of the intricacies of their chosen service as she performs her job perfectly.
Aside from the top-notch services, Champagne Nail Bar & Spa is also dedicated to using premium equipment and products, ensuring the safety of customers, and ensuring positive results. 
Pros
Relaxed, calming environment
Expert and professional beauty staff
Premium beauty services
Afterpay, Humm, LayBuy available in store. 
Cons
Payment in full is required to secure booking
Customer Reviews
Champagne Nail Bar & Spa has been commended for their professionalism and service quality. One previous customer writes on Facebook:
"I've been coming here for almost 3 years now! Extremely professional and skilled in everything to do with nails and constantly upskilling with the latest techniques. The latest trends and products are always available and I've never had my nails damaged unlike every other salon I've ever been to. Highly, highly recommend!!!"

Another one comments:
I've been going to Christine for over a year now for my regular acrylics. She's super friendly, understanding of your needs and loves to create the most beautiful nails to perfection. Highly recommend, best nail tech in Auckland for sure.

13) The Lash Studio on Broadway

BEST FOR
Personalised lash extension services
SERVICES

Classic Lash Extensions

Russian Volume Lash Extensions

Hybrid Lash Extensions

ADDRESS

18/6 Broadway, Papakura, New Zealand

CONTACT DETAILS

021527469

OPERATING HOURS

Contact for more information

PRICES

CLASSIC LASH EXTENSIONS $60 (SILK/MINK) $70 (CASHMERE) 

RUSSIAN VOLUME LASH EXTENSIONS $70 – $150

HYBRID LASH EXTENSIONS $80
The Lash Studio on Broadway dedicates themselves to providing personalised services to all. The expert staff takes the time to consult with each client, learning more about what they need before recommending beauty services to address it.
Aside from their utmost priority to premium beauty services, they also put great focus on ambience and the overall experience. You'll find that the establishment is clean and well-kept, offering comfort throughout each session.
Pros
Relaxing ambience
Affordable lash extensions
Amazing customer service
Cons
14) Nailz27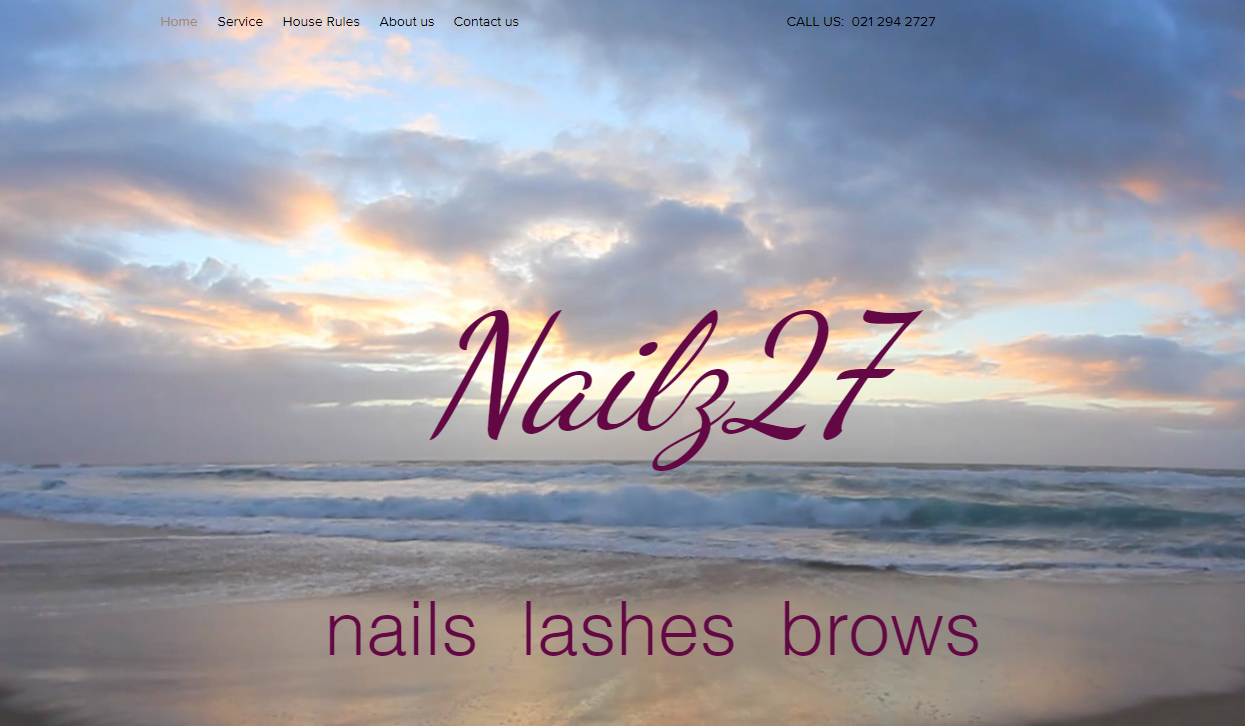 BEST FOR
Affordable, quality lashes
SERVICES

Natural set lashes

Diva set lashes

Glam set lashes

ADDRESS

1/27 Dacre Street

Eden Terrace

Auckland 1010

CONTACT DETAILS

021 294 2727

OPERATING HOURS

Mon-Sat 9:00am- 7:00pm 

Sunday – 10:00am-6:00pm

PRICES

Classic Natural set lash extensions – $60

Classic Diva set lash extensions – $80

Classic Glam set lash extensions – $100
When it comes to quality lash, nail, and brow beauty services, Nailz27 is one of the top choices in Auckland. This boutique salon offers some of the most reasonably priced services in the industry, all of which don't compromise the standards of the procedure or the products used.
Their lash extensions come in three varieties, with the cheapest option, classic natural lashes, priced at $60. Typically, it takes around an hour to completely and cleanly apply the 40 to 50 lashes per eye. 
Those who are looking for something more glamorous instead of everyday chic can look to Nailz27's classic glam lash extensions. While a bit more expensive, this procedure gives a fuller look perfect for special occasions. 
It must be said, though, that Nailz27 is often booked, so it's best to book their services ahead of time to ensure that you can come in and guarantee the services you wish to avail of. 
Pros
High hygienic standards
Products are MMA-free, vegan, and environment friendly
Excellent customer service
Cons
15) The Landing Strip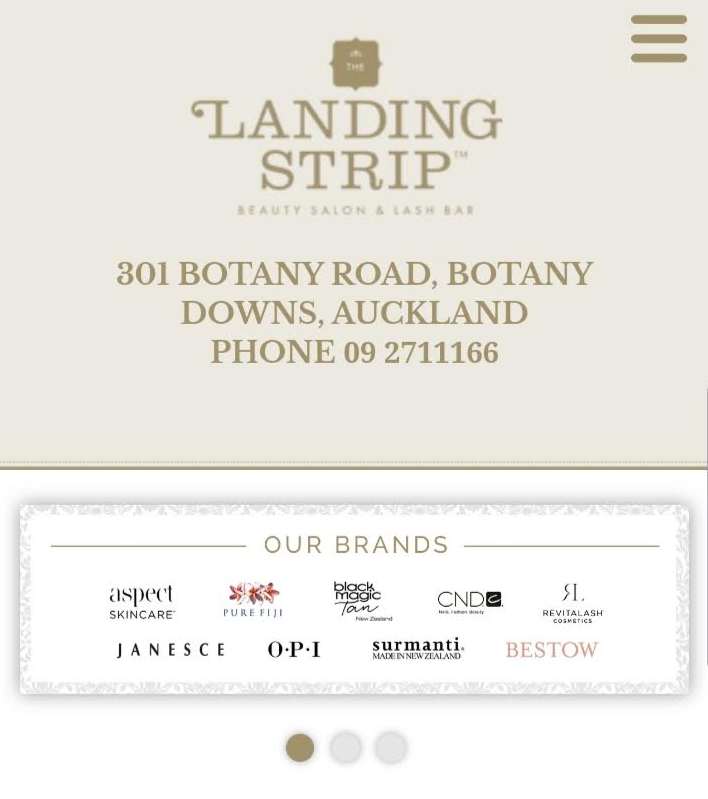 | | |
| --- | --- |
| BEST FOR | Russian Volume Lash Extensions |
| SERVICES | Natural, Russian, Full-set, and Bridal Lashes |
| ADDRESS | Unit N, 301 Botany Rd, Botany Downs, Auckland |
| CONTACT DETAILS | 09 2711166 |
| OPERATING HOURS | Monday 10:00am – 4:00pm   Tuesday 9:00am – 8:00pm   Wednesday 9:00am – 8:00pm   Thursday 9:00am – 8:00pm   Friday 8:00am – 4:30pm   Saturday 8:00am – 4:00pm   Sunday Closed |
| PRICES | Lash Extension Rates |
For swift, thorough, and stunning makeovers, consider The Landing Strip, a beauty studio found on Botany Road that offers a large selection of beauty procedures. Some to name are lash extensions, henna brows, lash lifts, facials, and so much more.
The Landing Strip's team comprises of expert technicians with years of experience in the field of beauty. Their skills and expertise, alongside the quality beauty products that studio uses, help ensure the success of each makeover session.
In terms of lash extensions, The Landing Strip's catalogue is one of the most extensive on this list, showcasing more than five options ranging from natural lashes to bridal lashes to full-set extensions. Each option requires a minimum of one hour to apply, but rest assured the time spent is worth it.
Clients of The Landing Strip are free to enjoy their services and pay for it later with Afterpay. 
Pros
Wide array of extensions to choose from
Experienced technicians
Reasonably priced services
Free parking
Cons
Sessions may sometimes run late
16. The Beauty Chambers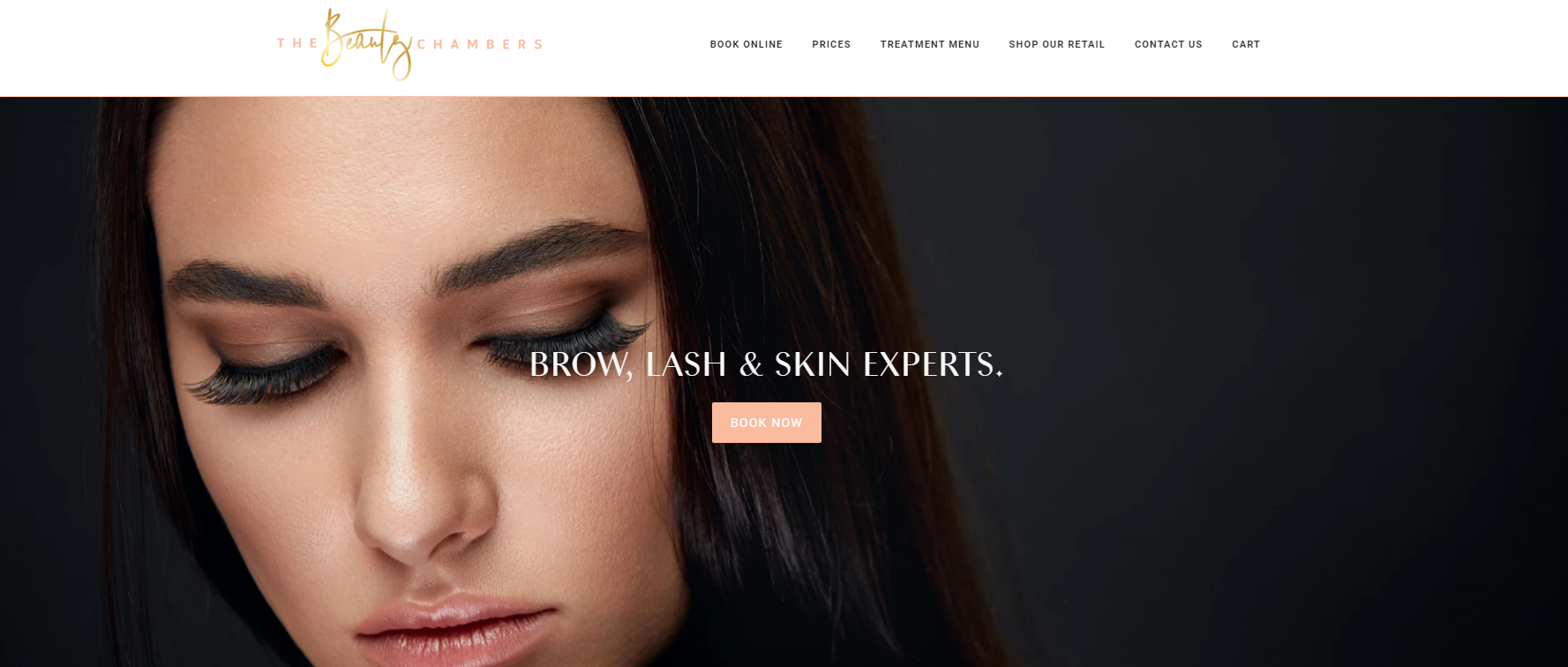 BEST FOR
Short-term beauty treatments
SERVICES
Treatment Menu
ADDRESS
430A Ellerslie-Panmure Highway, Mt Wellington, Auckland 1060
CONTACT DETAILS
[email protected]
+64 9 570 1445
OPERATING HOURS
Monday | closed
Tuesday | 9am – 5pm
Wednesday | 9am – 8pm
Thursday | 9am – 8pm
Friday | 9am – 5pm
Saturday | 9am – 4pm
Sunday | closed
PRICES
https://thebeautychambers.co.nz/pages/prices
The Beauty Chambers is the brainchild of two sisters who wished to provide the highest quality treatments to their customers. Now, the salon is a go-to for beauty enthusiasts who keep up to date with the latest beauty trends.
Customers of The Beauty Chambers will find that their satisfaction is of utmost importance to the salon's team. This is why The Beauty Chambers endeavours to be prompt and professional at all times.
Not only that, but they are also highly skilled and knowledgeable, having been trained and certified to perform treatments such as individual eyelash extensions, feather touch brows, henna brow styling, yumi lash lifts, microdermabrasion facials, and many more.
Beauty and safety are no issue with The Beauty Chambers. Aside from their wide array of treatments, the salon is also known for their top-of-the-line equipment and beauty products used in every procedure.
Pros
Expert and professional staff
Long list of beauty treatments available
Cosy and comfortable salon
Accessible location
Cons
Closed on Sundays and Mondays
17. Lashed By Crystal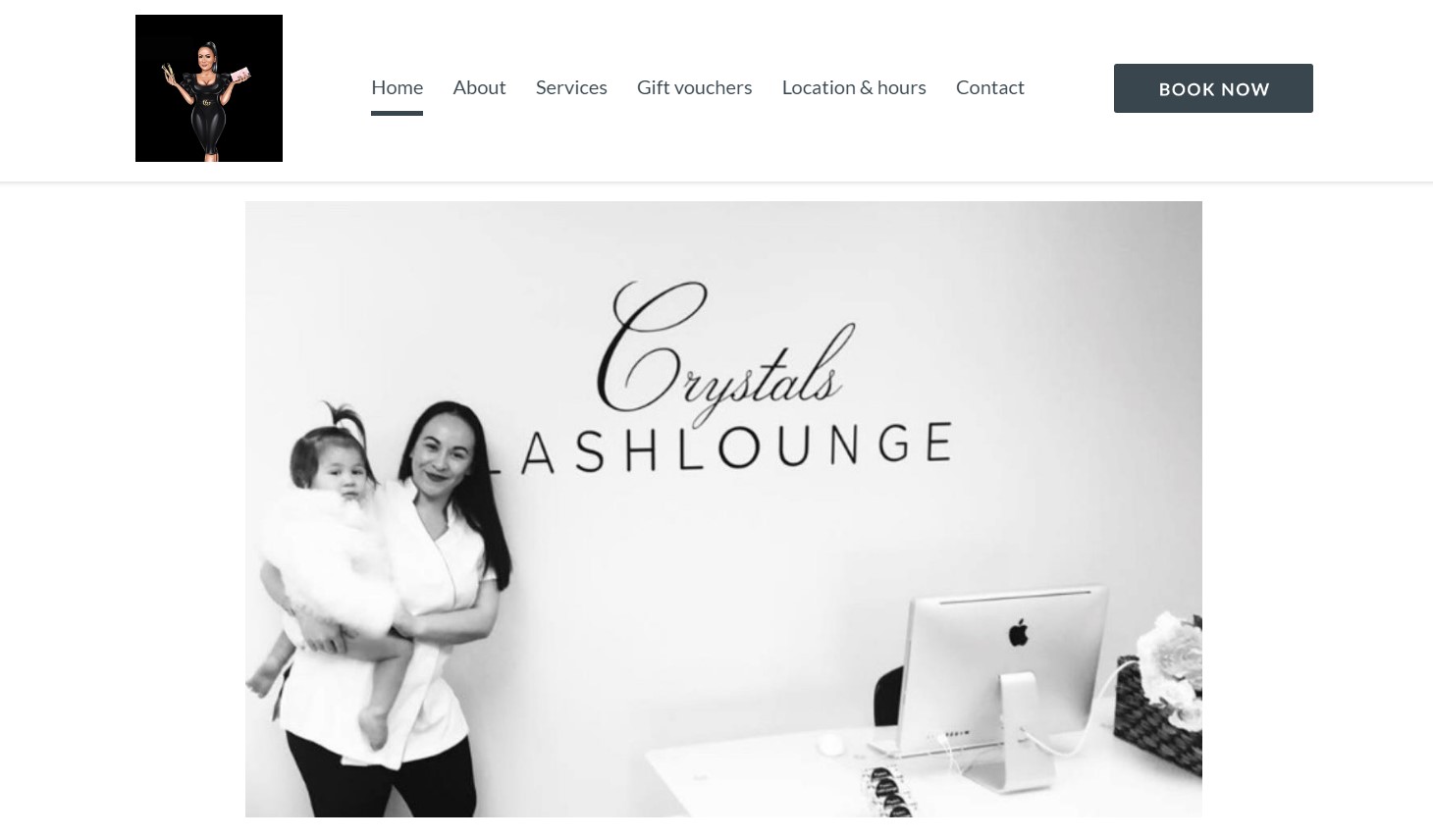 BEST FOR
Premium-silk eyelash extensions
SERVICES
Treatment Menu
ADDRESS
Butter Factory Lane, Whangārei, Whangārei, Northland, 0110
CONTACT DETAILS
020 40126644
OPERATING HOURS
Monday: 10:00am – 5:00pm
Tuesday: 10:00am – 5:00pm
Wednesday: 10:00am – 7:00pm
Thursday: 10:00am – 5:00pm
Friday: 10:00am – 5:00pm
PRICES
https://crystalslashlounge.gettimely.com/#services
Next up on our list is Lashed By Crystal. 
Crystal Hohaia specializes in premium-silk eyelash extensions, and she has trained extensively to ensure that her work is of high quality.
Booking is relatively easy on their website, with a 50% deposit required when reserving a slot, which is relatively reasonable since the amount you've sent in will be deducted to your total after your session. 
Furthermore, they make sure that the approach to each client is customized since they understand that your eye shape can heavily affect your overall look.
One should note, however, that they are a one-woman team, which means it may be difficult to book an appointment during peak seasons.
Pros
Cruelty free and vegan approved
Specializes in premium-silk eyelash extensions
Uses state-of-the-art technology
Cons
18) Bindu's Brow+Beauty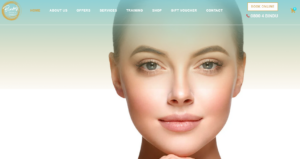 SERVICES 

BROWS AND LASHES

PAIN FREE WAXING

FLAWLESS FACIALS

ADVANCED FACIAL TREATMENTS

GREEN PEEL

AYURVEDIC BODY & SPA THERAPY

BLEACH

EYELASH EXTENSION

KANSA WAND SPA THERAPIES

MAKE UP

HAIR STYLE

HAND HENNA

DERMAPEN 4 NEEDLING

B3 BROW & LASH PRODUCTS

WEBSITE

ADDRESS

Shop 058A,

Te Awa The Base Shopping Mall,

Opposite Foundation Bar and Eatery,

Hamilton

CONTACT DETAILS

0277 4 27697

OPERATING HOURS

Monday – Saturday, 9:00 AM – 6 PM

Sunday, 10:00 AM – 5:30 PM
Bindu's Brow+Beauty  is a well-rounded beauty salon that provides one of the best eyelash extensions in  Auckland.  Bindu Grover, the founder and owner, is known as the "go to Brow Guru" and renowned for "creating the perfect arch". 
She is a perfect example of an empowering woman who empowers others not only because of her stunning services, but also because of how she inspires others to be confident in their own skin.
Checking their services, we were astonished by their eyelash extension service due to how wide the range of options you can choose. From cluster lashes and individual lashes of all sizes to the Russian volume set and hybrid lashes, they got it all. 
 We noticed that they also provide a one-on-one basis or in groups at either their venue or in your own salon for groups.Whether you are already in the beauty industry or are searching for a new career, their seminars incorporate all of the theoretical and practical hands-on skills, as well as continuing support, that you need to give advanced service and establish a thriving business.
Pros
Over 15 years of experience

Experienced beauticians

Open seven days a week
Cons
Customer Reviews
Couldn't recommend these ladies enough
"Amazing service. Rafila was very helpful in making sure I was comfortable. She did an amazing job with shaping my brows, applying henna and applying my eyelash extensions. I love that you don't feel like you're in a mall. The whole experience was amazing. Couldn't recommend these ladies enough. Thanks to all of you I will be back always" – Eliza Yukich
This was one of the best if not the best facial I have ever had by Simran
"This was one of the best if not the best facial I have ever had by Simran. She is extremely skilled in my opinion. My skin has never felt this hydrated and smooth. I will definitely be coming back regularly. Staff are very professional and friendly and the prices are reasonable."  – Momina Arshad
FAQS about the Best Eyelash Extensions in Auckland
---
And there you have it for the top eyelash extension salons in Auckland! With these extensions, you'll look naturally or glamourously beautiful.
Do you have any questions or thoughts about our list? If you have anything at all, just flick us a message, and we'll get back to you promptly.
Also, you can browse our list of the best hairdressers in Auckland. With your new lash extensions and attractive trimmed look, you'll make a fashion statement!