The 5 Best Family Lawyers in Auckland
When a couple or family members are not able to reach a compromise for a dispute by themselves, lawyers can help to resolve it. To help you out there, we looked around and chose the best family lawyers in Auckland.
Lawyers or technically speaking, family lawyers will guide you every step of the way through the dispute. This will secure your future and give you and your family peace of mind.
And so, we now bring you the best family lawyers in Auckland. Here they are:
1) Family Law Results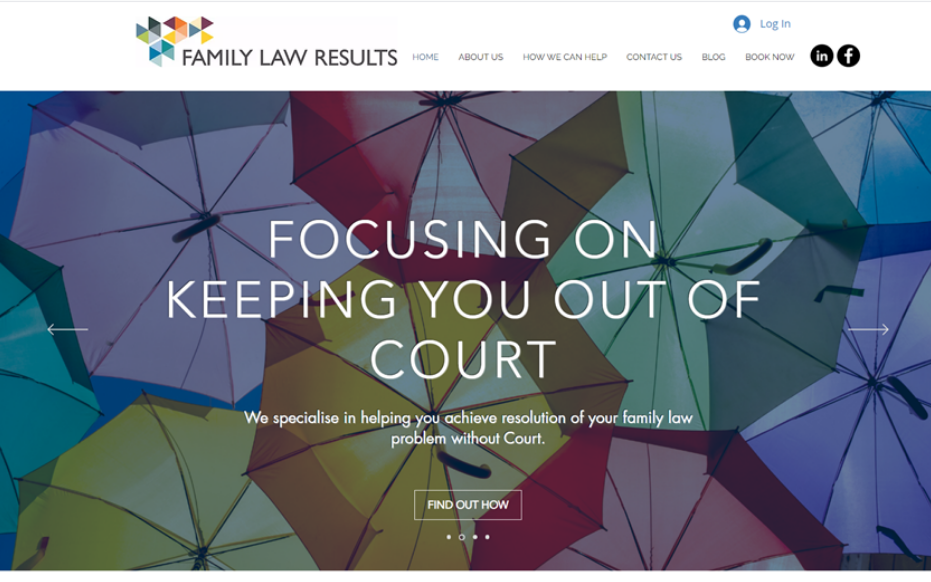 | | |
| --- | --- |
| Services | Family Law, Relationship Property, Surrogacy & Adoption, Mediation & Collaborative Process |
| Address | Level 3, 175 Queen St, Auckland |
| Contact no | 03 928 1758 or 0800 LAWRESULTS |
| Website | http://www.familylawresults.co.nz/ |
With Family Law Results, you can be sure that you are taking the most practical, considerate action for yourself and your family.
They will strive to help you resolve your family law issue out of Court.
You can opt for a fixed fee to give you certainty about your legal costs or an hourly rate.
Highlights
Practical and caring lawyers
Experienced and skilled collaborative lawyers
Fixed fee option
Customer Reviews
This is from a client who was assisted by the lawyer at Family Law Results:
"We couldn't be more thankful for Selina. She has moved heaven and earth to assist us in our legal matters. Without her, we would have been completely lost. She not only explains everything in a way that we understand but then she always gives us options of the next step and what the possible outcomes could be. She keeps us updated with each step of our legal matter and we can't thank her enough for everything she has done and continues to do. Having her help gives us some peace to have someone like her on our side."
2) Cramer Law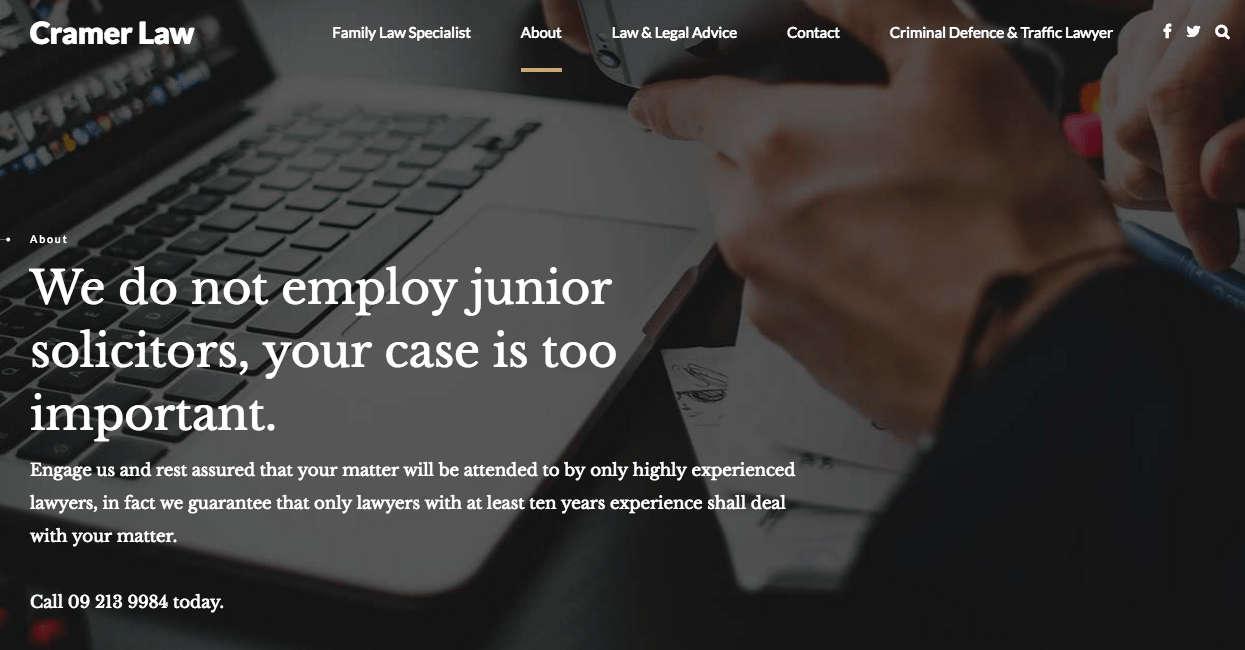 Dealing with an abusive husband who is taking your kids from you? Call Naomi Cramer from Cramer Law now! She has over 20 years of experience and is honest, dedicated, and sensible.
To settle your differences with your husband in the best interests of the child, the lawyer can apply a protection order for you and the kids as well as safeguard your property and assets.
Naomi deeply cares about her clients and their families. She takes remarkable legal action in regard to that and that makes her one of the best family lawyers in Auckland.
Highlights
Consummate lawyer
Over 20 years or experience
Sincere care for your family
Customer Reviews
Here's a review made by Tony Wthy on Google Reviews:
"I needed a family lawyer in Auckland to help me because my ex wife had stopped me from seeing my children by stopping them leaving the country. Ms Cramer had the order preventing the removal of my children from New Zealand removed within a couple of days at the Auckland family court."
3) McCabe Family Law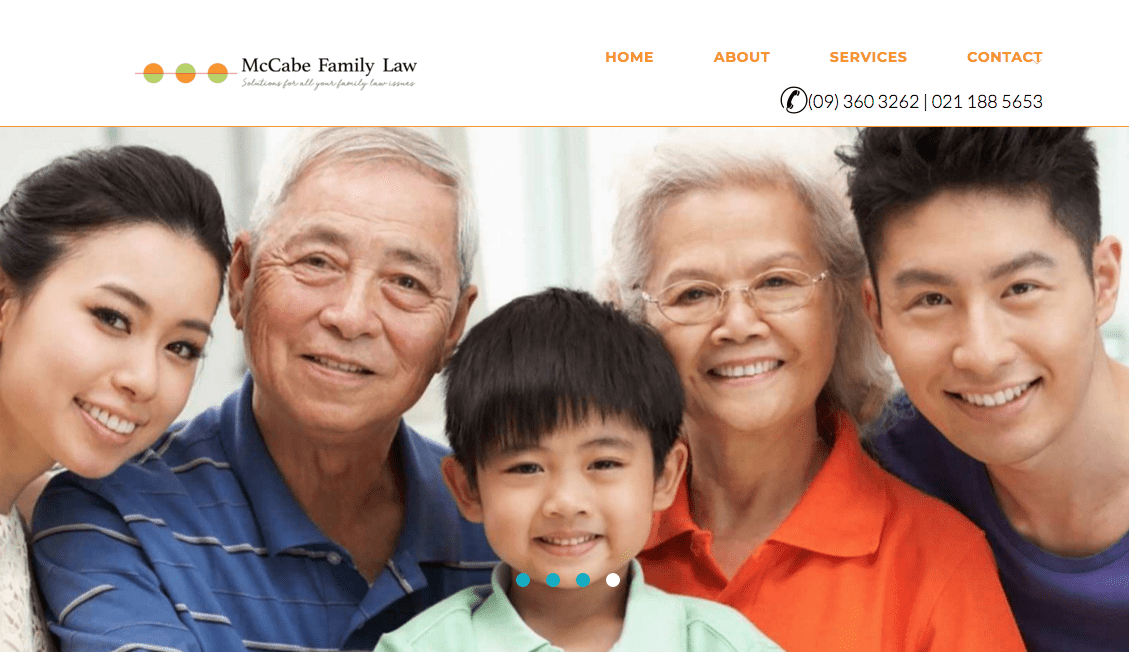 | | |
| --- | --- |
| Services | Family Violence, Child Support, Adoption, Property Division, and Marriage Dissolution |
| Address | 300 Richmond Road, Grey Lynn, Auckland 1021, New Zealand |
| Contact no | (09) 360 3262 | 021 188 5653 |
| Website | https://www.mccabefamilylaw.co.nz/ |
McCabe Family Law is on your side when it comes to family disputes and issues. They pride themselves on giving practical and cost-effective legal services.
They tackle legal issues over a strained marriage, property division, child support, contracting out agreements and others. They always strive to understand your situation and how difficult it must be for you.
They can guide you with their expert legal advice and what steps have to be taken. Your future is in better hands with McCabe Family Law, which has one of the best family lawyers in Auckland.
Highlights
Dependable legal services
Lower price point than others
Provides great solutions
Customer Reviews
Giving a 5-star review on Google Reviews, Aphrodite Hannah stated:
"This lady really knows her stuff… Highly recommended… Gets the job done and very happy with her services. Very caring also. Well worth it thankyou."
4) Quadrant Chambers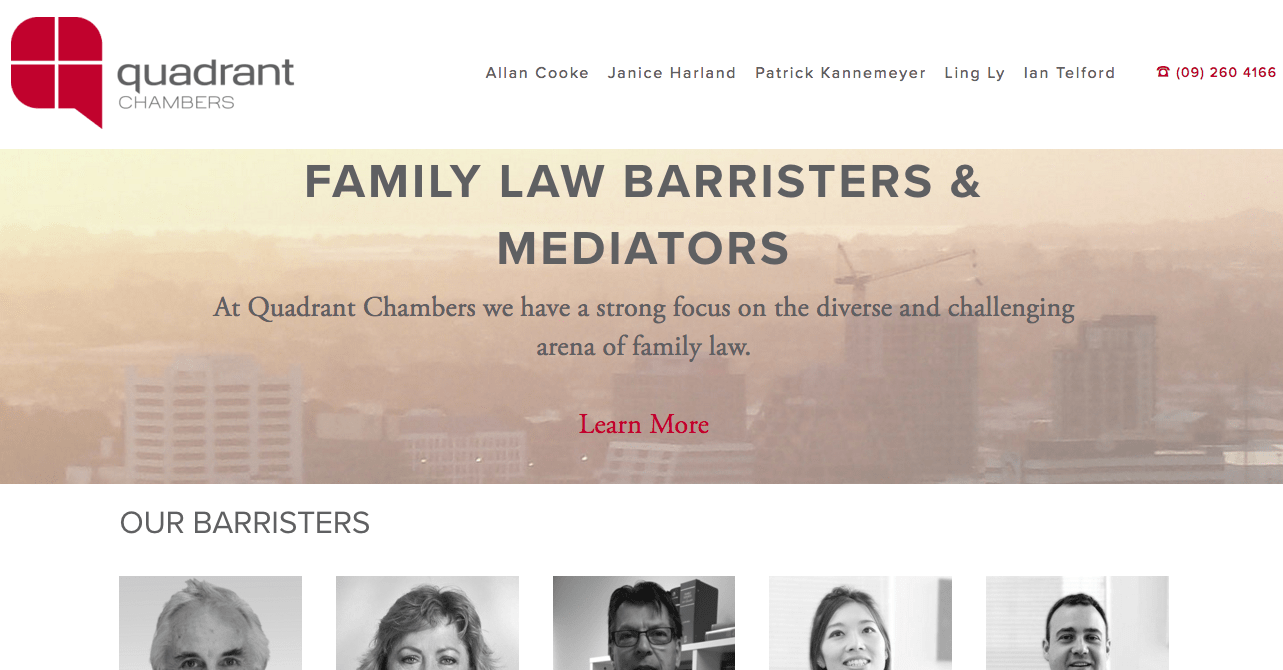 Services
Family and Relationship Issues, Domestic Violence, Mediation, Child Care, Adoption, Guardianship, and Protection
Address
Level 2, Boehringer Ingelheim Building, Cnr Osterley & Putney Way

Manukau, Auckland 2014, New Zealand

Contact no
(09) 260 4166
Website
https://www.quadrantchambers.co.nz/
It all comes down to resolving the issue between the spouse or family. That's the reason Quadrant Chambers do what they do in the first place.
Here, there are 5 lawyers trained in different areas of family and child care law. They can keep you or the children protected through an order and also help settle relationship property matters.
No matter how complex the issue is, the team will try its best to mediate for the good of the relationship. That's what made us put them in this list of the best family lawyers in Auckland.
Highlights
Resolution comes first
Team of fantastic lawyers
Provide amiable legal services
5) Turner Hopkins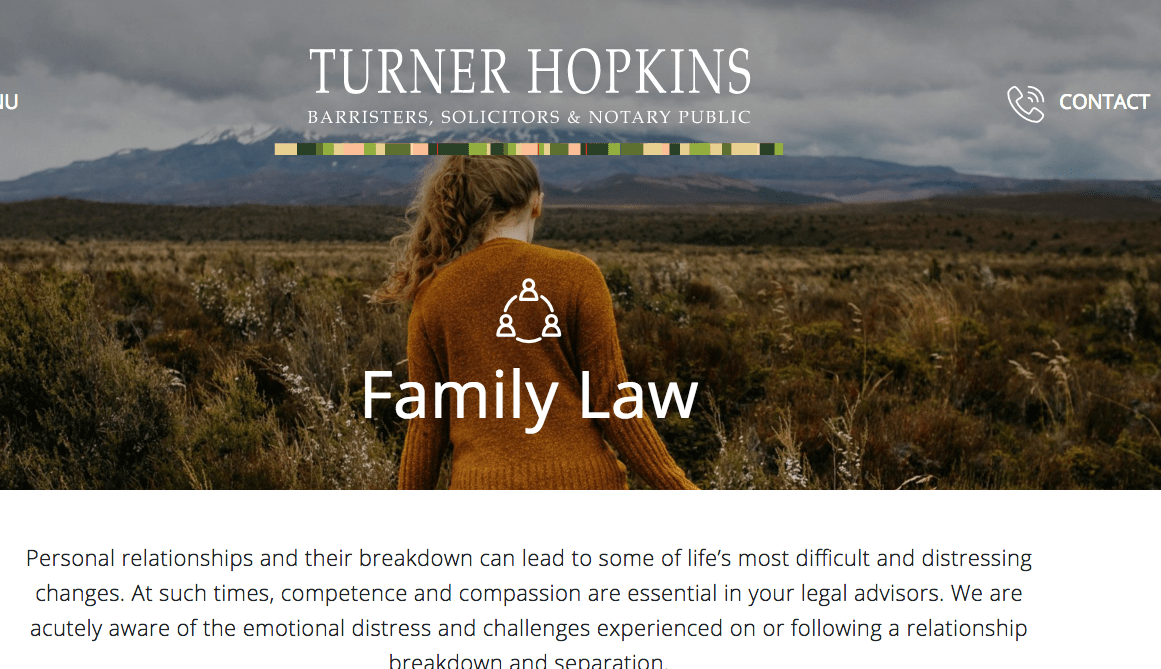 | | |
| --- | --- |
| Services | Relationship Property, Trust Assets, Estate Planning, Business and Investments, Spousal Maintenance, Relocation of Children |
| Address | 400 Lake Road, Takapuna, Auckland 0622, New Zealand |
| Contact no | +64 9 801 0775 |
| Website | https://www.turnerhopkins.co.nz/family-law/ |
If there is a conflict relating to relationship property and trust assets, contact Turner Hopkins. They have lawyers specialising in family law who will make the entire resolution process seamless.
Knowing the hardships that the couple is facing, the lawyer will clearly explain each of their privileges and rights to solve the issue. They can help in child relocation as well.
Turner Hopkins has some of the best family lawyers in Auckland because of their professionalism. And their services are well-priced too!
Highlights
Relationship property experts
Peaceable solutions
Reasonable prices
Customer Reviews
This is a review found on the website of Turner Hopkins:
"After i spoke to Sharon, she made me feel like i had a legitimate case and her sternness made me feel comfortable in knowing that she can get the job done."
And there you have it for the best family lawyers in Auckland! You now know who to go to if a seemingly toxic family problem presents itself.
Do you have any questions about family lawyers we featured here? We'd like to hear about it, so feel free to send us a message and we'll get back to you soon.
However if it can be solved in a lighter way, that'd be better like — going together to a psychologist. In this case you might like to book with the best psychologists in Auckland.