The 6 Best Family Lawyers in Hamilton
Featured Image Source from First Light Law
Need a family lawyer to give advice or defend you in court? If you do, then right on cue, as we've rounded up the best family lawyers in Hamilton here!
But before we show them to you, we'll tackle the average cost of family lawyers in Hamilton. Doing so will give you an idea of the current rates you should pay a lawyer to resolve a family case.
The Average Cost of Family Lawyers in Hamilton
Family lawyer fees will depend on several factors, including the skill level of the lawyer and how involved they are in your case.
Since experienced family lawyers can often solve a case in less time and provide better results, the price for their services will be higher compared to that of a mid-level lawyer.
You may also call a lawyer for only prudent advice to full participation. The more involvement he has in the dispute, the higher the fees will be.
Now bear in mind that rates can be hourly or fixed. The former means you pay for each hour the lawyer works with you, while the latter is a one-off fee covering the service from start to finish.
As per Go To Court Lawyers, the cost of hiring a lawyer ranges from $300 to $400 per hour. The average of this price range is $350 per hour.
Depending on the lawyer, you may also be charged a retainer's fee. A retainer's fee is like a downpayment, which the lawyer deducts from as services are completed.
Apart from lawyer costs, you would have to pay certain court fees too. These usually include the following:
Filing fees
Transportation and travel fees
Court reports and witness charges
Bear in mind that before you agree to the family lawyer's service, you should be clear on the entire cost—not just of the lawyer fees but also the extra expenses you'll have to pay.
The Best Family Lawyers in Hamilton
Now that you know the cost of hiring a family lawyer, let's move on to our list of the best family lawyers in Hamilton!
1) Catherine Starr – Evans Bailey Lawyers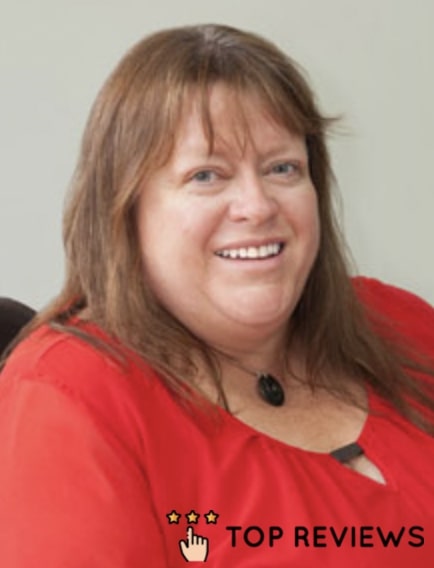 Catherine Starr is a director of Evans Bailey Lawyers. She earned her Bachelor of Laws degree from Otago University and was admitted to the bar in 1991.
In 1995, she worked for E Sellars & Co as a business lawyer. A year later, she joined Evans Bailey Lawyers, where she became an associate in 2000 and a director in 2014.
She is an expert in Family Law, Property Law, and Trusts, Wills, and Estates. But she has a special interest in children's rights, regularly acting for kids in the Family Court.
Catherine is a member of the New Zealand Law Society and NZLS Family Law Section. You can therefore trust her to provide great advice and outcome for your legal matters.
Pros
Offers a wide range of legal services
Reputation for being professional and friendly
NZLS-registered
Cons
Not an NZLS accredited mediator
Customer Reviews
The law firm received 5 stars from a few customers. One client, John, described the company as giving "quality, professional advice."
Also, on Facebook, Jane said this:
"Catherine Starr at Evans Bailey has been our go to Solicitor for all our legal requirements going on 20years. Professional and yet friendly and approachable, I feel comfortable asking questions and my info is always delivered to me in plain English. Thank you Catherine."
2) Brigham Nordstrom – Family Law Solutions Ltd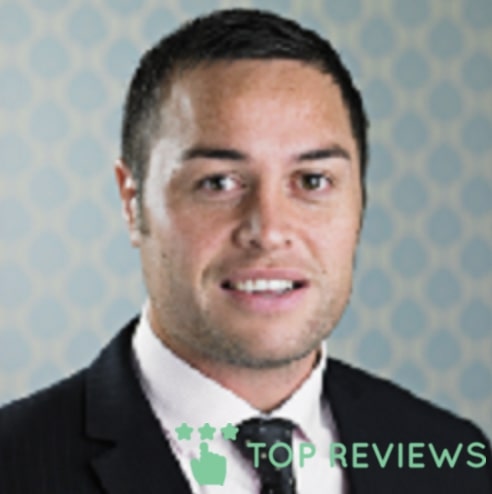 Expertise
Child law – Adoptions, Child, Youth & Family (CYF) Matters, Guardianship and Parenting, and Paternity  
Adult law – Child Support, Domestic Violence, Protection of Personal and Property Rights (PPPR), and Relationship Property
Website
http://familylawsolutions.co.nz/#profile
Address
109 Anglesea Street, Hamilton Central, Hamilton 3204, New Zealand
Contact details
+64 7-390 0500
Office hours
Monday: closed
Tuesday – Thursday: 9.00 AM – 4.00 PM
Friday – Sunday: closed
Have problems relating to relationship property, child support, or adoption? Well, you can call Brigham Nordstrom, who is one of the leading family lawyers in Hamilton.
After several years of working for a renowned Hamilton law firm, he formed his legal practice Family Law Solutions. There, he is a Barrister and Solicitor.
He is proficient and experienced in different areas of family law. He can give advice and fight for you in court, aiming to provide the best outcome for all the parties involved.
And clients say that Brigham is very helpful and looks after his clients well. That's always a good thing to hear in a lawyer!
Pros
Good record of results
A broad range of expertise in family law
Family Court litigation Counsel
Cons
Not much parking at his office
Customer Reviews
As mentioned before, clients said he was knowledgeable and friendly. Have a look at some of the reviews:
Leonie and Darcy wrote this of Brigham:
"Brigham Nordstrom is extremely knowledgeable of family law and family law court processes. We both very quickly established trust in Brigham and through his advice and direction our application for Guardianship of our Moko was granted.
Very Highly recommended."
What's more, Ambrose stated:
"Brigham nordstrom appointed to my son by the courts awesome looked after my son very well thankyou bro."
3) Raewyn Sporle – Raewyn Sporle Barrister and Solicitor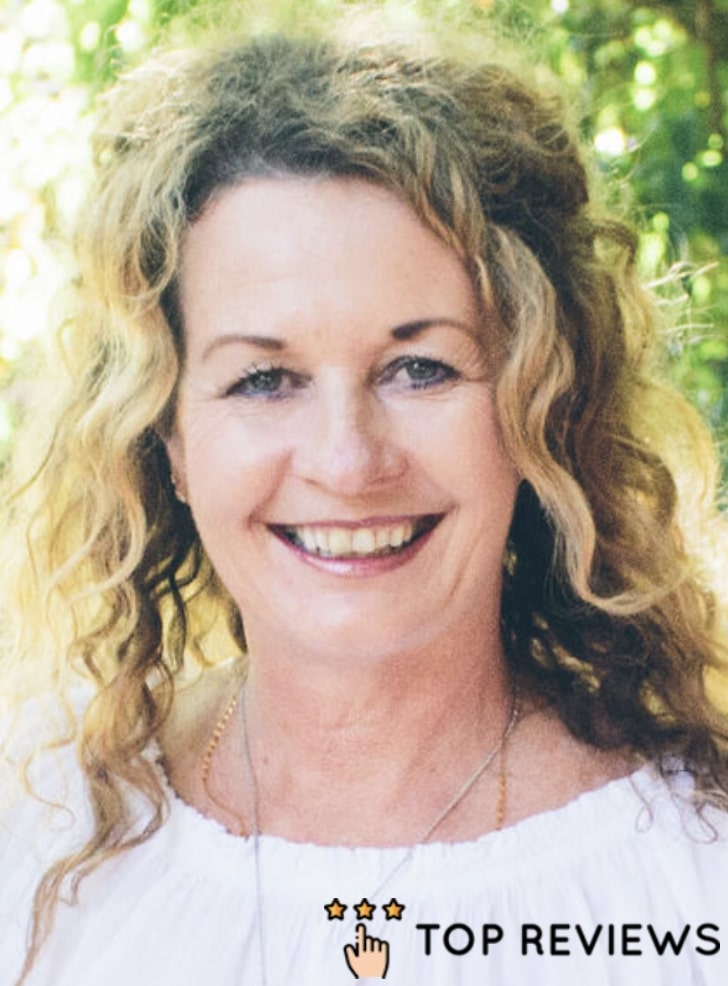 Expertise
Parenting, Relationship Property, Child Support, Paternity, Wills and Powers of Attorney, and Domestic Violence
Website
http://sporlefamilylawyer.co.nz/about
Address
71 Anglesea Street, Hamilton Central, Hamilton 3204, New Zealand
Contact details
(07) 839 3929


[email protected]

Office hours
Monday – Friday: 9.00 AM – 4.30 PM
Saturday – Sunday: closed
Raewyn Sporle combines her Psychology and Family Law backgrounds to aid clients through tough situations. She can help close the family legal disputes they are facing.
She can assist you with matters relating to divorce, parenting, domestic violence, contracting-out agreements, relationship property, child support, and wills and trusts.
Her alma mater is Waikato University, which is where she obtained her Psychology degree. After that, she went on to earn her Bachelor of Laws (LLB) degree in 1994.
You can reach her via phone or email as indicated above or visit her in her Central Hamilton office from Mondays to Fridays from 9.00 AM to 4.30 PM.
Pros
Described as empathic and efficient
Wide range of legal services
Has a Psychology background that comes in handy in certain cases
Cons
Occasionally has to deal with a lot of clients, which can make getting hold of her difficult at times
4) Maninder Sidhu – Brook Law Lawyers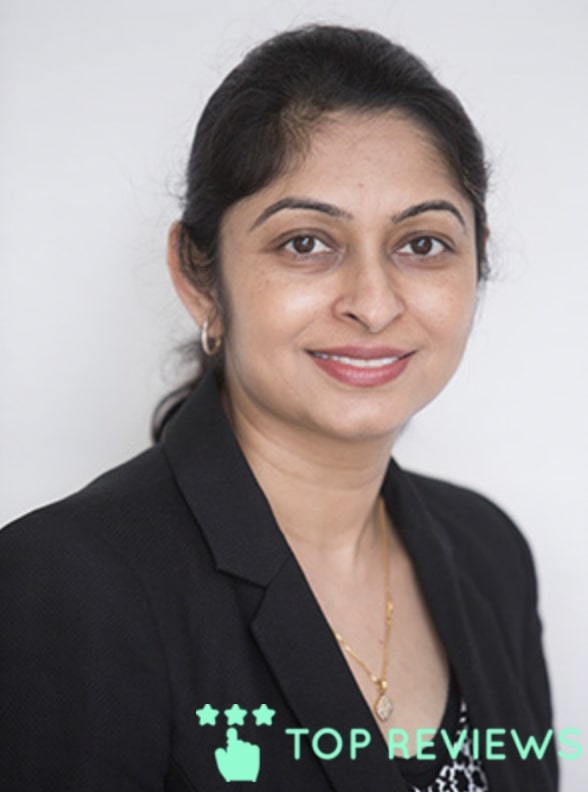 Expertise
Family and Immigration Law
Website
https://brooklaw.co.nz/our-people/
Address
7A Princes Street, Hamilton Central, Hamilton 3204, New Zealand
Contact details
Phone: (07) 838 3385 (Ext – 2)
Mobile: 0064 2260 02950
Email:

[email protected]

Office hours
Monday – Friday: 9.00 AM – 5.00 PM
Saturday – Sunday: closed
Can't afford a lawyer to deal with a family legal issue? You can check if you qualify for legal aid, and if you are, Maninder from Brook Law Lawyers will be able to help!
Maninder Sidhu's specialty is family and immigration law. She can handle cases pertaining to care of child, alimony, residential and commercial conveyancing, trust and wills, and the like.
Also worth noting is that she has a kind and giving heart, often taking part in volunteer legal work for Hamilton District Community Law Centre, Citizens Advice Bureau, and other non-profit groups.
She can provide clients legal advice in 3 languages: Hindi, Punjabi, and English. This may come in useful if you are restricted to one of these languages – particularly the first two – and struggling to find a lawyer who can comprehend you.
The only drawback is that the company can be too busy at times and charge high rates for normal clients, i.e. those who are not eligible for legal aid.
Pros
Listed legal aid lawyer
Has a lot of experience in family and immigration law
Can speak Hindi, Punjabi, and English
Cons
Expensive fees for paying customers
Busy law firm makes scheduling difficult
5) Shona Enersen – Bean Law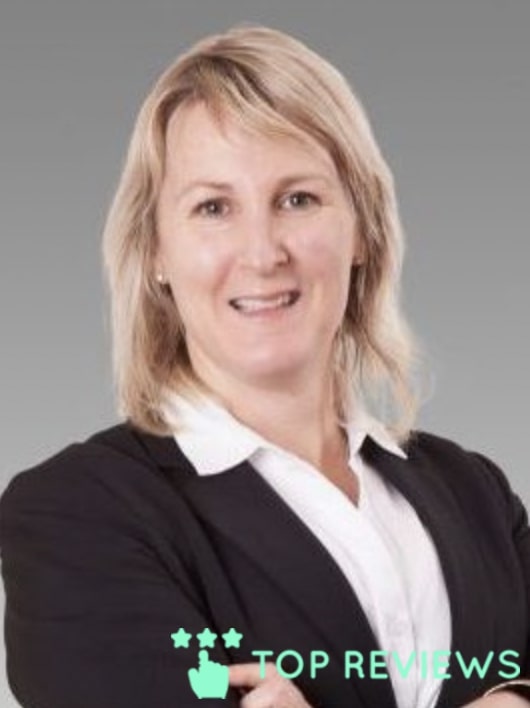 Expertise
Family Law, Education Law, and Resource Management Law
Website
https://beanlaw.co.nz/about-us/
Address
157 Anglesea Street, Hamilton Central, Hamilton 3204, New Zealand
Contact details
021 195 3752


[email protected]

Office hours
Monday – Friday: 9:00 AM – 5:00 PM
Shona Enersen is a staff solicitor in Bean Law with abundant experience.
She grew up in the Counties Manukau region amid a dairy-farming family. She worked as a teacher for a primary school for a time, in fact.
Along the way, she decided to study law at Waikato University where she obtained her Bachelor of Laws. Today, she provides legal counsel to clients in family, education, and resource management law.
She can typically be found working on family law cases. With her background in criminal law, she can also particularly assist you in cases of domestic violence, divorce, child custody, and relationship property.
Anyway, if the situation has gotten worse between you and your spouse, Shona can take control of the stressful situation, and represent you in the Family Court if need be!
Pros
Reputation as a calm and competent lawyer
Litigation specialist
Wide range of expertise in the family law arena
Cons
Only works part-time in the law firm
6) Amanda Taylor: Taylor Law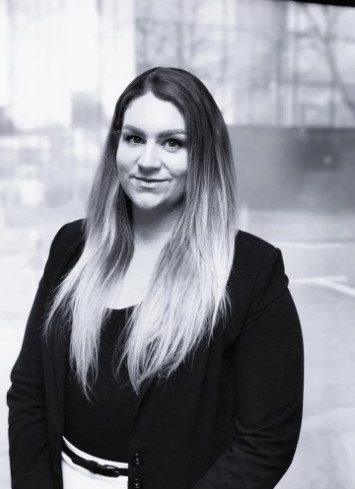 | | |
| --- | --- |
| EXPERTISE | Family Law: Care of Children Act, Family Violenct Act, Oranga Tamariki Act, Births, Deaths, Marriages |
| WEBSITE | https://taylorlaw.nz/ |
| ADDRESS | Level 2, 109 Anglesea Street Central City |
| CONTACT DETAILS | 021 0222 4356 | [email protected] |
| OFFICE HOURS | Monday – Friday, 9:00 AM to 4:30 PM |
Amanda Taylor an experienced barrister and solicitor, specialising in family law, specifically Care of Children and Family Violence matters. She is a Legal Aid provider who can assist you in making an application for it if desired.
Those who are struggling with family matters and legal assistance can contact
Taylor Law. In return, Amanda can give knowledgeable advise of your possible options and give assistance in any way that she can. Rest assured that all conversations are confidential.
The aim for Taylor Law as a family lawyer is to provide clear and easy-to-understand legal advice, to help clients navigate their way through the legal system with confidence, and finally, to achieve the best outcome from the situation at hand.
Pros
Legal aid provider
Specializes in family law
Provides easy-to-understand legal advice
Cons
One woman lawyer
Overdue payments may have interests
FAQS about the Top Family Lawyers in Hamilton
---
And that concludes our list of the best family lawyers in Hamiton! You can give these lawyers a call and see if one of them can take your case expertly.
Any questions or thoughts about our picks? If you have one, let us know by dropping us a line, and we'll get right back to you.
And if you're looking for other services in Hamilton, check out our other Hamilton lists! For instance, you can check out our list of the best flower delivery services in Hamilton.