The 6 Best Family Lawyers in Wellington
When spouses have had enough of each other, it's hard to reach a solution when it comes to their property and separation. To help those of you in that situation, we've rounded up the best family lawyers in Wellington who can help settle the matter.
These are the best Wellington family lawyers we could find this year. They all have excellent win and negotiation records, good rates, and great customer reviews.
1)  Wellington Family Law Chambers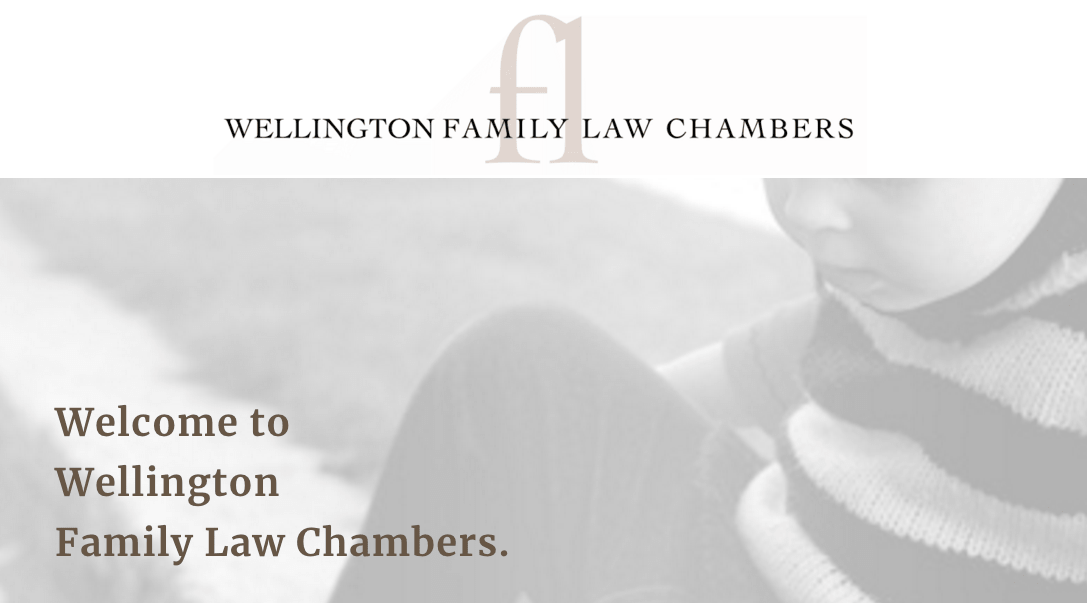 | | |
| --- | --- |
| Services | Separation, Divorce, Child Care, Guardianship, Adoption, Domestic Violence and Relationship Property |
| Address | 7th floor Petherick Towers, 38-42 Waring Taylor Street, Wellington 6011, New Zealand |
| Contact no | (04) 499 6293 |
| Website | https://www.wnfamilylaw.co.nz/ |
You're one step closer to taking control of the situation with Wellington Family Law Chambers. The team has a collective experience of over 80 years in family law.
The last thing you want is for the strife to be taken to court with lots of requirements and endless stress. Take advantage of their negotiating ability to resolve the matter at hand.
Other than that, they will help you deal with violence, child care (or custody), divorce, arguments, and so on. This company has four of the best family lawyers in Wellington.
Highlights
80 years of experience
Competent lawyers
Can negotiate for you
2)  Rainey Collins Lawyers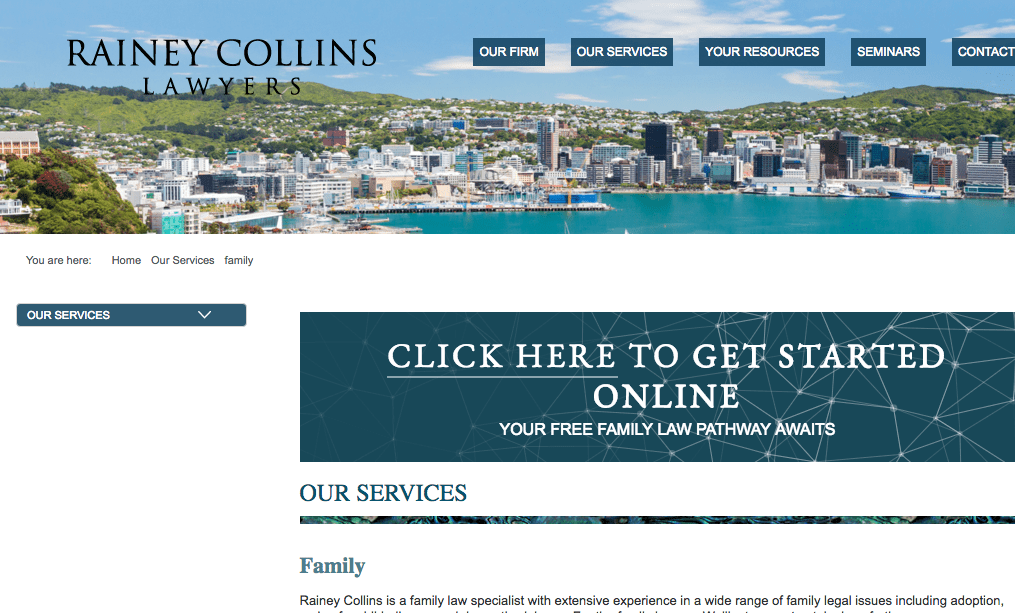 | | |
| --- | --- |
| Services | Relationship Property, Separation, Estates, Adoption, Child Care, Divorce, and Domestic Violence |
| Address | Level 19, 113-119 The Terrace, Wellington, New Zealand |
| Contact no | (04) 473 6850 | 0800 733 424 |
| Website | https://www.raineycollins.co.nz/our-services/family/ |
Do you know your rights when your name is unfairly left out in your family estate? Rainey Collins Lawyers can assist you. They have been offering a full spectrum of legal services for a century.
Their lawyers let you see the whole picture for a well-informed decision. This goes for care or contact with the child, protecting your property, and getting your portion from an estate.
Also, they are highly adept and friendly to deal with. They can also go through proceedings for you — another of the best family lawyers in Wellington.
Highlights
Down-to-earth and adept lawyers
A whopping century of experience
Handles all aspects of family law
3)  Reids Family Law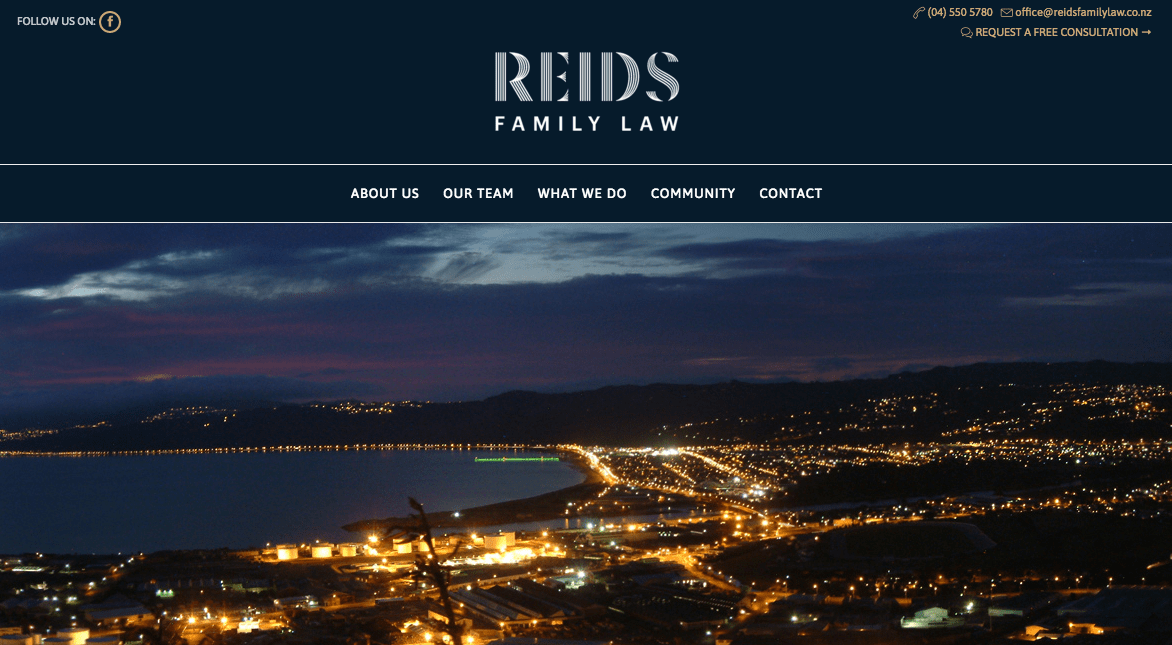 | | |
| --- | --- |
| Services | Child Support, Adoption, Guardianship, Divorce, Contracting Out, Violence, Child or Youth Court Representation |
| Address | 61 Bloomfield Terrace, Lower Hutt 5010, New Zealand |
| Contact no | (04) 550 5780 |
| Website | http://reidsfamilylaw.co.nz/ |
If you are worried about your child in the ensuing separation with your partner, Reids Family Law has got your six. They offer comprehensive services that include looking after your child.
Issues such as where will the kid live, attend school, and adoption matters are considered. The law firm also looks into Oranga Tamariki (organisation that protects and helps children) matters.
You are entitled to a 20-minute free call to discuss your family law needs with them. With them kids have the power — and so do you!
Highlights
Specialises in child protection
Highly skilled lawyers
20-minute free consultation
Customer Reviews
Reids Family Law also delivers an amazing client service. Christina Yee said from Google Review:
"Reids Family Law were absolutely fantastic. Paul Reid represented me in a separation agreement and I needed to have it completed by a certain date. He and Fran Busby worked tirelessly on it prioritising my agreement and followed up with the other party's lawyer. He kept me updated at all stages and gave me sound legal advice. A great team! I have no hesitation in recommending them."
4)  McWilliam Rennie Lawyers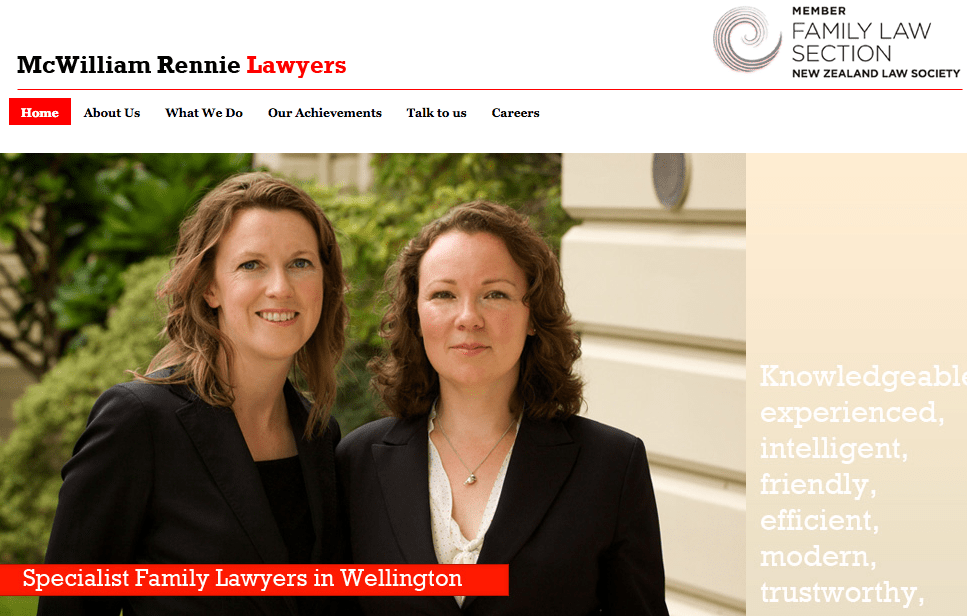 | | |
| --- | --- |
| Services | Separation, Child Care, Domestic Violence, Child Support, Divorce, Adoption, Oranga Tamariki, and Estate |
| Address | 117 Lambton Quay, Wellington 6011, New Zealand |
| Contact no | +64 4 924 2460 |
| Website | https://www.mcwilliamrennie.co.nz/ |
Family law concerns involve processes and applications that often go over your head. But McWilliam Rennie Lawyers will exceed your expectations through giving you advice or representing you in court.
Their smart, talented, and considerate lawyers will try to negotiate or compromise with the other party. When that fails, they will defend you in court with a broad range of family services.
They are highly experienced, know exactly what to do whether the subject of the dispute is relationship property, separation, child care, or custody. As such, they have some of the best family lawyers in Wellington.
Highlights
Exceptional lawyers
Array of services
Represents you in court
5)  Bell & Co.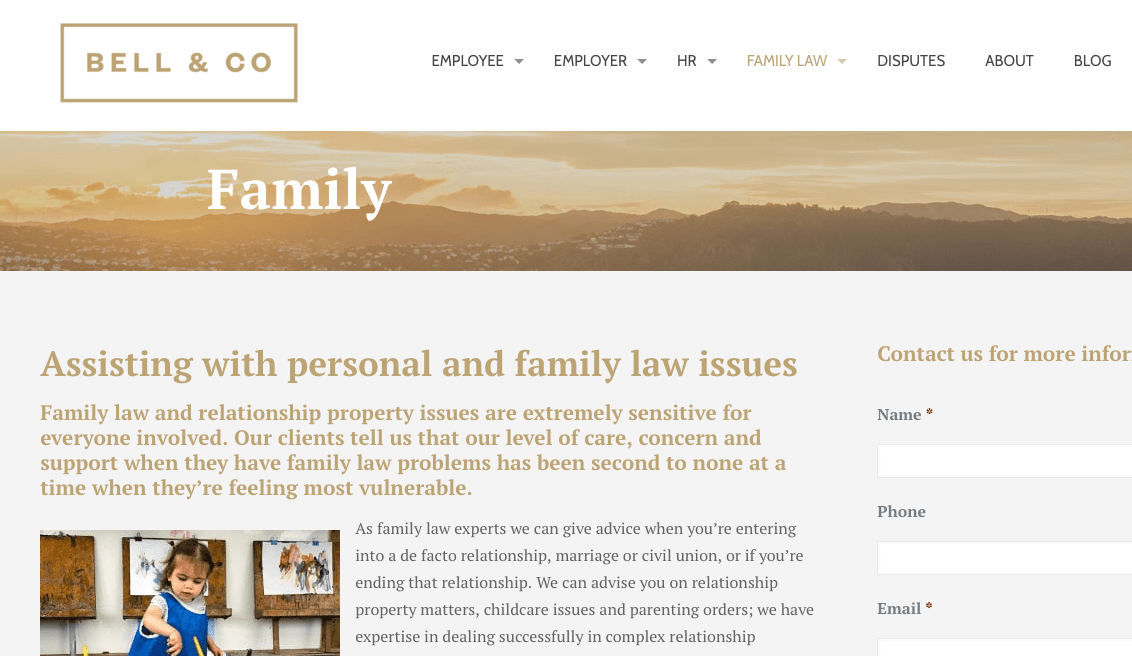 | | |
| --- | --- |
| Services | Domestic Violence, Estate, Trust, Negotiation, and Representation |
| Address | 149 Vivian Street, Te Aro, Wellington 6011, New Zealand |
| Contact no | (04) 499 4014 |
| Website | https://bellandco.co/services/family-law/ |
Going through a painful time? Bell & Co lawyers completely understand you, which is why they focus primarily on listening to you and giving encouragement.
As all great lawyers do, they strive to negotiate in order to resolve the issue and avoid court. They even offer a private meeting where both parties can iron out their differences if possible.
Otherwise, the proceeding has to take place and lawyers here will represent you with skill and expertise. Their forte is in relationship property matters that involve estate, trust, and separation.
Highlights
Caring and intelligent lawyers
Specialises in relationship property
Reasonable prices
Customer Reviews
Bell & Co holds a 4.9 score out of 5 on Google Reviews. Managemyproperty commented:
"Andy Bell certainly shows a depth of legal knowledge that's an asset to have on your side in any courtroom battle. He also brings big law firm experience to the table at a far more competitive price. I highly recommend Andy as a lawyer."
6)  Nathan Family Law

Services
Legal Services, Conveyancing, Property Agreements, Legal Aid, Wills, Community Support
Address
Insurance House
51 Dudley Street, Lower Hutt
Contact no
04 595 1250
[email protected]
Website
https://www.nathanlaw.nz/
Nathan Family Law is a firm that has more than ten years of experience. They are capable of working on various legal issues involving families.
They can handle any aspect of family law, from documents to court representation. With them at your side, you can rest assured that your case will be settled in a satisfying manner.
Highlights
Over 10 years of experience
Various areas of specialisation
And those were the best family lawyers in Wellington! A family issue takes a lot of consideration and planning, but these lawyers will guide you toward making the right and very best decision.
Is everything crystal clear on our topic? If you have any questions, kindly send us a message and we will get back to you as soon as we can.
Anyway, we have a good idea to clear your mind about what transpired. You can read about the best coworking spaces in Wellington for some change of scenery.