The 5 Best Fencing Wellington Contractors
Fencing not only gives you more privacy but also adds to the style and completeness of your home. If you plan on building some fencing, read on, as we've rounded up the best fencing Wellington contractors right here!
We picked the ones who provide high-quality fences and have the experience and skill to install them. Also, we chose those who have decent prices, plus a prompt and friendly team.
Aside from that, we took into account what customers thought of them. These let us know that we had been right for our selections for this list.
Now let's get you started on fencing around your home or office. Anyway, here are the best fencing Wellington contractors!
1)  DFR Wellington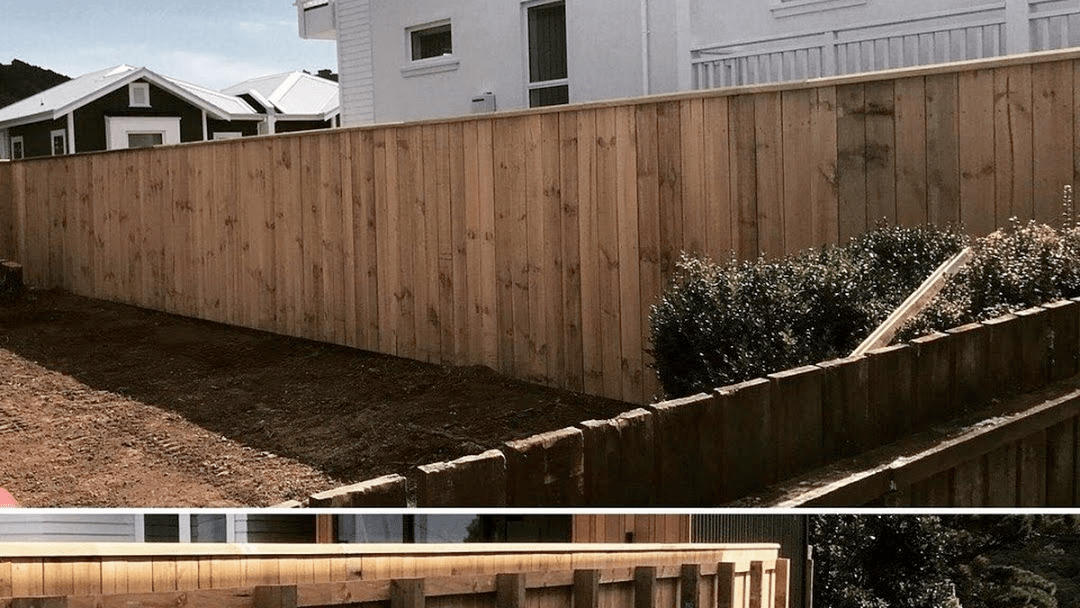 BEST FOR
High Quality and Affordable Fencing
SERVICES
Concreting

Decking

Fencing

Block work

Retaining

Drain laying

Grassing

WEBSITE
https://deck-fence-retain-wellington-dfr.business.site/
ADDRESS
Wellington, New Zealand
CONTACT DETAILS
+64 274 433 136
OPERATING HOURS
Open 24 hours
DFR stands for Deck Fence Retain, which gives you an idea of what they generally do. They are a one-stop shop for home improvement services throughout the Wellington Region.
They bring high-quality workmanship at an affordable price! Their services include fencing, decking, retaining walls, grassing, concreting, drainlaying and block work.
As their tagline says, they're all about 'shaping up your outdoors'. Their team members are friendly and reliable, and they listen to what you need and provide a great solution.
Their durable and stylish fencing will enhance the value of your home while defining your boundary and keeping you safe and secure.
Highlights
High quality workmanship
Durable and stylish fencing
Offers a range of home improvement options
Friendly and reliable team
Affordable price
Customer Reviews
Wild Peaks, one client, commented on Google Business:
"Great professional company with outstanding workmanship. Highly recommend!"
2)  Warner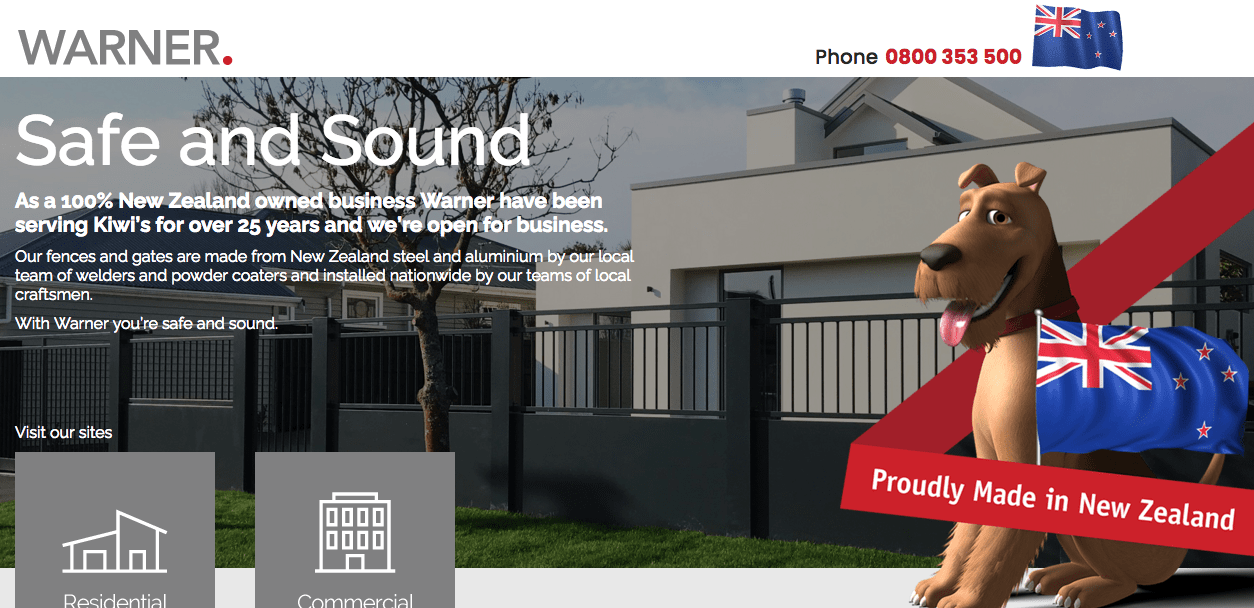 | | |
| --- | --- |
| BEST FOR | Secured, Innovative and Well-Designed Fencing |
| SERVICES | Fences | Pathway & Driveway Gates Auto-Gate Openers |
| WEBSITE | https://www.warnerfences.co.nz/ |
| ADDRESS | Wellington, New Zealand |
| CONTACT DETAILS | +64 4-569 6612 |
| OPERATING HOURS | Monday to Friday: 8am – 5pm |
Fence your living space with innovative, sleek fences from Warner! They strive to make you feel safe and protected through their top-of-the-line products.
Their products are proudly NZ-designed and manufactured by local artisans and tradespeople. These things come guaranteed in quality and are built to last!
They offer a great array of fences, gates, balustrades for residential or commercial applications. Fences can be solid panel, aluminium, steel, metal, louvre, or glass.
The team here will help you find the right fencing in terms of design and colour blend. You can trust them as they've been doing this for more than 25 years.
Therefore, they are among the best fencing Wellington contractors that can help you!
Highlights
Fences are proudly NZ-made
Well-versed tradesmen
Sleek, innovative and long-lasting products
More than 25 years of service
Great array of fence options
Customer Reviews
Raewyn Jackson, who is the principal of Pukenui School, commented on the website:
"The fencing has aesthetically enhanced the look of our school. [..] The contractors were very considerate of the needs of our school and they also checked in with me about any changes, both major and minor, in regards to the project."
3)  Centurion Steel Fencing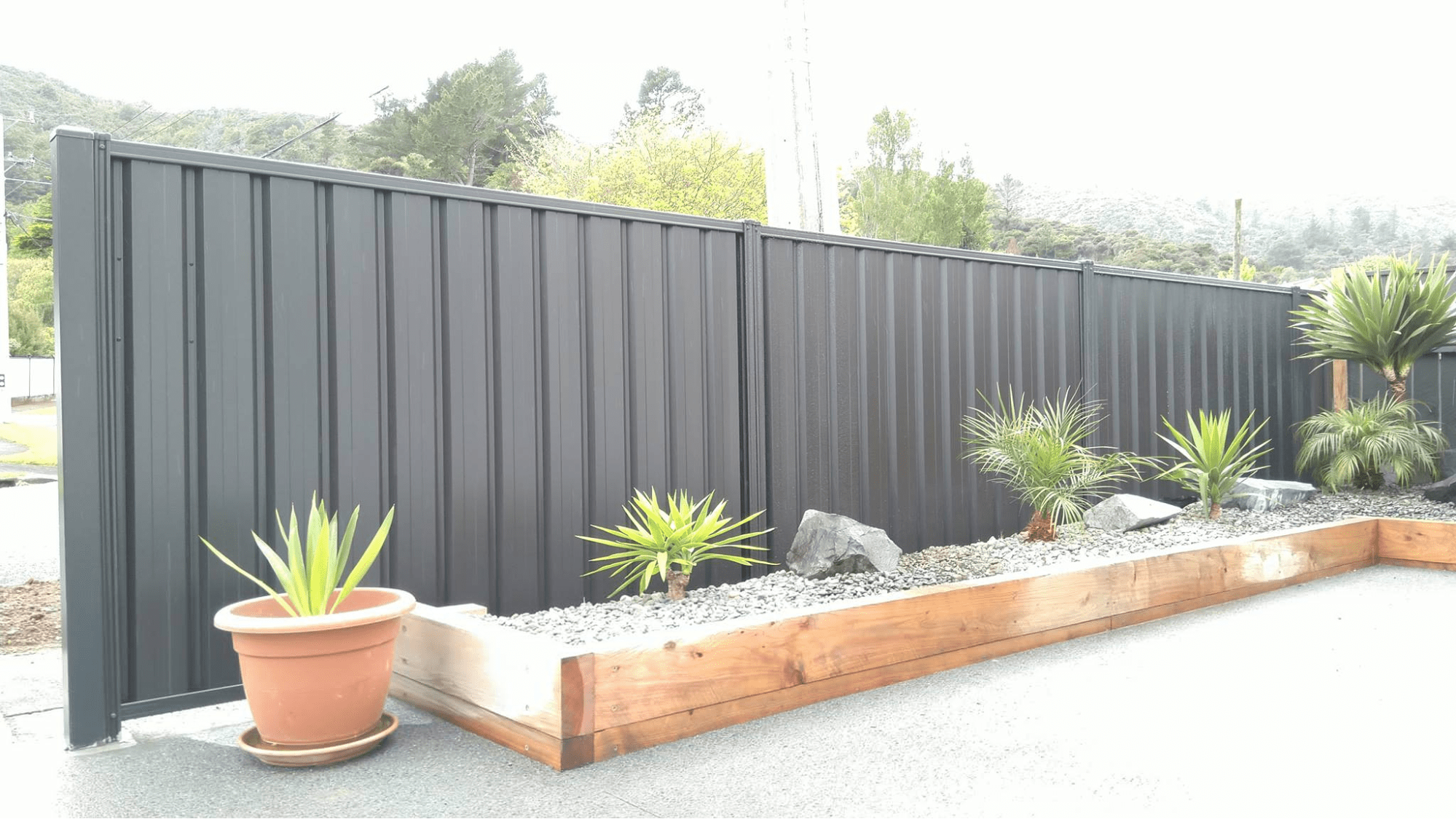 Looking for simple, durable and contemporary fencing? Well, you might just like ColorSteel Fencing. For this, you can talk to the team at Centurion Steel Fencing!
They handle the supply and installation of ColorSteel fences and gates. These can be made to measure in order to fit perfectly around your house, backyard or garden.
By the way, they cover the Wellington, Porirua, Hutt Valley, Kapiti Coast as well as Wairarapa regions. Their dedicated and hardworking team will ensure that you've been satisfied by their service.
Also, you can get a free comprehensive quote from them to know the exact cost of the service. However, you'll have to send them a copy of your site plan for it to be accurate.
Highlights
Stylish and durable fence
Perfect for your house, backyard or garden
Dedicated and hardworking team
Free comprehensive quote
4)  McMillan Fences & Gates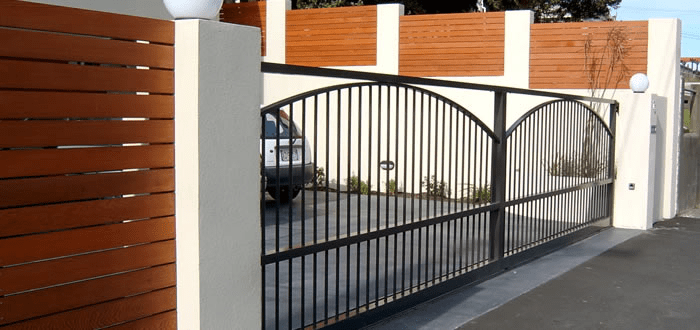 BEST FOR
Customised Fences & Gates
SERVICES
Gates & Fences

Gate Automation

Balustrades

Lace Panels & Friezes

Van Storage Systems

WEBSITE
https://www.mcmillanfencesandgates.co.nz/
ADDRESS
35 Fitzherbert Street, Petone, New Zealand
CONTACT DETAILS
+64 4-939 4283
OPERATING HOURS
Monday to Friday: 8am – 4.30pm

Saturday: 8.30am – 12pm
At McMillan Fences & Gates, you can have an elegant and high-quality fence to complement your home. They will provide you with plenty of options to choose from.
They have been making homes safer and more attractive since 1992. They offer gates, fences, balustrades, lace panels and friezes, and even van storage fit-outs.
Their products are welded and manufactured in their own factory. This lets them customise your fences and/or gates to meet your budgetary or design requirements.
McMillan Fences & Gates is one of the best fencing Wellington contractors. And areas they cover span Wellington, Hutt Valley and Kapiti Coast areas.
Highlights
Elegant and high-quality fencing
Customised fences or gates to your liking
Wide range of options
Formed in 1992
Highly skilled servicemen
5)  Taylor Fencing Ltd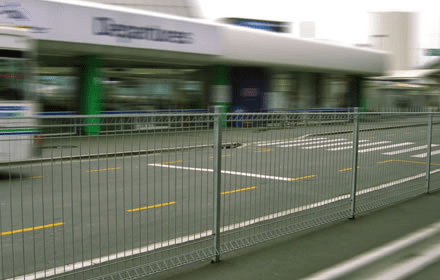 BEST FOR
Broad Range of Fencing Options
SERVICES
Security Fences

Sports Fences

Childproof Fences

Internal Fences

WEBSITE
https://www.taylorfencing.co.nz/
ADDRESS
34 Naenae Road, Lower Hutt 5011, New Zealand
CONTACT DETAILS
027 442 4336
OPERATING HOURS
—
If you've lived in Wellington for some time, it's likely that you've seen the fences made by Taylor Fencing. They're a cut above the rest, even among the best fencing Wellington contractors.
Take for example Wellington Waterfront, Interislander Ferry Port, Mitre 10 MEGA in Petone, and Naenae branch Bunnings Warehouse… the list goes on for their works.
Anyway, they specialise in the supply and installation of different kinds of fences. From childproof fences to sports fences to industrial high-security fences — they offer it all.
And behind the excellent workmanship is a highly trained and certified team. They are Site Safe and Building Construction professionals, so you can definitely trust them for your fence's construction!
Highlights
Leading fencing contractor in Wellington
Highly trained and skilled team
Specialise in the supply and installation of fences
Site Safe and Building Construction professionals
Have done significant industrial & commercial projects in the city
Customer Reviews
Let's see the review of one client, Jonathan Braniff, on Google Business:
"Incredibly fast, efficient and cost effective. Not to mention an awesome team."
And that's all for the best fencing Wellington contractors! Depending on what you need, these expert teams will assist you in your fencing needs!
Do you agree with our list of fencing specialists? Share with us your thoughts or whether you have any questions and we'll get back to you as soon as we can.
Other than that, you can also check out our other design and construction lists. For instance, you can read about the best plasterers in Wellington to get a stunning interior or exterior finish!