Top 15 Best Financial Advisors in Auckland Compared
Losing track of your finances or need some game-changing business advice? If you are, you should consult with the best financial advisors in Auckland to get the best financial advice for any situation.
In this article, we picked out the best authorised financial advisors in Auckland that you can trust your finances with. We also considered those who have excellent client reviews and can give you full support and guidance during the entire process.
If you're ready, here's our list of the best financial advisors in Auckland.
The Best Financial Advisors in Auckland Reviewed
1)  Daniel Carney – Goodlife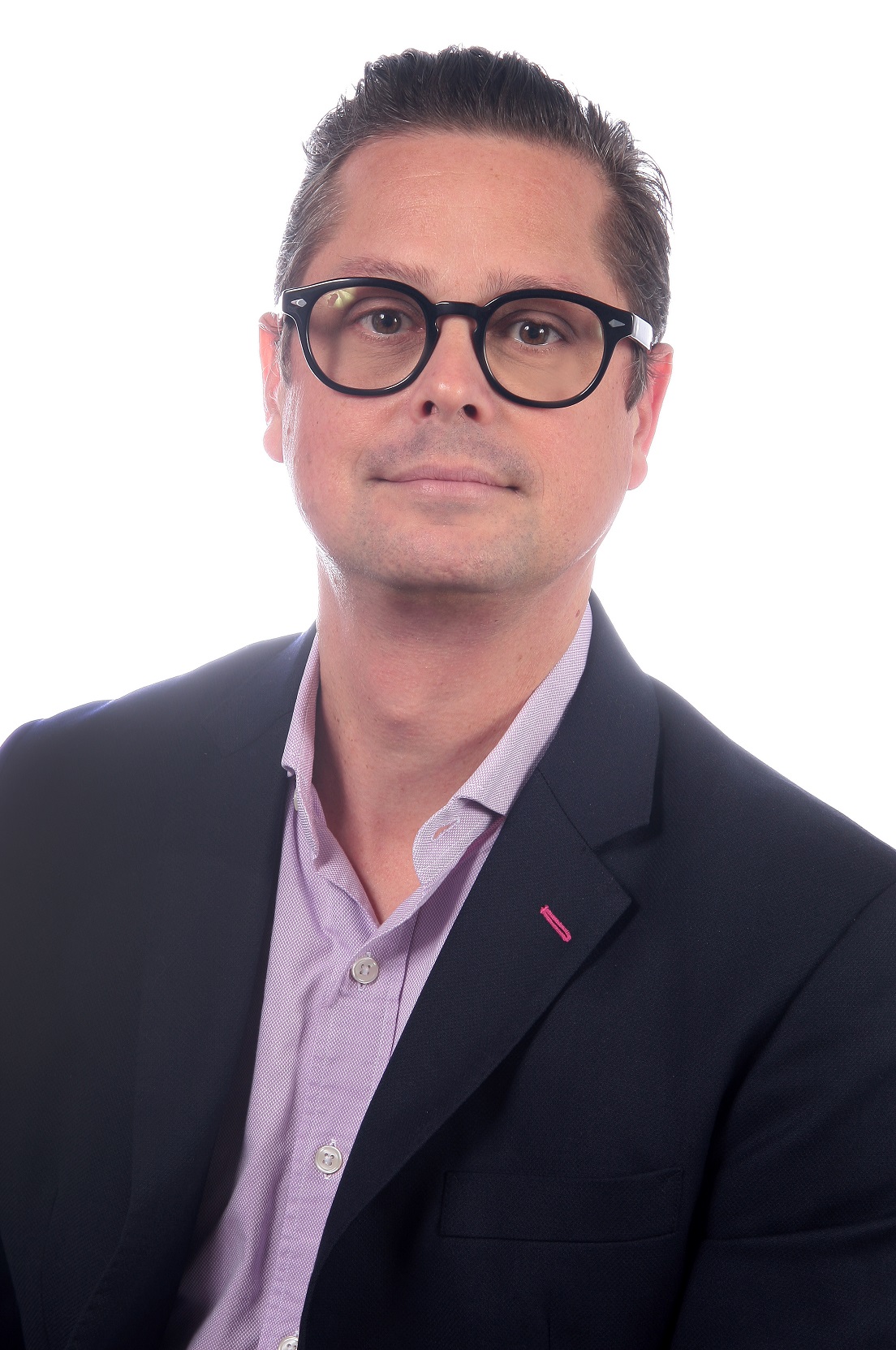 BEST FOR
Retirement finance planning
SERVICES
Financial and Retirement Planning

Residential Property Investment

Mortgage Advice & Structures

Kiwisaver

UK Pension Transfer & Aus Super Transfer

Managed Funds

WealthBuilder

Risk Management & Mitigation

WEBSITE
https://www.goodlifeadvice.co.nz/about/
ADDRESS
Solutions House, unit a3/59 Apollo Drive, Auckland 0632, New Zealand
CONTACT DETAILS
+64 9-580 1966
OPERATING HOURS
Monday – Friday: 8.30 AM – 5.00 PM
Are you planning to retire comfortably with enough savings and not worry about anything? Then you should ask Daniel Carney, one of the best financial advisors in Auckland, to help you.
What's great about him is that he specializes in retirement finance planning including mortgage structuring, Kiwisaver, UK pension transfers, and risk management and mitigation.
Lots of Kiwis retire with little to no savings, unable to enjoy their retirement and do the things they've always wanted to do. This is why most Kiwis actually need financial advice in NZ.
But as early as now, Daniel can offer contingency plans and innovative solutions for you to achieve a comfortable and enjoyable retirement.
Highlights
Specialises in retirement finance
Authorised financial advisor
Offers innovative solutions and products
Customer Reviews 
One client, Bronwyn, shared his positive experience on working with Daniel: 
"My wife and I have worked with Daniel on a managed fund and more recently two investment property purchases and his service has been nothing short of exceptional. Daniel's support and advice come from a place of personal experience and nothing is ever too much trouble. The patience he has shown us while we went through several questions and moments of cold feet really helped us and we are delighted with what will be the start of a large portfolio with the help of Goodlife Advice. Aside from these investments, he's always happy to talk and share his thoughts around commodities, cryptocurrency and other ways for you to increase your wealth. We now consider Daniel a dear friend, and strongly recommend him and his team for their integrity, knowledge and guidance."
2) The Private Office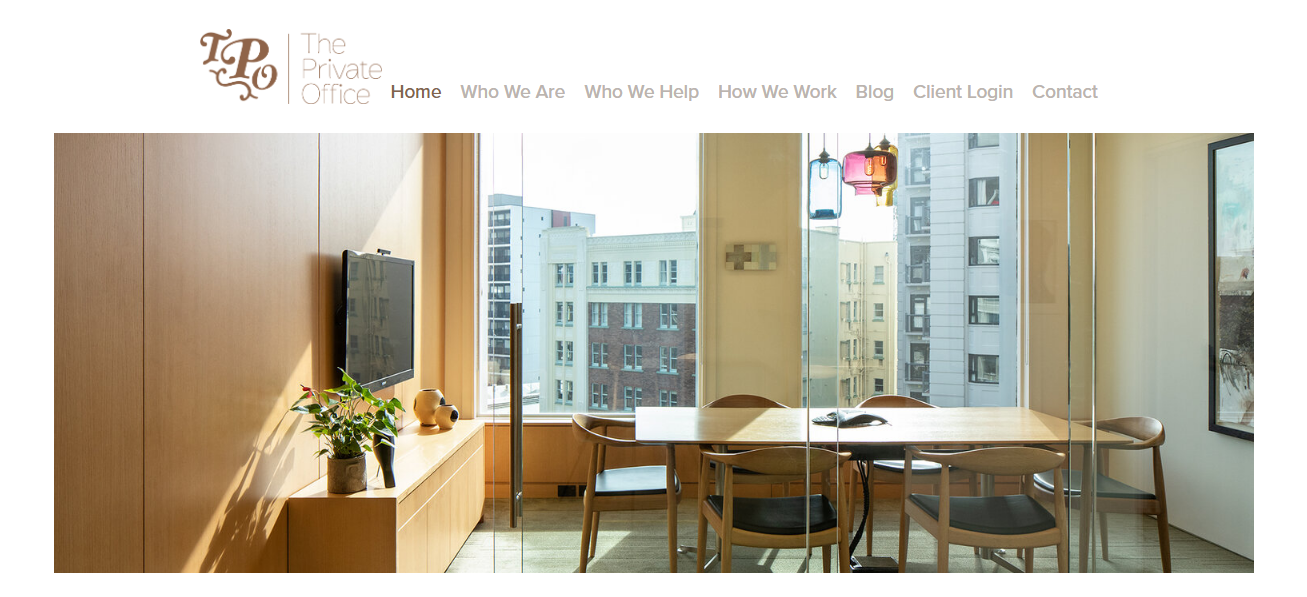 Through its goals based financial planning, The Private Office provides financial advice in NZ to help clients achieve their financial goals and independence. This is backed by an evidence based and socially responsible investment approach and ongoing relationship management to ensure clients stay on track to achieve their goals.
They operate 24/7 so that's also an important factor to consider when choosing the best financial advisor in Auckland.
Highlights
Goals based financial planning
Socially Responsible Investments
Evidence-based investment approach
Broad diversification and low cost investments
Ongoing relationship management
3)  Darcy Ungaro – Ungaro & Co.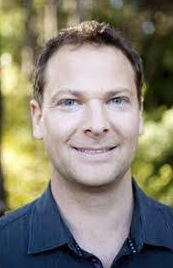 BEST FOR
Customer-tailored financial plans
SERVICES
Mortgages

Kiwisaver

Insurance

Financial Strategy

WEBSITE
https://ungaro.co.nz/about/
ADDRESS
28 College Hill, 1011 Ponsonby, Auckland, New Zealand
CONTACT DETAILS
09 360 2179
OPERATING HOURS
Monday – Thursday: 10.00 AM – 7.30 PM

Friday: 10.00 AM – 5.00 PM
Darcy Ungaro stands out from rival financial advisors in Auckland by listening openly and honestly to clients and dishing out sensible finance solutions for them.
He doesn't let technology interfere with establishing a genuine relationship between him and his client. He adopts a customer-centric approach so that his clients will receive financial solutions that are individually-tailored to their needs.
He offers financial advice for mortgages, Kiwisaver retirement savings, financial strategies, and insurance. He also provides financial guidance to the listeners of his acclaimed investment podcast "The NZ Everyday Investor".
He's not afraid to break out of the norm and adjust to the trends and market changes. Darcy is a reliable, informed and helpful financial advisor, with numerous positive client experiences that can attest to his skills. 
If you need investment advice in Auckland on top of money management, Darcy Ungaro is one of the best financial advisors you can contact.
Highlights 
Knowledgeable and experienced advisor
Customer-centric advice model
Generous in helping his clients
Customer Reviews 
Hannah and Logan shared this testimonial on Ungaro & Company's webpage:
"We are so thankful we took Darcy's advice around Income Protection insurance when sorting out our insurances post purchasing a property. Logan became very unwell quite suddenly and was unable to work for just over a year. Not something you ever imagine will happen to you, let alone in your 30's. We were fortunate to be able to stay in our home and focus on Logan getting better, instead of how we were going to meet our mortgage re-payments or having to consider selling. Thanks Darcy, you really did save us from what could have been an even more stressful situation."
4)  Rod Mudgway – Brackenridge Financial Solutions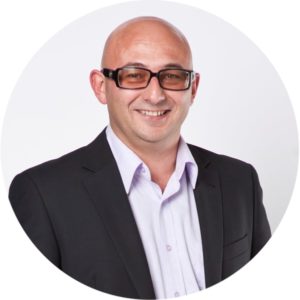 BEST FOR
Risk and wealth assessment and management
SERVICES
Risk Management

Cash Management

Debt Reduction

Investment Planning

Estate Planning

WEBSITE
https://www.brackenridge.biz/
ADDRESS
109 Jervois Road, Herne Bay, Auckland 1011, New Zealand
CONTACT DETAILS
09 360 7138

0800 088 116

OPERATING HOURS
Monday – Friday: 9.00 AM – 6.00 PM
As one of the best financial advisors in Auckland, Rod Mudgway takes pride in delivering quality and personalised financial advice that meets your specific goals.
It doesn't matter if you're still young or already planning for your retirement. Rod focuses on getting right insurance and debt reduction and investment plans for you.
Aside from being a licensed financial advisor in Auckland, he also understands that it's important to treat clients with honesty and integrity. He upholds these values by keeping all your information and data strictly confidential.
What's more, Rod follows a 5-step methodology. This starts with profiling your needs and requirements and then creating a solid financial plan to achieve your goals.
Highlights
Personalised financial advice
Professional and accommodating
Keeps your information confidential
Conducts an organised 5-step process 
Customer Reviews 
One client, Stephanie H., shares this glowing review on Google: 
"Rod has been advising us for over 15 years! He is great to deal with, he is always looking out for our changing needs and recommends what is best for us, even if this is not going to be good for his own pockets! Nothing is too much trouble for him. He is knowledgeable about what he does and a pleasure to deal with. We completely trust Rod's advice. He is also excellent at following us up for reviews."
5)  Roger Sutherland – Private Wealth Advisers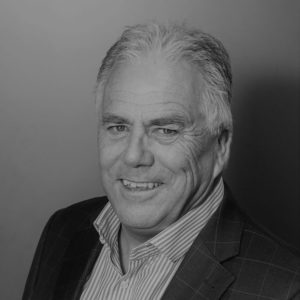 BEST FOR
High-networth individuals and family trusts
SERVICES
Financial Planning

Retirement Planning

Investment Planning

Tax Efficiency

Wealth Creation

Cash Flow Management

WEBSITE
https://www.privatewealthadvisers.co.nz/about/roger-sutherland-2/
ADDRESS
Level 1, Suite 1, 1 Faraday Street, Parnell, Auckland, New Zealand
CONTACT DETAILS
+64 (0)9 308 2974

+64 (0)21 411 924

OPERATING HOURS
—
Roger Sutherland is an authorised financial advisor and the director of Private Wealth Advisors. He has over 35 years of experience in the finance and trust industry.
With his services, you won't be limited to cliché, prescribed solutions that other financial advisors will provide. Instead, he will offer customised financial advice and action plans to build your wealth and/or maintain financial stability.
His areas of expertise include financial planning, retirement planning, investments, and wealth building. Also, he can fix any issues you may have with your cash flow.
Aside from that, he works in partnership with the leading accountants and lawyers in New Zealand. As a result, you'll get a top-notch and seamless service from him. 
If you need financial advice and a reliable investment adviser in Auckland, you should try to contact him soon.
Highlights
Gives invaluable financial advice
Over 35 years of experience
Personalised service
Works with leading professionals
6) National Capital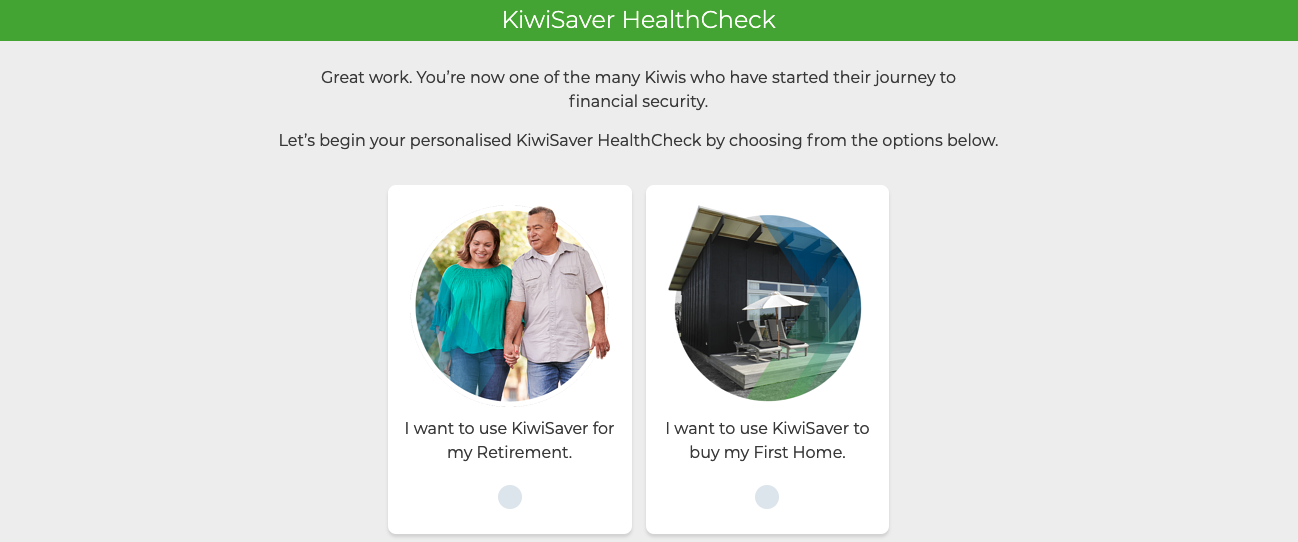 | | |
| --- | --- |
| BEST FOR | Free KiwiSaver Recommendations |
| SERVICES | Investment, Savings, KiwiSaver & Investment research |
| WEBSITE | https://nationalcapital.co.nz/ |
| ADDRESS | PO Box 2134, Shortland Street, Auckland 1010 |
| CONTACT DETAILS | |
| OPERATING HOURS | Open daily |
National Capital was founded in 2018 and now advises Kiwis on over $80 million of their KiwiSaver savings. They are based in Auckland, but serve clients all over New Zealand. They provide free personalised KiwiSaver advice, with the goal of empowering one million kiwis to become financially secure.
The team consists of professional financial advisers using the latest technology to give you personalised recommendations, at no cost to you. They do all the work in the backend so you don't have to, making them one of the best financial advisors in Auckland and the whole of NZ.
Highlights
Uses the latest technology
Offers personalized recommendation and advice
100% transparency
Expert adviser
7) kōura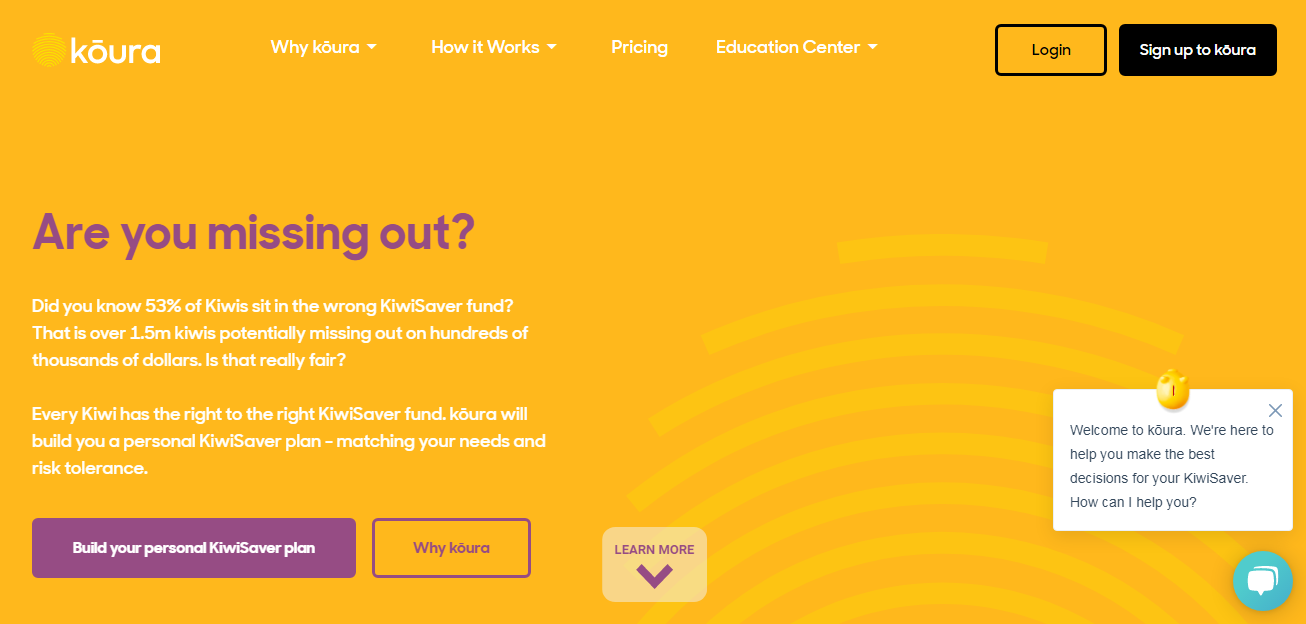 Investing is pretty risky, especially if you're diving into it without much experience. Fortunately, kōura can help you do the safest investments while maximising your returns.
They're one of the best investment advisers in Auckland for those who are into passive investing.
kōura is a company that focuses on passive investing, which involves investing only in the entire market. It's safer than investing on individual businesses, while profit is guaranteed since they only invest in reliable companies.
With kōura, your account can grow at the best pace, with as little risk as possible.
Highlights
Passive investor
Personalised financial plans
Chooses the most reliable companies to invest in
Lower fees
8) Custom Financial Solutions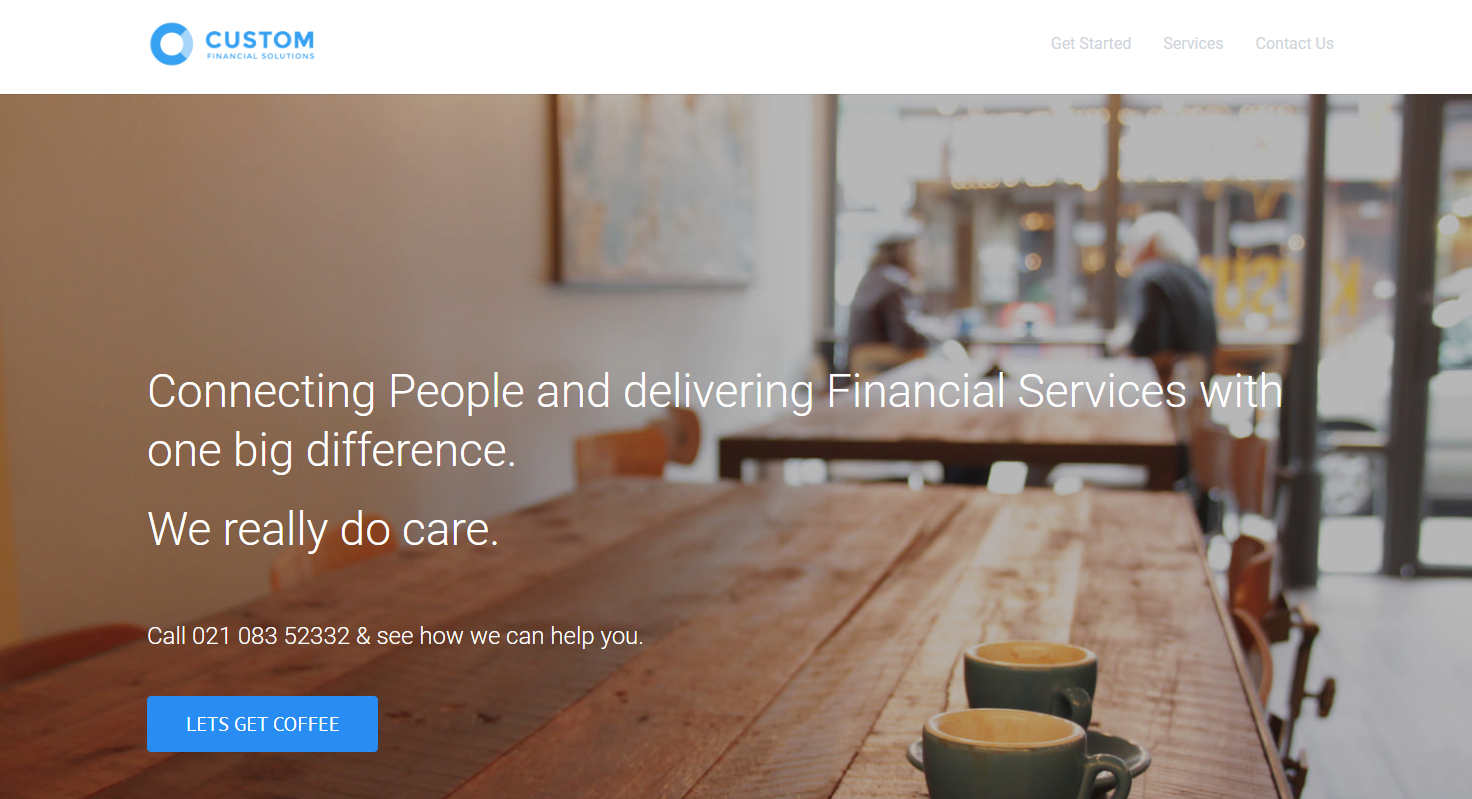 Custom Financial Solutions has worked in the Financial Services industry for ages, but they only had a single offering. Now, they solely work for their loyal clients.
The expert team of financial advisors in NZ speak the language of their customers, and knows how they can get the best outcome. With their experience in this field, Custom Financial Solutions genuinely believes they can provide a solution.
Their work is like magic and they love doing things the right way. They specialise in life insurance, income protection insurance, total and permanent disability insurance, trauma insurance, private medical insurance and others.
Highlights
Professional team members
Easy solutions
Personalised services
9) Sam Kodi – Sam Kodi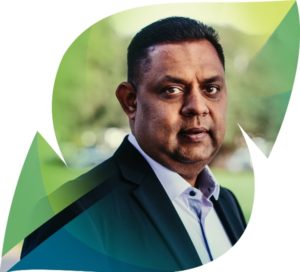 BEST FOR
Investment planning
SERVICES
Wealth Protection

Financial Growth

Business Protection

Business Growth

WEBSITE
https://samkodi.co.nz/
ADDRESS
315A Pakuranga Road, Pakuranga Heights, Auckland 2010, New Zealand
CONTACT DETAILS
+64 21 283 5065
OPERATING HOURS
24/7
Sam Kodi is an authorised financial advisor in Auckland specialising in financial planning and investment advice. His dedication in helping his clients achieve financial success makes him one of the best financial advisors in Auckland.
His passion for helping those in need stems from having experienced financial struggles in the past. Because of this, he aims to provide his client with proper and structured financial roadmaps to achieve their goals.
Sam and his partners will provide you with a complete financial solution for all your needs. Their team of professionals consists of accountants and real estate agents.
Highlights
Authorised financial advisor
Wide circle of partners
Understands the struggles of clients
Customer Reviews
Shohan W., one of Sam's many satisfied clients, left this positive review:
"With Sam an his super team, it is not all about the business. If you are looking to secure your financial future, then you will not regret giving Sam and his team a call and setting up an appointment."
10) Lisa Dudson – Acumen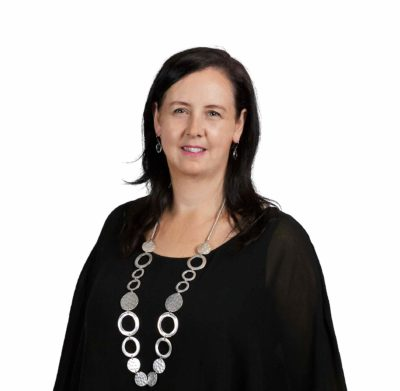 BEST FOR
Property Investment
SERVICES
Consultation, Property Investment
WEBSITE
https://acumen.co.nz
ADDRESS
Princes Wharf, Auckland
CONTACT DETAILS
09 921 0444
021 486 000
[email protected]
OPERATING HOURS
24/7
Lisa Dudson is one of the most well-known best financial advisors in Auckland with over 20 years of experience.  She is the author of numerous books and is regularly called upon by the media for her expertise.
Lisa provides a financial sounding board for her clients and specialises in helping you get strong financial foundations, determining the best strategy to achieve your goals and property investment.
Highlights
Property investment expert
Fee-based consultations
A successful investor herself with a diversified portfolio
Focuses on educating her clients and informed decision-making
11) Sara Hartigan – The Umbrella Company
The Umbrella Company is composed of expert mortgage and insurance advisors. Their goal is to help clients purchase their homes and prepare on the off-chance the worst happens.
Sara Hartigan is one of the primary financial advisors of the company. She has 10 years of experience in the industry, some of it from her personal experiences.
They work with major banks around the country to continue offering the best financial advising services to their clients. Their services are available New Zealand-wide.
Highlights
10 years of experience
Impressive track record
Works closely with major banks
Operates New Zealand wide
12) Saturn Advice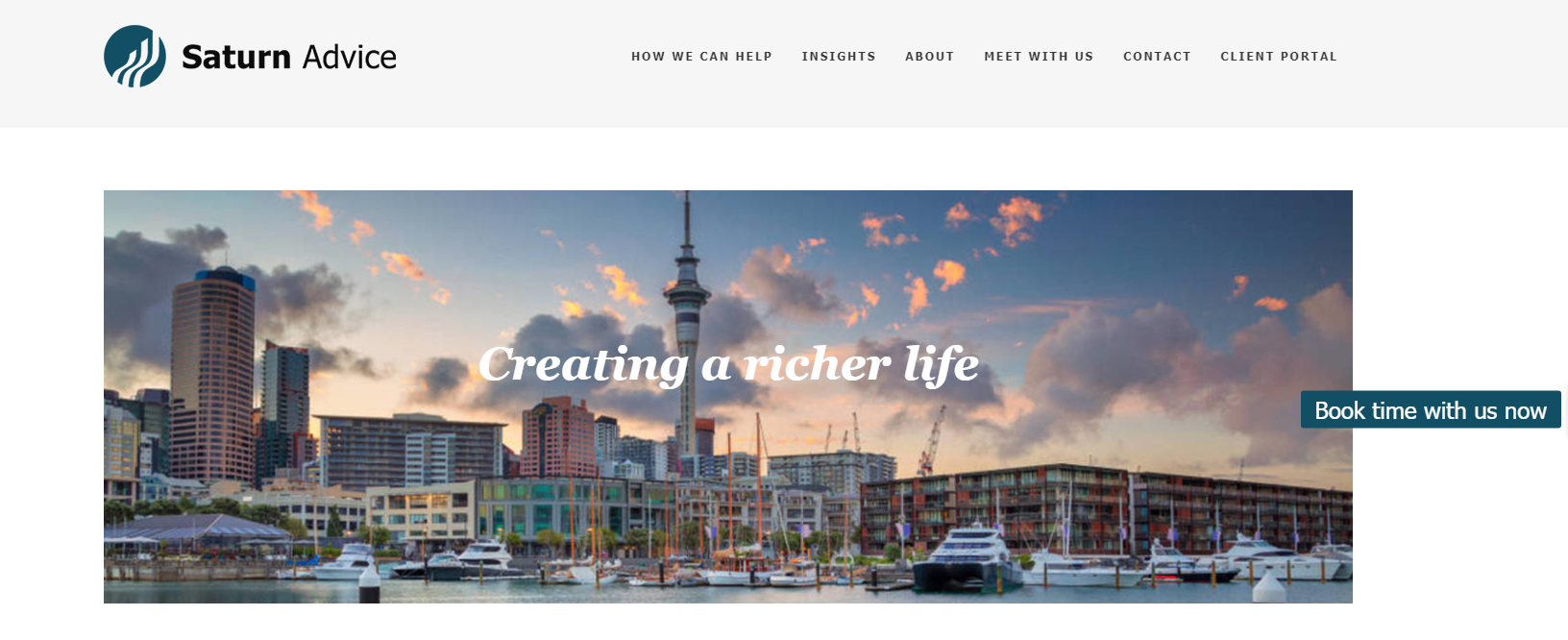 BEST FOR
Saturn's Portfolio Superannuation Scheme
SERVICES
Investment advice
Financial planning
WEBSITE
http://saturnadvice.co.nz/
ADDRESS

Units 4 & 5, Shed 24 (Opposite the Hilton Hotel, 143 Quay Street, Auckland 1010, New Zealand

CONTACT DETAILS
0800 757 858
[email protected]
OPERATING HOURS
Monday – Friday: 8:30am–5pm
Next on the list is Saturn Advice. It's considered to be one of the leading financial advisors not only in Auckland, but for the whole of New Zealand. They handle investments, equities, bonds, cash flows, and even help with managing the KiwiSaver funds.
Saturn's goal is to help people better their life through well-managed finances. They're known for their impartial advices and recommendations based on previous experiences and research.
The way Saturn charges fees depend on the extent of their services to their clients. Regular financial advices are at a flat rate of $250 per hour, while directly managing a client's investment range from 0.68% pa (+ GST) to 1.05% pa (+ GST).
If ever you're interested in acquiring their assistance for any financial situation you may be in, you can head on to their website and fill out the form. Inquiries are also welcomed should you have any additional questions regarding their work. The first consultation is free so that's another consideration for you when searching for the best financial advisor in Auckland.
Highlights
Helps achieve financial freedom
Flexible plans and advices
Expert advisors
13) Money Empire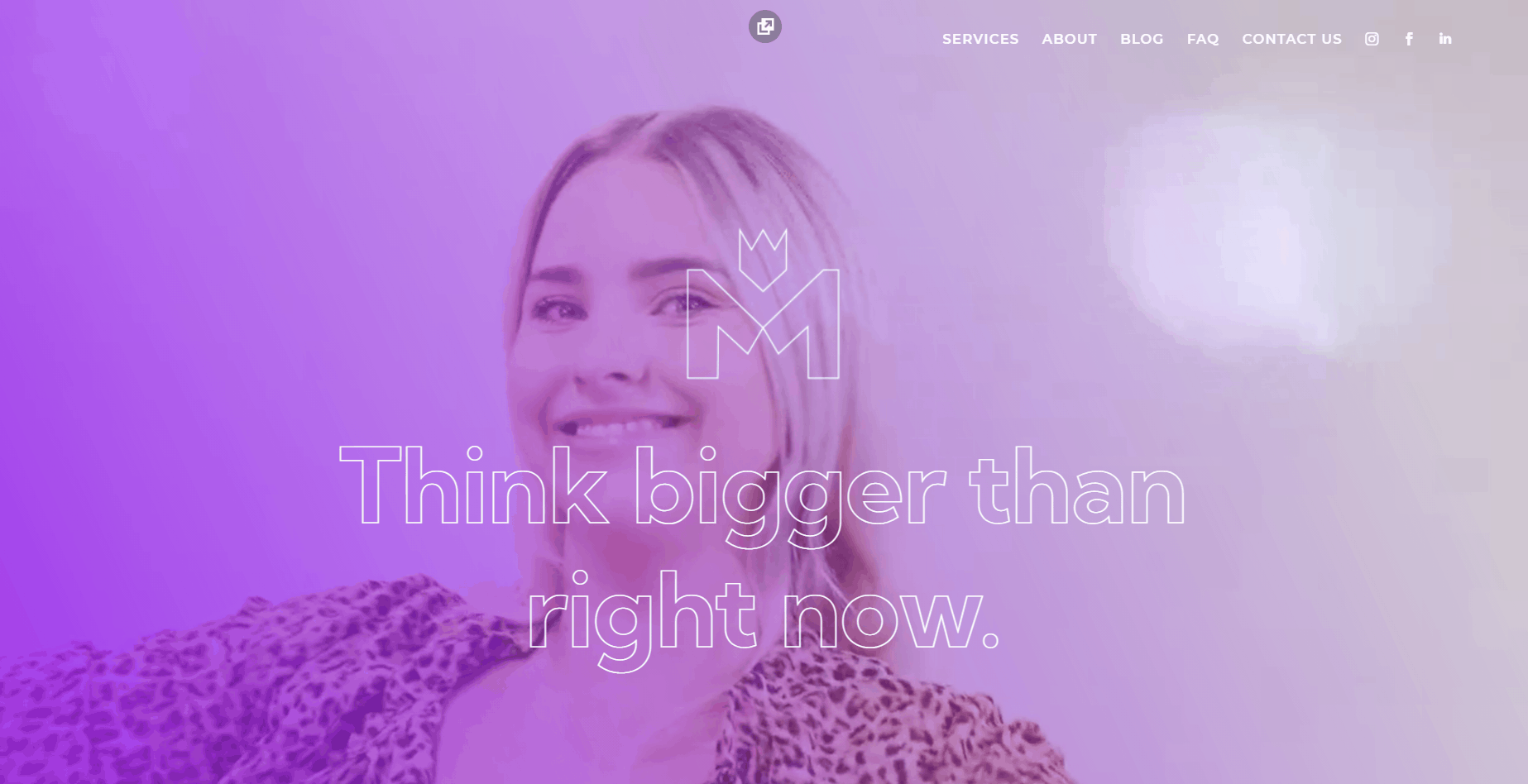 BEST FOR
Unbiased information
SERVICES
Home Loan Empire, Insurance Empire, Financial Framework, Property Empire
WEBSITE
https://moneyempire.co.nz
ADDRESS
QB Studio 11, Level 1/208 Ponsonby Road
CONTACT DETAILS
+64-9-361-0050
[email protected]
OPERATING HOURS
Mon-Fri: 8 am – 5 pm
Saturday & Sunday: Closed
Money Empire is a financial advisor that prioritises their clients instead of profits. With that in mind, they strive to provide financial advice that helps their clients in the long run.
Unlike other financial advisors in Auckland, their communication is transparent, straightforward, and easy to understand. That means there won't be any financial jargon to worry about, which gives clients a better idea of what their financial situation is.
Their team of financial advisors comprises of individuals who are not only qualified in their profession, but are also friendly and attentive to the clients they interact with. They'll provide an attainable goal for you to work for, as well as a comprehensive plan you should follow to reach it.
Finally, they do all this with the latest available technology, so that the entire process remains seamless and hassle-free. Given their customer-oriented, high quality services, it's not surprising that Money Empire is considered one of the best financial advisors in NZ.
Highlights
Approachable and jargon-free advice
Works for the long term
Achievable outcomes
Highly responsive
14) Dr. Rodger Spiller – Money Matters (NZ)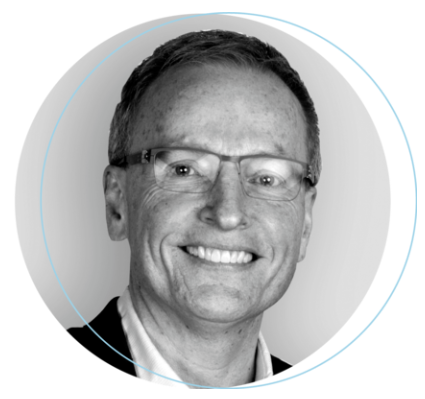 Next on our list is Dr. Rodger Spiller – the Founder, Managing Director and Financial Adviser of leading
ethical investment firm, Money Matters.
In the 1970s, inspired by New Zealand's first ethical investors, Rodger chose to focus his career on helping people make money and make a difference.
He became a pioneering leader in the field, and is considered the "real father of ethical investing in New Zealand" (NewstalkZB, Oct. 2021).
Rodger's experience in both ethical investing and the wider industry is world-class – making him a safe and trusted guide for his clients.
With a lifelong love of learning, Rodger completed his Bachelor of Commerce in 1983, a Master of Commerce (First Class Honours) in 1990, and a Ph.D. in ethical investment and ethical business in 1999.
Throughout his career, Rodger has held numerous influential leadership positions – including serving as a former Member of the Securities Commission (now the Financial Markets Authority) and bringing the Responsible Investment Association Australasia (RIAA) to New Zealand.
He also served as a Director of the RIAA for over ten years. Today, through Money Matters, Rodger brings his clients award-winning advice and trusted guidance – helping make New Zealand's money matter.
Highlights
Decades of experience in the industry
Pioneered ethical investment in New Zealand
Winner of the inaugural Financial Planner of the Year Award, 1999
Winner of the inaugural Best Ethical Financial Adviser Award, 2021
15) National Capital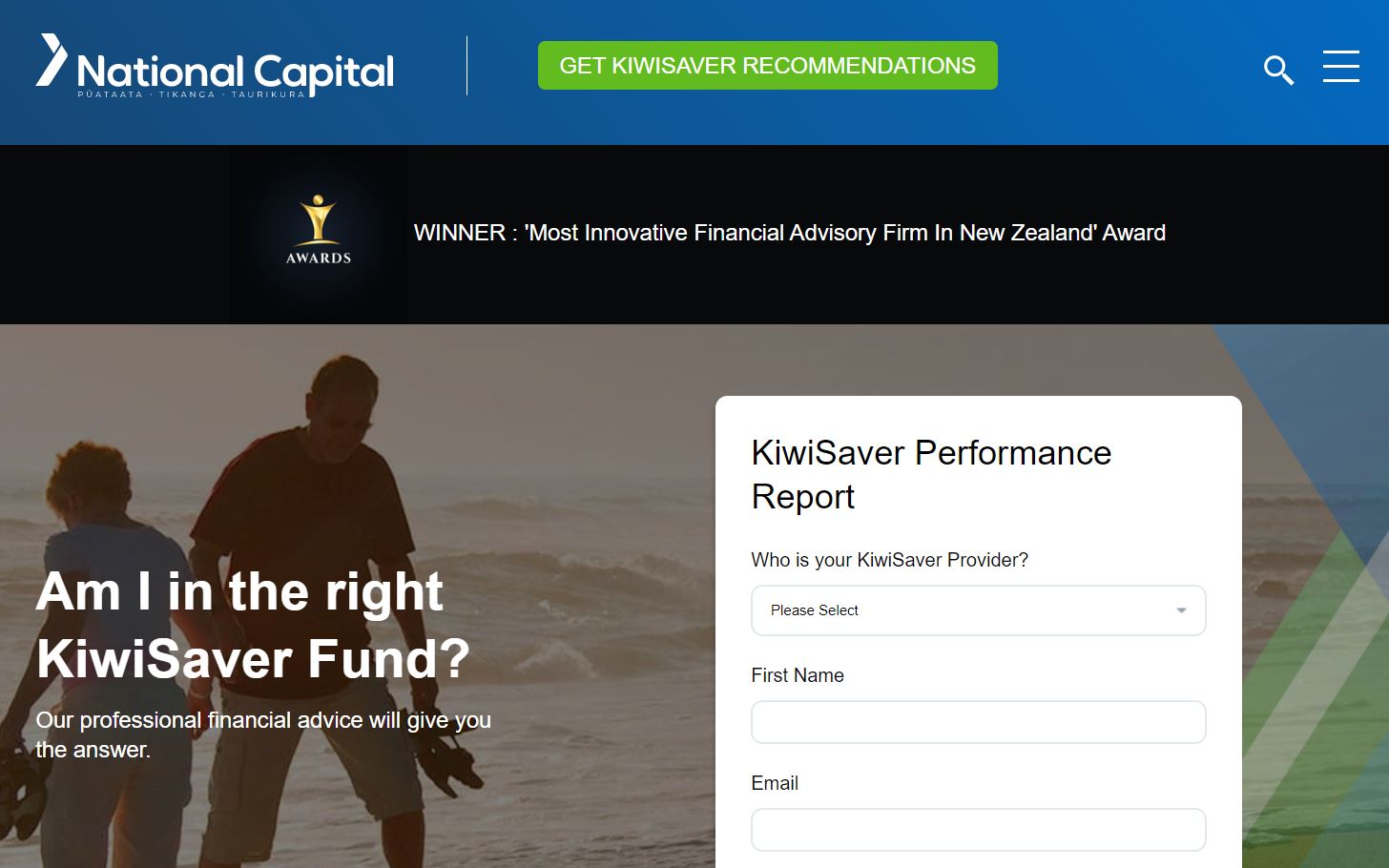 | | |
| --- | --- |
| SERVICES  | Kiwi Savers |
| WEBSITE | http://nationalcapital.co.nz |
| ADDRESS | Princes Wharf, Auckland CBD, Auckland 1010, New Zealand |
| CONTACT DETAILS | +64 9 283 0460 |
| OPERATING HOURS | Monday – Saturday, 9:00 AM – 5 PM |
National Capital is one of the greatest Financial Advisors in the country, specializing in KiwiSaver and investment research. They were established in 2018 and currently advise Kiwis on over $70 million in KiwiSaver accounts. 
They are situated in Auckland and service clients across New Zealand. They provide free KiwiSaver advice and hope to help one million Kiwis become financially secure.
Saturn Portfolio Management, its parent firm, has been in business since 1988 and presently advises customers on more than $400 million in assets.
They are supported by a fantastic team of support employees that assist them with client administration and KiwiSaver research. They're also extremely fortunate to have an advisory board of highly experienced and clever Kiwis who will aid them on their goal to help 1 million Kiwis become financially secure.
Highlights
Experienced financial advisors

Supported by a fantastic team of support employees

Provides free personalized KiwiSaver advice
And that's it for the best financial advisors in Auckland. These people will give you solid financial plans that will sustain you and your business in the long run.
So far, do you have any questions or comments about our featured AFAs? If you have any, let us know by sending us a message and we'll get back to you.
Aside from consulting with financial advisors, you may also want to check out the best accountants in Auckland to help you manage your business's finances more effectively.