The 7 Best Flower Delivery in Christchurch
Living in New Zealand gets you a lot of perks—surrounded by breathtaking scenery and flower shops. We move forward in time and sooner or later we realize that we've gone another year to an occasion. It's Christmas again, It's New Year, and then Mother's Day once more. So, it's best to have something to celebrate it, just to be in touch just how wonderful life is. And what better way to celebrate it than by buying flowers or personalizing it yourself. Now let's look into the 6 Best Options for Flower Delivery in Christchurch.
1. Ilam Florist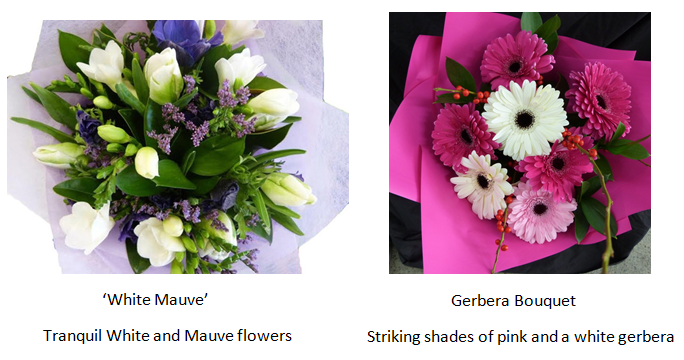 The flowers of Ilam Florist are picked fresh every day. This makes them stay fragrant, new, and lovely for the customers that order them. Plus, the customer service they offer is above expectations, say you're at a loss at what to buy, their knowledgeable team will guide you and offer suggestions to make it special for the recipient of the flowers.
Their main category are bouquets, posies, and flowers in vases. They also offer wedding, table, and corporate flowers. Your satisfaction with Ilam Florist is guaranteed!
Customer Review
Planning through a wedding event or a graduation party will benefit from the scintillating flowers of Ilam Florists. One buyer loved the corsage that she received for her high school ball. Another has been blown away by the florists having helped him to propose and more so, during his wedding ceremony.
"I want to say Jane is amazing…I love her so much…haven't seen her in year and the service was unreal…beautiful heavenly … shop …can you fo my wedding flowers." 
2. Bourbon Rose Florist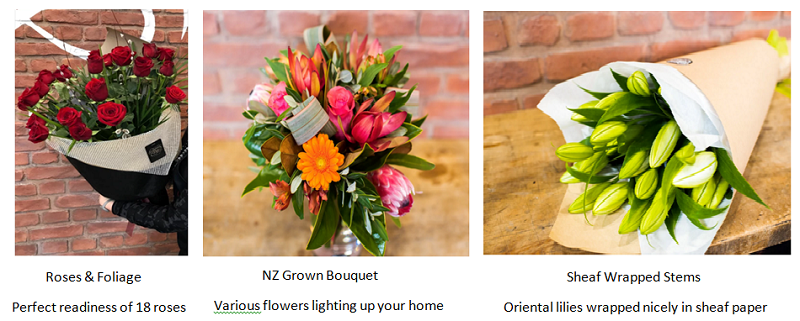 | | |
| --- | --- |
| Style | Rich pretty colored flowers with foliage |
| Price | NZD 65-95 |
| Instagram | @bourbon.rose |
| Contact | 03 348 4103 |
| Email | [email protected] |
When you feel your interior has something lacking, add some flowers. Besides removing stress, displaying the flowers just where you can see it in your living room speaks wonders. It'll replace those negative thoughts you have, and change it for the better.
There are nice and magnificent flowers in Bourbon Rose Florist, plus gift choices. They handle the flowers with the utmost care, handling, and designing. Although they have less selections than others, it still a good choice for any occasion.
Customer Review
The florist received many commendations on wedding flowers and arrangements. The design was followed down the line, service was early to accommodate the people, and most of all, the flowers looked amazing! This nice comment is from Stephanie Bianca Gomez,
"  We couldn't be more grateful for the amazing arrangements organised by Danielle and her team for our wedding in January. Flowers were on time as described and promised plus they were absolutely stunning "
3. Harakeke Florist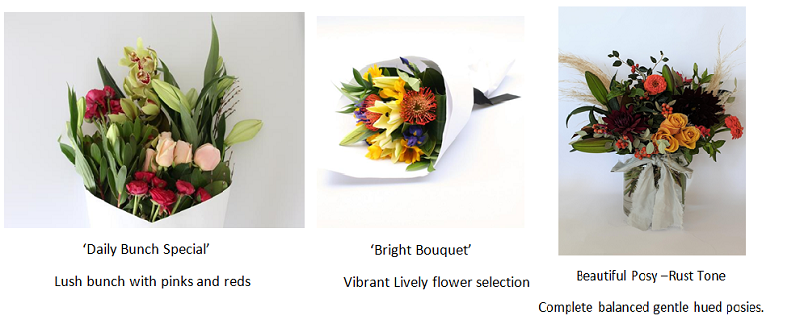 | | |
| --- | --- |
| Style | Rustic and amazingly made |
| Price | NZD 39-102 |
| Instagram | @harakekeflorist |
| Contact | 02 73356720 |
| Email | [email protected] |
Harakeke Florist has been around for 12 years, making them experienced to give the customers the perfect flowers they want. They have amazing styles in bouquets, flowers wrapped in paper, and posies. For instance, the beautiful Posy pictured above give the home a gentle and pleasant atmosphere thanks to its beauty and sweet fragrance.
Customer Review
People love the Harakeke florist. From near and far they deliver the flowers in mint condition. And the flowers are really beautiful. For a certain person, it's nice that the flowers comforted her in hard times. Anne Sorensen posted:
"Thank you Harekeke Florist for such wonderful service in very difficult times. Your beautiful floral delivery comforted someone dear to us, today. Thank you.❤"
4. Pepperberry Florist

| | |
| --- | --- |
| Style | Imaginative arrangement of flowers |
| Price | NZD 48-150 |
| Facebook | PepperberryFloristNZ |
| Contact | (03) 390 9377 |
| Email | [email protected] |
Pepperberry Florist arranges their flowers in a playful, whimsical way as though the flowers were having fun themselves. Their creativity of arrangement, size, and colors make them a super beautiful gift to your home, newlyweds, or birthday celebrations.
For same day delivery, orders must be placed by noon on weekdays, and one day before at Friday noon for Saturdays. 
Customer Review
Clearly the florist especially Letty knows a lot about flowers, which are in their blooming times, and those that were not. Customers were especially impressed on their assistance for their very special wedding day, arranging and bunching flowers that are a sight to see, and such a beautiful sight to behold. Laurissa Russ said of Pepperberry:
"Letty did our flowers for our December wedding and, I tell you what, they were perfectly gorgeous! All contact that I had with Letty was through email as I don't live in Christchurch. She was prompt and easy to communicate with. When it came to the flowers I didn't really know what I wanted so I set the scene of the venue, sent a couple of photos and said what our colour scheme was. Oh my gosh! Letty hit the nail on the head and it was everything I didn't know I wanted. Everything was perfect! Even adding things to the order last minute wasn't a problem. I couldn't recommend Letty and Pepperberry Florist more! Xx"
5. Cashmere Gallery Florist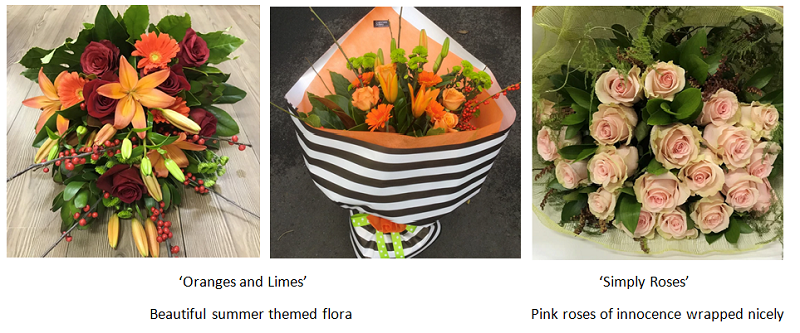 | | |
| --- | --- |
| Style | Simple and gentle |
| Price | NZD 40-130 |
| Facebook | CashmereFlorist |
| Contact | 03 332 0652 |
| Email | [email protected] |
Simple and beautiful flowers designed by Cashmere Gallery Florist for all types of celebrations even if it's just an ordinary day. Their flowers are a terrific addition in wedding, or corporate settings making you feel home. A lot of styles are available like roses in a vase or lilies. Don't forget add-ons of gifts!
Customer Review
Usually on special occasions, especially if the pressure is on us, we find it hard to plan to make the            celebrants day an unforgettable one. And that problem is solved almost a no-brainer by Cashmere Gallery by suggesting cool ideas and will help you to do that. Catherine Smith wrote:
"Every time I get flowers from here they are beautiful. I have had flowers for a whole range of special occasions over several years and Jenny just seems to know what the perfect floral embellishment should be! Last weekend they did the flowers for my mother's special birthday and once again provided fabulous arrangements for the cake, the table and a wonderful corsage. Thanks for your expertise."
6. Shalamar Florist and Gifts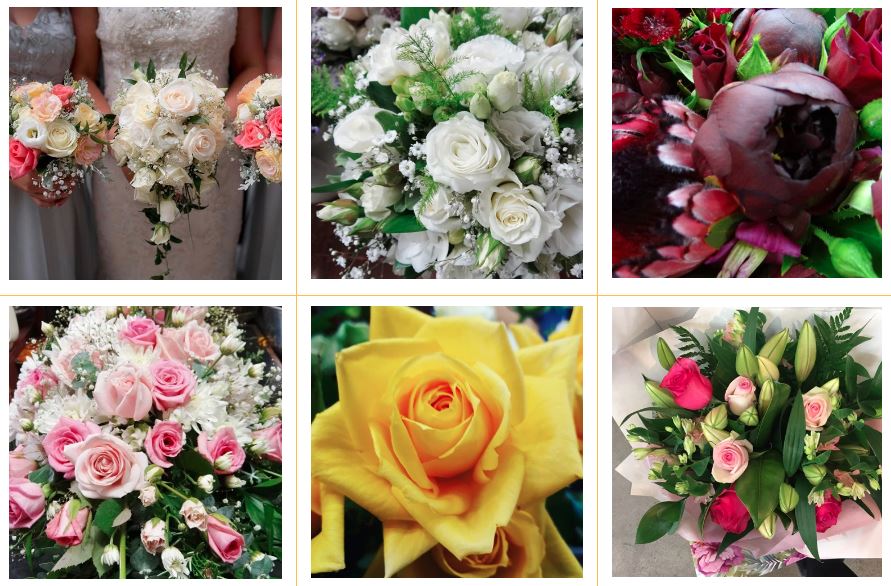 Shalamar Florist and Gifts is located in the Cracroft Shops on Cashmere Road. A member of Direct2Florist, they're known to use fresh flowers straight from the market for all occasions and they're also growing their array of giftware not found in other shops. They can accommodate your orders in their physical shop or you can order directly online.
Customer Review
"We love this gorgeous florist and gift shop. We love supporting local businesses and our clients love receiving the flowers so carefully prepared to order. Sue and her staff are full of wonderful gift ideas and stock the most gorgeous gifts if you need something a little more to go with your flowers." – 5-star Facebook review from Cate Grace, one of their customers
7. Garden City Florist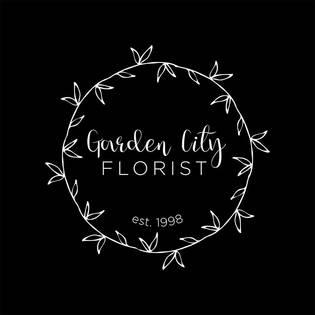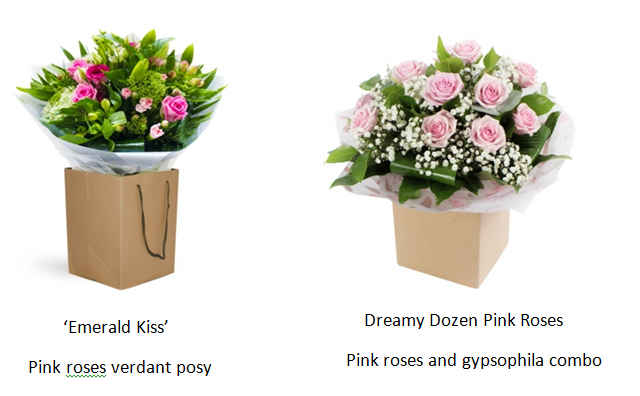 | | |
| --- | --- |
| Style | Bright and attractive for giving or home décor |
| Price | NZD 40-290 |
| Facebook | Garden-City-Florist |
| Contact | (03) 337 1261 |
Garden City Florist can be visited inside Barrington Mall, Christchurch. They offer many selections of flowers to suit important occasions. Colors are mostly bright and attractive wrapped bouquets, riveting posies, and pastel flowers for adorning your home. To make it more memorable and sweeter, add a chocolate and teddy bear for a complete Valentine's day package on a normal day. In fact, everyday should be Valentine's Day or any other special day otherwise, what fun would it be?
The florist is associated with top floral trader Interflora.
Customer Review
"We have only a single comment on Facebook by Kerri Mcmillan saying that the service is wonderful and very professional."