The 5 Best Gaming Chairs in New Zealand
Gaming on your PC for long hours in one sitting can put a nagging strain on your back, neck, or arms. You can prevent that from happening, though, by investing in the best gaming chairs in New Zealand!
There are a multitude of gaming chairs on the market with different features and forms. And it can be difficult for you to choose which ones are the absolute best to use.
To make matters simpler, we'll guide you through what you should look for in a gaming chair. This will help you decide later on how to pick from our list of selections.
After that, we'll be listing the best gaming chairs in New Zealand! So, let's begin!
Things to Look for in a Gaming Chair
Before you decide on buying a gaming chair, consider some of these factors:
1) Comfort
Comfort is the most vital element. There are several things that affect this, such as the seat cover, padding, and space allotted to support your body from neck to pelvis.
Since you'll be sitting for a few hours at a time or more, the chair should have the support it needs to keep your body from falling into the wrong posture or slouching, which leads to body strain and discomfort.
2) Ergonomics
Since every body shape is unique and ergonomics have to be figured out in relation to the height and placement of your table and desktop, it's important to be able to adjust your chair in terms of height, arms, as well as back and neck support.
Being able to customise the chair is very convenient for long-haul gaming or office work, improving your enjoyment and/or productivity.
You wouldn't want to sit all day in one position, do you? Occasionally you'd want to unwind and recline a bit, whereas at other times, you like to have a straight back for support and comfort.
3) Design
The design of the gaming chair should take a back seat to the previous two factors, but it's still worth considering. A good design, of course, improves the aesthetics of your room.
Note that you can pick a variety of colours for most of the gaming chairs we have below. That may come in handy if you'd prefer your gaming rig to have a colour theme.
4) Price
Generally speaking, you're sure to find something catering to your needs or budget on the market today, thanks to how many gaming chairs are now manufactured. You don't always have to get the most expensive one with the most elaborate features.
We think the gaming chairs listed below have price points that will give you lasting value, convenience, and countless hours of enjoyment (or winning) in gaming. That's why we deem them the best gaming chairs in New Zealand!
The Best Gaming Chairs in New Zealand
Knowing the essential factors to look for in a gaming chair, we now give you the best gaming chairs in New Zealand!
1) Vertagear Racing Series S-Line Gaming Chair (SL-4000)
Best Overall Gaming Chair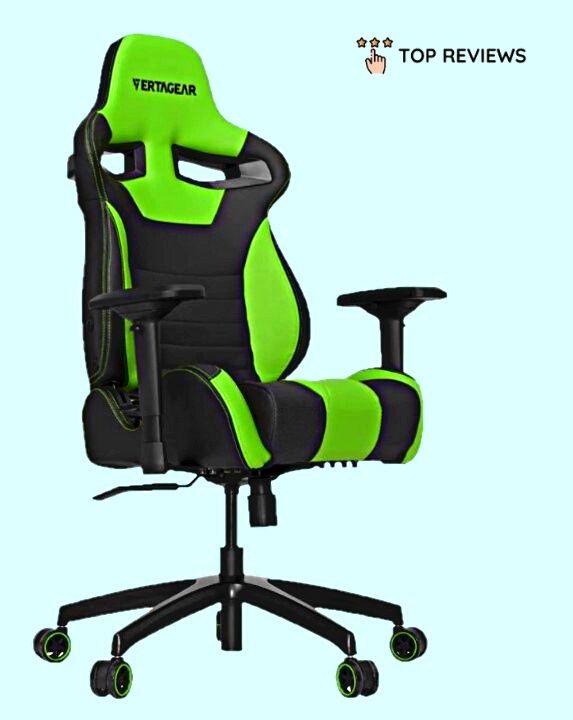 Price: $599
Dimensions: 47.24 x 20.67 x 25.59 in | Seat Height: 120-130 cm | Max Load: 150 kg
The Vertagear S-Line SL-4000 gaming chair is a favourite of independent reviewers. And we know why: it's because of its sheer comfort and support for your back in long hours of gaming.
Thanks to the PVC leather and high-density padding, you won't feel any stress on your back and body. Its leather material is water- and stain-resistant to keep your chair neat and pristine.
Armrests are highly customisable whether you want to adjust them forward or backward, left or right, inward or outward, and higher or lower. This provides your arms the ideal support you need for hours of gaming.
You can adjust the seat's height as well by up to 130 cm. In addition, if the seat feels stiff and immovable, you can reduce the tension by rotating the dial until you feel more comfortable.
Also, you can use the built-in neck cushion or lumbar support to help maintain the right posture for your body in the course of your playing.
Highlights
Incredible comfort for long hours of gaming
Quality leather and padded seat
Water- and stain-resistant
Fully adjustable armrests
Built-in neck and back support
2) Respawn 200 Racing Style Gaming Chair (RSP-200)
Best Gaming Chair for Its Price Range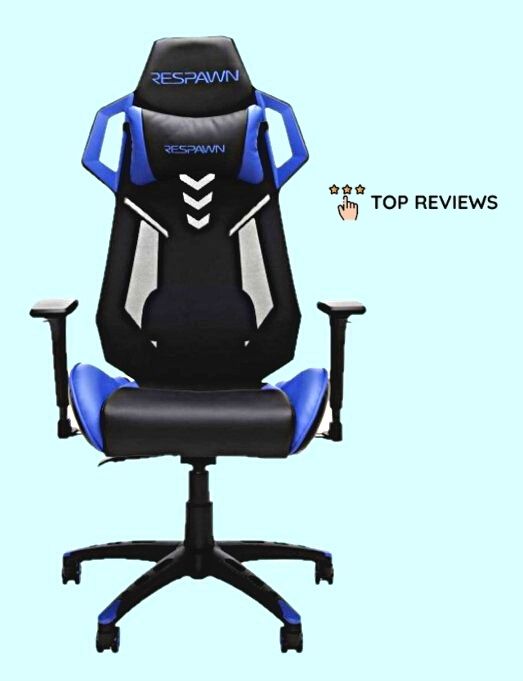 Price: $387
Dimensions: 27.50 x 28 x 55 in | Seat Height: 47.63-56.52 cm| Max Load: 125 kg
Keep cool and relaxed in competitive play with the Respawn 200 Racing Style Gaming Chair! It has a mesh back for maximum breathability and comfort as you cradle and play in it.
Unlike other chairs that have full cushioning, this one only does on the crown and seat area. This contributes to making the chair look slimmer and lighter.
Respawn 200 is constructed of steel tubing that offers stability and support for a max load of 125 kg. And its design is unique, including the caster wheels that match its colour.
Seat recline can go back to as far as 130 degrees with a locking mechanism. To suit your hand and arm positioning, you can adjust the armrests in various width and height settings.
Whenever you need to recharge or rest a bit, you can just pull out its lumbar cushion and neck pillow. Then you can pop back up in-game and assist your virtual friends in vanquishing the enemy.
Without question, the Respawn 200 is one of the best gaming chairs in New Zealand!
Highlights
Feels cool and comfortable
Mesh, breathable back
Great design
2-point adjustable armrests
Integrated neck rest and lumbar cushion
Reclines to as far as 130 degree angle
Customer Reviews
Respawn 200 holds an overall score of 4.6 out of 5 stars on its website. Also, JAZS commented:
"I love this chair. It feels so nice to sit on and give my back so much support. Everything about this chair is so much better then the regular office chair I was using. Almost everything about this chair is adjustable. The arm rest, the height, the incline all adjustable. Putting together was a lot easier than I thought it would be, everything is included so you don't have to worry needing extra tools…"
3) Corsair T2 Road Warrior Gaming Chair (CF-9010007)
Best High-End Gaming Chair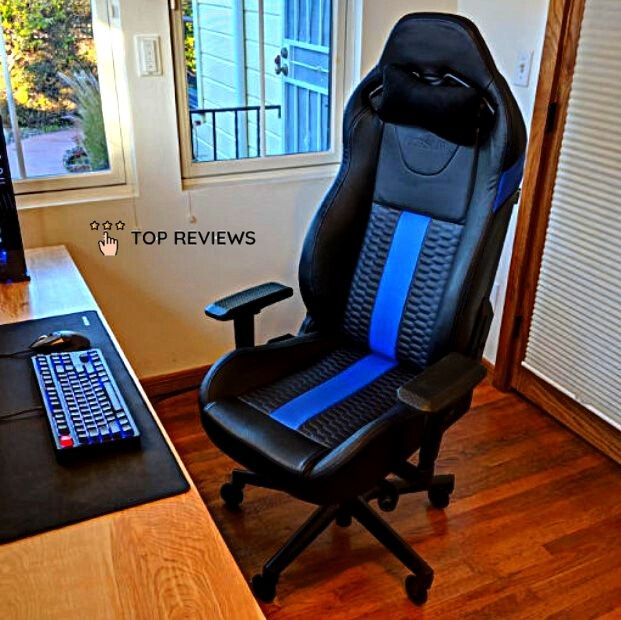 Price: $839
Dimensions: 19.69 x 22.05 x 31.5 in | Seat Height: 51.5-60 cm | Max Load: 136 kg
Although the Corsair T2 Road Warrior has an expensive price tag, it has flawless value and quality from its structure right down to its details.
It's cleverly engineered with a rugged skeleton structure on the back and 5-point base. That ensures longevity and means you can use it as your computer/desk chair — not just your gaming chair.
An essential feature is its customisable neck and lumbar support clothed in microfibre. That supports your posture throughout extended gaming sessions, so you feel no ache or pain.
With the perforated PU leather seat, it feels extremely comfortable, cosy, spacious and allows breathability so that the heat will circulate out to keep you cool and fresh.
You can choose from a range of dual-toned colours to cater to your style and decor. Among them are Black/Black, Black/White, Black/Red, Black/Yellow, and Black/Blue.
And did you know that you could also get a power nap with this chair? It can recline 170 degrees at the most, while you can also manipulate the seat tilt angle to go with the recline.
Highlights
Superior comfort and back support
Uses perforated PU leather for breathability
Highly durable structure
Has microfibre lumbar and neck support
Available in a variety of colours
Can recline up to a 170-degree angle
4) DXRacer Drifting Series Gaming Chair (DM166)
Best in Design Gaming Chair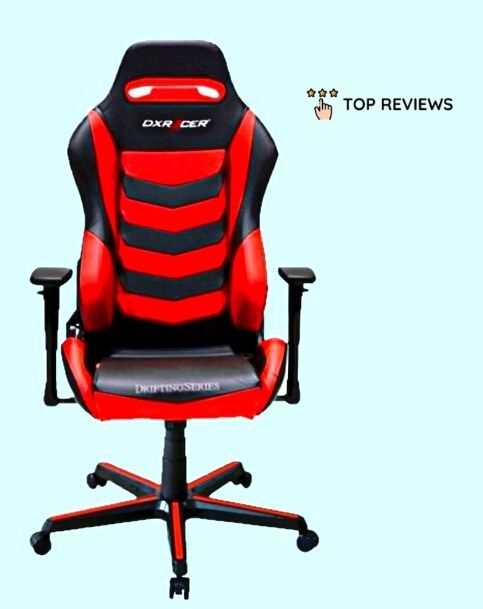 Price: $598
Dimensions: 27 x 22 x 49 in | Seat Height: 41.91-51.44 cm | Max Load: 90.7 kg
Whether for gaming, office work, or lounging, DXRacer's DM166 is a fantastic gaming chair to have! It brings the utmost comfort and durability as it is crafted with the highest levels of quality.
While the most attractive feature of this chair is its paintwork, you will like this chair even more after you've actually tried sitting in it. The vinyl and PU upholstery mimics the texture of leather and feels very luxurious.
It features arms you can adjust, swivel or extend to rest your elbows and hands. The lever lets you recline to help you relax, and wicks away the stress while you're working.
Plus, neck and back pillows are provided with the purchase of this chair. That keeps your back aligned and supported for an extended movie marathon or non-stop Twitch streaming.
So, if you like a gaming chair that's as great as it looks (or perhaps even better), then choose the DXRacer Drifting Series DM166 gaming chair!
Highlights
Utmost comfort and durability
PU and vinyl upholstery
Cool paintwork
Adjustable 3D armrests
Neck and back support included
Customer Reviews
A customer left a 5-star review from DXRacer's website:
"My son is a professional gamer, and we are very happy with this chair! It is high quality, put together well, and looks like it will last him a long time. The stitching looks great, the colors are beautiful, and, unlike many gaming chairs, the seat is soft and more plush than most of what we found out there."
5) OFM Essentials Collection Racing Style Leather Gaming Chair (ESS-3085-BLU)
Best for Budget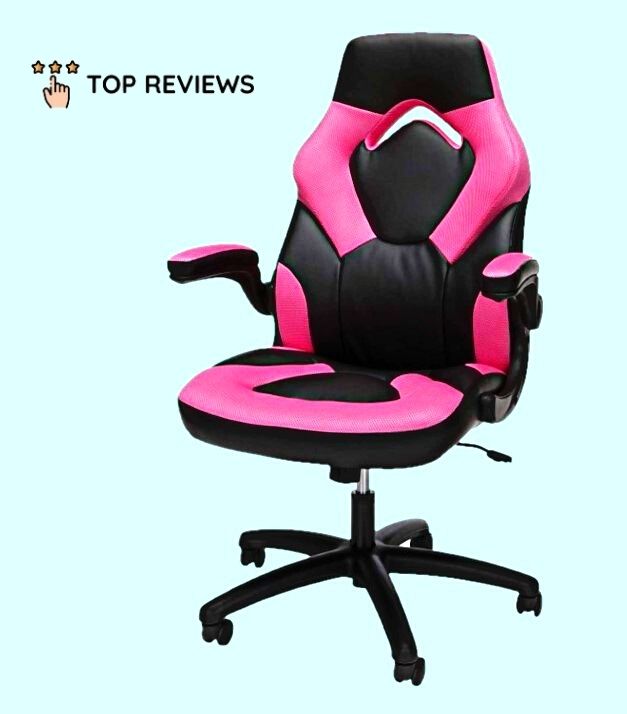 Price: $385
Dimensions: 30.5 x 28.25 x 44.5 in | Seat Height: 43.18-52.71 cm | Max Load: 124.74 kg
Simple, rejuvenating, and highly adjustable, this gaming seat is for those on a budget. Its SofThread leather and perforated mesh provides comfort and breathability for hours of gaming.
You can even flip up the arms to have more space, which is perfect when you're having some coffee or Coca-Cola. Tension can be eased for a laid-back feel, or to bring more stability when you move around with it.
This OFM Essentials Collection Gaming Chair is also well-made and can support up to 275 lbs. Height can also be adjusted up to 52.71 cm for a comfortable angle in front of the PC.
The design is also nice with its dual colour scheme that seamlessly melds into your study, room, office or living room. Overall, it's a chair that looks and feels like it costs more than it actually does.
Highlights
Affordable price with great quality
Features SofThread leather and mesh fabric
Nice design
Flip-up arms
Ergonomic gaming chair
Can support weight up to 275 lbs
Customer Reviews
Elizabeth detailed her experience with the OFM Essentials leather gaming chair:
"I work from home and I like to sit crisscrossapplesauce in my chair, plus I'm kinda chunky so I searched and searched for a wide chair that wasn't leather. So happy I found this one! Thank you all for your reviews! I love this chair and I love that the arm rests pivot. My husband bought a new chair at the same time but he spends all of his time in mine because it's so comfy!"
Anyway, those were the best gaming chairs in New Zealand. You'll be able to play harder and longer with the comfort these offer!
What did you think of our list? We'd be happy to know, so share with us your thoughts or comments by sending us a message, and we'll get back to you in a bit.
And now that you have a supremely comfortable gaming chair, you can pair it with a high-powered CPU. In this case, you can read about the best gaming desktops in New Zealand.