The 6 Best Garage Door Repairs Christchurch Specialists
Did your garage door break down all of a sudden? That can be a massive pain. Fortunately for you, we've listed the best garage door repairs Christchurch specialists to help.
For this, we selected the ones who have the technical knowhow and expertise to fix your garage door in one visit. Furthermore, we picked those with a personable and helpful demeanour, as well as great customer feedback.
So, here they are in our roundup for the best garage door repairs Christchurch specialists!
1)  Garage Door Man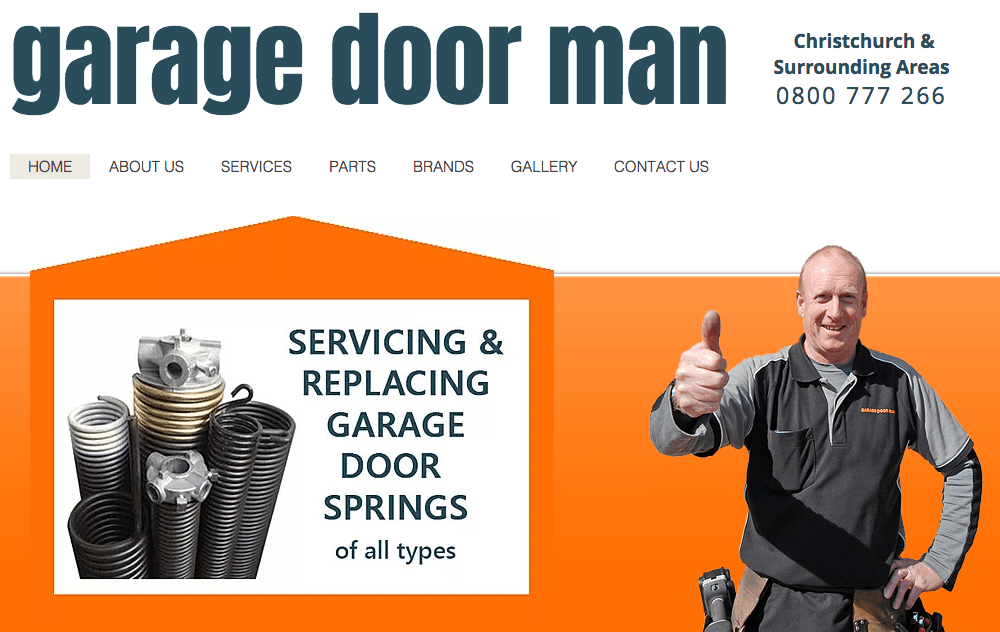 Garage Door Man is a garage door repair provider based in Halswell, Christchurch. They can fix or replace all types of garage doors, openers, remotes and accessories.
You are guaranteed an expert and swift garage door repair. Always, they make it a point to explain the costs, garage issues, and whether or not it's practical for you to go with the repair.
Labour costs start at $75 plus GST, which increases for every additional 15 minutes they are at your house. In spite of that, it's totally worth it with regard to their quality and speed in resolving the matter.
Highlights
Expert and super efficient repair
Carry a vast range of spare parts you need
Clearly explains all the options you have
Reasonable prices
Customer Reviews
Laura McIntosh shared on Google Business in what was a frustrating situation in her garage:
"After a panic situation involving driving off with the string toggle in the car door and the garage door crashing on to the vehicle roof I imagined a big repair bill or full replacement of the mechanism. After calmly talking the problem through with me on the phone, Grant led me through some steps and it was all sorted…such a relief! What a fabulous,friendly, and efficient service. Thank you so much :)"
2) Garage Door Services Christchurch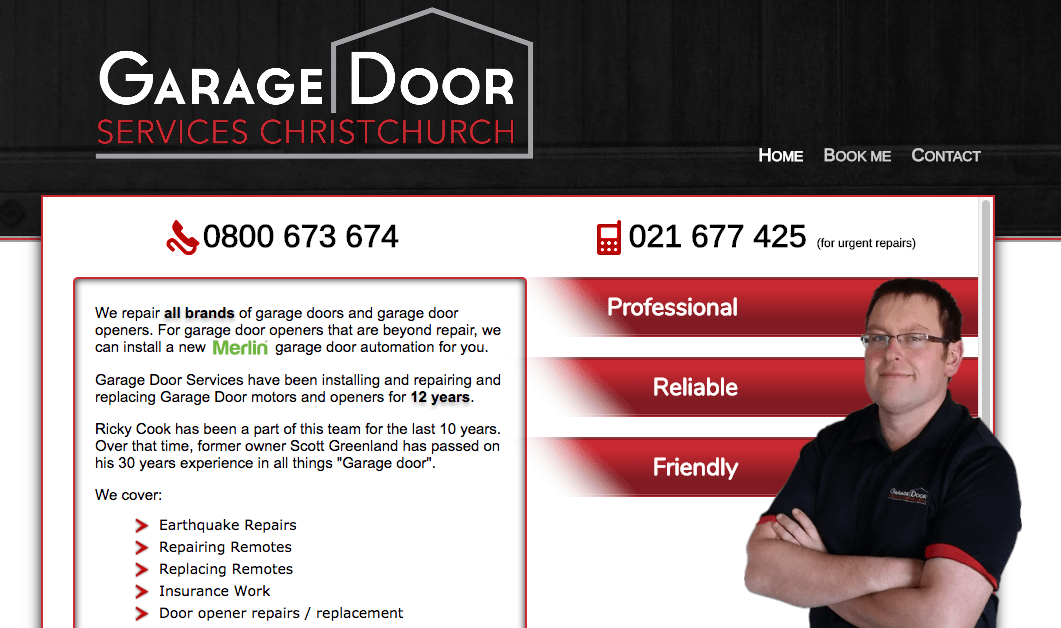 Whether you have a jammed garage door or misbehaving opener, just ring Garage Door Services Christchurch. It's currently led by Ricky Cook — who has been in the company for a full 10 years!
He can repair all makes and models of garage doors, with the necessary parts at the ready. As a Merlin-authorised service agent, he also offers the brand's openers, remotes and other accessories.
Ricky is known to be professional, friendly, tidy, and reliable to clients, and we believe this is the reason he's one of the best garage door repairs Christchurch specialists!
Highlights
Repairs any brand of garage door
Professional, kind, tidy and reliable
Merlin authorised service agent
More than 10 years' experience
3)  GarageDoorDoctor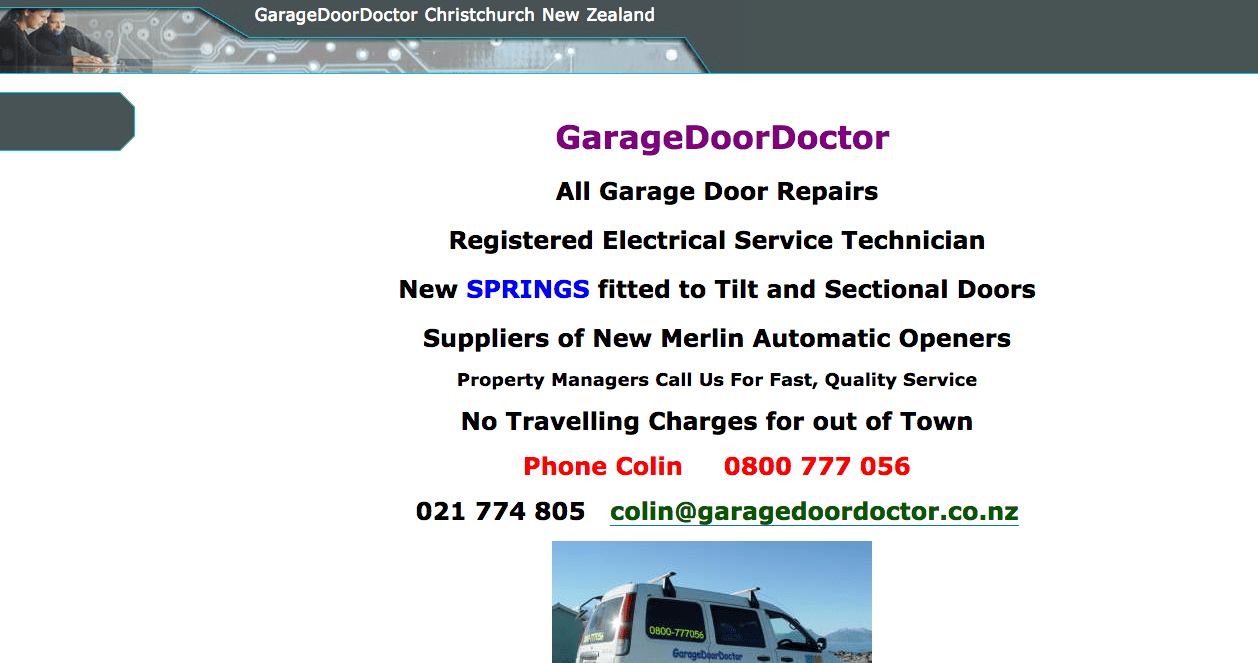 While other mobile repair companies charge costly fees, Garage DoorDoctor is their polar opposite. Here, you get affordable rates with no mounting charges for repairs outside of Christchurch.
Colin here is a licenced electrical technician who will sort out the defects and damages of your garage door. He is an authorised Merlin supplier too, in case you needed a new auto-opener.
And of course, he is amiable, punctual and never hesitates to go out of his way to give you a complete quality service done right the first time!
Highlights
Cost-effective repair service
Licenced electrical technician
Authorised Merlin auto-opener supplier
Punctual, friendly and helpful
Customer Reviews
Andrew MacDonald states on Google Business:
"Turned up at scheduled time. Very helpful, Cost less than expected. Easy to deal with and professional. Highly Recommended. Thanks for your great service!"
4)  ASAP Door Services Ltd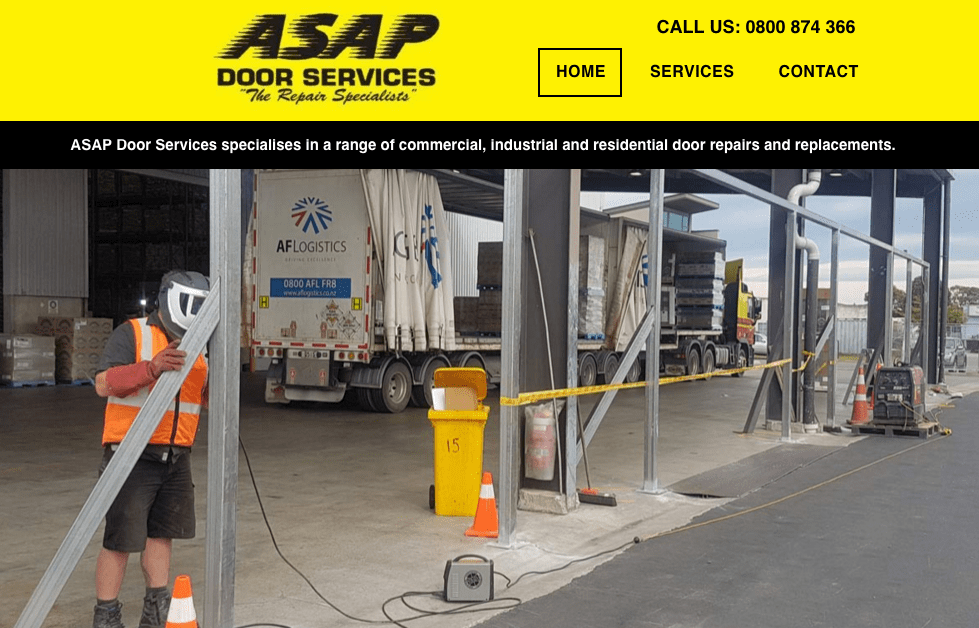 For a lightning-fast response to all kinds of door repair requests, you should get in touch with ASAP Door Services. They are open round-the-clock, so call them anytime you need them, be it night or day.
They are also one of the few best garage door repairs Christchurch specialists to offer a labour warranty. The team are experts in the trade who easily diagnose and solve the problem of your garage door.
Because they are a small company, they can personalise their services to meet your needs. So that's complete, exceptional, all-around service for you.
Highlights
Fantastic communication
24/7 emergency repairs
Expert and qualified team
Personalised repair service
Provides you with a backup labour warranty
Customer Reviews
Athena Ellis writes a great review from yellow.co.nz:
"The response to my call was immediate. The two men came and without further ado started repairing the doors in question. They were friendly and certainly did not try to make things complicated. I am impressed! I highly recommend this firm!"
5) Futures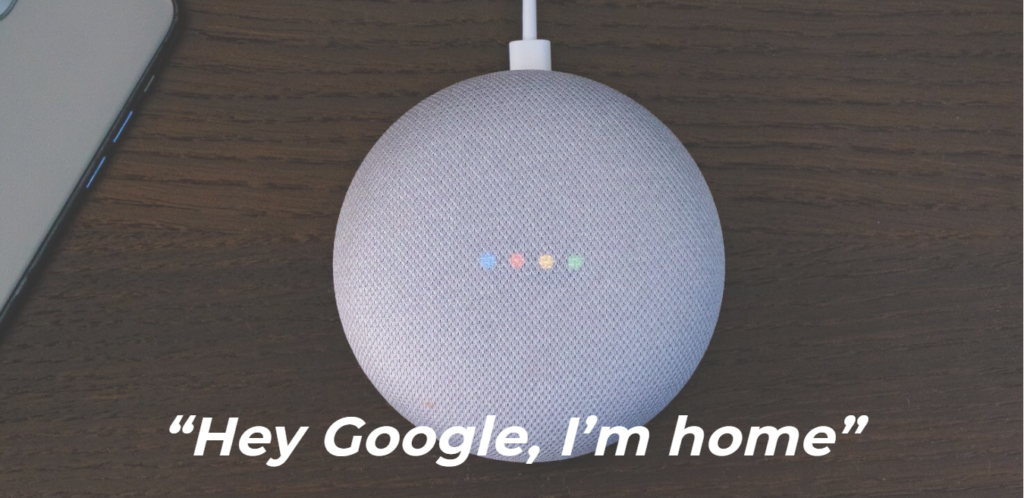 Futures offers affordable home automation to keep everything easily controllable. Among its products, you can avail Shelly 2.5 Double Relay Switch & Roller Shutter so that you can open your garage with a tap or voice command.
Don't worry about being limited to one home automation service provider because Futures is partners with Google Nest, Amazon Alexa, and Apple Homekit. All of Futures' installed products also have a 12-month warranty.
And should you need garage door repairs, you can contact any of the company's 4 partner electricians.
Highlights
Shelly 2.5 Double Relay Switch & Roller Shutter for garage doors
Product compatibility with 3 major home automation systems
4 partner electricians
Affordable home automation products and services
Customer Reviews
One of Futures' customers, Ryan Cone, wrote this on Google Business:
"We have the switches installed in our house. The best affordable automation in New Zealand. So glad we went with Futures, we saved thousands. Added bonus of adding in extra garage door, automated irrigation, motorised curtains with very minimal cost.
6) Garage Doors Are Us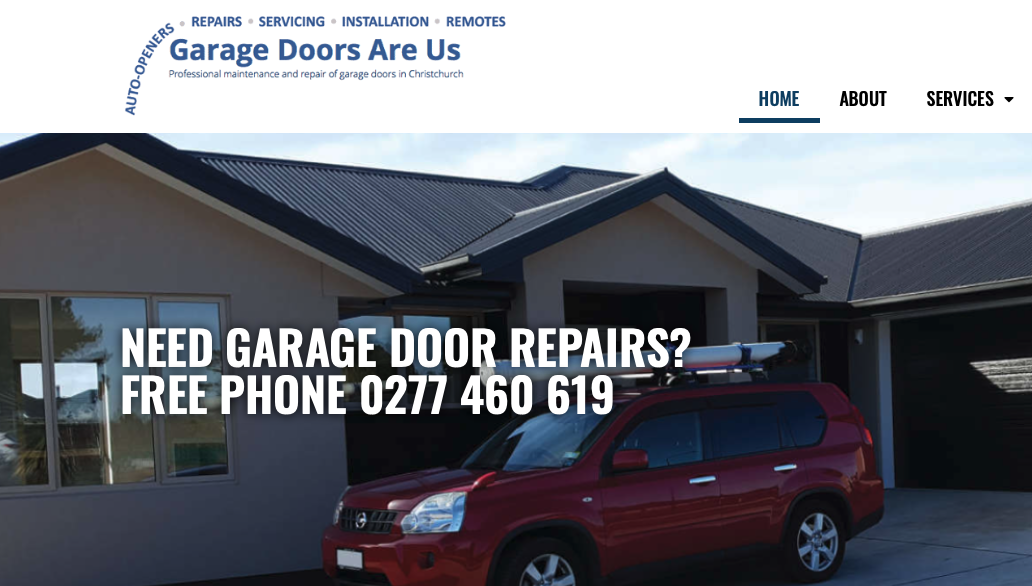 If you are really busy and don't like to keep tabs on the clock, then you can depend on Garage Doors Are Us. From the time they answer your call, they'll come to you in not more than 24 hours.
They can fix all kinds and models of garage doors. They are supported by most respected brands and will likely have the particular replacement parts or accessories that you need.
Overall, you get a rapid, reliable service from Garage Doors Are Us. And they back up their workmanship 100%. And bonus: senior citizens get priority service from them.
Highlights
Same-day service as much as possible
Highly trained and experienced repairmen
Can fix all garage door models on the spot
Can replace or supply most parts and accessories from most brands
Punctual and reliable team
Customer Reviews
With an amazing score of 4.7 stars taken from 196 reviewers, Garage Doors Are Us are indeed some of the best garage door repairs Christchurch specialists. John Murphy wrote:
"David was very helpful on the phone and arranged a time to visit, which he kept. His unseen phone diagnosis proved to be spot on and he had the garage door mounting fixed and the door operating correctly in no time at all. All done in a friendly and professional manner! Top marks and thoroughly recommended!"
And there you have it for the best garage door repairs Christchurch specialists. If your garage door panel or spring has broken, these efficient and swift technicians will be right with you.
Is there a company that we missed for this review? You can let us know which one by sending us a message, and we'll update this post if they're a fit.
Also, if you want more home improvement and repair services, you might like to read about the best fencing companies in Christchurch. Feel free to go over our other articles in this category too, of course!