The 5 Best GPs in Wellington
Since health is wealth, we can't take it for granted, as anything that hurts it can affect other areas of our lives. If you live in Welly and are looking for great doctors, perfect timing, as we've found you the best GPs in Wellington here.
We first and foremost chose qualified and experienced doctors. Second, we picked those with hygienic facilities and a friendly and compassionate attitude.
Most of their clinics are very close to the metro, which makes them easily accessible too. Now, here are the best GPs in Wellington!
1)  Dr Tony (TJ) Jenks – City GPS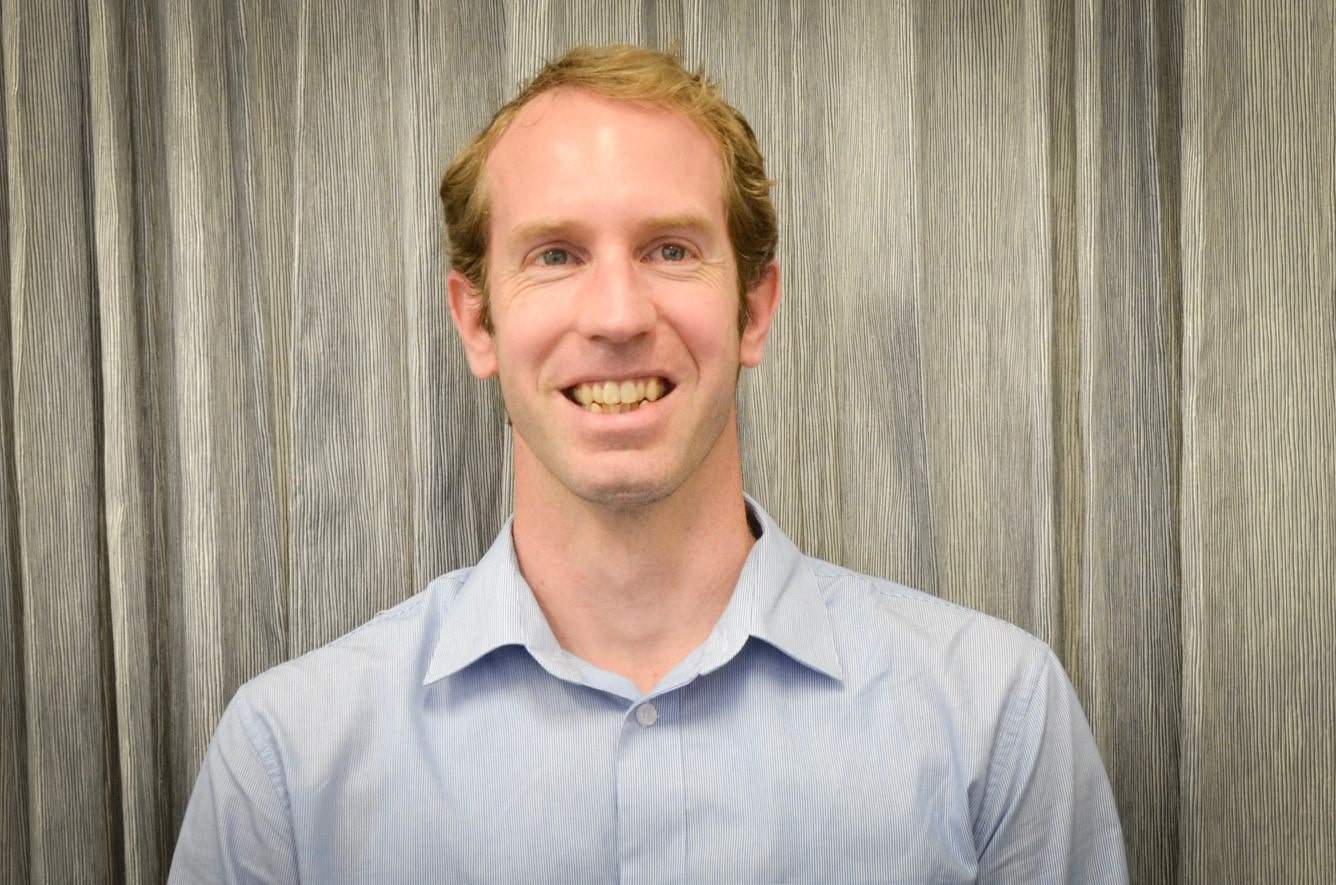 BEST FOR
Caring and Experienced GP
SERVICES
General Practice

Paediatrics

WEBSITE
https://www.citygps.co.nz/about/meet-the-team/
ADDRESS
191A Willis Street, Te Aro, Wellington 6011, New Zealand
CONTACT DETAILS
+64 4-381 6161
OPERATING HOURS
Monday to Friday: 8am – 5pm
Going for a routine checkup with your family? Have acquired a cough that can't seem to go away? You should book Dr. TJ Jenks from City GPS.
Dr Jenks has worked as a GP for over 7 years in Wellington. Prior to this, he worked in hospitals in both New Zealand and abroad.
He earned his medical degree in the prestigious Otago University and later a diploma in Paediatrics from the University of Auckland.
He's said to be one of the best GPs in Wellington, especially when it comes to bedside manner. In fact, one patient said that he was kind, caring, and understanding to her in the treatment session.
Highlights 
Experienced doctor
Diploma in Paediatrics
Kind and caring personality
FRNZCGP member
Customer Reviews
One patient, Jasmin Inglis, described how her treatment went with Dr. TJ Jenks: 
"Dr Tony Jenks is amazing. He is so caring. I'm going through some not great stuff mental health wise and he has been nothing but kind, compassionate, and sympathetic towards me. Not to mention he's not charging me for the regular appointments while he makes sure I'm okay. I'm so happy I moved to this practice. Should have done it sooner."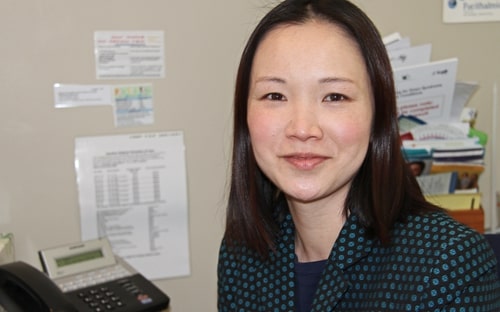 BEST FOR
Family & Children's Health
SERVICES
General Medicine

Children's Health

WEBSITE
http://hataitaimedical.co.nz/our-staff
ADDRESS
12 Tapiri Street, Hataitai, Wellington 6021, New Zealand
CONTACT DETAILS
+64 4-386 3598
OPERATING HOURS
Monday to Friday: 8.30am – 5pm
Dr Kristy Chong specialises in General Practice and Children's Health. She is a fellow of the Royal New Zealand College of General Practitioners.
One of her most important training experiences was when she went on a medical mission to poorer countries to treat children and families. A lot of the time, she volunteered for it, which tells you what sort of person she is.
Dr Kristy is also fluent in Cantonese. This may be a plus for some patients or travellers from Cantonese-speaking regions.
The clinic where she works is Cornerstone-accredited, by the way, which means they adhere to the RNZCGP medical standards. Also, we think you'll feel relaxed in their tranquil and modern facilities.
Highlights
Trained doctor
Fluent in Cantonese
Tranquil and modern clinic
Fellow of RNZCGP
Customer Reviews
Here is feedback from one patient of Dr Kristy Chong:
"Very good clinic. Dr Kristy Chong is the BEST doctor I've ever had. She always follows up and makes sure the problem is sorted. They do run a little behind schedule though. But overall a great surgery."
3)  Dr John Gyenge – Health in the City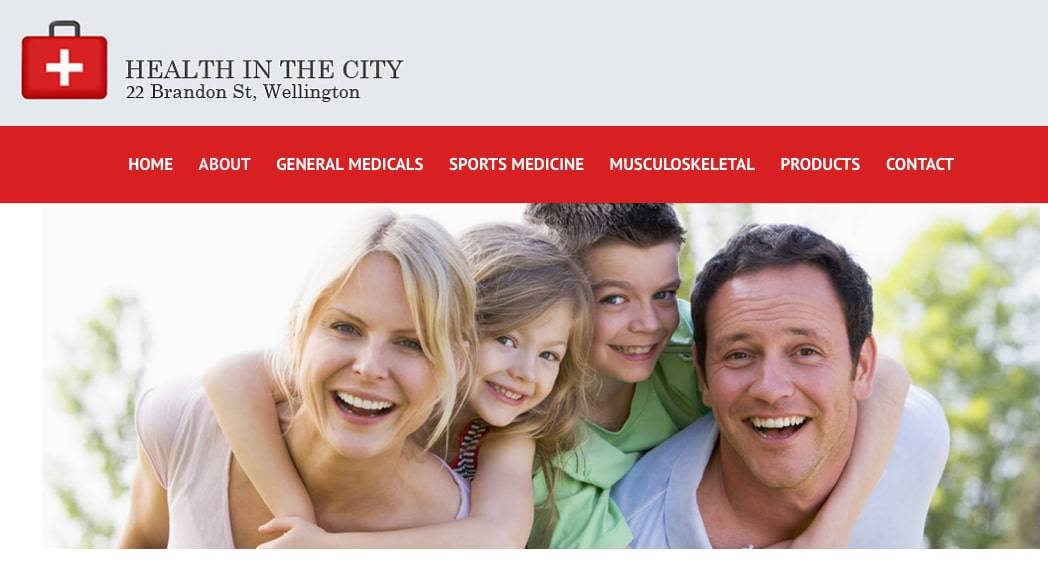 BEST FOR
Holistic and Personal Treatment
SERVICES
General Practice and Health Care

Sports Medicine

Musculoskeletal Medicine

General and Workplace Medicals

WEBSITE
http://healthinthecity.co.nz/about/
ADDRESS
Level 2, 22 Brandon Street, Wellington, New Zealand
CONTACT DETAILS
04 499 3886
OPERATING HOURS
Monday, Wednesday & Thursday: 8.30am – 4pm
For general practice or sports injuries, we strongly recommend Dr. John Gyenge. He has garnered 3 decades of experience in the field of general practice and medicine.
Holding a medical degree and sports masteral degree, Dr. Gyenge can diagnose and treat patients of any age and background.
At Health in the City, you won't feel like you're just another patient. You'll have personalised treatment here that even considers factors such as work fatigue or stress.
Treatment methods include proven conventional techniques, therapy, as well as diet and lifestyle changes.
Highlights
Personalised treatment
Qualified doctor
Uses conventional techniques and nutritional changes
3 decades of experience
Sports medicine expertise
4)  Dr Dave Pickett – Courtenay Medical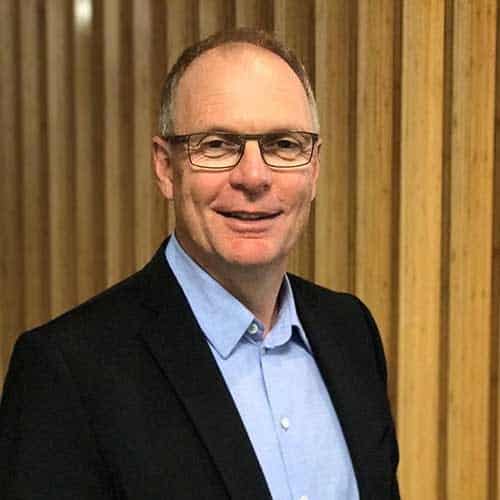 BEST FOR
Knowledgeable and Well-Versed GP
SERVICES
Obstetrics and Gynaecology

General Practice

Palliative and Dementia Care

WEBSITE
https://cmed.co.nz/our-doctors/
ADDRESS
Level 5, Symes de Silva House, 97–99 Courtenay Place, Wellington, New Zealand
CONTACT DETAILS
04 801 5228
OPERATING HOURS
24/7
Dr Dave Pickett is certainly one of the best GPs in Wellington. He has over 25 years' experience and is a fellow of the Royal New Zealand College of General Practitioners.
He has worked for more than a few years in Te Hopai Home and Hospital and Ultimate Care Mt Victoria. He treats patients of all ages and from all walks of life.
Another of his specialities lies in treating individuals with dementia and looking after those needing palliative care. In addition, he specialises in women's health and obstetrics.
Highlights 
Well-versed GP
Fellow of RNZCGP
Over 25 years' experience
Also specialises in obstetrics and gynecology 
Customer Reviews 
Here's the feedback of one patient, Nik Hanton, on Google Business: 
"I cannot say enough about the quality of the service in this practice. I have never had a bad experience in nearly 20 years of using it- as an individual, and a partner and a mother of two children who also use it. They are responsive and compassionate. Perhaps most importantly though, the communication is clear and the various options thoroughly explained with the pros and cons. I feel lucky to have access to this service."
5)  Dr Tim Ongley – High Street Health Hub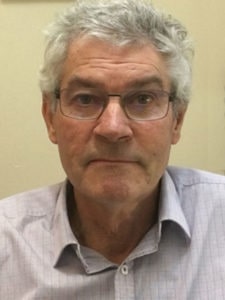 Next entry in our list of the best GPs in Wellington is Dr. Tim Ongley. He highly specialises in all aspects of general practice including family medicine.
He graduated with a medical degree at the University of Auckland. Further down the road, he obtained his fellowship for GP as well as a diploma for obstetrics and gynecology in the UK.
In his spare time, Dr. Tim enjoys an active lifestyle by cycling, doing winter sports, and fly fishing. If you love doing those things too, feel free to chat him up about them while he's treating you!
You can book an appointment with Dr. Tim Ongley in either the Epuni Medical Centre or High Street Health Hub in the Lower Hutt.
Highlights 
Competent doctor
FRNZCGP and DRCOG member
Same-day appointment
Works at Epuni and High Street clinics
Customer Reviews
One patient, Roland Oldengarm, left a comment on Google Business:
"Moved from Silverstream Health Centre as we were fed up with the massive delays and no more same-day appointments, both very frustrating with kids. 
High Street Health Hub is perfect. Very friendly staff, great location, no long waits, enough availability, just awesome!"
And that completes our list of the best GPs in Wellington. As you can see, these highly trained doctors are more than capable of keeping you healthy and happy year-round — they're just a call away.
What did you think about our list? If you have any questions or opinions, feel free to let us know all about them by sending us a message and we'll get back to you shortly.
What's more, if you're looking for child-friendly and competent doctors, we have you covered. For this, you can try the best Wellington pediatrics doctors.