The 12 Best Graphic Designers in Auckland
Need someone to effectively design and build your brand identity in visual terms? We've listed the best graphic designers in Auckland here who will help you connect with your audience and establish who you are.
We handpicked talented, artistic, and experienced graphic designers for this list. We also restricted it to only those designers who have great customer reviews.
So, here are the best graphic designers in Auckland you can absolutely depend on!
1)  LDNZ Ltd.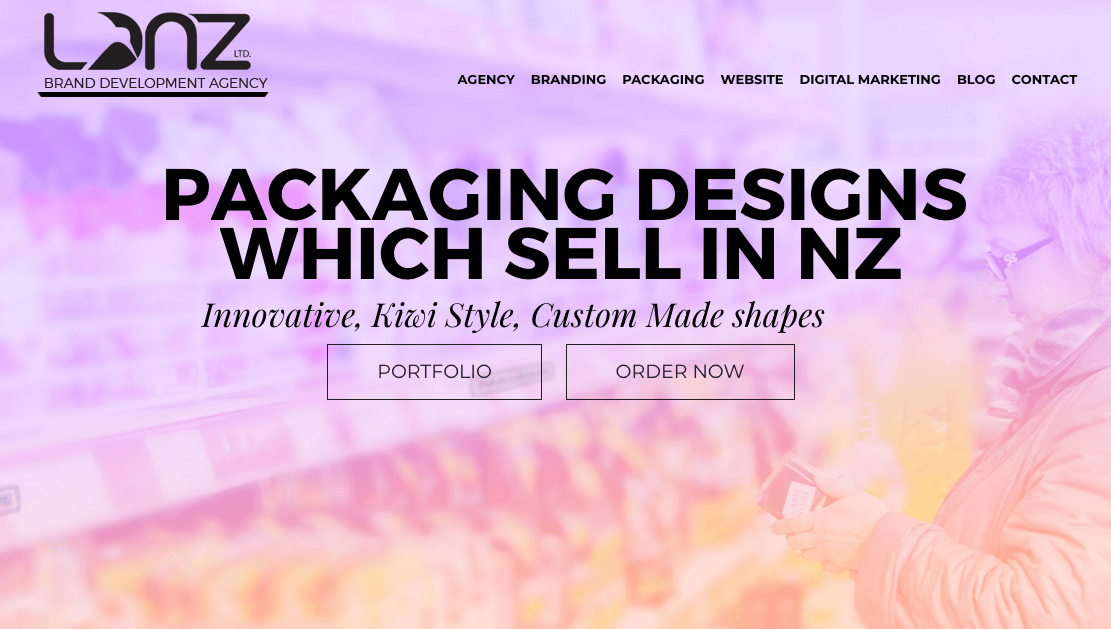 | | |
| --- | --- |
| Best for | Affordable Design Packages |
| Services | Branding, Packaging, Website, and Digital Marketing |
| Address | 124 Symonds Street, Eden Terrace, Auckland 1010, New Zealand |
| Contact no | (09) 550 92 63 or (02) 1173 5198 |
| Website | https://www.logodesignnewzealand.co.nz/ |
From branding to packaging, LDNZ is the company that does it all! To date, they have completed thousands of projects for their satisfied customers, helping these customers' businesses thrive.
They offer affordable design packages that give you your money's worth. For instance, they have an all-in-one package to design your print media, packaging, brand, and the like.
It's not only the aesthetics, however. They can develop your company's strategy so you can connect to your audience to ultimately generate higher sales and revenue.
And with over 12 years of experience, plus a talented and creative team, they are some of the best graphic designers in Auckland for things like that!
Highlights
Offers great packages to suit your needs and budget
More than 12 years of experience
Completed a multitude of projects for customers
Collaborates with you throughout the process
2)  Onfire Design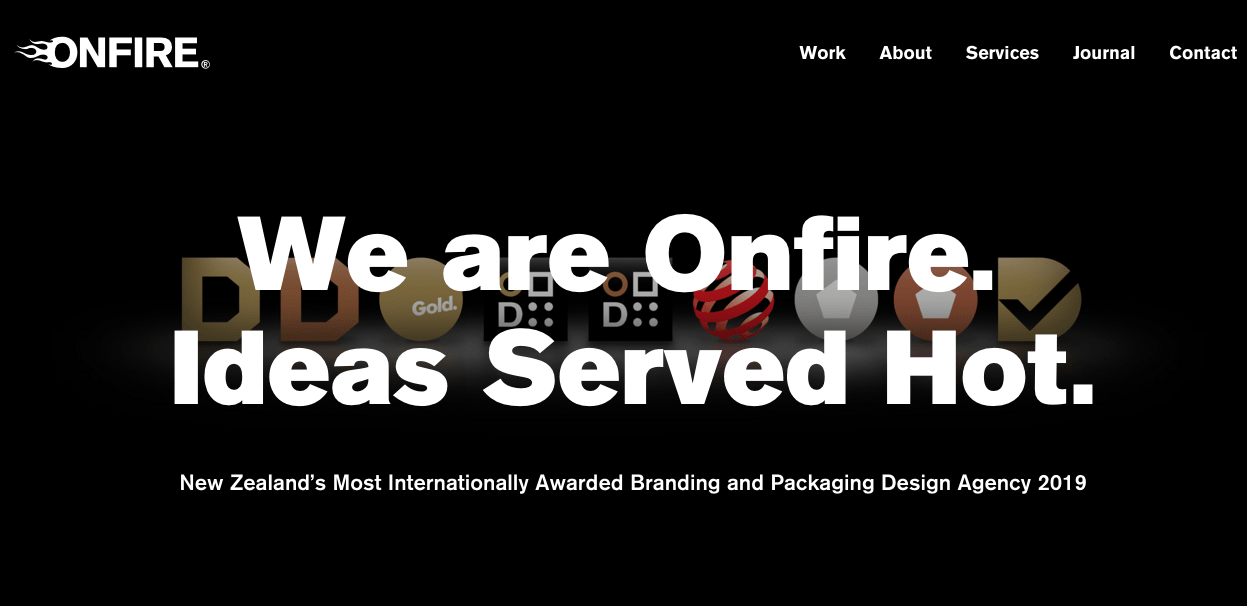 | | |
| --- | --- |
| Best for | Designs that Tell a Story and Drives Results |
| Services | Graphic Design, Website Design, and Packaging Design |
| Address | 2D Burns Ave, Takapuna, Auckland, New Zealand |
| Contact no | (09) 480 2036 |
| Website | https://www.weareonfire.co.nz/ |
Onfire Design is an award-winning creative agency based in Takapuna, Auckland. They offer a full range of services for branding, identity, website, packaging, communication, and strategy.
The team can assist you whether your brand needs a refresh or work with you from the ground up. They can translate your ideas into stunning visuals that will strike an emotional chord in your audience.
They aim to create designs to give a lasting impression — and boost your traffic and sales. And as such, this is another one of the firms to turn to if you need the best graphic designers in Auckland.
Highlights
Award-winning graphic designer
Established in 2005
Inspired and stunning visuals
Drives results to boost your sales
Customer Reviews 
Here's Sujon Berryfruits' comment from Google Reviews:
"We were impressed with the amount of time the Onfire team spent with us understanding our business before they actually carried out any design work. We have worked with Onfire team on 2 packaging design projects and are very happy with the design work completed."
3)  White Rabbit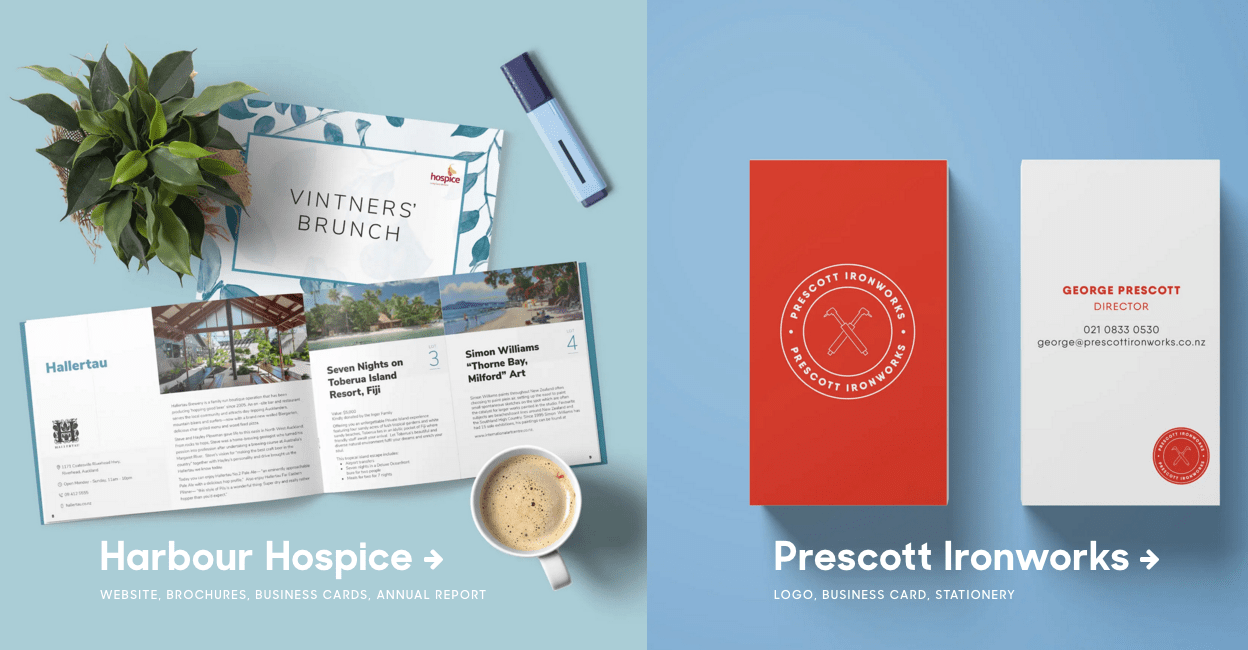 | | |
| --- | --- |
| Best for | Captivating Graphic Designs |
| Services | Graphic Design, Logo Design, Website Design, Brochure Design, Business Card Design, Illustration, Menu Design, Packaging, Annual Report Design |
| Address | Auckland, New Zealand |
| Contact no | 0800 944 837 |
| Website | https://whiterabbit.nz/ |
White Rabbit can make designs that will help you reach the right audience for your brand.
They'll give you a new and engaging design that will surely wow your customers and advance your business. It could be for packaging, business cards, brochures, or even menus.
Many of their clients will agree that White Rabbit is one of the best graphic designers in Auckland, whether you are starting a business or need a pick-me-up on your campaigns.
Highlights
Creates captivating and rad designs
Can design for both digital and print mediums
Easy to communicate with
Customer Reviews 
On Google Reviews, Little and Brave Administrator wrote about how the team worked for his startup:
"They have worked very hard to understand our brand and our business and have worked with us to some very tight deadlines. They have been a fantastic partner on our journey and I would encourage you to have a chat to them about your next project!"
4)  KRISP Design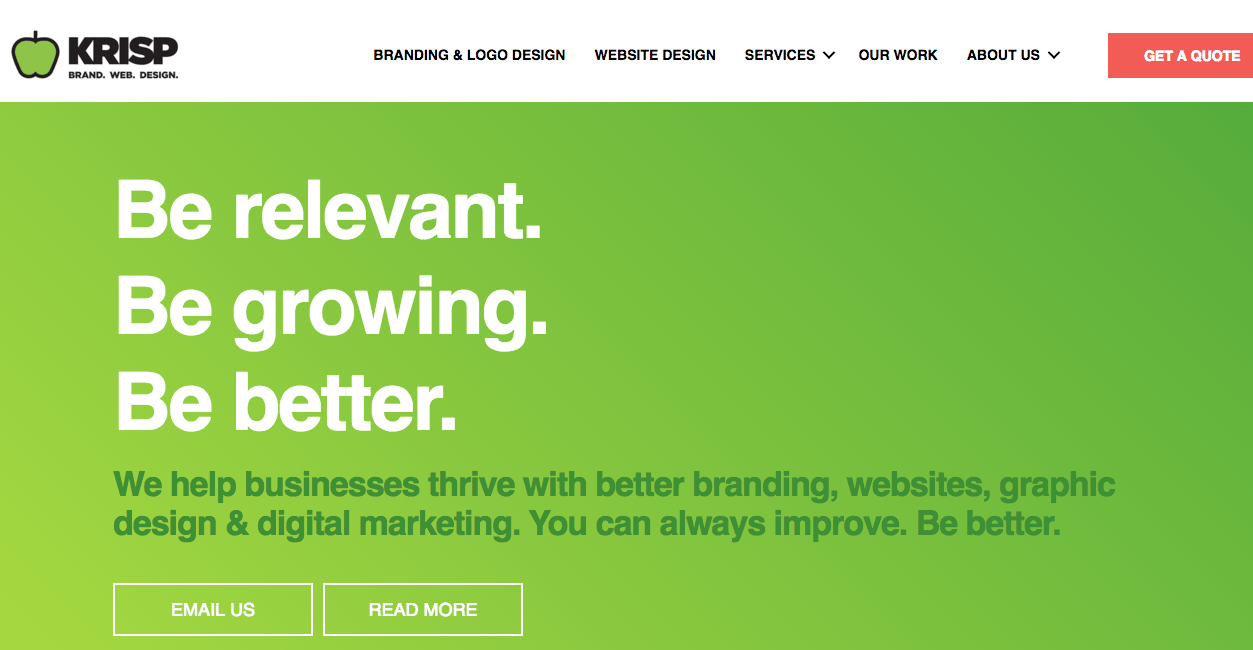 Best for
Quick and Efficient Team to Work With
Services
Branding and Logo Design, Website Design, Graphic Design, and Apparel
Address
Unit 9, 2 Kingsland Terrace, Kingsland, Auckland 1021,

New Zealand

Contact no
+64 21 816 614
Website
https://krispdesign.co.nz/
For graphic designers that are quick, committed and excellent to deal with, contact KRISP Design. They have produced remarkable leads and returns for their clientele.
They follow an intensive process to create a stylish and brilliant design, be it for digital or print. To make sure your design is in line with your goals, they constantly readjust, improve or modify work as needed.
From a unique logo to website design and everything in between, KRISP Design will make your company stand out and ahead from its competitors, directing it toward success!
Highlights
Superb communication and quick response
Creates designs that are engaging and stylish
Patient and creative staff
Customer Reviews
Daniel Foote, who is the director of Intrepid Earth Limited, noted this on Google Reviews:
"Really professional, quick on returning new ideas and images! Any changes or reconfiguration was no dramas and was always again quick to respond!
Our brand is spot on with what we wanted and still gets great comments and recognition to this day!
Cheers Paul"
5)  JAG Creative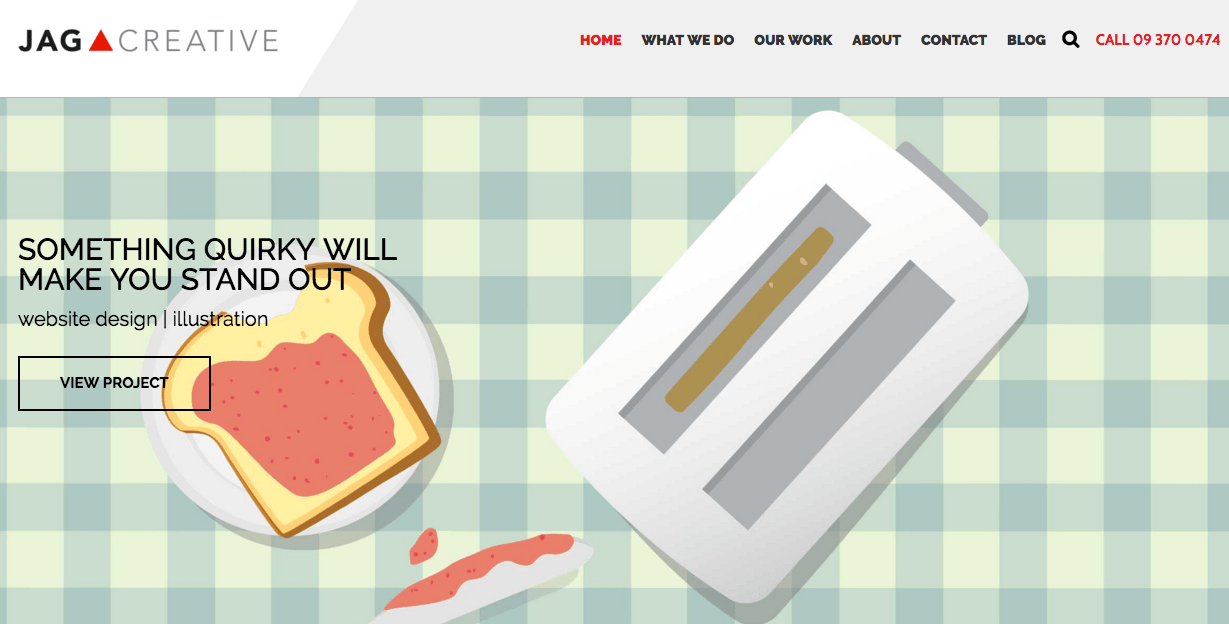 | | |
| --- | --- |
| Best for | Design Quality and Appeal |
| Services | Logos and Branding, Website Design, Marketing and Digital Strategy, Graphic Design, Content Creation, Packaging Design, Social Media, and Print Management |
| Address | 72 Apollo Drive, Rosedale, Auckland 0632, New Zealand |
| Contact no | (09) 370 0474 |
| Website | https://jagcreative.co.nz/ |
If your brand isn't taking off like it's supposed to, JAG Creative can help! You have their full support and artistic prowess when you work with them, and they will create a design that will relate to your customers.
They provide a full range of services without leaving you hanging. In other words, not only will they design for you, but they will also strategise to increase your web traffic and revenue.
JAG Creative can give your products and services a creative flair, which could be just what you need. In addition, it lends a special touch that assures you of personalised flair.
Highlights
Complete support for your design needs
Can help boost your traffic and revenue
Creative and talented team
Customer Reviews
Embroidme Auckland CBD, on his experience of working with JAG Creative, writes:
"We have worked on a few projects for Gary and the team at Jag Creative. Each and every time the design and artwork provided to us has been exceptional. It makes our job so much easier. Thanks guys more of it please – we love the quality of your work and communication."
6)  Kotare Creative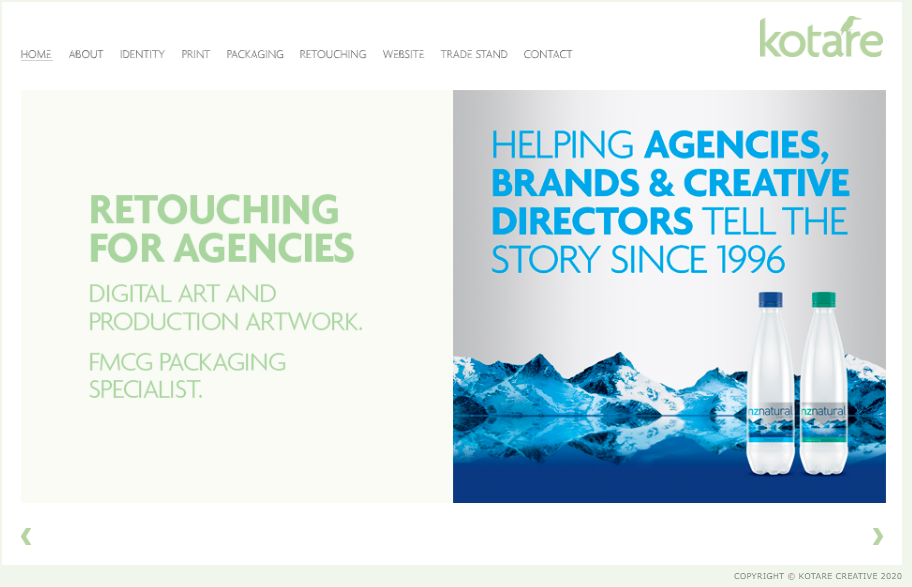 Best for
Branding, Packaging Design and Retouching.
Services
Strategic Brand Identities
Packaging and Print Design
Retouching
Production Artwork
FMCG Packaging Specialist
Address
Mt Eden, Auckland, New Zealand
Contact no
Mobile. +64 21 554 812
Email. [email protected]
Website
https://www.kotarecreative.com/
Kotare is primarily run by Rebecca, a skilled graphic designer with over 20 years experience.
With her years of expertise, she can deliver design solutions that are compelling, relevant and effective.
Highlights
Extensive design experience
Specialises in brand rebuilding
7)  Rich&Co

Best for
Design & Marketing
Services
logo design
brand identity
web design
brochure design
packaging design
printing
Address
N/A
Contact no
Email: [email protected]
Tel: +64277673718
Website
https://richandco.co.nz/
Rich&Co aims to offer outstanding design services at the most affordable prices. They are capable of achieving that thanks to more than thirty years of experience in the design industry.
Their team of professionals ensure that they continuously deliver the best to their clients. With them as your partner, your brand will become the most memorable it can be.
Highlights
Excellent customer service
Team of professionals
8)  Design By Cheyney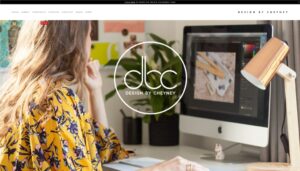 Design By Cheyney is a boutique graphic designer that offers high-quality services. They aim to help design have better visual communication and grow.
They provide their services to clients worldwide. Visit their website if you're interested!
Highlights
Boutique graphic designer
Offer a variety of graphic design services
9)  RedSpark Creative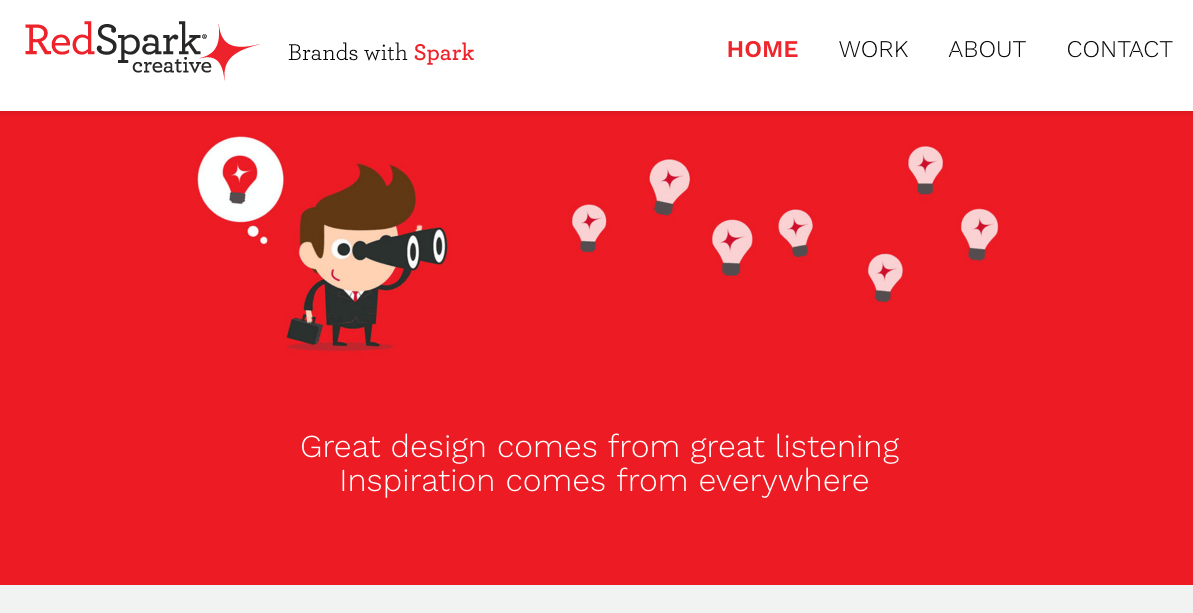 | | |
| --- | --- |
| Best for | Logo and Packaging Designs |
| Services | Branding, Graphic Design, Digital Design, Advertising, Print Management, Full Service |
| Address | 105A Jervois Road, Herne Bay, Auckland 1011, New Zealand |
| Contact no | 09 337 0305 or 021 303 695 |
| Website | https://redspark.co.nz |
With RedSpark Creative, you can get a brand that is catchy, expressive, and communicative. They offer a wide variety of advertising services, from printing to illustration making.
Their team of professionals will make sure to take your input while creating the best design for your business. Whether you're starting a new venture or just rebranding, they can handle whatever you may need.
Highlights
Creates effective branding
Attractive designs
Team that listens and cares
Offers product or package printing
Generate brand awareness
Finishes work the given timeframe
Customer Reviews
Alisa Perkins said from Google Reviews:
"Absolutely love working with this talented team. Ross is an exceptional designer. He completely understands and interprets what we are setting out to say with our Logos and material, delivering outstanding quality work that has performed brilliantly…"
10) Windsor Creative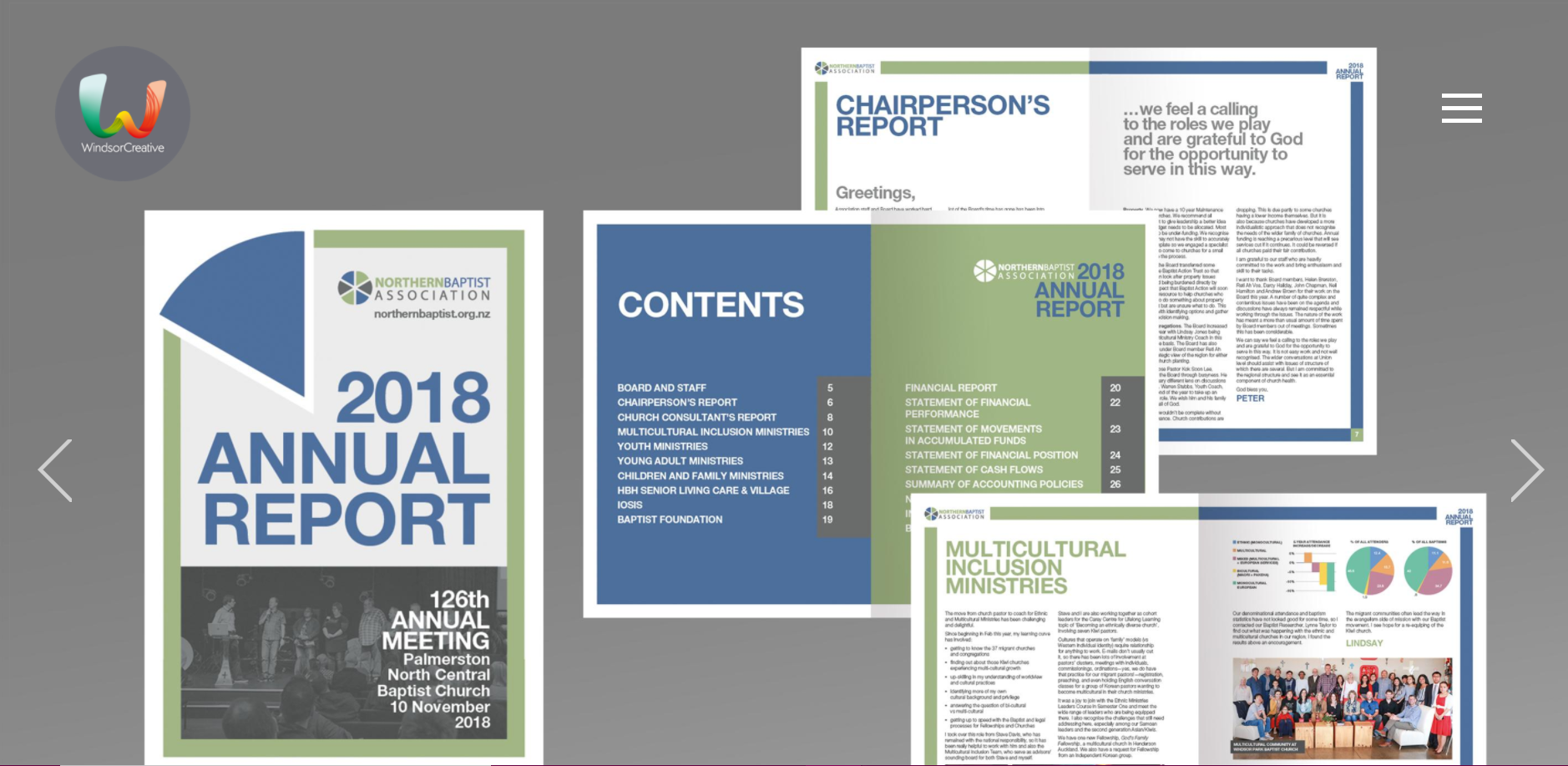 Best for
Creative designs
Services

Publication, Branding, Illustration, Web

Address

Windsor Park Centre, 550 East Coast Road
Mairangi Bay, Auckland, New Zealand

Contact no
Website
https://www.windsorcreative.org.nz/
Windsor Creative is known to be a great company for printed and graphic design in Auckland. Harnessing their creativity from faith, they make sure to honor their Christianity in their craft.
They're highly recommended by all of their previous clients, may it be for website ideas, illustration, advertisement branding, and whatnot.
Check out more of the details on their site.
Highlights
Amazing visualization
Meaningful messages
11) Soni Design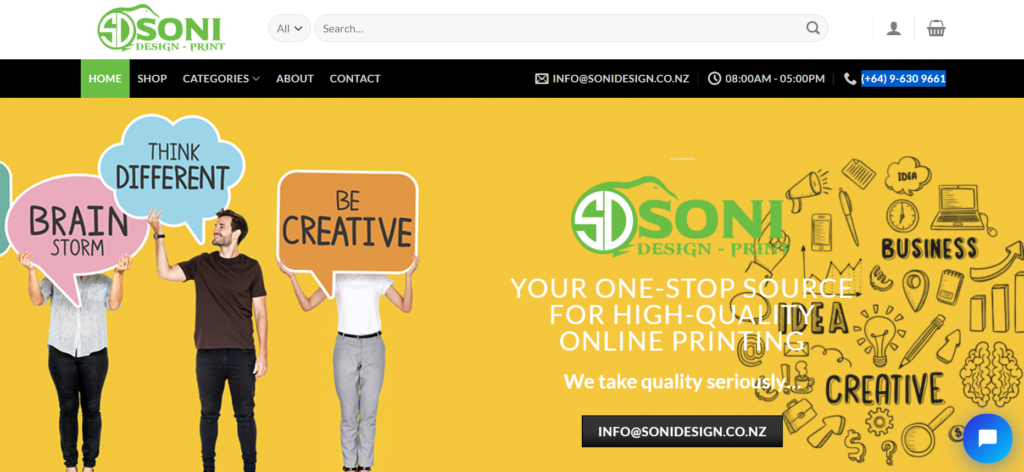 Soni Design is the go-to firm for anyone looking for quality and quick online printing services in Auckland.
The company boasts a wide array of materials to choose from, perfect for business and even personal goals.  If you're looking for top-notch posters, business cards, brochures, letterheads, and other print materials, make sure to check out Soni Design.
Highlights
Free shipping over $199
Amazing customer service
Free samples available
No artwork setup fee
12) Edifian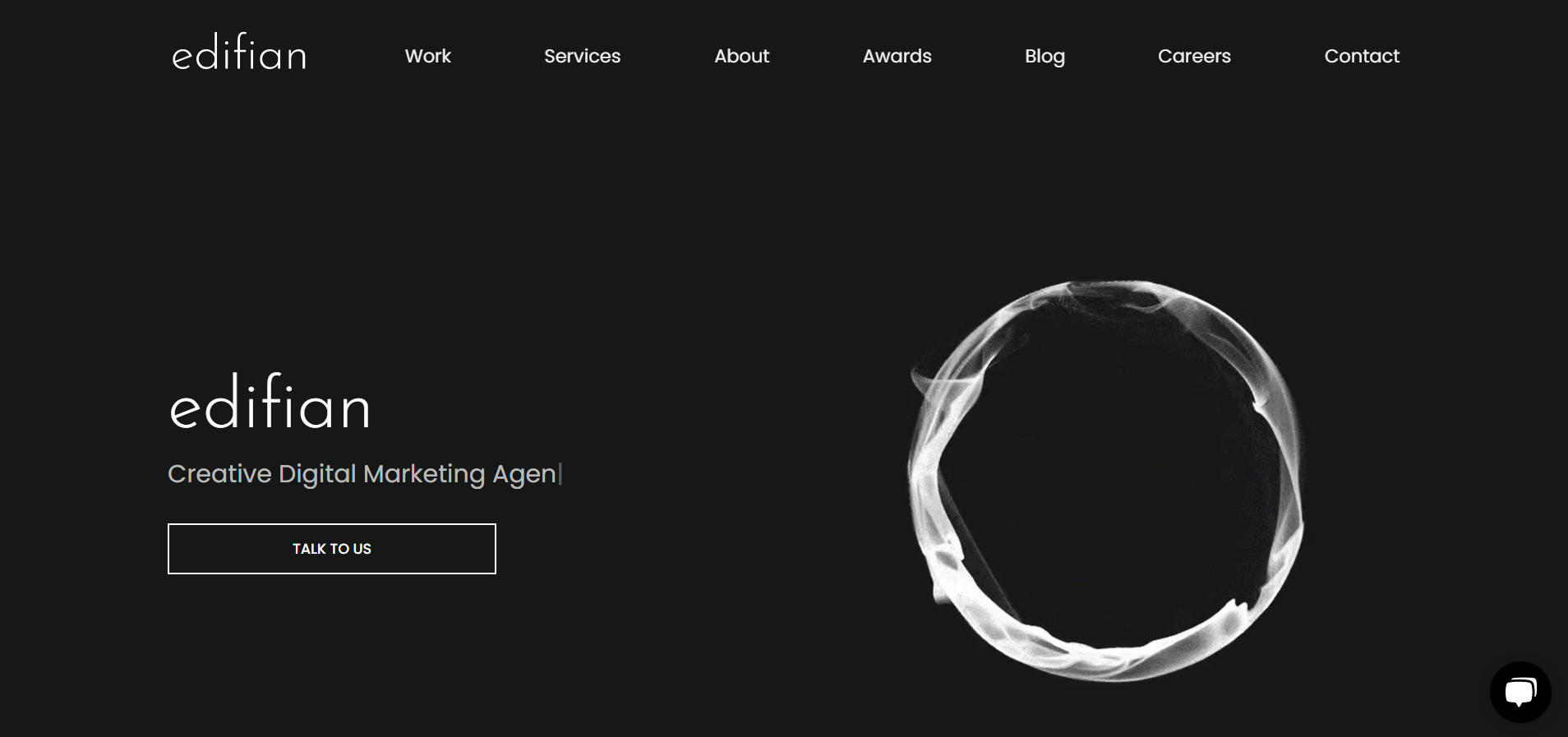 | | |
| --- | --- |
| Best for | Digital Creatives |
| Services | Design Strategy, Creative & Design, Digital Platforms, Data & Analytics |
| Address | Auckland, New Zealand |
| Contact no | [email protected]+64220647073 |
| Website | https://edifian.digital |
Edifian is a creative digital agency partnered with many businesses in New Zealand. With their wide variety of services, they help companies navigate the digital landscape.
They are well-versed in web development, digital transformation, marketing, and user experience. Contact them now to grow your business digitally!
Highlights
Full-service agency
Team of various industry specialists
And there you have it for the best graphic designers in Auckland. These exceptional graphic designers will make your product or business stand out in ways that will leave you astonished!
Any questions pertaining to these Auckland graphic designers? If you have any, send us a message, and we will get back to you soon.
And if you want to work out how to use your new designs for ads, we have a list of resources for that too. Just read our list of the best advertising agencies in Auckland.