The 8 Best Home Builders in Wellington
Building your home can be both an exciting and overwhelming experience. But fortunately, the best home builders in Wellington are here to make it a breeze for you.
We chose the ones who have the expertise and professionalism to deliver on your dreams. What's more, we chose those with fabulous communication, awe-inspiring house plans, and personable and respectful staff.
With them, you'll make a smart investment for a bespoke home that will do you proud. Now, without any delay, let's round up the best home builders in Wellington!
1)  Builders Wellington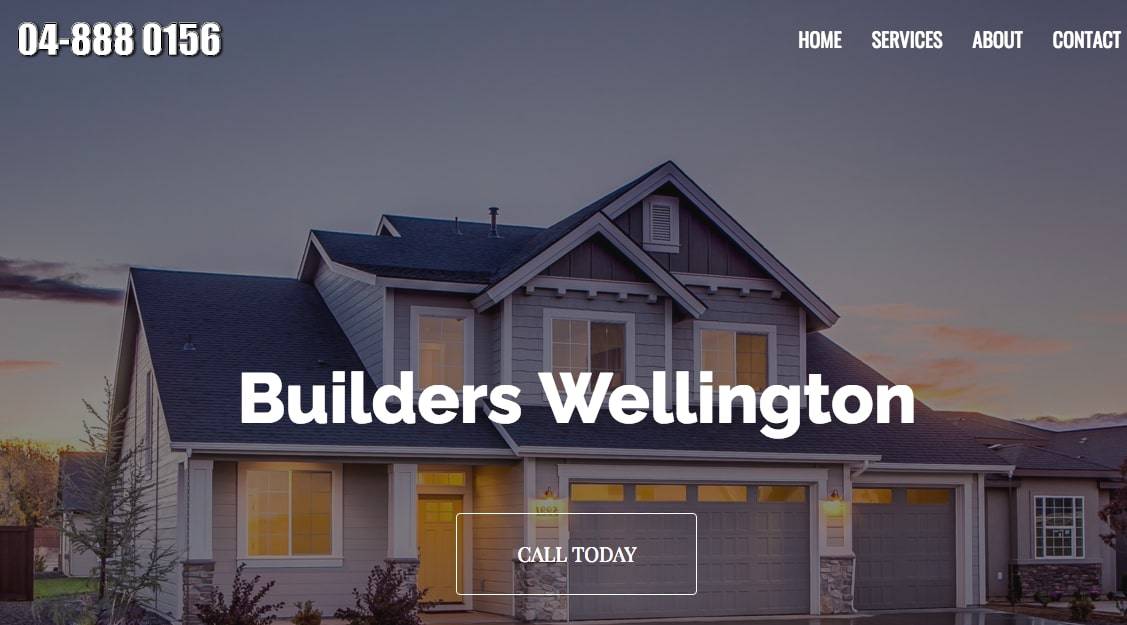 BEST FOR
Clear Communication and Friendly Staff
SERVICES
●       Planning and Designing

●       House Renovations

●       Kitchen Renovations

●       Bathroom Renovations

●       Decking

●       New Builds

●       Extensions

●       Alterations

●       Fences

WEBSITE
https://www.builderswellingtonnz.kiwi/
ADDRESS
10 Home Street, Mount Victoria, Wellington 6011, New Zealand
CONTACT DETAILS
+64 4-888 0156
OPERATING HOURS
Monday to Sunday: 7am – 7pm
If you're getting started on your new building project, it's essential that you find someone who's capable and trustworthy. We therefore suggest Builders Wellington.
From start to finish, they maintain outstanding communication and never leave you hanging. In fact, this is among the strengths many of their clients have praised.
They have a team of licenced, qualified tradesmen of architects, builders, and designers to bring your building dreams to life. They ensure that you get a result delivered on time and within budget.
Also, as one of the best home builders in Wellington, they offer stunning house and land packages too.
Highlights
Outstanding communication
Licenced and qualified builders
Stunning house and land packages
Results that are on time and within budget
Customer Reviews 
One client, Josh, shared this on the website: 
"They built my friend's house in Miramar and he recommended this company to me when I was looking for a good building company to build my house in Upper Hutt. I loved my friend's house and wanted something similar so I hired this company. I am so glad I did. The whole process was seamless. The communication was phenomenal. My whole family is in love with our new house. Thank you for turning our dream into reality. I am gonna recommend you guys to all my friends and family."
2) AJ Oaks Building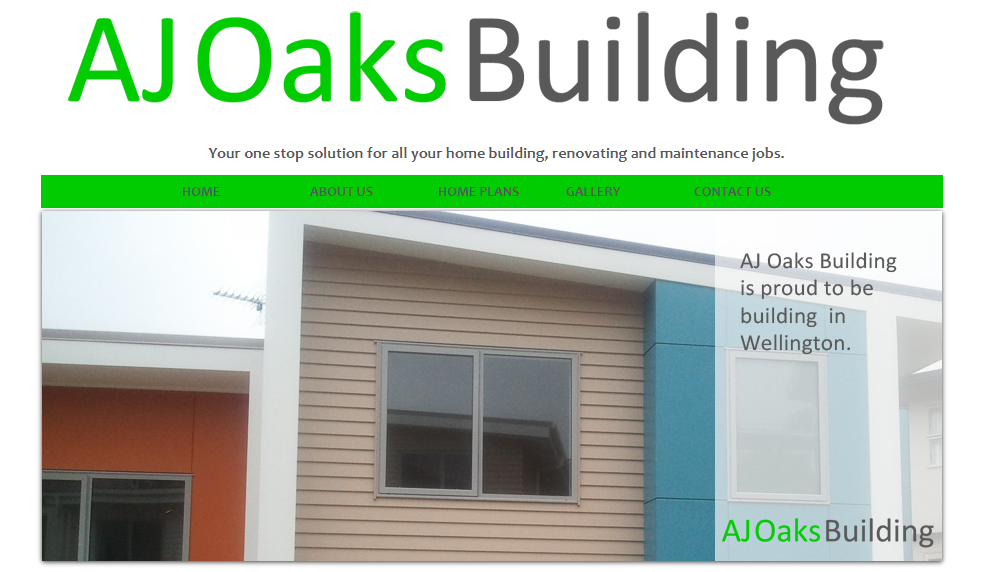 | | |
| --- | --- |
| Best For | Residential Building |
| Services | Replacing doors, New cladding, Repairing cladding and windows before painting, Fixing leaks, Installing new door handles/window latches, hinges etc, General maintenance and repair. Renovations, Alternations, New kitchens and bathrooms, Fences and landscaping, and New builds |
| Website | http://www.ajoaksbuilding.co.nz/ |
| Address | 42 Cunliffe Street, Johnsonville, Wellington 6037, New Zealand |
| Contact Details | [email protected] or 04 477 4493 |
| Operating Hours | n/a |
If you're in need of home building, renovating, and maintenance job, then you must give AJ Oaks Building a call! They specialize in full range of residential building work.
Andrew Oakenfull, their licensed building practitioner, has been working with AJ Oak Building for 15 years. He makes sure that he will provide his clients with the utmost service and accommodate all their concerns.
With them, rest assured that no matter big or small the job is, they will provide you the best quality of service and work that you deserve!
Highlights
Excellent craftsmanship
Customised service design
Customer Reviews
Nicholas Pert, one of their satisfied clients was amazed by how Andrew and his team worked in his building steps for their deck. Check out his review below.
"Andrew and his team did some work building steps for our decking. They also did some repairs on our weatherboards which turned out to be more work than expected. They had great communication, did excellent work and were very understanding around finances/ cost blowout. We came away feeling like we've found our go to builder."
3)  Landmark Homes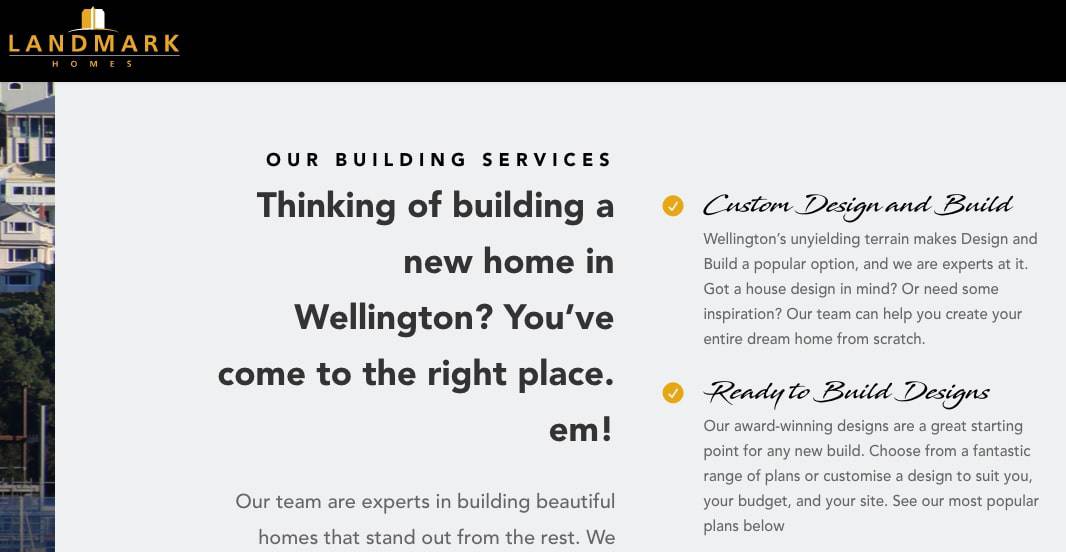 BEST FOR
Stress-Free Building Process
SERVICES
Custom Design and Build

Ready-to-Build Designs

Remove or Demolish and Rebuild

House and Land Packages

Feasibility Assessment

WEBSITE
https://www.landmarkhomes.co.nz/
ADDRESS
1Jackson Street, Level 1, Petone, Wellington 6011, New Zealand
CONTACT DETAILS
0800 477 110
OPERATING HOURS
Monday to Friday: 9am – 4pm
Have a specific house design already or opting for a ready-to-move-in home? Well, call Landmark Homes! Their entire service can be summed up in two words: hassle-free service.
They have dedicated and resourceful builders who know the Wellington terrain very well and can provide a bespoke solution no matter how tricky or complex the situation is.
They offer design and build, remove and rebuild, house and land packages, and feasibility reports. Throughout the build, they'll handle everything from planning to completion.
Landmark Homes is an award-winning company having recently won the 2019 Tida Homes Winner and Tida Homes Highly Commended categories.
Highlights
Award-winning builder
Hassle-free service
Dedicated and resourceful builders
Will manage the project through to completion
Offer a full range of options 
Customer Reviews 
Here's what Andrew Tong had to say about them on Google Business:
"What a great team to deal with, very professional approach and great communication. Client focused with phenomenal experiences."
4)  Primesite Homes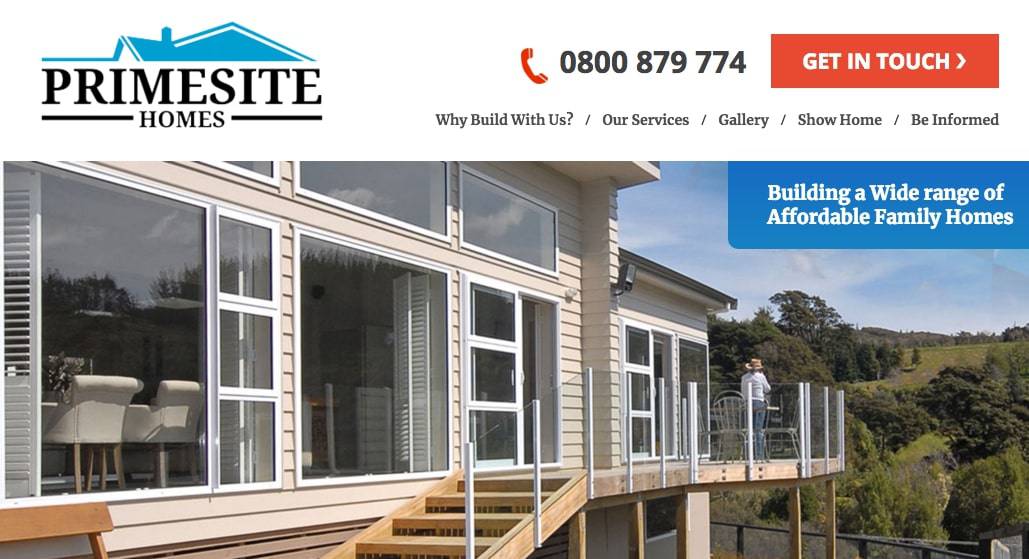 BEST FOR
Affordable Family Houses
SERVICES
Free Section and Budget Appraisal

Full Design and Build

New Home Build

Subdivision and Infill Housing

Remove and Replace

WEBSITE
https://www.primesitehomes.co.nz/
ADDRESS
6 Burgess Road, Johnsonville, Wellington 6037, New Zealand
CONTACT DETAILS
+64 4-478 8719
OPERATING HOURS
—
Primesite Homes specialises in providing affordable family houses as well as innovative architectural builds. Their team members are Master Builders with over 30 years of experience.
The team offers a free, non-obligatory site and section assessment for your custom home build. Along with that, they will discuss the possible options and expected costs.
They will help you plan your expenses to maximise the value of your space whether you're building a single unit or two units together. Financing options are also offered by Primesite Homes.
You'll have a beautiful, quality and well-sectioned house tailored to your needs and the building code — at only a fraction of the cost as compared to that of other builders.
Highlights
Beautiful and well-sectioned house
Competitive rates
Over 30 years' of experience
Financing options are offered
Free site and section assessment
Customer Reviews
Dianne and Darryl Florance wrote a review on the webpage:
"We are currently building our third house with Primesite Homes; obviously that in itself speaks volumes for the company.
The overall end products have been very pleasing and have not exceeded budget, which is always a bonus.
From beginning to end of contract we were kept well informed ahead of time as to the next phase of the project and were delighted that it was completed within the expected time frame. 
Their expert advice and guidance made it a stress free experience. We have and will continue to refer Primesite Homes to others who intend to build."
5)  Adrian Reid Builders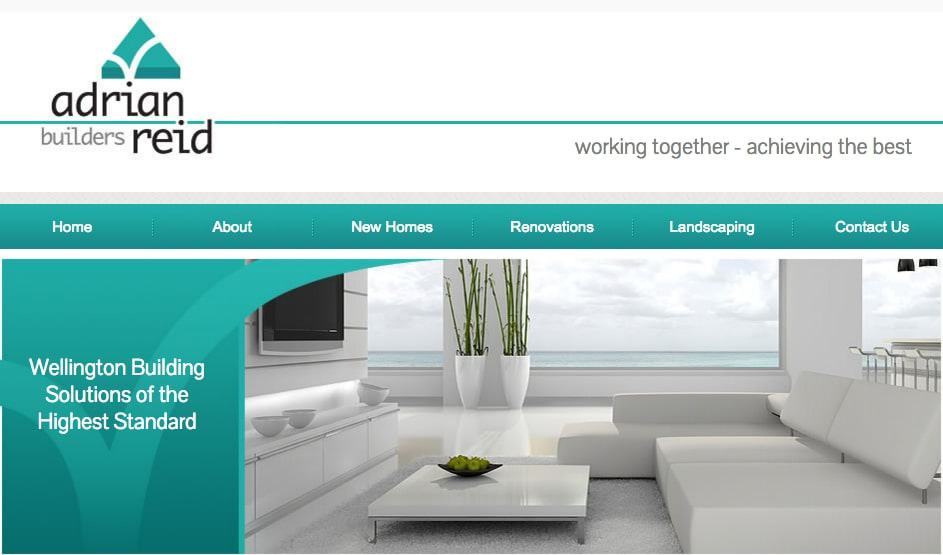 BEST FOR
Premium Architectural Homes
SERVICES
New Certified Homes

Renovations and Alterations

Hard Landscaping

WEBSITE
https://www.adrianreidbuilders.co.nz/
ADDRESS
63 Maupuia Road, Maupuia, Wellington 6022, New Zealand
CONTACT DETAILS
04 380 9598
OPERATING HOURS
Monday to Friday: 8am – 5pm
For a pleasing and innovative new build, Adrian Reid Builders is just the one to call. In designing houses, they always have the clients in mind.
They are members of Certified Builders Association NZ and Licenced Building Practitioners. You can expect nothing but superb-quality work and care from them.
You won't get the slightest hassle from them with their ability to project manage from start to end. They also give suggestions to keep down costs while retaining quality, say their clients.
In addition to being home-building maestros, they are landscaping experts too. You can get in touch with them for free advice and quoting during work hours.
Highlights
Specialise in architecturally-designed homes
Superb-quality results
Suggest ways to minimise costs while retaining quality
Qualified and certified builders
Free advice and quoting
Customer Reviews 
Adrian Reid Builders have some of the best home builders in Wellington. Edward, one client, stated on the website: 
"Great builder, very helpful and honest with lots of good suggestions to resolve challenges in an economical way while maintaining quality."
6)  SLC Builders
Looking to renovate your home? SLC Builders is more than capable of helping you with just that, thanks to their comprehensive services.
Their home improvement process is one of the best in the industry. They make sure to consider your suggestions and preferences during the planning phase. With their constant communication and transparent reports, you can rest assured that your home will look its best.
Highlights
Comprehensive consultations
Constant communication
7)  Ebuild
BEST FOR
Complete Building Services
SERVICES
Consultancy
Building
Project Management
Guarantee
WEBSITE
https://ebuild.co.nz
ADDRESS
128G Park Road
Miramar, Wellingon
New Zealand
CONTACT DETAILS
Phone: 04 380 7414
Email: [email protected]
OPERATING HOURS
Mon-Fri 9am–5pm
Ebuild Residential aims to provide their clients the best home building and renovation services. They have many years of experience in the industry.
They always take a cooperative approach when it comes to working with their clients. With their help, you can easily work towards the home of your dreams.
Highlights
Decades of experience
Skilled tradesmen and professionals
Cooperates closely with clients
Free consultation available
8) No. 8 Building Recyclers

| | |
| --- | --- |
| BEST FOR | Restoration Services |
| SERVICES | Repair and Restoration Services |
| WEBSITE | https://no8recyclers.co.nz |
| ADDRESS | 8 Gough St, Seaview, Lower Hutt, Wellington, 5010 |
| CONTACT DETAILS | (04) 568 51 47 | [email protected] |
| OPERATING HOURS | Mon 9:00-2:00, Tue-Fri 9:00-4:00, Sat 8:00-1:30 |
If you're looking for a company that specialises in woodwork and restoration, then No 8 Recyclers may interest you with its services.
No 8 Recyclers was established in 2013 with one goal in mind. That is, to place great focus on environmental sustainability through the reduction of wood waste.
The company restores various woods, especially native timber, believing that they still have another cycle of use. The result is an extensive catalogue of colonial doors and ranch sliders, as well as many metres of recycled tongue and grove flooring made from New Zealand native Matai and Rimu.
Aside from restoration, No 8 Recyclers also specialises in door and window repairs. Plus, they're also capable of working on any repair needs, even something as serious as structural damages.
Highlights
Restores and repairs wooden doors and windows
Performs double glazing on timbre windows and doors
Accepts jobs for any repair needs
Excellent customer service
And there you have it for the best home builders in Wellington. You can depend on them for a stunning and optimised new build where you'll get value for your money.
Any questions thus far about our topic today? If you have any, send them over to us via message and we'll get back to you in a bit.
Also, while you're at it, you may want to install a solar PV system for your new house to reduce your power bills. For this, you can read about the best solar panels Wellington specialists.