The 5 Best Hoverboards In New Zealand
Thinking of getting out under the sun or saving up on your commute? Well, this article might help you, as we're going to take a look at the best hoverboards in New Zealand for kids and grown-ups.
Hoverboards can get you around the city faster, cooler and in style. And, if you only stick to products like the ones we've listed here, you have the certainty of knowing they're safe and have met all relevant production standards.
But first, let's talk about what we look for in hoverboards. That way, you'll know how we put together this list of the top hoverboards in New Zealand.
What to look for in a hoverboard
There are a number of things to consider when choosing a hoverboard. Here they are, one by one:
UL-2272 safety certification
Safety is of the utmost importance when it comes to buying a hoverboard. When you buy a hoverboard, you should always look to see if it has been UL-2272 approved.
This proves that the product has undergone shock and motor overheat tests. And also, that it isn't prone to safety hazards such as sudden fires or unstable decks.
Along with this, you should be wary of brands that aren't certified or that try to hide this fact. A particular brand (IO Hawk) had a case of its cheaper hoverboards bursting into flames, for example — you certainly don't want that to happen with one you're using!
Speed & distance rating
Next, you have to know whether the hoverboard is meant for use over short or long distances.
Your own needs or preferences come into play here when you choose a hoverboard, obviously. For instance, are you just heading out for a bright Saturday around the park or using it to assist your commute to work?
Long-distance user hoverboards tend to be great for those who spend more time between charges. However, they also tend to be heavier (because of a bigger battery).
Speed matters too, for most users — a good speed will usually be about 8-10 MPH. With a faster speed, you'll get to your destination in time and under no pressure.
Wheels for the terrain
The hoverboard's wheels are another factor.
If you're riding it out in the city with smooth roads and turns, good ordinary tires would do. If you're riding off the trail or crossing light puddles, pick ones with treaded tires.
We have both types in our lineup below, so whatever your needs, you should be fine with our top picks.
Battery
The best hoverboards, as far we're concerned, are the ones with decent or better battery life. There's little point in getting an item that can only carry you from your house to your neighbour's before needing another charge.
To get an idea of the battery life, you just need to check a hoverboard's maximum distance, as I said earlier You'd want to have a hoverboard that can get you to places and still have enough to get back.
You also want a hoverboard that doesn't take half a day to charge, for obvious reasons. Fortunately, most hoverboards take only a short amount of time to charge — usually from 1 to 3 hours.
Anyway, that's pretty much it for our list of considerations when putting together our top hoverboard picks. So, without further ado, here's our list of the 5 best hoverboards in New Zealand!
1. RAZOR HOVERTRAX 2.0
Best in Range Hoverboard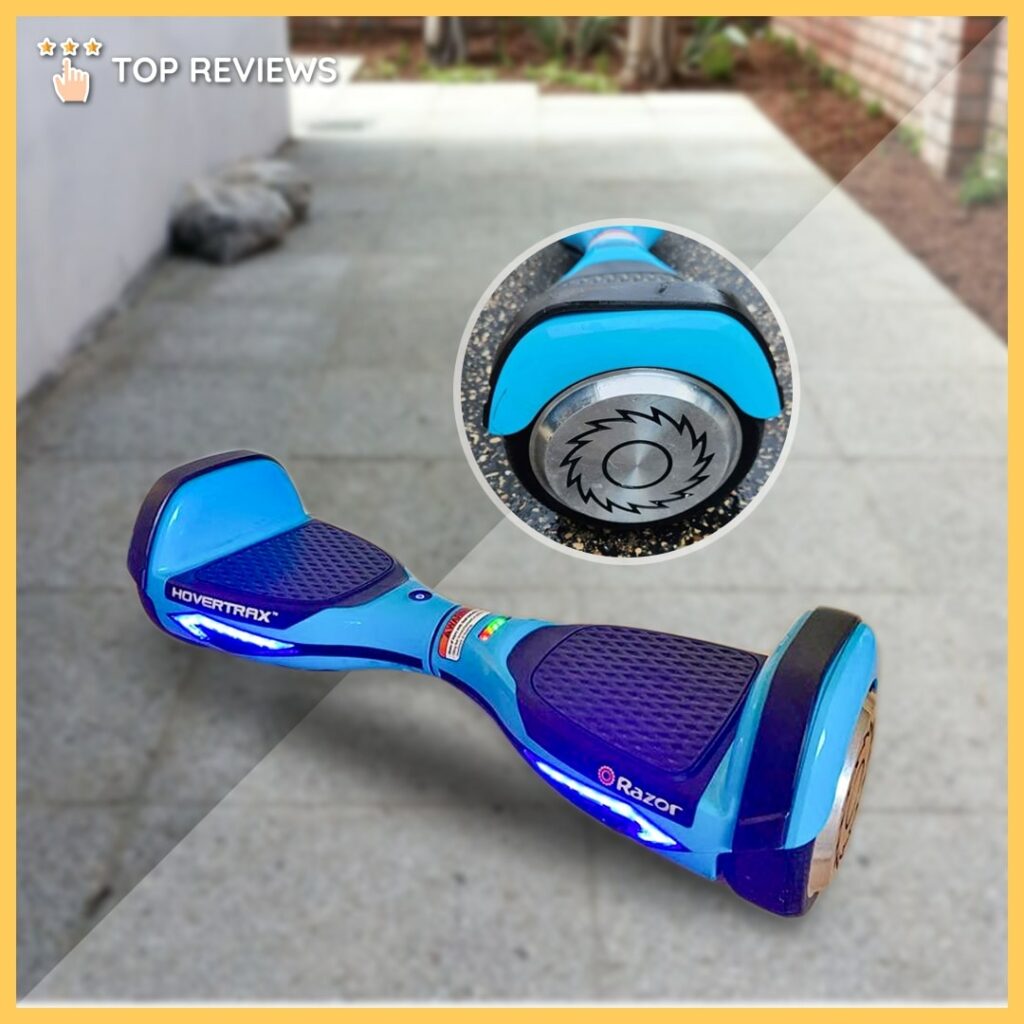 Price: NZ$999.99
Max speed: 8 mph
Terrain type: Flat terrain
Max load: 220 lbs
The Razor Hovertrax 2.0 is a more streamlined version of the old model, with a stronger battery and higher speed. It definitely lives up to its marketing slogan, which is 'Nirvana on Wheels'.
You and your kids will love the self-balancing feature on this too. It helps users develop their athletic balance and flexibility as they lean in with their bodies and arms when turning.
Though its total range is unreal at 15 miles and its best speed clocks in at a nice 8 mph, its battery falls short at only an hour. Still, it remains one of the best hoverboards in New Zealand.
It even lights up, if you're interested in that sort of thing! Though, if you are, you may want to check out the Razor Hovertrax DLX 2.0 — much the same but with a flashier paint job.
Highlights
Pros
Cons
+ Very cool ride for kids/adults

+ Range is a winner at 15 miles

+ LG battery can be replaced in an instant

− Short battery life on a single charge

− No Bluetooth pairing
Customer Reviews
As with the T1 pro, users found it easy to learn to ride the Razor Hovertrax 2.0! Positive reviews came not only from kids but also from adults such as aymanrizvan, who writes:
"This is a great product for someone who wants to master balancing themselves. I felt I could never do this myself. But after a few attempts and some determination, I can use the hoverboard without any problem. I can balance without any problem. Just keeping my mind focussed on balancing myself makes me forget all the worries I have that day. Got one for my son too."
2. SWAGBOARD VIBE BLUETOOTH HOVERBOARD, T580
Best Under-NZ$200 Hoverboard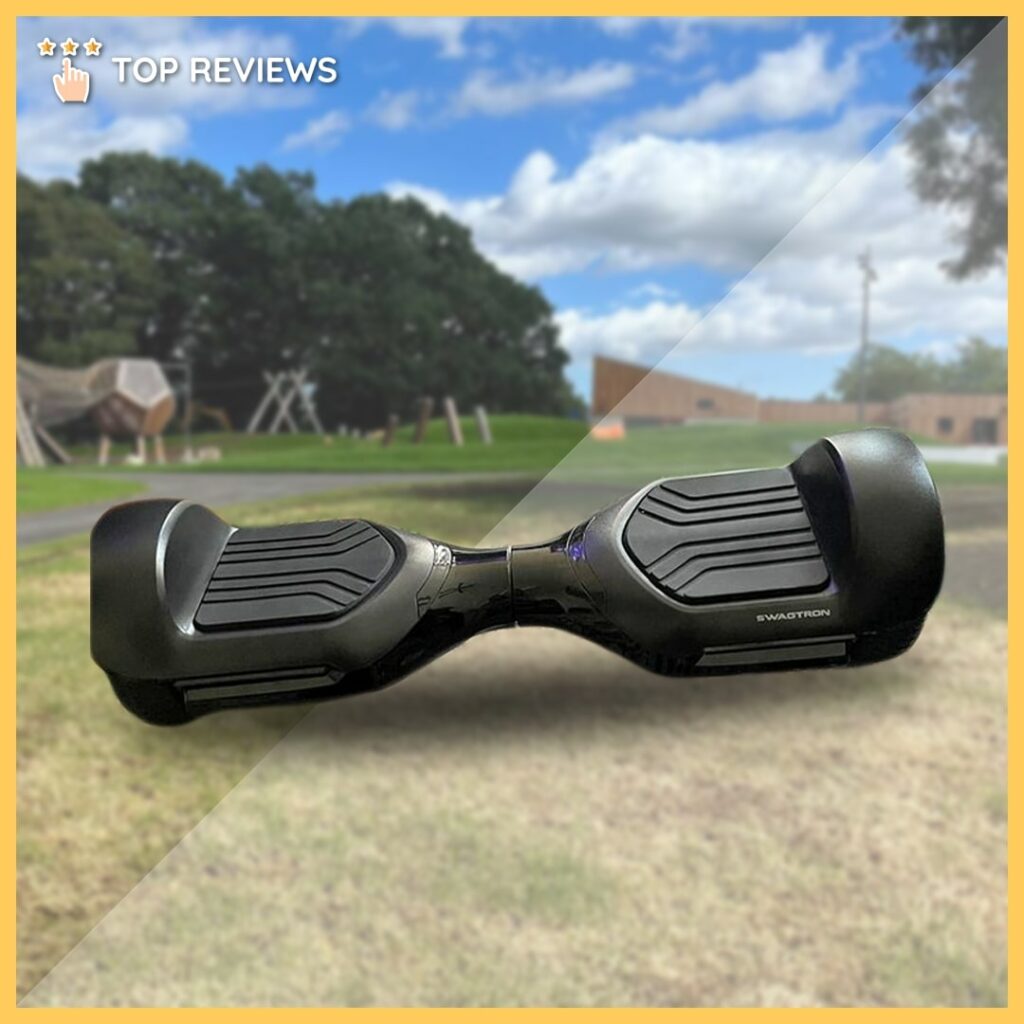 Price: NZ$332
Max speed: 7.5 mph
Terrain type: Flat terrain
Max load: 220 lbs
Just staying at home on the weekends is a little boring, so why not take the Swagboard Vibe Bluetooth Hoverboard out for a ride? With it, you can even play your tunes via Bluetooth while you go about.
No worries either if it's for your kid, as it has a self-balancing feature. This adjusts the settings brilliantly to aid their practice, steering, and balance.
It reaches up to 7.5 mph, fast enough for most users. Plus, it's UL-2272 safety certified so that you can be confident with it.
Highlights
Pros
Cons
+ Climbs 30° on inclined ground

+ Easygoing ride

+ Can play your favorite songs on the go

− Lower top speed than many others

− Shorter distance as well
Customer Reviews
Many users enjoyed the product and got the hang of using it in minutes. Avrilli wrote this review:
"Bought one for myself, this is the coolest thing ever. It worked perfectly with Bluetooth connected, and it's quite enough to surf a little in the house. Overall, it's a solid piece of product, worth every penny."
3. SWAGBOARD T1 PRO HOVERBOARD
Best Overall Hoverboard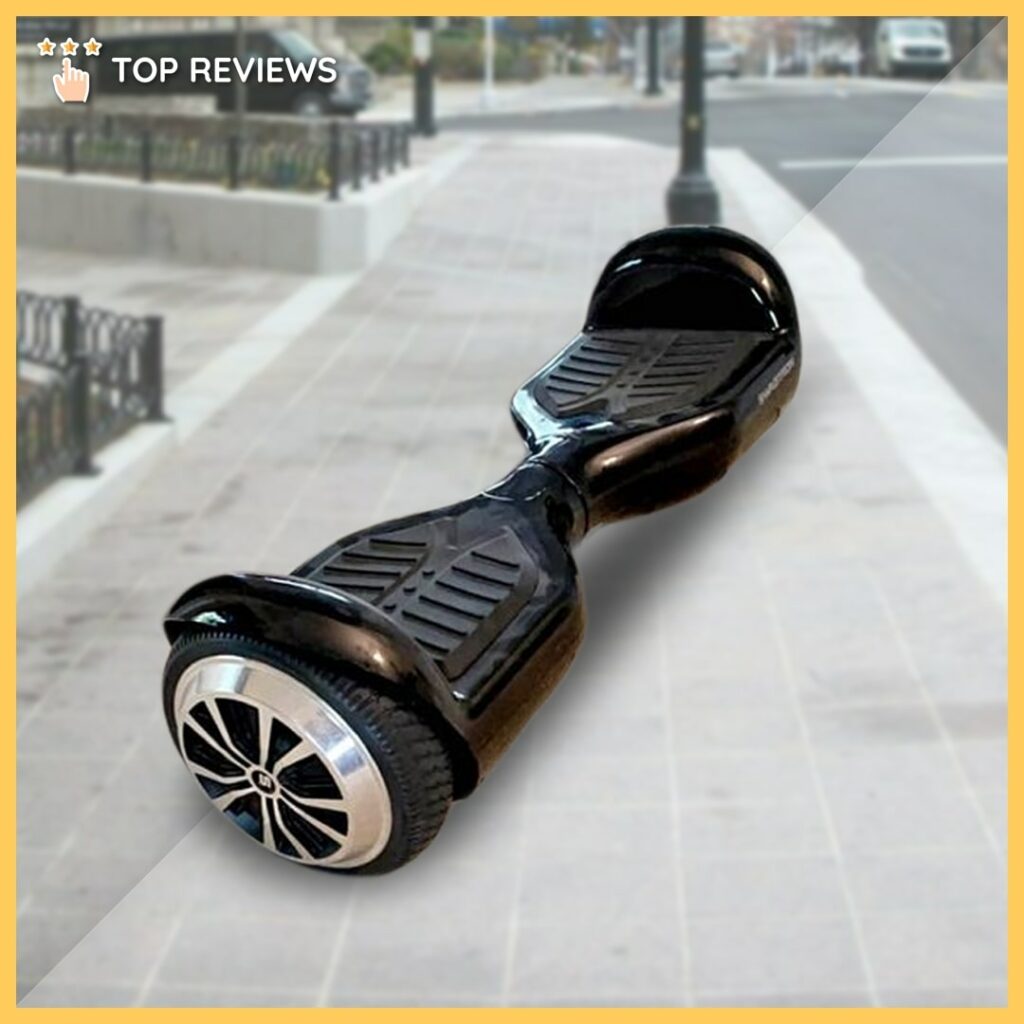 Price: NZ$527
Max speed: 8 mph
Terrain type: Flat terrain
Max load: 220 lbs
The Swagboard T1 Pro Hoverboard is the original hoverboard by Swagtron. For its speed, safety, and battery life, it has met with great acclaim and is surely among the best hoverboards in New Zealand.
Thanks to its incredible 250W motor, it's able to cover up to 11 miles with a top speed of 8 mph.
Safety brake technology allows one to have better control when stopping it. It also complies with UL-2272 safety standards.
Plus, it comes with cool LED lights that can brighten your way at night and make it safer and more visible as well. Choose from several colors including gold, black, pink, blue, red, and white!
Highlights
Pros
Cons
+ All-around excellence in speed, range, and performance

+ Safety brake

+ Battery life is 3 hours

− Not resistant to scratches

− Heavy for kids

− No Bluetooth app pairing
Customer Reviews
On Amazon, it received 3.6 out of 5 stars out of 790 customers. That indicates high satisfaction indeed!
One of the most popular comments about it was that its self-balancing features shortened the learning curve for users. KBrooks comments:
"This hover board met my expectations and my daughters. It was easy to learn how to manuver it. I like the fact that the battery is now protected so I'm not worried about fires. Plus my daughter loves how fast it charges. It's a great hover board!"
There were some negative reviews as well, however. For instance, a few found it shaky and unusable, and another complained of a manufacturer defect upon receiving it.
4. SEGWAY MINIPRO
Safest Hoverboard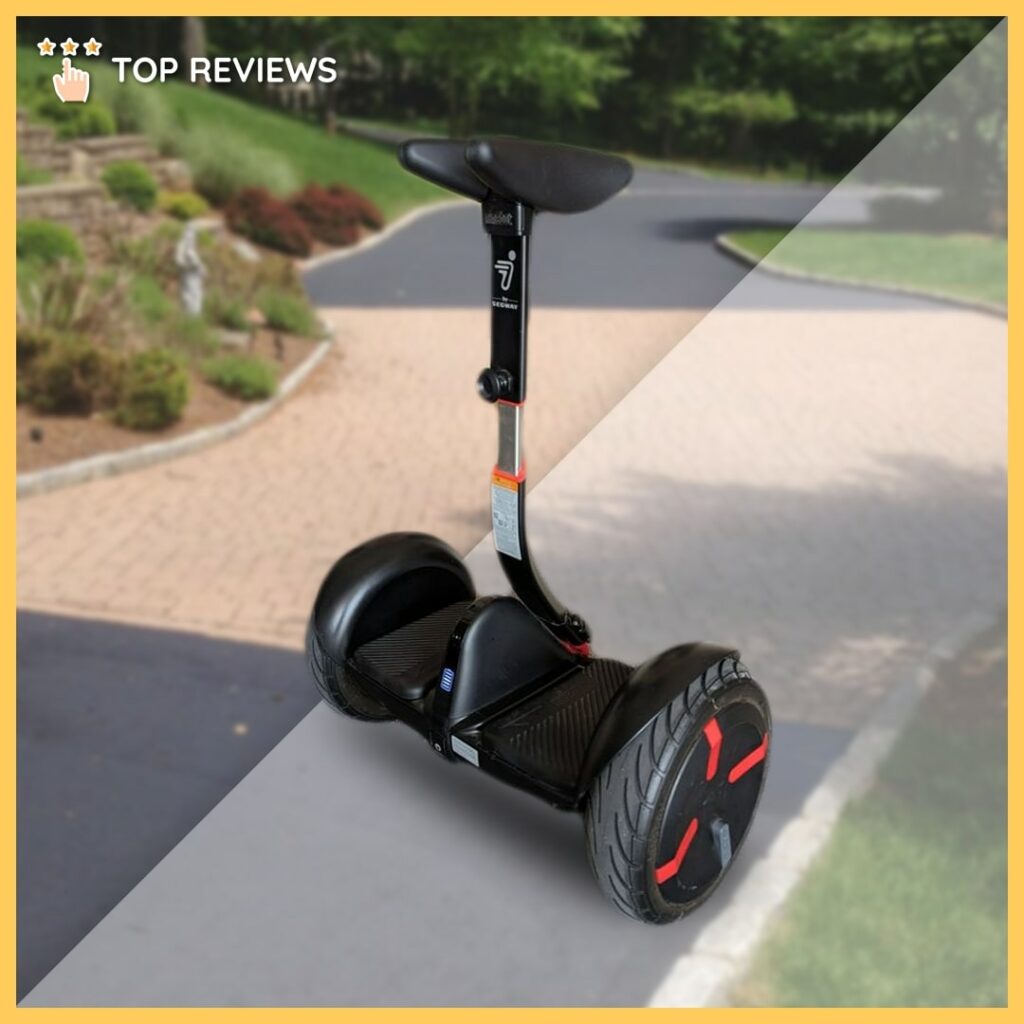 Price: NZ$1154.99
Max speed: 10 mph
Terrain type: All-around terrain
Imagine an ordinary hoverboard and make it as cutting edge as it could be. The result is the Segway miniPRO, which is unique even in this list thanks to its knee control bar.
Instead of ABS material, it is constructed with an aviation-grade magnesium alloy. That's where it gets its durability and shock-resistance from.
It is also fitted with a 400W dual motor that you can ride for a maximum speed of 10 mph. Max distance is at 14 miles and you can go up on 15° inclines.
Other than that, you have an anti-theft and alarm. With this, it locks your hoverboard system and protects the device from theft.
The Segway miniPRO can even be moved remotely and shows you information on the battery remaining. You also have the ability to change its front and rear lights.
In short, if you're serious about using a hoverboard as your mode of transport, this hoverboard has all the bells and whistles you won't want to miss.
Highlights
Pros
Cons
+ Speed reaches 10 mph

+ Can take you to a distance of 14 miles on full charge

+ Anti-theft and smart controls

+ Aircraft-grade materials for durability and lightness

− Longer charge time

− Stays mostly under 10 mph

− Expensive and hot in the eyes of others
Customer Reviews
Reviews for the Segway miniPRO are very interesting. It tends to polarise people, probably because it's so far from your standard hoverboard.
For example, you'll find both 1-star and 5-star reviews of it on Amazon. The pattern is much the same on other sites where it's available.
For negative remarks, some said that the footpad broke after only the second day of riding it. Others mentioned that the hoverboard or scooter doesn't connect reliably with the phone app.
However, positive reviews indicate that it's a very high-quality piece of equipment. This one seems legit by Justin Crites:
"An excellent devices. Far more practical than I expected it to be. I ride it nearly every day. Recommended for flat, smooth areas. Long battery life. I've used it for months with no maintenance yet."
So, polarising nature aside, this is one hoverboard we just couldn't pass up. With its high technology features and unsurpassable specs, it deserves to be named one of the best hoverboards in New Zealand!
5. EPIKGO Classic
Best for Off-Road Hoverboard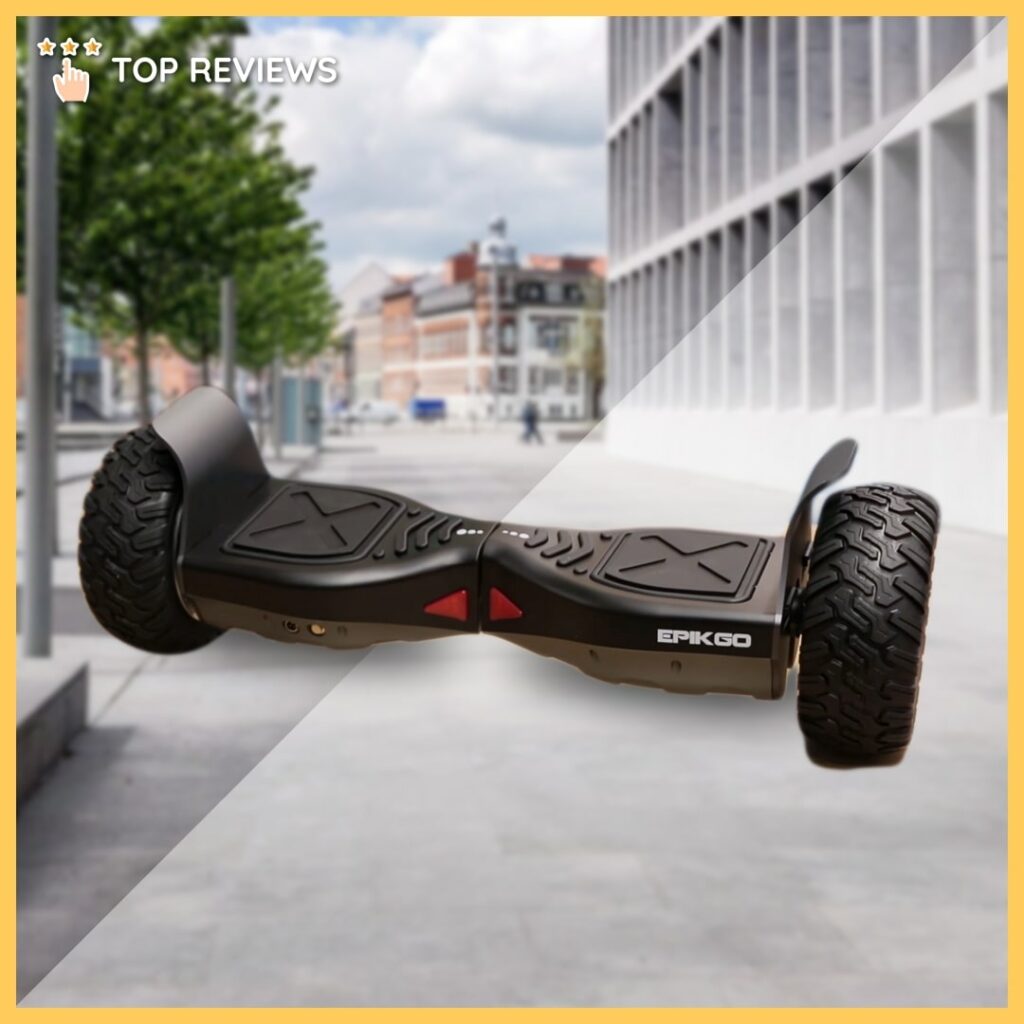 Price: NZ$1049
Max speed: 10 mph
Terrain type: All-around terrain
Max load: 240 lbs
The rugged tires of the EPIKGO Classic can take you anywhere, from the city streets to the slopes, and even through puddles. If you want one that traverses any kind of path, this is the one for you.
It charges only 1-2 hours to give you a coverage of 10 miles. And like all safe hoverboards, it is UL-2272 certified.
It also features durable fenders, LED turning lights, and headlights to guide you through the night. The only disadvantage is that the price is exorbitant, though the product delivers in quality.
Highlights
Pros
Cons
+ Takes on all terrains (road, grass, trail, dirt, slopes)

+ 1-2 charging time

+ Range is 10 miles until your next charge

− Highly expensive

− More challenging to maneuver
Customer Reviews
This is one of the top-rated hoverboards at present, even if it's not nearly as popular as cheaper competitors. The consensus among owners is nonetheless that it's worth every dollar.
Ananasn said:
"These hoverboards are unlike any hoverboard on the market. I was a previous owner of another brand's hoverboard and I felt that it was time for me to upgrade. The purchase of Epikgo has changed my life because this hoverboard has no limits. I am able to travel through dirt and gravel with ease. I go to the beach often and it's awesome that I don't have to leave my Epikgo at home."
Let's see another review that qualifies this as the best hoverboards in New Zealand. *amazonbuyer* comments:
"This is an awesome hoverboard. I have used other brands in the past but this one takes the cake. It is one of the smoothest rides I have ever been on and is very responsive to the most subtle movements."
And with that, you now know the best hoverboards in New Zealand! Whether it's for your own entertainment or as a practical purchase, you should be able to find a hoverboard that meets your needs here.
If you have any questions remaining about them, feel free to ask, though! You can also recommend hoverboards you think should have ended up here, if you think we missed anything.
What's more, if you came to this page because you're thinking of giving someone (like the kids or a fun-loving friend) a hoverboard, you may want to check out our other articles.
For example, you may also be interested in our list of the best trampolines in New Zealand — which may give you more ideas for fun gifts!