The 6 Best Immigration Lawyers in Auckland
Applying for an immigrant visa to New Zealand can be overwhelming. It's even more difficult if you have a personal, medical or deportation case. Fortunately, we've rounded up the best immigration lawyers in Auckland here to assist you.
We carefully selected those with the knowledge and expertise to help you attain your immigration goals. Also, we picked the ones who are compassionate and persevering, and who can make the entire process a breeze for you.
So if you're ready, here are the best immigration lawyers in Auckland!
1)  Chris Hilton – Visa4u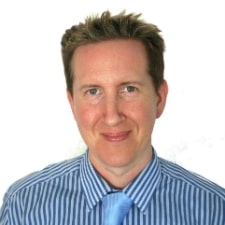 BEST FOR
Straightforward service
SERVICES
Visitor Visas

Work Visas

Student Visas

Resident Visas

WEBSITE
https://www.visa4u.co.nz/about-us/
ADDRESS
87-89 Albert Street, Auckland CBD, Auckland 1010, New Zealand
CONTACT DETAILS
+64 9-951 8069
OPERATING HOURS
Monday to Friday: 9am – 7pm
If you've decided to study, work, visit or live in New Zealand and need the best advice for your visa to be approved, then look no further than Chris Hilton of Visa4u.
He's a licenced immigration adviser as well as a member of NZAMI or the New Zealand Association of Migration and Investment.
Plus, he's a former member of Immigration NZ so he knows how the immigration system works, what documents you'll need, and the best strategies to use.
He has a multilingual and professional team dedicated to helping you in a range of immigration matters. He strives to give a straightforward and trustworthy service to his clients. 
Highlights 
Straightforward and trustworthy service
Licenced immigration lawyer
Handles a range of immigration matters
Gives the best advice
Customer Reviews
ML Velasco wrote this of immigration lawyer Chris Hilton:
"Chris YOU the Man!
No words can't describe how professional, responsive, and very humanitarian approach to their clients. Deals fairly and squarely and the best it won't let their clients down. The team at Visa4U are not just career driven but they change life for the better. All the best and more more more power to your team Chris!
GOD Bless."
2)  Jag Lal – Jag Lal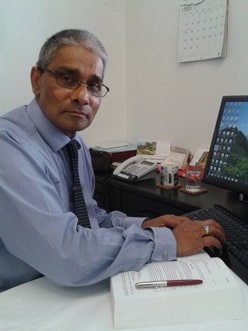 BEST FOR
Family visa applications
SERVICES
Family Migration

Work Visas

Residence Visas

Appeals

Miscellaneous Immigration Services

Employment Law

Commercial / Business Law

Family Law

Powers of Attorney

Wills

WEBSITE
https://www.jaglalimmigration.co.nz/profile.cfm
ADDRESS
9 Remuera Road, Newmarket, Auckland 1050, New Zealand
CONTACT DETAILS
+64 9-522 2407
OPERATING HOURS
Monday to Friday: 8.30am – 5pm
One of the best immigration lawyers in Auckland, Jag Lal is the principal of Jag Lal practice. He has a special interest in family visa applications and solves prejudicial issues like deportation and expired visas.
He is also a member of the NZAMI and Auckland District Law Society subcommittee. Therefore, you don't have to call another professional to help resolve legal matters when he's on your team.
Jag himself migrated to New Zealand over 44 years ago. He can help you settle permanently or work professionally in New Zealand for a great rate.
His complete list of services includes skilled migrant, entrepreneur, student, residence and visitor visas. He can also handle citizenship and refugee matters.
Highlights
Specialises in family-based applications
Can help you settle in New Zealand
Cost-effective service
ADLS Subcommittee member
Customer Reviews 
Here's a snippet from Vishal & Beena's letter thanking Jal Lal for his help:
"Our case was very difficult as we went to couple of lawyers both in Auckland and Hamilton but unfortunately neither of them have express any positive hope for our case nor accepted. But when we met you, we saw the positivity in your words, the way you gather all the information in first meeting was in detailed and thats what gave us a hope. The day we met, we completely impressed by your skill, experience and attention to details for each point which we have mentioned about our case.
By your professional skill, extensive knowledge, and god blessing, we got the visa approval for two years which is unbelievable for us in just one week without any problem. Thank you a lot sir , you have not only saved our career but also you have help to show the power of truth. Truth always win and we extremely amazed with the result. "
3)  Kamil Lakshman – Idesi Legal Ltd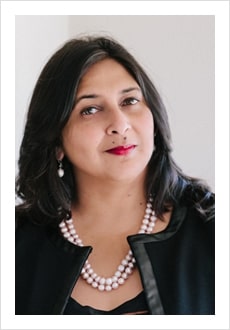 BEST FOR
Strong advocacy skills
SERVICES
Immigration Problems

Visitor Visa

Student Visa

Work Visa

Skilled Migrant Visa

Family Visa

Refugee & Asylum

Business Visa

WEBSITE
https://www.immigrationlawyersauckland.co.nz/immigration-law-specialists/
ADDRESS
Level 1/207 Broadway, Newmarket, Auckland 1023, New Zealand
CONTACT DETAILS
+64 9-283 0157
OPERATING HOURS
Monday to Friday: 9am – 5pm
For immigration and refugee concerns, Kamil Lakshman has you covered. She has considerable experience in this area, having represented many clients around NZ.
Kamil is renowned in the Wellington community for her work as an immigration lawyer. Recently, more and more people from Auckland have sought her services.
Whether you plan to work, study or live in New Zealand, she can ensure that all your visa requirements are supplied and presented in the best manner for a great outcome.
She is a member of the Auckland District Law Society, New Zealand Association of Migration and Investment, New Zealand Association of Immigration Professionals, and many others.
Highlights
Immigration and refugee law expert
Has considerable experience
Strong advocacy skills
Accredited with numerous organisations
Customer Reviews
Let's see a glowing review from Dirk Van Dort about Kamil:
"We highly recommend Idesi to everybody who has complicated immigration cases. Kamil and her team helped us throughout these two years to accomplish our dreams. Many thanks Kamil and may god bless you."
4)  Lloyd Vivera – Lloyd Vivera Immigration Lawyer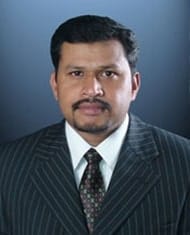 BEST FOR
Skilled and business migration
SERVICES
Skilled Migration Visa

Entrepreneur Visa

Investor Visa

Parent Visa

Partner Visa

Work Visa

WEBSITE
http://www.immigrationlawyers.co.nz/our-lawyer
ADDRESS
Level 1/236 Dominion Road, Mount Eden, Auckland 1446, New Zealand
CONTACT DETAILS
+64 9-623 2402
OPERATING HOURS
Monday to Friday: 8.30am – 5pm
If you are applying to work for a company in New Zealand and need assistance to make this successful, then you should get in touch with Lloyd Vivera.
He is an experienced immigration lawyer who practises in both New Zealand and Australia. Originally from India, he moved to New Zealand back in 2002.
His specialty is in the field of skilled migrant and business visas. When it comes to cases in this area, he has a special passion, commitment and understanding, having been an immigrant himself at some point.
One of the best immigration lawyers in Auckland, he is also a solicitor and barrister certified by the New Zealand Law Society and can represent you in the High Court.
Highlights
Experienced immigration lawyer
Specialises in skilled migrant and business visas
Personal service
Over 15 years' experience
Customer Reviews
Check out the review of one customer, Mike Jumari, of Lloyd Vivera:
"Very experience and professional , helpful lawyer whom will advised you accordingly. He knows his work very well and he is meticulous. Friendly and superb service. Highly recommended for those who are seeking assistance in any type of visas."
5)  Aaron Martin – New Zealand Immigration Law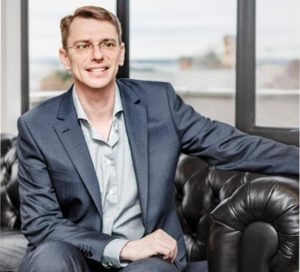 BEST FOR
Commercial visas and issues
SERVICES
Work Visas

Partnership Visas

Residence Visas

Visitor and Student Visas

Applications for Employers

WEBSITE
https://nzil.co.nz/why-work-with-us/
ADDRESS
15 Fairlea Road, Te Atatu South, Auckland 0612, New Zealand
CONTACT DETAILS
+64 9-869 2952
OPERATING HOURS
Monday to Friday: 9am – 5.30pm
Aaron Martin is a highly regarded and skilled immigration lawyer who mostly assists corporate clients with immigration application and associated issues.
Having worked with Immigration New Zealand and as a professional member of New Zealand Association of Migration and Investment, he's totally familiar with the visa application process.
Along with this, he is competent in handling appeals as well as medical and character issues. Therefore, you won't have to worry at all about what may come up.
What's more, he's helped many clients fulfil their dreams of studying and living abroad. So if you're applying for a student or even a partnership visa, Aaron's the one to call!
Highlights 
Specialises in commercial visas
Competent immigration lawyer
NZAMI member
Customer Reviews
Chengyan Wang, one client, said this of Aaron who is one of the best immigration lawyers in Auckland: 
"Highly recomend!Aaron is amazing. He is very professional and confident. He gave me confidence during my residency visa application. He know how to make right decision. And his thinking is always in advance of the fact. Besides,he is really hard working and have passion of his career. He reply me any time even at weekend. 
My case is complicated , my one Employer bankrupt and my second boss passed away. Immigration policy changed during my application. But Aaron can handle any tricky situation."
6)  Malkiat Singh – Carmento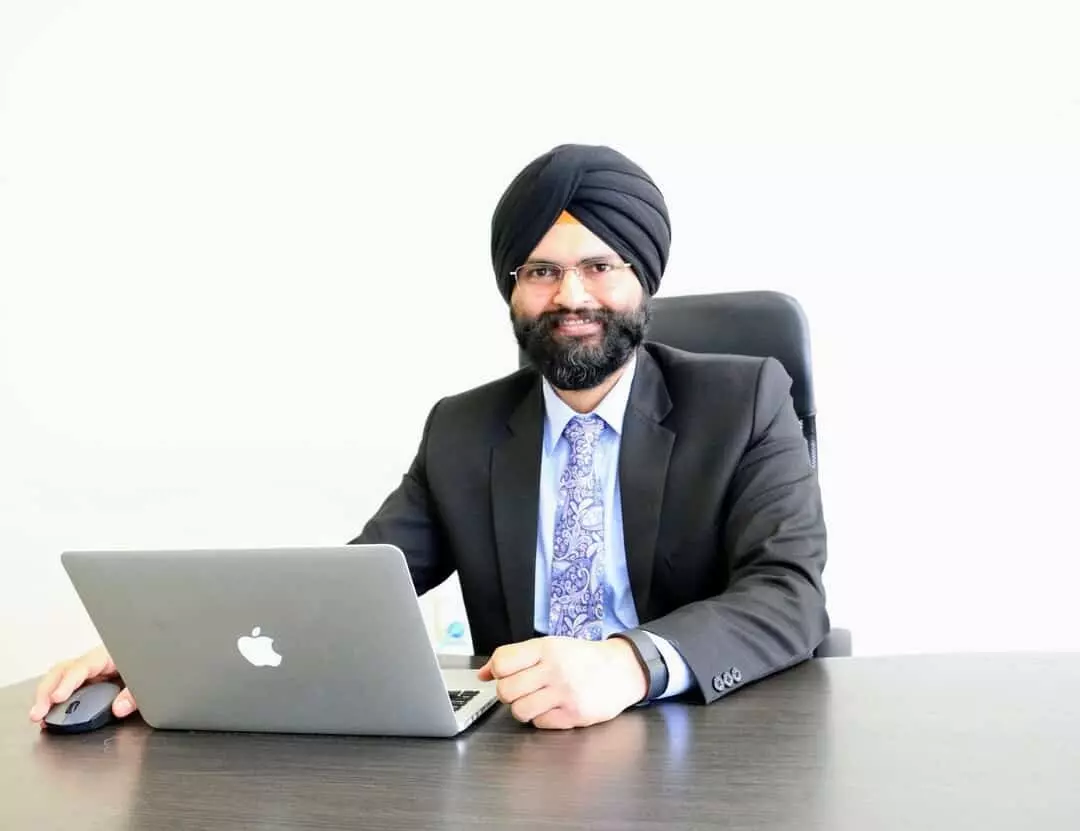 BEST FOR
Immigration Advice
SERVICES
Immigration Law
WEBSITE
https://www.carmento.com
ADDRESS
Level 10, 63 Albert Street, Auckland CBD, Auckland
CONTACT DETAILS
+64 9 887 8320
[email protected]
OPERATING HOURS
24/7
Immigration law is tricky to navigate, even for the most experienced. Fortunately, you can let Malkiat Singh from Carmento handle it without any worry.
Malkiat is a licensed immigration adviser who has a wealth of experience when it comes to immigration law. He has a reputation for achieving the best results for his clients. You can leave any immigration matter to him without worry.
Highlights 
Client-oriented
Mentoring approach
Unbiased advisors
Improves continuously
And that's all for the best immigration lawyers in Auckland. With their professional assistance, applying for a visa will be simpler and less worrisome for you.
Do you have any questions at all about the immigration lawyers we've listed? If you have any, feel free to send us a message and we'll get back to you in a bit.
By the way, you may also want to see our other lawyer lists. For instance, you can read about the best employment lawyers in Auckland, if you've been unjustly dismissed or unlawfully harassed at work.