The 12 Best Indian Restaurants in Auckland
Dining at an Indian restaurant for a change? If so, you're in the right place as we're featuring the best Indian restaurants in Auckland here for you.
We picked restaurants that have a wide variety of superb-tasting Indian food. Also, we considered those with inviting atmospheres and friendly staff based on customer reviews.
There are lots of delectable meals to try out at these eateries. Without further ado, here are the best Indian restaurants in Auckland!
1)  1947 Eatery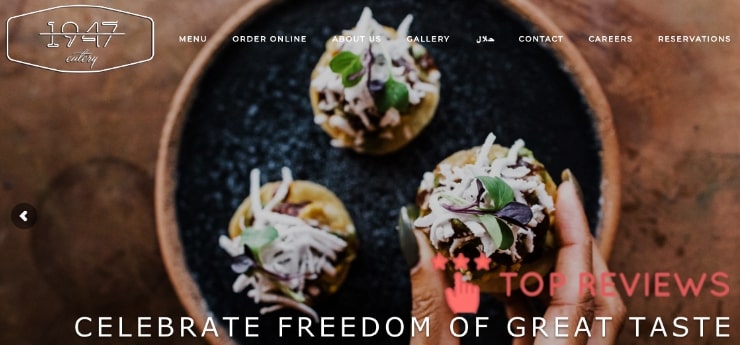 BEST FOR
Authentic Indian cuisine
SERVICES
Dine-In

Ubereats

Pickup

WEBSITE
http://1947eatery.co.nz/
ADDRESS
60 Federal Street, Auckland CBD, Auckland 1010, New Zealand
CONTACT DETAILS
+64 9-377 0033
OPERATING HOURS
Monday – Tuesday: 5.00 PM – 10.00 PM

Wednesday – Sunday: 12.00 PM – 11.00 PM
1947 Eatery is an Indian restaurant that was started by three friends. Although born and bred in Auckland, they are committed to sharing their love for Indian food and culture with their guests.
Their seasonal menu consists of authentic Indian cuisine from the street food from the busy streets of Mumbai to the Dum Biryanis from the Palace of Nizam.
To complement the food, they also have a well-equipped cocktail bar where your drinks are prepared.
When you dine at 1947 Eatery, you get a wonderful experience in Indian culture with a variety of foods to satisfy your palate!
Highlights
Authentic Indian cuisine
Seasonal menu
Great atmosphere
Well-equipped cocktail bar
Customer Reviews 
Fred, one customer, shares his experience at 1947 Eatery: 
"Ate myself silly here on fathers day. Lamb cutlets are a must try. Really enjoyed my goat curry. Really nice environment. Staff were helpful. Service good. Will go again."
2)  Cassia

BEST FOR
Traditional dishes with a modern twist
SERVICES
Dine-In

Takeout

Gift Vouchers

Private Dining & Events

WEBSITE
https://www.cassiarestaurant.co.nz/
ADDRESS
5 Fort Lane, Auckland CBD, Auckland 1010, New Zealand
CONTACT DETAILS
+64 9-379 9702
OPERATING HOURS
Tuesday – Thursday and Saturday: 5.00 PM – 9.30 PM

Friday: 12.00 PM – 2.30 PM, 5.00 PM – 9.30 PM
Keen to try some delectable Indian food? If you are, you can come over to the Cassia in Fort Lane.
They serve traditional Indian dishes made from local and authentic ingredients. You'll enjoy traditional Indian meals with a touch of modernity and creative presentation.
We suggest trying out their succulent lamb kebab, Bhuna chicken dish, and roasted carrot with cream and masala spices. You definitely shouldn't miss out on their appetisers too.
Takeout is available, and they also accept reservations for private dining and special events.
Highlights 
Traditional meals with a modern twist
Serves a variety of food
Opened in 2014
Accepts bookings for private dining and special events
Customer Reviews 
One diner named Jagrut Lallu wrote a nice review of his experience in Cassia: 
"Indian food is hard to reinvent – this restaurant is amazing. We chose to go through the journey menu – this is a fixed price option. To be honest it is worth every cent. Delicious food served by knowledgeable staff in a delightful way. I'm really grateful to support our local businesses and Cassia is doing their best to support local communities. DELICIOUS."
3)  Raja's Indian Restaurant & Bar

BEST FOR
Superb service and food
SERVICES
Dine-In

Takeout

Online Order

Reservation

WEBSITE
http://www.rajas.co.nz/
ADDRESS
9/309 Botany Road, Golflands, Auckland 2013, New Zealand
CONTACT DETAILS
+64 9-272 3991
OPERATING HOURS
Monday & Tuesday: 5.00 PM – 10.00 PM

Wednesday – Sunday: 11.30 AM- 2.30 PM, 5.00 PM – 10.00 PM
Raja's Indian Restaurant & Bar offers a royal experience with delicious Indian meals and superb service. The restaurant name is borrowed from the Indian word raja which means a king, monarch, or princely ruler.
At Raja, you are spoilt with choices of authentic Indian dishes. Their best-sellers include Chicken Biryani, Lamb Handi Meat, Stuffed Capsicum, and Tandoori Prawns.
However, if you'd rather stay at home than dine out, you can simply order from their takeaway menu. Make sure to check out their special offers for discounts before ordering.
Raja's Indian Restaurant & Bar is one of the best Indian restaurants in Auckland that will surely give you an unforgettable dining experience!
Highlights
Gives you a royal dining experience
Authentic Indian dishes
Lots of special offers
Customer Reviews 
Michelle Barnes left this review of Raja's Indian Restaurant & Bar:
"Shared a wonderful evening at Rajas with the family! Amazing food & excellent service, its just a lovely restaurant to relax and unwind in whilst enjoying authentic Indian cuisine. Thanks T.J and team!"
4)  Oh Calcutta

BEST FOR
Irresistible curry meals
SERVICES
Menu

Drinks

Takeaway

Tasting Menu

WEBSITE
https://ohcalcutta.co.nz/
ADDRESS
149‐155 Parnell Road, Auckland Central 1052, New Zealand
CONTACT DETAILS
+64 9-377 9090
OPERATING HOURS
Tuesday – Friday: 12.00 PM onwards

Saturday & Sunday: 5.30 PM – 10.30 PM
Oh Calcutta is the restaurant king of curry, offering lamb, chicken, beef and goat, and seafood curry meals. It also provides gluten-free, vegan, and vegetarian options for patrons with special dietary needs.
The meals are prepared with a fusion of new and old ingredients. They are constantly discovering new flavours and tastes that will never fail to pique your appetite's curiosity.
Aside from delivering delicious food, Oh Calcutta also focuses on giving customers the best Indian-inspired dining experience possible. Scoring rave reviews from hundreds of customers, they are one of the best Indian restaurants in Auckland you can go to.
Highlights
Fantastic curry dishes
Flavoursome Indian food
Caters to those with special diets
Special restaurant experience 
Customer Reviews 
Here's what one customer, Andra Matoi, wrote about Oh Calcutta: 
"Excellent customer service, from the phone booking to the end when we walked out! beautif and yummy food! i love the cashew chicken korma!! thank you! would highly recommend."
5)  iVillage Indian Kitchen & Bar

BEST FOR
Great cocktail selection
SERVICES
Takeaway

A la carte

Tasting Menu

Dessert

Drinks

Business Lunch

WEBSITE
https://ivillageatvictoria.co.nz/
ADDRESS
210-218 Victoria Street West, Auckland CBD, Auckland 1010, New Zealand
CONTACT DETAILS
+64 9-309 4009
OPERATING HOURS
Tuesday – Friday: 12.00 PM – 2.30 PM  | 5.00 PM – 10.00 PM

Saturday: 5.00 PM – 10.30 PM

Sunday: 5.00 PM  – 10.00 PM
iVillage at Victoria is a fine dining restaurant that serves traditional and true Indian cuisine. It's located on Victoria Street in Auckland's vibrant business district.
They offer mains like spicy Handi Chicken, flavourful Goan Fish Curry, and scrumptious Lamb Pepper Masala, and lots more. They also have Dum Biryani, salads, Basmati rice offerings, and Indochinese food.
Quintessentially Indian, their food is made with homemade spices and masalas.
Plus, their bar has an excellent selection of cocktails. These include Royal Mojito, Lychee Margarita, Mango Spice, and Tandoori Tequila.
Many customers regarding the high-quality service, food, atmosphere and staff of iVillage at Victoria. For these reasons, it is considered one of the best Indian restaurants in Auckland.
Highlights
Fine dining restaurant
Serves authentic and tasty Indian food
Excellent selection of cocktails
Top-notch service
Customer Reviews 
Here's feedback from Lewington Photography about iVillage: 
"Don't leave too many reviews… but this mob needs to be applauded for there efforts. Mickey the waiter is a genuine legend, recommending food that's different every time I am there. Me & my wife go regularly,  why? Because its proper Indian food, flavors you can taste in each dish. Service fun & happy. Credit where credit is due!!"
6) 3Nutmegs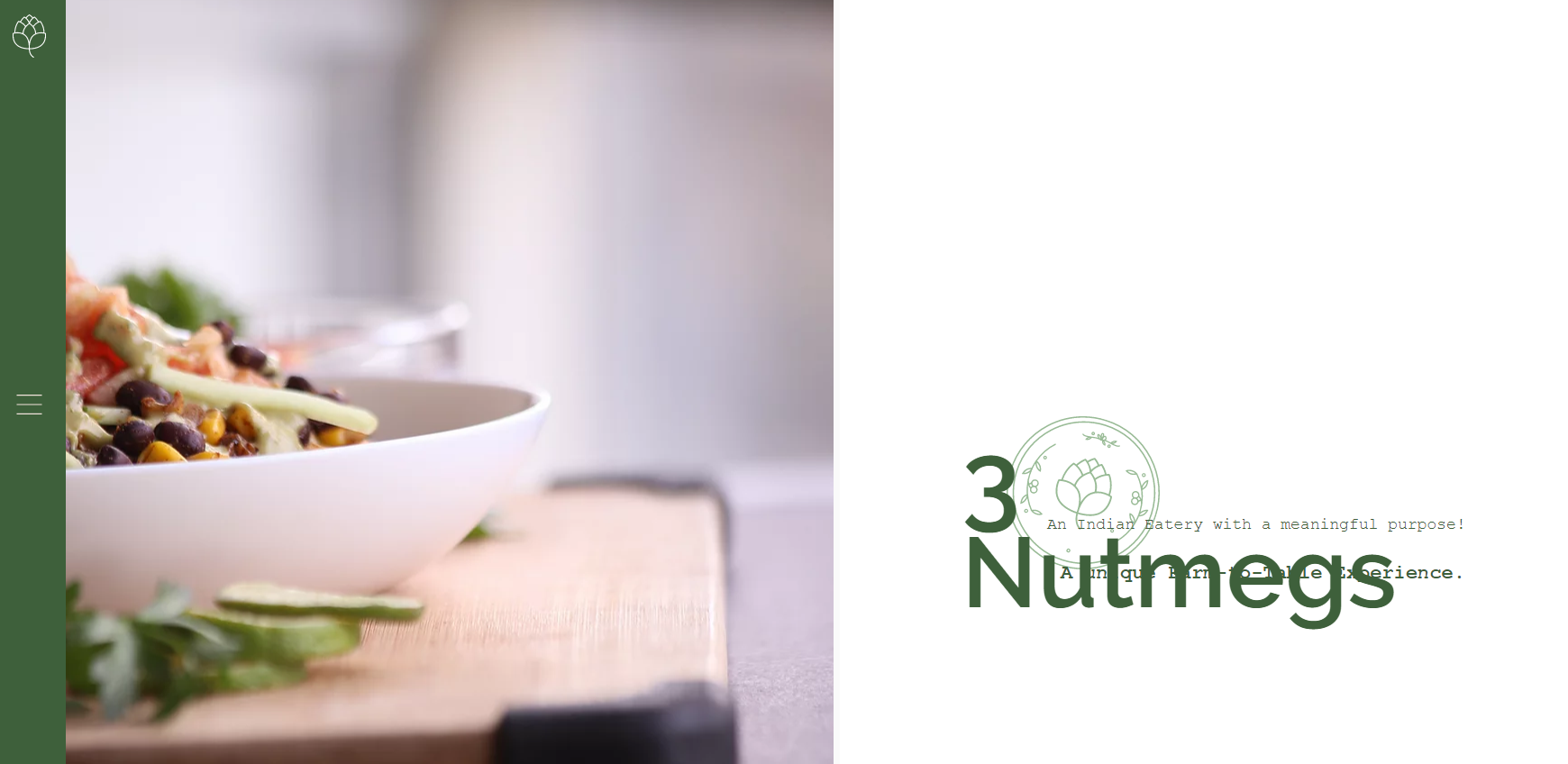 | | |
| --- | --- |
| BEST FOR | Authentic Indian food |
| SERVICES | Dinner, Takeaway |
| WEBSITE | https://www.3nutmegs.com/ |
| ADDRESS | 363 Parnell Road, Parnell, Auckland, 1052 |
| CONTACT DETAILS | Phone: 09-302-3636 Email: [email protected] |
| OPERATING HOURS | Monday-Friday: 11:00am-1:00am Saturday-Sunday: 4:00pm-1:00am |
3Nutmegs offers the best Indian food in the nearest location. They aim to serve and satisfy everyone at the forefront of the food revolution of the industry in general.
Today, customers are just not looking for empty calories to eat as was the case in the last decade from the giants of the fast-food industry. Their customers are looking for a combination of healthy nutrition and culinary taste.
This is where 3Nutmegs has a completely distinctive value proposition for customers. Their business is driven by simple yet very powerful 6 core values as listed.
Highlights
Farm to table concept
Modern Indian Eatery
Personalized service
Contemporary decor
Customer Reviews
"This place is a hidden gem in CBD.. cushioned away in a beautiful street in Parnell, this place really has a vibe that keeps pulling you towards it everytime you visit.. the ambience, the service and the food are top notch and a great representation of what authentic Indian cuisine should be.. keep up the good work guys.."
"Cozy place and wonderful host. It was a good start of our new year. Food was authentic, tasty and innovative. Highly recommend the fish, tandoori prawns and dal makhani. The coconut glazed hot dumpling was a perfect end to a wonderful dinning experience."
"Parnell got one more 5star Indian restaurant. Great ambience, delicious food, excellent customer service. When they say "Finger licking curries" they mean it. Must try Dum Chicken. 100% recommended. ?"
7) Khana Indian for Food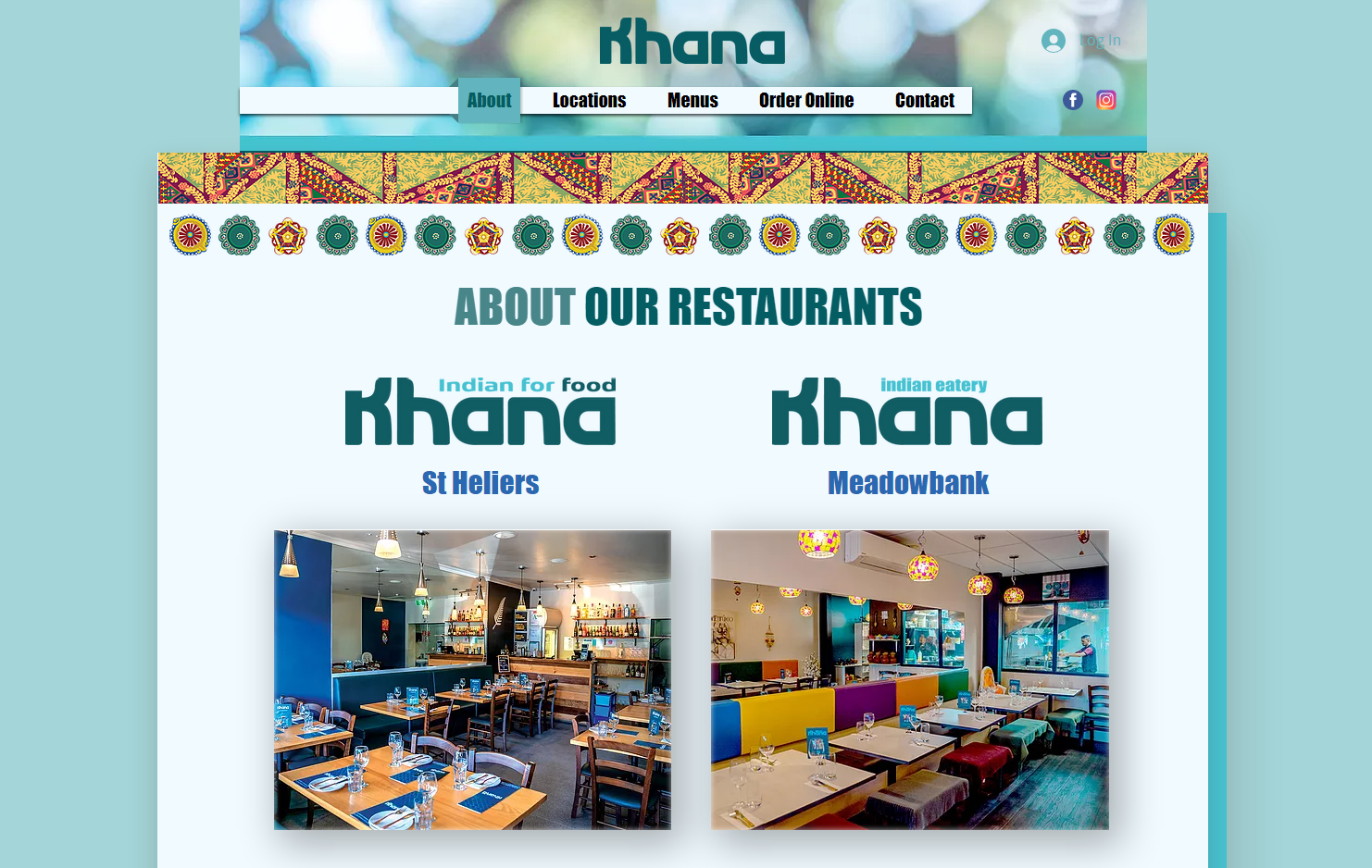 BEST FOR
Authentic Indian restaurant
SERVICES
Seafood

Vegetarian

Salads

Breads

Sweets

WEBSITE
https://www.khana.co.nz/
ADDRESS
Meadowbank: 14 Saint Johns Road

St Heliers : 13 Maskell Street

CONTACT DETAILS
Meadowbank: 092188799

St Heliers: 099485859 , 095757391

OPERATING HOURS
Monday-Sunday: 4:00pm-10:00pm
Khana restaurants were developed out of a desire to provide a contemporary and boutique presentation of the traditional Indian takeaway. The Khana concept was developed with the New Zealand palate in mind.
Their wide-ranged menu includes modern twists on traditional Indian foods. Khana presents a holistic approach to its food service.
Khana uses modern sustainable and environmentally aware packaging and cleaning products. Their takeaways and the crowds that loves their food proves where the locals like to go.
Highlights
Nice location
Amazing ambience
Delicious food
8) Plan B Lounge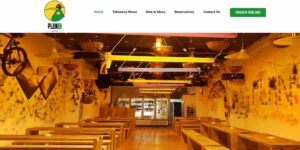 BEST FOR
Craft beer and customised food
SERVICES
Craft beers

Organic Wines

Takeaway

Home delivery

Seafood

Vegetarian

WEBSITE
http://planblounge.co.nz/
ADDRESS
115 Parnell Road, Parnell, Auckland 1052
CONTACT DETAILS
Phone:
09-971 2371
OPERATING HOURS
Tuesday-Sunday: 11:00am to 11:00pm
Monday: 5pm to 11:00pm
Discover an amazing food experience in Plan B lounge. They offer a range of Organic Wines with Typical customized food.
With their flexible opening hours, anyone will have a good time. Their location is easy to reach as well, making the place a good spot for friends to have fun.
Everyone can taste the world in Plan B Lounge. Their takeaway and home delivery is also available now.
Highlights
Amazing menu options
Takeaway and home delivery service
Organic food
Customer Reviews
"Had a fantastic dinner here on Sunday night, all the dishes had so much flavour. We had the Plan B Chicken which was super tasty, the Southern Style chicken which was the most melt-in-your-mouth tender tandoori style chicken we have ever had. We also got the Wild Style lamb which again was really flavourful and good amount of spice. Huge selection of beers, good wine choices and reasonably priced cocktails too (had a delicious gin and tonic). 11/10 would recommend!"

"Brilliant food, went for the fish dishes and they were so fresh and flavourful, with just enough spice to make it interesting. The waitstaff was awesome, sorted us out with some great jokes 😀 Would certainly recommend to anyone looking for a relaxed, chill ambience."

"Food was absolutely delicious. Super fresh and flavoursome dishes, presented beautifully. They can make the plates as spicy or mild as you like. Huge range of craft beers along with wines and soft drinks. Cute decor with fairy lights and flowers on the tables. We will be coming back for sure!"
9) Tandoori Bar & Eatery

BEST FOR
North and South Indian flavours
SERVICES
Lunch Special
Takeaway
Dine In
Dessert
WEBSITE
http://tandooribar.co.nz
ADDRESS
3 Matua Rd, Huapai, Kumeu 0810
CONTACT DETAILS
094129500
[email protected]
OPERATING HOURS
Contact for more information
Experience authentic Indian cuisine in a warm, cosy, and home-like ambience when you dine at Tandoori. The bar and eatery is most known for its approach in cooking, which involves cooking on coal for most of the menu items.
Tandoori also offers Award Winning wine alongside a stocked bar, for those who wish to enjoy a few drinks with friends while consuming good food. Moreover, the restaurant also has a Buffet Night every last Wednesday of the month, perfect for guests who wish to enjoy Indian cuisine to the fullest.
Highlights
Quick service
Cosy ambience
Wide array of food selection
Well-stocked bar
Customer Reviews
"I just popped in for takeaways and got the dine in experience. No paywave which I thought would be a problem since I only had my phone but they were very happy to allow bank transfer even from another bank as long as they could see the transaction receipt from my bank app."
"Fast & friendly service. The staff remembered our drink preferences and also how hot we like our curries so pretty impressive service."
10)
Shivani

| | |
| --- | --- |
| BEST FOR | Vegetarian dishes |
| SERVICES | Dine-In, Takeouts, Functions and venues for rent |
| WEBSITE | https://shivani.co.nz/ |
| ADDRESS | 23 Eric Baker Place, Papatoetoe |
| CONTACT DETAILS | 09-250 4474 |
| OPERATING HOURS | Mon to Sun: 10AM to 10PM |
Being one of the few vegetarian Indian restaurants in Auckland, Shivani has proven to be a place a lot of people recommend for their amazing dishes. The chefs use traditional herbs and spices that will remind you just how amazing Indian food can be, even if you're far away from home.
What's more, is that they also offer exotic desserts that are mouth watering and delicious.
Don't waste time, dine-in at Shivani!
Highlights
Clean and comfortable environment
Tasty and delicious food
Great customer service
Competitive pricing
Customer Reviews
Take a look at some of the feedbacks left on Shivani's Google Review:
"Great place to enjoy very yummy vegetarian Indian dishes n snacks." – Sanjay
"It's a good Indian vegetarian restaurant, where you get great chats and other dishes. I enjoy the weekend brunch they serve, its delicious with variety of dishes and quality of food is not compromised. The brunch is a must try." – Neets Shet
11) Biryaniwala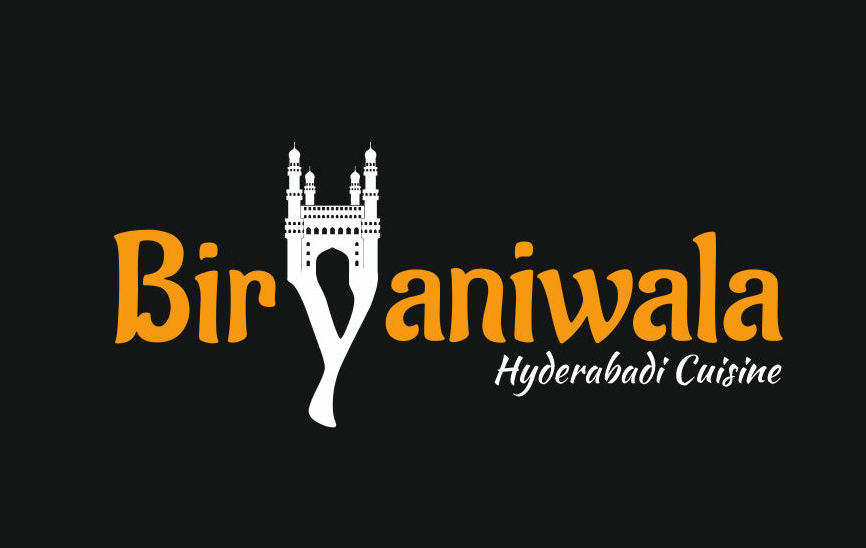 BEST FOR
North and South Indian Food
SERVICES
Dine-in, Pickup, Ubereats
WEBSITE
http://www.biryaniwala.co.nz/
ADDRESS

162 Great South Road, Papatoetoe, Manukau 2025, New Zealand

CONTACT DETAILS
09 277 5678
027 27 45678
[email protected]
OPERATING HOURS
Daily: 11am–10pm
Biryaniwala is one of the best restaurant for Indian takeaways. They offer high-quality food at the best price. Not only that, but the ingredients they use are only from the finest markets and are sourced fresh daily.
This truly is a place where you can feel at home and enjoy authentic Indian food, especially the Biryani.
Don't miss the opportunity to taste delicacies of India, take a look at Biryaniwala's menu and order now!
Highlights
Food is served fresh
Amazing customer service
High-quality ingredients
Customer Reviews
Below are some of the feedbacks that further proves just how amazing Biryaniwala is at providing quality Indian food for the people of Auckland.
"Good food, reasonable price, good quantity, their signature dish is Biryani and yes it is delicious. Make sure to tell them to keep things mild, it appears they make their dishes spicy by default. An overall good place to dine in on a lazy night." – Maninder Verma
"Tasty food with good quality, clean and good service..keep going ?" – Amal Babu
"First time visited the restaurant. Nice, clean, friendly and lovely environment to enjoy food with family and friends. Food was amazing from entrees, mains and desert. Too good ? definitely coming back again ?"  – Madhoo Chand
12)
Kairali

 South Indian Restaurant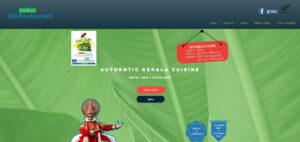 If you're looking to dine somewhere that offers fragrant food filled with spices, then you may want to consider Kairali Restaurant for your next meal.
Kairali Restaurant offers good food in the form of South Indian cuisine. The extensive food and drinks menu features options befitting palates that are into chicken, beef, and even vegetarian dishes.
Aside from the tasty food, Kairali Restaurant is also noteworthy for the quality of its service. The food is always made with the freshest ingredients, prepared by trained kitchen staff, and delivered by highly professional servers.
Highlights
Vegetarian options available

Excellent customer service

Extensive food and drinks menu
So those were our top picks for the best Indian restaurants in Auckland. Whichever restaurant you choose to go to, you're going to enjoy their flavourful Indian food and relaxing ambiance.
Did we miss out on other amazing Indian restaurants? If so, tell us your recommendations in the comments below and we'll get back to you ASAP.
Apart from Indian restaurants, you can also check out our list of the best Italian restaurants in Auckland. These eateries offer scrumptious Italian food that will make your day.