The 7 Best Insulation Companies in Christchurch
Unhappy with the effort it takes just to keep your living space cooler or warmer? Chances are your room isn't insulated, which is why we rounded up the best insulation companies in Christchurch. With these, you should be able to solve your problem!
Insulating your home helps to conserve your heating or cooling costs. More importantly, it makes for a warmer and drier environment keeping everyone healthy and happy at home!
We've looked around for the insulation installers who have the know-how and experience, have great products, and are friendly and punctual. Now that you're ready, here are the best insulation companies in Christchurch!
1) Kiwi Energy Solutions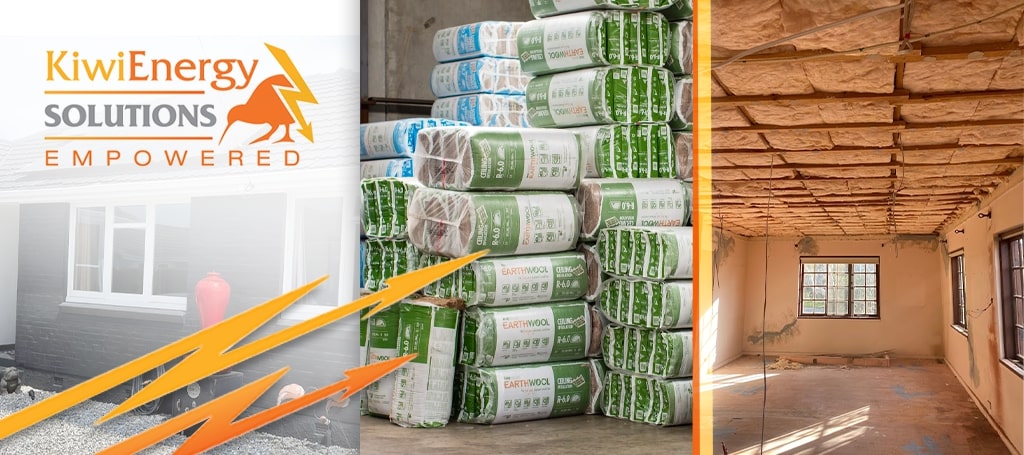 Best for
Renewable resources and solutions
Services
Insulation – Ceiling – Floor – Windows – Window Tinting

Ventilation – Condensation Solutions Systems – Kitchen/Bathroom extraction

Heating – Heat Pump (High Wall/Low Wall/Cassette/Ducted) – Air Conditioning

Solar – Photovoltaic – Water

Address
4/114 Sawyers Arms Road, Northcote, Christchurch 8052, New Zealand
Contact no
+64 800 555 107
Website
https://www.kiwienergysolutions.co.nz/
Kiwi Energy Solutions aims to provide the best insulation systems for homes and buildings not only in Christchurch but also in the Canterbury area.
The company uses the Bradford Gold for ceiling insulations and waterproof Mammoth polyester blanket. The best thing about these products is that they are recycled from glass and PET bottles.
For windows, Kiwi Energy Solutions uses the Solagard, which can transmit light but not heat into your home. This film is also known for being energy-efficient.
Besides insulating your house, you can also call Kiwi Energy Solutions to provide you with renewable energy solutions.
Highlights
20 years of service
Bradford Gold for ceiling
Mammoth polyester blanket for floorings
Solagard double glazing for windows
Renewable resources and energy solutions
Customer Reviews
A customer left this review to share such a positive experience with Kiwi Energy Solutions.
"An awesome team with amazing customer service. They are prompt with communication and went above and beyond to get the job done on time and to a high standard (Lyell is a legend). Also very competitive with their prices. I will definitely be looking to hire them in future for the next insulation project I have! Thank you kiwi energy solutions for making insulating my home such a positive experience!"
2) Christchurch Insulation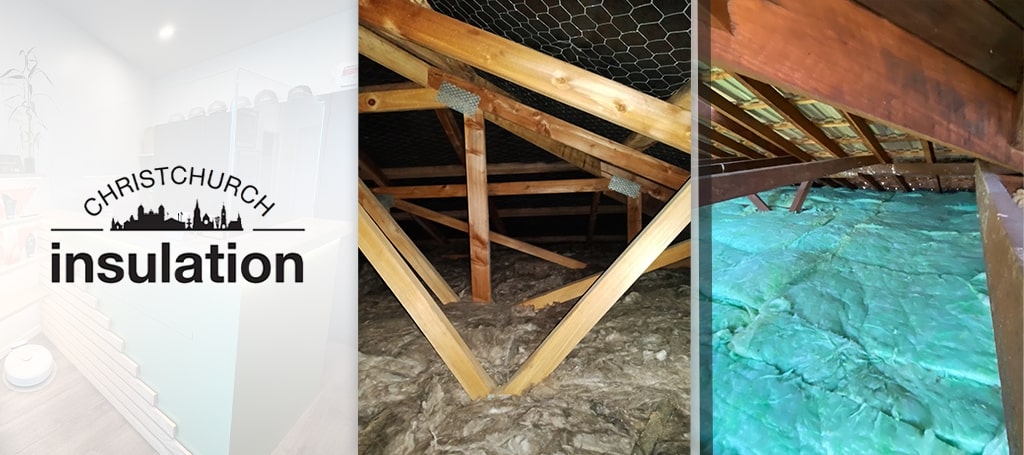 | | |
| --- | --- |
| Best for | New Builds and Commercial Buildings |
| Services | Ceiling, Underfloor, Walls, Top Ups, Blankets, Segments, and Remedial Fix |
| Address | 4/114 Sawyers Arms Rd, Papanui 8542 Christchurch, New Zealand |
| Contact no | 0800 555 062 |
| Website | https://christchurchinsulation.co.nz/ |
If you need an insulation service worth more than what you pay for, Christchurch Insulation is for you! It is Canterbury-owned and operated with a safety-approved, highly proficient team.
They have your corporate and new-build insulation covered using top brands. What's more they offer a bold 50 years of warranty for their ceiling, underfloor, and wall insulation.
What makes them one of the best insulation companies in Christchurch is that they are well-rounded in all aspects and strive to give superior value to the customers.
Highlights
Highly trained team
Specialises in new-build and commercial properties
Superior value to the customers
50 years of warranty
Customer Reviews
Mike Coker wrote from Google Business:
"After the friendly site inspection we had the top-up insulation arranged and on the installation day the installer was happy and polite. Everyone that we had contact with was really easy to talk to and the result – with the top-up insulation, our black roof home is feeling much cooler on sunny days, which was the desired effect. Thank you team."
3) EnergySmart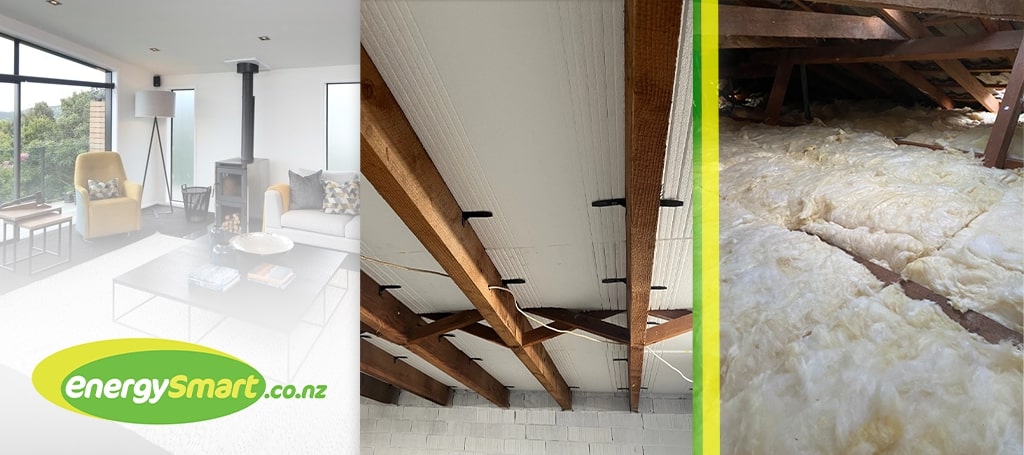 | | |
| --- | --- |
| Best for | Convenient Payment Options |
| Services | Ceiling Installation, Underfloor Installation, and Ground Moisture Barrier |
| Address | 55 Francella Street, Bromley, Christchurch 8062, New Zealand |
| Contact no | 0800 777 111 |
| Website | https://energysmart.co.nz/ |
EnergySmart has been providing insulation and heating services to New Zealand homes through subsidies including those who need it the most, i.e. low-income individuals.
To know if you're eligible, your home has to be assessed first. If it turns out you aren't, there are other payment options available so you can insulate your house without having to pay now.
They have a complete range of products for your underfloor and ceiling insulation including glass fibre, polyester, wool, and ground moisture barrier — to be installed by professionals.
Highlights
Public company that provides affordable home insulation
Lower price or free service for those who qualify for subsidy
Range of products suitable for your home or business
Lots of payment options
4) Canterbury Insulation Ltd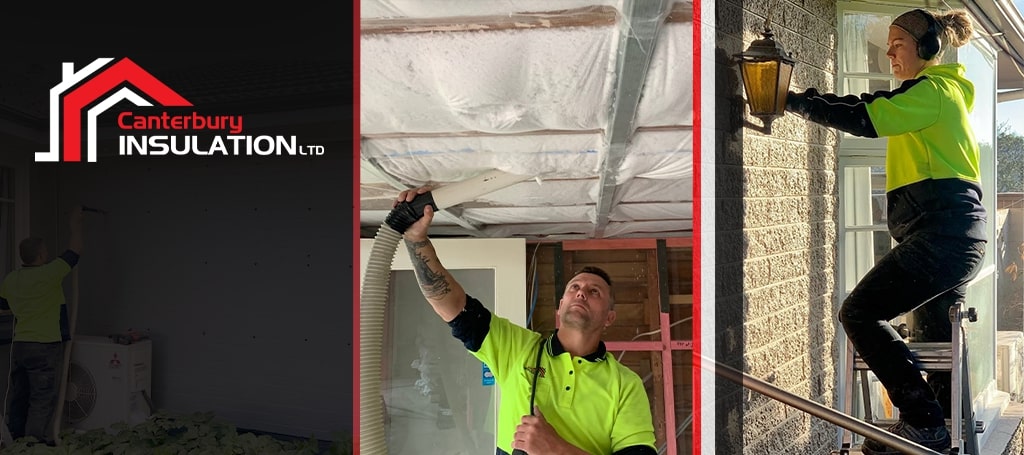 | | |
| --- | --- |
| Best for | Blown-In Insulation |
| Services | Ceiling Insulation, Wall Insulation, Acoustic Insulation, Waterproofing |
| Address | Unit 4/1008 Ferry Road, Ferrymead, Christchurch |
| Contact no | 0800 220 055 |
| Website | http://www.canterburyinsulation.co.nz/ |
It doesn't get any more modern than this — Canterbury Insulation Ltd is a retrofit insulation company that specialises in using blown insulation for your ceiling or wall.
It's respectively called JetStream and CosyWall insulation. This works by spraying loose material onto tight areas and cavities where it sticks into place, ready to warm up the area.
Blown-in technology is relatively convenient and safe to use. And not to mention, their adept and seasoned team can help you ace the requirements regarding insulation of your property.
Highlights
Innovative blow-in insulation systems
Safe and formaldehyde-free
Adept and experienced team
Can work to meet NZ requirements
Customer Reviews
Guernsey Street said from the Canterbury Insulation website:
"I have just put cosy wall into my older wooden house which was always colder inside than outside in the winter. The heat pump had to work extra hard but still had to wrap up in a blanket to keep warm."
5) Control Insulation Ltd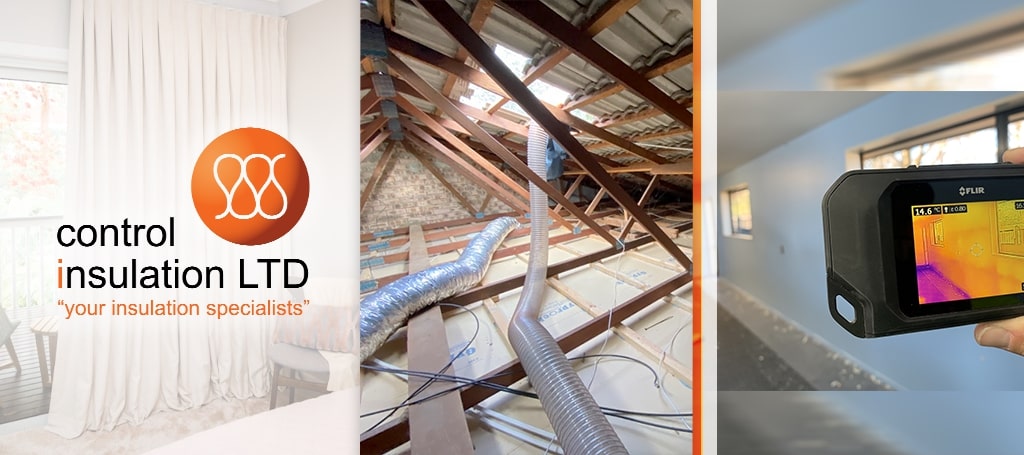 | | |
| --- | --- |
| Best for | Efficient and Punctual Service |
| Services | New and Existing Home Insulation, Commercial Insulation, Underfloors, Ceilings, Walls, Pipe Lagging, Cylinders, and Moisture Barrier |
| Address | 9/44 Clarence Street South, Addington, Christchurch 8024, New Zealand |
| Contact no | 027 441 2020 |
| Website | https://www.controlinsulation.co.nz/ |
Making the switch toward an energy-efficient home? No worries as this is what Control Insulation is here for — to insulate your home for proper energy efficiency.
Since 2002, it has since been servicing residential property owners as well as construction companies. They provide a remarkable service and professional advice for the best insulation solutions.
And part of the reason they are amongst the best insulation companies in Christchurch is their 'go the extra mile' mentality and prompt service every time.
Highlights
Remarkable service
Uses renowned insulation brands
More than a decade of experience
Punctual and always goes the extra mile
6) Green Dog Insulation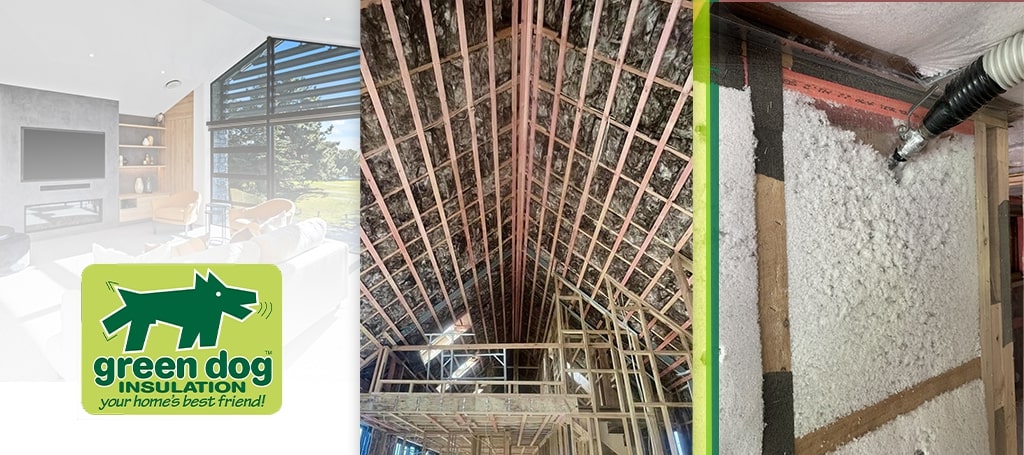 | | |
| --- | --- |
| Best for | Eco-friendly Insulation |
| Services | Existing Homes Insulation, New Home Insulation, Commercial Insulation, and Insulation Products |
| Address | Unit 1, Green Dog House, 1/36 Tanya Street, Bromley, Christchurch 8062, New Zealand |
| Contact no | (03) 384 9001 |
| Website | https://greendoginsulation.co.nz/ |
For eco-conscious insulation that brings healthy air quality, Green Dog Insulation is for you. A good example is their Terra Lana wool insulation, which is totally safe and biodegradable — made with recycled wool from textiles!
They offer a complete range of insulation for new builds, current homes, and businesses. How effective your insulation is will greatly depend on the product you have chosen.
Their skilled staff will guide you in picking the right product and install it for you. Indeed, Green Dog Insulation deserves to be among the best insulation companies in Christchurch!
Highlights
Eco-friendly and safe products
Highly trained staff
Complete range of insulation products
Customer Reviews
John wrote a review to Green Dog that can be read at the website:
"Green Dog Insulation worked quickly and did a very efficient job with the minimum of disruption to my routine. This week I've had Terra Lana insulation installed in the ceiling and underfloor at my home. I'm writing to advise you that Pm well pleased with the work of your employees, Jon, Andy & Nathan."
7) Kiwiz Comfort Energy Solutions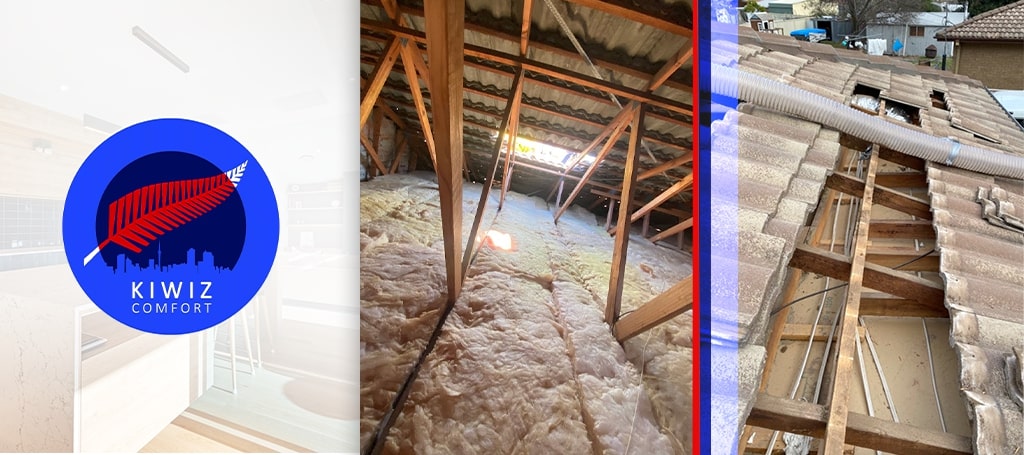 Kiwiz Comfort Energy Solutions is an energy solutions provider based in Onehunga, Auckland. They provide Healthy Home solutions which include Insulation, Heating, and Ventilation solutions.
To keep your home warm and dry, they are proud on being able to provide effective solutions to each and every customer's unique requirements. The company also does the Healthy Home rentals audit to see if your rental complies with the recent regulations.
Their insulation solutions will keep your home warm for less. Their goal is to keep their clients warm by creating a thermal envelope around their house.
Highlights
Affordable services
Friendly and professional staff
Fast response
Customer Reviews
Here are some verified feedback from previous clients:
"Great team spirit when you walk through the doors. A happy workforce is a productive workforce generally."

"Great communication from Dave right from the initial inquiry and the work was done on time. Happy with their service. :)"

"As a property manager, Kiwiz Comfort provide the valuable services to my owners, with accurate assessment and report to complete the good value of the services."
And that's all for the best insulation companies in Christchurch! These specialists will make your home cosier and healthier through their excellent-quality products and workmanship.
Do you have any questions about the topic we've just covered? If you have something to ask us, feel free to drop us a line and we'll get back to you pretty soon.
Furthermore, you may want to read about the best heat pumps in New Zealand. These can go hand-in-hand with your newly installed insulation to make your room more relaxing and cosier.