The 8 Best Interior Designers in Auckland
Since it's your home, it naturally follows that you have a vision in mind about the design you like. If you need a hand in decoration, here we have listed the best interior designers in Auckland.
The best interior designers will do all they can to realize your vision of your interiors. Some of them will even organise your preferences into a harmonious result you could never have achieved by yourself.
And having them around will get you the best prices for furniture, textiles, and accessories. Unless you're an expert or are an interior designer yourself, your best call will be to depend on them.
Now without elaborating any further, here are the best interior designers in Auckland!
1) Mal Corboy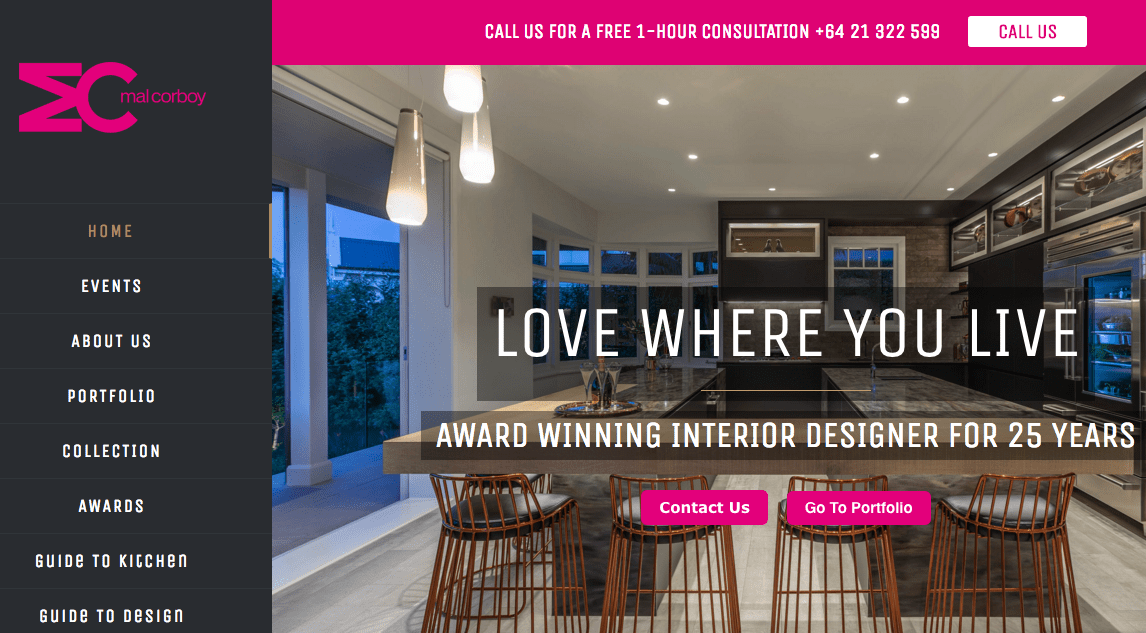 | | |
| --- | --- |
| Best for | Luxury Kitchens and Bathrooms |
| Services | Bathroom, Kitchens, Luxury Kitchen, Interior |
| Address | Level 2, 60 College Hill, Freemans Bay, Auckland 1011, New Zealand |
| Contact no | +64 21 322 599 |
| Website | https://www.malcorboy.com/ |
If you'd like to class up your kitchen or bathroom, get in touch with Mal Corboy. His style leans a little toward the vibrant side — that complements the liveliness and comfort in many spaces.
Now a little bit about Mal — he is an award-winning interior designer for clients locally and internationally. He has more than 25 years of experience with a burning passion for the craft.
In the course of his work, he has showcased his skills in designing the interior of beach houses, apartments, cafes across Auckland and Australia.
Highlights
Kitchen and bathroom interior
Award-winning designer
Does his work worldwide
Customer Reviews
On Google Reviews, Vanessa Green wrote:
"Thank you to Mal for creating a fabulous kitchen for an inner city apartment. Style, grace and functionality. Everything was great. Mal also designed out bathrooms that we are thrilled with. He is not just a kitchen designer but an overall creative planner that enhances the value of your property."
2) Pocketspace Interiors Ltd.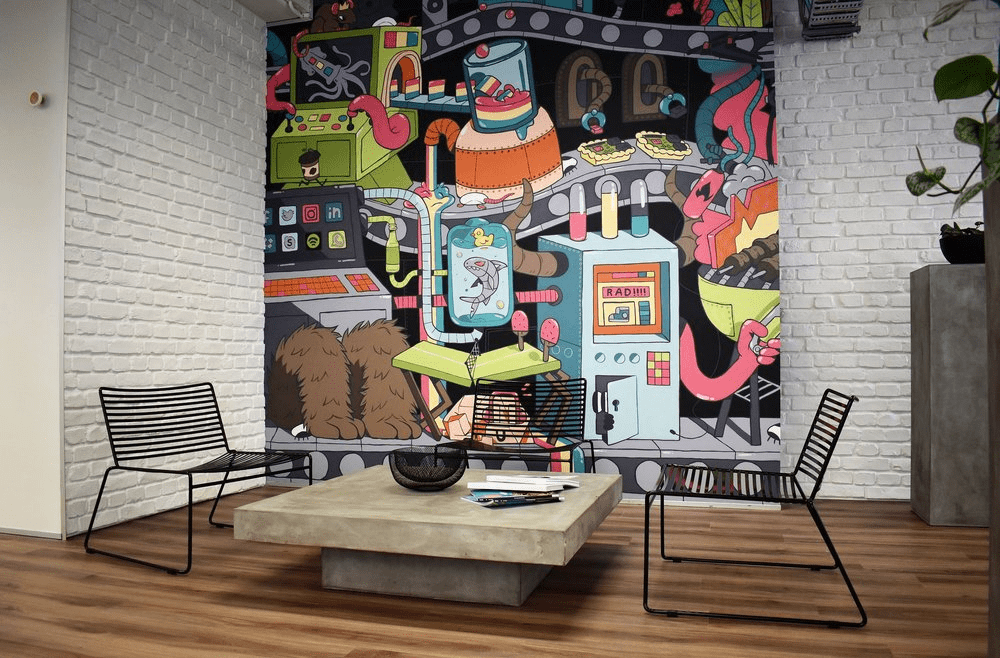 | | |
| --- | --- |
| Best for | Creative Office Design |
| Services | Residential and Commercial Design |
| Address | 9 Kirk Street, Grey Lynn, Auckland 1021, New Zealand |
| Contact no | 09 212 6820 |
| Website | https://www.pocketspaceinteriors.co.nz/ |
Pocketspace Interiors gives out a clue in its name already — they are skilled at redesigning small spaces using their creativity. With them, spaces are maximised and comfort is optimised.
This is what they are good at as one of the best interior designers in Auckland. That's just the tip of the iceberg too, as their services include site planning and feasibility, sourcing, colour scheme, etc.
If you see their portfolio, you will be in awe of their work, which has a stark beauty and coherence. They work on both residential and commercial settings.
Highlights
Innovative and stylish design
Specialises in designing small spaces
Holistic and complete service
Customer Reviews
Katie and Kevin describes their satisfaction with Pocketspace:
"We are just delighted with our new bathroom – even though it is a small space, thanks to the design it feels so much bigger. Laura and Lucy worked hard to make it a painless process for us – and thanks to the excellent tradespeople they engaged, it has been completed to the highest standard."
3) Cuthbert Interiors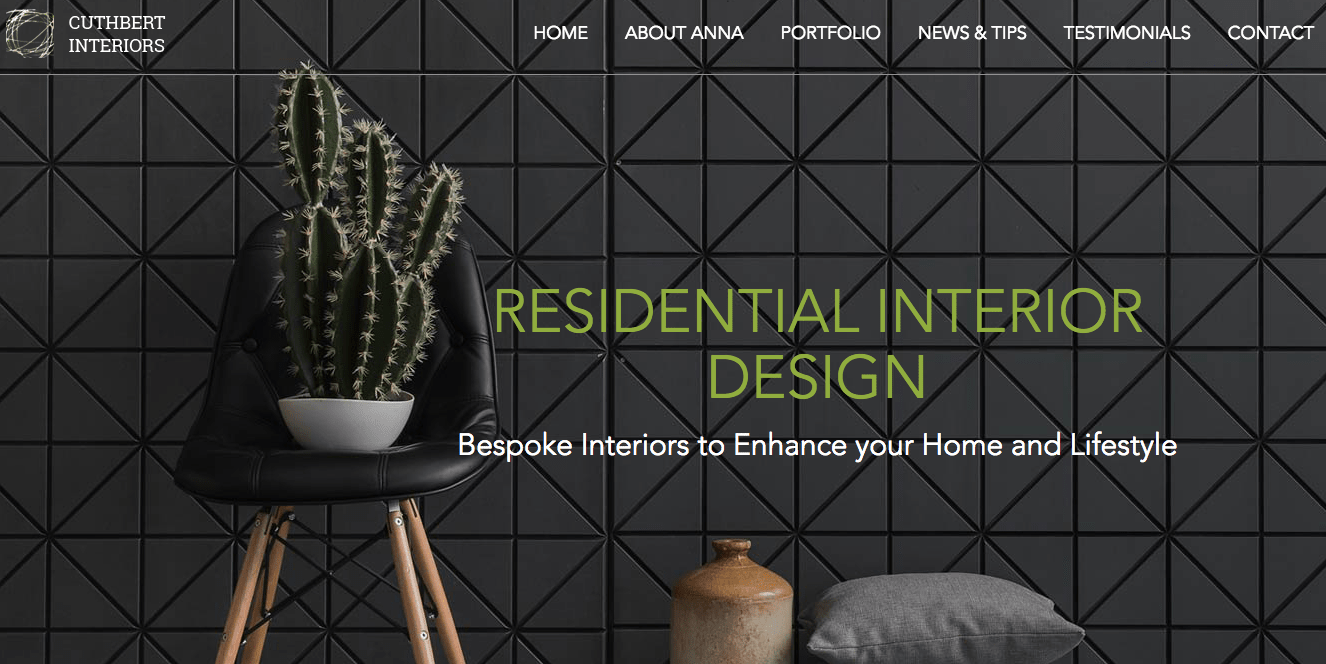 | | |
| --- | --- |
| Best for | Various Styles of Home |
| Services | Residential Interior Design |
| Address | Level 1, 11 Earle Street, Parnell 1511, New Zealand |
| Contact no | 09 3922 149 or 021 379 208 |
| Website | http://interiors.co.nz/ |
We each have a unique personality and design preference. Cuthbert Interiors is very adept at designing in a range of styles that will suit your personality, budget, and schedule.
It can be traditional, vintage, rustic, romantic, kid-friendly, or modern. Anna will collaborate with you every step of the way, as she goes on to work with creative flair and skill.
Aside from this, she will source the matching products and act as your project manager. This way, you can focus on other important things and of course, enjoy life.
She trained at the KLC School of Design in London, graduating with honours. With more than 21 years of experience, Cuthbert Interiors is one of the best interior designers in Auckland.
Highlights
Over 21 years of experience
Different styles for your home
Furniture, rugs, lamps sourcing
Customer Review
Tony Carter wrote a review for Cuthbert Interiors found on the website:
"Anna from Cuthbert Interiors furnished our new holiday home in Mangawhai for us. She did a wonderful job from specifying all the products right through to installation. We are delighted with the result. She made it so easy and handled everything for us which was wonderful."
4) Karen Fergusson Interior Design
| | |
| --- | --- |
| BEST FOR | Boutique Design Studio |
| SERVICES | Interior Design, Commercial, Residential, Retirement Living |
| ADDRESS | Auckland CBD, Auckland 1010, New Zealand |
| CONTACT DETAILS | 021 740 274 / 021 540 088 – Belinda | [email protected] |
| WEBSITE | http://www.karenfergussondesign.com/ |
With 30 years of interior design experience, Karen Fergusson Interior Design has become an award-winning design studio. They offer great services wherein projects are delivered on time and on budget.
She gives emphasis to refreshing designs, neutral colour palettes, and interiors with lots of natural light. She is also skilled in bringing brightness into space through the vision of her clients.
Throughout her numerous projects, Karen Fergusson has taken projects from small luxury developments to large commercial projects. She will surely provide you with the greatest designs and this is why she is one of the best interior designs in Auckland.
Highlights
30 years of interior design experience
On schedule & budget accomplishment of the project
Award-winning boutique designer
5) Templer Interiors
BEST FOR
Kitchen & Bathroom Design
SERVICES
Specialising in Renovation Design
ADDRESS
123 Gowing Drive,
Meadowbank, Auckland, 1072
(visitors by appointment only)
CONTACT DETAILS
021 288 6248
WEBSITE
https://www.templerinteriors.co.nz/
Templer Interiors is an interior design firm that offers a full suite of services. They can handle projects of any scale, from small renovations to completely new builds.
Their services include design, product selection, and project coordination. Susan Templer, its owner and principal, has a degree in Business Management and a Certificate of Interior Design. She is more than capable of fulfilling any of your interior design needs.
With more than two decades of experience, you can count on Templer Interiors for your renovations. Contact them now!
Highlights
25 years of Design Experience
Creative, Unique, Personalised Designs
International Experience to offer a wide range of choice
6) LUX & Co

| | |
| --- | --- |
| BEST FOR | Personalised Interior Design |
| SERVICES | Home Staging, Interior Design |
| ADDRESS | N/A |
| CONTACT DETAILS | 021 496 868 |
| WEBSITE | https://www.luxandco.info/ |
LUX & Co are experts when it comes to interior design and home staging. While following the latest trends, they make sure to add a personalised touch in their work.
Turn your house into a home and contact LUX & Co for your interior design needs. You certainly won't regret it.
Highlights
Works with the latest housing trends
Implements the homeowner's personal touch
7) KCandy&Co.

| | |
| --- | --- |
| Best for | Bespoke Interior Design Solutions |
| Services | Residential | Apartment | Urban Landscape Design | Commissioned Artworks |
| Address | Auckland, New Zealand |
| Contact no | 027 596 0394 |
| Website | https://www.kcandyandco.nz |
KCandy&Co. is an interior design firm led by Karen Candy, a professional designer that specialises in interior design. She has an extensive background in the field, and her years of experience have resulted in her being an active member of ArchiPro, NKBA, and a professional Dulux paint expert.
With an aim to make the design process as transparent and seamless as possible for clients, KCandy&Co. pride themselves on taking the time to listen, understand, and interpret a client's specific brief and desired lifestyle aesthetic.
The outcome is functional, authentic design solutions that work for the client now, and into the future.
The dedication to keeping the client happy while constantly delivering top-notch interior design pieces has led to KCandy&Co. being awarded 'BEST IN SERVICE 2021' by HOUZZ NZ.
Highlights
Free 20min consultation
Minimum project fee of $2,000
Award-winning services
8) Borges Design
Best for
Luxurious yet sustainable interiors
Services
Kitchens, Bathrooms, Interior Architecture
Address
2a/29 Karaka Street, Eden Terrace, Auckland 1010, New Zealand
Contact no
[email protected]

021 190 7271

Website
https://www.borgesdesign.co
Beauty isn't everything in interior design. We must also take into consideration longevity and sustainability.
Fortunately, all three work in harmony if you choose Borges Design.
See, Borges Design was founded upon the desire to save money while creating beautiful and long-lasting spaces. From the time of its inception until now, Borges Design continues to achieve such a feat, all the while delivering what the clients want out of its services.
Now, aside from offering luxury, sustainability, and beauty, Borges Design also offers customizability. The team at Borges is aware that each and every clients' vision is unique, which is why they work closely with each one, learning more about their wants and needs before designing a space that will last them a lifetime.
If you're interested in hearing more about Borges Design, you'll find that you'll be working with people who are passionate about what they do and are dedicated to making clients like you happy.
Highlights
Luxurious, sustainable designs
Personalised spaces
Professional and personable team
And that's all for the best interior designers in Auckland. You won't go wrong with them as they have a keen eye for detail, are fun to work with, efficient, and best of all, talented.
Do you have any questions about our discussion? Feel free to send us a message and we will be right with you soon.
At any rate, if you are also looking for great interior door suppliers, you can read about the best interior door companies in Auckland. The right doors can add a definite note of style to your interiors!