The 8 Best Interior Designers in Christchurch
Like art, designing your home requires a special skill and keen eye for detail. If you need a hand with that, you're at the right place, as we've listed the best interior designers in Christchurch for that purpose!
We handpicked the ones who have the creativity, talent and experience to decorate your home interior. Aside from this, we selected those who are kind, helpful, and friendly, according to customers.
Are you ready to transform your interior into a beautiful work of art? If so, then let's go on to the best interior designers in Christchurch!
1) Sandalwood Design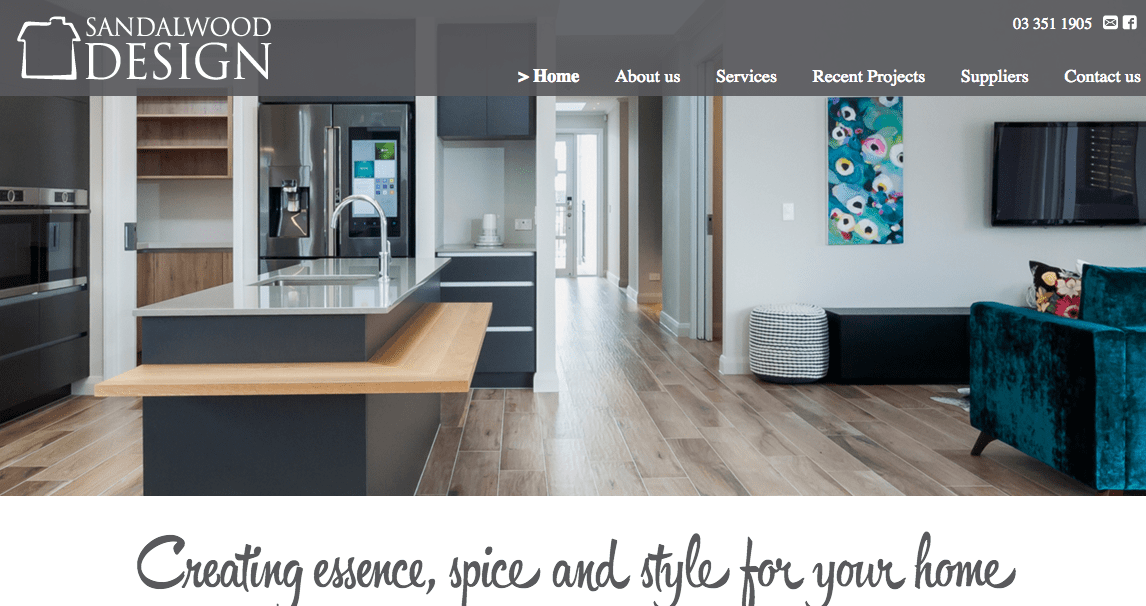 BEST FOR
Unparalleled Creativity and Effortless Style
SERVICES
Interior and Exterior Colour Schemes

Selecting and Sourcing Soft Furnishings

Custom Furniture Design

Space Planning

Hanging of Art

Placement of Furniture, Accessories, Ceramics and Artworks

WEBSITE
http://www.sandalwooddesign.co.nz/
ADDRESS
6C Pope Street, Addington, Christchurch 8011, New Zealand
CONTACT DETAILS
+64 3-351 1905
OPERATING HOURS
Monday to Friday: 9am – 5pm
Sandalwood Design is a boutique interior design company run by Fiona Renton. She holds a diploma in interior design, also bringing passion and a decade of experience to the fray.
Every aspect of your interior will be refreshed, fixed, organised, and styled according to your personal taste and character with Fiona.
From colour palette to art hanging — you're covered! They can design all rooms and sections of the house, including entrances and the house's exterior!
A company run by one of the best interior designers in Christchurch, Sandalwood Design is here to bring some essence, spice and style to your home.
Highlights
Boutique interior design company
Experienced and creative designer
Diverse range of services
Increase your home's value
Customer Reviews
One client, Trudy Longson, commented on Google Business:
"I love visiting Sandalwood. Such fabulous knowledgeable women who know how to put a room together. Amazing service."
2) Armstrong Interiors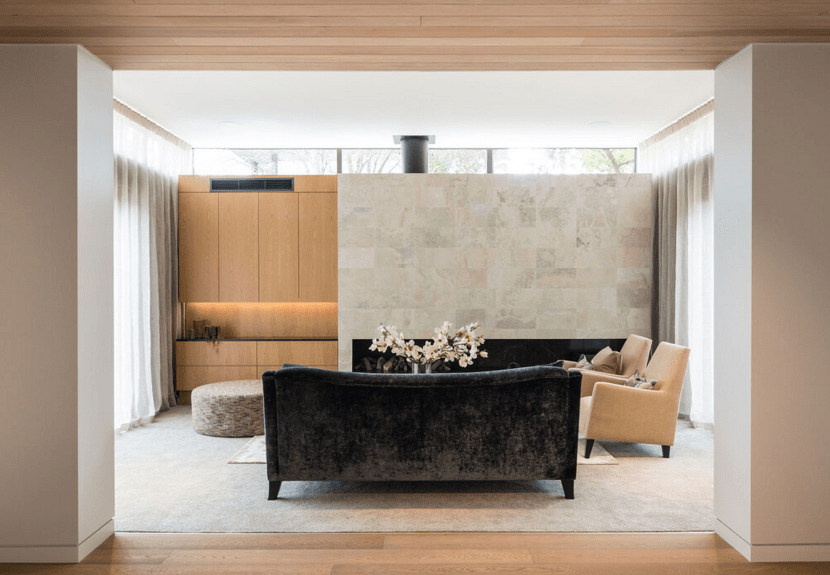 BEST FOR
Original, Authentic and Individual Interiors
SERVICES
Full Interior Design Packages

Kitchens

Bathrooms

Soft Furnishings

WEBSITE
https://www.armstronginteriors.co.nz/
ADDRESS
27 Papanui Rd, Merivale, Christchurch, New Zealand
CONTACT DETAILS
03 356 2636
OPERATING HOURS
Monday to Friday: 8.30am – 4.30pm
Interior design is about more than beauty. It should also be able to express the personality, aspirations, memories and feelings of the person — and this is where Armstrong Interiors excels!
The company is prominent and highly respected in the industry. They strive to create an inspiring, personal, and authentic design… from the floor plan to the final colour touches.
Through their keen attention to detail and creative flair, you will have a home that you can truly call yours in a style that's captivating and inspiring.
And so, here's to another of the best interior designers in Christchurch! You can view their splendid gallery on their website for a teaser of what they can offer you.
Highlights
Inspiring, personal, and authentic design
Enhance the appearance of your home
Comprehensive interior designing
Remarkable attention to detail
Customer Reviews
Here's the review from Craig and Rochelle Waghorn on Google Business:
"Recently Angelique and her team at Armstrong Interiors completed the interior design of our home. She has a natural ability to turn a house in to a home with her use of beautiful finishes and materials. Angelique's attention to detail and creativeness are her strengths.
She bought a warmth and elegance to our home that we could not have achieved on our own."
3) Harpers Bazaar Interior Design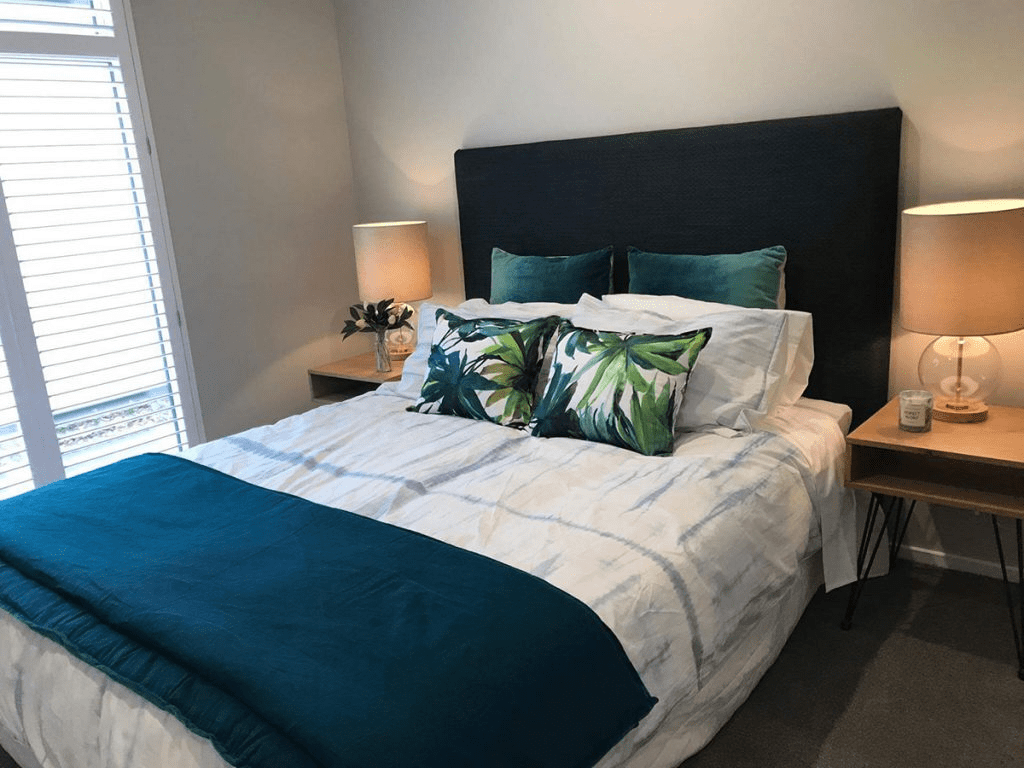 | | |
| --- | --- |
| BEST FOR | Personal, Relaxed Approach |
| SERVICES | Residential & Commercial Interior Design |
| WEBSITE | http://hbinteriordesign.nz/ |
| ADDRESS | 4/159 Cranford Street, St Albans, Christchurch 8014, New Zealand |
| CONTACT DETAILS | +64 3-355 5451 |
| OPERATING HOURS | Monday to Friday: 10am – 4pm |
Offering residential and commercial interior designing, Harpers Bazaar Interior Design is known for their personal and relaxed approach.
You can pitch your decor ideas to them for them to fuse their expertise with your vision. This will bring a consistent and personal look to your house!
You can also drop by their St Albans studio to spark your creativity. They have wallpapers, finishes, and furniture there, which you might want to add to your decor.
Highlights
Beautiful, personal finish!
Personal and relaxed approach
Offers residential & commercial interior design
Customer Reviews
One of their clients, Snojen nz, shared on Google Business:
"The duo at Harpers Bazaar have always helped us with our interior design needs at home – be it curtains, furniture or a new paint colour. They're fun to deal with and always come up with ideas and solutions I hadn't thought of."
4) Frobisher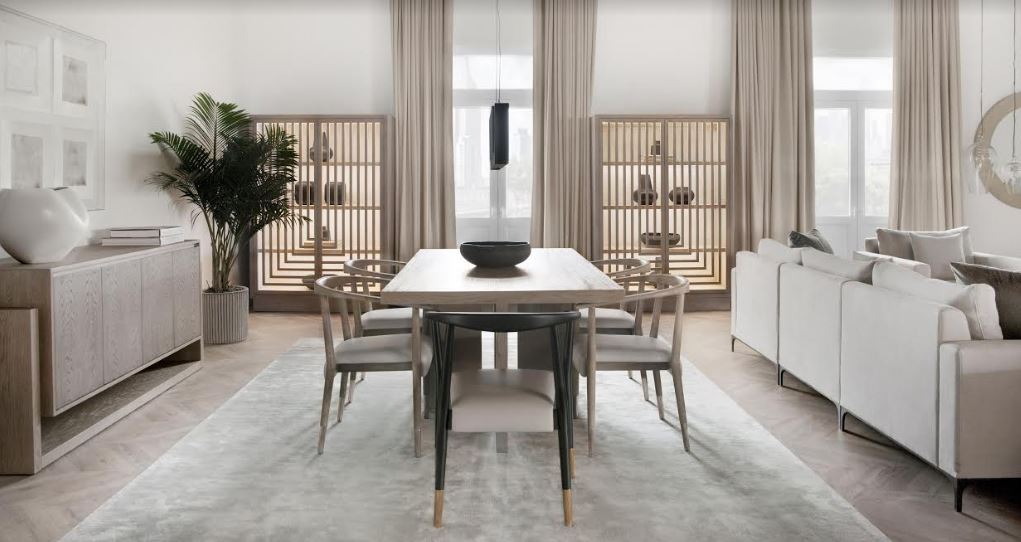 BEST FOR
Exceptional Interior Design
SERVICES
Interior Design

Retail Studio

Online Shop

WEBSITE
https://www.frobisher.co.nz/
ADDRESS
322 Manchester Street, Christchurch Central, Christchurch 8013, New Zealand
CONTACT DETAILS
+64 3-355 2628
OPERATING HOURS
Monday to Friday: 9am – 5pm

Saturday: 10am – 3pm
Frobisher prides itself on providing exceptional interior design in your home. They collaborate with clients in order to produce a creative and aesthetic result.
They typically use excellent quality products in their designs. Moreover, they are flexible as they can balance everything out with the budget that you have.
Whatever style you want — whether it's classic, modern, rustic, youthful, vibrant or others — they can most certainly do it.
And that just shows that they belong to the best interior designers in Christchurch list!
Highlights
Exceptional interior design
Work collaboratively with the client
Fantastic attention to detail
Uses high-quality products
5) Swift Designs Interior Design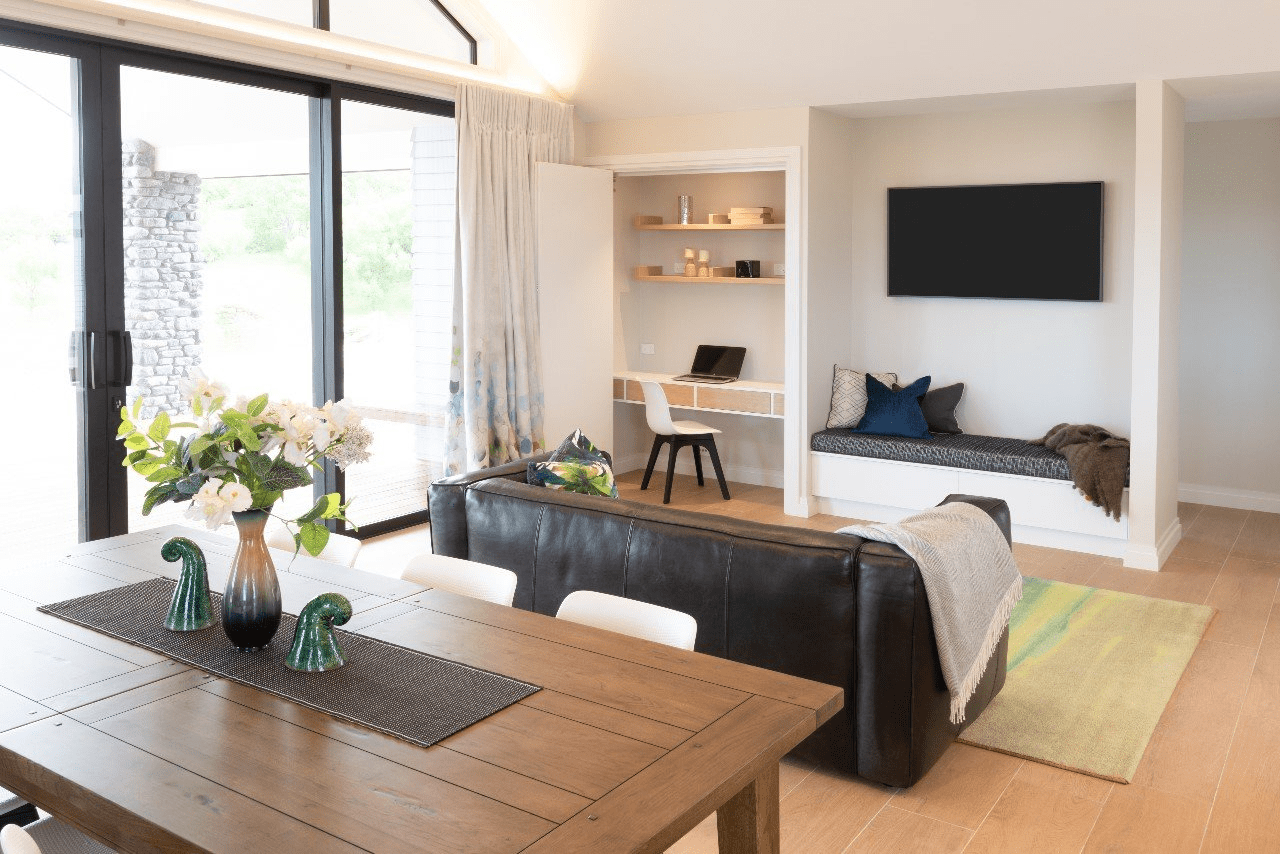 BEST FOR
Liveable, Functional Design
SERVICES
Kitchens & Bathrooms

Furniture Design

Soft Furnishings

Layout & Spatial

Colour Consultancy

WEBSITE
https://www.swiftdesigns.co.nz/
ADDRESS
7 Mission Lane, Christchurch 8053, New Zealand
CONTACT DETAILS
027 224 0705
OPERATING HOURS
Monday to Friday: 9am – 5pm

Saturday: 9am – 1pm
For a nicely designed yet functional home, Swift Designs should be your choice. They listen supportively to your design ideas with the expertise and knowledge to make it happen!
You hear them saying 'liveable space' a lot: this is their prime goal when they do interior design. They offer a range of services for new builds and renovation projects.
The founder and director, Treena Swift, is a highly qualified interior designer with a solid reputation in New Zealand. She has won numerous awards for her incredible designs.
What's more, they make the process super easy and stress-free. For example, they can supply and install furniture pieces for you without the need to shop or get it yourself.
Highlights
Highly qualified interior designer
Creates a liveable design
Transparent and open approach
Hassle-free design process
6) Lucid Commercial Design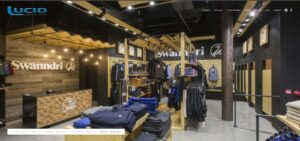 BEST FOR
Commercial Interior Design
SERVICES
3D Modelling, 2D Drafting, Retail Design, Construction, Furniture Design
WEBSITE
https://www.lucid-design.co.nz/
ADDRESS
304 Ilam Road
Fendalton
Christchurch
New Zealand
CONTACT DETAILS
p. (+64) 27 4352 093
m. 027 4352 093
skype. lucidphil
e-mail. [email protected]
OPERATING HOURS
Monday-Friday: 9 AM-5 PM
Closed on Saturdays and Sundays
Lucid Commercial Design is a company with almost two decades of experience in the industry. Their specialisation lies in commercial interior design.
They understand that good design communicates. With Lucid Commercial Design, you can achieve the interior you want.
Highlights
Wide variety of services
Professional and skilled team
7) Eterno Design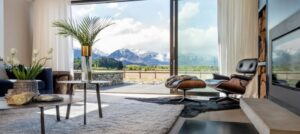 Best For
Classic Interior Architecture
Services
Interior Architecture, Kitchen Design, Bathroom Design, Lighting Design, and Bespoke Furniture
Website
http://www.eternodesign.co.nz/
Address
121 Papanui Road
Merivale
Christchurch 8014
Contact Details
64 21 246 5753 or [email protected]
Operating Hours
Monday to Friday (9:00am to 6:00pm)
Eterno Design is an award-winning interior architectural company that specializes in stunning and unique interiors good for both residential and commercial projects. As one of the leading interior architectural companies in the industry, they strive to provide inspirational designs that embrace the practicalities of your daily life.
For over 20 years, Emma Morris has fulfilled her clients with modern simplicity but with elegance. She designs unique styles that reveal the true passion for beauty.
With them, you will never go wrong with trusting them with your interiors. Contact them now and be one of their fulfilled clients!
Highlights
Feautured in notable magazines
Wide array of services
Customer Reviews
The clients praised Emma for her outstanding designs. Take a look at their comments:
"Emma was extremely professional. She listened to our needs and designed a kitchen that was not only functional but met the demands of our family. The design and finish was completed to the highest standard and three years on, still looks brand new. Emma was considerate of our budget and communicated well throughout the project. She worked well with other contractors at the time and completed the project without delay. We are extremely grateful to Emma for her attention, professionalism and approachable, friendly manner." – Meredith Rookes
"… What I like about Emma is that she let me know the pros and cons of everything from types of materials, finishing, lighting and even paints. This is the first time I had built a house, so her experience and knowledge was invaluable there were no hidden costs as well with Emma." – Cecilia Widjaja
8) Casabella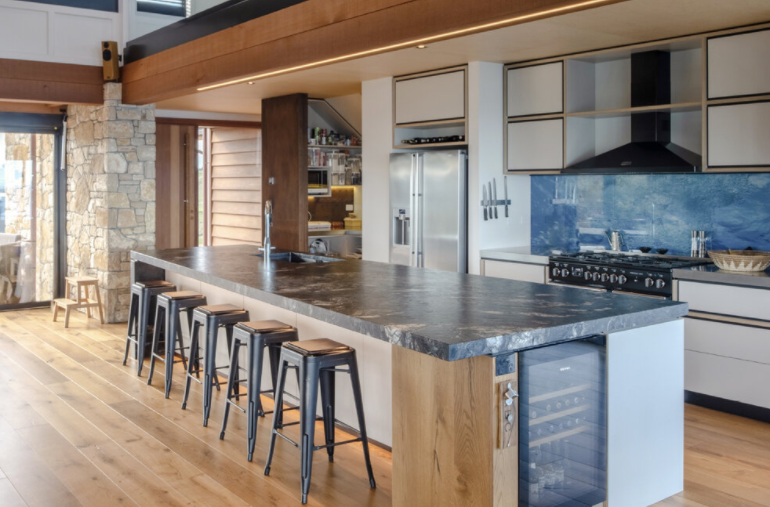 Next on our list is an interior design company that claims to understand the needs of those with busy lifestyles.
Casabella has been in business for many years now, and from the moment it first started operating up until now, the firm has unfailingly provided personalised designs and builds, often with talented architects and builders by their side.
Clients of Casabella will also find that the firm works closely with clients as well. Doing so allows Casabella to learn more about the clients, taking note of their lifestyles, and minding aspects like entertainment, storage, lighting, good flow and function of areas, as well as overall look and feel during consultations.
One of the reasons why Casabella is so successful in its field is because of this collaborative approach to design. Another reason is the firm's professionalism plus its dedication to client satisfaction.
By heeding what the clients ask for, and mixing it with extensive knowledge of interior design, Casabella can confidently work on new builds and renovations alike.
Highlights
Offers both interior design and project management services
Works on heritage builds, vacation home builds, and new builds
Excellent customer service
Prompt, professional, and knowledgeable team
And that completes our list of the best interior designers in Christchurch! Transform your home from ordinary to amazing by enlisting the help of these talented designers!
Do you have any questions or suggestions for us? We'd be glad to know, just drop us a line and we'll get back to you in a jiffy.
Apart from that, check out our other design or building lists. For instance, you can read about the best painters and decorators in Christchurch!