The 5 Best Italian Restaurants in Wellington
Italian food is a beloved cuisine for many food lovers all over the world. If you're in the mood for Italian food and a cozy place to dine in, drink wine, or share stories, check out our list of the best Italian restaurants in Wellington.
We selected the ones that offer great menus and great wine selections. Also, we chose restaurants with cordial atmospheres for dining and helpful and friendly staff.
Now, here are the top Italian restaurants in Wellington you can go to. Enjoy!
1)  Nicolini's Italian Cafe Bar & Bistro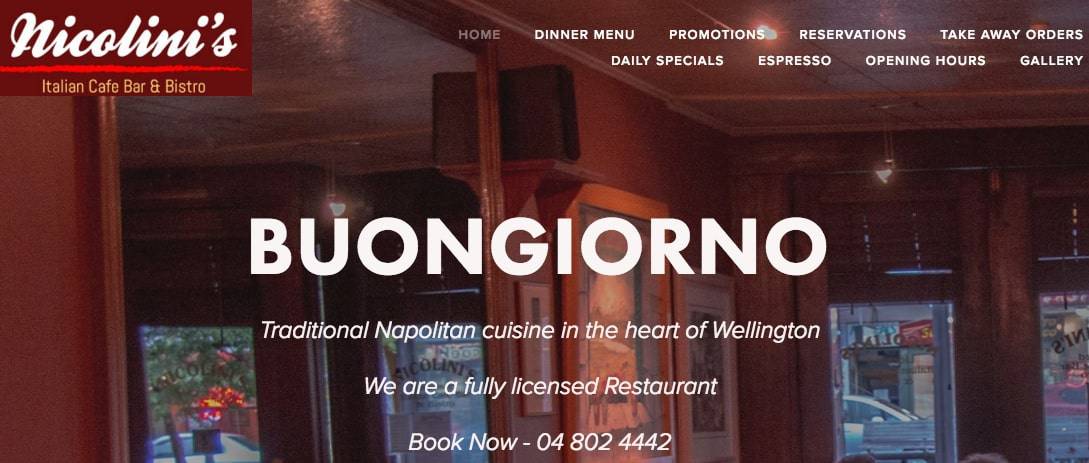 BEST FOR
Classic Neapolitan cuisine
SERVICES
Neapolitan Recipes

Espresso

NZ & Australian Wines

WEBSITE
http://www.nicolinis.co.nz/#bongiorno
ADDRESS
26 Courtenay Place, Wellington 6001, New Zealand
CONTACT DETAILS
04 802 4442
OPERATING HOURS
Tuesday – Sunday: 5.30 PM – 9.15 PM
Looking for the perfect restaurant for dates or intimate family celebrations? We know a great place… and it's none other than Nicolini's Italian restaurant!
They serve traditional Neapolitan food using hand-picked imported and local ingredients. Its dimmed, candle-lit setting is perfect for romantic dates and celebrations with your loved ones.
Their Lamb Fagottini and Pork Scallopine are some of the customer favourites. This will keep your stomach satisfied and happy. They also serve wine from Italy, New Zealand, and Australia to enjoy your meals with.
Highlights
Serves traditional Neapolitan recipes
Cozy and romantic place
Uses the freshest ingredients
Has local and imported wines
Customer Reviews
One customer, Amber Y., wrote this review for Nicolini's Italian restaurant:
"So good!! Everything is just perfect!! Love the garlic bread and garlic mushroom. Our new little gem spot in town. Definitely recommended!!!"
2)  Fratelli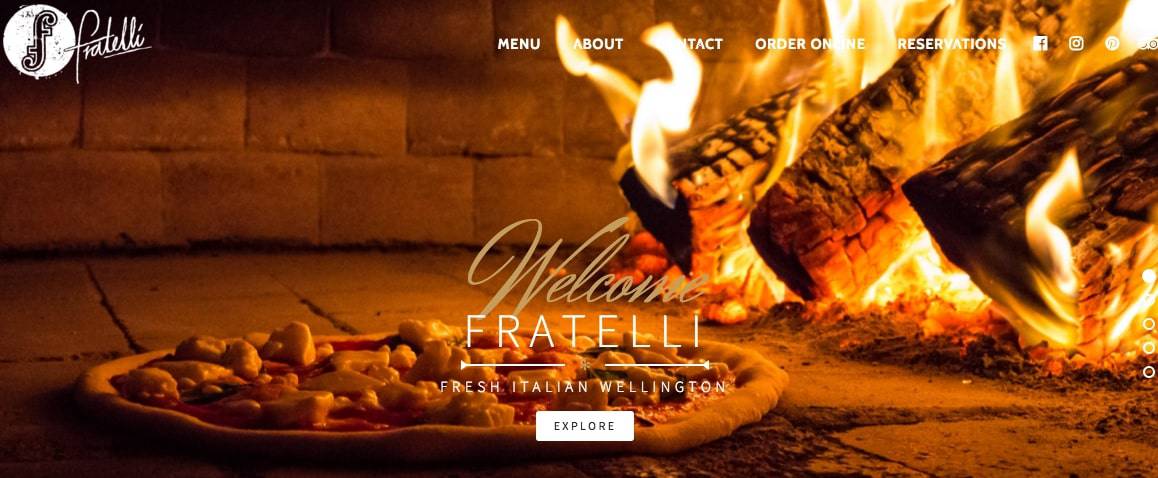 BEST FOR
Fresh Italian food
SERVICES
Wood-rired Pizza

Seasonal Menu

Italian Wines

WEBSITE
https://www.fratelli.net.nz/
ADDRESS
15 Blair Street & Press Hall, Willis St, Wellington, New Zealand 6011
CONTACT DETAILS
+64 4-801 6615
OPERATING HOURS
Monday – Saturday: 5.30 PM – 10.00 PM
If you're going for authentic Italian food, look no further than Fratelli. The restaurant specialises in serving pasta, risotto, gnocchi, and pizza hot off the wood-fired oven.
Established in 2009, Fratelli is situated in the entertainment district right at the heart of Wellington CBD. It's a very accessible place if you'd like to have dinner after work.
In order to bring you the most delicious and freshest food, they offer seasonal food choices. These are authentic Italian foods made from a fusion of old and new cooking techniques.
Patrons can also relax in the restaurant's modern, fine dining setting with elegant paintings decorating the wall.
Highlights
Serves fresh Italian food
Offers a seasonal menu
Modern, elegant setting
Customer Reviews
One diner, Abby B., wrote this review on her experience at Fratellini's:
"Incredible food and a wonderful staff.  We first came here two years ago and loved it.  We returned this year and were even more impressed than last time.  This food and service are top notch!  We especially love the pizza, and they have very nice Italian wines they serve by the glass. Absolutely amazing restaurant. Very friendly service, warm and relaxing atmosphere and the food is top quality traditional Italian cuisine."
3)  Cicio Cacio

| | |
| --- | --- |
| BEST FOR | Family-environment Italian restaurant |
| SERVICES | Roman and Southern Italy Dishes |
| WEBSITE | https://ciciocacio.co.nz/ |
| ADDRESS | Behind Moon Bar 167 Riddiford Street, Newtown, Wellington 6021, New Zealand |
| CONTACT DETAILS | +64 4-380 1100 |
| OPERATING HOURS | Tuesday – Saturday: 5.30 PM – 9.00 PM |
Cicio Cacio is an osteria — an Italian word meaning a place that serves simple food and wine. It's a business that was formed by Giulio and his wife, Patricia.
The menu consists of authentic Italian food and changes each month corresponding to the different regions in Italy. Complementing their amazing food is their varied and exotic wine selection.
As one of the best Italian restaurants in Wellington, this small homely restaurant prides itself on bringing honest food, great service, and true wines for everybody.
Highlights
Authentic Italian food
Varied wines from Italy
Friendly and kind servers
Customer Reviews
Check out Guy Rachael M.'s review of Cicio Cacio on Facebook:
"Wow,  what a fantastic evening. Delicious antipasti, followed by an amazing main course and finished off with a divine tiramisu. Great service,  lovely atmosphere!  Thank you."
4)  Ombra Bar & Restaurant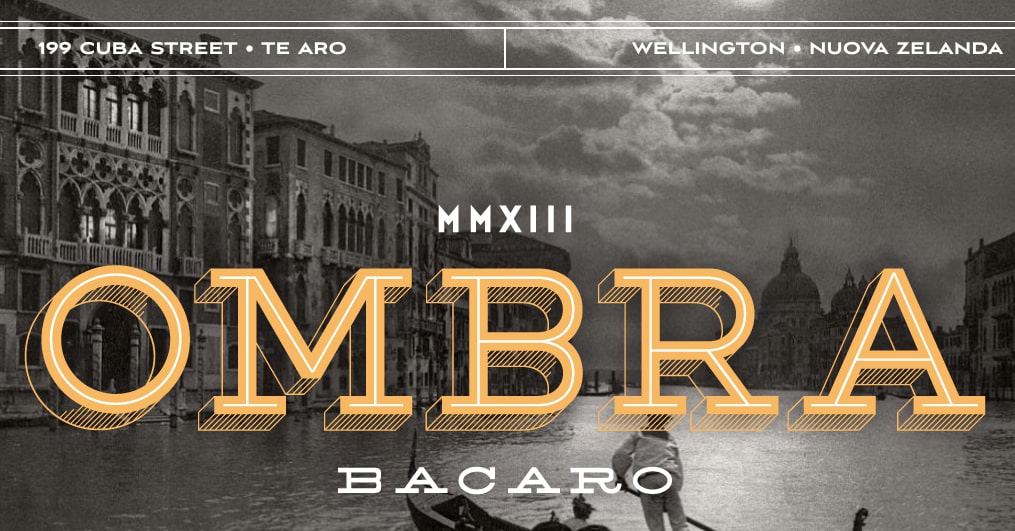 BEST FOR
Bacaro-style restaurant
SERVICES
Rustic Italian Fare

Local Wines

Craft Beers

WEBSITE
https://www.ombra.co.nz/#
ADDRESS
199 Cuba Street, Te Aro, Wellington 6011, New Zealand
CONTACT DETAILS
+64 4-385 3229
OPERATING HOURS
Normal business hours:

Monday & Tuesday: 4.00 PM till late

Wednesday – Sunday: 12.00 PM till late

Apéritif:

Monday & Tuesday: 4.00 PM – 6.00 PM

Wednesday – Sunday: 3.00 PM – 6.00 PM
Inspired by the bacaro bars and restaurants in Venice, Ombra serves excellent Italian fare, craft beers, and local wines to guests and travellers. It's one of the best Italian restaurants in Wellington for an authentic Italian dining experience.
Whether you want to have a quick lunch or a hearty dinner, Ombra can provide. Some of their must-try meals are Lamb Loin Chops, Bavette Steak, Roasted Cauliflower Salad with blue vein and walnuts, and their filling plate-sized pizzas.
They also have an apéritif or happy hour from mid-afternoon to 6 o'clock at night. With a glass of wine in hand and an amazing food selection, you are sure to enjoy at Ombra.
Highlights
Bacaro-style restaurant
Serves delectable Italian food
Great range of wines and craft beers
Customer Reviews
One happy customer named Henry C. wrote a review about his dining experience with Ombra: 
"Nice happy hour. Friendly staff. Great atmosphere to meet with friends and have a chat."
5)  MariLuca Ristoro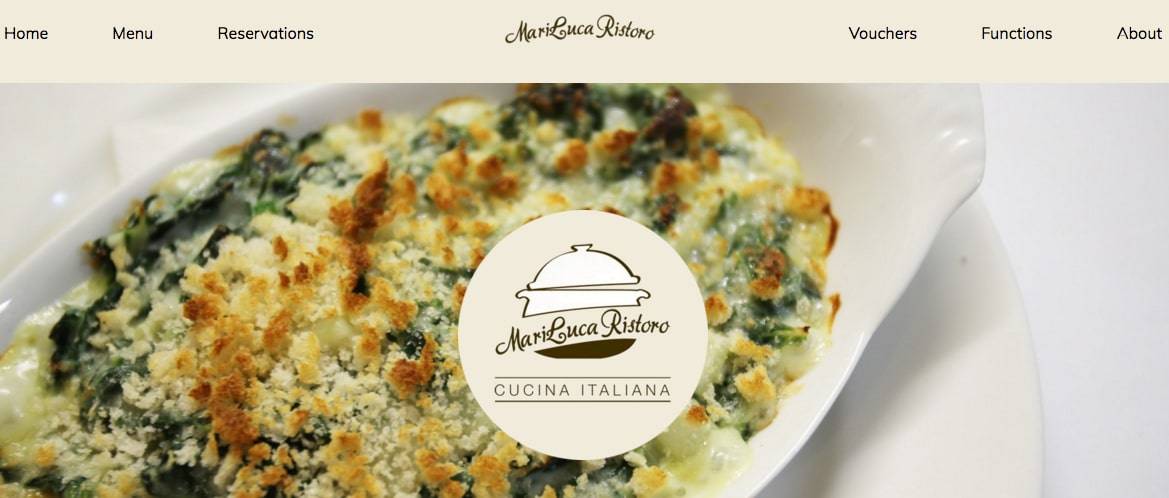 BEST FOR
Warm, homey atmosphere
SERVICES
Pizza

Pasta

Dessert

WEBSITE
https://www.mariluca.co.nz/
ADDRESS
55-57 Mulgrave Street, Thorndon, Wellington, New Zealand
CONTACT DETAILS
04 499-5590
OPERATING HOURS
Monday – Friday:
Lunch: starts at 11.30 AM

Dinner: starts at 5.30 PM

Saturday:

Dinner: starts at 5.30 PM
MariLuca Ristoro is an Italian restaurant situated in Mulgrave Street, Thorndon. They strive to make you feel at home with their warm and relaxed atmosphere and delightful food.
They offer an inter-regional selection of dishes from all over Italy. Jeoffery, MariLuca's head chef, has over 25 years of experience in the food and hospitality industry.
His specialties include Saltimbocca a'la Romana (veal cutlet) and Pappardelle con Anatra (braised duck pasta). He makes sure to only cook with the finest and freshest ingredients available.
Highlights
Great-tasting food
Warm and friendly vibe
Uses the finest ingredients
Over 2 decades of experience
Customer Reviews 
Read Abby B.'s review of MariLuca Ristoro, one of the best italian restaurants in Wellington:
"The food here is incredible. Recently went here for a birthday lunch – the menu has so many options and they were all so tasty. The staff are super friendly and the place has a great vibe. Not the cheapest but well worth it for the quality of the food – there is actually a good range to suit most budgets. Would absolutely recommend!"
And that concludes our list of the best Italian restaurants in Wellington. If you're craving Italian food, you now know which restaurants to go to and satisfy your cravings.
Do you have any questions or suggestions regarding our list? If you have one, share it with us in the comments below and we'll get back to you promptly.
Had your fill of Italian food? Why not go for Japanese food this time and visit the best Japanese restaurants in Wellington!