The 6 Best Japanese Restaurants in Tauranga
With a growing restaurant scene, Tauranga and the Mount have plenty of Japanese restaurants where you can relax and dine in.
Whether you're looking for cheap sushi bites, ramen, or Japanese fusion cuisine, we have you covered with our list of the best Japanese restaurants in Tauranga.
Based on the reviews, customers said that the staff of these restaurants were friendly and helpful. Also, they noted that these places offered flavoursome dishes and were of great value.
Keep reading to know which Japanese restaurant is right for you in terms of food and budget.
The Best Japanese Restaurants in Tauranga
If you're ready, here are the premier Japanese restaurants in Tauranga!
1) Yuki Sushi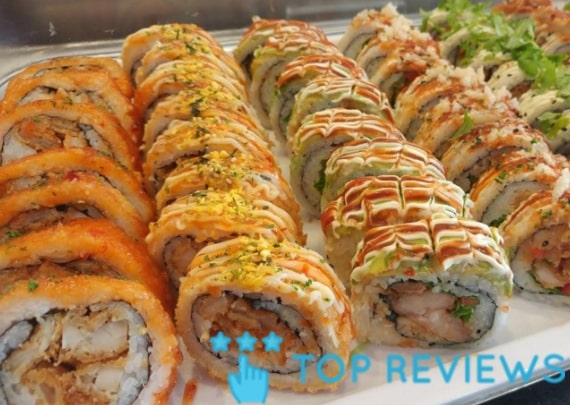 | | |
| --- | --- |
| BEST FOR | Tasty sushi selections |
| SERVICES | Lunch and brunch Takeaways |
| WEBSITE | https://restaurantguru.com/Yuki-Sushi-Tauranga |
| ADDRESS | 186 Maunganui Road, Mount Maunganui, Tauranga 3116, New Zealand |
| CONTACT DETAILS | +64 7-574 3501 |
| OPERATING HOURS | Monday – Saturday: 10.00 AM – 3.30 PM Sunday: closed |
| PRICES | Please enquire the company for details |
Yuki Sushi means happy or snow sushi in English. It certainly lives up to the first connotation with its variety of vibrant sushi offerings—all for an attractive price!
To name a few, they make Spicy Prawn Tempura, Crab and Mayo Avocado, California Maki, and Chicken sushi. Fresh and delicate, their selection of sushi will surely brighten your day!
For those looking for a filling dish, they have seafood, chicken, and rice dishes. Miso soup and udon are served hot and flavoursome to complete your lunch.
According to customers, they have friendly staff who will go out of their way to help you. The shop is open from 10.00 AM – 3.30 PM every day except on Sundays.
Pros
Affordable pricing
Offers vegetarian and vegan choices
Outdoor seating available
Wheelchair accessible
Cons
Limited opening hours (closed after 3.30 PM)
Customer Reviews
Most customers had positive words about this boutique sushi restaurant, saying that it offered affordable and fantastic-tasting sushi!
One customer left this comment on Restaurant Guru:
"The best sushi hands down in the TGA/Mount area, we would drive from Omokoroa to get it! Cant't wait for it to be open again after lockdown, lovely owners to!"
Also, another customer shared this review:
"This place is decent, it is not pretending to be the best sushi restaurant in NZ. For the little money you pay, you get excellent options and food. We had a good lunch experience here as a family and recommend this place."
2) Takara Japanese Restaurant and Bar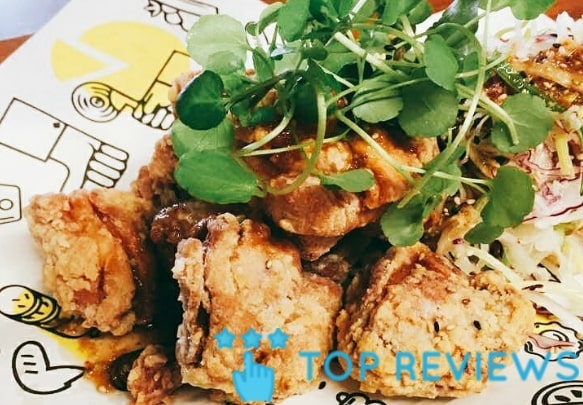 BEST FOR
Japanese fusion cuisine
SERVICES
Lunch and Dinner Takeaways Functions
WEBSITE
https://www.facebook.com/Takara.Tauranga
ADDRESS
97 The Strand, Tauranga, New Zealand 3110
CONTACT DETAILS
+64 7-579 4177

[email protected]

OPERATING HOURS
Open every day from 11.00 AM – 9.30 PM
PRICES
Check out their rates here
Formed in 2000, Takara Japanese Restaurant is one of the best Japanese restaurants in Tauranga. They offer savoury Japanese fusion fare.
Takara offers generous portions for their rice and udon dishes. For a filling meal, you should try out their fajita-style Teriyaki Chicken with a mix of ingredients served in an iron pot.
Another everything-on-a-dish meal is their delicious Kimchi Pork Katsu and Japanese curry bento box with veggies, rice, and miso soup.
Because of the restaurant's light and welcoming atmosphere, people love coming here. Plus, their wonderful staff will assist you with whatever you need while dining.
You can also order by phone and pick it up here at the agreed time. This lets you enjoy great Japanese fusion food at home by yourself or with your family.
Pros
Serves vegetarian, vegan, and gluten-free options
Accepts major credit cards
Outdoor seating available
Wheelchair accessible
Has Wi-Fi connection
Cons
Customer Reviews
Takara has accommodating and friendly staff, according to customers. Also, they say they have well-presented and delicious food.
Here's feedback from one customer named Hannah:
"We went as a family to this restaurant for dinner and were blown away at the incredible friendly service and the amazing food. The manager was so lovely and accommodating. She even bought out ice cream for the birthday girl and an additional plate of ice cream for the rest of the party. So thoughtful. Definitely recommend."
Moreover, another customer named Isabell wrote this review:
"We went for a 10 course menu and it was an outstanding experience! We're both really big foodies and this menu didn't disappoint at all! Also the service was amazing – the guys treated us so well and knew everything about the dishes! Great night out – definitely recommend!!"
3) Izakai Bar and Eatery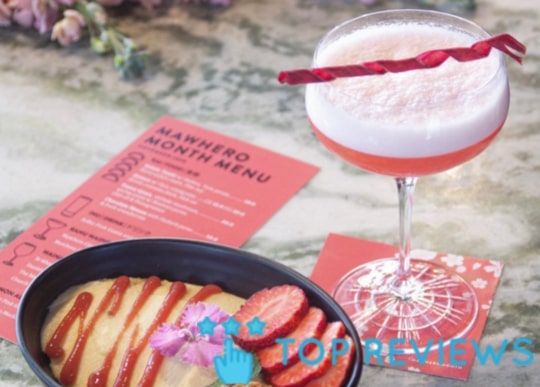 BEST FOR
Award-winning cocktails
SERVICES
Lunch and dinner Cocktails, wines, and beers
WEBSITE
https://izakai.co.nz/
ADDRESS
Bayfair Shopping Centre, Manuganui Road, Mount Maunganui 3116, New Zealand
CONTACT DETAILS
07-572 0484

[email protected]

OPERATING HOURS
Monday – Tuesday: 5.00 PM – 10.00 PM Wednesday – Sunday: 11.30 AM – 10.00 PM
PRICES
Kindly check the menu on their website
Whether you're going on a romantic date or just want uber good Japanese food, the Izakai Bar & Eatery is a sweet choice!
The restaurant blends both Maori and Japanese cuisine and culture. Not only are the dishes exquisitely presented, they also have exceptional taste.
They have 'Let's Eat' degustation courses, costing just $35 or $60 for a minimum of 2 guests. These choices let you taste the very best that Izakai has to offer.
You can also order the usual à la carte menu such as Watercress Ramen, Ika Mata (pacific-style) sashimi dish, Kumara & Kawakawa, and Horopito Crusted Lamb Ribs.
And, if you're into cocktails or wines, you should try their refreshing Beach Peach with coconut-infused gin, soda, peach, and citrus.
Pros
Serves vegetarian, vegan, and gluten-free options
Outdoor seating available
Wheelchair accessible
Has Wi-Fi connection
Accepts major credit cards
Free off-street parking
Cons
Customer Reviews
Some people said that they hadn't tasted great food in a while… until they dined at Izakai. This is partly why it's one of the best Japanese restaurants in Tauranga.
One diner named Dan wrote this review:
"Next level good! The lamb rump with boil up reduction was delicious and unique. The smoked eggplant underneath the lamb tasted like the smell of the Izakaya I visited whilst in Tokyo! So full of flavour."
Another customer reviewed Izakai Bar and Eatery:
"We have dined here a few times now. My husband and I had our date night here a couple of weeks ago and had the tasting menu. Our minds were blown to the point I actually stopped and thanked the chefs (which I dint often do). The food was by far the nest I'd had in Tauranga for a very long time! Well on par with foods we've eaten in top restaurants. Will be back soon!"
4) Ramen Chidori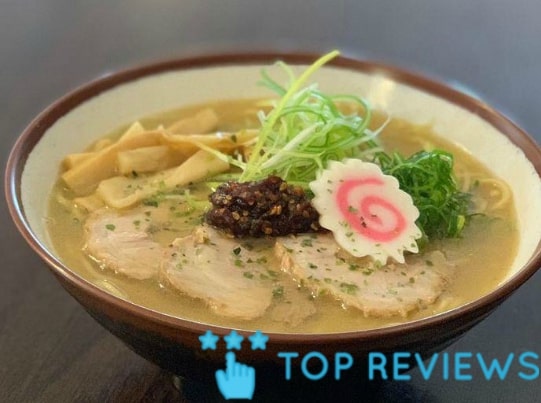 | | |
| --- | --- |
| BEST FOR | Value ramen meals |
| SERVICES | Lunch and dinner Takeaways |
| WEBSITE | https://www.facebook.com/chidori.ramen/ |
| ADDRESS | 130 Devonport Road, Tauranga, New Zealand 3110 |
| CONTACT DETAILS | +64 7-579 0002 |
| OPERATING HOURS | Monday & Sunday: closed Tuesday – Saturday: 11.30 AM – 3.00 PM, 5.00 – 8.30 PM |
| PRICES | Please see their rates here |
You can relish a satisfying bowl of ramen at lunch or dinner at Chidori. Their ramen is true to Japanese flavours and comes in a variety of options for you to enjoy.
Chidori was established in 2016 with the straightforward goal of being the cheapest ramen destination in Tauranga without sacrificing the food quality.
If it's your first time here, we highly recommend their signature Paitan Ramen Broth. Its broth is simmered for 8 to 9 hours to produce a savoury and light flavour.
Among their ramen dishes, we recommend the Kumamoto and Akadama which comes with aonori and chilli sauce for a tasty and spicy experience.
For rice lovers, they have chicken katsu, pork dumpling, and chicken karaage sets. For drinks, they have ginger beer, green tea, ramune, and MoguMogu (lychee or grape).
Pros
Affordably priced meals
Vegetarian option available
Accepts Mastercard and Visa
Street parking outside
Cons
Lots of people during peak hours
Customer Reviews
Ramen is a favourite Japanese dish, and it comes out delicious every single time at Ramen Chidori. Patrons also said that their service was friendly and accommodating.
Let's hear Red's comment on Facebook:
"Amazing food, one of the best restaurants I've been too. Eat here all the time, sometimes lunchtimes too! All the dishes are excellent, Ramen is delicious and their rice dishes are fantastic. Very friendly too!"
And check out Zoe's feedback below:
"This place won't take phone orders so if you want to hide in your home with takeaways you'll first have to brave the restaurant and order in person. I did just this and they were super busy – be prepared to wait up to 30min during peak time – worth it though!! Tauranga needed a good ramen place and this is it. Couldn't fault the ramen – delicious flavour, friendly service, and very accommodating."
5) Japanese Quarter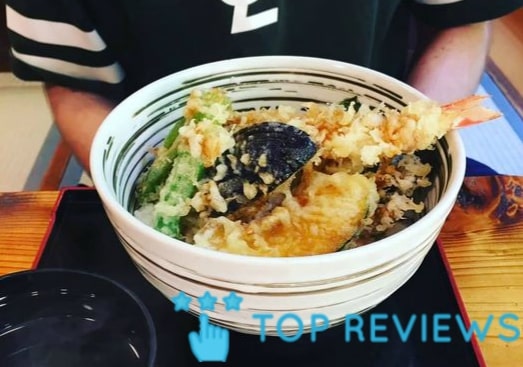 BEST FOR
Yakitori and donburi eats
SERVICES
Lunch and dinner
WEBSITE
https://restaurantguru.com/Japanese-Quarter-Tauranga
ADDRESS
91 Willow Street, Tauranga, Bay Of Plenty, New Zealand
CONTACT DETAILS
+64 22 472 2896

[email protected]

OPERATING HOURS
Monday: closed Tuesday – Thursday: 11.30 AM – 2.30 PM, 4.15 – 8.30 PM Friday: 11.30 AM – 2.30 PM, 4.15 – 9.00 PM Saturday: 11.30 AM – 9.00 PM Sunday: 11.30 AM – 8.00 PM
PRICES
Please enquire the company for rates
Another popular street food in Japan, yakitori is fun and delicious to eat. Yakitori means skewered chicken, which has been grilled over the coals like barbecue.
If you like yakitori and donburi dishes, swing by at Japanese Quarter, located on Willow Street in Tauranga City.
Aside from yakitori and donburi, there are plenty of healthy options here as well. Examples are the tempura donburi (with a mixture of veggies), vegan soba noodles, and fresh sushi rolls.
Plus, customers say that the staff is friendly and always smiling. For a great yakitori dining experience with your colleagues or family, you can't go wrong with Japanese Quarter.
Pros
Vegan and gluten-free options available
Has outdoor seating
Accepts major credit cards
Cons
6) Dine Macau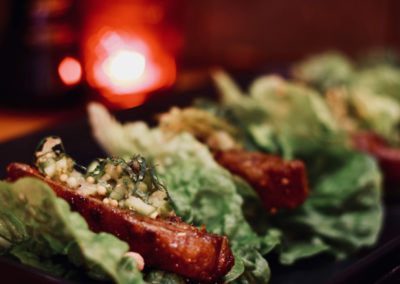 BEST FOR
Asian dishes
SERVICES
Lunch, Dinner, Banquets
WEBSITE
https://dinemacau.co.nz/
ADDRESS
59 The Strand, Central, Tauranga 3110, New Zealand
CONTACT DETAILS
[email protected]
075788717
OPERATING HOURS
Monday: 4pm – Late
Tuesday – Sunday:12pm – Late
PRICES
Check the pricing here
Dine Macau is an Asian-inspired restaurant that infuses Pacific spices in their food. Among many of the available dishes, some of their most notable includes that of Japanese origin.
Try out various flavors in one sitting without emptying your pockets as Dine Macau promises affordable pricing.
If ever you're going to eat with friends or family and are having ahard time choosing among the menu selection, try Dine Macau's banquet. It's fit for four or more people. You can view its separate menu on the website as well.
Pros
Offers meals inspired from different countries in Asia
Has vegan meals
Gluten-free and dairy-free dishes are available
Cons
Customer Reviews
Below are some of the feedbacks left on Dine Macau's Google Review:
"All the food, all the drinks, and the service was 5 star. All of our meals were perfect and we will definitely come back next time we are in the Bay Area! We had the emperors buffet tonight. Delicious, service was great and as usual, food is fantastic. Great staff also. The staff is really nice. recommend" – Ace Zoe
"Service was great + friendly staff and our favourite was the Tuna Ceviche! Not so much the grilled salmon as the combination was a little odd. That being said would definitely drop by again to try the other dishes" – Stephanie C.
"So much to love! Friendly staff, wonderful ambience, delicious menu and yummy cocktails. Really enjoyed the upstairs lounge after dinner too. Beautifully done with a great outlook" – Tracey Lougheed
And those were some of the top Japanese restaurants in Tauranga. Your tastebuds will be tantalised when you dine in at these eateries.
Did we miss other Japanese restaurants on our list? If we did, send us a message, and we might update this post with them on it.
Need someone to cater for your event? If so, you can read about the top companies for the best catering in Tauranga.