By Anders Wilson
Getting rid of your household rubbish, defective electronics, or unneeded furniture? You're just in time, as we've rounded up the best junk removal Auckland companies for you!
We chose the ones who are quick, industrious and professional. In addition, we picked those who are amiable and considerate — and who will clean the place before heading off, for obvious reasons.
What's more, we looked at what previous customers had to say about these firms. This let us know that we have been right in adding them to this list.
Anyway, if you're ready, here are the best junk removal Auckland companies! 
1)  Junk Removers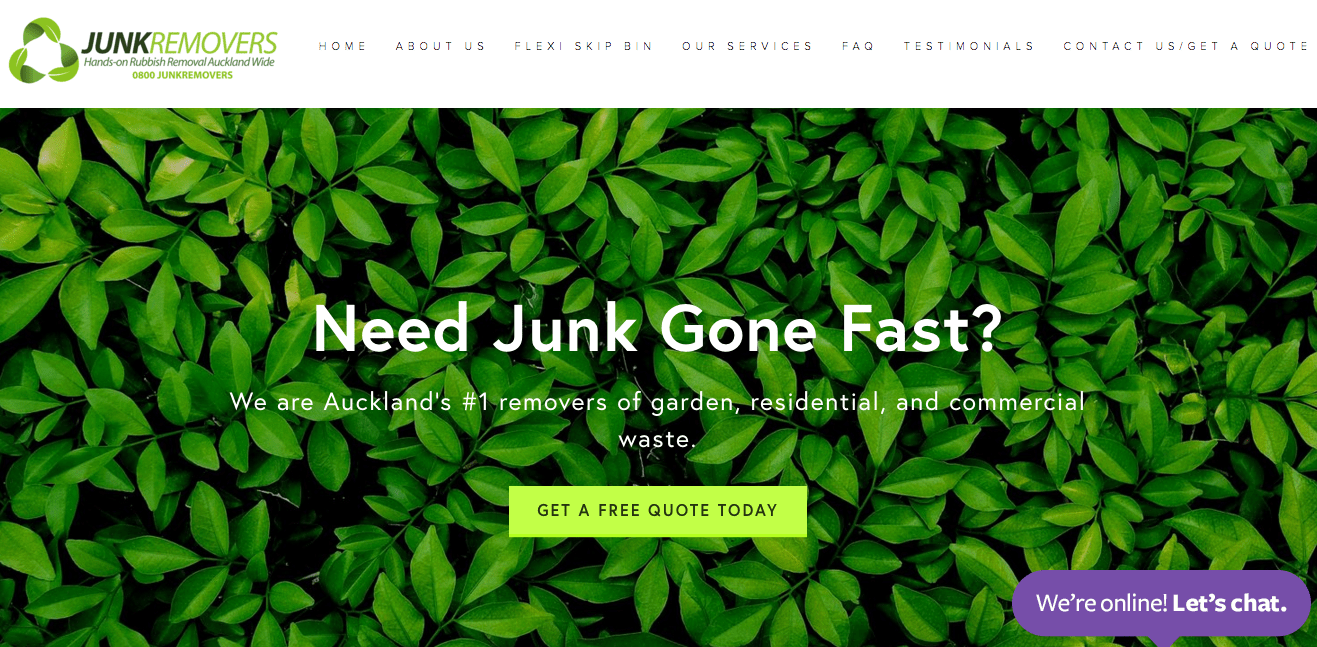 BEST FOR
Prompt and Efficient Customer Service
SERVICES
Recycling

Inorganic & General Rubbish Removal

Garden Waste Removal

Commercial Waste

Building Waste

Rubbish Removal

Waste Disposal

WEBSITE
https://www.junkremovers.co.nz/
ADDRESS
Auckland, New Zealand
CONTACT DETAILS
0800 586 573
OPERATING HOURS
Monday to Friday: 7am – 6pm

Saturday: 7am – 4pm

Sunday: 7am – 2pm
Wait no longer to get rid of the junk filling up your yard or warehouse — fix that by calling in Junk Removers! They are a specialist junk removal company covering Auckland.
Usually, they can take care of your junk for you on the same day you call. Their reliable team will assess the work to be done and provide you with an on-site quote.
Once you agree to their price, they will promptly, efficiently and reliably remove all your rubbish, while leaving your area clean and free of mess.
Practising sustainability, they can remove almost all sorts of waste from your garden, commercial and residential property, such as furniture, batteries, tyres, and fridges.
Highlights
Same-day junk removal
Efficient and reliable customer service
Practises sustainability measures (like recycling)
Leaves your area clean and free of mess
Customer Reviews 
Here's Nick's comment on Google Business:
"Called them 11am on a Sunday and they were there by 4pm. We had done a major upgrade to our shop and the timely clearance means we can open without H&S issues on Monday. Outstanding."
2)  0800 Dump Me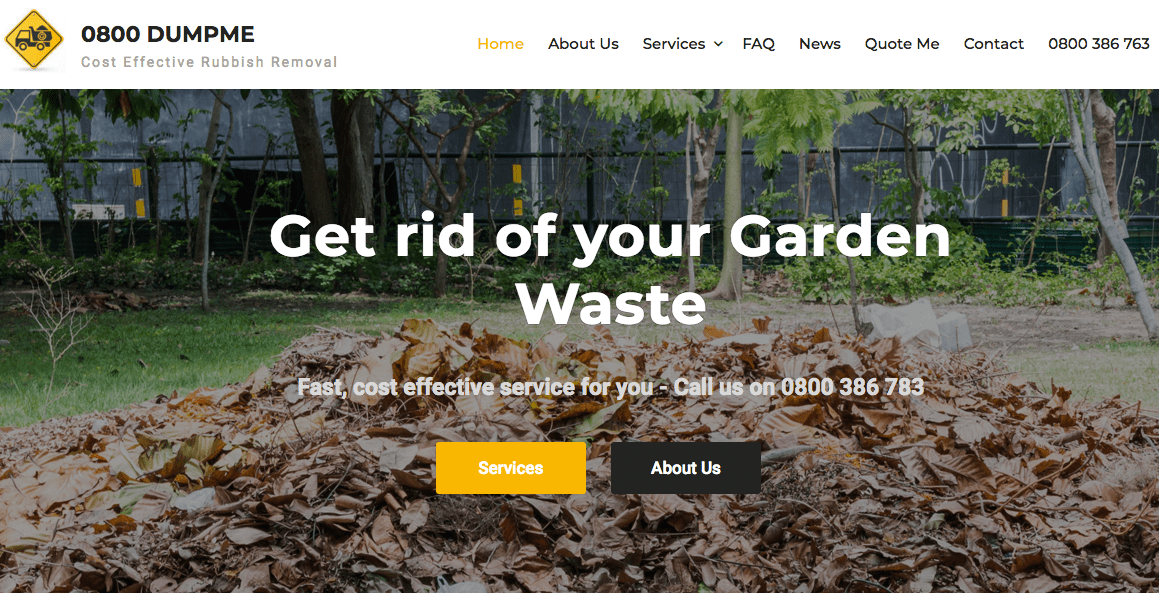 Spring clean waste, deceased estates, building waste, earthworks, workshop waste — 0800 Dump Me can remove all of these, whether in bulk or a single item.
They pride themselves on being cost-effective: you get value for what you paid for with them. The service includes loading and emptying out your skip bins too!
Aside from that, if you have things you won't need or use anymore such as books, clothing, figurines, gadgets, loafers, or anything, they can also donate those to charity.
For a complete scope of services and super fast waste disposal, they are another of the best Junk Removal Auckland companies to call!
Highlights
Cost-effective waste removal
Fast, professional, and dependable junk removal
Offers a wide array of services
They can arrange for things you won't need to donate to charity 
Customer Reviews 
One producer from the Mucking In TV show said on the website: 
"Thanks for clearing the trees and rubbish from the recent garden make over. Your support over the years has been very much appreciated."
3)  Junk2Go Rubbish Removal Service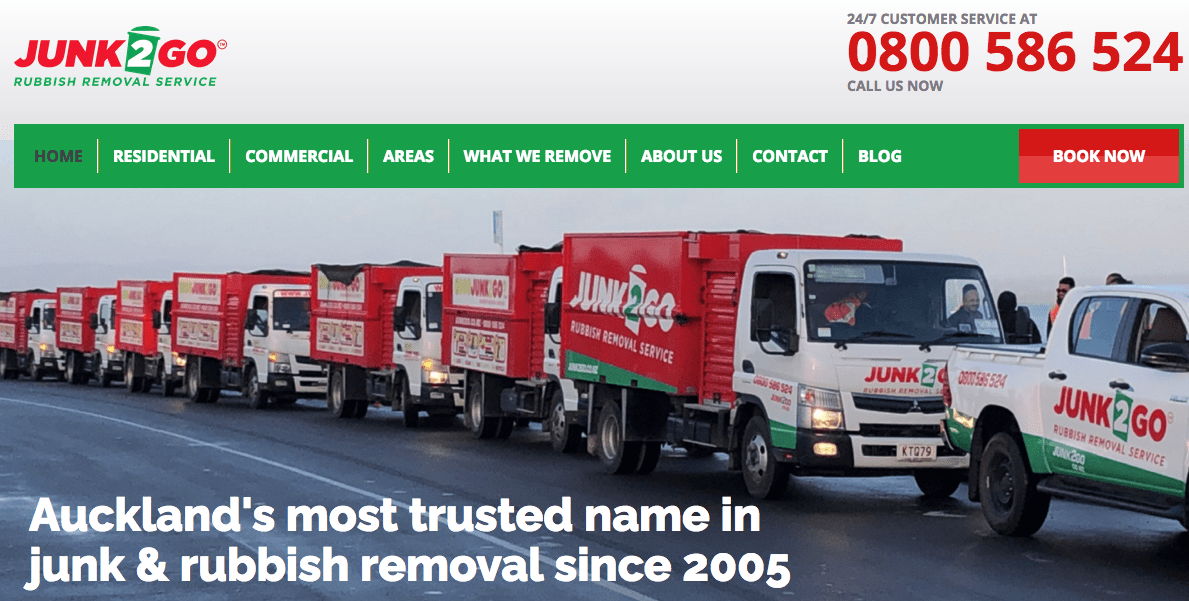 BEST FOR
Deceased Estate Clearance
SERVICES
House Clearance

Deceased Estate Clearance

Household Junk

Builders & DIY Waste

WEBSITE
https://www.junk2go.co.nz/
ADDRESS
P.O. Box 28728, Remuera, Auckland 1541, New Zealand
CONTACT DETAILS
0800 586 524
OPERATING HOURS
Always Open
Junk2Go has been clearing rubbish from homes and businesses since 2005. Offering a full range of junk removal options, they specialise in deceased estate clearance.
After you contact them, they will send over their expert team to give you a quote on your place. They will proceed to load the waste in and sweep the area clean before leaving.
It won't matter if the load is heavy (i.e. furniture or discarded pipe), as long as their team can carry it safely. Also, they are reputed to be friendly, courteous and pleasant to deal with.
Highlights 
Specialise in deceased estate clearance
15 years in the business
Friendly, courteous and pleasant to deal with
Recycle where possible
Customer Reviews
From Central Auckland, Aneil writes her review on the website:
"Fantastic hassle free service. Made an enquiry early Saturday morning and the team were over that afternoon at our rental property to quote. They informed the tenants what was going on when on site. Was happy with the quote provided over the phone and paid by credit card right there and then. Received my invoice for tax purposes that day."
4)  Junk & Rubbish Removals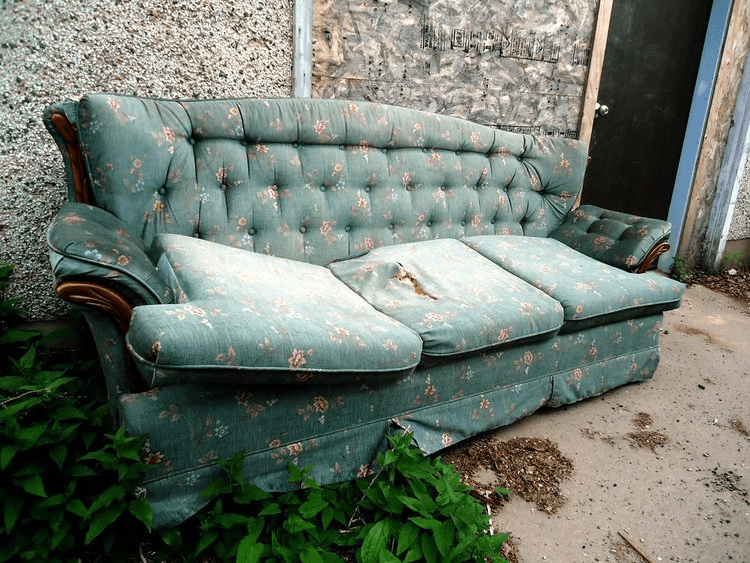 BEST FOR
Hassle-Free Service
SERVICES
Rubbish Removal

Garden Waste

Recycling

Construction Waste

Junk Furniture Removal

Inorganic Collection

Disposal Services

Waste Management

Reusable Flexi Skip Bins

WEBSITE
https://www.meninvans.co.nz/
ADDRESS
Auckland, New Zealand
CONTACT DETAILS
0800 636 468
OPERATING HOURS
Monday to Saturday: 7am – 6pm

Sunday: 7am – 4pm
Taking care of an eclectic range of junk, Junk Rubbish & Removals is on call and available 7 days a week. They ensure you have a hassle-free time from quoting to removal.
Among what they offer are rubbish removal, garden waste, recycling, construction waste, furniture removal, inorganic collection and other disposal services.
Prices start at $35, low and affordable. What's more, they also offer reusable flexi skip bins (of various sizes) that you can fill to the brim and that they can collect for you anytime!
Highlights 
Hassle-free experience
Offers a wide selection of junk removal options
Available 7 days a week
Affordable & friendly service
Customer Reviews 
This company belongs to the best junk removal Auckland companies list! One client, Shirlene Brett, writes on Google Business:
"Very happy with this company.  Called late in the day and was able to organize pick-up for next day.  Professional and friendly team.  Were happy to do extra with moving a TV to get at an area rug for disposal.  Definitely recommend."
5)  Junk Run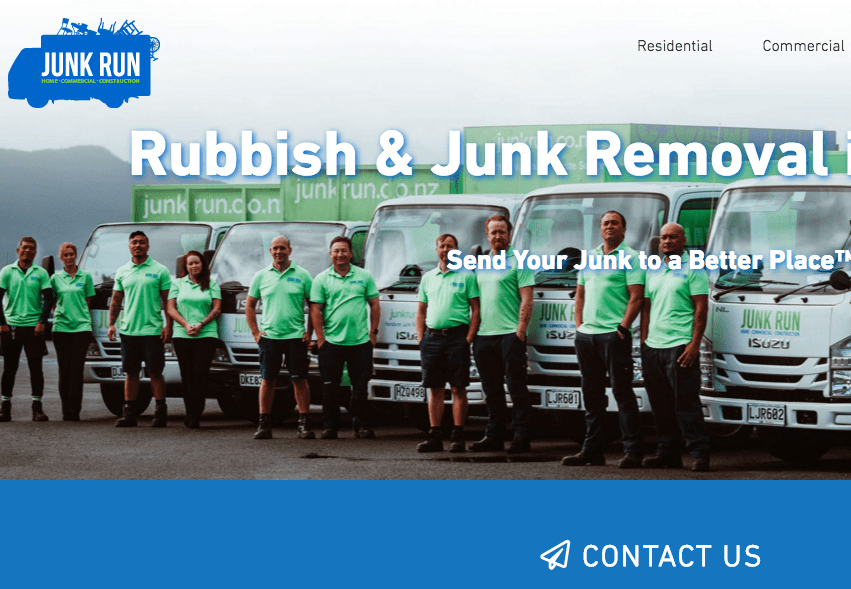 BEST FOR
Innovative, Eco-Friendly and Responsible Junk Removal
SERVICES
Residential

Commercial

Construction

WEBSITE
https://www.junkrun.co.nz/
ADDRESS
33A Anzac Street, Takapuna, Auckland 0622, New Zealand
CONTACT DETAILS
+64 21 586 544
OPERATING HOURS
Monday to Friday: 6am – 6pm
If you care about sustainability while needing to remove waste as neatly as can be from your house or place of work, then you're making the right decision with Junk Run!
As the only junk removal company to be awarded an Eco Warranty Certificate, they are committed to recycling and reusing over 70% of waste to keep it from ending up in the landfills.
Their highly trained staff will come to load your rubbish onto their 12m3 truck and they'll also sweep the area clean. That will give you value and ensure that you're satisfied.
Certainly one of the best junk removal Auckland companies, they can responsibly remove a plethora of wastes, from house rubbish to building waste to toxic e-waste.
Highlights 
Awarded an Eco Warranty Certificate
Highly trained, responsible and dedicated staff
Offer a plethora of waste removal options
Value for money 
Customer Reviews 
Here's Judith B, one client, who commented on the website:
"Junk Run's truck arrived on time as requested. They quickly removed all the goods and left no mess behind. Great service, simple and easy. I like that they recycle what they can."
And that completes our list of the best junk removal Auckland companies! Be it bulky or featherlight junk, these teams will collect and remove it in a safe and efficient manner.
Do you have any questions regarding this topic? If you have one, don't hesitate to send us a message and we'll get back to you in a bit.
Also, you might like to read about the best compost bins in New Zealand! The compost you get from them will be great to use for your plants to keep them lovely and healthy!