As a clean car reflects the owner's personality, so does a lush and inviting lawn. It's not an easy job though, and that's the reason we have come up with the best lawn care in Christchurch.
In taking care of your lawn, you need to sow, dethatch, and of course use the lawn mower safely. But if you're not a gardener or lack the time, you should let the pros doing the best lawn care in Christchurch handle it.
Lawn care specialists can get back the life and the greenery your lawn used to have — get it back to a healthy state. Bald patches, weeding, and those overflowing with thatch are no exception.
There are many lawn stewards that you can find in Christchurch. Many of them will do the work for you without taking the whole day just to provide exceptional lawn results.
So now, we present the best lawn care in Christchurch! These are the companies that are most often recommended in the area.
1) Readylawn Industries
Areas covered
Auckland, Nelson, Christchurch, Timaru, Dunedin
Services
Residential, Commercial, and Sports Lawn Care – Weed Spraying, Fertilising, Scarifying, Treating Grass Grubs, Ornamental Planting, Gardening and Specialist Mowing
Address
Christchurch:  913 Shands Road, Prebbleton, RD6, 7676
Auckland : 38 Hannigan Drive, Mt Wellington, Auckland
Dunedin : 76 Huntly Road, 1 RD Outram,
Nelson : 98 Lansdowne Road, Appleby,
Timaru : Phar Lap Raceway –Timaru
Contact no.
Christchurch :(03) 349 6980
Auckland: (09) 572 8001
Dunedin : 027 4335 156
or 027 228 8190
Nelson:  027 649 9211
(03) 970 0794
Timaru : 0800 529 648
or 027 623 7135
Website
http://www.readylawn.co.nz/
Readylawn gives your worn out lawns a brand new life with their team's extensive knowledge in lawncare. They have 5 different locations in New Zealand for all those who reside near and far, in order to be a convenient place to go to.
Readylawn's team will give you a lush, springy, green lawn within hours no matter whatever service you choose– offering a speedy and effective way of fixing or recreating your lawn. They even provide after care advice and tips on maintaining your brand new lawn. If you're in need of lawncare services, don't hesitate to contact the Readylawn branches nearest your location.
2)  Lawn Barber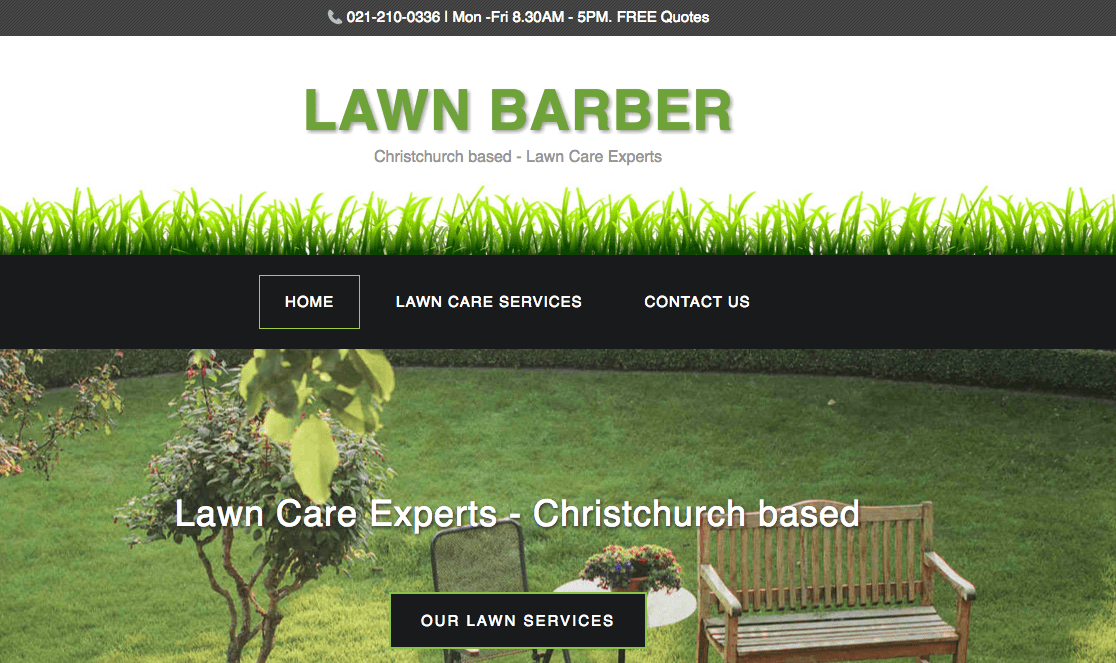 | | |
| --- | --- |
| Areas covered | Christchurch and surrounding areas |
| Services | Scarifying/Dethatching, Lawn Reseeding, Lawn Repairs, and Lawn Fertilising |
| Address | 35 Northcroft Street, Hoon Hay, Christchurch, 8025, Canterbury, New Zealand |
| Contact no. | 021 210 0336 |
| Website | https://www.lawnbarber.co.nz/ |
Want your lawn to have a hands-on treatment to restore it to greenness? Lawn Barbers are just the people to call!
It is a small company based in Christchurch led by Margaret and her team. They bring all the equipment like rakes, mowers, and fertilisers with people who have the expertise to use them.
A list of the services include scarifying (removing the surface turf), lawn reseeding to remedy the patches, and lawn fertilising where they use organic or anti-insect materials.
They service Christchurch and the Canterbury Region, providing the best lawn care in Christchurch with top notch service and a helpful and efficient team.
3)  Turf Technologies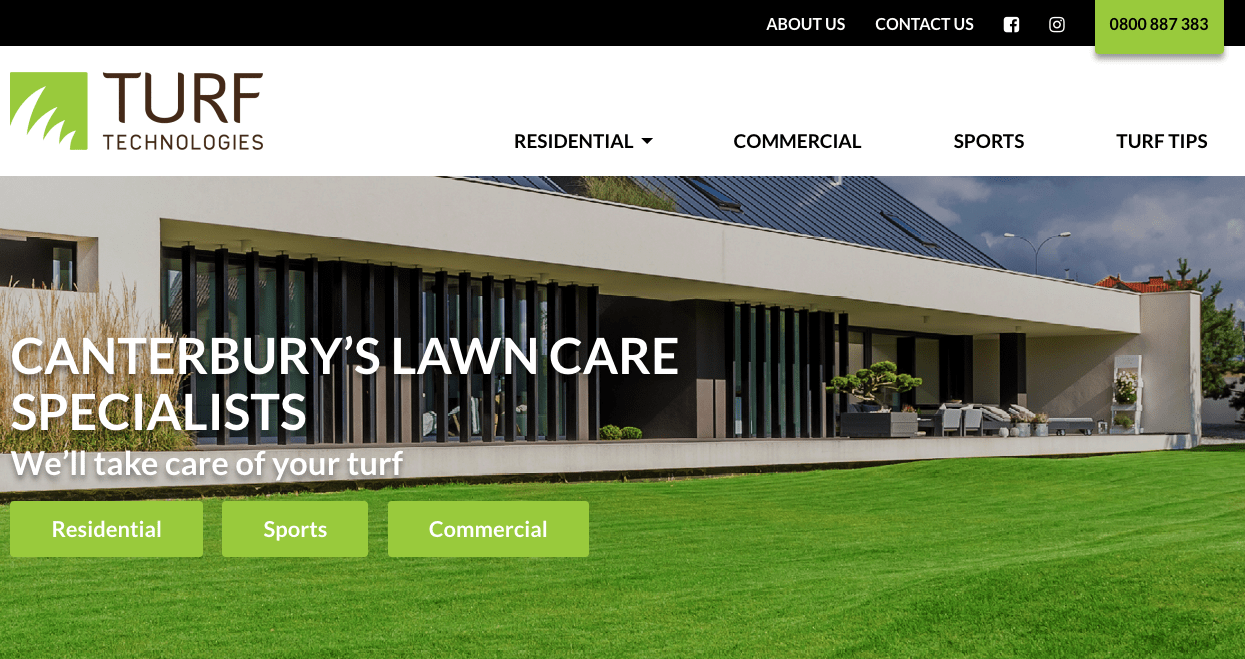 | | |
| --- | --- |
| Areas covered | Christchurch and Canterbury area |
| Services | Residential, Commercial, and Sports Lawn Care – Weed Spraying, Fertilising, Scarifying, Treating Grass Grubs, Ornamental Planting, Gardening and Specialist Mowing |
| Address | 43 Hargood Street, Woolston, Christchurch 8062, New Zealand |
| Contact No. | 0800 887 383 |
| Website | https://www.turftechnologies.co.nz/ |
For large-scale mowing such as in commercial locations like hotels, offices, parks or promenades, Turf Technologies has the gardeners and modern equipment you need to get a satisfying lawn.
Say goodbye to pests, brown patches, dead spots, & unattractive lawns. With exceptional knowledge and skills, the team will make your lawn rich, fertile, and beautiful once again.
But it is not only limited to that as they can work with your gardener or specialist to plant vibrant flowers by your space, to make it welcoming to your clients.
Turf Technologies covers the Canterbury region with a true love and passion for their work. They care as though your lawn were their own and always give clients the best lawn care in Christchurch!
4)  Canterbury Lawns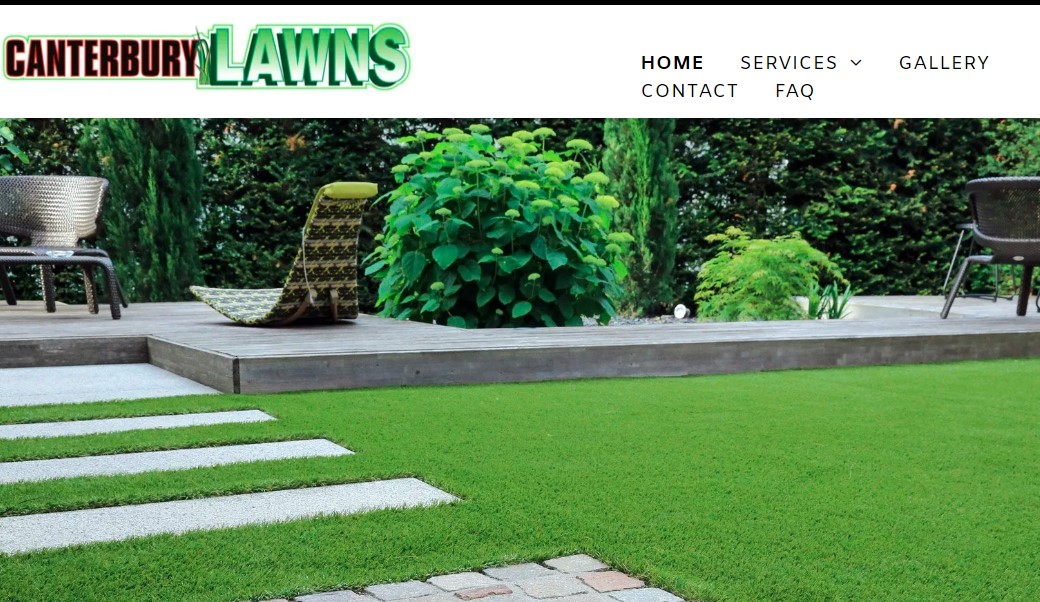 Through a vast knowledge of the region, Canterbury Lawns know exactly what is required to produce lush green lawns. They are proudly locally owned and operated, with over 10 years of experience in both lawn preparation and hydroseeding.
Canterbury Lawns' products are of the highest standard and they will never compromise on quality. One of their clients, Lewis-Fendalton, has shared: "We used Canterbury Lawns to level and grass our section once the earthquake repairs were complete. They did a great job and did what they said they would do! There is no question that hydroseeding provides a lush green lawn in the shortest time possible. Happily, recommend Canterbury Lawns."
5)  Styx Landscaping

| | |
| --- | --- |
| Areas covered | Canterbury |
| Services | Landscaping, fences and decks, irrigation, lawn and turf, paving and paths, edging, trees and hedges, maintenance, landscape design |
| Address | Christchurch |
| Contact no. | 027 439 7963 | 027 567 0016 |
| Website | https://www.styxpropertycare.co.nz/ |
Styx was established in 2005 by Glen, as a mowing and gardening business with no name, one contract, and Sam; who's still an integral part of the team today. Fast forward today, the Styx team is now a group of skilled, competent and friendly landscaping professionals. They hold a full fleet of equipment and machinery and can offer a complete landscape service. There is no challenge the Styx team cannot overcome and no job they cannot complete.
6) Garden Concepts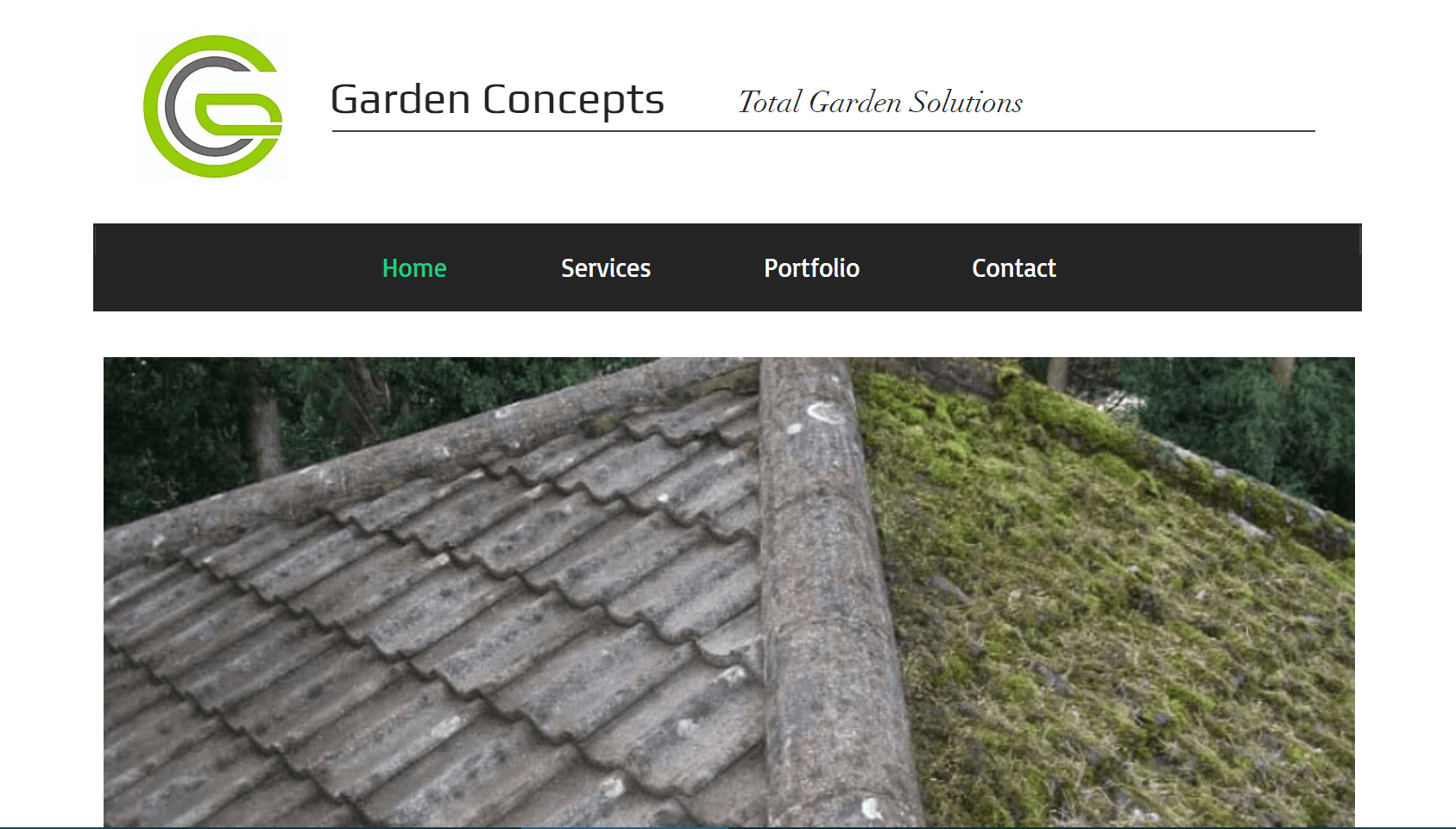 Areas covered
Selwyn Suburbs/ Christchurch suburbs
Services
Property Maintenance
Mowing
Garden Clean Ups
Gutter Cleaning
Spraying
Hedge Trimming
Roof Moss Control
Address
Rolleston 7614, New Zealand
Contact No.
Website
http://www.gardenconcepts.co.nz/
Garden Concepts is known for their fast and efficient services that costs no more than your average cleaning business. Their quality of work is one of the best in the field, having a team of hardworking and friendly staff.
Their service is very easy to book, having fast customer service and good communication sites.
Best check their offers to receive the best garden maintenance and lawn services in all of New Zealand!
7)  Total Lawn Solutions Ltd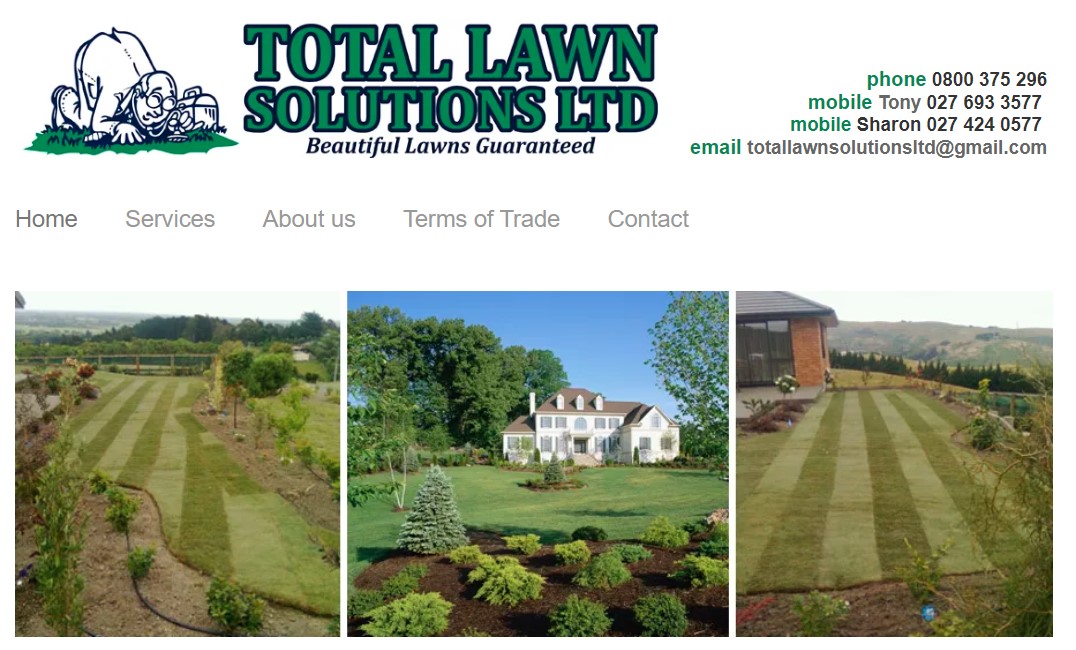 Areas covered
Christchurch and Canterbury area
Services

Proven lawn management programs
Ready lawn laying & repairing
Lawn preparation & seeding
Lawn repairs humps & hollows
Lawn Dethatching (scarification)
Hollow coring (aeration)
Other lawn services
Spraying services
Lawn Management Programs
Irrigation systems

Address
—
Contact no.
phone: 0800 375 296
mobile: Tony 027 693 3577
mobile: Sharon 027 424 0577
email: [email protected]
Website
https://www.totallawnsolutionsltd.co.nz/
Total Lawn Solutions Ltd offers quality garden, spraying and lawn services. Qualified lawn and garden specialist Tony French-built Total Lawn Solutions Ltd in 2008 after working in the golf course industry for more than 30 years.
Tony's impressive history includes overseeing landscape gardening projects and working on the following golf courses: Clearwater (NZ), The Lambourne Club (UK), Mill Ryde Golf Club (UK) and Maidenhead Golf Club (UK).
8) Christchurch Lawn Mowing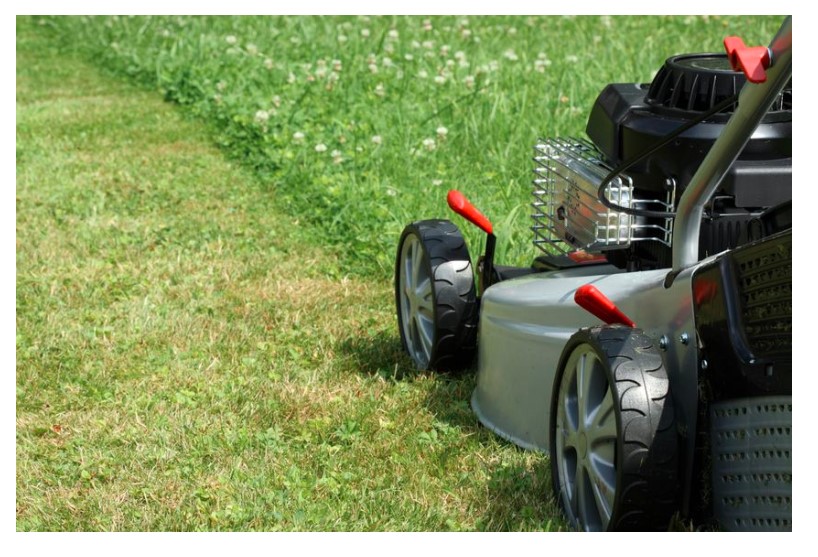 Areas covered
Christchurch and Canterbury
Services

One-off Lawn Mowing
Regular Lawn Mowing
Hedge Trimming
Tree Prunning
Tree Felling
Section Tidy Ups
Lawn Maintenance
Seasonal grounds tidy ups
Weed Spraying
Rubbish Removal

Address
—
Contact no.
[email protected]
Website
https://christchurchlawnmowing.co.nz/
Christchurch Lawn Mowing is a locally owned company that can take care of all your lawn care needs in Christchurch and Canterbury. They're not a franchise so they're much more personal in their service, whether its a one-off mow or a regular job.
They stand behind their work 100% and have many happy customers throughout Christchurch. They offer FREE QUOTES on all jobs.
9)  Cutting Edge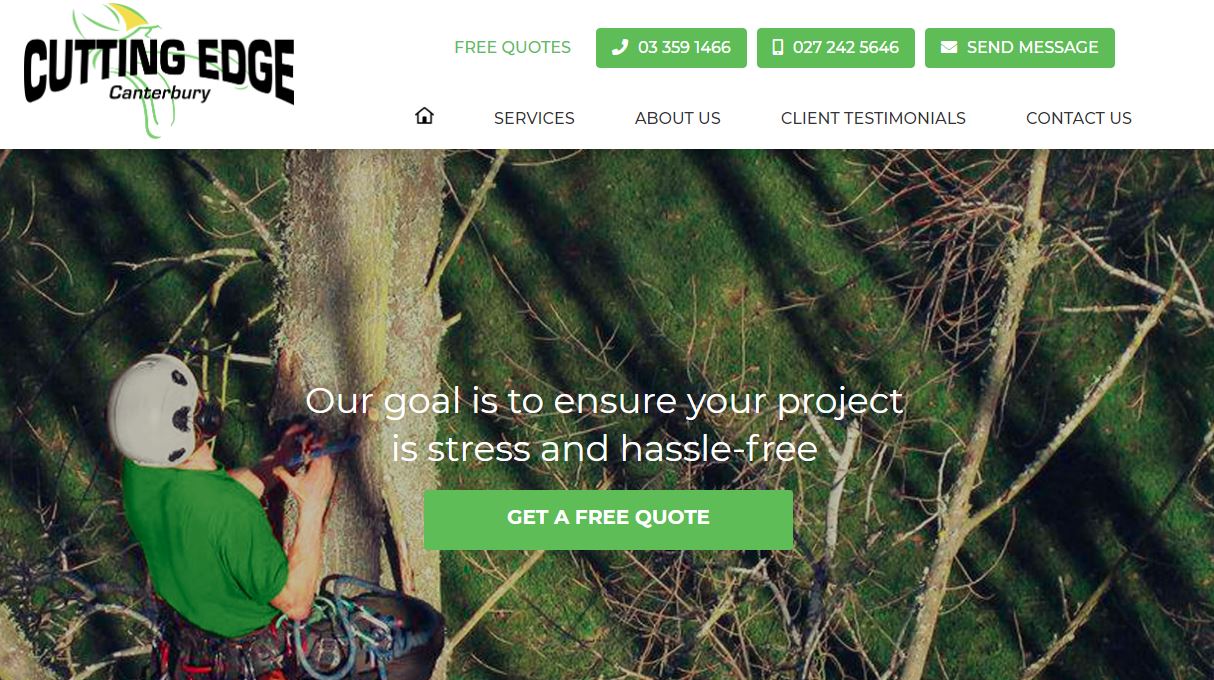 Areas covered
Canterbury
Services
Commercial & Residential Garden Maintenance
Lawn Cutting & Trimming Services
Arborist Services
Weeding & Mulching
Address
—
Contact no.
Phone: +64 (03) 359 1466
Mobile: +64 (027) 242 5646
Website
http://advancelawncare.co/
If your busy lifestyle leaves you with little time for gardening and landscaping or you'd like your garden and lawns cared for by friendly, trustworthy professionals, Cutting Edge can help.
Cutting Edge provides garden and lawn maintenance, garden makeover and landscaping services throughout Christchurch to ensure your property looks its best at all times.
They can also craft new gardens, transform old gardens and restore neglected gardens back to their former glory.
We are dedicated to giving you back your spare time so you can enjoy your garden instead of having to work in it. Call them to arrange a free initial no-obligation quote for our gardening service, landscaping or lawn care.
10)  Silver Tussock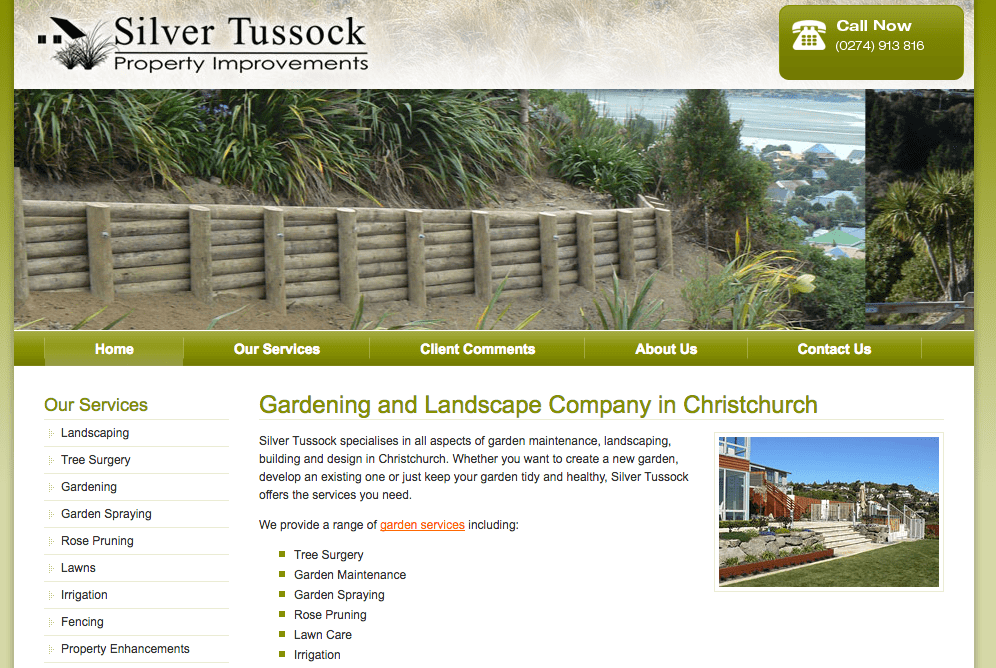 | | |
| --- | --- |
| Areas covered | Christchurch |
| Services | Plant New Lawns, Lawn Repair, Scarifying, Coring, Fertilising, Spraying for Weeds and Grass Grub Control, Moss Control |
| Address | Christchurch, New Zealand |
| Contact no. | (0274) 913 816 |
| Website | https://www.silvertussock.co.nz/ |
If you need to keep your lawn healthy, green, and lush, Silver Tussock is another option for the best lawn care in Christchurch.
Silver Tussock was established by Gary and Audrey Evans in 2003 after they had spent 2 decades working on a farm. Their experience there has proven to be invaluable in the services they offer.
Basically, clients come to them for garden redesigning — to organise the many elements of their yards together for a beautiful result. In lawn care, the team can handle planting anew, scarifying, repairing, and more.
Customer satisfaction is the team's main aim and Gary, who is an expert gardener, will make your lawn better than before so that you will love to see your lawn and be proud of it at the same time.
11)  Advanced Lawn Care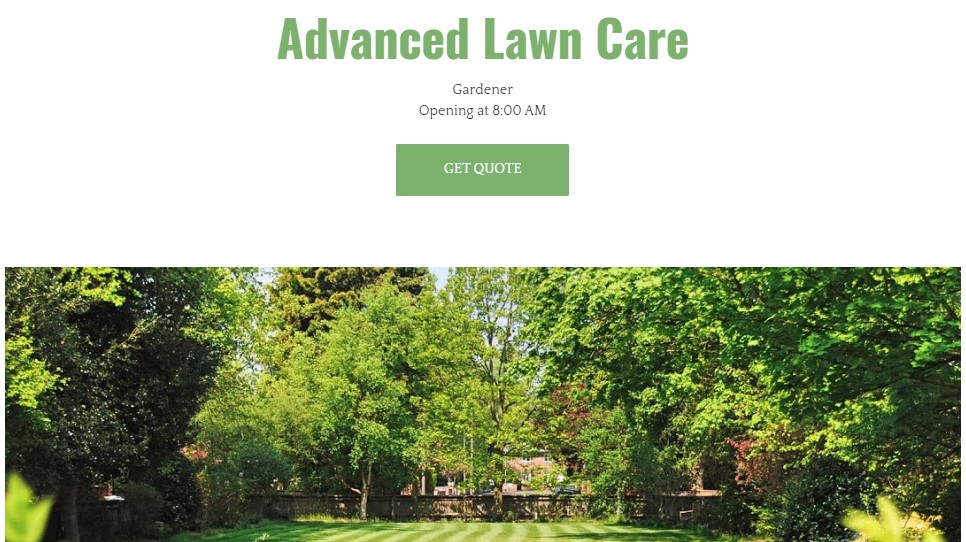 | | |
| --- | --- |
| Areas covered | Christchurch |
| Services | Dehatching, aeration, leveling, re-seeding, top dressing, fertilising, and more |
| Address | — |
| Contact no. | 027 399 6535 |
| Website | http://advancelawncare.co/ |
Advanced Lawn Care offers fall lawn renovation. Their services include dehatching, aeration, leveling, re-seeding, top dressing, fertilising, and more. They're open from Monday to Friday, 8AM to 5PM.
12)  Crewcut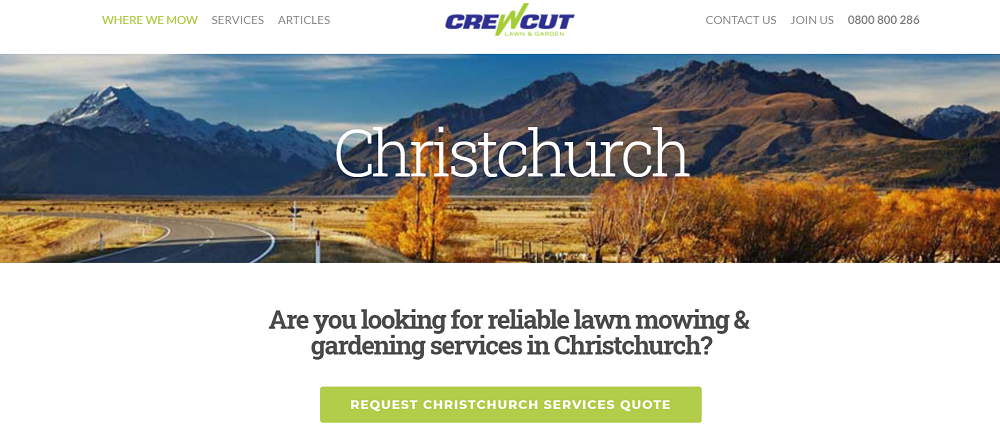 | | |
| --- | --- |
| Areas covered | Christchurch |
| Services | Lawn mowing, Hedges trimming, Tree trimming, Garden bags, Garden clean up, Water blasting, Gardening help, Commercial lawn mowing |
| Address | 1 Des Swann Drive, Takapuna, Auckland 0622 |
| Contact no. | 0800 800 286 |
| Website | https://www.crewcut.co.nz/christchurch |
Crewcut is a lawn care specialist that tends to residential and commercial properties alike. Their range of services cover just about everything that's needed to boost one's curb appeal. From lawn mowing and trimming hedges and trees to helping with the garden as a means of improving upon the look of one's garden.
13) Jim's Mowing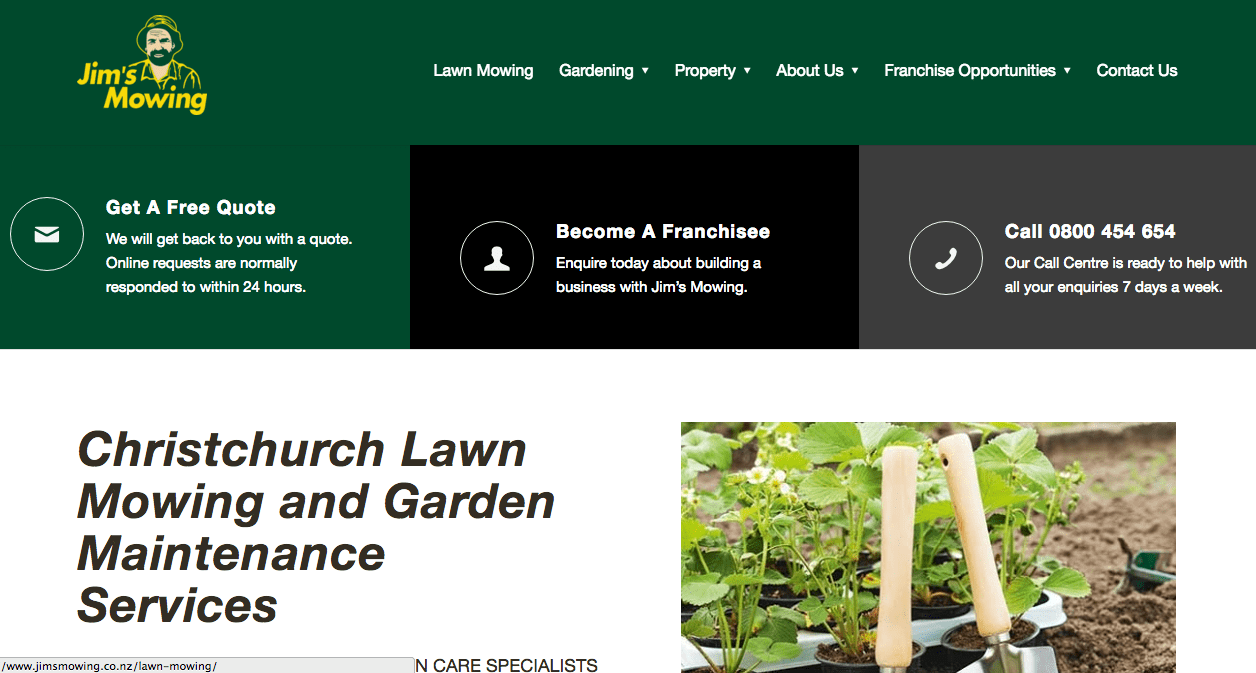 Jim's Mowing is renowned mostly for its iconic customer service over New Zealand. It was started by Jim Penman in 1982 as a simple business prior to shifting to a franchise venture.
Today, it offers lawn care and gardening services. With them, you get a remarkable service along with the trained team and competitive rates.
For that reason alone, it had to be in our list of the services with the best lawn care in Christchurch for budget-conscious customers.
Its Christchurch office is located at Shakespeare Road, Waltham where it serves Christchurch and all of Canterbury.
14) Yardscape Unlimited
Areas covered
Christchurch and Canterbury area
Services
New Home Landscaping, Landscape Design, Artificial Turf, Fences, Irrigations, Pavings, Boardwalks, Commercial Landscaping
Address
7 Tucson Place,
Christchurch 8061
Contact no.
(0508 927 372)
[email protected]
Website
https://www.yardscape.co.nz/
Yardscape Unlimited is a team of local landscaping experts that offer a wide range of services to meet your needs for your home. They are proud to be Canterbury owned and operated.
They offer residential and commercial services; their residential services consist of new home landscaping, landscape design, artificial turf, fences, irrigations and more. Their commercial services, meanwhile, are spec home landscaping, health and safety, as well as policy and procedures.
Yardscape Unlimited's wide range of offers and deals will surely fit your demands for your property– especially with their team of professionals assuring your satisfaction.
---
And that's it for now for the best lawn care in Christchurch. If you want to take good care of your lawn, you can start by getting a quote from these expert gardeners.
Do you have any questions about these companies? Send us a message and we will get back to you as soon as possible.
And if you feel like doing some of the work yourself by trying to mow on your own, check out our list of the best lawn mowers in New Zealand for a reliable and efficient grass-cutting machine.