By Ruby Singh
Since life can be challenging, we sometimes need support and motivation to become our best selves. One way of doing that is by working with a life coach. Thus, we've rounded up the best life coaches in Auckland for you here.
We selected the ones who are certified, professional and understanding — who bring transformative results. Aside from this, we picked those who have great customer reviews.
Let's get your life back together toward achieving your goals and dreams. So, if you're ready, here are the best life coaches in Auckland!
1)  Kris de Jong – Eclipse Life Coaching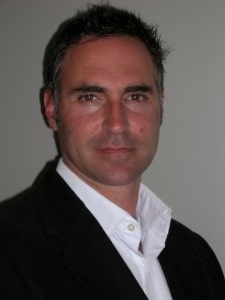 BEST FOR
Results-Based Approach
SERVICES
Life Coach

Career Coach

Wealth Coach

WEBSITE
https://www.eclipselifecoaching.com/
ADDRESS
5G/6 Princes Street, Auckland CBD, Auckland 1010, New Zealand
CONTACT DETAILS
+64 27 349 2520
OPERATING HOURS
24/7
In life, we sometimes face changes, inertia or random obstacles where we seem to get stuck. We need that extra motivation, and Kris de Jong is here to help.
He is a certified life coach of the International Association of Coaching (IAC) and is dedicated to empowering your life through 1-hour weekly sessions for a span of 6 to 8 weeks.
Focusing on providing results, he understands the importance of transparency and honesty to build trust and rapport with the client, to help get him back on the road to success.
Kris can train and coach you in different areas including life, career and finance. If ever you're not satisfied with the service, there's no need to pay the coaching fees.
Highlights
Certified Iife coach
Results-oriented approach
Excellent listener
Satisfaction guaranteed
Customer Reviews 
Here's one client, Steve, who shared this on the website: 
"Kris is a fantastic listener and has great rapport. He is razor sharp with his perceptions and non-judgemental. I could not recommend him highly enough. As a result of the sessions with Kris I have gained clarity in many areas including my short, medium and long-term priorities and aspirations. Kris has also given me insight into the inherent barriers that had prevented me from reaching my goals and effective tools to address these. I thought I had high energy levels previously but nothing compared to what I have now. Thanks so much Kris."
2)  Allison Fisher – Allison Fisher Career & Life Coaching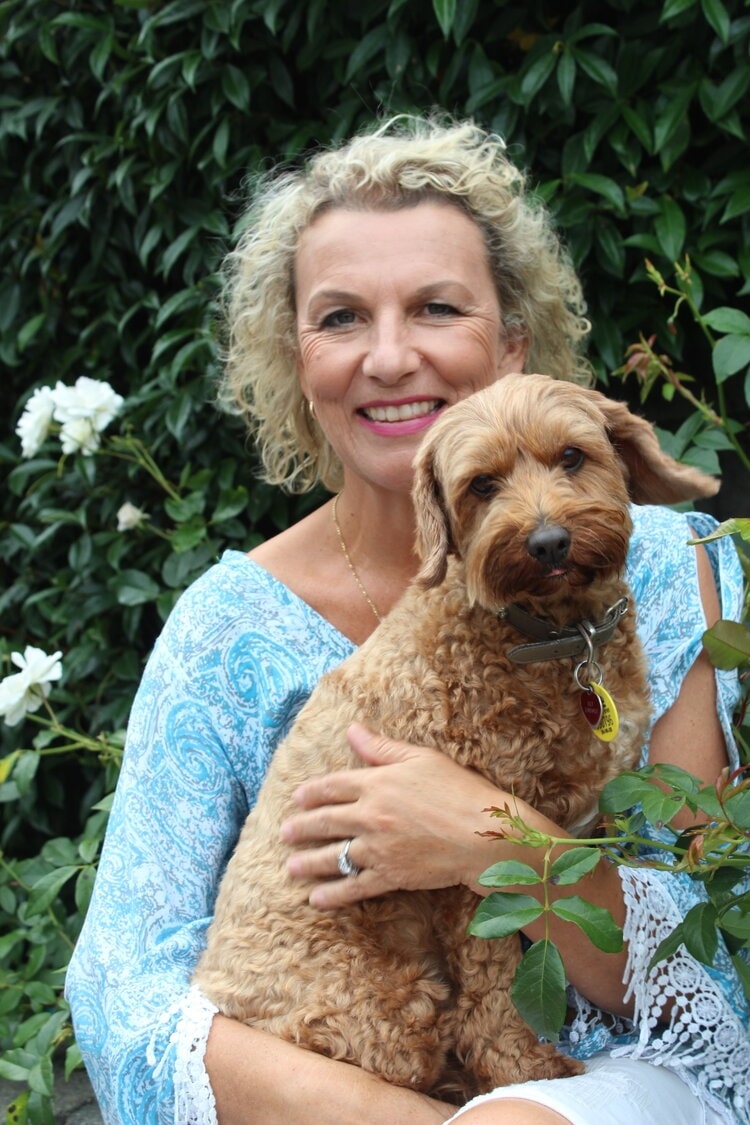 BEST FOR
Career Coaching
SERVICES
Career Coaching

Life Coaching

WEBSITE
https://www.allisonfisher.co.nz/about-allison-1
ADDRESS
Victoria Avenue, Remuera, Auckland 1050, New Zealand
CONTACT DETAILS
+64 27 248 1457
OPERATING HOURS
Monday to Thursday: 8am – 7pm

Friday: 8am – 3pm
Some of the biggest decisions you have to make in life are about your career — it's going to be your bread-and-butter, after all. If you happen to find it hard to balance your career and life or find your work stressful, let Allison sort you out.
Allison Fisher is a career and life coach with credentials in Education, Teaching and Human Resource. She has had her share of ups and downs in her career path and will use her learnings and experience to help you make the right career decision.
Sessions (whether in-person or via-Skype) are available in 90, 60, and 30-minute durations. While the rates can seem a bit high, fees get lower in the succeeding sessions.
Highlights
Help you find work-life balance
Experienced career coach
Cost-effective prices
Online sessions are available
Customer Reviews
Check out the feedback from one client, Barry Pearman, on Google:
"I needed some help with a career change I was making, so I went and spent some time with Allison.
Allison gave me some simple tests to help me determine the style of work I was best suited for.
I found Allison very helpful to work with and highly professional.
I could not recommend her highly enough."
3)  Kelly Samson – Pure Results Coaching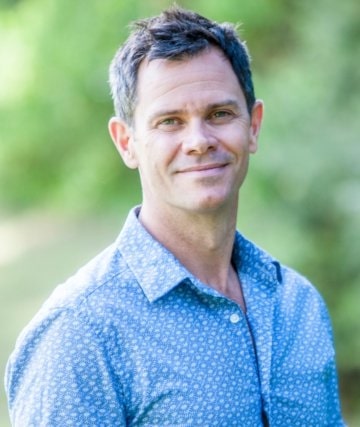 BEST FOR
Achieving the Client's Full Potential
SERVICES
Personal Coaching

Business Coaching

WEBSITE
https://pureresults.co.nz/about-kelly/
ADDRESS
72 College Hill, Freemans Bay, Auckland 1011, New Zealand
CONTACT DETAILS
+64 27 555 5907
OPERATING HOURS
Monday to Friday: 7am – 7pm

Saturday: 12pm – 2pm
With an extensive background in travel, academia, military, and corporate life, Kelly Samson is dedicated to helping others realise their full potential and best versions.
Kelly has gained certifications as a Foundation Life Coach, Advanced Life Coach, Applied Neuroscience trainer, communications and conflict resolutions instructor, and more.
He reminds you that you are accountable for your life and lets you really find out what your goals are. He also motivates you to work hard to achieve them.
He can also support and guide you to overcome your stress and incompetencies in your personal or business life.
As he has transformed the life of many clients, it can be said that Kelly Samson is one of the best life coaches in Auckland.
Highlights
Certified life coach
Specialises in personal and business coaching
Helps you realise your full potential
Extensive experience
Customer Reviews
On the webpage, Nick Hoyle, a client of Kelly's, shared his experience:
"When I started working with Kelly, I was in a very unhappy and stressed state. Spending time with Kelly helped me to unravel a lot of the confusion and mind chatter that was preventing me from moving forward and taking charge of my life. After just a few sessions I was able to formulate a path and with his help I was able to re-frame some of the old thinking that had got me into the state of stress to begin with. Thinking about it now, without his help I would have ended up in a very bad place. If you are wanting to get some clear objective tools to deal with your own stresses I highly recommend a session with Kelly."
4)  Judith Paterson – Positive Life Balance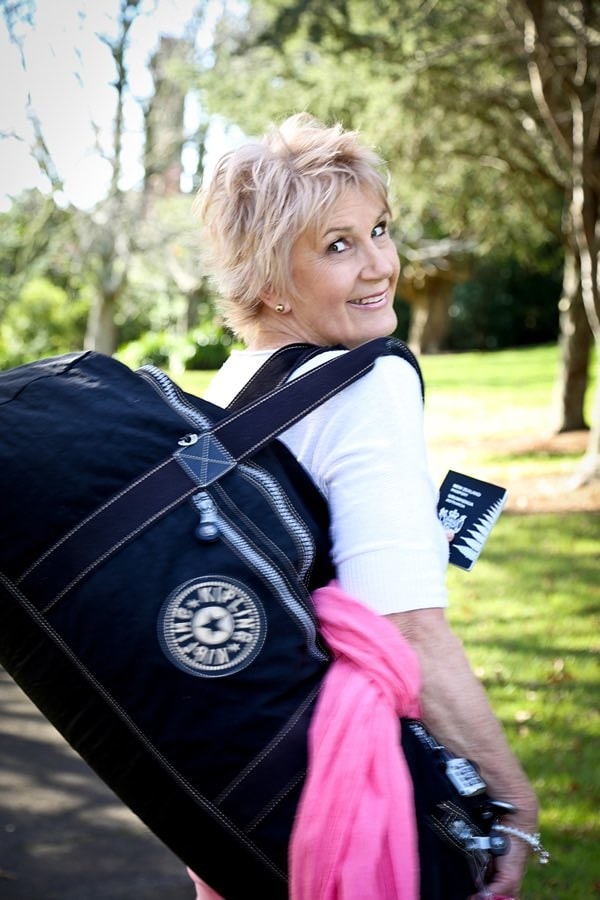 You might be feeling sick and tired of what life has thrown at you, burned out from work or not knowing your way ahead. Luckily, Judith Paterson can coach you out of it.
Her life coaching method is different in that she couples it with Kinesiology. She uses muscle response testing on your body to determine what's been causing your dismay.
With this, she can support and guide you through your issues from a broader perspective than others, giving you the knowledge to break out from the negative feelings and turn your life around.
Most of her customers said that they felt energetic and motivated after the session, ready to take on life.
One of the best life coaches in Auckland, she also has a clinic based in beautiful Hobsonville Point, Auckland. Online sessions are available as well.
Highlights 
Holistic approach
Educator, life coach, and registered Kinesiologist
Guide you to turn your life around
Customer Reviews 
Let's read about Kathryn's review as posted on the website:
"After experiencing an extremely stressful 18 months, I arrived with you mentally and physically exhausted having just moved house the day before.
My session with you was a life saver. I felt very 'light' after the hour's session. I felt energetic and that I'd 'let go' of so much.
It's now five days since I saw you and I'm still feeling that sense of relief and relaxation."
5)  Harley M Storey – Paradigms Life & Career Coaching Ltd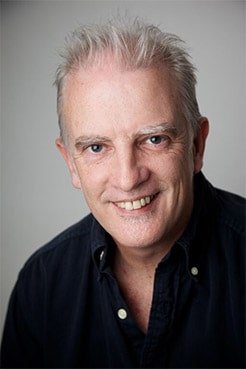 Another one of the best life coaches in Auckland is Harley Storey, who is the managing director as well as the life coach at Paradigms Life & Career Coaching.
Harley is described as having a compassionate, thoughtful and calm approach. To help you be successful in life, he can help you draw from your inner strength and confidence.
He holds a career coach accreditation and can clear out the foggy road to help you find the right job. He can help you prep for interviews too.
Harley believes that positive thinking is not enough, though: it should be coupled with practical action and change of thought. He'll work this out with you so that you can live your best life.
Highlights
Licenced career coach
Thoughtful, calm approach
Give you a sincere and motivated pep talk
Coach you with positive thinking and action 
Customer Reviews 
One client, Wendy White, wrote this on Google:
"I have been working with Harley for some time now and I genuinely believe I have made incredible progress with the personal issues I needed help with. With Harley's guidance, insight, compassion and understanding, I continue to develop as a person and feel much more positive about my future."
6)  Matthew Plapally – Matagi Mundax Mindful Life Coaching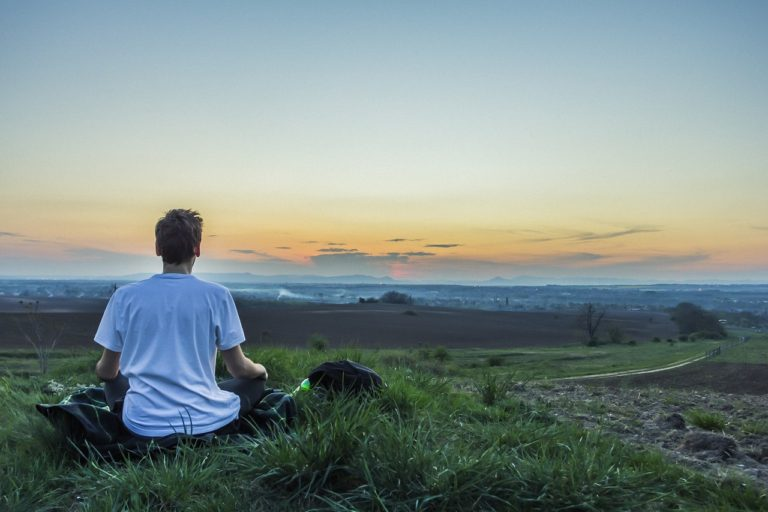 | | |
| --- | --- |
| BEST FOR | Stress Reduction in Life |
| SERVICES | Mindfulness, Breathwork, and Meditation Coaching |
| WEBSITE | https://matagimundax.com |
| ADDRESS | Royal Oak, Auckland, New Zealand |
| CONTACT DETAILS | +64 21 0838 9653 |
| OPERATING HOURS | 24/7 |
Matthew Plapally is a mindfulness coach whose goal is to reduce stress and increase the happiness one can experience everyday. He works towards achieving those goals through practices that are tailored to each individual client.
He has more than enough credentials to guarantee results in his services. He has been practising mindfulness and meditation for more than 30 years. He is also a certified Mindful Yoga teacher.
Matthew is a life coach you can count on to help you be happier with your life.
Highlights
Many years of experience
Tailor-made sessions
Live online one-on-one sessions
Certified Mindful Yoga teacher
7) Amanda Zoe – Life Coach New Zealand

Fasten the time spent in reaching your objectives, hire Life Coach New Zealand! Find Amanda Zoe, one of their best, and have her guide you through life. She's proven to be an experienced professional, one that is an expert in the emotional field.
She can definitely can you in learning new ways and to get better as a person. With their help, not only are you assured to reach your full potentials, but to also be safe while doing so.
Don't be afraid to contact Life Coach New Zealand for other inquiries or to ask for quotations, as they'll be happy to accommodate you.
Highlights
Expert life coaches
Helping people reach their maximum capacity
Vast experience on emotional support
8) The Resilience Life Coach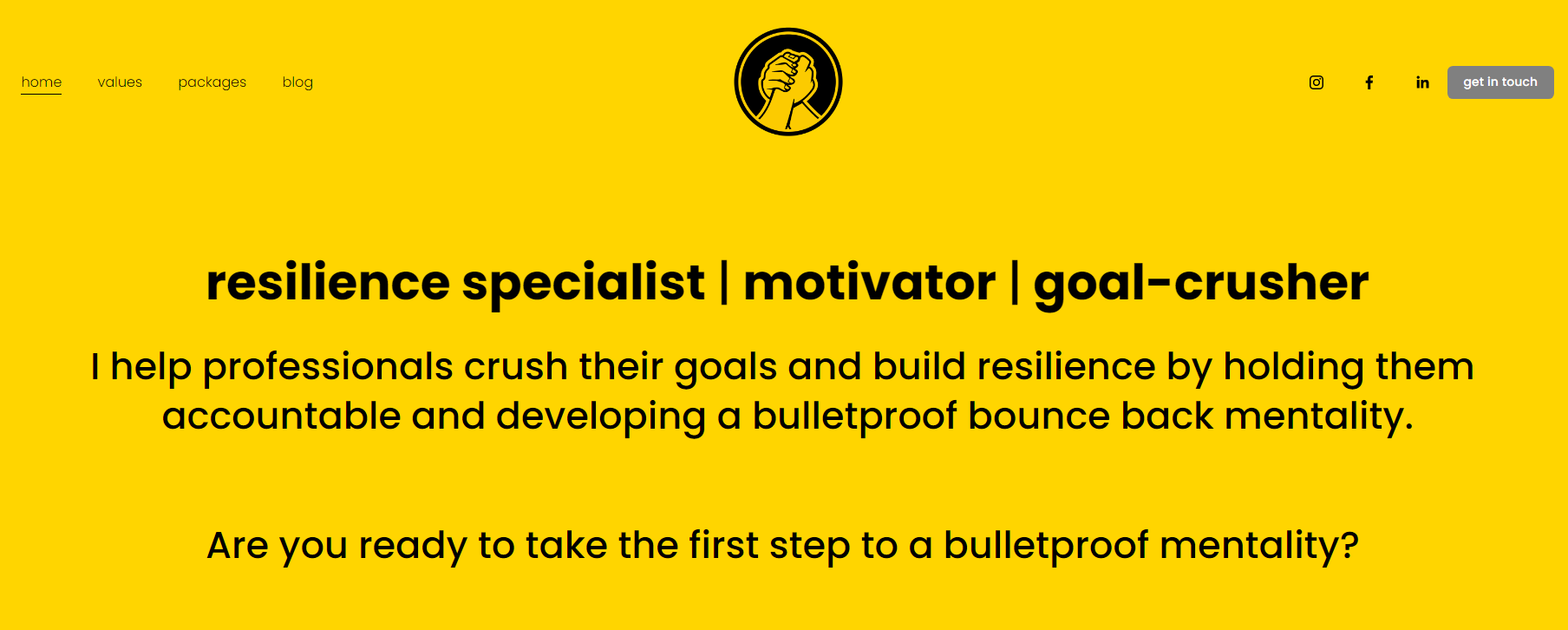 Ollie helps individuals that want to achieve more get clear on their goals. They help them with their dreams, desires, and improve their resilience.
They help their clients discover the steps on how to improve and maintain resilience both personally and professionally. They allow their customers to bounce back quicker from emotional or physical harm.
They change your mindset to tackle problems head on. Their mentoring mainly focusing on a doable action plan to achieve your life goals.
Highlights
Resilience specialist
Friendly motivator
Professional mentor
Customer Reviews
"Ollie's holistic approach to coaching and development encouraged me to push the levels of my success on a daily basis…"

"The accountability, the fresh thinking and the tools all added up to the push I needed to finish 2020 feeling like it has been a year of achievement rather than a year of survival."

"Ollie always went above and beyond to focus on my growth not only in work but also personally too…"
9) Hartrand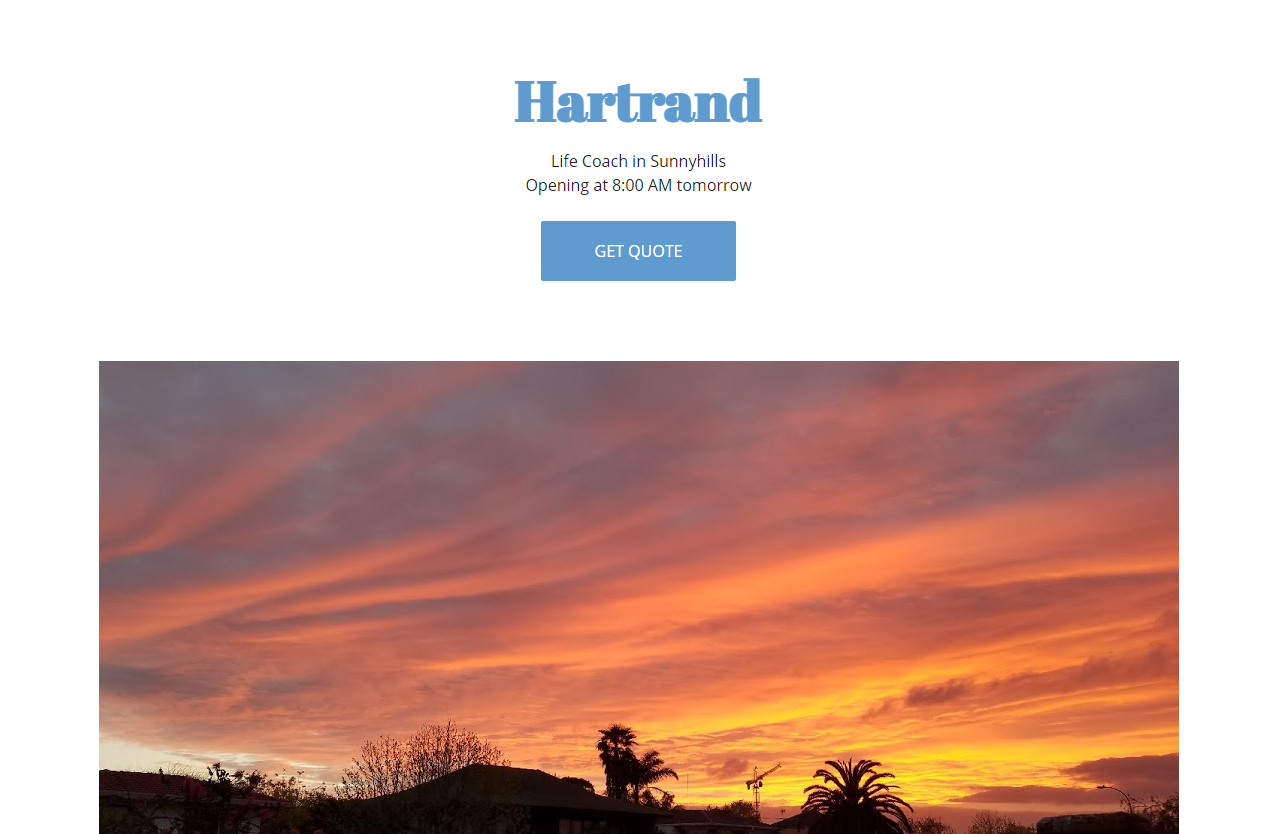 | | |
| --- | --- |
| BEST FOR | Good life coach service |
| SERVICES | |
| WEBSITE | https://hartrand.business.site/ |
| ADDRESS | 63 Stanniland Street, Sunnyhills, Auckland 2010, New Zealand |
| CONTACT DETAILS | Phone: +64 27 350 7442 |
| OPERATING HOURS | Monday-Sunday: 8:00am-6:00pm |
They are a self publishing author with stellar reviews. They post and upload their published books for everyone to purchase and enjoy reading.
They have written motivational and inspirational quote books and fiction books. They write action packed adventure and crime thriller fiction novels.
All available on Amazon and AllAuthor. Also, they provide Life Coaching to help people to get that extra push of motivation in life.
Highlights
Professional and friendly
Good writer and offers a wide range of service
Easy motivation lessons
10) Life Coaching East Auckland

BEST FOR
Personalised coaching
SERVICES
Coaching and Hypnotherapy
WEBSITE
https://lifecoachingeastauckland.co.nz/
ADDRESS
Tranquillity Mind & Body 139 Union Road, Howick, Auckland 2014, New Zealand
CONTACT DETAILS
Phone: +64 21 786 923
OPERATING HOURS
Monday-Thursday: 8:30am–5pm
Friday: 9am–7pm
Saturday: 10am–4pm
Established in East Auckland to help deal with issues that are holds one back from having the life they truly want. They assist their clients to reach goals that are put back on the list every year.
Whether its for personal, business or career reasons, a life coach can help anyone reach better heights. They could be that supportive person.
By drawing from many years of personal and shared experiences, they can help their clients formulate strategies and programs to help achieve goals and succeed in life.
Highlights
Coaching and Hypnotherapy
Life coaching
Friendly and professional
Customer Reviews
"I felt really comfortable with Chris and his easy approach to doing Hypnotherapy. Highly recommended.""

"Chris has a wonderful calm and reassuring manner about him. With his natural and subtle inquiring style I felt acknowledged, supported and valued. I could close my eyes and visualize exactly what l desire for my future. I still hold that vision and l continue to work towards that ideal outcome. Thank you, Chris."

"Chris has a wonderful empathy for people in his coaching. It is very easy to feel comfortable in his presence and confident in his coaching. He openly listens and endeavours to obtain full understanding so he can quickly assist in your transformation in a way that makes sense and is certainly achievable. Chris is very professional in his dealings. I absolutely recommend Chris as a Life Coach."
11) Start With You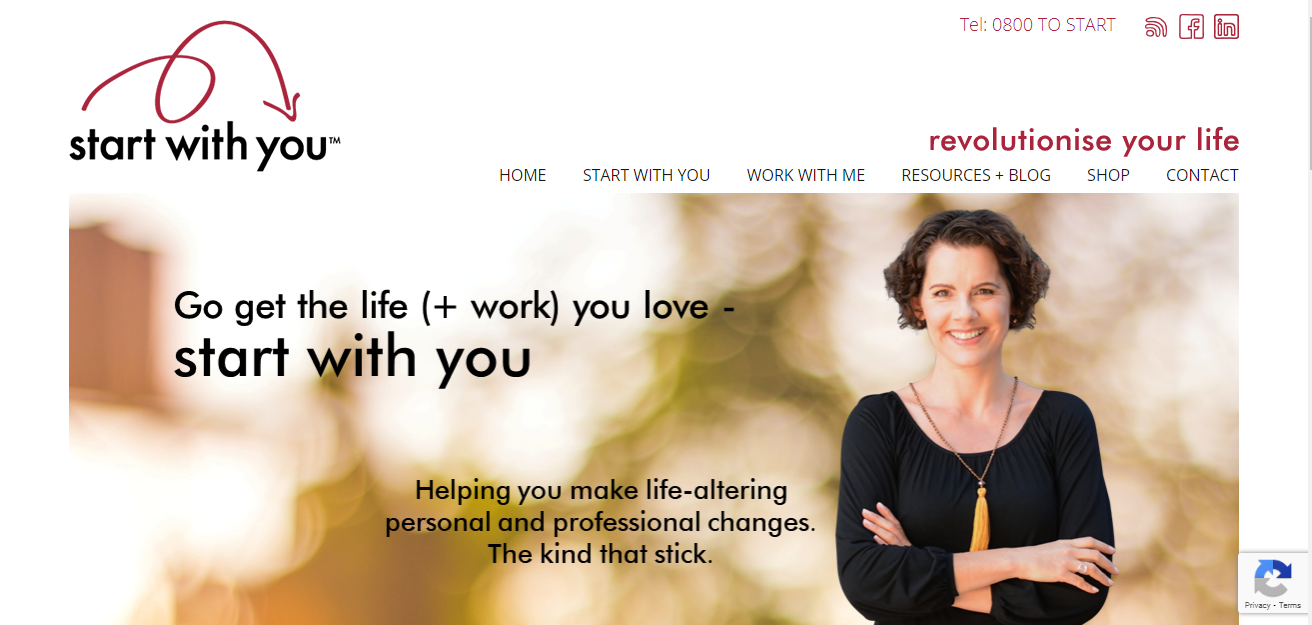 BEST FOR
Committed Life Decisions
SERVICES
COACHING
BUILD RESILIENCE + RESILIENCE STRATEGIES
BRILLIANCE IN BUSINESS
ONLINE COURSES
CONFERENCE SPEAKER – KAREN ROSS
WORKSHOPS + EVENTS
THE GO PROGRAMME
WEBSITE
https://www.startwithyou.co
ADDRESS
PO Box 37255
Parnell
Auckland 1151
CONTACT DETAILS
[email protected]
0800 867 827
021 403 408
OPERATING HOURS
24/7
Start With You can help you make life decisions that stick. Karen is a life coach that focuses on understanding how you work and using that knowledge to change your deeply rooted habits.
Unlike other self-help seminars, Start With You uses proven coaching techniques and leading edge science in helping their clients. With their help, you can take a big step towards living the life you want.
Highlights
Over 16 years of experience
Proven coaching techniques
Online resources available
Free initial consultation
12) Emile Neethling – AGT Coaching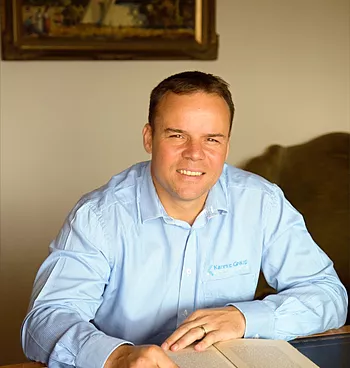 Despite what you might think, everyone has the capacity to grow beyond what they're capable of. Emile Neethling is one of the life coaches that can help you reach your full potential.
He is a leadership and life coach that has more than 5 years of experience in the field. His passion lies in helping his clients grow in unimaginable ways.
He continues to find ways to improve and develop himself even after many years in his line of work. You can count on him to aid you in your life's journey the best he can.
Highlights
Over 5 years of experience
Professional, sensible, and realistic
Motivates personal growth
Goes above and beyond expectations
13) Body & Mind For Life
| | |
| --- | --- |
| BEST FOR | Wellness & Life Coaching |
| SERVICES | Life Coaching, Wellness Coaching, Weight loss, Corporate wellness |
| WEBSITE | https://www.bodymindforlife.com/ |
| ADDRESS | School Road, Kingsland, Auckland |
| CONTACT DETAILS | Phone: +64 (0)276073090 |
| OPERATING HOURS | Flexible |
In Life we all face challenges along our way – Anita will listen to you, support you, challenge you, motivate you, hold you accountable, guide you to reach your full potential and help you become the person you want to be.
Anita is a holistic life and wellness coach. She became a Life Coach in 2004 and later on also qualified as an advanced clinical weight loss practitioner and fitness trainer.
She believes in a sustainable lifestyle and wants to help people feel good about themselves by working on improving their bodies and minds.
Highlights
Over 17 years of coaching experience
Holistic approach
Wellness coaching
Affordable prices
Customer Reviews
"I consider myself not to be an easy sell. I don't waste time or money on things that I consider just ok. Although skeptical at what benefits a life coach provides, it was probably the best spend of my life. What coaching did for me was relief my stress by having someone to communicate the difficulties I face weekly with my company and receiving constructive, positive feedback on how or better ways to deal with it. Also my relationship with my family is fantastic and life is now great. Thanks, Anita."
"I just wanted to say thank you very much for your time and support. My life seems to have moved forward so fast in many different ways, and is so much better than when I first came to see you, Anita! The coaching has been very special, inspiring and insightful for me. I know I still have a long way to go but now I have some good foundations to work on!! So thank you once again for your kindness!"
14) The Life Coach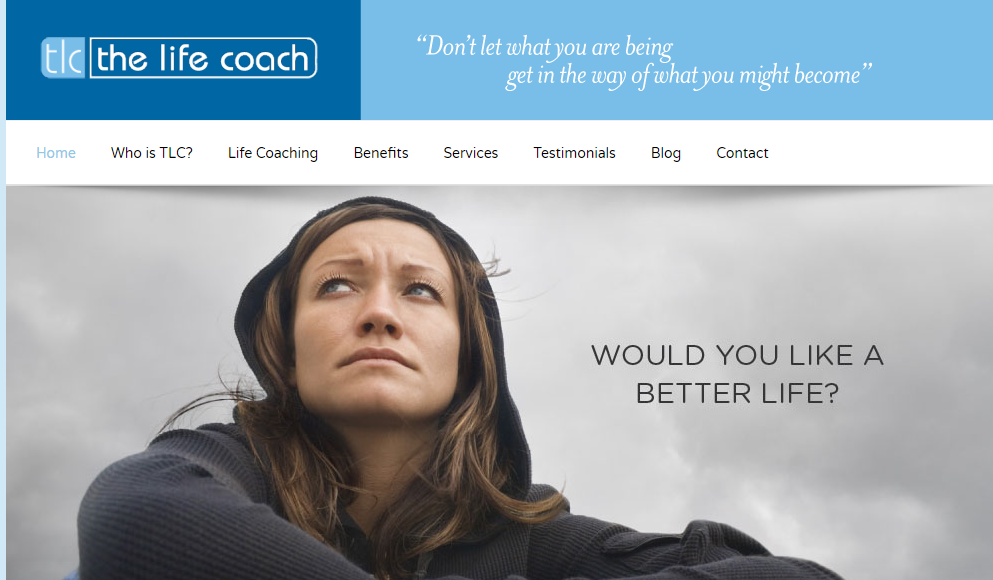 The Life Coach will help you lead a happier and more fulfilled life. Why accept an average life when you can have an awesome one? Don't fear change, it is just something to learn how to do.
We believe that you are the expert of your life, and you have all the resources you need within. Negative circumstances and past baggage may be obstacles to good decision making by your inner boss. We will show you how to rid yourself of this negativity.
We will motivate you to set exciting and challenging goals. We will leave you with a comprehensive toolset which will allow you to take ownership of your life.
You will benefit: if you are struggling with lifestyle balance, redundancy, lack of job satisfaction, restructuring at work, lack of motivation, unhealthy relationships, stress, depression.
Highlights
Over 17 years experience
Expert mentoring
Affordable rates
Customer Reviews
"Anita is so friendly and welcoming and no judgment is held. She is super easy to talk to and it always feels like a safe environment to be open & honest.
I wanted to see a life coach to ensure I was living my life in line with my values. Anita helped me clearly define my values and then assess where I was at in line with them. I made some pretty big changes in my life after this and I thank Anita for helping me to facilitate that. She was also a really amazing support person while I was making some big changes, always checking in and being her friendly self. I was able to set some really great goals and hold myself accountable with a time frame to achieve them!
If you feel like you're at a crossroads in your life and wanting a clearer direction (or even just wanting to make some changes and need help figuring out what they are) I would highly recommend going to see Anita, she's amazing at facilitating & helping you reflect/figure out what direction you want to go."
15) Principals of Practice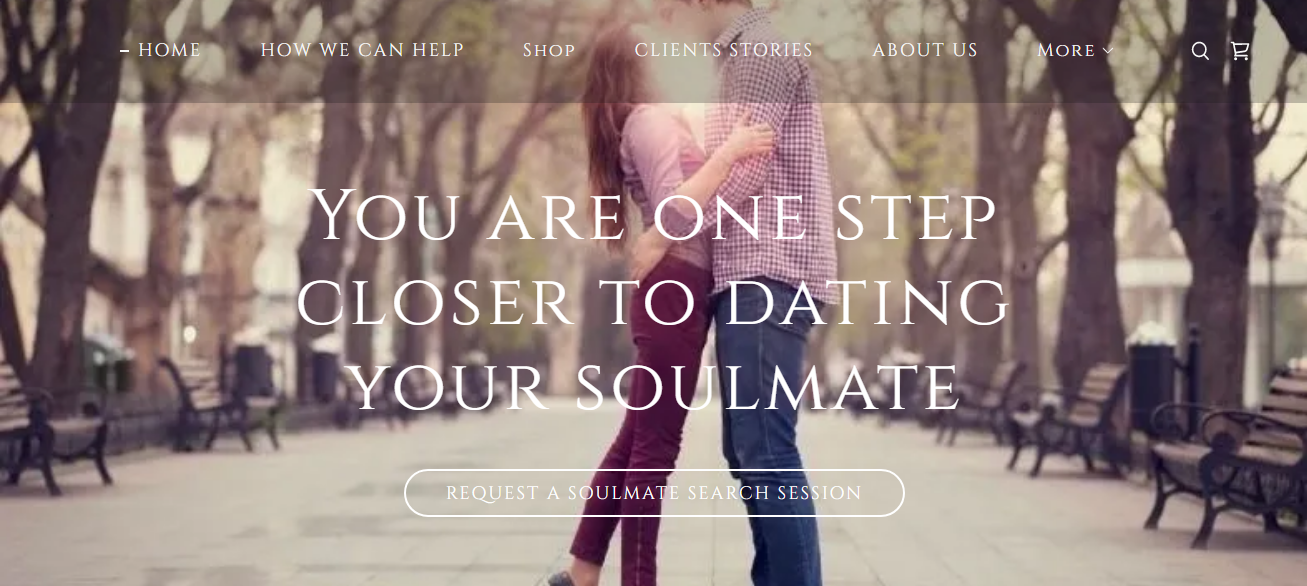 BEST FOR
Relationship Coaching
SERVICES
Coaching, Matchmaking, Events, Makeover Session
WEBSITE
https://thesoulmatecoach.online
ADDRESS
Level 3, 33-45 Hurstmere Road, Takapuna, Auckland 0622
CONTACT DETAILS
022 089 0036
OPERATING HOURS
Monday – Friday: 9am – 6:30pm

Saturday and Sunday: By appointment
If you're looking to settle down and find The One, make sure to get the help of The Life Coach. They specialise in offering relationship coaching and matchmaking services.
To help you meet new people, they arrange various events like speed dating and makeover sessions. Your chances of meeting your other half are sure to become higher with their assistance.
Highlights
Online and offline coaching
Bespoke matchmaking services
Fun dating events
Expert makeup artists
16) Evelyn Kelly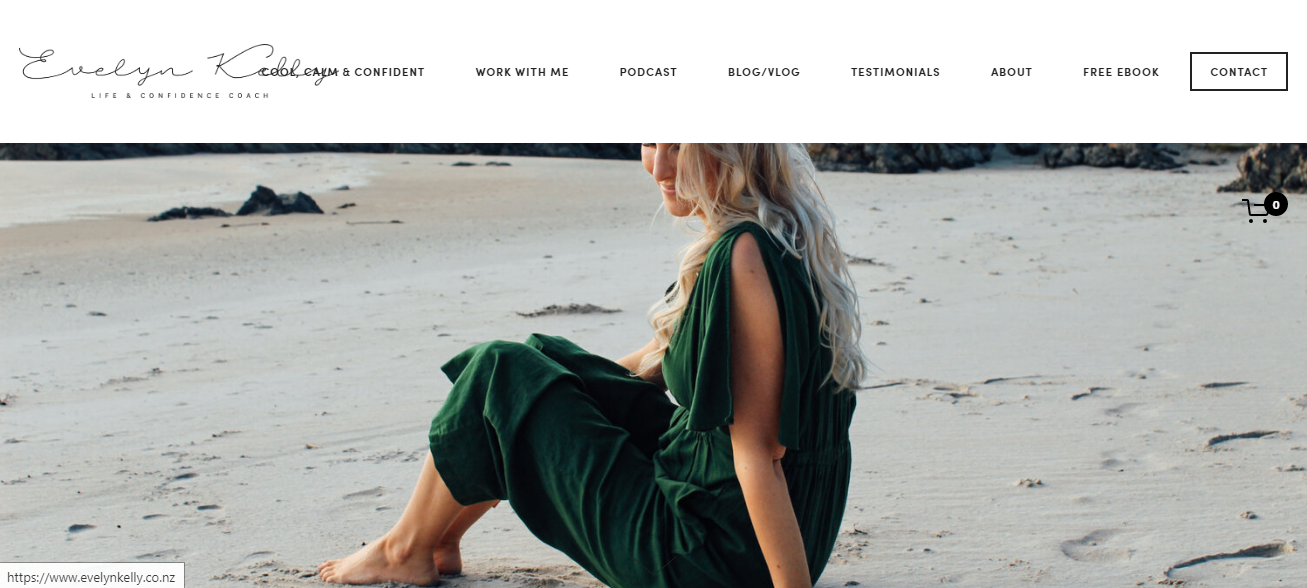 If you're suffering from low self esteem, Evelyn Kelly can help you be more confident in yourself. She's a life coach that focuses on helping her clients to empower themselves and embrace all their parts.
Evelyn has also experienced what it's like to be unsure of herself. Her personal experiences help her empathize with her clients and make her treatments more effective.
Highlights
Focuses on holistic wellness
Learn to love yourself
Free discovery call
Free coaching Facebook Lives
And those were the best life coaches in Auckland. If you'd like to book an appointment, you can get in touch with them by calling or emailing them.
How was our topic today? Has everything been clear so far? If you have any questions at all, feel free to drop us a line and we'll get back to you as fast as we can.
Aside from this, you may like to see our list for the best psychologists in Auckland for more complex mental-emotional issues such as depression, anxiety and eating disorders.