The 7 Best Loans Christchurch Companies
With so many expenses these days, we may sometimes find ourselves short on cash. Fortunately, some banks and companies offer loans to help you with any financial shortages you may have.
To help you get the best loan rates and deals, we've put together a list of the best loans Christchurch companies here for you.
We included the ones that have low interest rates and the fastest loan approvals. In addition, we picked those that give you flexible repayment structures suited to your needs.
If you're all set, here are the best loans Christchurch companies!
1) Quick Loans

BEST FOR
Same-day loans
SERVICES
Personal Loans

Car Loans

Debt Consolidation Loans

Second Mortgages

Business Loans

Bridging Loans

WEBSITE
https://www.quickloans.co.nz/
ADDRESS
Unit 2/45 Mandeville Street, Riccarton, Christchurch 8011, New Zealand
CONTACT DETAILS
+64 800 200 275
OPERATING HOURS
Monday – Friday: 8.00 AM – 5.00 PM
Settle payments or debts faster by loaning with Quick Loans. They can process your loan within 60 minutes and transfer it to your account on the same day.
As one of the best loans Christchurch companies, they offer a wide range of loans such as personal loans, business loans, bridging loans, and debt consolidation loans.
To avail their lowest rates, you just need to secure your vehicle or property as a collateral. Flexible lending policies allow you to choose a plan that fits your needs and budget.
Highlights
Same-day loans
Wide range of loan options
Lowest rates through secured loans
Flexible lending policies
Customer Reviews
Here's a case study of one of their clients posted on Quick Loans's website:
"Jan is a lady with her hands full. She manages a pharmacy during the day and has dogs and home renovations that keep her busy after hours. She wanted to buy some new furniture for her home. Jan called on Friday and had her loan approved the same day."
2) Need Cash Today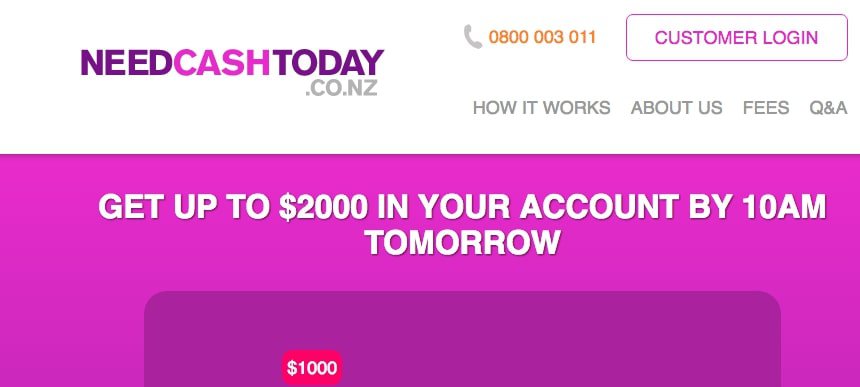 BEST FOR
Small expenditures
SERVICES
Short-Term Loans
WEBSITE
https://www.needcashtoday.co.nz/
ADDRESS
299 Durham Street North, Christchurch Central, Christchurch 8013, New Zealand
CONTACT DETAILS
+64 800 003 011
OPERATING HOURS
Monday – Friday: 8.00 AM – 6.00 PM

Saturday: 8.00 AM – 2.00 PM
Applying to traditional financiers can be a hassle–but not with Need Cash Today. It's an online loan platform that boasts a fast application process so you can get the cash amount you need ASAP.
You can borrow up to $2,000, payable over 6 months at the most. Their loan approval is very lenient which means that you can apply for loans even if you have a bad credit rating.
Need Cash Today is best for short-term loans and gives affordable repayment choices suited for you. To date, the company has helped hundreds of customers with their immediate finance needs, making them one of the best loans Christchurch companies.
Highlights
Fast application process
Cash within 60 minutes
Affordable repayment choices
Customer Reviews
Check out this positive customer review from a happy customer named Lisa T.:
"They made this experience easy. The speed in which the money was made accessible was crazy fast."
3) Admiral Finance

BEST FOR
Competitive interest rates
SERVICES
Personal Loans

Fast Cash Loans

Instant Finance

Car Loans

Second Mortgages

Debt Consolidation

Business Loans

Bridging Finance

WEBSITE
https://www.admiralfinance.co.nz/
ADDRESS
Level 1/45 Mandeville Street, Riccarton, Christchurch 8011, New Zealand
CONTACT DETAILS
0800 200 261
OPERATING HOURS
Monday – Friday: 8.00 AM – 5.00 PM
Admiral Finance is a proud Kiwi-owned and operated company providing secured loans with economical rates and flexible repayment structures.
With Admiral Finance, applying for loans only takes 5 minutes. They can lend you cash amounts ranging from $1,000 to $50,000 to cover any of your immediate expenses.
They offer personal or car loans, second mortgage, debt consolidation and business loans. Because of their wide range of loan options, you can be sure that they've got you covered on all bases.
After applying, you can get your money on the very same day, either into your account or by cash cheque. Their speedy loan application and cash delivery process makes them one of the best loans Christchurch companies.
Highlights
Same-day cash
Lends up to $50,000
Low interest rates
Proudly Kiwi-owned and operated
Customer Reviews
A customer named Stuart borrowed $500 to pay school fees. Read about his experience with Admiral Finance in this review:
"There were no problems at all, the mobile manager came direct to my house to sign up the contract. The people are friendly and the access to loans is easy. They don't take long to get."
4) Alternate Finance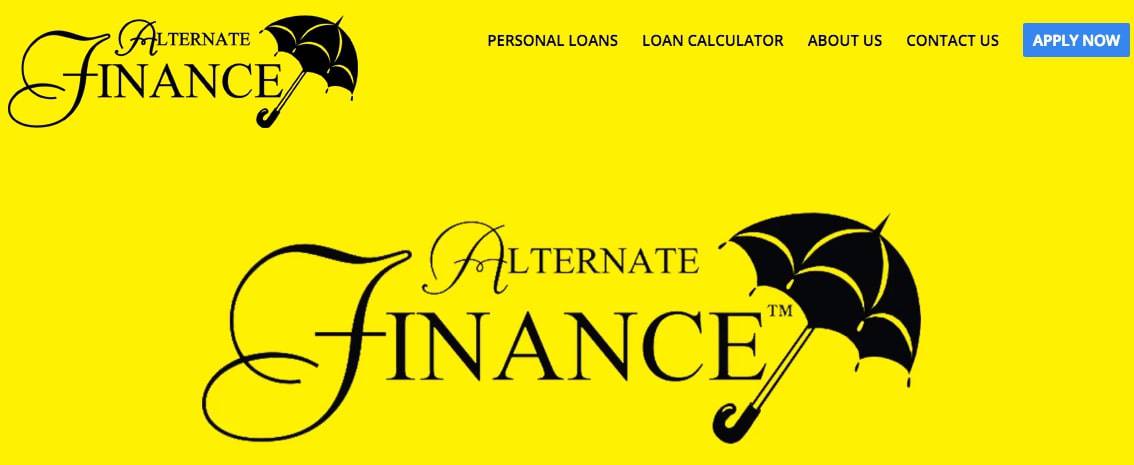 BEST FOR
Hassle-free loan applications
SERVICES
Emergency Loans

Personal Loans

Debt Consolidation

WEBSITE
https://alternatefinance.co.nz/
ADDRESS
50 Sandyford Street, Sydenham, Christchurch 8023, New Zealand
CONTACT DETAILS
0800 695 626
OPERATING HOURS
Tuesday – Friday: 8.30 AM – 5.00 PM
Can't seem to find low interest rates from other lenders? Check out Alternate Finance, one of the best loans Christchurch companies with most affordable interest rates.
Whether it's for paying your bills, funding your holiday trip, or consolidating debts, they offer quick and easy loans regardless of your credit history.
They can also offer you flexible repayment plans to suit your needs. You can borrow as low $500 up to $15,000 to settle any debts or payments you may have.
With so many excellent loaning options available, the team at Alternate Finance can help you out with any urgent financial needs.
Highlights
Very low interest rates
Offer personal and emergency loans
Flexible repayments
Hassle-free application
Customer Reviews
Take a look at this glowing review from a client named Heather:
"Alternate make the whole borrowing process so simple and I love the personal gifts they send me through the year."
5) Crester Credit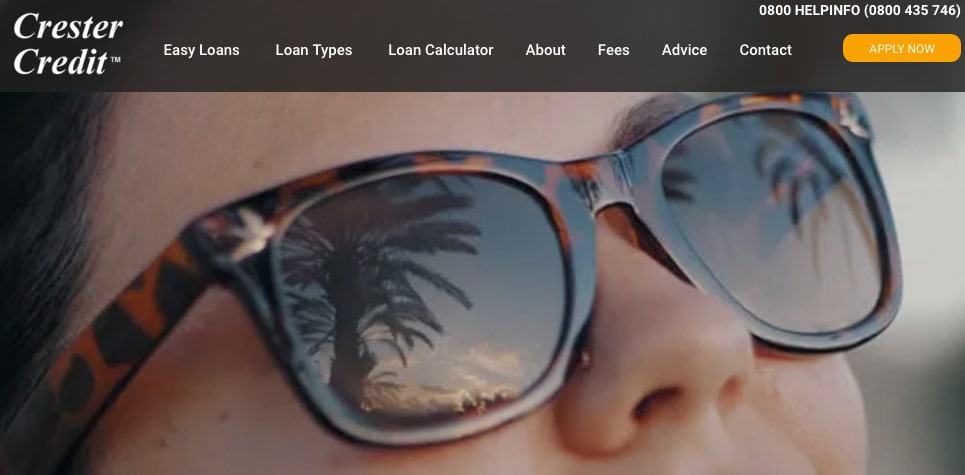 BEST FOR
Friendly & considerate staff
SERVICES
Personal Loans

Car Loans

Business Loans

Health Costs

Travel loans

Emergency Loans

Wedding Finances

WEBSITE
https://crester.co.nz/
ADDRESS
3 Shirley Road, Shirley, Christchurch 8013, New Zealand
CONTACT DETAILS
0800 HELPINFO (0800 435 746)

(03) 385 4854

OPERATING HOURS
Tuesday – Friday: 8.30 AM – 5.00 PM
For fast and friendly service, Crester Credit is the company to call. They offer debt consolidation, personal, and emergency loans, as well as WINZ beneficiary loans.
After your loan has been approved, you'll get your cash within 12 hours–that's how fast they are. Plus, they'll work out affordable, custom payments and terms for you.
Nothing is difficult when you get your loans from Crester Credit. The team is always ready to assist you with any questions or concerns regarding the entire process.
Also, they provide their clients with a free gift for every successful application. How cool is that?
Highlights
Lightning fast loans
Fast and friendly service
Affordable, custom payments
Free gift every successful application
Customer Reviews
Take it from Mitch S., one of Crester Credit's clients, to convince you about the quality of their services:
"I started a loan with Crester in 2014 for some minor things and then debt consolidation, we have had our ups and downs by my own doing but they have shown me great patience and flexibility, I recommend them for all people who need help big or small, good or bad credit because they will work with you to arrange and achieve what you need to with affordable repayments and interest. Thanks Crester Team!"
6) Loan Market Paramount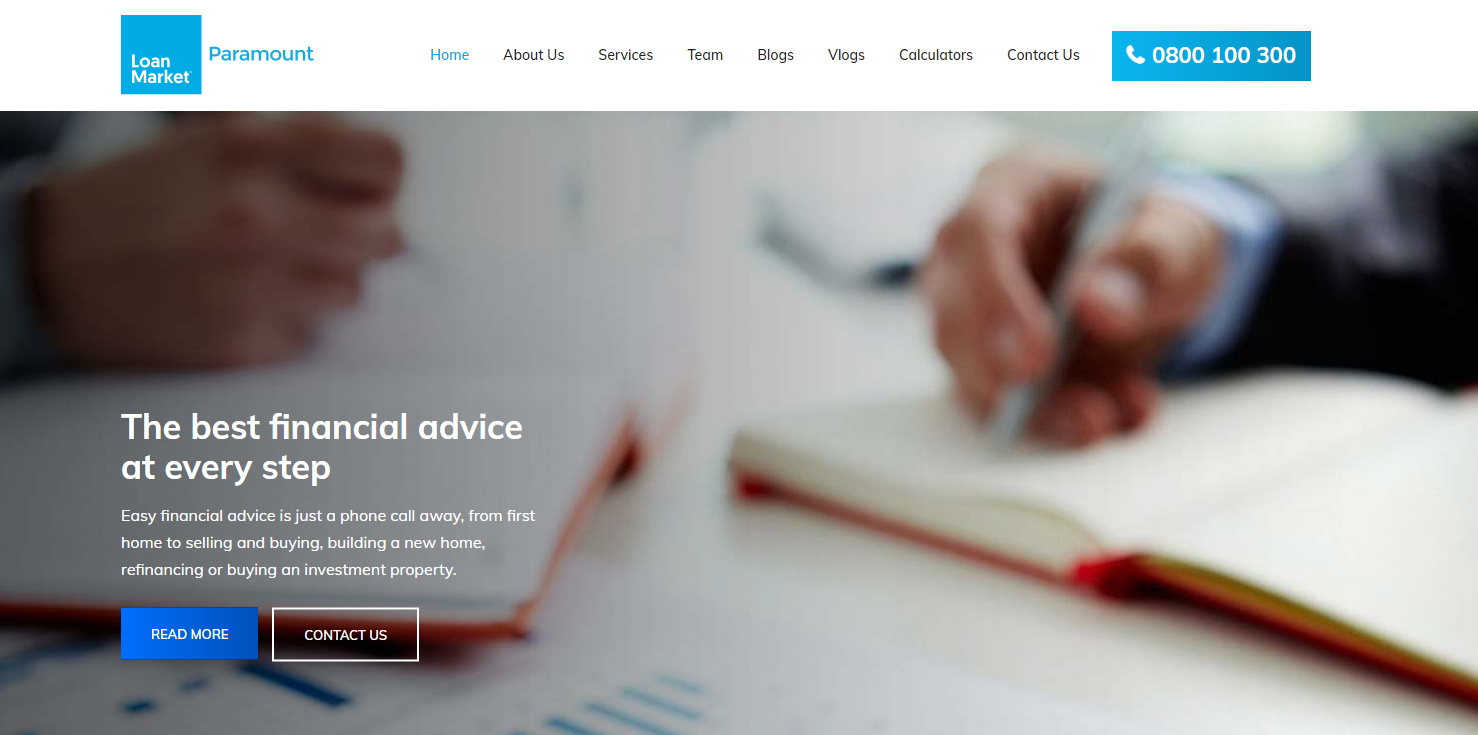 BEST FOR
Loan and investment management
SERVICES
Negotiating best rates, investment property & construction/New Build loans
WEBSITE
https://www.loanmarketparamount.co.nz/
ADDRESS
575 WAIRAKEI ROAD, BURNSIDE 8025, NZ
CONTACT DETAILS
Phone: 0800100300
Email: [email protected]
OPERATING HOURS
Monday-Friday: 8:00am-6:00pm Saturday: 8:00am-1:00pm
Whether buying a first home or building an investment portfolio, their efforts in giving their services cannot be compared to any other. They give award-winning service from a team of NZ mortgage and insurance brokers.
They are dedicated to getting the best interest rates and terms to fit any needs. They have access to a wide range of lenders including non-bank lenders.
They are also recognised as one of the leading Loan Market teams in New Zealand. They are committed to understand needs for the right financial solution.
Highlights
Best interest rates
Wide-range of lenders
Professional service
Customer Reviews
"I Have worked with the Loan Market Paramount team on several occasions. I always find them to be professional and efficient in their approach."
7) Save My Bacon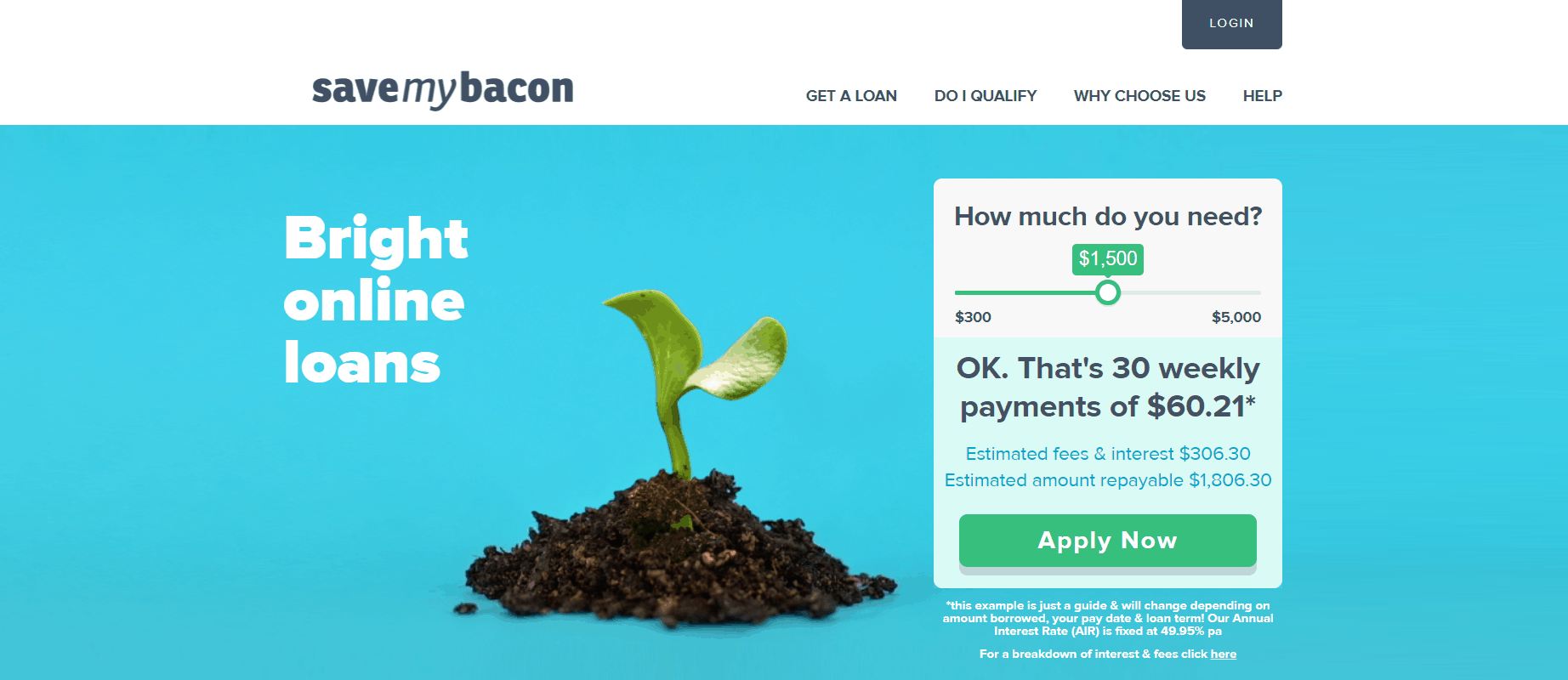 BEST FOR
Adjustable Repayments
SERVICES
Short-term loan, Medium-term loan
WEBSITE
https://www.savemybacon.co.nz
ADDRESS
150 Lichfield Street, Level 2 (8,483.72 km)
8011 Christchurch, New Zealand
CONTACT DETAILS
0800 27 28 36
[email protected]
OPERATING HOURS
Monday – Friday: 8 AM – 5 PM
Save My Bacon is a loan company that aims to serve New Zealand residents loans with the most reasonable interests and repayment rates. With their unique credit scoring model, they can evaluate clients swiftly and accurately to see if they qualify for a loan.
They provide two options for their loans, namely, the Mini loan and the Flex loan. The former has a shorter loan period of 1 to 8 weeks, while the Flex loan can range from 8 to 52 weeks.
Both loans have a reasonable AIR (Annual Interest Rate) of 49.95%, which can translate to a daily interest rate of 0.1368%. Moreover, their repayments can be repaid early with no extra cost or penalty.
If needed, repayments can also be rescheduled upon further discussion. Given their sensible rates, numerous loan options, and long repayment periods, Save My Bacon is a company you shouldn't fail to consider for your loan.
Highlights
Unique credit scoring model
Complete financial profile assessment
Competitively priced credit
No hidden fees and unclear terms
And that's all for the best loans Christchurch companies. You can easily apply online with these loan agencies in order to cover your expenses right away.
Do you have any questions or comments about this article? If you have one, feel free to let us know in the comments below and we'll get back to you in a jiffy.
Thinking about getting a loan for one of your travels? To get the best out of your trip, check out our list of the best travel agents in New Zealand.