In need of some sturdy but stylish luggage pronto? You're in luck, because in this article, we'll collate the best luggage brands in New Zealand and tell you what we know about them.
There are many factors to consider when comparing luggage, of course. These include the durability, wheels, material, size, design, and features… all of which may vary across products, of course.
That said, there are some brands that tend to be fairly consistent in quality in all of these areas — even across different pieces of luggage or different models.
These are the ones we've included in this list, besides listing our top picks among their products. Here are the best luggage brands in New Zealand to get you stoked for your new and exciting adventures.
1. Samsonite
Best for Business Travels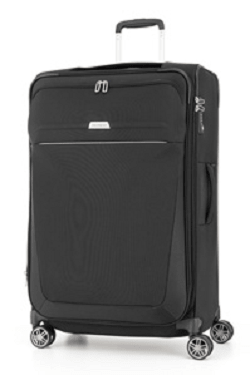 Samsonite B-lite 471cm Carry-on Spinner
Price: NZ$325
More than a 100 years ago in Denver, Jesse Shwayder started Samsonite, which is now one of the biggest luggage brands worldwide.
Samsonite delivers class and durability in all its products. And its travel luggage has a wide selection of carry ons, backpacks, hardsides, softsides, and duffel bags.
One contemporary model is the Samsonite B-lite 471cm Carry-on Spinner. It's made of durable nylon fabric and is expandable for a further 8L.
This is available in 2 attractive colours of black and navy blue. Price points of Samsonite luggage average at the low-middle range, but quality is definitely high.
Hence, this our first pick for our list  of the best luggage brands in New Zealand.
2. Travelpro
Best for Flyers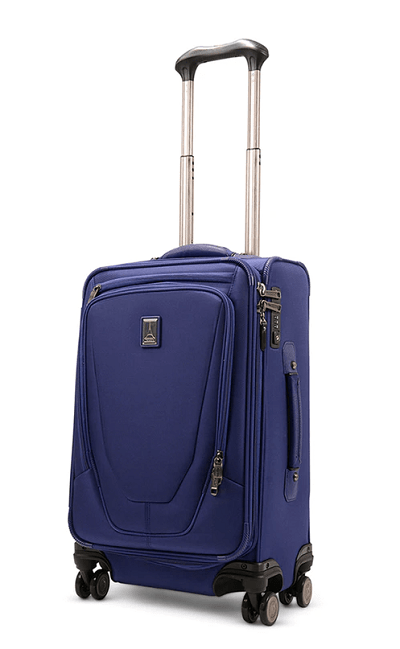 Travelpro Crew 11 57cm Softside Luggage
Price: NZ$287.40
Travelpro luggage is subject to a series of rigorous tests prior to being released on the market. This is to make sure it performs under the most demanding situations for a lifetime of use.
The wheels, for instance are run for miles and miles that equate to years of travel. Then, each product is packed well beyond its capacity and jerked around in the air forcefully by a machine, zipped open and closed non-stop, and lifted up and down countless times.
That means it has already proven its toughness and durability. Despite that, Travelpro products tend to be light and easy to carry around.
Take the Travelpro Crew 11 57cm Softside Luggage, for example. You won't have a hard time towing it from behind or pushing it in front of you thanks to its MagnaTrac spinners.
With the built-in USB charger, you can also charge your phone at anytime with it, without having to pay for a charging kiosk.
Plus, it has a simple compartment divided into the main and the mesh holder. This allows neat packing, also helped by horizontal buckles.
It's easy to see why this is one of the best luggage brands in New Zealand. After all, the brand was originally founded by a pilot (someone who knows all about travel).
3. American Tourister
Best In Vibrant Print Design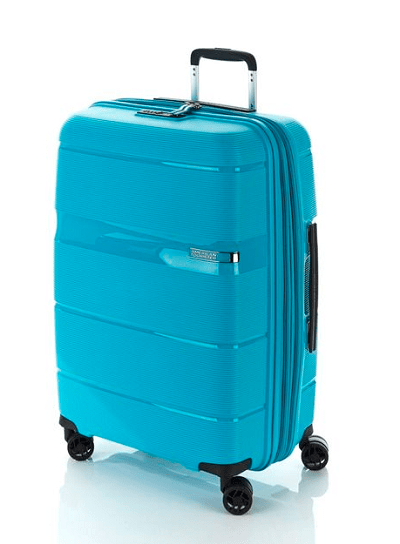 American Tourister Linex 66 cm Hard Case
Price: NZ$215
If you like expressive art or even a Marvel or Disney theme in your carry on, you can't go wrong with American Tourister. This brand is all about fun and colours and is very affordable.
For example, the American Tourister Linex 66cm Hardside features a beautiful aqua PP case for durability that protects your things inside and 360° rotating wheels.
This brand is one of the favourite travel brands out there and it never runs out of style and fun!
4. ANTLER
100-year old British Luggage Brand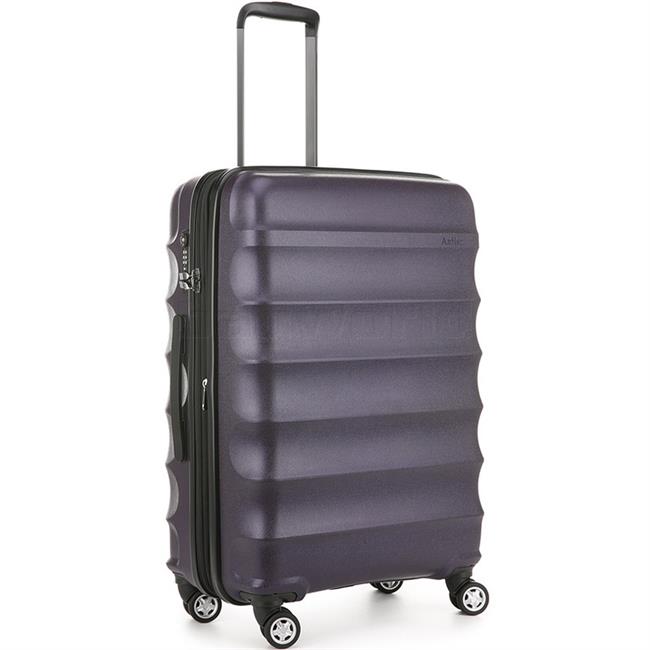 ANTLER JUNO METALLIC 4 WHEEL MEDIUM CASE
Price: NZ$369.99
See Voyager Luggage's Antler Collection Here
Antler has a proud tradition of Great British Design thanks to their team of talented and creative designers based at their London HQ. Their products are made to an incredibly high standard and are rigorously tested to destruction before they are passed to bear the Antler logo and their 10-year warranty. Their testing standards are industry leading and far surpass many of their competitors so you can rest assured that their luggage will perform journey after journey.
The Juno Metallic, one of Antler's collections, is all about colour with bold colour options, colour matched wheels and trolley handle and colour match detailing on the inside of the case, giving this model plenty of carousel pizazz. This collection was designed to accompany everybody to their dream destination in style.
5. Eagle Creek
Best for Outdoor Travels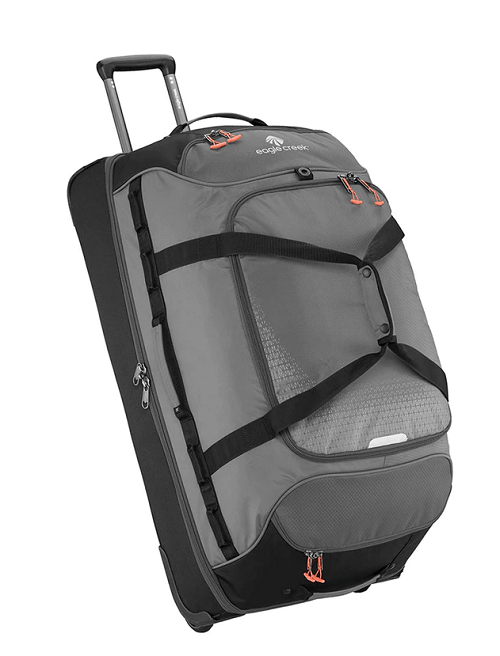 Eagle Creek Expanse Drop Bottom 81cm Duffle Bag
Price: NZ$419
Eagle Creek is the ultra-organised and reliable dirt roader's travel case. It's normal for its products to be designed to carry everything from your extra clothing to your bandanna, towels, wetsuits, blankets and even bike helmet.
Eagle Creek wheels are made to withstand miles and miles of cobblestones and dropping from curbs. Most of their carry-ons are also conveniently designed with side and extendable handles.
Take the Eagle Creek Expanse Duffle Luggage, which holds all of your essentials in various compartments according to size and importance. You can even hold it by its gut with the two interjoining handles.
To avoid people trying to open the bag and steal your belongings, you can put a lock on the zippers. You can also carry your laptop inside, just on top of your clothing, and strap it in.
And best of all, this product has a "No Matter What" lifetime warranty that'll give you the confidence to use and enjoy it wherever you go! With guarantees like these, this is surely one of the best luggage brands in New Zealand!
6. Hartmann
Best Luxury Style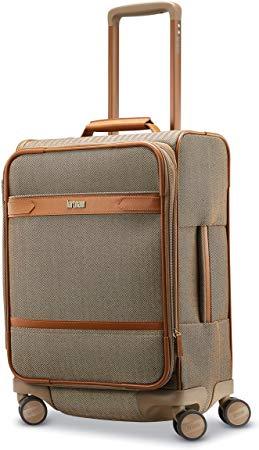 Hartmann Herringbone Deluxe Carry-On Expandable Spinner
Price: NZ$510
Going back to the time of cruises or voyages, Hartmann keeps heritage style alive with its carry-ons and bags today. Even though it's modernised, it still carries the classic luxury look and feel the brand is known for.
One embodiment of this is the Hartmann Herringbone, made out of high-quality tweed texture with classy embossed lining. And the wheels even come with the Hartmann logo.
Opening the luggage, you have a spacious compartment that you can fill up with your shirts, pants, shoes, neckties, tablets, and more. You also have aesthetic stripe straps that make it even cooler.
They have other bold and elegant collections with a selection of bags, spinners, duffels, and travel luggage. You can typically choose from black or terracotta (above pictured) colours.
7. Delsey
Best for Keeping Laptops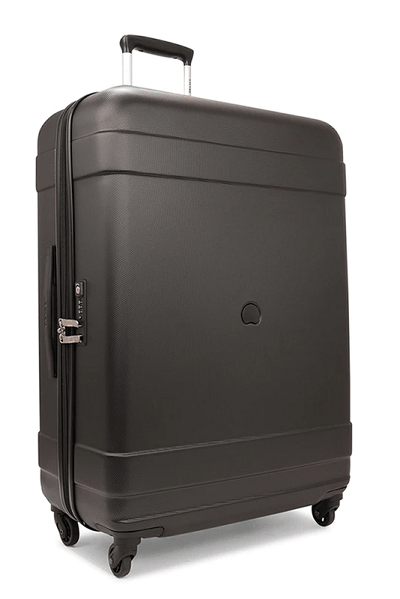 Delsey Indiscrete 76cm Hardside Spinner Suitcase
Price: NZ$299.25
French brand Delsey produces satisfying durability in both their hard and softside lines. They use 100% polycarbonate material or a combination with ABS that makes all of their products long-lasting and lightweight.
That means no fear or worries when your baggage has been unknowingly thrown or dropped. Furthermore, interior compartments are divided by mesh holders.
The matte rounded Delsey Indiscrete Hardside in particular facilitates neat and organised packing. With TSA-approved locks, you will enjoy travelling with peace of mind about your belongings' security too.
In case you'd like a bargain for the whole family, we recommend the nested set (sort of like a bundle), which gets you different-sized pieces of soft luggage, all in one buy!
8. Explorer
Lightweight, Efficient Luggage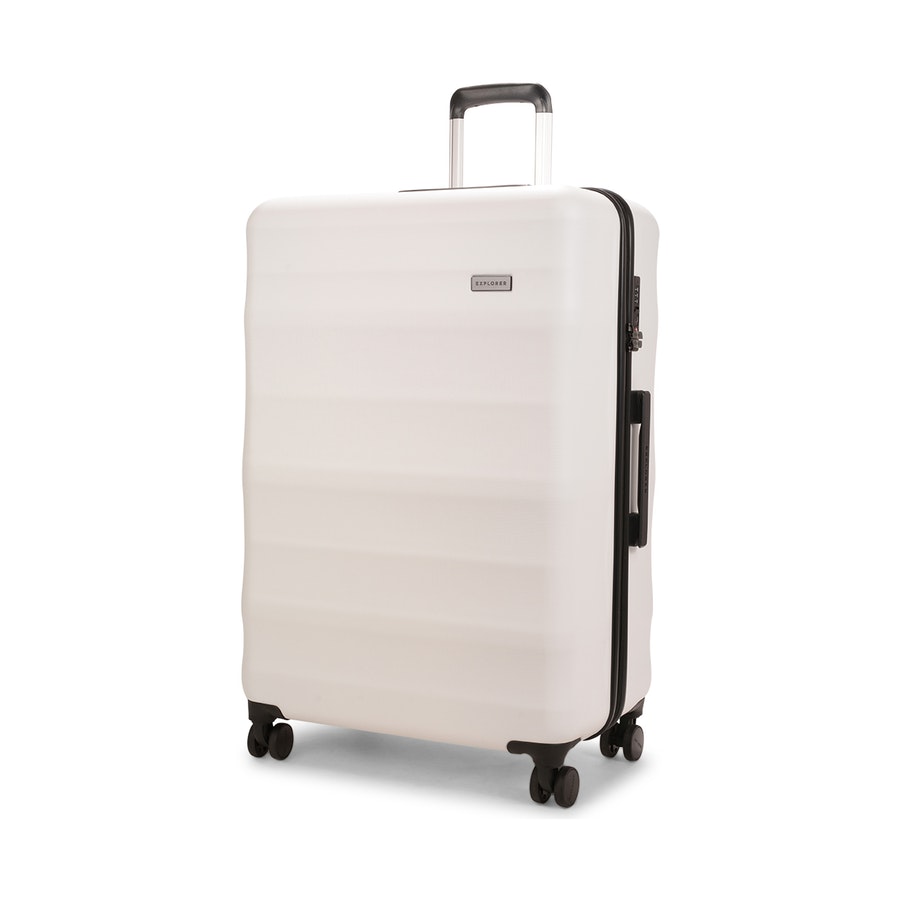 Price: NZ$132.30
Check the Lunar Air-2 Collection Here
Explorer's latest luggage line, the Luna-Air 2 Hardside Checked Suitcase offers new interior organisation features to streamline the packing process.
The Luna-Air 2 has four double spinning wheels, sturdy telescopic handle and top and side grab handle as well as a built-in TSA lock. Aside from security features, the luggage is also made from lightweight ABS.
The interior lining features two sets of compression straps and two central divider pockets, and shoe pockets. This is truly the organiser's travel buddy!
9. TUMI
Best In Customer Service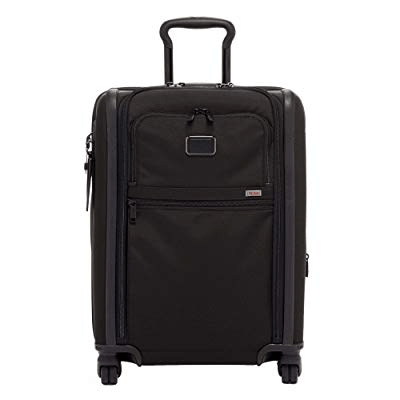 TUMI Alpha 3 Continental 22" Carry-on Luggage
Price: NZ$1562
Tumi was started in 1975 by a Peace Corps officer named Charlie Clifford. Its first line of travel bags were imported from South America.
It rose in prominence as a brand thanks to its state-of-the art and ballistic nylon luggage. Fast forward to now — it continues to grow and has even opened stores in Canada and Beverly Hills.
The brand's name is taken from a ritual knife, semi-circular in shape with stones on the hilt, and used in the pre-Inca and Inca civilisations. This was used for sacrifices, surgery, medicine, and hunting.
One of its collections, TUMI Alpha 3, is made with abrasion-resistant ballistic nylon to endure heavy use for as long as possible. For years to come, it'll still look as good as it did on the day you bought it.
Moreover, you'll have a USB port for charging on the go. What's more, the Tumi Tracer app lets you track it anywhere and anytime in case it's mislaid.
10. Flylite
Most Affordable Luggage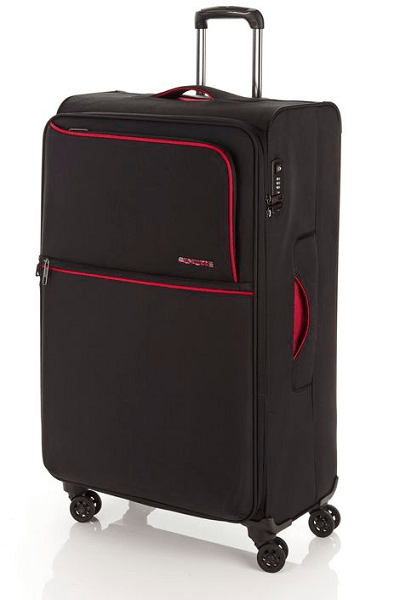 Price: NZ$161.10
Flylite is a luggage brand based in India and known for quality. Their product range includes carry ons, backpacks, laptop bags, and duffle bags perfect for any occasion.
They're great if you're on a budget but still need durable and handy luggage. The designs aren't half-bad either, so you won't have to put up with an eyesore just because you're not willing to shell out a lot.
For affordable luggage that has all the basics, for instance, the Flylite Spin Air 3.0 is for you. This is the larger version of the three Spin Airs (the others are 72 and 55 cm).
Storage is spacious and comes easy with 115 litres and more to spare. In case you need to squeeze in a pair of shoes, just let the expansion do the work.
Additionally, this model comes with Hinomoto spinners that make it convenient to carry. What's more, the self-repairing zippers link up with each other for safety.
And TSA-approved locks keep your items safer for carefree travel. The colours available are teal, black, and grey.
---
Anyway, that's the end of our list — nice work on reading through the best luggage brands in New Zealand! Now you know what brands to check out when buying luggage for your next trip!
If you have any questions pertaining to this article, please do let us know! You can even give us suggestions for other brands that you think belong in this list.
Anyway, we know that even with the best luggage, travelling can indeed be boring. In that case, you might like to read our article for the best headphones in New Zealand, so you can bring some music with you on your next trip.