The 5 Best Massage Hamilton Therapists
Unwind from the hustle and bustle by going for a massage. Don't know which spa to go to for one? Don't worry, we've got your back, as we've compiled a list of the best massage Hamilton therapists right here!
We personally chose the ones with experienced and professional staff as well as neat, comfortable facilities. Along with that, we picked those with favourable feedback from customers.
So, are you ready for a stress-busting massage? If you are, we now bring you the best massage Hamilton therapists!
1) Nuad Thai Massage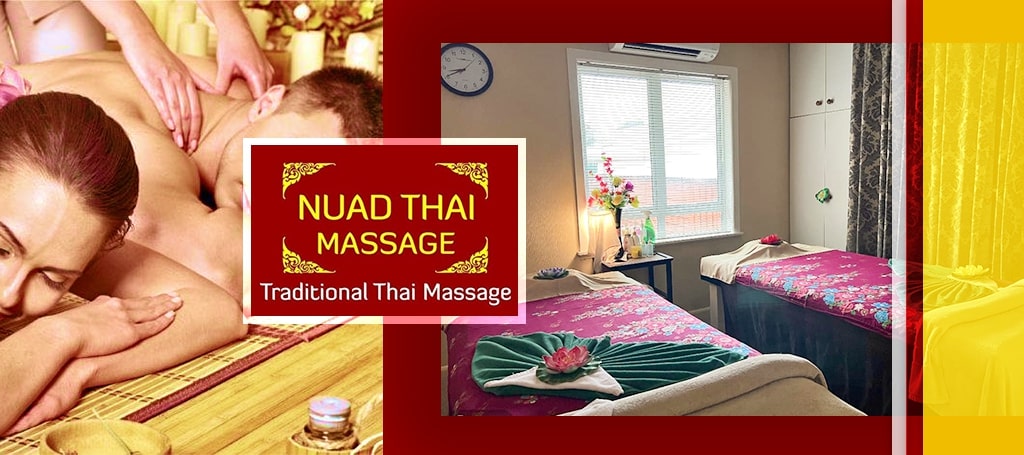 BEST FOR
Traditional Thai Massage
SERVICES
Traditional Thai Massage

Aromatherapy

Swedish Massage

Hot Coconut Oil Massage

Sport Massage

Head, Neck, Back & Shoulder Massage

Thai Foot Massage

WEBSITE
http://nuadthaimassage.co.nz/?HOME
ADDRESS
216 Te Rapa Road, Beerescourt, Hamilton 3200, New Zealand
CONTACT DETAILS
+64 7-850 6360
OPERATING HOURS
Monday to Sunday: 9am – 9pm
Experience authentic, traditional and qualified Thai Massage in a spa based in the former military fort settlement in Beerescourt, Hamilton!
The therapists here have a significant amount of experience, having done massage therapy in Thailand. Their Traditional Thai Massage is rejuvenating and energising.
Traditional Thai Massage has tons of benefits for your body and mind. For example, it removes your body's pain and strain, improves your flexibility, increases your energy levels, improves your posture, and even harmonises the body and its processes.
Other services include Aromatherapy, Swedish Massage, Hot Coconut Oil Massage, Sports Massage, Head, Neck, Back & Shoulder Massage, and Thai Foot Massage.
Highlights
Specialise in the rejuvenating Traditional Thai Massage
Talented and accommodating staff
Relaxing treatment rooms
Variety of massage options on offer
Customer Reviews
One customer, Bianca Cruz, shared how the massage went for her:
"I've had my very first massage here today and it was super relaxing for such a great price! The staff were so welcoming and friendly too, they make sure you're comfortable and check on you during the massage! I wouldn't get my massages anywhere else :)"
2) Taylored Health & Performance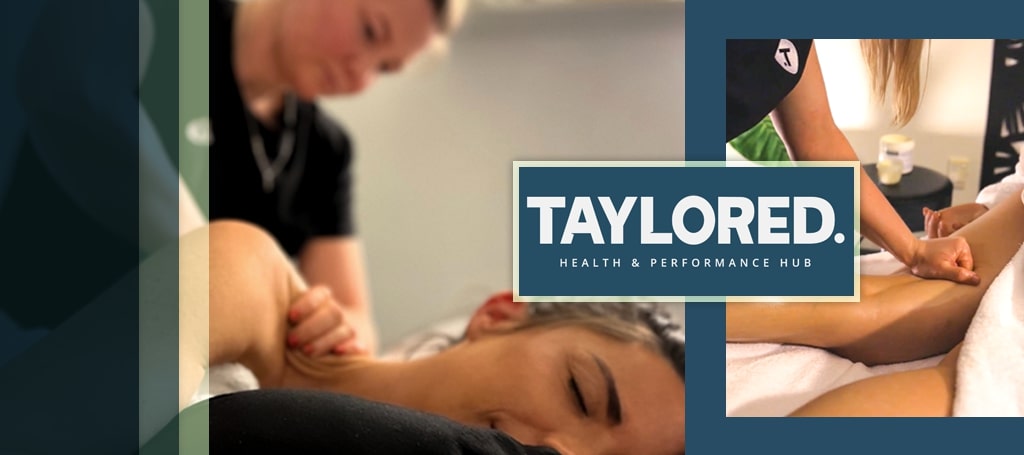 BEST FOR
Comprehensive Health and Wellness Plans, Clinical Diagnostics, Biotechnology
SERVICES
Advanced Massage, Health Reset Programs, Small Group Training, Pre and Postnatal Care, Workplace Wellness, Executive Performance, Advanced Clinical Diagnostics, Genetic Performance Testing
WEBSITE
https://tayloredhealth.co.nz/
ADDRESS
Taylored Health & Performance Hub

Level 2/83B Tristram Street

Hamilton, 3204

CONTACT DETAILS
027 737 1923

OPERATING HOURS
Open Daily
Taylored Health & Performance is a data-driven health and wellness company that takes a whole-of-health approach to truly solve underlying health and performance challenges.
Through innovative health practices, advanced clinical diagnostics and 14 specialists (including advanced massage therapists) under one roof, they work together as your complete health team to design and deliver your unique health blueprint. Their personalised and comprehensive approach means you get maximum results within a shorter period of time.
Taylored Health & Performance has a well-known 5-star massage service, which can be enjoyed as a separate service or included as part of their subscription-based Reset and Level Up Programs, delivering the most comprehensive, game-based health and wellness frameworks in New Zealand.
To learn more, check out their website or feel free to reach out to Taylored Health & Performance directly to discuss your unique health challenges, and assess whether the issue(s) can be addressed by massage alone or requires a more holistic approach to solve.
Highlights
15 health specialists under one roof
Advanced massage services
Advanced clinical diagnostics
Adaptive and comprehensive care
Personalised programs through their unique health blueprint
Single-service and subscription-based options
Customer Reviews
Below are some feedback left by satisfied clients:
"Cool range of experts in different fields that can help you reach your goals. Unlike a normal gym, consultants are part of the membership which is pretty cool" – Greg J.
"The only place I will recommend for a massage." – Tayla
"Best massage place in Hamilton." – Marizka O.
"Fixed my injuries that I didn't think would ever get better" – Sen
"I'm grateful for finally having natural pain relief with long-term healing" – Christina S.
3) Serenity Float Clinic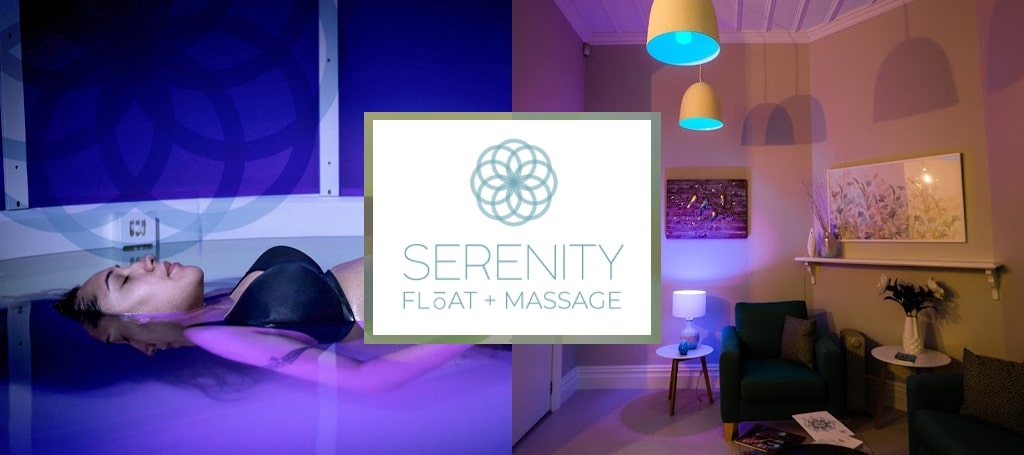 BEST FOR
Serene Floating Massage
SERVICES
Floating

Pregnancy Floating

Prenatal/Pregnancy Massage

Swedish or Relaxation Massage

Deep Tissue Massage

Sports or Remedial Massage

Chocolate Massage

Hot Stone Massage

Mobile Corporate Chair Massage

Infrared Sauna

WEBSITE
https://www.float.clinic/
ADDRESS
24 Grey Street, Hamilton, New Zealand
CONTACT DETAILS
(07) 856 2227
OPERATING HOURS
Monday: Closed

Tuesday: 10am – 10pm

Wednesday and Friday: 10am – 5pm

Thursday: 3pm – 10pm

Saturday: 10am – 3pm

Sunday: Closed for research and community events
Feel that ordinary massages are not working for you? Wait until you've tried floating at Serenity Float Clinic. You'll float there whilst being still and forgetting your troubles.
Floating has been studied and shown to offer a safe, effective and pleasant therapeutic experience. The clinic has the largest floating tank in Hamilton too — you won't feel locked in or claustrophobic.
The water inside the tank has a high amount of Epsom salt, almost double that of the Dead Sea. You can totally relax inside with your arms either on your chest or raised.
Everything is provided for you, like vaseline, shampoo, towels, makeup remover, conditioner and body wash. After your float, there's a lounge where you can journal, drink tea, and find your centre again before heading back to the real world with renewed confidence.
Oh, and they offer all types of traditional massages too!
Highlights
Offers a safe, effective and pleasant therapy
Helps you to be present and still
Large float tanks
Decreases stress and anxiety levels
Quiet, serene after-float lounge
Customer Reviews
Let's see Jasmine Milton's review on Google Business:
"Staff were absolutely amazing, so inviting and attentive from the get go. They talk you through everything and provide a great space to relax. Facilities are fantastic and the mindfulness room is the perfect way to end. Loved my float, massage and the overall experience. Highly recommend!"
4) Ann's Massage Centre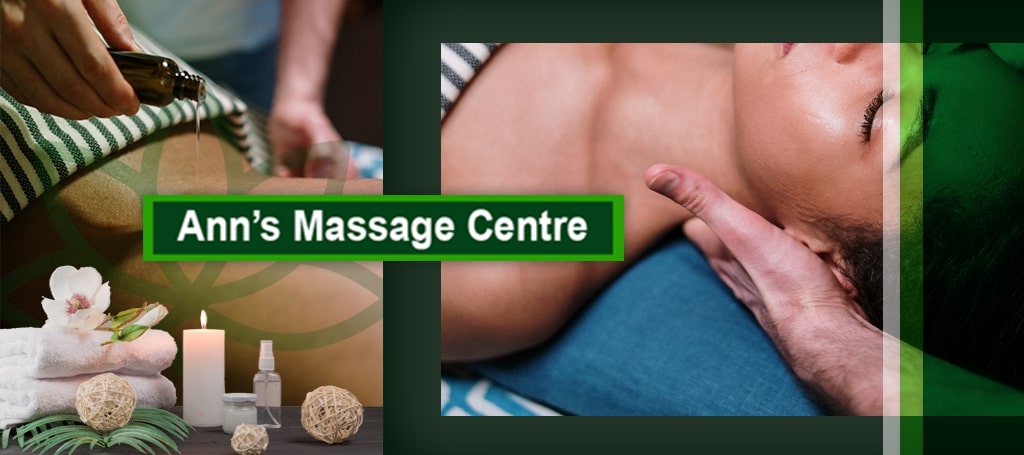 BEST FOR
Traditional Chinese Massage
SERVICES
Cupping Therapy

Meridian Scrapping

Foot Reflexology

Body Massage

Oil Massage

Stepped Massage

WEBSITE
http://annsmassagecentre.co.nz/
ADDRESS
Shop R46A Maahanga Drive, The Base Shopping Centre – Te Awa, Te Rapa, Hamilton, New Zealand
CONTACT DETAILS
07 850 8528
OPERATING HOURS
Monday to Wednesday, Saturday to Sunday: 9am – 6pm

Thursday to Friday: 9am – 9pm
Traditional Chinese healing is becoming more popular, owing to its natural, safe and effective treatments. It produces encouraging, soothing results no matter your age or condition.
It can cure a range of ailments or symptoms, such as sclerosis, back pain, menopause, migraine, sciatica, the common cold, arthritis, epigastric pain, etc.
If that's what you're experiencing, book an appointment at Ann's Massage Centre. You can also try out their ultra-relaxing foot reflexology, which is what they're good at!
They are located within The Base Shopping Centre and are open everyday from 9am onwards. They are also one of the best massage Hamilton therapists you can go to.
Highlights
Traditional Chinese Massage
Ultra-relaxing foot reflexology
Cure a wide range of ailments or symptoms
Trustworthy and expert staff
Customer Reviews
Check out one customer's review on Google Business:
"Love these guys ,i come regularly to ease the tension in my neck and shoulders. And now i feel everything is better under the new owner, look at this beautiful wall-paper, i love it!"
5) KneadMe Massage Hamilton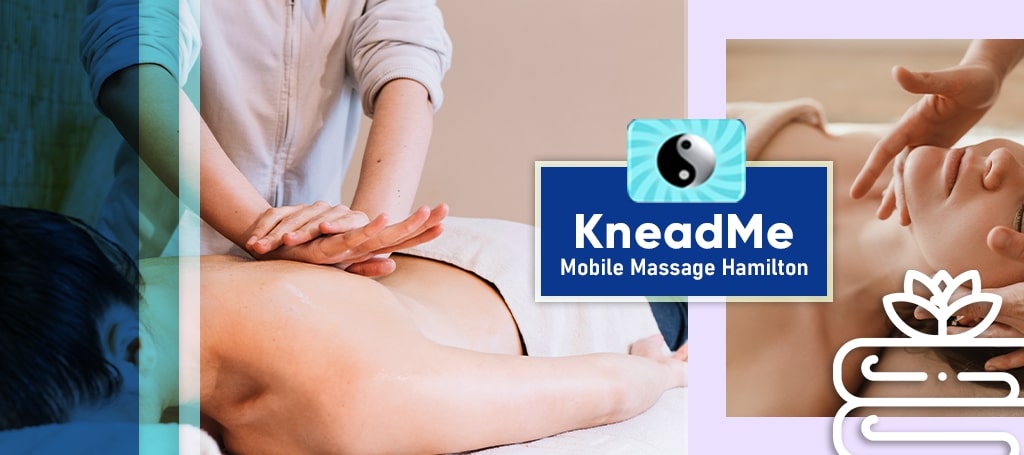 BEST FOR
Mobile Relaxation Massage
SERVICES
Deep Tissue Massage

Therapeutic Massage

Full Body Relaxation Massage

WEBSITE
https://www.bodymassage.co.nz/
ADDRESS
Hamilton, New Zealand
CONTACT DETAILS
022 053 2998
OPERATING HOURS
Monday to Friday: 9am – 7pm

Saturday: Closed

Sunday: 10am – 7pm
Can't seem to find the time to have a massage? With KneadMe Massage Hamilton, the massage comes to you whether you're at home, the office, your apartment, or a hotel!
A certified masseur will attend to you in order to give you relaxing therapy. He offers deep tissue massage, therapeutic massage and full-body relaxation massage.
He brings everything needed, such as a massage table, clean linen, warm oil, and even calming music. You will have a super-relaxing massage all in the comfort of your own setup.
You can ring him at 022 053 2998 all week except Saturdays for a mobile massage service in and around Hamilton.
Highlights
Certified masseur
Super relaxing and gentle massage
Mobile massage service
Affordable prices
Customer Reviews
The masseur here is one of the best massage Hamilton therapists, as evidenced by the services perfect rating of 5 stars from all 12 reviewers. Anna Alipate said on Google Business:
"So grateful to have found Mo! Awesome massage! So professional and a really understanding gentleman. Made me feel totally comfortable even when I had to get up mid massage and attend to my children. Thank you so much Mo!"
And there you have it for the best massage Hamilton therapists. If you need some loosening or relaxation, just get in touch with the massage companies we've listed.
Do you have questions about our topic today? If you have one, feel free to send us a message and we'll get back to you as soon as we can!
Alternatively, you can also check out the best chiropractors in Hamilton. They are excellent in treating back, neck and shoulder pain, headaches, injuries, and the like.