Top 5 Degrees for the Best MBA in Auckland
Learning the ropes to successfully manage your business or company? If so, you're just in time as we've listed the top degrees for the best MBA in Auckland here for you.
We chose universities that are renowned for providing quality education to students. Furthermore, we selected programmes that are taught by experienced and skilled lecturers to enhance your business skills effectively.
Without further ado, we now give you the most prominent degrees for the best MBA in Auckland.
1)  Auckland University of Technology MBA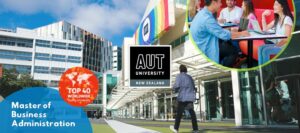 Auckland University of Technology's (AUT) Master of Business Administration programme focuses on developing the leadership skills of its students to meet the demands of the business scene.
It offers a full-time course which takes 1 to 1.5 years to complete and a part-time course which can be completed in 2 to 4 years.
Here, you will learn from experienced business professionals and teachers. You'll be able to obtain the knowledge and skills to manage and take on the business-related challenges.
The school's MBA programme is great for individuals who would like to work in senior management roles or those running their own businesses. Not to mention, having the degree will make a solid impression on your employer.
Highlights
Hone the students' leadership skills
Full-time or part-time option
Experienced teachers
Great for those applying for executive positions
2)  Auckland Institute of Studies MBA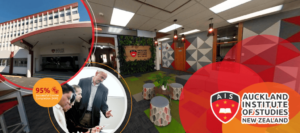 Emphasising on practical and applied knowledge, the MBA course in Auckland Institute of Studies (AIS) gives you a solid foundation on business for your current or future ventures.
It is taught by experienced lecturers that are screened by the university. Most of them have international exposure and can share their knowledge with the students.
Their full-time MBA programme has a duration of 18 months. Classes run only on weekends.
Classes are small and interactive promoting fast skills enhancement which blends with the student's perspective and ideas. Their hands-on approach makes them one of the top degrees for the best MBA in Auckland.
Highlights
Practical course
Industry-experienced lecturers
Small and interactive classes
18-month duration
Customer Reviews
Take a look at what Bruce H.'s experience in taking up the MBA course at AIS:
"I came to New Zealand from China with a formal qualification and successfully established my own small internet café business. However, I found that my business knowledge and way of critical thinking needed to be expanded to further my career. The industry knowledge, practical skills and behaviour that I learned while studying here all helped me to find employment in New Zealand, and I am using these skills in my role as a counsellor for a leading education and immigration agency. As a result of my journey with AIS I would strongly recommend students studying there as they will get a quality education."
3)  Massey University Online MBA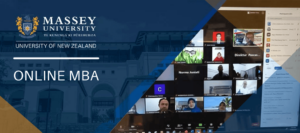 Do you have a hectic schedule with your present work? You may want an alternative option–Massey University's online MBA course.
Massey offers both full-time and part-time (online) study options for their MBA. The latter will be ideal if you want to study at your own pace or are living overseas.
Classes will build up your strategic and analytical thinking as well as technological competence. Their curriculum is based on the latest research, so you will be well-informed and experienced in today's industries.
The online MBA programme is the only course in New Zealand that's been designed in partnership with Wiley Education Services. The online presentation and teaching method used for the course is world-class and interactive.
They also offer both on-campus and distance learning options. Massey University's flexible schedules and academic support services make them one of the best options for the best MBA in Auckland. 
Highlights 
Flexible schedule
Uses world-class tech and teaching method
Trains your analytical skills
Full phone support
Customer Reviews
Check out Heath M.'s review on Massey University's website:
"The Massey MBA has provided me with a wealth of knowledge, new career opportunities and the chance to learn with and forge lifelong friendships with future business leaders of New Zealand."
4)  The University of Auckland MBA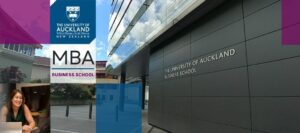 You can open up new professional opportunities for yourself by having an MBA degree from the University of Auckland. Their general management course will equip you with the skills, confidence, and capacity to adjust to complex work environments.
The course is quarter-based with scheduled activities. At the end of the course, students will be given a practical working opportunity at either a local or international firm.
As one of the top degrees for the best MBA in Auckland, finishing this programme will prepare you for running SMEs, working in multinational firms, or leading your staff efficiently toward success.
Highlights
General management course
Practical work opportunity
Enables you to run your business successfully
5)  Massey University MBA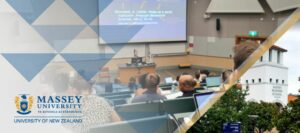 Apart from their online programme, Massey University also offers Executive and Full-time MBA courses. You can also opt for specialised courses, all of which can be completed in one year.
You can choose between Digital Transformation, International Marketing, or Business Sustainability. With specialised knowledge, you will have an advantage over those who graduate with only an ordinary MBA.
Another reason why Massey has some of the top degrees for the best MBA in Auckland is their exceptional and internationally-recognised teachers who will teach and train you on navigating today's business terrain and challenges.
Highlights 
Can be completed in a year
Specialised courses
Exceptional teachers
Work experience opportunity
Customer Reviews 
Here's a review from Joel H. about Massey University's MBA programmes:
"Massey University's MBA program has lived up to its promise of being an adaptable study experience in a comprehensive and structured setting."
And that ends our list of the top degrees for the best MBA in Auckland. These schools are globally-recognised so you can expect nothing less than the best education from them.
Do you have any questions or comments about our list? If you have one, drop by the comment section and we'll get back to you ASAP.
If you're getting stressed out by your studies or work, you may want to consult with a life coach. For this, read about the best life coaches in Auckland who can help you be the best version of yourself.