The 6 Universities for the Best MBA in New Zealand
Honing your business skills with a Master of Business Administration? If so, perfect timing, as we've listed the top universities for the best MBA in New Zealand here.
We carefully selected schools that are prestigious and accredited and have an excellent programme. Aside from this, we included those with exceptional and supportive teachers.
They'll teach you invaluable knowledge and skills to be highly successful in business. So without any delay, here are the elite universities for the best MBA in New Zealand.
1) Massey University of New Zealand

BEST FOR
Specialised MBA programmes
SERVICES
Full-Time

Part-Time

WEBSITE
https://www.massey.ac.nz/
ADDRESS
Massey University East Precinct, Albany Expressway(SH17), Albany Expressway, Albany, Auckland 0632, New Zealand
CONTACT DETAILS
+64 800 627 739
OPERATING HOURS
Monday to Friday: 8.30am – 4.30pm
Massey University of New Zealand is a globally renowned business school based in the heart of Auckland. They offer MBA programmes with specialisations giving you a career advantage over those who finish with a non-specialised degree.
Students can choose either to undertake a full-time, part-time or online study option with them. The latter suits those who are living far from the campus or working overseas.
You will be mentored by their business and academic teachers with international experience. They will inspire and equip you with the necessary skills to drive your own business or join a multinational corporation successfully.
Highlights
Globally renowned business school
Offer specialised MBA programmes
Full-time or online study options
Competent teachers
2) The University of Waikato

BEST FOR
Practical Management Course
SERVICES
Full-Time
WEBSITE
https://www.waikato.ac.nz/
ADDRESS
Gate 1 Knighton Road Hamilton, New Zealand 3216
CONTACT DETAILS
NZ: 0800 924 528

Overseas: +64 7 856 2889

OPERATING HOURS
—
Focusing on practical application, Waikato Management School serves to produce innovative, responsible and adaptive leaders and managers.
Being Triple Crown accredited, it is one of the top universities for the best MBA in New Zealand and worldwide. This is the foundry of trailblazers and creative business thinkers.
Having diverse students with professional backgrounds, the school will let you expand your network and enhance your learning experience.
Also, you'll be able to customise your class schedule and extra-curricular activities to your convenience. Smaller class sizes facilitate learning and interaction with teachers and students.
Highlights
Triple Crown accredited
Focuses on practical application
Diverse students
Smaller class sizes
Customer Reviews
One reviewer, Brad McLaren, said this on Facebook:
"Awesome campus, (goes forever), the lecturers and tutors really know their stuff."
3) AUT University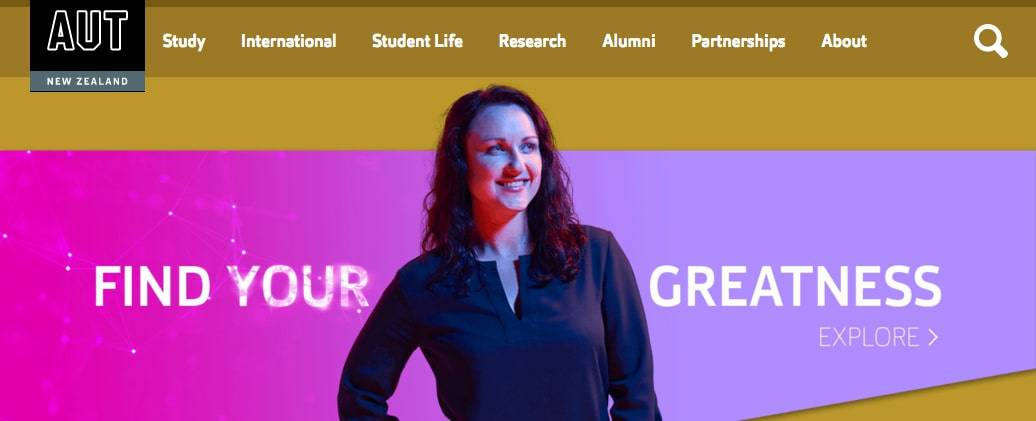 BEST FOR
Course Flexibility
SERVICES
Full-Time

Part-Time

WEBSITE
https://www.aut.ac.nz/
ADDRESS
Auckland, New Zealand
CONTACT DETAILS
+64 9 921 9999
OPERATING HOURS
—
If you need to balance your time between your MBA studies and career, then AUT is an excellent choice! Their courses are designed to give you the most flexibility to suit your schedule.
You can specialise in different areas such as International Business, Human Resource Management, Operations and Management, and Marketing.
Their teachers are adjunct professors, businessmen, and consultants. They employ research-based lessons that students can immediately utilise for their work.
Whether you're going for a professional business career or research work, AUT Management School is one of the top universities for the best MBA in New Zealand.
Highlights
Give you the most flexibility for classes
Specialised programmes
Research-based lessons
Conveniently located
4) Victoria University of Wellington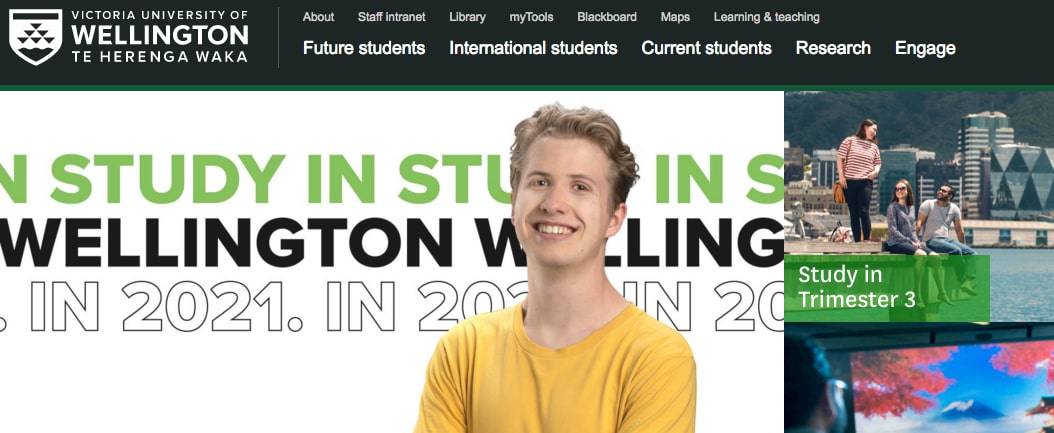 BEST FOR
Executive Qualification
SERVICES
Full-Time

Part-Time

WEBSITE
https://www.wgtn.ac.nz/
ADDRESS
Kelburn, Wellington 6012, New Zealand
CONTACT DETAILS
+64 4-472 1000
OPERATING HOURS
—
If you're vying for an executive job with a higher salary to boot, you might consider taking up an Executive MBA at Victoria University of Wellington.
The university business programme is recognised by the AMBA (British Association of MBAs). In one trimester, the student has to undertake 3 courses in the Executive MBA course.
In studying for the degree, you'll develop the analytical and strategic skills that will bring up your performance. You can apply these to your present work right away.
Besides, many of the Victoria University graduates are working in senior management and C-suite positions in New Zealand and abroad.
Highlights
Offers an executive MBA degree
Recognised by the AMBA
Arms you with analytical and strategic skills
5) Auckland Institute of Studies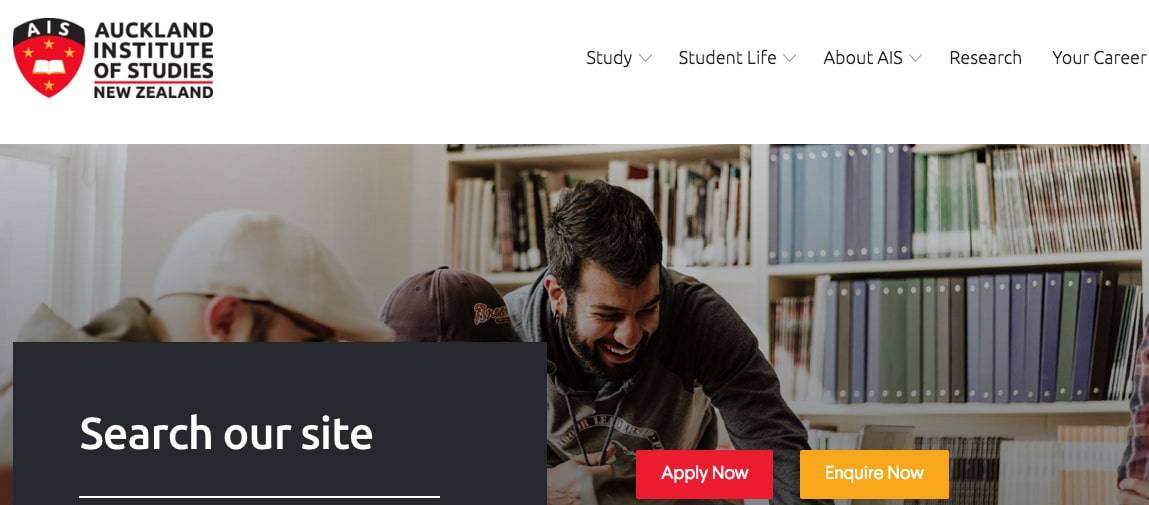 | | |
| --- | --- |
| BEST FOR | Highly Adept Teachers |
| SERVICES | Full-Time |
| WEBSITE | https://www.ais.ac.nz/ |
| ADDRESS | 28A Linwood Avenue, Mount Albert, Auckland 1025, New Zealand |
| CONTACT DETAILS | +64 9-815 1717 |
| OPERATING HOURS | Monday to Friday: 8.30am – 5pm |
Auckland Institute of Studies is one of the largest private universities in New Zealand offering an MBA programme. This business masteral degree is approved by the New Zealand Qualifications Authority.
Here, they offer small classes on Saturdays and Sundays. Their main focus is to teach individuals professional development, corporate values and business advancement.
Practical applications are emphasised and used in classrooms, helping to develop the leadership and decision-making skills of students.
At one of the top universities for the best MBA in New Zealand, they employ the very best teachers to train students. In particular, they should have excellent teaching skills, academic and professional qualifications, and international experience.
Highlights
Highly adept teachers
Trains the students in leadership and decision-making skills
Small-sized classrooms
MBA programme is approved by NZQA
Customer Reviews
Dianne Lei Villaseñor, a graduate of AIS, said this on Facebook:
"One of the toughest universities on auckland… quality education are well executed… it is a huge compulsary to pass the modules with a high degree of learning and understanding… i enjoyed a lot and i will always treasure AIs even if i finished already. Good job to all the professors."
6) ATMC New Zealand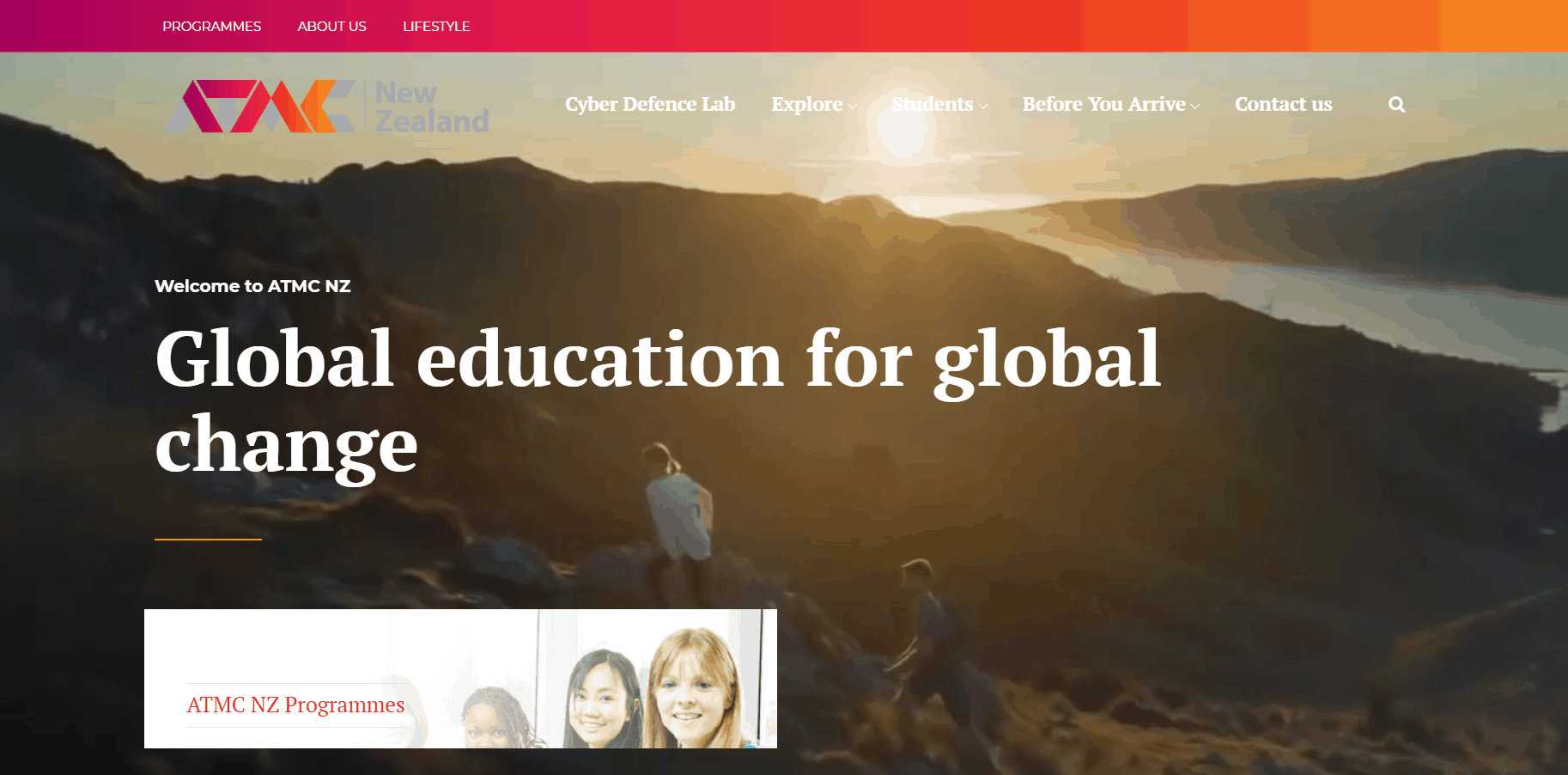 BEST FOR
Information Technology
SERVICES
Film and Digital Media Production Programme, Information Technology Programme
WEBSITE
https://atmc.ac.nz
ADDRESS
85 Airedale Street, Auckland 1010,
New Zealand
CONTACT DETAILS
+64 9 309 5208
[email protected]
OPERATING HOURS
Mon – Fri: 8.00am – 5.00pm
ATMC New Zealand is one of the leaders in international education, particularly for students looking to study information technology, management, and film and digital media production. They strive to provide the latest relevant courses their students and employers look for.
Their team of expert educators stay up-to-date with the knowledge in their area so they continue teaching their students pertinent information regarding their course. Moreover, they strive to meet their student's individual learning needs to ensure that each and every one walks away from their lessons with a bit more knowledge than when they've started.
For those staying in the New Zealand area, their campus is conveniently located in the heart of the Central Business District in Auckland. It's equipped with numerous facilities suited for fostering a better learning environment, such as libraries, computer labs, student common rooms, and more.
Finally, students can access their wealth of their resources at their convenience, may it be through campus or online. Given its quality resources and qualified educators, ATMC New Zealand is an excellent educational institute more than deserving to be put on this list.
Highlights
Up-to-date and relevant courses
Leader in international education
Wealth of student resources
New Zealand Qualifications Authority (NZQA) registered Private Training Establishment
And those were the top universities for the best MBA in New Zealand. Some of them offer a part-time MBA programme so you can continue to work while studying on the weekends.
Anyway, do you have any questions or comments about our topic? If you've got one, just drop us a line and we'll get back to you as soon as we can.
Other than that, if you need a school for your kids as well, you may want to check out the best private schools in New Zealand. These top schools will give your son or daughter a solid educational background and wonderful friendships.