The 5 Best Midwives in Christchurch
When giving birth, you want to make sure that you and your baby are safe and well-cared for. For this reason, we've gathered the best midwives in Christchurch for you.
We selected the ones who are registered and qualified to take care of you throughout the process. Also, we picked those who can assist you for home, hospital or primary care births.
Congratulations on your pregnancy, by the way! Anyway, let's now start our list of the best midwives in Christchurch!
1) Kirsten Read – Rata Midwives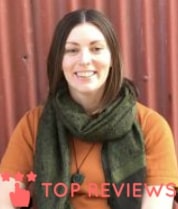 BEST FOR
Home births
SERVICES
Home Birth

Primary Care Birth

WEBSITE
https://ratamidwives.co.nz/staff/kirsten-read/
ADDRESS
275 Fifield Terrace, Opawa, Christchurch 8023, New Zealand
CONTACT DETAILS
03 332 5702
OPERATING HOURS
Monday – Friday: 8.00 AM – 6.00 PM
After careful planning, if you've decided to birth at home and need assistance, Kirsten can help! Kirsten Read has been working as a registered midwife since 2010.
She has experience in primary care and assisting mums in giving birth at home. To her, giving birth is a beautiful thing and she is there to support you in your decision.
Kirsten provides the latest evidence-based care, guidance, and knowledge to you. As a matter of fact, she has two sons who were born at home.
Having helped clients give birth safely, Kirsten Read is one of the best midwives in Christchurch you can find.
Highlights
Safe delivery
Latest evidence-based care and guidance
Registered midwife
Can help you for home or primary care birth
Customer Reviews
One satisfied client wrote a review about Kirsten Read:
"We have been blown away by the care, support and advocacy we've received while in your care. I truly feel I've achieved something so special by birthing my baby at home, and being supported to trust my instinct and give home birth a go. Thank you for reassuring me when I needed it, providing balanced information and supporting my decisions."
2) Loren Creedon – Christchurch City Midwives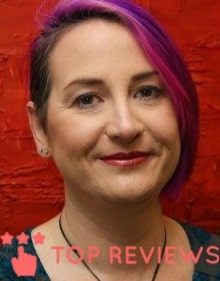 Loren Creedon is a highly trained midwife from Christchurch City Midwives. She holds a Bachelor of Midwifery degree, a Preceptorship for Midwives, and an epidural certification.
Since 2008, Loren has worked in home settings, primary care units, and hospitals. She aims to make mothers feel relaxed, supported, and safe during childbirth.
She will guide you throughout the entire journey of pregnancy — from labour to postnatal care. Furthermore, she will share her knowledge to help you become a prepared and confident mother.
Loren describes herself as open-minded, vibrant, honest, and open to all cultures and walks of life. These traits make her an excellent midwife.
Highlights
Highly trained midwife
Relaxed and safe childbirth
Supportive and trustworthy
Can assist you in home, primary care, or hospital birth
3) Megan Benson – Mindful Midwives

Whether you choose to give birth in a birthing unit, tertiary hospital, or in the comfort of your own home, Megan Benson can come over and assist you.
As one of the best midwives in Christchurch, she is focussed on delivering informative services for the pregnant mum to help her make the best decisions in caring for the baby.
Megan strives to work with the mum toward empowering and positive parenthood. Even for postnatal care, she can provide outstanding care and support to women.
She regularly works at her clinic in Aranui on Tuesdays. You can send her a text to arrange for a meeting or consultation and see if she is the right midwife for you.
Highlights
Informative care and guidance
Can help you birth in your chosen place
Guides you toward a positive and empowering parenthood
4) Lucia Clearwater – Danu Midwives

BEST FOR
Free midwifery care
SERVICES
Free Midwifery Care

24-Hour Access to Midwifery Care

Continuity of Care

Consultation / Referral

WEBSITE
http://www.danumidwives.co.nz/
ADDRESS
225 Travis Road, North New Brighton, Christchurch 8083, New Zealand
CONTACT DETAILS
+64 27 870 3022
OPERATING HOURS
—
As long as you're an NZ resident, you don't have to pay for anything when you engage the midwifery services of Danu Midwives.
Here, Lucia Clearwater provides current and research-based information to enable you to make informed decisions for a positive birth experience.
She offers a lot of services including early labour support, postnatal care, breastfeeding advice, clinical assessment of your baby, free birthing pool and more.
Lucia is one of the best midwives in Christchurch and Canterbury who can work with you and your family.
Highlights
Free midwifery care
Caring and supportive midwife
Positive birth experience
Broad range of services
5) Tania Ramsay – Halswell Village Midwives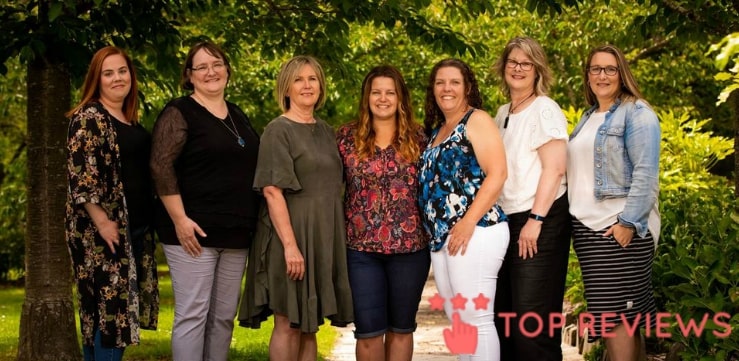 If you're looking for a friendly and professional midwife, then try Tania Ramsay of Halswell Village Midwives.
She provides full antenatal, birth, and postnatal care for women. Over the course of the entire process, she will act as a friend and will give expert advice on taking care of your child and yourself.
Clients find Tania easy to work with. Plus, she's totally passionate about her job and will give you a safe and great outcome.
Highlights
Friendly and professional midwife
Provides full antenatal, birth, and postnatal care
Safe and great outcome
Customer Reviews
Here's feedback from Jordyn K. about Tania:
"100% recommend Tania Ramsay & Rosie Roberts! if I was to have another baby, definately will be my first and only picks! Great infomation, so supportive & could always have a laugh with them! Best midwives ever "
So that's it for the best midwives in Christchurch. Whether you're pregnant, in labour, or need postnatal care, you can simply give these professionals a call.
Think that we missed anyone on this list? If you do, please let us know in the comments below and we will update this post as soon as possible.
Also, to help ease your baby bump, you might want to get yourself a pregnancy pillow. For this, you can check out the best pregnancy pillows in New Zealand.