By Isla Thompson
Think of applying for a loan to purchase your dream house? You'll need a professional mortgage broker for better chances of getting it, which is why we've found you the best mortgage brokers in Auckland!
We chose those who are registered, exceptionally skilled, and hardworking. In addition, we selected those who can make the process easy and stress-free.
If you're ready, here is our roundup of the best mortgage brokers in Auckland.
1) Rakesh Bansal – KiwiMortgages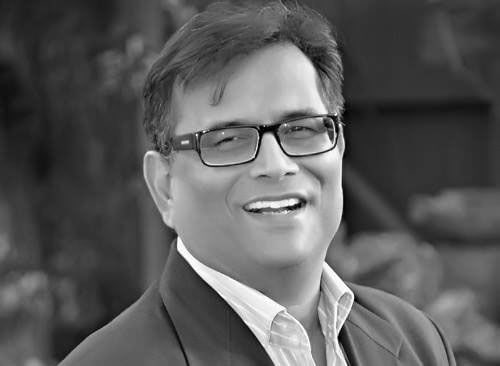 BEST FOR
Helpful and Informative Mortgage Broker
SERVICES
Home Loans

Insurance

Personal Loans

Business & Commercial

Restructures

Refinancing & Refixes

Investment Loans

Bridging Loans

Land & Construction Loans

Mortgage Sale Rescues

Self-Employed

Property Development

WEBSITE
https://www.kiwimortgages.net.nz/about-us/
ADDRESS
116b, Cavendish Drive, Manukau City Auckland, 116b, Cavendish Drive, Auckland 2241, New Zealand
CONTACT DETAILS
+64 508 332 211
OPERATING HOURS
Monday to Friday: 8am – 6pm

Saturday: 9.30am – 4pm
Rakesh Bansal is a veteran banker who can help you acquire a loan from the bank or non-bank creditors with lower interest rates than you'd get from most lenders. He is the director of KiwiMortgages.
He can provide you with expert loan and insurance advice with his many years of experience. Having many connections in the market means he can get a fantastic deal for you.
One of the best mortgage brokers in Auckland, he is said by clients to be helpful and informative in the entire process. Also, his optimistic attitude makes him very easy to deal with.
Highlights
Gives you the best loan deals
Helpful and informative to clients
Has many connections in the market
Provides expert advice
Customer Reviews
Let's see the review posted by one client, Andrew Fisher, on Google:
"We were extremely happy with Kiwi Mortgages. They were very positive throughout the process, always available for advice and the best help to overcome any obstacles that came up. The service was superb and we got a great result with our home loan. We couldn't recommend them more highly."
2) Stephen Robertson – My Money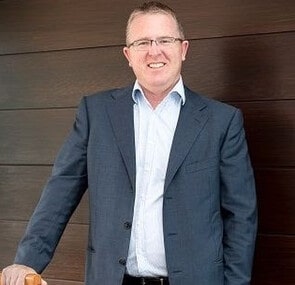 BEST FOR
Simple Home Buying Process
SERVICES
Home Loans

Investment Property

Business Finance

WEBSITE
https://www.mymoney.net.nz/page/about/
ADDRESS
50 Remuera Road, Remuera, Auckland 1050, New Zealand
CONTACT DETAILS
+64 9-377 4433
OPERATING HOURS
Monday to Sunday: 8am – 8pm
If you need a great mortgage broker who can take you through the entire house-buying process without any stress, just give Stephen Robertson a ring.
He is a registered mortgage broker working in My Money, which is his own practice. His goal is to get your loan approved so he'll help polish your application meticulously.
Having ties with banks since 2006 enables him to get you the best rate where other mortgage brokers can't. Not to mention he has a solid network of professionals that recommend him.
Receiving critical acclaim from his clients, he's another of the best mortgage brokers in Auckland.
Highlights
Simple home-buying process
Registered mortgage broker
Great relationship with banks
Acclaimed by past clients
Customer Reviews
Matthew McDonald wrote an insightful review on Google:
"Stephen is so much more than a mortgage broker. He will get you a deal that nobody else can. Please spend the time to read this review. As a medical professional I meet many wonderful people dedicated to their careers and devoted to patients, but Stephen really showed me what it truly means to provide a service which is unmatched in efficiency, professionalism, motivation, and empathy. I first met Stephen in a panic, looking for a broker after I found (what I thought to be) a great home to buy in Newmarket. He met me THE SAME DAY, and submitted all my documents to the bank in due course. His colleague, Joanne, tediously went through our >20+ documents knowing precisely what the bank would ask upon reviewing our application. After an epic rush and a record-breaking 5-day bank approval, the home failed the building inspection – and so did the next 2! Even after we won an auction, a third home failed to make it into our hands. However, Stephen kept with us for every home we found. Loyal and encouraging. He liaised with our lawyer, and acted like a father to us, always in good faith with his advice and service, and ultimately led to our settlement to a dream home in Grey Lynn. He also secured us an insanely low interest rate which nobody else would be able to have negotiated without his experience in the industry.
This is a man I would trust as my anesthetist, and a professional service unmatched to any other broker in Auckland. This wonderful human being deserves a nomination."
3) Lindsay Hill – Squirrel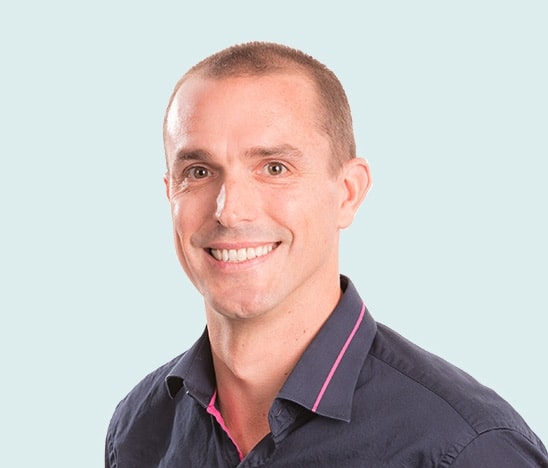 BEST FOR
First Home Buyers
SERVICES
Homeowner's Loan

Tiny House Loan

Vehicle Loan

Debt Consolidation Loan

Personal Loan

Home Loan Investment

Business Property Investment

Personal Loan Investment

WEBSITE
https://www.squirrel.co.nz/about-squirrel/meet-the-team/advisers/lindsay-hill
ADDRESS
38 College Hill, Freemans Bay, Auckland 1011, New Zealand
CONTACT DETAILS
+64 800 212 233
OPERATING HOURS
Monday to Friday: 9am – 5pm
Working at Squirrel as a registered mortgage advisor, Lindsay Hill specialises in securing loans for first-time home buyers as well as property investors.
With his 2 decades of experience in banking and finance, you can definitely trust Lindsay. He'll give you prudent advice regarding the property and your lending.
Over the years, Squirrel has negotiated home loans worth 6 billion dollars and helped settle 46 thousand people into their new homes. You could certainly be one of them.
Lindsay also works at Surf Life Saving, rescuing people's lives outside of finance activities.
Highlights
Registered mortgage advisor
2 decades of experience
Prudent mortgage advice
4) Colin Hill – The Mortgage Supply Co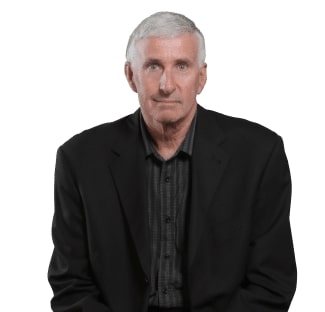 BEST FOR
Extensive Experience in Mortgages
SERVICES
First Home

Property Investment

Refinancing

WEBSITE
https://mortgagesupply.co.nz/our-team/colin-hill/
ADDRESS
3/1 Rhone Ave, Te Atatu Peninsula, Auckland 0610, New Zealand
CONTACT DETAILS
+64 9-834 8682
OPERATING HOURS
Monday to Friday: 8am – 6pm
If you've found a home that suits you and your family and the next step will need you to negotiate a loan, you can let Colin Hill take it from there.
Colin is a licenced mortgage advisor with over 40 years of experience. He has vast knowledge and expertise in loans and mortgages — no matter how difficult it gets.
He'll be there with you to ensure everything goes without a hitch and get you an amazing rate for your loan, like how he's done for many of his clients.
Communication is also one of his strengths wherein he responds promptly to answer all your questions. He is solely dedicated to helping you get the most out of your investment.
Highlights
Helps you make the most of your investment
Over 40 years of experience
Seamless process
Prompt communication
Customer Reviews
Jenny and Daryll from Waihi, said this on the website:
"Colin Hill has been our broker for the past three years in that time he has moved mountains for us in every conceivable way possible. He sources every avenue available to him and goes to extremes to help make deals work. He is conscientious and hard working. We highly recommend him for any of your brokerage needs."
5) Paul Ejamme – Finsol Insurance & Mortgage Brokers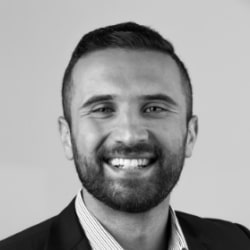 BEST FOR
Sound and Professional Financial Advice
SERVICES
Personal Life and Health Insurance

Home Loans

Business Key Person and Shareholder Protection

ACC Restructuring and Levy Reduction

WEBSITE
https://www.finsol.co.nz/insurance-and-mortgage-broker-south-auckland/
ADDRESS
7 Tobin Street, Pukekohe, Auckland, New Zealand
CONTACT DETAILS
0800 346 765

06 650 5162

OPERATING HOURS
Monday to Friday: 8.30am – 6pm
Paul Ejamme is another of the best mortgage brokers in Auckland. He has a National Certificate in Financial Services and an Accounting and Finance bachelor's degree.
He can provide sound and professional advice for home loans, personal and health insurance, key person as well as ACC Restructuring.
Buying your chosen home has never been simpler and surer with Paul's help. One client said that he had excellent communication, professionalism and support, which were instrumental in getting results.
Highlights
Certified mortgage broker
Gives sound and professional advice
Handles a range of services
Great communication
Customer Reviews
Here's the feedback of one client, Zak Hussaini, on Google:
"Paul Ejamme,Has helped me achieve what others couldn't in Home loans and Insurances(better than others)
Paul is very professional and very good at what he does..
He Delivers what he Promises…
He's a person you can rely on getting H/L…"
6) Jenny Aitken – Jenny Aitken Mortgages
Whether you're looking for your first house or considering refinancing, Jenny Aitken Mortgages (JAM) can help you.
Jenny helps by finding funding for first. homes, investment properties, renovations, debt consolidation.
JAM was founded in 2016, although Jenny the owner already had experience and awards from her finance and entrepreneurship expertise. So, you can trust that JAM can help you find what's the best fit for you.
Highlights
First and investment home purchases
Excellent website calculator
Responsive and reliable
Expertise in mortgage broking for smooth client experience
Customer Reviews
"Jenny has been absolutely amazing to deal with. Incredibly punctual and gets back to you right away regardless of time or if it's a weekend etc! Highly recommend to anyone and especially so if your a first home buyer as she does go the extra mile to make the process extremely easy and smooth."
So there you have it for the best mortgage brokers in Auckland. Your dream home is closer to reality than you think when you hire the services of these mortgage advisors.
Has everything about the topic been clear so far? If you have any questions or opinions, just drop us a message and we'll reply to you shortly.
Also, you may like to read about the best real estate agencies in Auckland. These agents can help you buy or sell your home at the very best price!