The 8 Best Mortgage Brokers in Auckland Compared
Featured Image Source: MaxPixel
Are you considering applying for a loan to purchase your dream house? If so, then you might need the services of a mortgage broker in Auckland to better your chances!
Investing in a home is one of life's major purchases, so we made sure to compile today's list wisely. Our selection of the best mortgage brokers in Auckland was based on their certifications, company reputation, and network of lenders.
How much do mortgage brokers cost in Auckland?
Yes, it's true that you don't actually pay your mortgage broker in NZ an upfront fee for their services. They earn their money from commissions that are paid directly to them by the lender.
If you're thinking that going through a mortgage broker in Auckland may actually cost more because of the commission fee on top, this is not necessarily true. A brokers mortgage can still offer you a great deal at the same rate as going to the bank yourself.
Mortgage brokers in NZ are required by law to be upfront about how much of a commission they're making on a mortgage. This amount can be 1% of your loan, so a $500,000 mortgage could earn them $5,000.
The better question to ask would be how much you'll be paying in interest rates to your lender. Therefore, it's necessary to know that there are several types of loans and the most common are: Fixed Rate, Floating and Revolving.
Fixed rate mortgage loans are exactly what they sound like – these are loans with interest rates that remain the same throughout the duration of the repayment scheme. If you want to know exactly how much you owe each payment period, this is the best choice.
Floating mortgage loans, on the other hand, are also known as variable rate loans, because the interest rate will fluctuate depending on the housing market. The benefit of this type of payment scheme is that interest rates can be significantly lower during certain times of the year.
Revolving loans on the other hand, are a bit more difficult to understand, but essentially work similar to a credit card. While you need to pay the minimum dues, you are free to borrow from the account to which the payments are made.
Each type of payment plan offers different rates that we've summarized in the table below. We only included New Zealand's "Big 5 Lenders" and options for up to 1 years of payments.
| | | | | |
| --- | --- | --- | --- | --- |
| Lender | Revolving | Floating | 6 Months | 1 year |
| ANZ | 4.55% | 4.44% | 3.99% | 3.20% |
| ASB | 4.55% | 4.45% | 3.55% | 2.85% |
| BNZ | N/A | 4.55% | 3.89% | 3.15% |
| Kiwi Bank | 3.80% | 3.75% | 4.30% | 3.50% |
| Westpac | 4.69% | 4.59% | 3.89% | 3.15% |
Data Source: Mortgagerates.co.nz
The Best Mortgage Brokers in Auckland Compared and Reviewed
We know that understanding fees, rates and percentages can be difficult. This is why we'll need to check out the best mortgage brokers in Auckland to help us out!
1. Mortgage Suites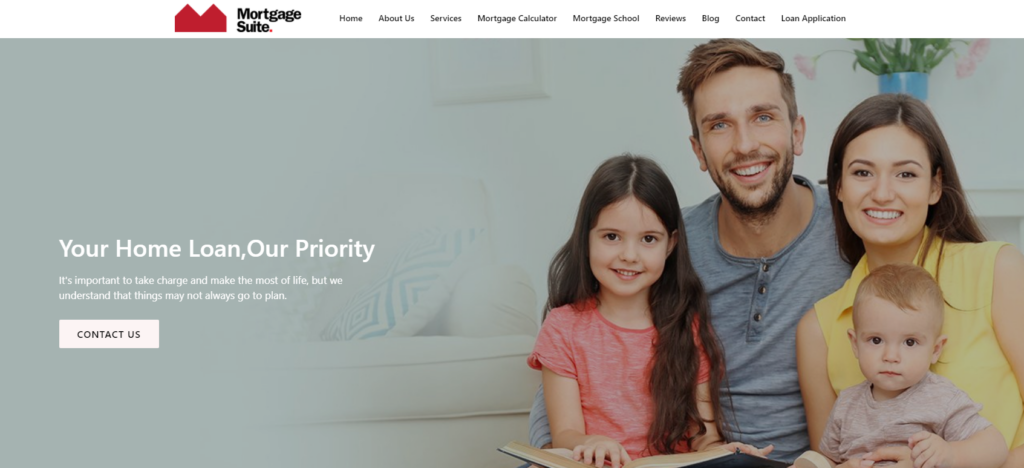 SERVICES
Home Loans, First Home Buyer Loans, Business Loans, Commercial Loans, Welcome Home Loans, Refinancing, Property Development Funding, Bridging Finance
WEBSITE
https://mortgagesuite.co.nz/
ADDRESS
268-270 Manukau Rd Epsom Auckland 1023 New Zealand
CONTACT DETAILS
0800 211 800
[email protected]
OPERATING HOURS
By appointment
Mortgage Suite was founded by Krish Krishna, whose journey in banking and finance began way back in 2000, and has become one of the most reputable mortgage brokers in Auckland.
Aside from his extensive background in banking and finance, Krishna is also adept at giving advice regarding anything relating to mortgages. Whether, you are fist home buyer, or property investor, or commercial property investor/buyer or property development.
He has done it all and is considered as one of the most experienced Mortgage brokers in NZ.
Over the years, Krish Krishna has served countless clients, providing them with services that address their financial concerns. His expertise consulting and experience in arranging loans and managing finance has gained him much trust and reputation in this sector.

Moreover, Krish Krishna is well-adept at handling clients from different industries with wildly different needs and requirements. He has the ability to overcome challenges and negotiate the best options and deals that serve his clients well.
One of the secrets behind Krish Krishna's continued success is his diligence in meeting and learning about every client he takes on. He spends time understanding their needs, discussing their financial circumstances, and even identifying the loan that best suits them.

Other than that, he also takes into consideration his clients' current situation, from their lifestyle to their jobs to their families. He then tackles the necessary documents needed to make a loan application, such as payslips and tax returns.
This thorough method and process of Krish Krishna has made us consider Mortgage Suite to be one of the best mortgage brokers in NZ.

Services include negotiating on the best interest rates and working out the loan structures as suited for first home buyer loans, business loans, commercial loans, welcome home loans; refinancing, property development funding, and bridging finance.

A mortgage calculator is available for use (free of charge) on Mortgage Suite's website. Additionally, clients can easily book a meeting on the dedicated page for appointments.
Over 35 years of banking and mortgage broking experience
Works with clients from different sectors
Offers services related to business and commercial loans
Member of the FSCL
Client Reviews
Previous clients have had nothing but praise for Mortgage Suite and Krish Krishna's service. Here are some comments left by a few:
"Experience matters especially when you are talking about your $$ – you need a professional who knows what they are talking about and up to date with the latest and greatest changes in an ever changing world. Responds quickly, understands the requests, communicates well and gets the job done under pressure… thanks have used Krish many times and he knows what he is doing and does it in a timely manner." -Louise Roke
"We Strongly Recomend Krish to everyone who will decided that need asistance to buy a House, insurance or use other services Krish provide. Krish made buying a house feel easy was awesome to work with. Fast, accurate, very knowledgeable and very professional right from the start to the and. Krish keep up the good work! I will spread good words of you to my friends and family!" -Robert Zieba
2. Jenny Aitken of Jenny Aitken Mortgages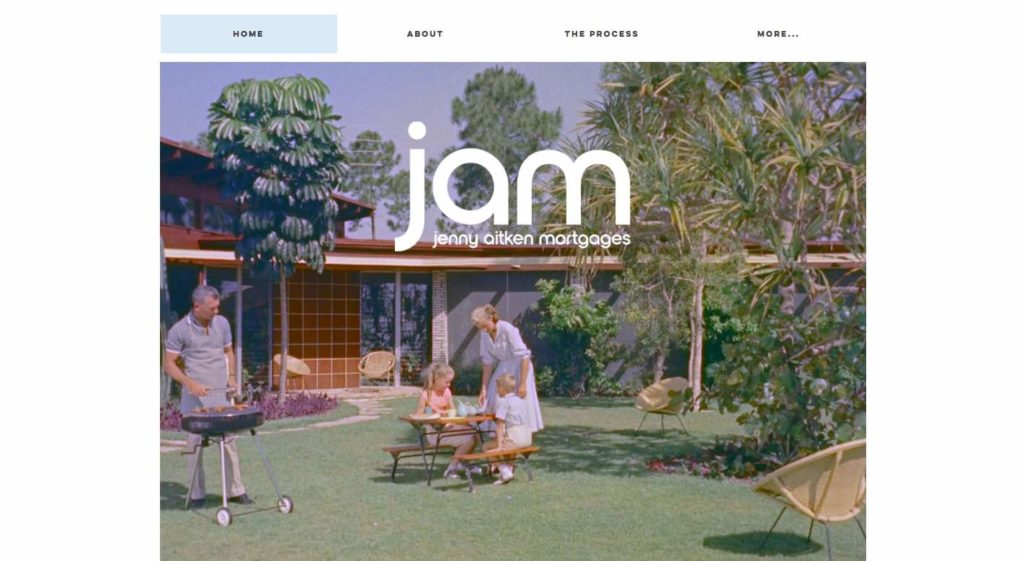 SERVICES
100% Mortgages, Second Mortgage, Land Purchasing, Secured, Property, Real Estate, Home Improvements, First Mortgage, Fixed Rate, Flexi Loans
WEBSITE
https://www.jennyaitken.co.nz/
ADDRESS
Birkdale, Auckland 0626, New Zealand
CONTACT DETAILS
Phone: (027) 253-6692
Email:

[email protected]

OPERATING HOURS
Monday to Friday: 8.00am – 6.00pm
Before founding her mortgage company in 2016, Jenny Aitken was with Westpac for seven years as a Financial Representative. She also founded her own business and won Entrepreneur of the Year by the Kitomba Business Awards.
As an independent adviser, she is able to negotiate with over 20 different lenders consisting of both banks and non-bank institutions. Her background both in banking and business provides her a unique perspective on her clients' needs.
Jenny Aitken primarily serves the North Shore of Auckland near her base of operations, but she can likewise accommodate clients all over the country. She can advise in helping you get your first home and walk you through the process of securing a mortgage.
She can put you in a favorable light towards lenders and negotiate the best rates. If, for some reason, your bank refuses your application, she can also lead you towards other options.
Lenders aren't the only ones in her network though – she can likewise connect and communicate with builders, accounts, and lawyers. This provides her an excellent foundation with which to assist you.
Now, if you already have a mortgage and want to refinance it, she can help you find a better deal to help you save money. Doing so will also create a shorter roadmap towards ending your payments.
So whether you're looking to purchase your first home or want to increase your wealth through investment in property, Jenny Aitken is one of Auckland's mortgage brokers that you should consider.
Works with over 20 different lenders
Network includes builders, lawyers and accountants
Works independently
Doesn't have a team of advisors
Concentrates on North Shore area
3.   Stephen Robertson of My Money
SERVICES
Residential Mortgages, Commercial Finance, Home Loans, Investment Property of Mortgages, Business Loans
WEBSITE
https://www.mymoney.net.nz/
ADDRESS
50 Remuera Road, Remuera, Auckland 1050
CONTACT DETAILS
Phone: (09) 377 4433
Email:

[email protected]

OPERATING HOURS
Monday to Saturday: 8:00am – 5:00pm
Sunday: 8:30am – 5:00pm
Stephen Robertson is an experienced financial adviser and broker that primarily works out of the Eastern Suburb of Auckland. He has worked with banks since 2006 and has a vast network in the area that can help him secure loans.
He is also a qualified chartered accountant (CA) which provides him with a perceptive understanding of how to structure loan packages to match his client's needs.
Stephen Robertson has a close relationship with a diverse array of commercial lenders that keep him abreast of current market conditions. Some of the lenders he works with include finance companies, banks, mortgage funds, project lenders, investment banks, and private lenders,
He set up My Money as a way to help people finalize their mortgage applications and help them get approved. Not only does he help you gather all the required documents, but he makes sure you are presented to lenders in the best way possible.
In order to do this, you'll need to fill out a comprehensive online survey form so he can get all the details regarding your employment, expenses, and financial status. By doing so, he will be able to get a clear picture of your current standing and figure out how to present you to lenders.
He claims that he has achieved "90% home loans with no low equity fee while still achieving discounted rates." This kind of deal is attainable because of his special partnership with banks and other lenders that gives him better rates.
Now, while mortgage brokers in NZ typically earn by a commission of the contract deal you have with a specific loan provider. However, if he provides you service that requires a hefty amount of leg work but results in no contract, he may charge you a fee for his consultancy services.
Do take note, he will discuss with you beforehand if a service fee will be charged. You'll need to be informed of the extra charges and accept them before he proceeds.
My Money is not all about mortgages – they also provide income insurance options that can protect you and your family from debt.
Although his company is headquartered in Remuera and his network is primarily located there, he is also able to assist clients in the greater Auckland area. Through video conferencing and other communication methods, he can accommodate clients and lenders all over New Zealand, which makes My Money one of our top choices.
Also a certified Chartered Accountant
Available daily
Provides income insurance protection
Focuses on Eastern suburbs of Auckland
May charge service consultancy fees
Client Reviews
As a one-man team, Stephen Robertson can provide you with unparalleled personalized service. Matthew McDonald, a client, wrote an insightful review on Google:
"Stephen is so much more than a mortgage broker. He will get you a deal that nobody else can…Loyal and encouraging. He liaised with our lawyer, and acted like a father to us, always in good faith with his advice and service, and ultimately led to our settlement to a dream home in Grey Lynn. He also secured us an insanely low interest rate which nobody else would be able to have negotiated without his experience in the industry. This is a man I would trust as my anesthetist, and a professional service unmatched to any other broker in Auckland. This wonderful human being deserves a nomination."
4.   Lindsay Hill of Squirrel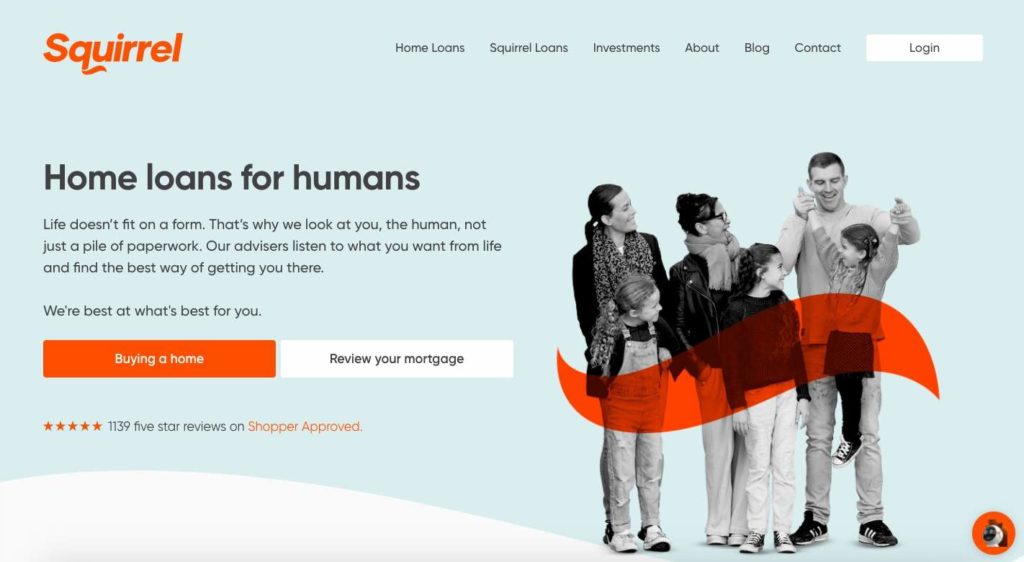 SERVICES
Home Owners Loan, Tiny House Loan, Vehicle Loan, Debt Consolidation Loan, Personal Loan, Home Loan Investment, Business Property Investment, Personal Loan Investment
WEBSITE
https://www.squirrel.co.nz/
ADDRESS
38 College Hill, Freemans Bay, Auckland 1011, New Zealand

Ground Floor, Ford Building 86 Highbrook Drive, East Tamaki

Head Office – Operations: 29 Sale Street, Auckland CBD
CONTACT DETAILS
Direct Line: (021) 793-274
Email:

[email protected]


Main Phone: 0800-212-233

For advice spoken in Chinese: 0800-666-969
For advice spoken in Indian: 0800-212-223
OPERATING HOURS
Monday to Friday: 9:00am – 5:00pm
Lindsay Hill has over 13 years of experience in finance and over 9 years as a mortgage broker in Auckland. As a regulated financial adviser, he specializes in first home buyers and property investors.
He is part of a team of 25 advisors working at Squirrel, a company that was first founded in 2008 by John Bolton. After only a few years of operating, Squirrel was awarded for mortgage broking by the NZ Financial Services Group and has continuously won this recognition for several years.
Unlike other brokers, Squirrel offers their own mortgage products for clients and investors. They do this through their unique peer-to-peer platform and managed funds, which are licensed under the Financial Market Authority.
If their network of over 1,000 peer-to-peer lenders doesn't satisfy, you can also choose to borrow from one of the nine major lenders they work with which includes the Bank of New Zealand, Westpac, and Auckland Savings Bank.
Do take note that, Lindsay Hill and other financial advisers at Squirrel are paid employees and don't receive a commission when brokering a loan. Squirrel claims that by doing so, this encourages their brokers to not favor one company over another.
However, Squirrel as a company receives the commission from each mortgage deal instead. They claim that this arrangement allows them to get lower interest rates from banks and other lenders.
Another unique service they offer is bridging finance, which is essentially helping you move homes and moving your mortgage along with it. They can help you secure a second short-term loan to buy a new property even before you sell your current home.
We like this financially considerate service of theirs and admittedly, not many mortgage brokers in Auckland can offer this.
Squirrel can also help you invest in properties by providing you with up-to-date information on the housing and property market. Signing up with them can help you get better mortgage rates that will help you rake in a better profit.
Moreover, Squirrel also helps finance tiny houses for up to $70,000. They can provide low-interest rates starting at 8.95% and can be watchful for suspicious "cowboy" sellers that are not affiliated with any real estate agency. especially if the seller is not going through a real estate company and selling directly.
Offers their own mortgage products
Can finance tiny houses
Employees are paid salaries not commissions
Squirrel can offer advice in Chinese or Indian
Has a network of over 1,000 peer-to-peer lenders
Only works with nine major lenders
Company receives the commission, not the broker
5.   Colin Hill of The Mortgage Supply Co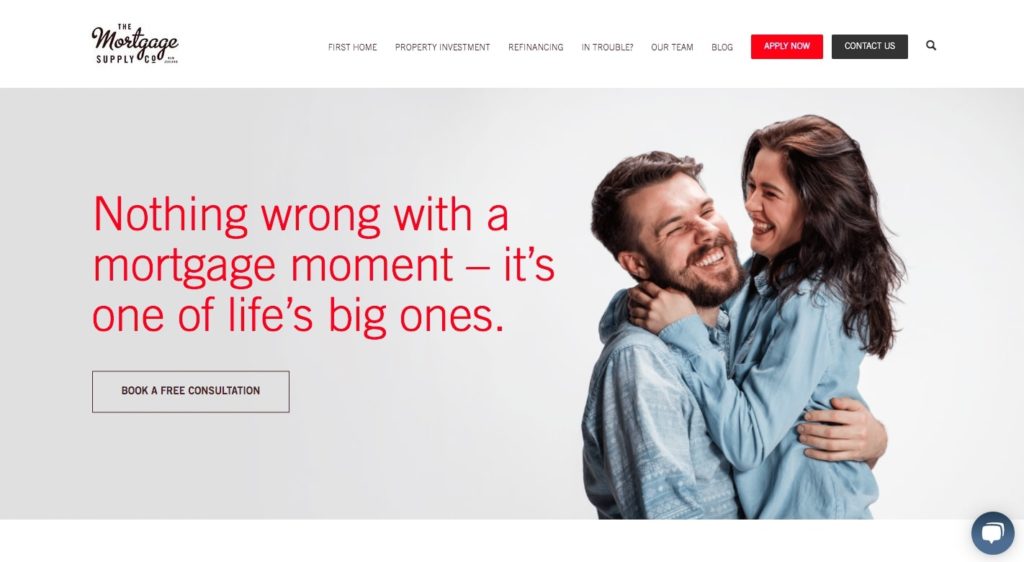 SERVICES
First Home, Property Investment, Refinancing
WEBSITE
https://mortgagesupply.co.nz/
ADDRESS
3/1 Rhone Ave, Te Atatu Peninsula, Auckland 0610
CONTACT DETAILS
Colin Hill
Phone: (09) 834-8682
Mobile: (027) 643-5454
Email:

[email protected]



Head Office
Toll-Free: 0800-MY-SUPPLY
Email:

[email protected]

OPERATING HOURS
Monday to Friday: 8:00am – 6:00pm
Colin Hill is a Senior Consultant at The Mortgage Supply Co and a seasoned professional in the field of financial advising. With over four decades of experience, his specialty is mortgages and lending for commercial establishments.
Before providing potential home buyers financial advice, Colin Hill worked as a business manager for a little over 36 years at the Bank of New Zealand. Moreover, he received his education from Lynfield College with a 99% pass in Omega Commercial Loans to Business.
When you combine Colin Hill's experience with the rest of The Mortgage Supply Co's team, he comprises around one-third of their total experience. So if you're looking for a broker with a veteran broker within their company, needless to say, you've found the right one.
The Mortgage Supply Co has offices in eight locations scattered across New Zealand, but Auckland is where their head office is located. That's also the place where you'll find Colin Hall, along with most of the other team members of this Kiwi-owned and operated company.
The Mortgage Supply Co gets paid like other brokerage firms by taking a commission from the lender that provides the loan to a client. While most of their services are free, as is customary, a few of their non-bank lending options, property trading, and commercial lending transactions charge a fee.
This company can assist you by negotiating on your behalf with the bank or non-bank options to lend you up to 90-95% of the property's value. However, there will be some requirements and prerequisites needed from your end to achieve that kind of loan rate, depending on your income and other assets.
Another reason to go with The Mortgage Supply Co is that they can help you purchase property in New Zealand even if you're abroad. They can assist in finding you non-bank options to borrow from since most banks do not offer this kind of service.
All in all, if you want a company with over four decades of experience in the industry and have non-bank lending options, Colin Hill is one of the best mortgage brokers in Auckland you could contact.
Multiple locations across New Zealand
Can help you loan up to 95% of property's value
Can assist overseas clients purchase NZ property
Does not provide public disclosure documents
Does not indicate certificate level
Client Reviews
Clients of Colin Hill are often impressed with his knowledge and services such as Jenny and Daryll from Waihi who share their experience:
"Colin Hill has been our broker for the past three years in that time he has moved mountains for us in every conceivable way possible. He sources every avenue available to him and goes to extremes to help make deals work. He is conscientious and hard working. We highly recommend him for any of your brokerage needs."
Aileene Koh, a client from Auckland, was happy she sought out Colin HIll's services at The Mortgage Supply Co. She writes:
"We were recommended to Colin Hill from a family member who had got their loan successfully when another mortgage broker had failed to get them one. This was our own experience too – we got turned down from other mortgage brokers but Colin was our saviour! Not only did he think out of the box but he also took extreme care in working out our numbers to ensure that we didn't miss out on an opportunity to get a bank loan. If that wasn't good enough, Colin impressed me immensely by being really contactable all the time (never a hint of annoyance despite my having to contact him on many occasions for advice!) and was also extremely easy to talk to. All in all, 110% level of service. If you don't know what you are doing or you are trying to achieve something complicated, Colin will be a great asset to you."
6.   Nadeesha Ranasinghe-Lyndon of Finsol Insurance & Mortgage Brokers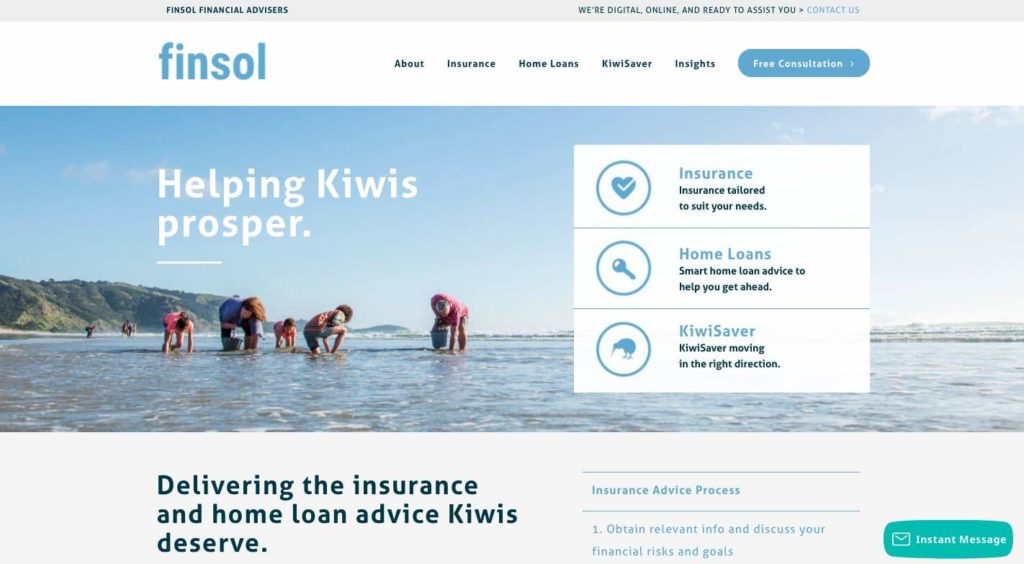 SERVICES
Personal Life and Health Insurance, Home Loans, Business Key Person & Shareholder Protection, ACC Restructuring and Levy Reduction
WEBSITE
https://www.finsol.co.nz/
ADDRESS
South Auckland 7 Tobin Street, Pukekohe, Auckland, New Zealand
North Auckland 3 Ceres Court, Rosedale, Auckland 0632
CONTACT DETAILS
Toll-Free: 0800-346-765
Mobile (direct): (06) 650-5162
Email:

[email protected]

OPERATING HOURS
Monday to Friday: 8:30am – 6:00pm
If you want a thorough, numbers-savvy and driven mortgage broker in Auckland, you may want to continue reading.
Nadeesha Ranasinghe-Lyndon is a Home Loan Advisor at Finsol Insurance and Mortgages. She holds a Bachelor of Commerce in Accounting and Finance from Massey University and has experience primarily rooted in sales for financial companies and the food industry.
Most of Finsol's staff are actually based in Hawke's Bay, so Nadeesha Ranasinghe-Lyndon will be your primary contact in Auckland. Fear not, she currently holds Level 5 Financial Advice and Residential Lending Certificates and can provide the necessary guidance for clients through the complicated mortgage process.
We like Finsol because they strive to make this arduous process as easy as possible. They've built an online system that provides an efficient digital process to complete all the necessary requirements, including signing documents digitally.
With the technical details and logistics made easier, they can now focus on more important aspects of your mortgage loan. Part of helping any potential client out also involves a clear roadmap on how to pay off the mortgage in the quickest and most efficient way possible.
Now, Finsol is an experienced and educated team of advisers with the majority holding a Level 5 New Zealand Certificate of Financial Services (NZCFS) . However, not all of them have a numbers background like Nadeesha Ranasinghe-Lyndon – the founder was actually an electrician before creating Finsol.
However, this kind of diverse background puts the team in a unique position to understand the needs of their clients from all walks of life. Being able to do so helps paint a better picture of the client's image towards lenders.
While we would have liked more transparency in Finsol's lending partners, they offer free consultations for potential clients to gauge if the collaboration is a good fit. Once you decide to partner up with Finsol, they'll immediately start the process of your mortgage.
Now, unbeknownst to most clients, part of the mortgage process involves insuring your home. Finsol conveniently offers home insurance as well, so you can seamlessly continue through the process without having to look for a separate insurance broker.
Moreover, if you've been a KiwiSaver member for three years and in good standing, several benefits are available to you in terms of securing loans. Finsol can help make the most of your membership, which could mean as much as $10,000 in loans for a first home.
Most advisors are NZCFS Level 5 Certified
Provides online digital platform
Offers insurance products
Can assist with getting loans thru KiwiSaver
Nadeesha can speak English, Hindi, and Sinhalese
May charge fee for financial advice
Only one loan advisor in Auckland
Client Reviews
Nadessha might be one of the newer additions to the Finsol team, but she is already impressing her clients. Caroline Kingi, a client, has this to say:
"Nadeesha is amazing.Works so quickly and constant communication through out the whole process.Thank you so much much making our first home purchase so stress free."
Other clients appreciate Finsol's overall process and transparency. One of these clients is Sergio Vasquez, who shares:
"A very professional team. They stick by you to deliver a solution, they also go the extra mile to explain what they are doing & why they are going about things in that way. Transparency is everything these days & this firm hides nothing. I recommend them to everyone looking for advice in their area of expertise."
7.   Rakesh Bansal of KiwiMortgages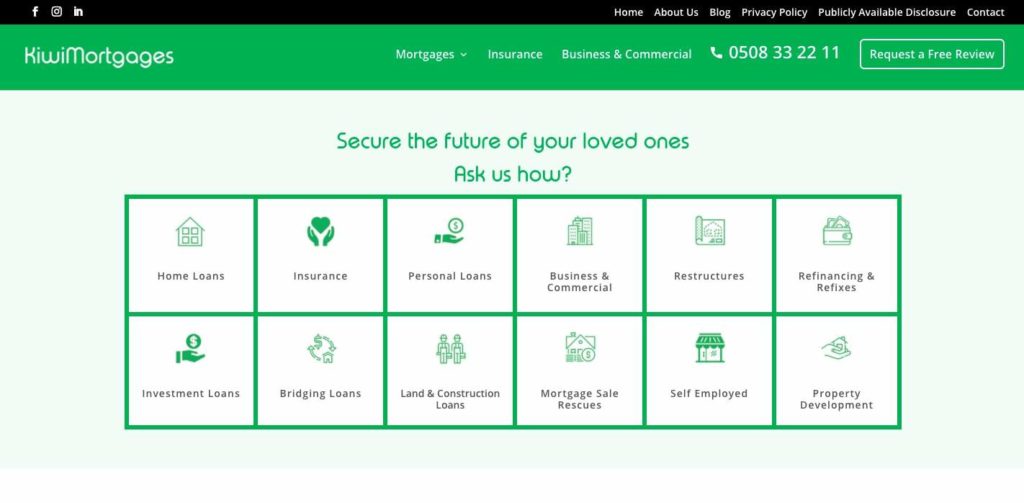 SERVICES
Home Loans, Insurance, Personal Loans, Business & Commercial Restructures, Refinancing & Refixes, Investment Loans, Bridging Loans, Land & Construction Loans, Mortgage Sale Rescues, Self-Employed, Property Development
WEBSITE
https://www.kiwimortgages.net.nz/
ADDRESS
116b, Cavendish Drive, Manukau City, Auckland 2241
CONTACT DETAILS
Phone: (508) 332-211
Email:

[email protected]

OPERATING HOURS
Monday to Friday: 8:00am – 6:00pm
Saturday: 9:30am – 4:00pm
Rakesh Bansal is currently the Principal Adviser at Kiwi Mortgages in Auckland, specializing in home loans, commercial loans, and construction lending. His three decades' worth of experience in banking gives him an in-depth perspective to help his clients with their lending and personal risk insurance needs.
Moreover, Rakesh Banal is fully qualified and certified to give financial advice. He has a New Zealand Certificate in Financial Services for residential property lending as well as life and health insurance.
So whether you're buying your first home, scouting for loan opportunities, or want to refinance your mortgage, Kiwi Mortgages is a fantastic place to start. They can tap into their network and help you find low deposit home loans that suit your financial needs.
Now, if you're interested in getting a First Home Owners Grant (FHOG), it can involve a lot of paperwork and complicated legal language. However, the team at Kiwi Mortgages can break it down to the essentials and help you with the requirements to bring you closer to acquiring your dream home.
This may be overlooked, but we consider this very important when choosing the best mortgage broker in Auckland. If you're about to buy a house, you must after all understand every word of all legalese and documents!
Since Kiwi Mortgages aren't bound to specific lenders, they can provide you with more lending options to choose from. Brokerage firms often receive better rates when compared to going independently to the bank yourself.
With a list of over 20 lenders consisting of bank and non-bank institutions, Kiwi Mortgages will create a shortlist of the best choices for you. This way, if the banks don't approve your loan, you still have other options to choose from.
Also, take note that Kiwi Mortgages was a finalist in the Best in Customer Service Delivery category in the Westpac Auckland Business Awards. While this certainly says something about the quality of their service, it also makes us wonder if they'll favor selling Westpac's mortgage loans over the other lenders.
Nevertheless, if you already have a mortgage but are experiencing financial difficulties, Kiwi Mortgages can help you restructure your monthly payments. Afterward, they can also assist you with planning for your future should your situation improve.
Moreover, Kiwi Mortgages is also an insurance broker and can provide you with options for mortgage protection insurance. Applying for this kind of coverage helps to pay for your monthly mortgage dues in the event that you're unable to work because of illness or injury.
They offer free reviews and consultations which also allows you to see if they're a good fit for you. In short, if you're looking for a one-stop shop for your mortgage and insurance needs, Kiwi Mortgages is one of the best mortgage brokers in Auckland.
Offers free review of your financial situation
Can accommodate commercial and business sector
Also offers insurance packages and advice
Only three financial advisers
Doesn't specify if services extends across New Zealand
Client Reviews
Kiwi Mortgages was recognized for their customer service by Westpac Business Awards. One of their clients Andrew Fisher, seems to agree, as he writes:
"We were extremely happy with Kiwi Mortgages. They were very positive throughout the process, always available for advice and the best help to overcome any obstacles that came up. The service was superb and we got a great result with our home loan. We couldn't recommend them more highly."
Ann-Frances Frankey James, another client, was apprehensive because she had never worked with a broker before. However, she soon felt at ease with Kiwi Mortgages as she shares:
"It was the first time I've used a broker and it was just so easy. I was declined by almost all NZ banks and leaving it to Rakesh and Era is one of the best things I've ever done. I desperately wanted a house close to my mothers on such short notice, they made it so easy, they arranged almost everything, they even clearly explained every single detailed so I knew exactly what was happening through the process they just done everything before the final date! They are amazing!"
8.   mortgagehq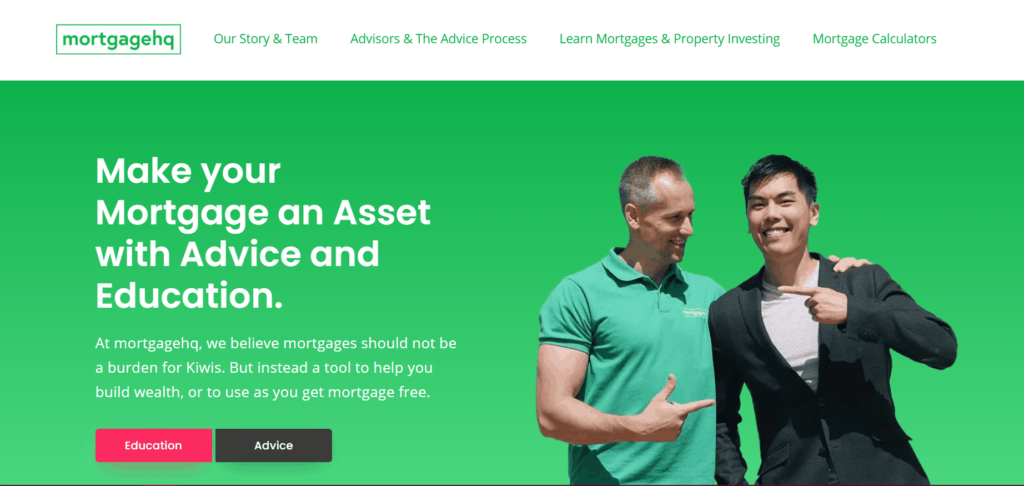 SERVICES
Advise for Restructure, Refinance, Buying
WEBSITE
https://mhq.co.nz
ADDRESS
1 Ara-Tai Road, Half Moon Bay, East Auckland
CONTACT DETAILS
[email protected]
0800 733 462
OPERATING HOURS
8:30am – 6pm everyday
mortgagehq makes buying and selling your property in Auckland easy and hassle-free. Many praise them for delivering comprehensive services that deliver satisfying results.
Their team of professionals are more than qualified in what they do, with each possessing their own specialisation in mortgaging. Together, they work in tandem to identify what the client wants and and work as a team.
Their tandem work as mortgage brokers in Auckland can be quite a relief sometimes because this means there's always someone you can contact regarding your mortgage.
They also pay special attention to the future effects a financial financial may bring. This thorough consideration ensures that you won't get into any sticky situations in the future as you reap the benefits from your property in the meantime.
Best of all, these quality mortgage advising services come free of charge, with no sudden fees or hidden costs needed. With mortgagehq's dedication to providing only the best to their clients, anyone in need or mortgaging advise won't find them lacking thanks to their extensive knowledge and attentive team.
Comprehensive advice
Extensive team of professionals
Fast and responsive
Open everyday
Location is focused on Eastern Auckland
Advantages of Hiring a Mortgage Broker in Auckland
​A mortgage broker is also a "lender" of sorts because they share their experience and knowledge of the mortgage process with you. So what exactly are the advantages of hiring a broker?
Convenience
The best mortgage brokers in Auckland are privy to up-to-date information on the housing market and have built relationships with several lenders. They will do the research, paperwork, and legwork for you by speaking with different institutions and by finding out the current interest rates.
If you're a first-time home buyer, Auckland mortgage brokers can also assist in assessing your financial situation. By doing so, they can shortlist a number of lenders that will best suit your needs, making it easier for you to decide.
Negotiations
Mortgage brokers in Auckland can negotiate a better deal with lenders because they are often given better deals than what is made available to the general public. Moreover, brokers can help improve your financial "image" to a lender, making you a better prospect to gain as a client.
Network
The most obvious reason to go with a mortgage broker in Auckland is that they have access to a wide variety of lenders, both banks and non-bank institutions. You'll have more products to choose from as opposed to being limited to a single bank.
FAQs about Mortgage Brokers in Auckland
---
And that's our list for the best mortgage brokers in Auckland! Did you find a broker you're interested in partnering up with?
If we missed a broker that you'd like to recommend or have worked with before, please let us know and we'll check it out!
To help you out even further, you can check out our list of the best real estate agencies in Auckland. We've rounded up the best agents who can help you buy or sell your home at the very best price!