The 9 Best Mortgage Brokers in Wellington Compared
Getting a loan for your property is usually stressful and tedious. Not to mention, you could lose money if you make the wrong decision. However, we've listed the best mortgage brokers in Wellington here to guide you through it.
We opted for those who have considerable experience and skill in the field of finance. Second, we picked those with excellent responses and work ethics as well as high client ratings.
If you're ready to go on, here are the best mortgage brokers in Wellington!
The Best Mortgage Brokers in Wellington Reviewed
1) Fundmaster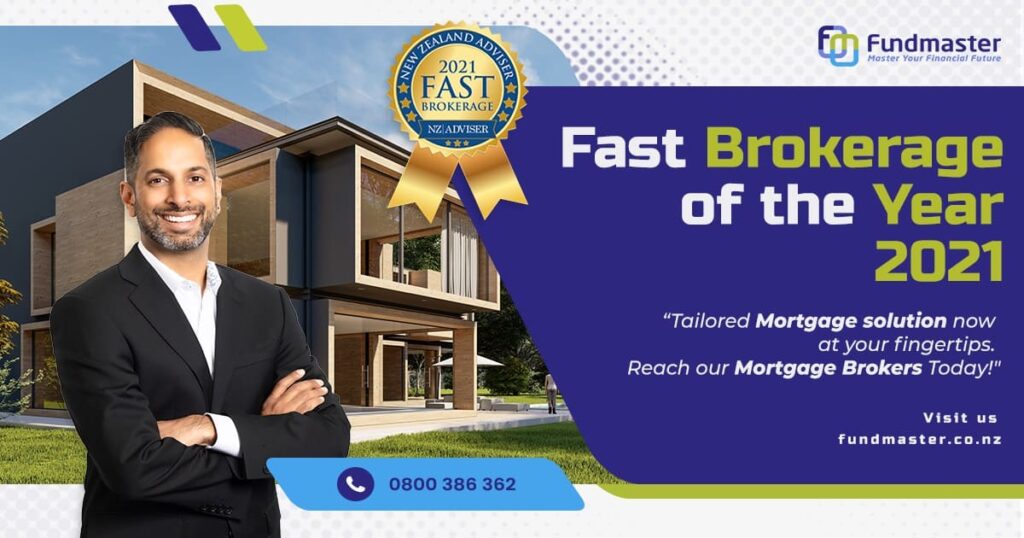 BEST FOR
One-stop-shop for all your mortgage, loans and insurance needs
SERVICES
Home Loans, Refinance, Insurance
WEBSITE
https://fundmaster.co.nz/
ADDRESS
103-105 Johnsonville Road, Johnsonville – 6037
CONTACT DETAILS
Phone: 0800 386 362
Email:

[email protected]

OPERATING HOURS
Monday to Friday: 09:00 AM – 06:00 PM
In today's world, we can't predict what life will throw at us. That is why, for every dollar we earn, we must be very careful or think twice about where we will spend and invest it.
So help us with our mortgage needs, the first on our list is Fundmaster.
Fundmaster has been recognized by NZ Adviser magazine as the Fast Brokerage for the year 2021, by BNZ as the first-place New Zealand Adviser of the year for 2016, 2017, and 2018, by NZFSG as the first-place New Zealand Home loan adviser of the year for 2017 & 2018, and by NZFSG as the first place Northern Region home loan adviser of the year for 2017 & 2018.
They will walk you through every step of the mortgage process so you always know what's going on because they are a one-stop-shop for all of your mortgage, loan, and insurance needs. They work closely with their clients, consulting with them throughout the process and then meeting with them at the end to go over all of your options.
They will not allow you to sign up for a mortgage which could lead to financial difficulties in the future. You can count on them to secure your financial future, whether you're buying your first home or refinancing.
We are also impressed by this company's transparency, as they have made their disclosure available on their website as well as upon request.
Highlights
Free mortgage review
Has online chat support where you can reach out to them easily
Recognized by NZ Adviser Magazine, BNZ and NZFSG
Mortgage Calculator is available on their website
Customer Reviews
Here are some reviews found on their Facebook page and Google from their clients:
"Experienced an excellent service dealing with Fund master. They guided me through every aspect of getting my loan approved. Not only that, with the recent drop in interest rates, they contacted me themselves to discuss the options I can avail and the process to get my loan rates revised. Very happy with their service and would highly recommend them to anyone planning to get their mortgage sorted." – Ali Ammar
"Great team! Divya, Deepak and Andrew were very helpful in the whole process. Divya put herself in my shoes when dealing with tough situations and decision making which really helped us to take critical decisions quickly. They were always a step ahead of the game, thinking of all the possible options, readily available and on to it. Thanks Fundmaster team :)" – Neeraj Nanda
2) Carley Brunning – The Home Loan Shop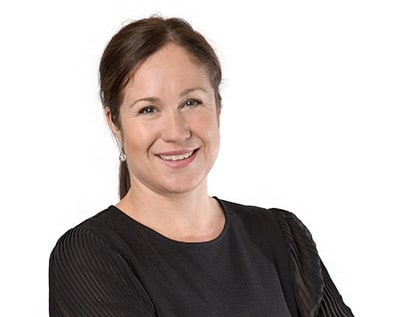 BEST FOR
Responsive and Informative Mortgage Broker
SERVICES
First Home Buyers

Construction

Property Investment

Commercial Property

Business Lending

WEBSITE
https://homeloanshop.co.nz/home-loans/carley-brunning/
ADDRESS
34 Manners Street, Te Aro, Wellington 6011, New Zealand
CONTACT DETAILS
04 384 5700

027 290 4492

OPERATING HOURS
Monday to Friday: 8.30am – 5.30pm
Carley Brunning is an exceptional Wellington mortgage broker from the Home Loan Shop. Her 18-year experience in banking has given her a solid foundation for property loan work.
Some of the services she handles include first home buys, construction, property investment, commercial property and business lending.
One client mentioned that she was informative and supportive throughout the process. Aside from that, she responds promptly and will answer all your questions.
Carley strives to give her clients the best finance solution in relation to their needs. Hence, she's certainly among the best mortgage brokers in Wellington you can get.
Highlights
Adept mortgage broker
Banking experience
Prompt response
Gives excellent advice
Customer Reviews
Here's a review from one client, Emma Thompson, on the webpage:
"We were so lucky to have Carley from The Home Loan Shop help us with buying our first home. She was incredibly helpful, responsive and supportive and we feel so lucky to have found her. We both had no clue about what to expect from the process but she was super informative and answered all of questions (there was a lot). We would highly recommend her to anybody looking for mortgage broker and we have passed her details on to many of our friends as we think she's a gem!"
3) Sam McLennan – Approved Mortgages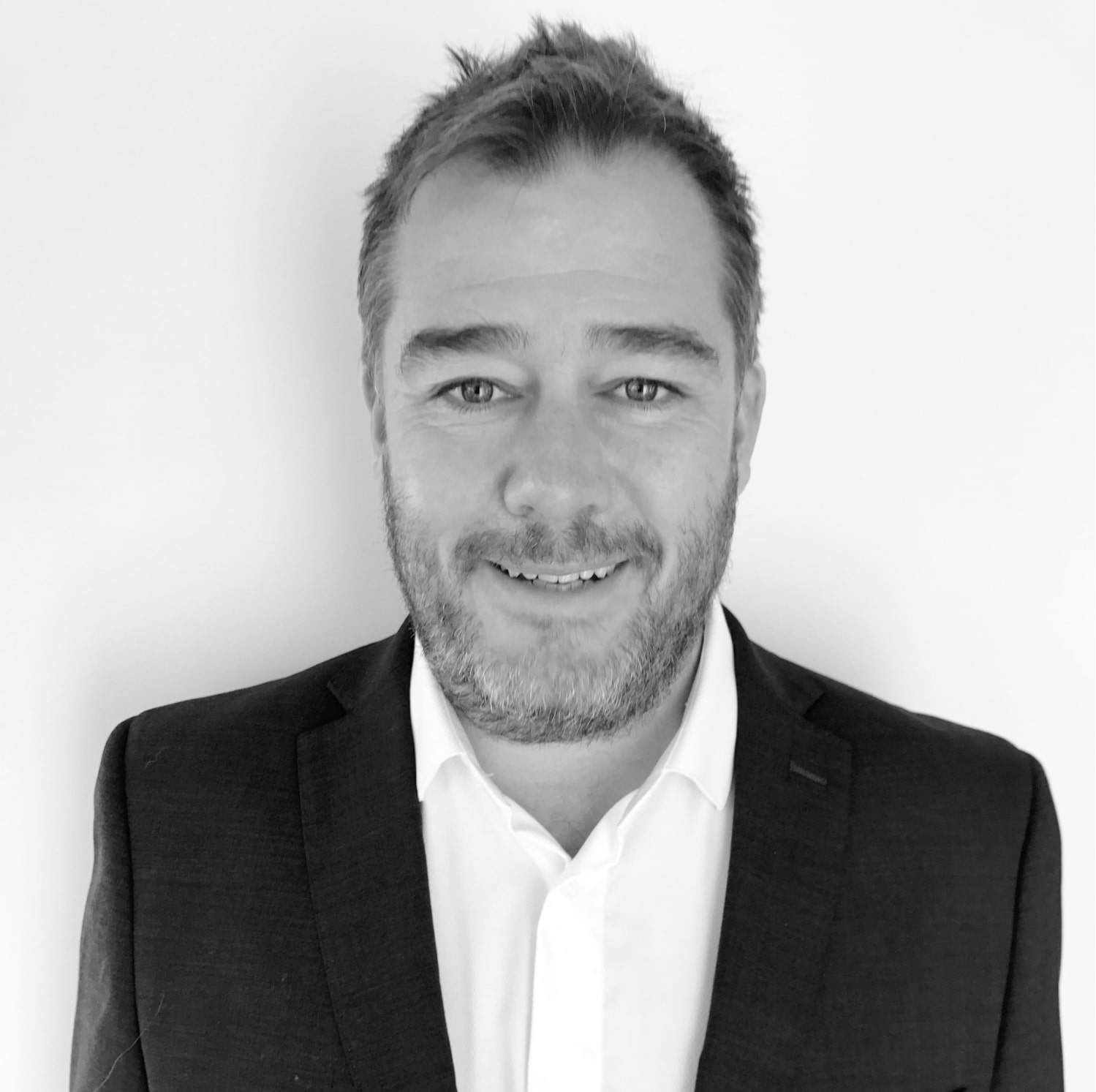 BEST FOR
Financial Security for Your Property
SERVICES
Overseas Buyers

First Home Buyers

Self-Employed Home Loans

New Build Construction Loans

Refixing & Refinancing

Property Investors

WEBSITE
https://approvedmortgages.co.nz/about-us/
ADDRESS
247 Mitchell Street, Brooklyn, Wellington 6021, New Zealand
CONTACT DETAILS
+64 800 562 6669

OPERATING HOURS
Monday to Friday: 9am – 5pm
Approved Mortgages was formed to help people make 'smarter home loans'. Lots of people have been losing thousands of dollars in purchasing a property, and they want to help more buyers avoid this.
With a great financial advisor on your side for handling your loans, you'll be able to have financial security and peace of mind. Sam McLennan is one of the best mortgage brokers in Wellington we'd recommend for this.
He's an authorised financial consultant and the co-founder of this company. He is laid-back and friendly yet always delivers great service, sparing clients most of the trouble involved in seeking a mortgage.
Highlights
Committed to your financial security
Authorised financial consultant
Laid-back and friendly
Good-value interest rate
Customer Reviews
One customer, Matt Jones, wrote this on Google:
"Great mortgage broker in Wellington – Sam and Andy provided brilliant advice and secured an excellent rate, much better than when I approached my bank direct. Easy to deal with and made the loan process stress-free.. Cheers guys."
4) Kit Jackson – Capital Advice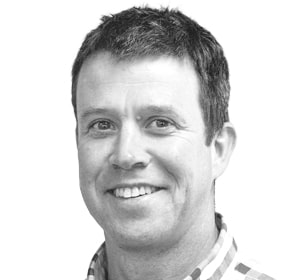 BEST FOR
Long-Term, Trusted Mortgage Broker
SERVICES
First Home Loans

Property Investing

House Moves

Mortgage Review

WEBSITE
https://capitaladvice.co.nz/home-loans/
ADDRESS
344 Tinakori Road, Thorndon, Wellington
CONTACT DETAILS
021 433 788

OPERATING HOURS
Monday to Friday: 0800-1800
If you're looking for a mortgage broker in Wellington who is caring, patient and hardworking, then you should contact Kit Jackson from Capital Advice.
He takes into consideration both your current and future finance requirements. He'll tirelessly work on your loan applications and negotiate the best terms for you.
Throughout his service as a brokers mortgage, he maintains outstanding communication. Also, he will liaise with the solicitors, valuers, builders and real estate agents you work with.
Also, he gives sensible and reliable financial advice to clients, helping to achieve a great outcome. That's why a number of customers have come to trust his services and consider him to be one of the best mortgage brokers in Wellington.
Highlights
Achieves great outcomes
Truly cares about the client
Outstanding communication
Provides reliable finance advice
Customer Reviews
On Google, Harry Lamb who is one client wrote this:
"I couldn't be happier with the outcome, which was only achieved through the help of Capital Advice. Kit was approachable, personable, and patient throughout a development period which lasted significantly longer than anticipated.
He effortlessly renewed mortgage applications when necessary and stayed in touch without being intrusive or obligating in his approach.
In the end, we secured a great set up and will continue to use their services when needed."
5) Andrew Perry – Your Home Loan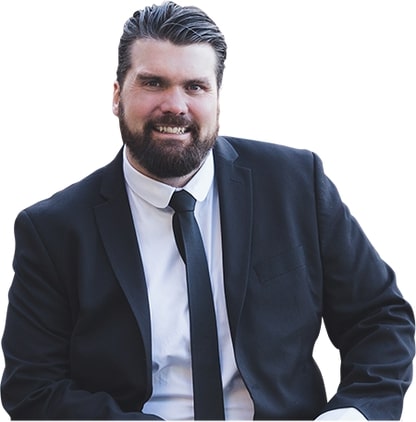 BEST FOR
Seamless Process for Loaning
SERVICES
First Home Buyers

Property Investors

Homeowners

WEBSITE
https://www.yourhomeloan.co.nz/
ADDRESS
Wellington, New Zealand
CONTACT DETAILS
020 4094 6120

OPERATING HOURS
Monday to Saturday: 8am – 8pm
Andrew Perry is a qualified mortgage advisor of Your Home Loan, which is based in Wellington. He works with investors and first-home buyers as well as homeowners.
He has a great standing with the major banks such as ANZ, ASB and Westpac. This competitive edge lets him get you a lower interest rate for your loan where others fail.
For him, it's all about understanding where you are and what you want to achieve in property. So, give him a call to discuss your requirements and future investments.
Needless to say, he makes the loan process relatively easy and hassle-free for clients, which is one of the reasons why we consider him to be among the best mortgage brokers in Wellington.
Highlights
Qualified mortgage advisor
Seamless process
Gets you a lower loan interest rate
Works with NZ's major banks
Customer Reviews
We included Andrew in the best mortgage brokers in Wellington list partly because of how positive clients' testimonials are for him. Check out the review of Brendon and Xaviera on the website:
"​Totally recommend Andrew! He takes the hassle out of applying for a mortgage by dealing with all the paperwork and legwork with the banks. Simple. Easy. Fast. Great Follow Up."
6) Stephanie Murray – Stephanie Murray Mortgages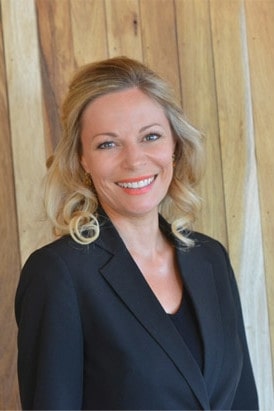 BEST FOR
Individual Mortgage Solutions
SERVICES
First Home Buyers

Investment

New Builds

Commercial

Refinance

WEBSITE
https://www.stephaniemurray.mortgage/
ADDRESS
Equinox House Central level 15/111 The Terrace, Wellington Central, Wellington 6011, New Zealand
CONTACT DETAILS
+64 800 330 022
OPERATING HOURS
24/7
Scared of being rejected on your loan? Or maybe you need help because you're buying or building your first house? Stephanie Murray, one of the best mortgage brokers in Wellington, can sort you out.
Since each person's circumstances differ, she aims to provide a tailored loan solution. Also, she will list all your options for you to decide on the best one.
Once your loan is approved, you can receive payment via the country's most prominent banks and lenders. ANZ, BNZ, Westpac, First Mortgage Trust, Bluestone Mortgages are some of them.
They offer a free 30-minute consultation at their Wellington office. Here, you'll find out whether you can loan or receive funding of a certain amount for the property.
Highlights
Can advise on a range of finance options
Tailored loan solutions
Free 30-minute consultation
Customer Reviews
One client's comment is displayed on their website. It reads:
"Stephanie and her team were the best, so fast from the first phone call to the first meeting to getting the loan we needed. They were very friendly and helpful. I wish we had heard of them sooner."
7) Michael Anastasiadis – Bozinoff Mortgages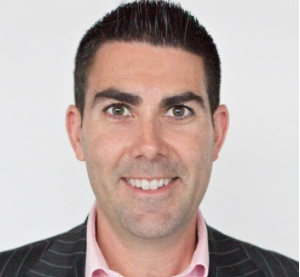 BEST FOR

First home buyers and people buying their first investment property

SERVICES

First Home Loans

Property Investing

Refinancing

Mortgage Reviews and Advice

WEBSITE
https://www.michaelmortgageman.co.nz/
ADDRESS

Unit 12, 22 bay road, Kilbirnie plaza, Kilbirnie, Wellington 6022

, New Zealand

CONTACT DETAILS

021757269

OPERATING HOURS

Monday to Friday: 8am – 7.00pm
Michael Anastasiadis has a long background in the Wellington property market. He has a large number of Google Reviews from satisfied clients, because he gets great deals done, and is so available throughout the whole journey that clients feel safe, secure, and looked after.
You may have seen Michaels social media videos where he is often providing updates about the market, best methods for getting ready for finance, and generally giving tips and advice so that home buyers are informed and confident.
If you are after someone who has high level skills at getting deals done, and that gives clients confidence, then consider talking to Michael, definitely one of the best Wellington mortgage brokers.
Highlights
Has huge experience, and gets deals done for people when they were worried that they might not get finance.

Well known Wellington property expert, regularly quoted as a local expert.

Always available to help you through your entire journey. Well known for going the extra mile.

Has a wonderful network of lenders and other professionals to help you in your journey.
Customer Reviews
On Google, Janine Tiu who is one client wrote this:
As a first time house buyer, I already gave up even before I started! Michael was introduced to me and in less than five minutes, he was able to explain to me the ins and outs of purchasing a house… explanation that I understand! He made things easy for me and no sugar coating and false hopes. Michael is honest and direct in dealing with my queries. He made sure that he delivers on the time he promised! Thank you Michael for helping me to buy my first home! You are truly a superstar! Definitely highly recommended!!!
8) Scott Yu – Loan Market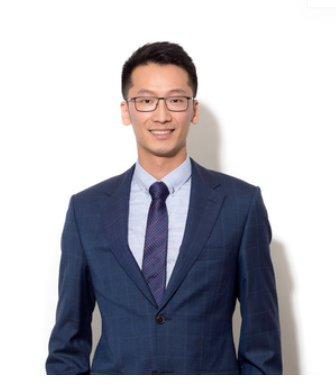 BEST FOR

Construction loans

SERVICES

First home mortgage

Mortgages

Financing

Construction loans

Self-employed loans

Home loans

WEBSITE

https://www.loanmarket.co.nz/scott-yu

ADDRESS

20 Moorefield Road, Johnsonville, Wellington 6037, New Zealand

CONTACT DETAILS

+64 21 187 9347

OPERATING HOURS
8:30-5 pm Monday to Friday only
Scott Yu is a professional mortgage broker in Wellington who can help anyone, from first-time to self-employed homebuyers. He also helps with construction loans and refinancing processes.
As a part of such a large national group, Loan Market, he has access to over 20 financial lenders to help with your mortgage loan. Thus, you can find the best and lowest rates to achieve your dream house.
You can trust in his services not only because of his years of experience but also for his sufficient knowledge in finance as a graduate of Bachelor of Commerce.
He can also easily communicate using English and Mandarin because he is fluent in these two languages, so bilingual clients may consider him to be one of the best mortgage brokers in Wellington.
Highlights
Access to 20 financial lenders

Bachelor of Commerce degree with Major in Finance

Proficiency in English and Mandarin

Self-employed loans and first-time buyers
Customer Reviews
John Ceu Lian, a first-time homebuyer, was impressed by Scott Yu's responsive and high-quality services. Here's what he has to say:
Scott was great. As a first home buyer we didn't know anything about owning a house but scott helped us with everything and he made it possible for us to purchase a house. He was always down to answer your questions and he was always making it comfortable for us to talk to him. Highly recommended. We thank you scott for all your hard work!
9)  The Home Loan Shop

BEST FOR

Finance and Insurance
SERVICES
Home Loans, Insurance
WEBSITE
https://homeloanshop.co.nz
ADDRESS
34 Manners Street, Wellington
CONTACT DETAILS
Free phone: 0508 562 674
Phone: (04) 384 5700
Fax: (04) 384 5805
Enquire: [email protected]
OPERATING HOURS
Always Open
The Home Loan Shop is a tried and tested mortgage broker that has been serving Wellington for many years. With their wealth of experience and knowledge, it's no surprise that many turn to them for whatever their mortgage requirements may be.
Unlike most mortgage brokers in Wellington, their services come free of charge as they're paid by the bank or insurers instead. You won't need to worry about their service quality suffering though, as they always strive to provide top-notch solutions to their clients each and every time.
You can get the best brokers mortgage rates with their help as they're connected to a diverse set of suppliers around the market. Moreover, they work on increasing these connections as much as they can so they can continue offering the most suitable rates possible.
All in all, The Home Loan Shop's loans is personalised and hands-on approach to their client's cases is the main reason why many come to them time and time again. They're a company worth considering not only for your mortgage, but also for whatever finances you need help to manage.
Highlights
No service fee required

Many years of experience

Hands-on approach
Free no obligation consultation
Free online resources available
And that concludes our list for the best mortgage brokers in Wellington. They'll handle the stressful things, leaving you free to relax and take care of other property matters.
Did we miss any other brokers off this list? If you think we did, please let us know by dropping us a line and we might include them here.
Also, you may like to read about the best home builders in Wellington. You can have a mortgage broker acquire a construction loan for you to fund your new building project.
And once you've secured your new home, you may want to have a look at our list of best moving companies in Wellington too!