12 Best Moving Companies in Wellington Reviewed
Planning on relocating to a different city or the South Island? We have the best moving companies in Wellington to move your delicate items and furniture in a fast but careful way.
Moving is one of the decisions that require careful planning and preparation — and also packing. It involves some stress, but thankfully there are companies to do all the work for you.
Now these moving companies in Wellington are dotted all over the city, and many of their websites proclaim they are the best movers. Then, how do you know which one you should 'get a quote' from?
Quick answer is their experience, FAIM accreditation, packing materials, and more importantly if they're trustworthy or not. Also, you have to do some digging and ask people who used their service before.
We'll help you with that part as we go on.
The Best Moving Companies in Wellington Reviewed
1. Cameron Ryan Transport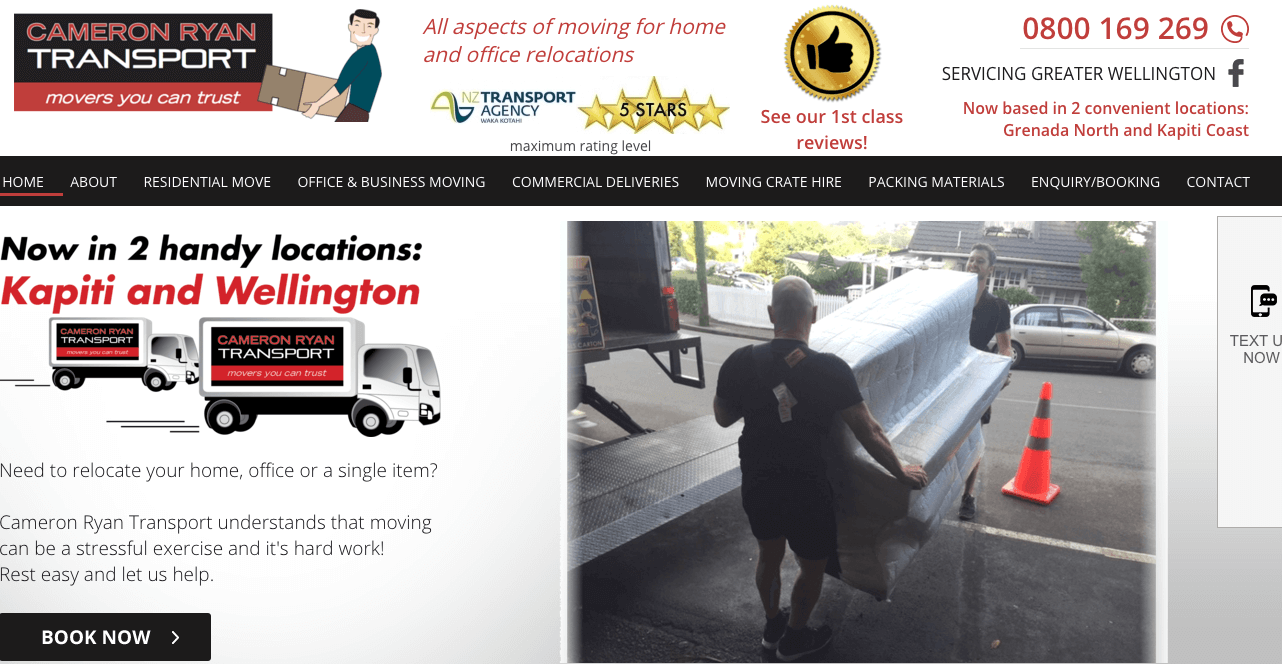 BEST FOR
Careful and Honest Movers
SERVICES
Residential Move, Office and Business Move, Commercial Deliveries
WEBSITE
https://www.camryan.co.nz/
ADDRESS
16 Jamaica Drive – Unit 34, Grenada North, Wellington

Other branch is located in Kapiti Coast

CONTACT DETAILS
0800 169 269
OPERATING HOURS

Monday to Friday: 7:30am to 5:00pm

Saturday: 8:00am to 12:00pm
Moving your office or home to a new location? Cameron Ryan Transport offers premium domestic and commercial relocations with an honest, conscientious team that gets the job done!
The business was started by Peter Bourke in 2013 as a small moving company. Gradually, it grew and expanded as more people joined, and has since continued to serve the Greater Wellington.
They also offer on-site storage located at its Grenada North branch. This allows clients to find temporary storage for their items whether for long or short term.
We really like this considerate service of giving clients time and convenience by having an on-site storage location. This is what made us consider them to be one of the best movers in Wellington.
Plus, if you have a business in Wellington and need additional trucks, you can let them dispatch the bulk of products to your clients.
Highlights
Conscientious and honest team
Has been operating for 7 years
Offers temporary storage sites
Can help you deliver your products to your customers
Customer Reviews
Ebony Futter states on Facebook:
"The team are incredible! Showed up half an hour early and had packed up majority of a 3 bedroom house in an hour! Very impressed! Best moving company we have ever experienced! ⭐️ ⭐️ ⭐️ ⭐️ ⭐️"
2. Crown Relocations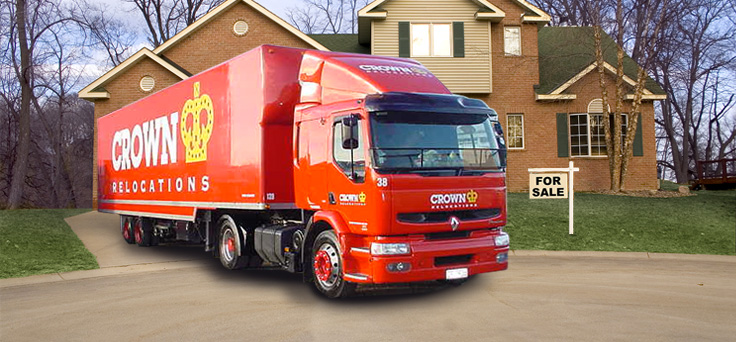 BEST FOR
Quality Packing and Transport
SERVICES
Moving within NZ, World Mobility, International Moving, Moving to NZ, Office Relocations
WEBSITE
https://www.crownrelo.co.nz/
ADDRESS
65 Seaview Road, Seaview, Lower Hutt, 5016 Wellington
CONTACT DETAILS
0508 227 696
(0064) 9 415 7300
Email: [email protected]
OPERATING HOURS

Monday to Friday: 8:00am to 5:30pm

Saturday: 8:00am to 5:00pm
If you have more stuff in your house than average, you may want to seek the services of furniture movers in Wellington.
Crown Relocations are an international and domestic relocation company, specialising in furniture removals, storage, overseas moving, movers insurance, office moving, relocation services and lots more for over 55 years. They can even relocate your vehicle and pets.
Crown Relocations offer full removal services into and out of the Wellington region, as well as facilitating you and your household for all your domestic, inter-island or international moving needs. They're committed to providing a wide range of moving services that are tailored to your needs. Here are the advantages you'll get when you opt for Crown Relocations:
Dedicated move coordinators working one-on-one with every customer every step of the way
Their teams of packers and movers in Wellington are trained in international and long-distance packing techniques so you will receive quality packing standards for every month whether it be within New Zealand or overseas
They use unique ultra-strength 'Crystal Cartons' to protect your breakables and delicate items
A special Salvation Army 'Giving Back' carton for customers to donate unwanted goods
A dedicated Crown 'Priority Carton' so they never lose your remotes, bed legs, screws and other essential small items
Highly secure transit and storage facilities to ensure the safety of your effects under Crown Care
Delivery options that include priority delivery times
They also offer cost-effective hourly rate options where they simply provide the vehicle and labour
Highlights
Expert packers and movers
Offers a breadth of services
Personalised service
Uses protective Crystal Cartons
Secure storage facilities
Customer Reviews
Gina Miller reviewed the Crown Relocations on Facebook:
"My experience with Crown Relocations was a great one! They stepped in to help me after another moving company let me down. At a really difficult time they stepped in for me (with one days notice) to organise the pick up of my house lot and shipped it off to Dunedin. The staff were friendly and had a great can-do, fun attitude at a really stressful time. Would highly recommend."
3. Cool Moves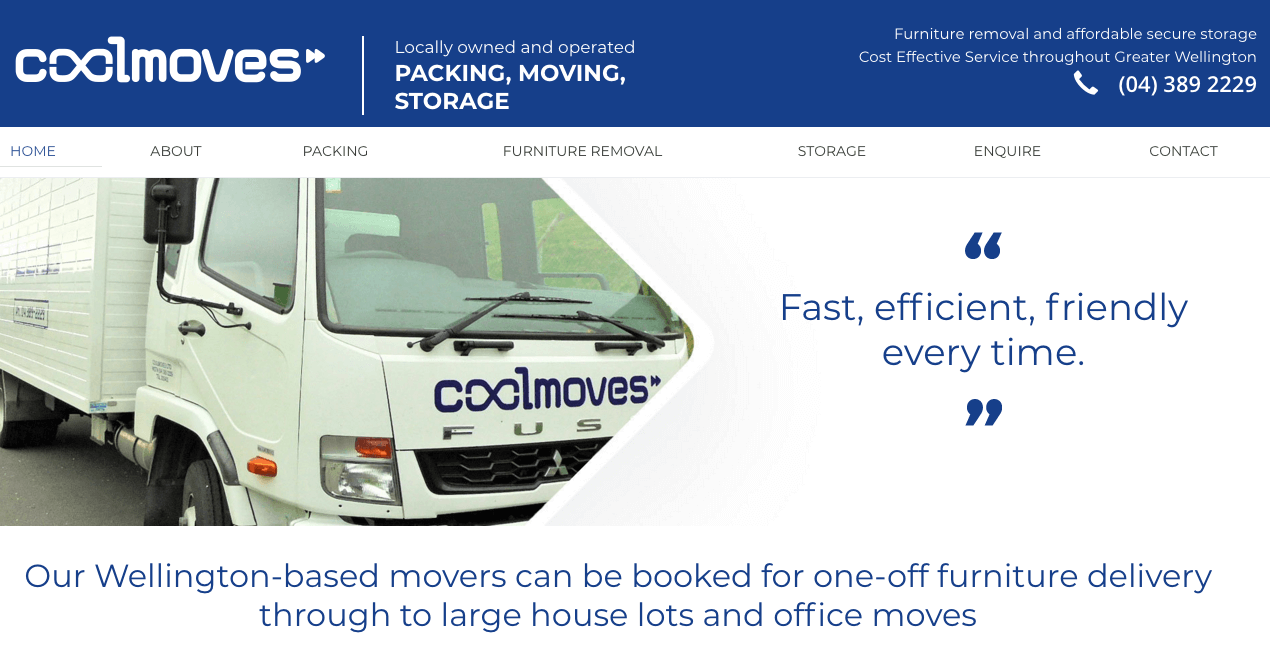 BEST FOR
Safe and Secured Truck Transport
SERVICES
Packing, Furniture Removal, Storage
WEBSITE
https://www.coolmoves.co.nz/
ADDRESS
11 Jean Batten St, Rongotai, Wellington 6022, New Zealand
CONTACT DETAILS
(04) 389 2229
OPERATING HOURS

Monday to Friday: 8:30am to 5:00pm

Saturday and Sunday: Closed
If there's a moving company in Wellington to entrust your household items and furniture with, Cool Moves would be a fantastic choice as their trucks boast a 5-star safety operator rating by the NZ Transport Agency.
They are here to make your moving go smoothly and with no hassle. They also have a highly skilled team of packers, movers, drivers, and an operations manager to oversee the moving process.
And their prices are fair and competitive, making them dependable if you need your items moved to the suburbs or cities around the Wellington Region.
But if your new location isn't ready yet, you might like to keep them temporarily at their storage locations — well protected and reliable.
To us, this makes them one of the best moving companies in Wellington.
Highlights
Has 5-star safety rating for their trucks
Professional teams to help you move
Well-protected storage facilities
Fair and competitive prices
Customer Reviews
Sami Edwards notes on Google Reviews:
"Excellent service from a really friendly team. Called on Thursday and had them booked in for Monday morning. They worked fast and efficiently and had a three bedroom house loaded and moved in under two hours. Will definitely be using them next time!"
4. The Moving Company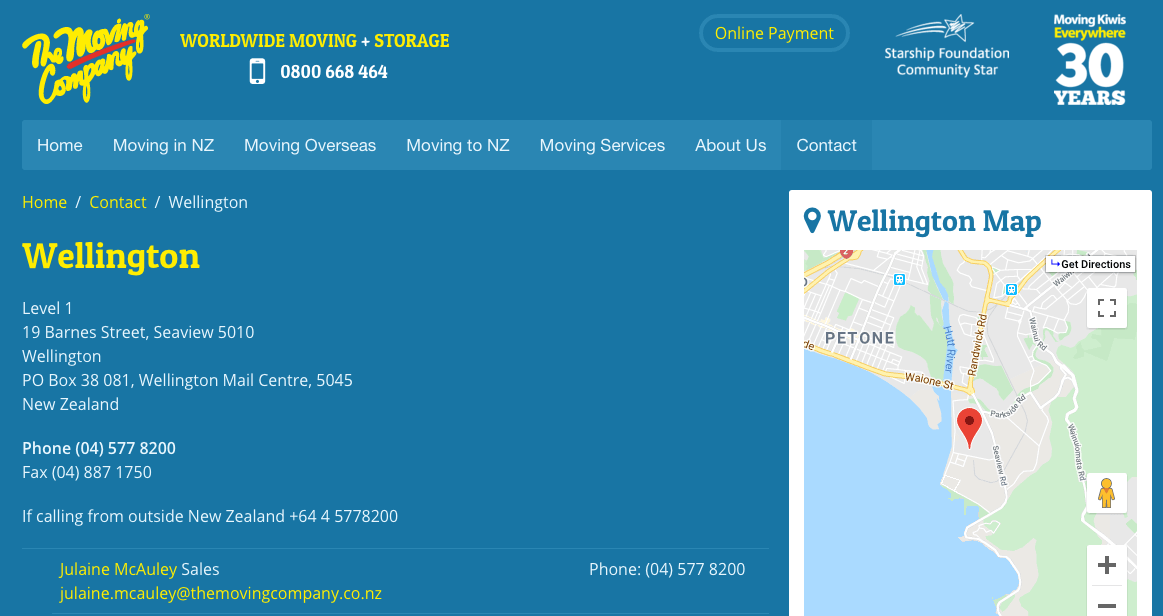 BEST FOR
Qualified Team That Will Handle Your Moving Needs End-to-End
SERVICES
Moving Boxes and Packing, Secure Storage, Moving Insurance, International Shipping, Moving Money Overseas, International Car Shipping, Pet Transport, Home Cleaning Services, and Immigration Assistant
WEBSITE
https://www.themovingcompany.co.nz/
ADDRESS
Level 1, 19 Barnes Street, Seaview 5010, Wellington, New Zealand
CONTACT DETAILS
0800 668 464

04 577 8200

OPERATING HOURS

Monday to Friday: 8:30am to 5:00pm

Saturday and Sunday: Closed
If you want movers in Wellington with decades of experience and able to handle the nitty gritty of logistics and insurance, then this may be one of the best moving companies in Wellington for you.
With a full range of local and international services, 30 years experience, and gamechanger FIDI and FAIM badges, you won't second-guess this company's place among the best moving companies in Wellington.
No matter where you plan to move your things either from outside of New Zealand or locally, Moving Company will handle literally everything for you, even insurance and customs clearance.
Packages are superb too as the boxes are designed to meet the rigours of moving and transit, coupled with careful and expert handling of course.
Whether it is as small as an alarm clock or as hefty as a piano or car, Moving Company will ship it for you right to the specified door-to-door address.
By the way, FIDI means it's a part of international moving groups and partners, whereas FAIM says that it has passed strict tests of moving quality and commitment whom you can count on.
Highlights
Provides comprehensive assistance for your local or international moves
30 years of experience
Excellent packaging products
FIDI and FAIM accredited
Customer Reviews
Hilary McWhinnie writes on Google Reviews:
"Really good service and pricing, friendly staff, turned up when they said they would, everything was well packed – would use The Moving Company again."
5. Stronghold Inc.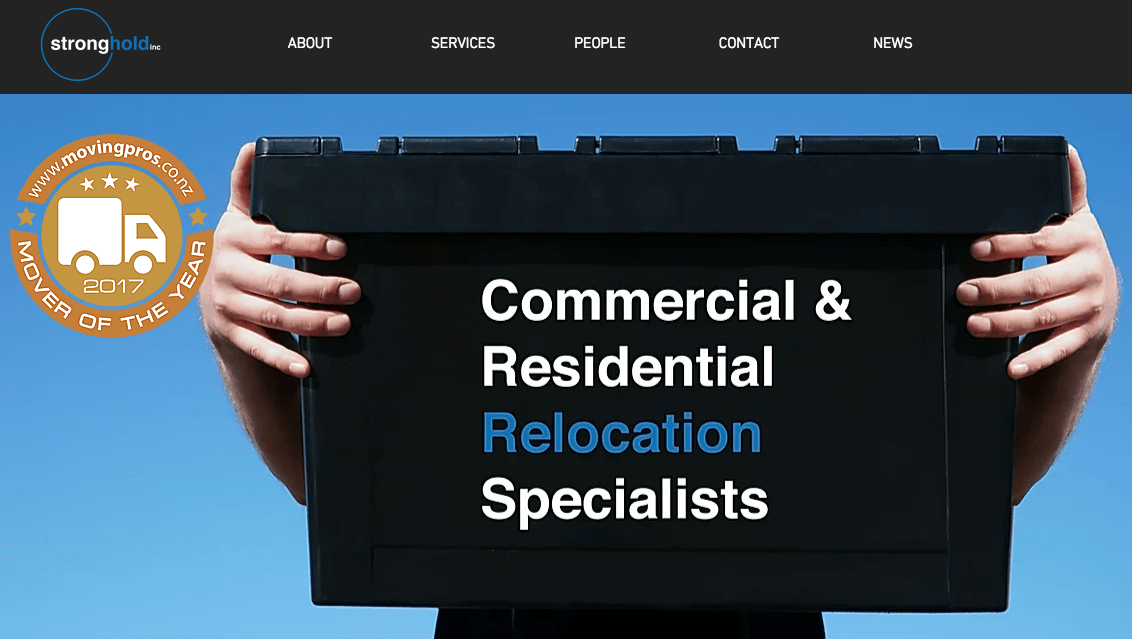 BEST FOR
Reliable Movers Who Go out of Their Way to Help
SERVICES
Commercial Relocation, Residential Relocation, Collection/Delivery Service, Furniture Installation
WEBSITE
https://www.strongholdinc.co.nz/
ADDRESS
9 Oxford Terrace, Mount Cook, Wellington 6021, New Zealand
CONTACT DETAILS
04 391 1010
OPERATING HOURS

Monday to Friday: 8:00am to 6:00pm

Saturday: 8:00am to 12:00pm

Sunday: Closed
Bulky items are a pain to transport in your cargo vans, especially when you lack a pushcart or packaging stuff. That's why Stronghold is here, one of the best moving companies in Wellington.
The team is made up of staff members with experience abroad for this line of duty. They offer office moves, house moves, as well as single-item delivery for furniture or building materials.
Also, if it so happens you need a hand to install or set up your tables and chairs up those flights of stairs or anything, simply leave it to them.
You will probably be dealing with Chris when you use Stronghold's services. A customer wrote that Chris responded to his call and arranged what was needed without any time wasted.
Highlights
Reliable and helpful removalists
Offers a wide range of services
Experienced staff
Great communication and advice
Customer Reviews
Charlie Dickson is a business manager of NZ Consulting Engineers Ltd. Here's his review displayed on the web page:
Chris and his team were the best office movers I have used. They had superb attitudes and initiative and definitely went the extra mile to move us from one office to another – nothing was an issue for these guys. In addition, Chris was able to facilitate for us some good furniture which was surplus to requirements for another of his clients. I would highly recommend Stronghold Inc to anyone considering an office move.
6. Amoova Ltd.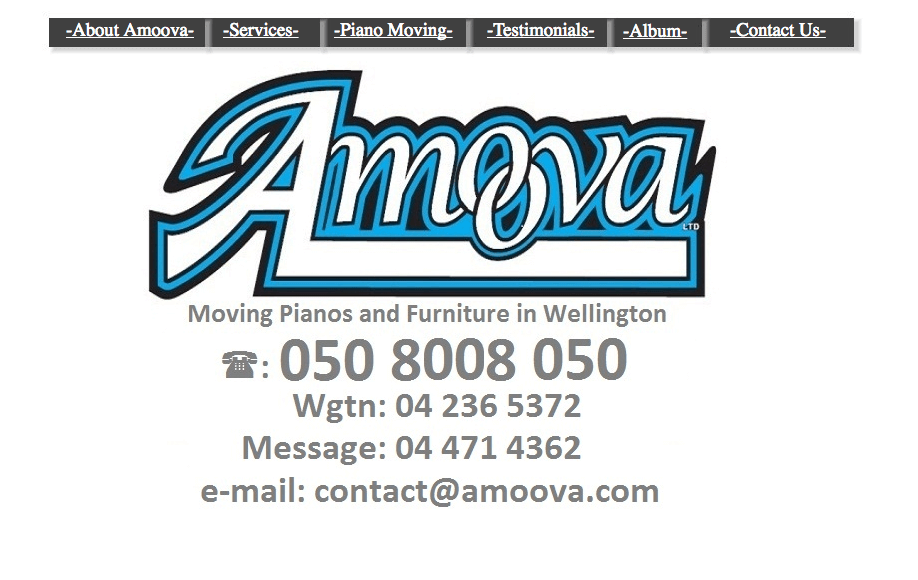 BEST FOR
Piano and Furniture Moves
SERVICES
Piano Moving, Household Removals, Office Relocations, Fragile and Heavy Items, Insurance Arranged, Packing and Storage, Special Projects
WEBSITE
http://www.amoova.com/
ADDRESS
46 Main Road, Titahi Bay, Wellington 5022, New Zealand
CONTACT DETAILS
050 8008 050

04 236 5372
Now for a unique change of pace — ever heard of a movers in Wellington specialising in moving pianos, in addition to furniture (as in made it their specialty?) If not then, that company is Amoova.
To safely move a piano, they have to have skill and a cart to tie it onto and tow. It is not all power and brute force but skill and that includes bringing it down over flights of stairs with 180° turns.
Next they also pack and move household goods, breakable items, water dispensers, you name it. Storing them all inside a truck without these items getting damaged is their asset.
If you want no dust, drips, or rain to settle on your stuff while it's being moved, Amoova's got it. They even have covers for all your items big and small to protect it on the move to the destination.
They have been servicing the whole Wellington region since 2010, putting the customer first all the time.
Highlights
Specialises in moving pianos and furniture
Professional, mindful and adept movers
Have a decade of experience
Customer Reviews
Steven Guan is all thumbs up on Facebook. He said:
"Amoova is very good and professional moving company, which is highly recommended. Recently, I got them to help me move my daughter's piano. If I hadn't seen it with my own eyes, I wouldn't have believed how well they did it. Well done guys??????"
7. Business Relocations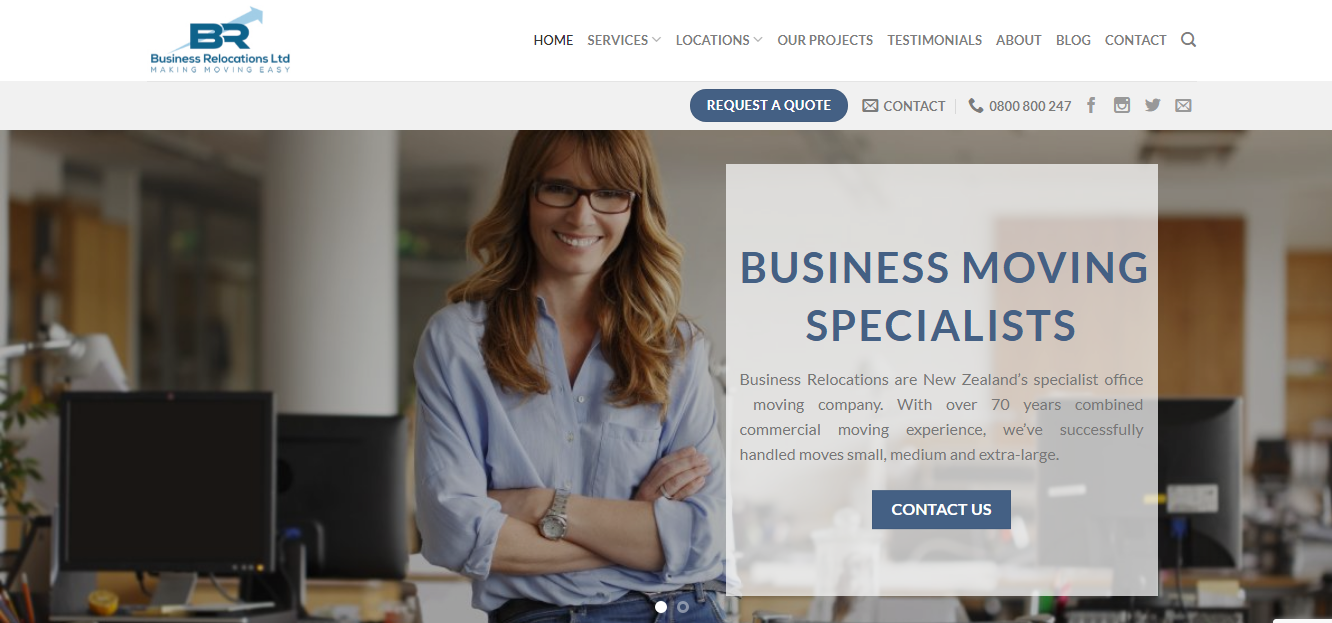 There is a point in the life of a business wherein transferring to a different location becomes necessary. Business Relocations exists to help companies of all kinds in doing just that.
If you are looking for a moving company in Wellington that's also able to handle corporate and office moves, this one's for you.
Whether you are a small enterprise or a large industrial corporation, Business Relocations will make sure your operations are moved as smoothly and as swiftly as possible to the best available venue. It will provide you with all connections, manpower, and transportation that you need without compromising your budget and requirements in transferring.
Since 2001, Business Relocations has handled the processes of office-moving, commercial moving, office-packing, IT relocation, inventory management, and warehouse relocation successfully. With such a great handful of experience, it is guaranteed to address your relocation needs without a hitch.
Highlights
Wide Variety of Services
Many Years of Experience
8. Hire Me Movers

BEST FOR
Small Movers
SERVICES
Furniture Removal
WEBSITE
http://hirememovers.co.nz/
ADDRESS
Chittick street, Lower Hutt, New Zealand 5019
CONTACT DETAILS
027 231 4774
OPERATING HOURS
Tuesday to Saturday (9:00am to 6:00pm)
Sunday (10:00am to 6:00pm)
When it comes to moving your furniture, Hire Me Movers is the perfect furniture movers in Wellington to call. They aim to provide you with the utmost care, to make sure that your things will arrive quickly without damage.
They're simply one of the best small movers in Wellington. Their teams are hands-on and careful in maintaining and ensuring that your appliances and other household furniture are in good condition.
To make your move a lot easier, contact Hire Me Movers. Connect with them today– you will surely never go wrong with trusting them!
Highlights
Friendly and Approachable Staff
Excellent Customer Service
Customer Reviews
Kat Spears reviewed Hire Me Movers on Google Reviews:
"I used Hire Me Movers for the second time last week and they were just as good as the first time! Inexpensive, responsive and considerate – they were running a little bit behind and rang me twice to keep me updated. Highly recommend."
9. Advanced Movers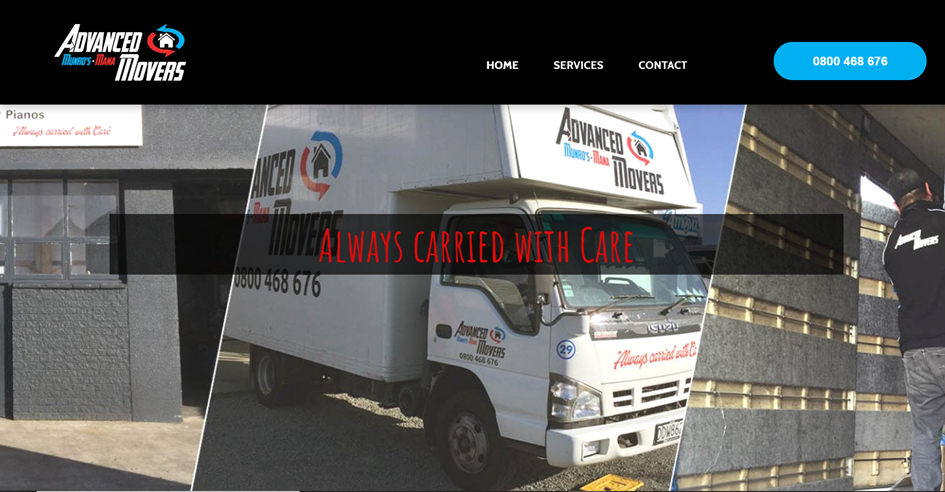 BEST FOR
Well-rounded range of services
SERVICES

Pre-packing, Household furniture removals, commercial furniture, Large items, furniture removal, shop delivery, pet travel arrangements, house clean, secure storage

WEBSITE
https://www.advancedmovers.co.nz/
ADDRESS
34 Mana Ave, Porirua 5022
CONTACT DETAILS
0800 468 676
[email protected]
OPERATING HOURS
Mon – Sat: 9:00 am – 5:00 pm
Trust Advanced Movers to haul your items in the safest and fastest way possible. They offer a wide range of services, from Household and Residential moves, to moving grand pianos, and even for office and commercial needs.
Their services are readily available for Central Wellington, Porirua, Kapiti Coast, Upper Hutt, Lower Hutt, the greater Wellington region, and throughout New Zealand, so you know that no matter where you are and where you need to go, Advanced Movers is here to help you transfer your prized possessions!
And if you are travelling with your furry friends, Trust could be the best moving company in Wellington for you as they also handle pet travel arrangements.
Contact Advanced Movers for specific pick-up details, and get a quotation for free.
Highlights
Expert packers and movers
Reasonable rates
Heavy-duty trucks for moving
Quick and efficient process
10. WiseMove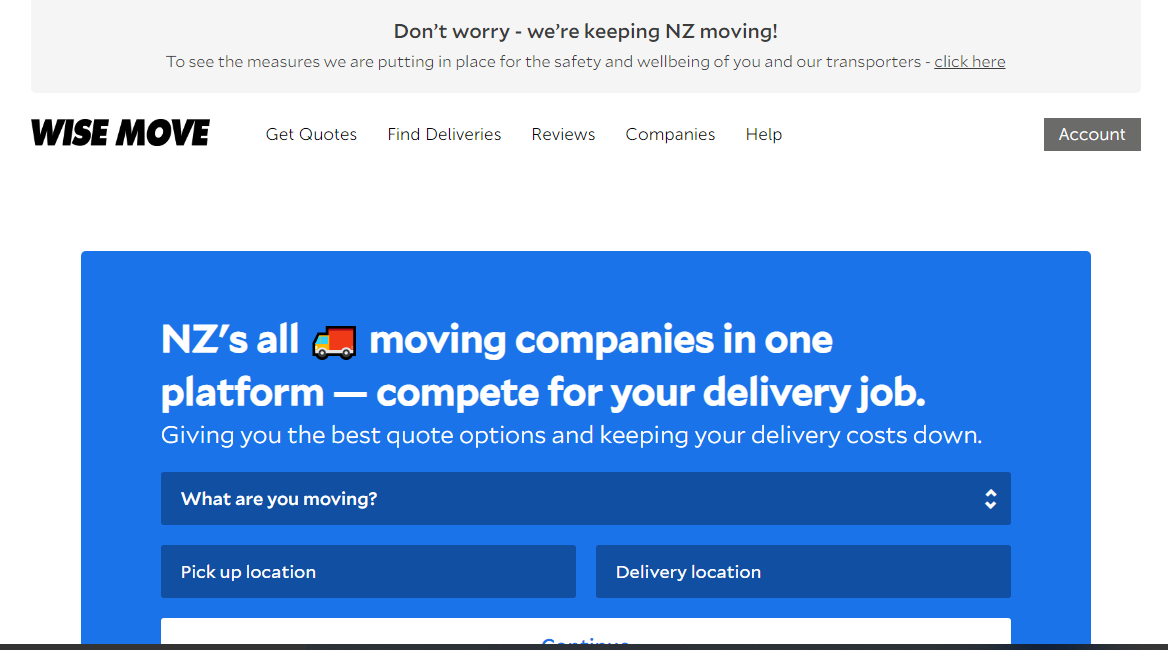 Do you need a hand in relocating your items? Then look no further, as Wise Move is here to help you! They offer a wide range of moving services such as furniture removals, item transportations, home move, and many others. With their services, they can certainly make your move a lot easier.
They're simply one of the best movers in Wellington, with their affordable rates and excellent customer service. They are backed by professional and well-rounded movers who are known to be very friendly and accommodating. More importantly, they only use environmental-friendly vehicles.
With them, you can rest assured that your belongings will be moved to you with the utmost care and ease. If you need their help, you can easily contact them through their website. Connect with them today– you will surely never go wrong with trusting them!
Highlights
New Zealand-wide coverage
Free and easy enquiry
11. VIP Movers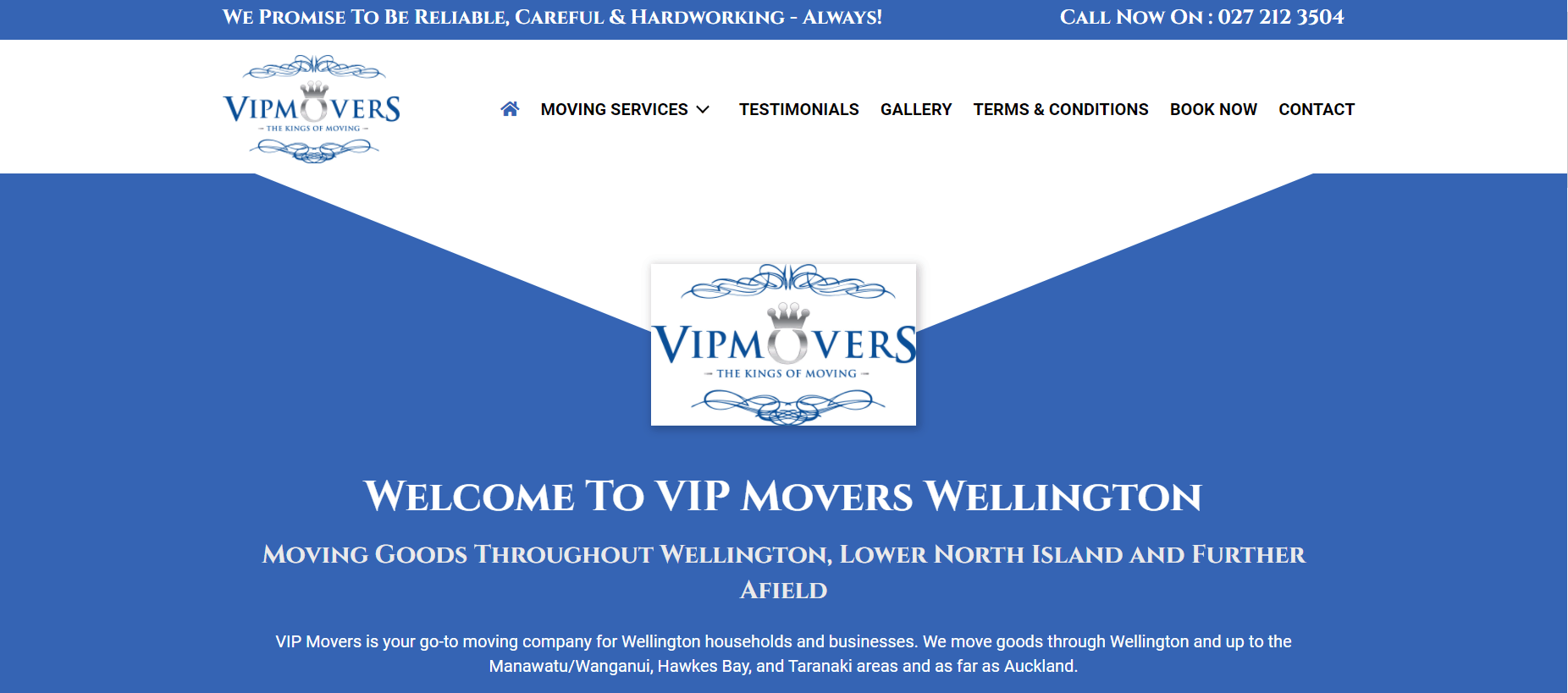 BEST FOR

Careful and Professional Movers

SERVICES

Residential and Commercial moving, Fragile items moving, TradeMe and OneItem moves

WEBSITE
https://www.vipmovers.co.nz
ADDRESS

Wellington, New Zealand

CONTACT DETAILS
027 212 3504
[email protected]
OPERATING HOURS

By appointment only
VIP Movers is one of the go-to moving companies in New Zealand, having served the people of the Wellington area for many years now. The company is known for their work in residential and commercial moving, as well as their large service area range, extending to the entirety of Auckland.
Now, it's worth noting that VIP Movers comprises talented and skilled individuals who have years of experience in the business of moving. They're capable, careful, and professional in every job they take on.
This is why it's not surprising that VIP Movers' movers handle clients' items as if it were their own. If you're in need of extra special care, VIP Movers also offers furniture removals in Wellington, including fragile items.
Highlights
Caters to residential and commercial moves
Large service area (Wellington to Auckland)
Specialised moving services for fragile items
12.  City Transport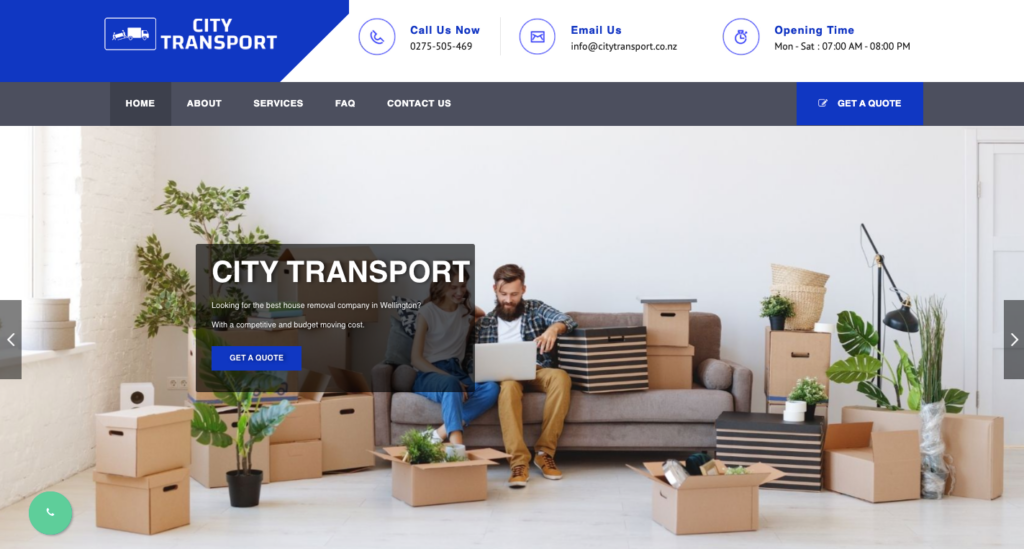 City Transport provides a wide range of moving services and handles your goods with their top-notch service.
They are committed to providing their customers with a safe and dependable service by utilizing cutting-edge equipment and long-lasting trucks and trailers. They are also constantly upgrading their fleet of vehicles and equipment in order to make the relocation process more efficient and to keep the cost to their customers as low as possible.
At City Transport, they give their employees the skills and training they need to make your move as easy and stress-free as possible. They are among the best movers in New Zealand and strive to be the country's top movers.
They are also a furniture moving company based in New Zealand. Their mission prioritizes customer service, as well as quality care and assurance for you to have the best move possible.
Highlights
Caters to residential and commercial moves
Intercity movers
Specialized moving services for fragile items such as pianos and spa-pool
They offer special services from furniture removal, unpacking and storage removal, vehicle transportation, and cleaning services
---
And that's all we have for you at the moment for the best moving companies in Wellington. These are some of the fantastic movers that will handle your possessions with care and attention.
Do you have any questions, suggestions, or opinions from this topic? Send it our way by writing a comment down below and we'll get back to you soon.
Other than that, you might also like to check out the best moving companies in Auckland if you are staying there and plan to relocate in the months or weeks ahead.