Planning to move to a better and more economical home or be closer to your place of work? You're on the right page, then, as we're listing the best new build homes in Wellington!
With a tidal wave of properties out there — all of them quite appealing — which one do you turn toward? You have to base the choice on a lot of things, especially since this is one of the biggest decisions you can make in your life.
Take it slow, think about it and take your time. Think about the location, amenities, cost, maintenance, and what else you are going to need.
After that you can ask your real estate agent or salesperson questions so that you are sure you are getting the right unit or the right house. If you can conduct a visit, it will be a ton of help.
So without any more ado, here are the best new build homes in Wellington!
1)  Erskine – Island Bay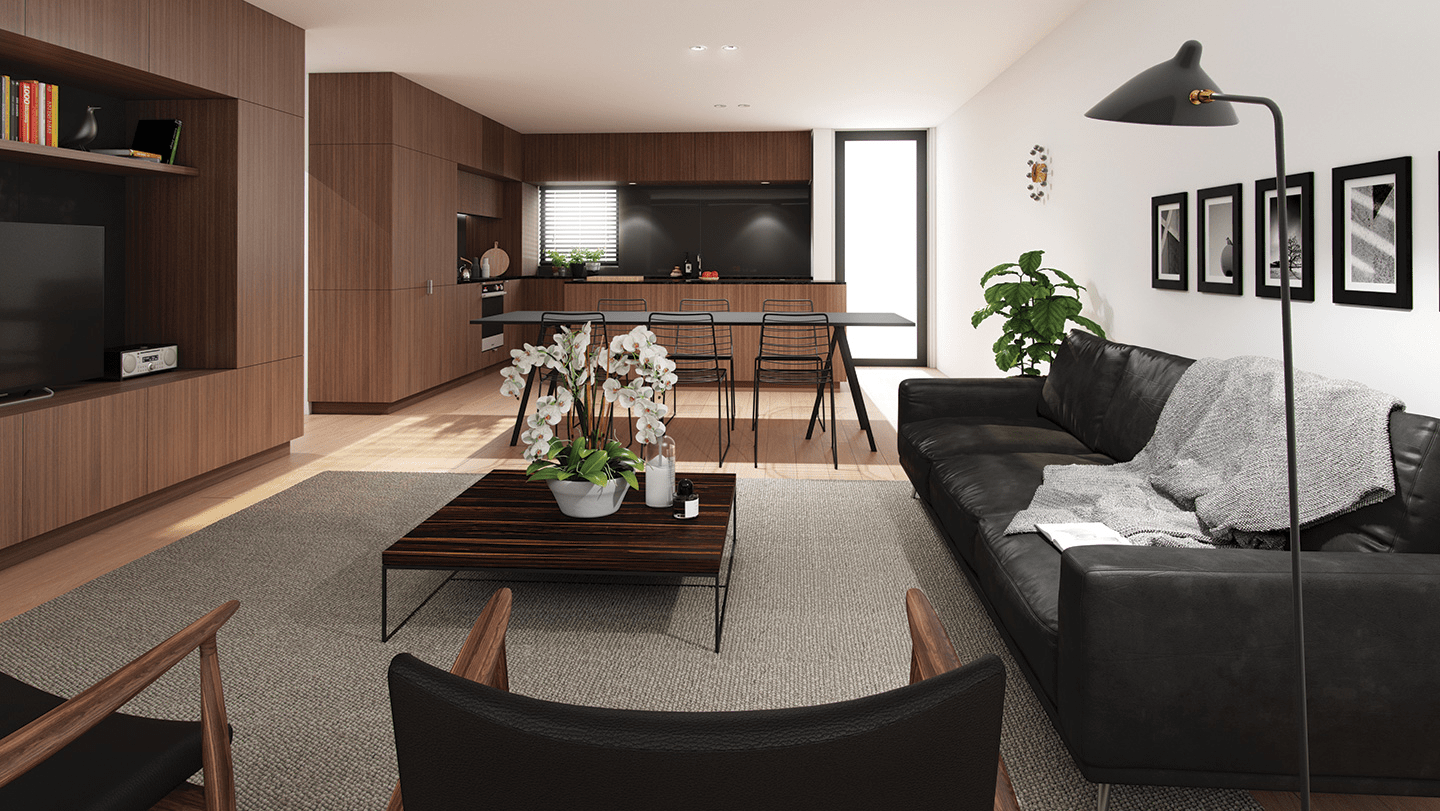 Imagine living in the comfort of modern apartments with beautiful gardens and a sense of community. That's what you can have with Erskine development in Island Bay.
Having bought this location that is home to the old-but-sweet Erskine Chapel, The Wellington Company has redesigned the outlook into 7 invigorating apartments and cabins for dwellers.
Those 7 apartments are named The Heights, The Gardens, The Terrace, The Mews, The Treehouses, Coen Apartments, and Chapel.
All are 2-3 sized bedrooms except for the single bedroom of the unique cabin-inspired Treehouse perched on top of the hills, overlooking the chapel and other developments.
This is definitely one of the best new build homes in Wellington as it is near the city and the outdoor activities, not to mention the buildings follow the natural slopes and level of the place.
2)  Dixon Street – Te Aro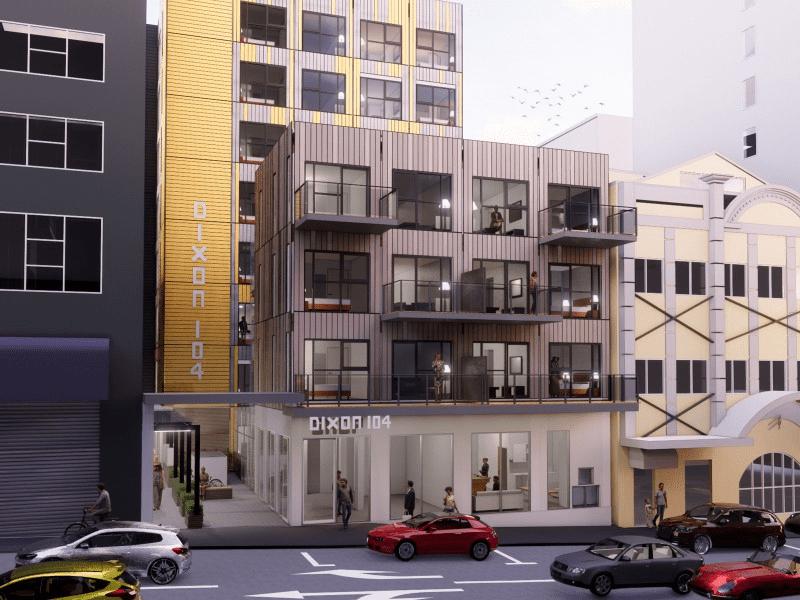 | | |
| --- | --- |
| Location | 104 Dixon Street, Te Aro, Wellington 6011 |
| Contact No | 027 293 4615 (Iain Stewart – sales agent) |
| Email | Not mentioned |
| Website | https://bit.ly/37R6jg7 |
If you have to be closer to your workplace to avoid late days, this hip and lively apartment at 104 Dixon Street is the place.
Its architecture is very cool and carefree, and you're a walking distance from shops, leisure places, and restaurants. It also benefits you if your workplace is just nearby so you will save up on commute costs.
You will walk into 52 sq metres of a comfortable and cosy studio home. It is complete with kitchen, living room, bathroom, and one-sized bedroom — relaxation is just around the corner.
Best part is when you're lounging in your living room, you will see hanging vines and plants that make it feel like paradise. And the structure itself is designed to be earthquake-resistant too.
Better hurry up before others get to it first. This is another of the best new build homes in Wellington.
3)  Northpoint – Johnsonville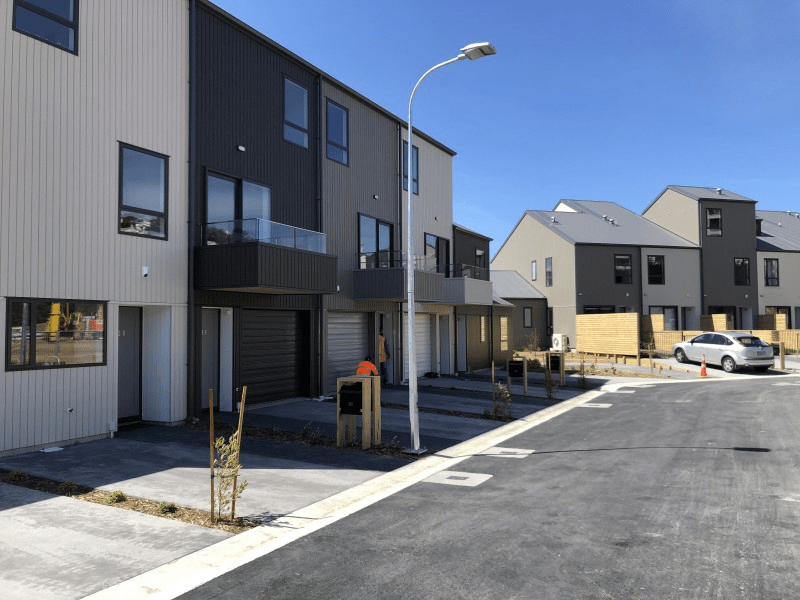 | | |
| --- | --- |
| Location | 170 Fraser Ave, Johnsonville, Wellington 6037, New Zealand |
| Contact No | 021 889 261 (Leigh Adgo – sales agent) |
| Email | Not mentioned |
| Website | https://bit.ly/3c5baxR |
This small place in Fraser Ave reminds one of Japan with its minimalist, weatherboard houses, as well as the mini courtyard and hedges.
There is a feeling of gentleness and closeness to the neighbours owing to buildings being nestled beside each other. And this convenient location near the city is in-demand, with Stage 1 and 2 already sold out.
The houses are designed with 3 bedrooms, a modern kitchen, bathroom and sufficient space for parking your car.
So contact the agent while it's still early and you might get a discount on this property.
4)  The Paddington – Te Aro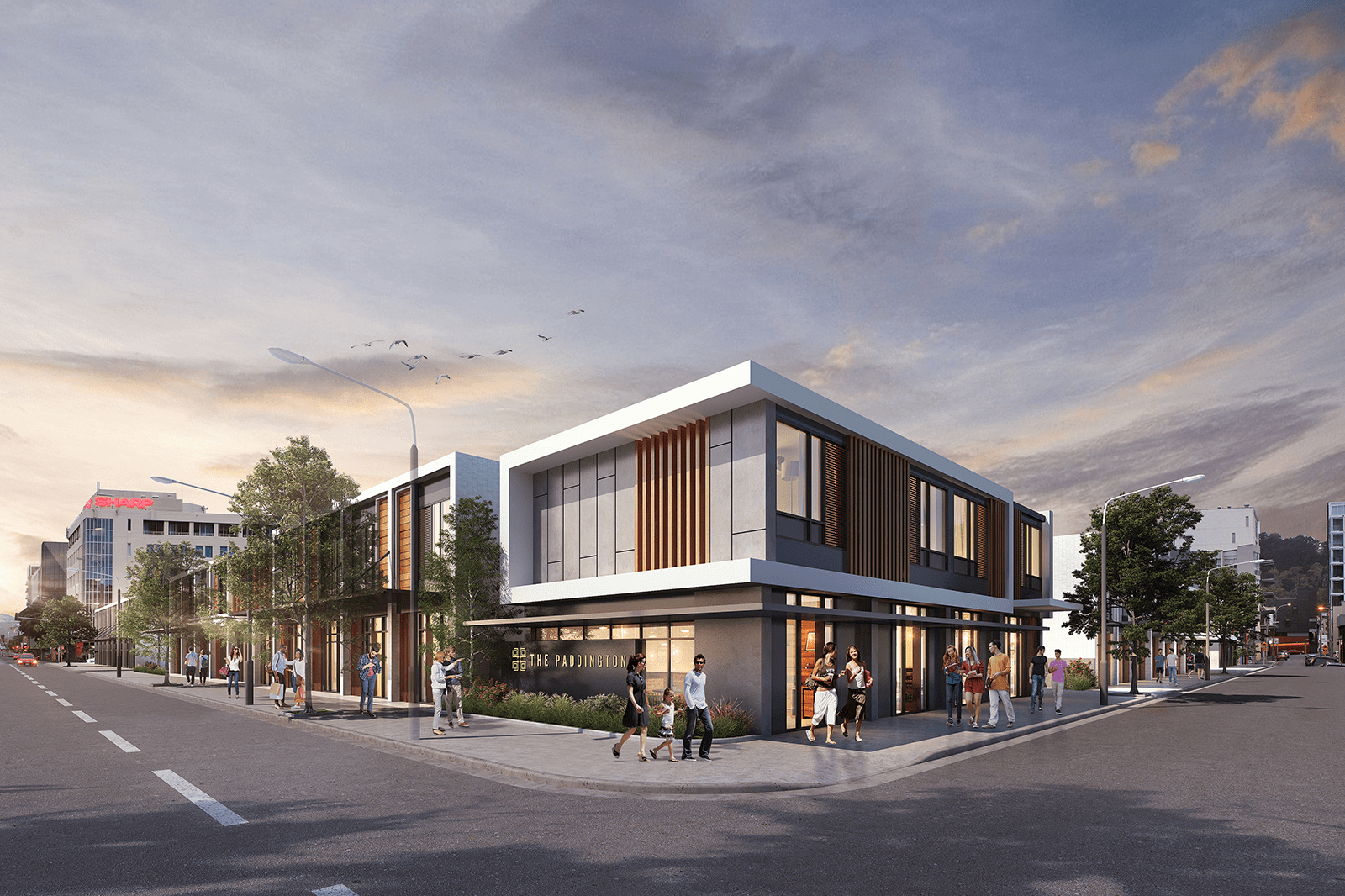 | | |
| --- | --- |
| Location | 97 Taranaki Street (Work x Live), Te Aro, Wellington 6011, New Zealand |
| Contact No | 027 486 2590 (Jason Lange) or 021 765 730 (Alexia Stoddart) |
| Email | Not mentioned |
| Website | https://bit.ly/37TVytq |
It can be a drag if you don't have a home in a vibrant and fun suburb like Te Aro. But with the Paddington, you can relax, unwind, and sip some wine with your love in that lovely area.
It models its architecture on the Paddington terraces in Sydney. That gives it a contemporary, fresh style right in the centre of the city.
It has a bespoke room and decor. Everything inside is complete (depending on your package) with a bedroom, bathroom, or study all for yourself.
Like they say, it's your urban oasis with the pleasant view of trees and garden. You can also sit and have a chat with a friend in the communal area and get to mingle with more people.
This is another of the best new build homes in Wellington and there's no doubt you will like it.
5)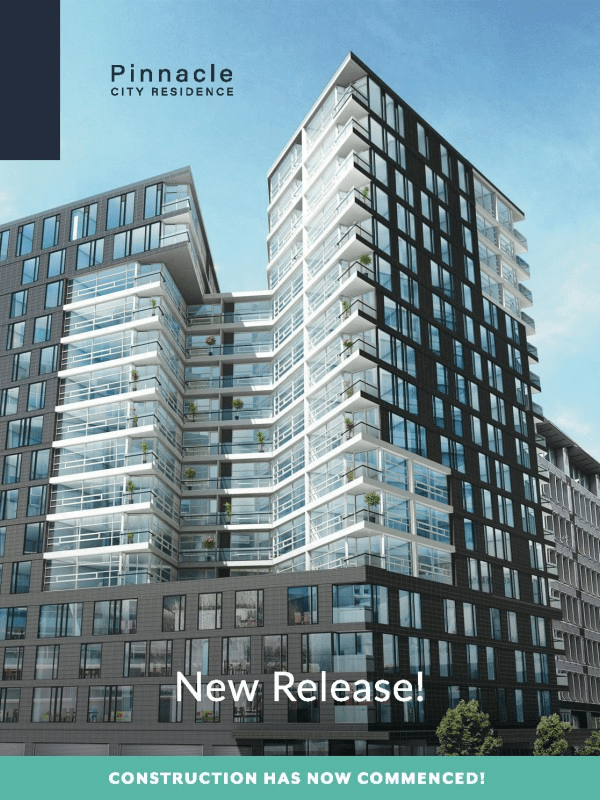 | | |
| --- | --- |
| Location | 160 Victoria Street, Te Aro, Wellington 6011 |
| Contact No | 027 577 3311 (Tim Clark) or 021 889 261 (Leigh Adgo) |
| Email | Not indicated |
| Website | https://bit.ly/38WcHUX |
Stay protected and get a spectacular view of the city by owning a unit in the Pinnacle Residences, one of the safest residential properties in the area.
Like our other suggestions on this list, this apartment is located in the cheerful suburb of Te Aro. It's one of the most modern-looking new buildings in the area.
The building is constructed of steel frames and reinforced concrete, giving it a strong foundation. And since it is also earthquake-safe, you won't have to worry or be uneasy at all in case there are tremors.
You can see apartments in it for yourself by setting a schedule with the agent through the numbers we have provided above.
6)  home.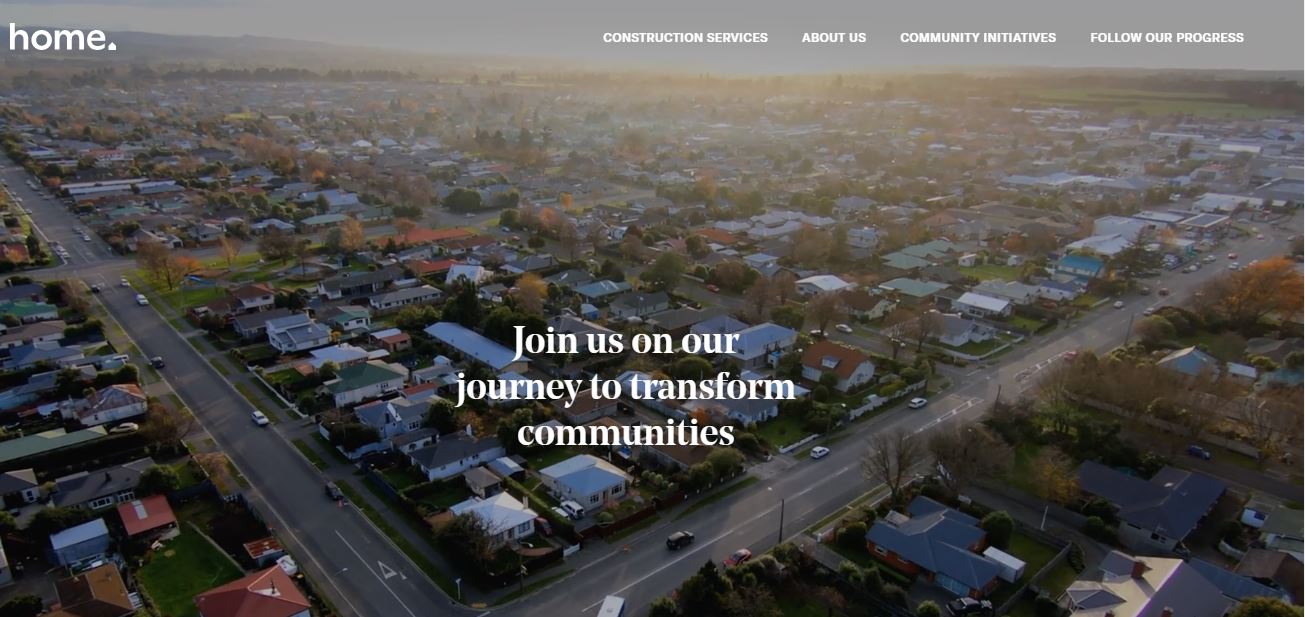 home.'s mission to ensure that every family in New Zealand and throughout the world has access to safe, warm and affordable housing. To do this, they partner with public and private organisations to build homes and community facilities – projects with positive social and economic benefits.
As a full-service New Zealand construction and development company, home. has been specialising in community and affordable housing, retirement and aged care facilities, and community buildings.
home. is made up of a  diverse team of talented individuals bound together with a common passion and purpose. They're passioante about driving change in communities and to deliver value for their clients.
7)  Russell Properties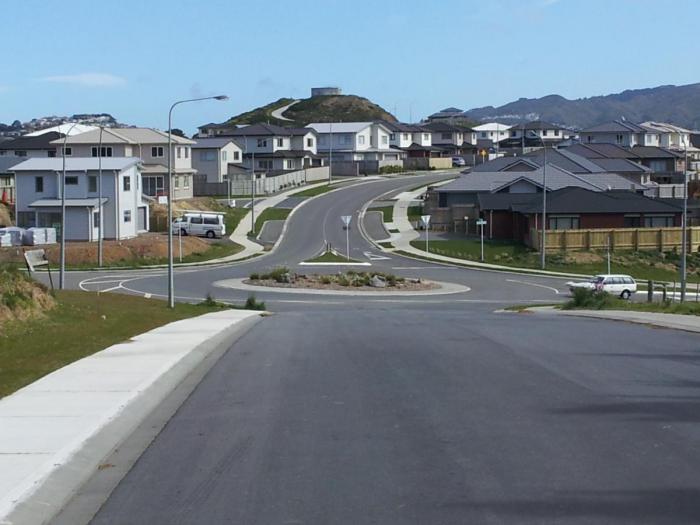 Established in 1994 Russell Properties is a family-owned business that has a commitment for building homes of quality and value in Wellington. Choose Russell Properties for your new home in Wellington's premier subdivisions of Churton Park and Grenada Hunters Hill.
Their experienced colour consultants enjoy working with their clients and guiding them through the design of kitchens and interior colour schemes as the home is being built to create a beautiful residence their home owners are proud of.
The construction and finishing products are high quality and low maintenance and are sourced from New Zealand's leading suppliers.
Check out the For Sale section to see what they're building now at https://www.russellproperties.co.nz/forsale.
---
And that's it for the best new build homes in Wellington. If you are interested about the locations we suggested, you should contact their agents to arrange to see their showroom or place.
Once you've decided on a location (and we know that it is a loooonngg process), you will need someone to help you move. For this, you can read up on the best moving companies in Wellington.