The 14 Best Nutritionists in Auckland
Need help to get that weight off your body or adjust to a particular diet for health issues? Fortunately for you, we've compiled a list of the best nutritionists in Auckland here.
We selected qualified and knowledgeable nutritionists who are easy to work with. Also, we picked those who are there to guide you to attain your health and fitness goals.
Are you ready to start your journey towards health and well-being? Here are the very best nutritionists in Auckland, if so!
1)  Erika Motoie Registered Nutritionist
BEST FOR
Healthy but Enjoyable Food Habits
SERVICES

Weight Management

Intuitive & Mindful Eating

Sports Nutrition

Children / Family Nutrition

Women's & Men's Health

Disease-Related Diet

Managing Cancer

WEBSITE
https://www.erikamotoie.co.nz/
ADDRESS
Ponsonby, Auckland
CONTACT DETAILS
Phone: +64 (0)21 028 66202
OPERATING HOURS
Wednesday to Saturday (video call or in-clinic)
Erika Motoie is a registered nutritionist and qualified dietician in New Zealand with a wide area of expertise. She has a private clinic in Ponsonby, Auckland and also works with Mission Nutrition.
From mindful dieting and eating disorders to sports nutrition and cancer management, she offers her 20 years of experience to help you feel your healthiest and look your best.
Her previous clients had been greatly helped by her stern, diligent and professional method, which brought outstanding and long-term positive results to their bodies.
She's available from Wednesday through to Saturday in her clinic in Ponsonby. Note that bookings are necessary for clinic, video and phone consultations.
Highlights
NZ-registered nutritionist
Wide area of expertise
Stern, diligent and professional
Available from Wednesday to Saturday
Customer Reviews 
Here's one of her clients, Jeremy, who left a review on the website:
"Erika was very diligent, persistent, encouraging, and knowledgeable.  She was very kind but also stern and assertive when I needed her to be.  She helped me become better with my eating habits and ultimately lose weight.  I would recommend Erika to anybody looking for a Dietitian/Nutritionist, and especially to those, like me who tried everything and who have been up and down with their weight their whole life."
2)  Gavin Clearkin – Performance Nutrition Services Limited
BEST FOR
Sports Nutrition
SERVICES
●      Sports Nutrition

 

●      General Weight Loss

●      Body Fat Loss and Lean Muscle Gain

●      Clinical Nutrition

●      Corporate Nutrition

●      General Health and Well-Being

●      Advanced Supplementation Advice

●      Optimising Body Composition

●      ​Fertility Nutrition

●      Online Nutrition Consultations available

●      School Sports Nutrition

WEBSITE
http://www.performancenutritionservices.com/about.html
ADDRESS
174d Ladies Mile, Ellerslie, Auckland 1051, New Zealand
CONTACT DETAILS
+64 21 737 317

 

OPERATING HOURS
—
If you're competing in sports at the national or professional level or simply for fun and need an excellent nutritionist to help you, Gavin Clearkin should be your choice!
He is a member of the International Olympic Committee and has worked with a long list of elite teams and individuals in various sports like rugby, cricket, sailing and softball.
He gives clients proven, scientific and modern advice so they can achieve their goals. In other words, he knows what works and what doesn't to drive certain results.
With great feedback from clients, he's one of the best nutritionists in Auckland who will support you so that you can bring your A Game to competitions.
Highlights
World-class nutritionist
Has worked with elite teams and sportsmen
Provides proven, scientific and modern advice
IOC member
Customer Reviews
On Google, one client shared this:
"Cheers Gavin, I'm a keen long distance runner and Gav's advice and plans have made a huge step up in my performance. Highly recommend to anyone who's serious about improving their performance with smarter nutrition. Thanks Frank."
3)  Kavneet Kaur – Feel Fresh Nutrition
BEST FOR
Empathetic and Skilled Nutritionist
SERVICES
Vegetarian Eating

 

Women's Health

Diabetes Management

Heart Health and Hypertension

Metabolic Disorders

Weight Management

Skin Health

WEBSITE
https://feelfreshnutrition.com/about#aboutkavneet
ADDRESS
8 George Street, Newmarket, Auckland 1023, New Zealand
CONTACT DETAILS
+64 27 376 7388
OPERATING HOURS
Monday to Friday: 7am – 8pm

 

Saturday: 7am – 4pm
Think your dieting and hard work was all for nothing? Do you need assistance to lower your cholesterol or avoid certain foods? Kavneet Kaur will be able to help you.
She is a qualified nutritionist specialising in general health diets and lifestyles. This includes weight management, cardiovascular health, diabetes, and vegetarian eating.
She utilises a behavioral approach to help you make important dietary changes and stay on track. Plus, she has many fun and wholesome recipes in mind for her clients.
Highlights
Qualified nutritionist
Specialises in general health diet and lifestyle
Lots of fun and wholesome recipes
Empathetic and skilled nutritionist 
Customer Reviews 
Here's feedback from one client, Patrick, on Google:
"I had struggled with losing weight and keeping my health in check for awhile and now I have good balance in my life with exercise and food. I have never eaten salad so much in life and enjoyed every bite, and I even get to chuck in treats each week to stop me craving! Pairing that with the exercise I managed to lose 10kgs and feel so much better about life and myself. Thank you Kavneet for helping me get back on track!"
4)  Lynda – Nutrition for Life
BEST FOR
Healthy Lifestyle Education and Advice
SERVICES
●      Fat loss with long term results

 

●      Exercise and Sports Nutrition

●      Weight Gain

●      Preconception, Pregnancy and Post Pregnancy

●      Weight Management

●      Vegetarian

●      Increased Energy

●      Irritable Bowel

●      Coeliac

●      High Blood Pressure

●      High Cholesterol

WEBSITE
https://www.nutritionforlife.nz/about-lynda
ADDRESS
444 Beach Road, Murrays Bay, Auckland 0630, New Zealand
CONTACT DETAILS
+64 9-478 3018
OPERATING HOURS
Tuesday to Thursday: 9am – 5.30pm

 

Saturday: 9am – 1.30pm
Healthy weight loss results from a change of mindset plus action, not just forced dietary changes. That's why fad diets are ineffective and last only for a short time.
At Nutrition for Life, nutritionist Lynda can guide you in your wellness and weight loss journey. She has over 17 years of experience, having worked with many clients.
Lynda will constantly remind you of the importance of healthy eating and exercise. She herself experienced this to become healthier and livelier — and so can you.
Moreover, she can advise and guide women in nutrition and diet during the pregnancy stages such as preconception, pregnancy and post-pregnancy.
Highlights 
Educates and advises clients about healthy eating and exercise
Over 17 years of experience
Personalised approach
Customer Reviews 
One customer, Monique Perry, shared this on Google about one of the best nutritionists in Auckland:
"I have always considered myself to be fit and healthy, but once I hit my mid 30's the kilos started adding up and nothing I did seemed to shake it off. I decided to do Lynda's 6 week programme and discovered that not only was I not eating the right foods, but I actually wasn't eating enough.
Because healthy eating is a lifestyle change, not a diet, Lynda wrote a plan that was easy to follow and still included my wine and chocolate and I was surprised to see the fat just melt away. I look and feel so much better. Thanks Lynda for making it so easy.. if only I met her years ago. Highly recommended."
5)  Annelies Grimshaw – Key Nutrition
BEST FOR
Healthy Nutrition & Habits
SERVICES
●      Weight Loss

 

●      Sports Nutrition

●      Gut Health

●      Hormonal Balance

●      Low Energy / Fatigue

●      Emotional Eating

●      Dietary Requirements (e.g vegan / keto)

●      Other health issues like depression / anxiety or diabetes

WEBSITE
https://www.keynutrition.co.nz/
ADDRESS
6 Alan Avenue, Henderson, Auckland 0610, New Zealand
CONTACT DETAILS
+64 210 830 5423
OPERATING HOURS
Monday: 10am – 7pm

 

Tuesday: 9am – 6pm

Wednesday: 9am – 8pm

Thursday: 9am – 7pm

Friday: 9am – 5pm

Saturday: 10.30am – 3pm
Looking to keep fit, change to a keto diet or overcome stress eating? One of the best nutritionists in Auckland you can work with for this is Annelies Grimshaw.
She's a fitness and nutrition guru with over a decade of experience — and she looks the part too! Her passion is in seeing people have better health and well-being.
With her, food recipes will be interesting and enjoyable so you can stick with our diet better in the long run. Here, it's all about teamwork, support and impressive results. 
Highlights
Nutrition and fitness expert
10 years of experience
Interesting and fun food recipes
Motivates you to change your bad habits
Customer Reviews
One client, Raeleen Desmond, wrote a review on Google:
"Key Nutrition is the best place to gain invaluable information for your health and well being. Annelies has so much knowledge about nutrition and the impact this has on your body.  She also offers a program to gain insight into Gut Health that I would highly recommend.  I personally struggled with health issues but with Annelies time and insight, she has helped me overcome most of these problems.  I am no longer as fatigued, my concentration has improved and I am able to workout better at the gym. 
Her recipes are also amazing and easy to follow.  They are convienent to make for the busy work week. 
Make some time and contact her today to answer any questions you have!"
6)  Angela Berrill – ABC Nutrition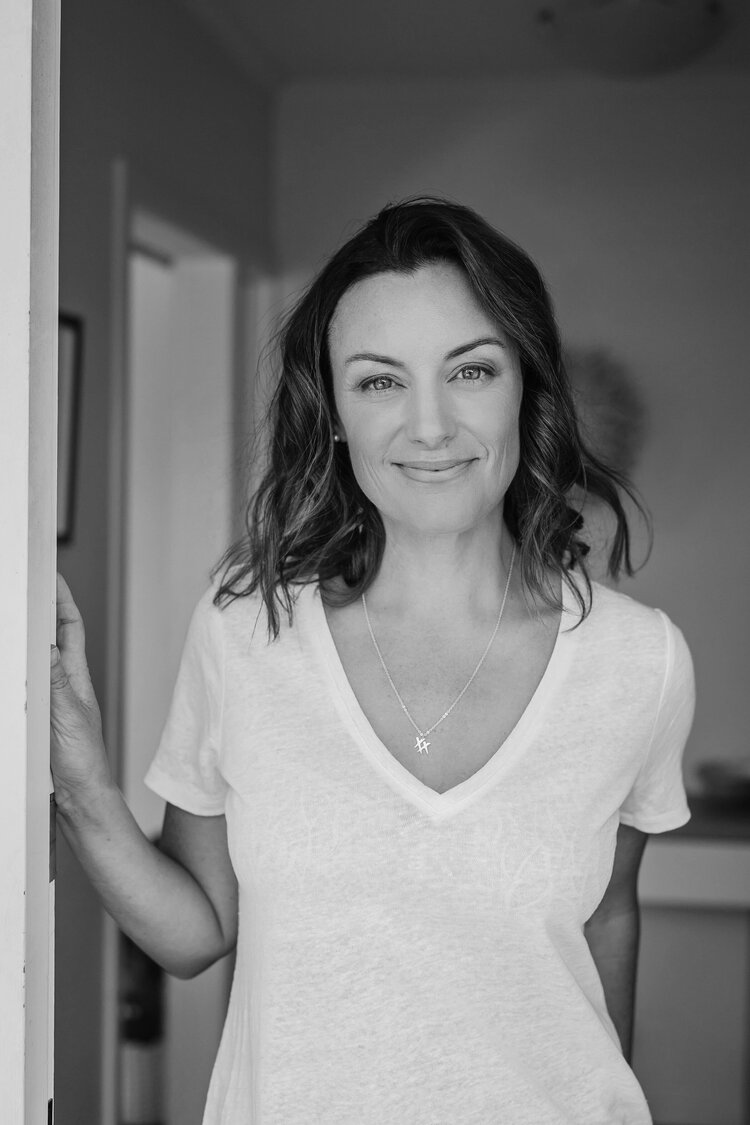 BEST FOR
 
SERVICES
Nutrition Consultations
ACC Dietitians
Food Industry Nutrition Consultants
Seminars & Workplace Wellness
Menu Reviews
WEBSITE
https://www.abcnutrition.co.nz
ADDRESS
PO Box 19069, Avondale, Auckland 1746
CONTACT DETAILS
(09) 550-6698
OPERATING HOURS
24/7
ABC Nutrition is a clinic that is focused on making proper nutrition easy. They are able to do so with their team of qualified nutritionists — all with their own set of specialisations.
Their director is Angela Berrill, a media dietitian, published writer, and nutrition myth buster for Eat Well for Less New Zealand. With her team of expert dietitians, reaching your health and fitness goals will be easier than you think.
Highlights
Qualified nutritionists
ACC Dieticians
Wide range of specialisations
Judgement-free environment
7) Emily Jensen – Nutrition & Natural Medicine
BEST FOR
Naturopathic and nutritional approach
SERVICES
Nutritional planning, herbal medicine consultation, blood test interpretation
WEBSITE
https://www.emilyjensennutrition.com/
ADDRESS
4/101 Main Highway, Ellerslie, Auckland 1051, New Zealand
CONTACT DETAILS
+64 27 222 2611
OPERATING HOURS
Monday to Thursday: 9.00am – 7.00pm
Friday: 9.00am – 6.00pm
Emily Jensen offers nutritional and naturopathic services. She can help you improve sleep, weight, mood disorders, skin health, digestive, problems, and even hormonal issues.
She uses food, lifestyle, and herbal medicine to help you achieve what you want for your body and mind. But while she provides a variety of services and tools, Emily also believes her clients can take the initiative and gain control of their own health.
She also has a background in sports science, which is helpful if you want to do more and strengthen your body. Emily offers three packages, namely the 'back on track', 'stress less', and 'mumma bear' to cater to all types of clients.
Highlights
Three types of packages for different health goals
Initial consultation via Zoom
Free 15-minute discovery session
Expertise in nutrition, naturopathy, and sports
Customer Reviews
Here's a review from one of Emily Jensen's clients to tell you more:
"Not only has Emily healed my skin and balanced my hormones after years of trouble, but she is also one of the nicest people you will meet! She has such a passion for her job and helping her clients and that comes across with the level of care and her attention to detail for everything. She is full of knowledge and is always readily able to respond to any questions. Plus, her background in nutrition, sports and exercise and natural medicine means she is qualified to help you in all areas of your health (and is also very reasonably priced). Emily is amazing and I genuinely could not speak higher of her :)"
8) Sylvia North – Fearless Nutrition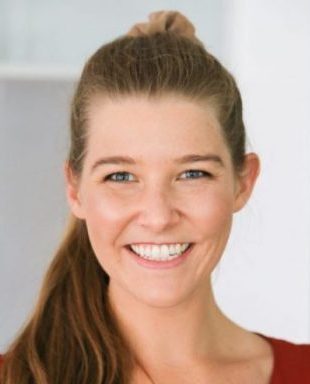 | | |
| --- | --- |
| BEST FOR | Pregnancy nutrition |
| SERVICES | Nutrition planning, food industry consults, dietetic consultation |
| WEBSITE | https://www.fearlessnutrition.co.nz/ |
| ADDRESS | 160 Lake Road, Northcote, Auckland 0627, New Zealand |
| CONTACT DETAILS | +64 210 349 245 |
| OPERATING HOURS | Monday – Saturday: 8.00am – 5.30pm |
Sylvia North is a registered dietitian who offers all types of nutritional planning. She specialises in making fertility, pregnancy, and gestational diabetes diets.
She also follows an integrative approach to provide you with a nutritional plan that's perfect for your body, metabolism, and lifestyle. Additionally, she will also educate you about gut health and help you achieve a sound overall well-being.
Aside from these services, she is also well-known for her nutrition and dietetics help with mothers. Sylvia can give you a diet plan for your motherly journey, from the fertility phase to postpartum.
Highlights
Expertise in pregnancy, fertility, and postpartum diet
Gestational diabetes nutritional plan
Registered dietitian with bachelors and masters degrees
Evidence-based approach
Customer Reviews
Chantel Goodman, one of Sylvia's customers, left this review on Google:
"Would definitely recommend Sylvia to those wanting an easy, stress free approach to eating. Thanks for helping me to find some quick, tasty meals to help me to reach my goals!"
9) Power by Nutrition
BEST FOR
Wholefood Nutrition Solutions & Lifestyle Adjustments For Longevity
SERVICES
Nutrition Consultations, Wellness Workshops, Personalised Meal Plans, Weight Management Package and Functional Testing.
WEBSITE
http://www.powerbynutrition.co.nz/
ADDRESS
2 Sheehan Street, Ponsonby.
Vitality Lab, 16-18 Taylors Road, Morningside.
CONTACT DETAILS
64 21 753 896/[email protected]
OPERATING HOURS
Monday – Closed
Tuesday – 4.30pm – 7.30pm
Wednesday 9am – 7.30pm
Thursday – Closed
Friday 9am – 5.30pm
Saturday – 9am – 1pm
Terese is passionate about empowering you to take control of your own health through motivation, education and on-going support. She believes that food has the power to heal the body and the mind.
Power by Nutrition™ uses science-based wholefood nutritional solutions and lifestyle adjustments to help you achieve your health goals. The focus is on preventative health for disease-free longevity, incorporating high-quality micronutrient support where necessary.
The initial consultation is a fact-finding session, covering your health goals and concerns, medical history, nutrition intake and lifestyle aspects such as energy, exercise, stress and sleep. Consultations are done online via a secure Zoom connection (link is provided). Face-to-face consultations in Auckland can be made on request.
Terese is a trained Gut Ecology & Metabolic Modulation (G.E.M.M) Practitioner and has a particular interest in the microbiome, gut health and nutrigenomics. G.E.M.M targets key elements of the gut ecosystem, which in turn favorably modulate the function of distant organ systems.
Highlights
Registered Clinical Nutritionist 

Free 15-min discovery call 

Scientific nutrition to elevate your health

Functional Testing & DNA Profiling Specialist (Complete Microbiome, DUTCH, Organic Acid Tests, Fitgenes)

Wellness workshops
Customer Reviews
Here are some comments left by previous clients:
"

Menopause. What a shock to me! Thank goodness Terese directed me to solutions to reduce the symptoms. The nutrition, the supplements and the holistic treatment has meant I am successfully managing this new chapter. Thank you

.

"



"

Terese worked with me to gain great insights on how to change my habits towards food. Which has led to amazing results.

"
"

Terese is very lovely. She really takes her time to get to know you and understand your situation so she can help you to achieve whatever goals you may have. She's very good at explaining things and making them easy for you to understand as well. She directed me to solutions to reduce the symptoms that I had and my life is so much better now! Very supportive of your journey, highly recommend Power by Nutrition. Thank you Terese

."
10) Mission Nutrition
| | |
| --- | --- |
| BEST FOR | Health and wellness mentoring |
| SERVICES | Nutrititional consultations, Workplace wellness |
| WEBSITE | https://missionnutrition.co.nz/ |
| ADDRESS | BodyTech 8 Nugent Street, Grafton, Auckland 1023, New Zealand |
| CONTACT DETAILS | Phone: 09 948 7999 |
| OPERATING HOURS | Monday-Friday: 8:00am-8:00pm Saturday: 8:00am-1:00pm |
Physical and mental performance demand good nutrition. Not only that, but their team helps their clients get quality sleep and being able to manage the day to day stresses of everyday life.
They offer a range of inspiring and motivating workshops, webinars and support programmes. Available throughout New Zealand, their program works to encourage and to take ownership of their health, boost their productivity and minimise sick days.
Mission Nutrition spends time individually with members of the team to assess their overall health and well-being. They help them establish and achieve their own nutrition or training goals.
Highlights
Easy to follow programs
Good workshops
Professional mentoring
Customer Reviews
"A fantastic experience with Mission Nutrition. My initial request was managed quickly and effortless for me. The Consultant chosen a perfect match for what our situation. Sara was excellent. Sara was very knowledgeable, professional"

"Mission Nutrition helped me with a very personal issue (Natural Fertility Support) after a series of miscarriages. I can honestly say I felt truly supported throughout the whole process and the advice I received was second to none."

"Great team with real honest down to earth advice. Always felt supported and that my success was their shared success!"
11) Be Well Clinical Nutrition
BEST FOR

Holistic and Scientific Approach to Nutrition

SERVICES

Nutritional consultations, functional testing, wellness workshops, juice cleanses

WEBSITE
https://www.bwcn.co.nz
ADDRESS
Grey Lynn, Auckland
CONTACT DETAILS
tel:+64211507768
[email protected]
OPERATING HOURS
By appointment
Disease is complex and can be caused by a combination of factors. Clinical Nutrition is evidence-informed: research findings and traditional medicine knowledge are combined to identify the root cause of symptoms such as low mood, fatigue, weight gain, skin disorders, digestive problems and other types of disease.
Belinda of Be Well Nutrition is committed to using a holistic approach to healing and believe that the right diet for her client's body's needs and lifestyle allows their body, mind, and immune system to function at its optimum.
Every wellness plan at Be Well Nutrition is unique, founded in science, and tailored to every client's personal health needs.
Additionally, Belinda is a registered Clinical Nutritionist with a Diploma in Food and Nutrition as well as an advanced Diploma in Clinical Nutrition from Wellpark College of Natural Therapies.
Highlights
 Complimentary 15-minute health check
Qualified chef
Tailored meal plans
Experienced with functional tests (DUTCH hormone test, Complete Microbiome Mapping test, CardioIon test, Fit Genes genetic test)
Customer Reviews
Here is a comment left by a previous client:
"From the initial consult we felt instantly at ease and extremely comfortable in Belinda's approach, she collated extremely thorough details on my daughter's health and through discussion we found her to be most professional and extremely knowledgeable. After a series of consults and a well-being plan from Belinda, we strictly followed her recommendations and can say that her expertise helped tremendously, and that our daughter is now back at school living life again.  
We will forever be thankful to Belinda, she was so great to work with as she genuinely cared, listened and supported us fully at all times."
12) Caryn Zinn Nutrition
Caryn Zinn Nutrition is headed by Dr Caryn Zinn, whose background in nutrition first began with a Bachelor of Science degree, followed by a Nutrition & Dietetics, Honours degree. Caryn later pursued a Masters degree in sports nutrition and a Doctorate in the area of weight loss.
Currently, she works at AUT as a senior lecturer and nutrition researcher all while maintaining private practice nutrition work.
Caryn is an advocate of the whole food, lower carbohydrate, healthy fat approach and works with clients to apply this approach to metabolic health and sports nutrition contexts. 
Keeping this guiding dietary approach in mind, Caryn curates her services, particularly the strategies and diet plans, to fit each individual client's needs. After all, we all lead different lifestyles, and are likely in need of nutrients and lifestyle strategies unique to ourselves.
Highlights
Offers in-person and remote consultations
Tailored diet plans
13)  Natalie Brady – Natalie Brady Nutrition
| | |
| --- | --- |
| BEST FOR | Holistic Nutrition and Healthy Lifestyle Choices |
| SERVICES | Online Courses, Consultations, Enquiries, Workplace Wellness, Recipes, E-books |
| WEBSITE | https://www.nataliebrady.co.nz |
| ADDRESS | 81 Clyde Road, Browns Bay, Auckland 0630, New Zealand |
| CONTACT DETAILS | +64 21 126 4274 |
| OPERATING HOURS | — |
Natalie Brady is a registered clinical nutritionist who obtained her Diploma in Holistic Nutrition from Wellpark College of Natural Therapies. She also has a certificate in Qantum Reflex Analysis (Kinesiology). 
As a nutritionist, she believes that making realistic choices are much more important than pursuing a diet. Her philosophy includes proper nourishment, physical exercise, a good rest, stress management, and having a healthy mindset. 
She offers consultations, enquiries, and workplace wellness services to her clients. Additionally, her online courses are available that last for a span of eight weeks. 
In her website, she also provides free recipes. These include breakfasts, snacks, and a lot more for healthy meals.
Aside from her services, Natalie Brady's e-books on various topics about nutrition are available. Price starts at $19.97.
Highlights
NZ-registered clinical nutritionist

Offers consultations, enquiries, and workplace wellness 

Has free recipes on her website

Has e-books for additional resources
Customer Reviews
Here are some testimonials from her clients:
"After 6 weeks following your plan I've finally quit sugar (which I never thought I could happen), no more cravings, headaches, bloating, stomach cramps, my stomach is flatter, I'm waking up more refreshed. THANK YOU SO MUCH NAT! It's been SO much easier that I thought!" – Hannah (quit sugar, gut health client)
"My nutritional consultations with Natalie have been an awesome experience and allowed me to become so much more educated about healthy food choices. Not only have I met my weight loss goals but my energy levels and all round wellbeing is at the best it has been in years. The investment was well worth the rewards!" – Sophie (weight loss client)
14)  Zesty Fox Nutrition
Zesty Fox Nutrition is an individual founded and operated company that is geared specifically to help women attain the weight and health that they need. The owner is a registered nutritionist and has over 10 years in the food industry in which she brings to every client she handles.
Their approach is very ideal for mothers since the process and the program is long term and features 12-week guidance sessions to help them get into a routine best for them.
No more cutting down on the food clients love and instead focus more on the food density to determine the best balance for the individual.
The plan is personalized to tailor to the lifestyle and the assessment made by the nutritionist to steer women to the weight goals they intend to have.
To top it all off, they have a free 15 minute call for inquiring clients to get a glimpse of what they offer and how they intend to reach it with regards to what the client wants and needs in the long term.
Highlights
Step-by-step guided nutrition programs for women
Free 15 minute consultation
Confident Little Eaters Program for parents with fussy eaters
With that, we end our list of the best nutritionists in Auckland. These nutritionists will help you make the right changes so that you feel better about yourself.
Do you have any questions or comments about this topic? If you have one, just send us a message and we'll get back to you shortly.
Also if you want to focus on toning your body or building strength, you can check out the best personal trainers in Auckland!