By Anders Wilson
Need help to get that weight off your body or adjust to a particular diet for health issues? Fortunately for you, we've compiled a list of the best nutritionists in Auckland here.
We selected qualified and knowledgeable nutritionists who are easy to work with. Also, we picked those who are there to guide you to attain your health and fitness goals.
Are you ready to start your journey towards health and well-being? Here are the very best nutritionists in Auckland, if so!
1)  Erika Motoie – Mission Nutrition
BEST FOR
Healthy but Enjoyable Food Habits
SERVICES
Weight Management,

Intuitive & Mindful Eating

Sports Nutrition

Children / Family Nutrition

Women's & Men's Health

Disease-Related Diet

Managing Cancer

WEBSITE
https://missionnutrition.co.nz/our-team/erika-motoie/
ADDRESS
Ponsonby, Auckland
CONTACT DETAILS
+64 9-948 7999
OPERATING HOURS
Wednesday to Saturday (video call or in-clinic)
Erika Motoie is a qualified nutritionist and dietician in New Zealand with a wide area of expertise. She works at Mission Nutrition clinic at Ponsonby, Auckland.
From mindful dieting and eating disorders to sports nutrition and cancer management, she offers her 20 years of experience to help you feel your healthiest and look your best.
Her previous clients had been greatly helped by her stern, diligent and professional method, which brought outstanding and long-term positive results to their bodies.
She's available from Wednesday through to Saturday in her clinic in Ponsonby. Note that bookings are necessary for clinic, video and phone consultations.
Highlights
NZ-registered nutritionist
Wide area of expertise
Stern, diligent and professional
Available from Wednesday to Saturday
Customer Reviews 
Here's one of her clients, Jeremy, who left a review on the website:
"Erika was very diligent, persistent, encouraging, and knowledgeable.  She was very kind but also stern and assertive when I needed her to be.  She helped me become better with my eating habits and ultimately lose weight.  I would recommend Erika to anybody looking for a Dietitian/Nutritionist, and especially to those, like me who tried everything and who have been up and down with their weight their whole life."
2)  Gavin Clearkin – Performance Nutrition Services Limited
BEST FOR
Sports Nutrition
SERVICES
●      Sports Nutrition

●      General Weight Loss

●      Body Fat Loss and Lean Muscle Gain

●      Clinical Nutrition

●      Corporate Nutrition

●      General Health and Well-Being

●      Advanced Supplementation Advice

●      Optimising Body Composition

●      ​Fertility Nutrition

●      Online Nutrition Consultations available

●      School Sports Nutrition

WEBSITE
http://www.performancenutritionservices.com/about.html
ADDRESS
174d Ladies Mile, Ellerslie, Auckland 1051, New Zealand
CONTACT DETAILS
+64 21 737 317
OPERATING HOURS
—
If you're competing in sports at the national or professional level or simply for fun and need an excellent nutritionist to help you, Gavin Clearkin should be your choice!
He is a member of the International Olympic Committee and has worked with a long list of elite teams and individuals in various sports like rugby, cricket, sailing and softball.
He gives clients proven, scientific and modern advice so they can achieve their goals. In other words, he knows what works and what doesn't to drive certain results.
With great feedback from clients, he's one of the best nutritionists in Auckland who will support you so that you can bring your A Game to competitions.
Highlights
World-class nutritionist
Has worked with elite teams and sportsmen
Provides proven, scientific and modern advice
IOC member
Customer Reviews
On Google, one client shared this:
"Cheers Gavin, I'm a keen long distance runner and Gav's advice and plans have made a huge step up in my performance. Highly recommend to anyone who's serious about improving their performance with smarter nutrition. Thanks Frank."
3)  Kavneet Kaur – Feel Fresh Nutrition
BEST FOR
Empathetic and Skilled Nutritionist
SERVICES
Vegetarian Eating

Women's Health

Diabetes Management

Heart Health and Hypertension

Metabolic Disorders

Weight Management

Skin Health

WEBSITE
https://feelfreshnutrition.com/about#aboutkavneet
ADDRESS
8 George Street, Newmarket, Auckland 1023, New Zealand
CONTACT DETAILS
+64 27 376 7388
OPERATING HOURS
Monday to Friday: 7am – 8pm

Saturday: 7am – 4pm
Think your dieting and hard work was all for nothing? Do you need assistance to lower your cholesterol or avoid certain foods? Kavneet Kaur will be able to help you.
She is a qualified nutritionist specialising in general health diets and lifestyles. This includes weight management, cardiovascular health, diabetes, and vegetarian eating.
She utilises a behavioral approach to help you make important dietary changes and stay on track. Plus, she has many fun and wholesome recipes in mind for her clients.
Highlights
Qualified nutritionist
Specialises in general health diet and lifestyle
Lots of fun and wholesome recipes
Empathetic and skilled nutritionist 
Customer Reviews 
Here's feedback from one client, Patrick, on Google:
"I had struggled with losing weight and keeping my health in check for awhile and now I have good balance in my life with exercise and food. I have never eaten salad so much in life and enjoyed every bite, and I even get to chuck in treats each week to stop me craving! Pairing that with the exercise I managed to lose 10kgs and feel so much better about life and myself. Thank you Kavneet for helping me get back on track!"
4)  Lynda – Nutrition for Life
BEST FOR
Healthy Lifestyle Education and Advice
SERVICES
●      Fat loss with long term results

●      Exercise and Sports Nutrition

●      Weight Gain

●      Preconception, Pregnancy and Post Pregnancy

●      Weight Management

●      Vegetarian

●      Increased Energy

●      Irritable Bowel

●      Coeliac

●      High Blood Pressure

●      High Cholesterol

WEBSITE
https://www.nutritionforlife.nz/about-lynda
ADDRESS
444 Beach Road, Murrays Bay, Auckland 0630, New Zealand
CONTACT DETAILS
+64 9-478 3018
OPERATING HOURS
Tuesday to Thursday: 9am – 5.30pm

Saturday: 9am – 1.30pm
Healthy weight loss results from a change of mindset plus action, not just forced dietary changes. That's why fad diets are ineffective and last only for a short time.
At Nutrition for Life, nutritionist Lynda can guide you in your wellness and weight loss journey. She has over 17 years of experience, having worked with many clients.
Lynda will constantly remind you of the importance of healthy eating and exercise. She herself experienced this to become healthier and livelier — and so can you.
Moreover, she can advise and guide women in nutrition and diet during the pregnancy stages such as preconception, pregnancy and post-pregnancy.
Highlights 
Educates and advises clients about healthy eating and exercise
Over 17 years of experience
Personalised approach
Customer Reviews 
One customer, Monique Perry, shared this on Google about one of the best nutritionists in Auckland:
"I have always considered myself to be fit and healthy, but once I hit my mid 30's the kilos started adding up and nothing I did seemed to shake it off. I decided to do Lynda's 6 week programme and discovered that not only was I not eating the right foods, but I actually wasn't eating enough.
Because healthy eating is a lifestyle change, not a diet, Lynda wrote a plan that was easy to follow and still included my wine and chocolate and I was surprised to see the fat just melt away. I look and feel so much better. Thanks Lynda for making it so easy.. if only I met her years ago. Highly recommended."
5)  Annelies Grimshaw – Key Nutrition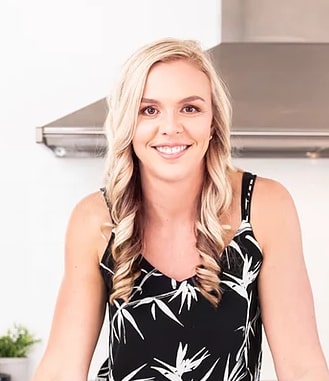 BEST FOR
Healthy Nutrition & Habits
SERVICES
●      Weight Loss

●      Sports Nutrition

●      Gut Health

●      Hormonal Balance

●      Low Energy / Fatigue

●      Emotional Eating

●      Dietary Requirements (e.g vegan / keto)

●      Other health issues like depression / anxiety or diabetes

WEBSITE
https://www.keynutrition.co.nz/
ADDRESS
6 Alan Avenue, Henderson, Auckland 0610, New Zealand
CONTACT DETAILS
+64 210 830 5423
OPERATING HOURS
Monday: 10am – 7pm

Tuesday: 9am – 6pm

Wednesday: 9am – 8pm

Thursday: 9am – 7pm

Friday: 9am – 5pm

Saturday: 10.30am – 3pm
Looking to keep fit, change to a keto diet or overcome stress eating? One of the best nutritionists in Auckland you can work with for this is Annelies Grimshaw.
She's a fitness and nutrition guru with over a decade of experience — and she looks the part too! Her passion is in seeing people have better health and well-being.
With her, food recipes will be interesting and enjoyable so you can stick with our diet better in the long run. Here, it's all about teamwork, support and impressive results. 
Highlights
Nutrition and fitness expert
10 years of experience
Interesting and fun food recipes
Motivates you to change your bad habits
Customer Reviews
One client, Raeleen Desmond, wrote a review on Google:
"Key Nutrition is the best place to gain invaluable information for your health and well being. Annelies has so much knowledge about nutrition and the impact this has on your body.  She also offers a program to gain insight into Gut Health that I would highly recommend.  I personally struggled with health issues but with Annelies time and insight, she has helped me overcome most of these problems.  I am no longer as fatigued, my concentration has improved and I am able to workout better at the gym. 
Her recipes are also amazing and easy to follow.  They are convienent to make for the busy work week. 
Make some time and contact her today to answer any questions you have!"
With that, we end our list of the best nutritionists in Auckland. These nutritionists will help you make the right changes so that you feel better about yourself.
Do you have any questions or comments about this topic? If you have one, just send us a message and we'll get back to you shortly.
Also if you want to focus on toning your body or building strength, you can check out the best personal trainers in Auckland!