The 8 Best Nutritionists in Wellington
Healthy meals should be interesting and fun so we can stick to them. In this article, we've selected the best nutritionists in Wellington who can help you achieve healthy eating habits to reach your goal weight.
We based this list on nutritionists who have provided amazing results for clients in terms of diet and lifestyle. Furthermore, we made sure that they are qualified and experienced as well.
If you're ready, we now present to you the best nutritionists in Wellington!
1) Shelley Gawith – Shelley Gawith Functional Nutrition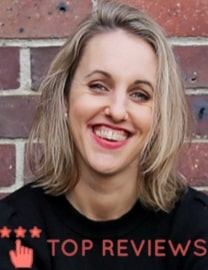 BEST FOR
Functional nutrition
SERVICES
Initial Consultation

Functional Evaluation

Extensive Kinesiology and Muscle Testing

WEBSITE
https://shelleygawith.com/
ADDRESS
AMI Building Level 3/342 Lambton Quay, Wellington Central, Wellington 6011, New Zealand
CONTACT DETAILS
+64 21 168 3699
OPERATING HOURS
Monday – Friday: 9.00 AM – 5.00 PM
Stressed out at work or feeling tired and sleepy all the time? If you said yes to either, then you should consult with Shelley Gawith for functional nutrition.
Functional nutrition takes into account your body's physiological systems–like digestive, nervous, and musculoskeletal systems–and ensures that they are working with one another.
Certified functional nutritionist Shelley Gawith can go on this journey with you and support you toward achieving optimal health and wellness.
Shelley is an advocate of functional nutrition, having recovered from her chronic fatigue through the same methods. At that time, her health was in danger as a result of always being burnt out at work.
When you work with her, your body's condition will first be evaluated through consultation or muscle testing and kinesiology. Based on the results, she will develop a personalised nutrition plan to get your body back to its best and healthiest state.
Highlights
Functional nutrition specialist
Certified, knowledgeable, and trained nutritionist
Effective methods
Uses the latest technology
Customer Reviews
Check out Edwina Ma's review of Shelley's services:
"I have loved working with Shelley on improving my health and wellbeing. She makes things easy to understand and practical to apply. We don't live in the same city but consultations over Skype work well and we have in-person consultations when she comes up to Auckland. Shelley is amazing! I highly recommend seeing her!"
2) Becky Jones – The Performance Pantry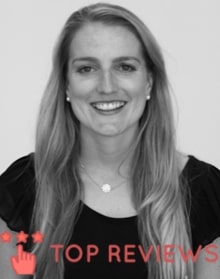 BEST FOR
Sports nutrition
SERVICES
Endurance Sports (Cycling, Triathlon & Running)

Low Energy Availability & RED-S

Maximising Training Adaptations from Nutrition Strategies

Digestive Issues During or Around Exercise

Fatigue with Training and Fuelling Adequately

Female Exercise Concerns (e.g. Loss or Disruption of Menstrual Cycle)

Medical Issues or Injuries Affecting Training (e.g. Bone Stress or Fracture, Low Iron levels etc.)

WEBSITE
https://theperformancepantry.co.nz/becky-jones
ADDRESS
187 Featherston Street, Wellington Central, Wellington 6011, New Zealand
CONTACT DETAILS
+64 21 985 929
OPERATING HOURS
Monday: 10.30 AM – 3.30 PM

Tuesday: 10.00 AM – 5.30 PM

Wednesday: 12.00 PM – 6.00 PM

Thursday: 8.00 PM – 9.00 PM
Whether you're a top-level sports competitor or a casual gym-goer needing nutritional guidance, Becky Jones from The Performance Pantry can help you.
Becky Jones is a registered dietician in New Zealand. She holds an International Olympic Committee (IOC) Sports Nutrition diploma and a postgraduate diploma in Nutrition and Dietetics.
Her focus is to educate and support you in optimising your sports performance. Furthermore, she will also help you achieve a healthy relationship with food.
Some of the elite sports teams she presently works with include Central Pulse netball team, Underwater Hockey NZ, and High Performance Sport NZ.
Highlights
Registered NZ dietician
Holistic approach (health and performance)
Holds an IOC sports nutrition diploma
Works with elite and rookie teams and individuals
Customer Reviews
Lucy Cotterill, a triathlete performer and coach, wrote about her experience in working with Becky Jones:
"Becky enlightened me on how to fuel my body to maximise it's output. My body responded within weeks of our first meeting and food became so much easier as a result of her support and forward planning. I was finally able to see results."
3) Megan O'Mara – Mission Nutrition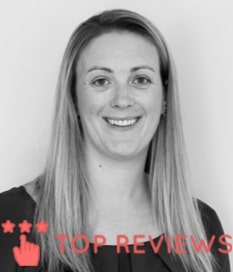 BEST FOR
Healthy lifestyle balance
SERVICES
Weight Management

Healthy Eating

Emotional Eating

Recreational Sports Nutrition

Children's / Family Nutrition

Menopause

Pregnancy / Postnatal Nutrition

Gut Health

Irritable Bowel Syndrome

WEBSITE
https://missionnutrition.co.nz/our-team/megan-omara/
ADDRESS
Revolve Fitness, Shop 7, Tawa Mall,, 210 Main Road, Tawa, Wellington 5028, New Zealand
CONTACT DETAILS
+64 9-948 7999
OPERATING HOURS
Tuesdays (face-to-face consultation)

Wednesdays & Thursdays (AIA clients, phone and video calls)
Feeling the pounds packing on and failing to lose them even after trying hard? We have a great suggestion–and it's working with qualified nutritionist Megan O'Mara!
Megan is committed to advising proper nutrition for clients so they can reach their personal health goals. Balancing diet and lifestyle is important, and these are what she focuses on.
She's one of the best nutritionists in Wellington and can assist clients with a range of nutritional services–from weight management and gut health to pregnancy and children's nutrition.
You can book a session with Megan on Tuesdays in their Wellington clinic or on Wednesdays and Thursdays through video or phone calls.
Highlights
Qualified nutritionist
Healthy lifestyle balance
Covers a wide range of issues
Video and phone call offered
Customer Reviews
One client, Monica, shared her nutrition experience with Megan:
"My journey with Megan started a few years ago. I was stuck in a cycle of eating well, then not so well, feeling guilty, convincing myself I would start again tomorrow, only to end up demolishing whatever I had in the fridge. There was no balance. Megan's expert advice and support has been invaluable. If you are looking to get healthy and a way to get on track and find balance then I would highly recommend that you see Megan."
4) Maya Markham – Maya Markham Clinical Nutritionist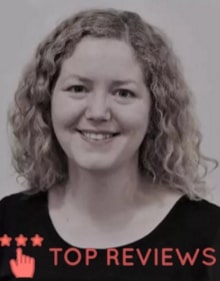 BEST FOR
Tailored nutrition plans
SERVICES
Better Mental Health

Healthy Pregnancy

Gut Health

Family Health

WEBSITE
https://www.practicalnutrition.co.nz/
ADDRESS
Level 1 Zephyr House, 82 Willis St Wellington, 6011 New Zealand
CONTACT DETAILS
021 260 6038
OPERATING HOURS
—
No diet or exercise plan can suit everyone, and this is one of the reasons why others fall short of their health goals. Fortunately, Maya Markham can assist you with this.
With a tailored approach, she is there to support you in your nutrition and eating plan every step of the way. She will assess factors such as exercise, sleep, mental health, lifestyle, and stress habits to find out what will work for you.
If you're experiencing digestive problems, changing to a keto diet, or trying to fix your stress eating habit, Maya has the expertise and knowledge to ensure your success. For these reasons, she's one of the best nutritionists in Wellington.
Highlights
Tailored nutrition plan
Knowledgeable and skilled practitioner
Supports you every step of the way
Customer Reviews
Bridget Thompson, a client, wrote this short-but-sweet review about Maya Markham's services:
"Maya has given great holistic nutritional advice for my whole family. Would highly recommend."
5) Sarah Holliday – Oni Nutrition Consultant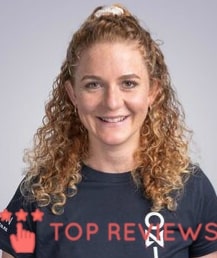 BEST FOR
Fitness training and nutrition guidance
SERVICES
Personal Training

Nutrition

Pre & Post Natal

Event Fitness Preparation

Injury Rehab

WEBSITE
https://www.oni.co.nz/sarah-holliday
ADDRESS
52-70 Taranaki Street, Te Aro, Wellington 6011, New Zealand
CONTACT DETAILS
+64 27 859 1920
OPERATING HOURS
24/7
You can get faster and better results when you combine exercise and proper nutrition. Doing so will help you burn fat, add muscles, improve endurance, and the like.
For this, Sarah Holliday is one of the best nutritionists in Wellington. She's a Level 4 personal trainer and nutrition advisor.
Her interest in sports and fitness goes back to when she was just 11 years old. She decided to cultivate her interest and graduated with a Sports and Exercise Science degree from Cardiff Metropolitan University (formerly UWIC) in London.
Sarah has considerable experience in helping clients in pre- and post-natal nutrition and exercise, injury rehabilitation, and event fitness preparation.
Highlights
Combines training and nutrition for best results
Has a wide range of expertise
Level 4 Personal Trainer and Nutrition Advisor
Passionate and experienced
Customer Reviews
Check out this review from a happy client named Louisa:
"I would never have had the motivation to workout while pregnant if I hadn't met Sarah. My recovery was very quick due to my level of fitness and the post natal training with her was again so useful to both mental and physical recovery.
Sarah is wonderful. She helps you get the most out of yourself without making it seem like a chore. She is always positive and works to each individuals needs. She is quiet but confident and gets results. I'm so happy I started on my fitness journey with her."
6) Gutsy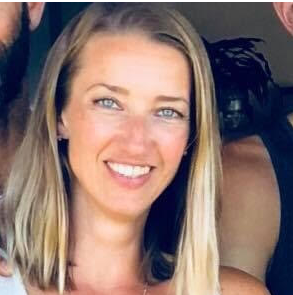 Marlies Elliot of Gutsy is passionate about helping her clients lead healthier and, therefore, happier lifestyles. Her extensive background in health and nutrition started with a career as a Physical Education teacher. Later on, she acquired a personal training qualification in New Zealand.
Working with Gutsy allows clients access to functional nutrition. One that addresses the imbalances in a person's body and restores the function through food, lifestyle and supplement interventions. There is no diagnoses, but Marlies works to educate and give advice after considering each client's bodily health.
Highlights
1-hr consultation for functional nutrition
Focuses on Gut Nutrition
Customer Reviews
"I've been seeing Marlies for nearly a year and have learnt so much from her. It's been motivating, educational and successful in quite a few areas of my life, especially in helping to get rid of my psoriasis. I can't recommend her enough."

"Working with Marlies has been a game changer in our health journeys. We have been working together with Marlies over the last couple of years and she has identified our intolerances and prepared protocols to improve our gut health."

7) Vicki Robinson – Well Nourished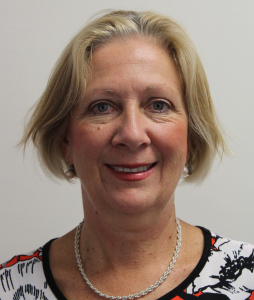 BEST FOR

Personalised nutrition plans for all ages to support good health especially for the gut, heart and brain.

SERVICES
Personalised Nutrition
WEBSITE
https://wellnourished.co.nz/
ADDRESS

Wakefield Gastroenterology Center, Level 3, Wakefield Hospital Florence St, Newtown, Wellington, 6021

CONTACT DETAILS

Phone

Wakefield GI Center 04 3818110

or email

OPERATING HOURS
Thursday: 9 – 5 pm
Vicki Robinson is the dietitian at Well Nourished. With over 30 years of experience, rest assured you're in good hands when you decide to acquire her services.
She can assist you in many ways, from reviewing your menus, helping you understand your nutritional issues, and supporting changes to your eating patterns.
All in all, Vicki Robinson is a very trusted dietitian by both public and private hospitals, so don't waste time looking for any other. Contact her now!
Highlights
Vast knowledge of nutrition and menu planning
Expert dietitian
Currently works for the Cancer Society NZ
8) Jacquie Harper – Living Cure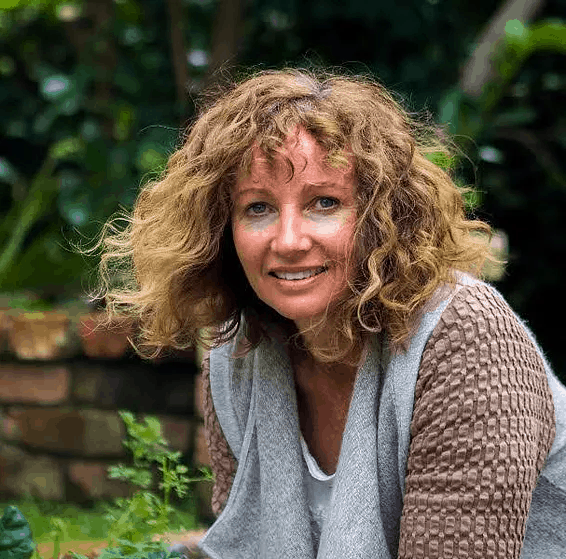 BEST FOR
Comprehensive, Holistic Health Assessment
SERVICES
Treatment Planning, Dietary Adjustment, Lifestyle Changes, Supplements
WEBSITE
https://www.livingcure.co.nz
ADDRESS
Karori, Wellington
CONTACT DETAILS
[email protected]
021414641
OPERATING HOURS
Contact for more information
Jacquie Harper is a nutritionist that helps her clients identify the root cause of their health concerns. This is how she ensures that the effects of her treatment plans are long-lasting and reliable, without any worry of future issues popping up.
Her treatment starts with a thorough assessment of the client, from the food they eat to their everyday lifestyle, and everything in between. Using this information, she identifies the health of the body's various systems.
Afterwards, she creates a personalised treatment plan that addresses said issues. You won't need to worry about its efficacy, as her plans are based on actual, credible research.
All in all, Jacquie Harper is a nutritionist you can count on to help you accomplish health goals that are actually possible. If you're interested, feel free to contact her through mail, phone, or her website to get your wellness journey started.
Highlights
Comprehensive, holistic health assessment
Personlised treatment plans
Based on research-informed practices
Realistic, achievable health goals
And that completes our list of the best nutritionists in Wellington. With their services and guidance, you'll be able to attain your goal weight and feel healthy with confidence.
Did we miss other nutritionists that should be on our list? If you think so, let us know in the comments and we'll update this post as soon as we can.
Can't go to the gym because you're busy? Well, you can try the best treadmills in New Zealand so you can burn away some calories at home in your spare time.