The 5 Best Opticians in Wellington
Can't make out faces on the street or read the presentation in your meeting? It's advisable to go for a checkup and correct your vision in that case — and for that, we've brought you the best opticians in Wellington.
Continuing like that without rectifying the matter can be dangerous (literally) because you don't see your way. You can't drive well, see cars on the road, or avoid danger.
Optometrists can help by prescribing lenses for you. The optometrist will give you a retinal check before letting you read a series of letters and numbers with mock glasses.
They can make either contact lenses or spectacles based on that. Then the rest is up to the opticians to see if the glasses fit and look great on you.
As you can see, there's nothing to be scared of about the process! So if you're ready, here are the best opticians in Wellington!
1)  Sercombe & Matheson Opticians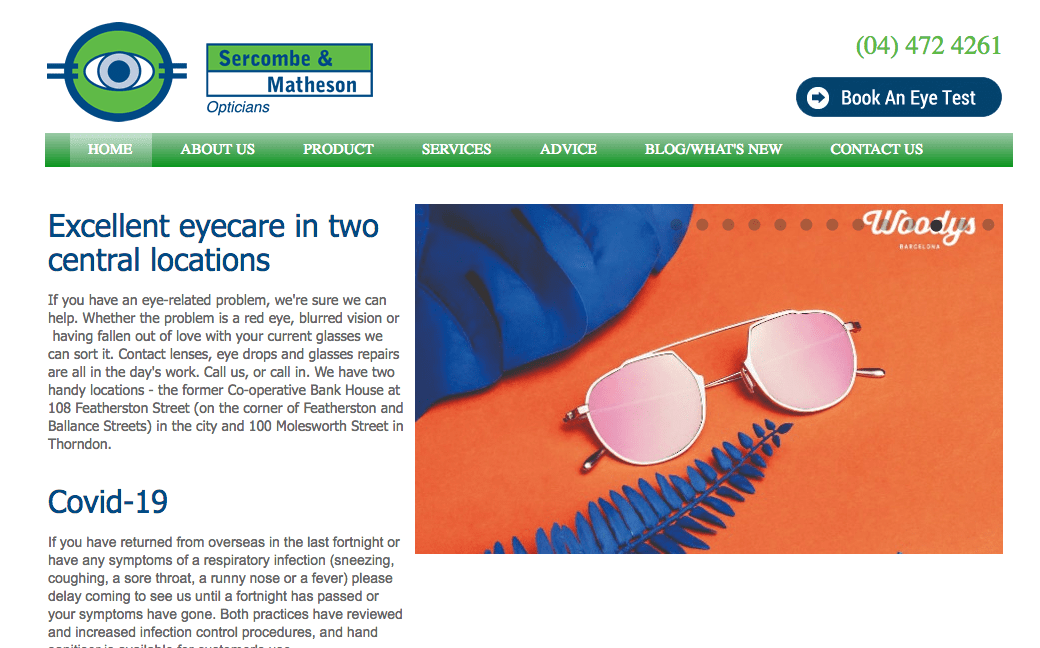 Best for
Frame and Lens Selection
Services
Eye Exams, Spectacles, Workshop, and Warranty Services
Address
Co-operative Bank House

Corner Featherston and Ballance Streets, Wellington, New Zealand 6011

Contact no
(04) 472 4261
Website
https://www.opticians.co.nz/
Unlike before, wearing glasses today is considered pretty cool. Sercombe and Matheson offers a line of European frames in the likes of Dutz, William Morris, Prodesign, ic! berlin, and others.
As soon as you get your prescription, helpful and trained opticians will attend to you. They will guide you in choosing the right frame and ensuring they're comfortable and awesome for your face.
Also, a lot of clients get contact lenses here. Whether you need disposable, soft, or rigid lenses, they will advise you on what's best based on your prescription.
Highlights
Offers European frames
Trained and friendly opticians
Contact lenses are available
Customer Reviews
Truwayne Gordon recommends Sercombe & Matheson on Google Reviews: 
"Friendly staff and great service. My mykita glasses needed an adjustment after the temples came loose. The competent and friendly technicians adjusted and cleaned my glasses. I expected to pay a bit for this service, but was pleasantly surprised by the "you're all good"!"
2)  Mr Foureyes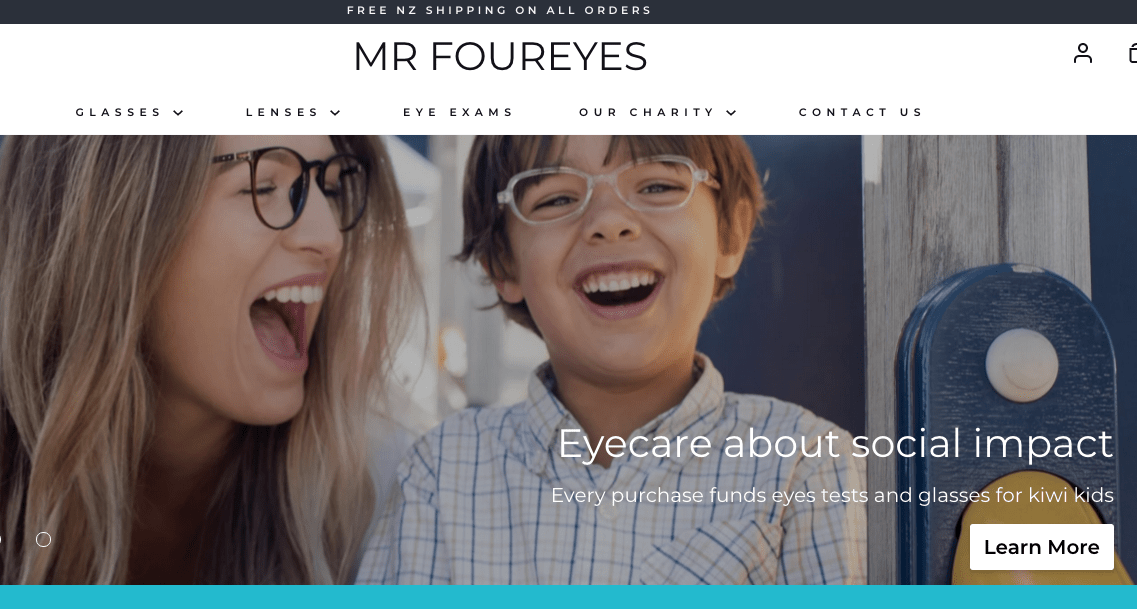 | | |
| --- | --- |
| Best for | Children's Glasses |
| Services | Glasses, Lenses, and Eye Exams |
| Address | 57 Rakau Rd, Hataitai, Wellington 6021, New Zealand |
| Contact no | 021 938 269 |
| Website | https://mrfoureyes.co.nz/ |
If your kiddo needs a pair of glasses, Mr Foureyes is the one to call. Ravi Dass has a fun and lively personality and has been helping kids see better with over 15 years of experience.
Offering a selection of eyewear for children, he will assist the kid or parent in finding a pair that looks cute and good-looking — as well as something that is light and comfortable.
Mr Foureyes has 3 branches across the Wellington Region. Note that you should visit them too if you believe in charity: the brand is also dedicated to helping kids in need by donating a pair of glasses every time you buy one.
Highlights
Selection of frames for children, men, and women
Over 15 years of experience
Supports children's eye needs
Customer Reviews
On Google Reviews Joanne Berry said:
"Im very grateful to Ravi and his team for picking up on an eye problem that my daughter was having that would have continued to cause her problems.Very friendly and professional.We are waiting on some new glasses in the post. This is important work.See you in six months time Ravi."
3)  Focal Point Optometrists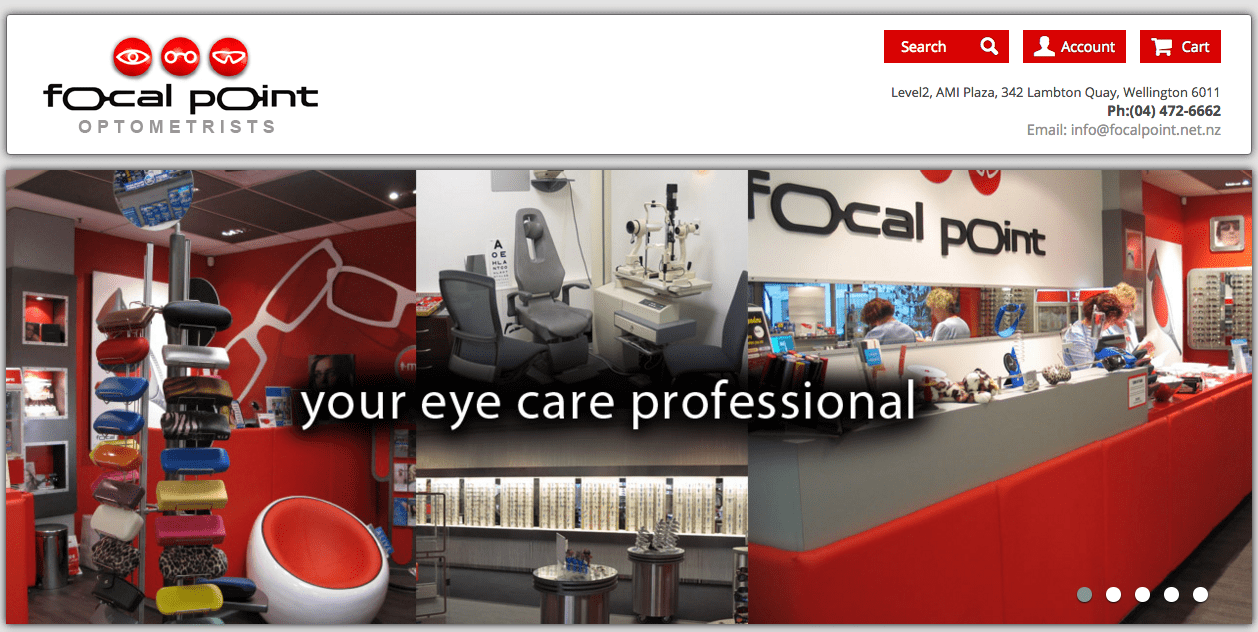 | | |
| --- | --- |
| Best for | Genuine Customer Care |
| Services | Eye Exams, Spectacles/Glasses, Contact Lenses, and Sunglasses |
| Address | Level2, AMI Plaza, 342 Lambton Quay, Wellington, New Zealand 6011 |
| Contact no | (04) 472 6662 |
| Website | https://www.focalpoint.net.nz |
Some optometrists only care about selling their frames through dishonest schemes and wrong prescriptions. But here at Focal Point, they promise real and honest service.
Being independent, they are able to select the most attractive, stylish, or elegant frames you can wear. Their frames are made in New Zealand and boast a remarkable level of quality and comfort.
They have a team of opticians to give you advice and insights. If you don't know which glasses are most suitable for your personality or style, they'd be more than happy to help.
As they provide an ethical promise, you can have trust or confidence with them. Therefore, they are one of the best opticians in Wellington.
Highlights
Real care for the clients
Wide choices for frames and lenses
Approachable and trained opticians
Customer Reviews 
Another from Google Reviews, Katarina Macarena mentioned:
"Always incredibly helpful, Jen is the best optometrist I have been to. She has also been fantastic in advising on lasik eye surgery, and taking care of my post op assessments."
4)  Barry & Sargent Optometrists

| | |
| --- | --- |
| Best for | Signature Design Frames |
| Services | Eye Tests, Contact Lenses, Frames, Vision Training, Workshop Services |
| Address | 1st Floor, Grand Arcade, 16-18 Willis Street, Wellington, New Zealand |
| Contact no | 04 473 7047 |
| Website | http://www.barryandsargent.co.nz/ |
Like designer brand eyeglasses that complement your fashion? At Barry & Sargent, you get a whole mess of options including local Kiwi-made ones.
It has brands like Ray-Ban, Adidas, Kate Sylvester, William Morris, Wayne Cooper, Barkers', Woodys, and lots more. While correcting your vision, these frames will make anyone more attractive!
There are also lenses (whether single vision or multifocal) for both rigid and soft lens users. Along with that, their lens solutions are affordable, which is why we think they're among the top options if you need the best opticians in Wellington.
Highlights
Array of signature frames
Contact lenses options
Affordable lens solutions
Customer Reviews
Amanda Catterall shares her experience in Barry & Sargent:
"The eye test was 45 minutes and very comprehensive, my optometrist (Natalie) provided a really good service and I left feeling well informed. I would definitely recommend this practice to anyone who is looking for great eye care and friendly staff."
This review further supports this company's presence in our best opticians in Wellington list!
5)  OPSM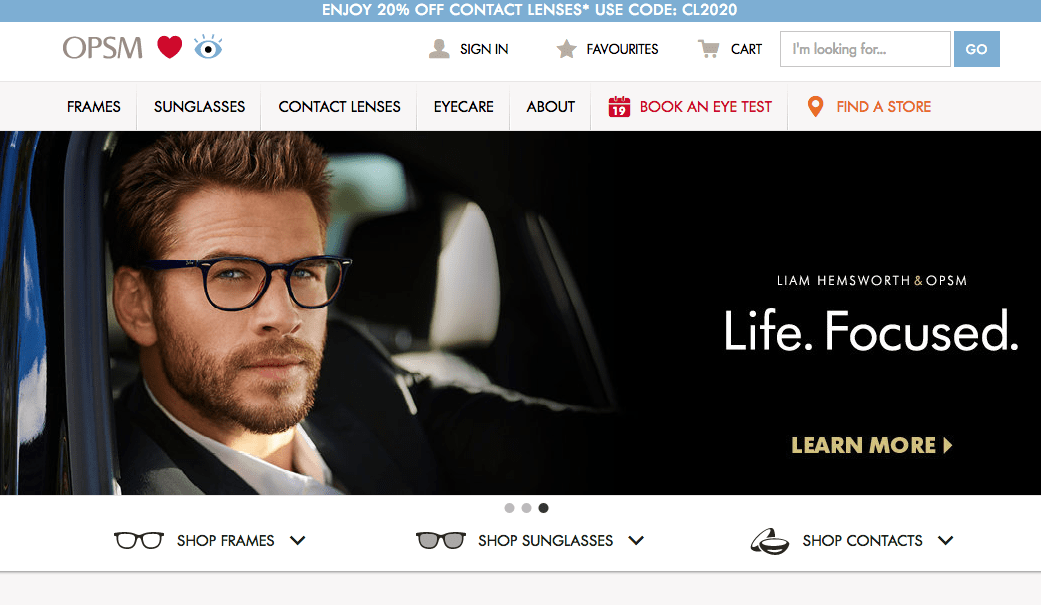 | | |
| --- | --- |
| Best for | Passionate Team and Service |
| Services | Frames, Sunglasses, Eyecare, and Contact Lenses |
| Address | MLC Building, 33 Hunter St, Wellington, New Zealand 6011 |
| Contact no |  04 471 0310 |
| Website | https://www.opsm.co.nz |
Since its inception in Sydney almost 90 years ago, Optical Prescription Spectacle Makers has been fuelled by pure love for their work. This has led them to become one of the best opticians in Wellington.
It offers plenty of world-class frames like Ray-Ban, Persol, Tiffany & Co, Giorgio Armani, Sferoflex, Polo Prep, Oakley, Burberry, Prada, Vogue, and the list goes on.
In addition, their team can examine your eyes and learn their current condition using advanced eye technology. This way, you will get the best care and treatment for your eyes.
Highlights
Modern optic equipment
Passionate individuals
Famous frame brands
Customer Reviews
As posted on the website, Trudy Atkinson said:
"The customer service and friendly staff made it an enjoyable experience, with exceptional service and help when choosing frames."
And that's it for the best opticians in Wellington. It's nice to stop by and appreciate our eyes because they let us see everything life has to offer, so it's really important that we take care of them.
Have you any questions for us about this topic? Feel free to send us a message and we'll get back to you as soon as possible.
At any rate, besides our eyes, our teeth deserve special attention too. For this, you can read about the best dentists in Wellington!