The 14 Best Optometrists in Auckland
Our eyes deserve the best care and attention simply because they allow us to live life to the fullest. Here we've put together a list of the best optometrists in Auckland to help you see clearly.
An optometrist is a specialist who checks your eyes and corrects them through lenses or eyeglasses. He is focused on the lighter eye conditions as compared to an ophthalmologist.
In addition to assessing your eye and helping you choose a comfortable frame, a good optometrist also gives you invaluable advice to reduce the dryness in your eye or what lens you should use.
Now then, moving forward, here are the best optometrists in Auckland so that you can have better vision.
1)  OPTICS1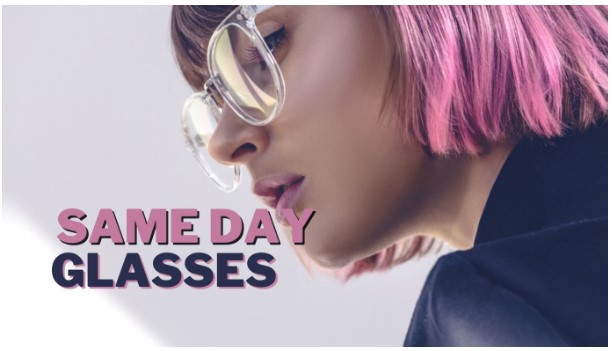 OPTICS1 is a company that provides clients with a wide range of eye care services and products to ensure that they get comprehensive and inclusive glasses for their own individualized needs as well.
Furthermore, we also like that their selection of lenses has various features such as reducing eye strain, being anti-reflective, improving contrast, and reducing glare among others while also sporting it in various styles.
Past clients have commended them for their efficient and speedy services that ensured that they got their glasses at discounted rates but with the same quality and fit that they priorly had.
Aside from these, same-day glasses service is available at their Auckland CBD store.
Experience the joy of crystal-clear vision without any delay! At their store, they maintain an extensive inventory of thousands of frames, all readily available and waiting for you.
You won't have to wait long to find your perfect pair, and with our lightning-fast service, they can dispatch your new glasses on the same day for most single vision prescriptions. Don't let anything hold you back from your dream of better vision.
Note though that there might be some limitations when it comes to their selection of products online to which clients may find it better to check it out on any of their physical stores.
Overall, with their comprehensive and versatile range of glasses selections available, valuable discounts applied, and highly accommodating personnel, we recommend that interested clients check them out.
Highlights
Over 25 years of experience
Same day glasses available
Abundant choices
Unbeatable value
Customer Reviews
Here are some reviews from their clients:
​"Super friendly and super fast. they reglazed my Persol glasses in 1 hour. Cost about half what I was quoted from my usual optician. so happy to have found this place.. "
"I'm so glad I found this company in Auckland. They made everything really easy and had my new lenses ready in an hour which meant that suddenly, I was no longer looking through damaged lenses and had clear vision! I also bought a new pair of glasses that they immediately offered a discount on, I added transition lenses too."
"Optics 1 have been my go – to for my glasses for 4 years now! Ally and Her team always go above and beyond to help me find the best pair and best options for my deteriorating eyesight. I'm so grateful for Optics 1 for their incredible customer services. I think it's safe to say I'll be a lifetime customer!"
2)  Matthews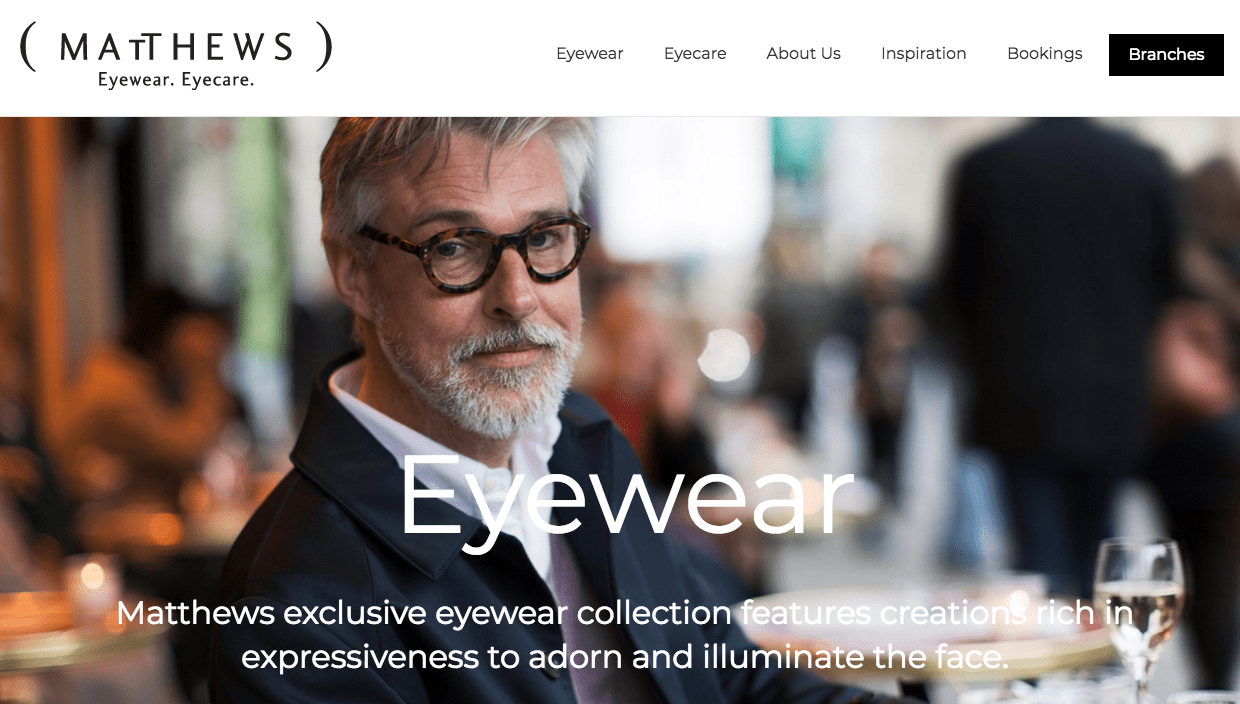 | | |
| --- | --- |
| Best for | Artistic Eyeglasses |
| Services | Eye Wear and Eye Care |
| Address | 17 Victoria Street East, Auckland 1010, New Zealand |
| Contact no | (09) 379 9157 |
| Website | https://matthews.co.nz/ |
If you need to get your eye checked or want spectacles that match your best outfit, go for Matthews! They offer a large variety of signature glasses to fit the contours of your face and personality.
The goal is to correct your sight and eye issues, be they short-sightedness or painful eyes. You can do it in a stylish way through their classy range of eyewear.
It is a family business that was begun in 1957 by Bill Matthews but continued by his son and wife Phil and Lynley Matthews. You can expect the dedicated services of a proper family-run, legacy business here.
Highlights
Signature brands eyewear
Professional eye care and treatment
Customer Reviews
For an eye checkup, Google Reviewer River Shaw wrote:
"Isla identified my problems in the most professional way possible after a comprehensive eye test. She also educated me well on the mechanisms of dry eyes so that I can take preemptive measures to address the problem. Top notch service, highly recommended."
3)  Auckland Optometrists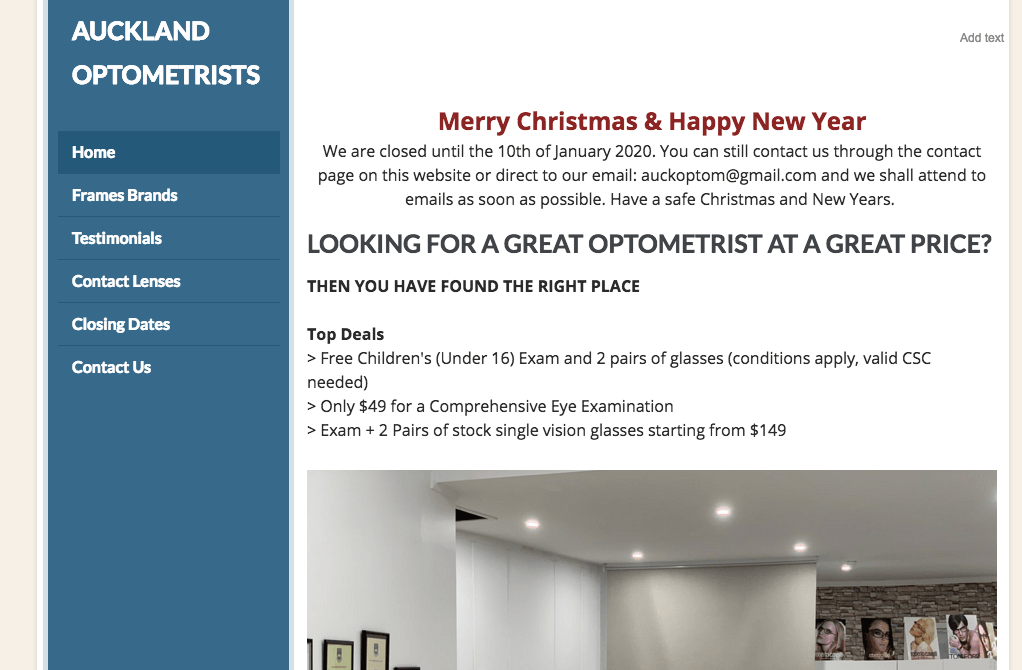 | | |
| --- | --- |
| Best for | Children Eyewear |
| Services | Eye Tests, Children's Vision, Contact Lenses, and Eyewear |
| Address | 109 A Trafalgar Street, Royal Oak, Auckland 1061, New Zealand |
| Contact no | 09 636 3639 |
| Website | https://aucklandoptometrists.com/ |
Show your care for your eyes and get affordable rates with Auckland Optometrists. Shahin Khayami founded this practice in 2004, and it's located in Royal Oak, Auckland.
With the most up-to-date knowledge and latest equipment, he specialises in children's eye care, glaucoma prescription, contact lenses, and of course, eye wear.
There are packages you can get that will give you value. For instance, with the Children Spectacle Card, you get a free checkup and two pairs of child glasses for free.
Highlights
More than 20 years of experience
Can address eye problems and diseases
Children eye specialist
Customer Reviews
Sanaz Taherian writes on Google Reviews that this clinic is truly worth going to:
"My son has always had anxiety going to optometrists, but Auckland Optometrist approache was so pleasant and calming that he felt so at ease. I definitely recommend especially if you have little children. So friendly and professional. Thank you so much."
4)  John O'Connor Optometrists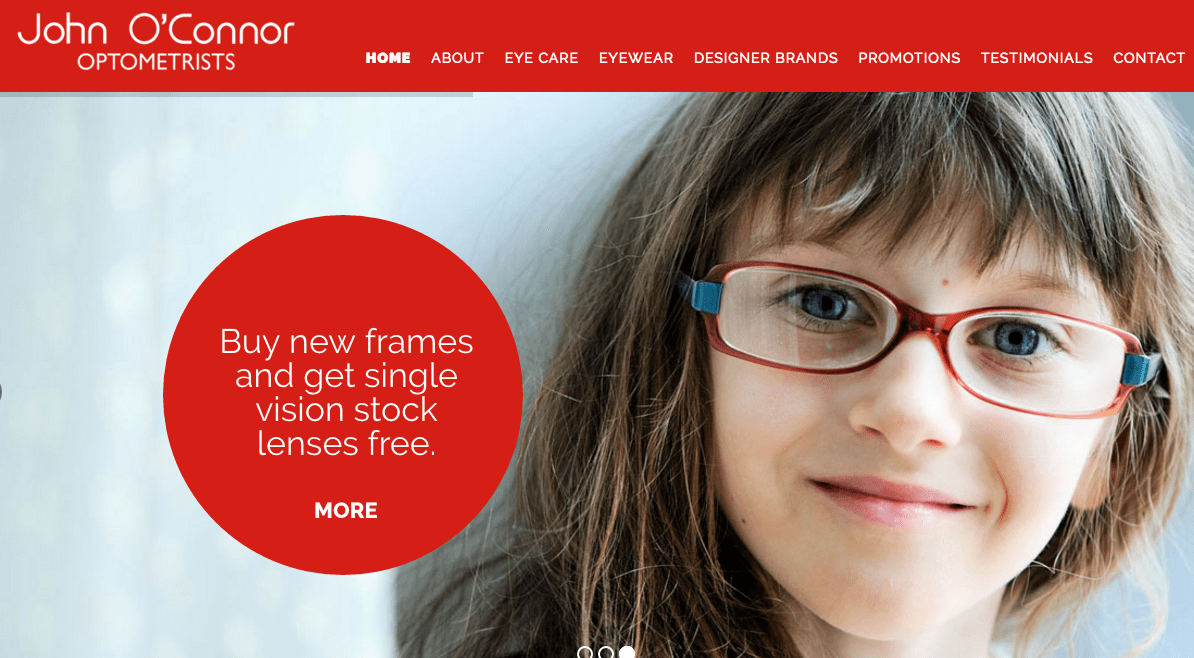 | | |
| --- | --- |
| Best for | Comprehensive Eye Checkup |
| Services | Eye Exams, Eyewear, and Contact Lenses |
| Address | 371 Great North Road, Henderson, Auckland, New Zealand |
| Contact no | 09 836 1731 |
| Website | https://www.johnoconnor.co.nz/ |
It's definitely helpful to have an accurate prescription for your eyes. John O'Connor does that to correct your vision or for you to know the condition of your eyes.
They have a massive array of frame options here. A lot of brands are represented in their stock, like Armani, Fendi, Lacoste, Boss, Dior, and others.
In Auckland, it has branches in Henderson and Newmarket that are easily accessible by bus or train. Both branches are open from Monday to Saturday.
Highlights
Comprehensive eye checkup
Affordable rates
Branded frames
Customer Reviews
Jake Mesias was very glad about the service, and he said:
"Colin was very helpful! Excellent customer service. They even price-matched opsm so we got a very good deal! The lenses were ready in just 3 days. Highly recommended!"
5) Lowes Taaffe & Bhikoo Pakuranga Optometrists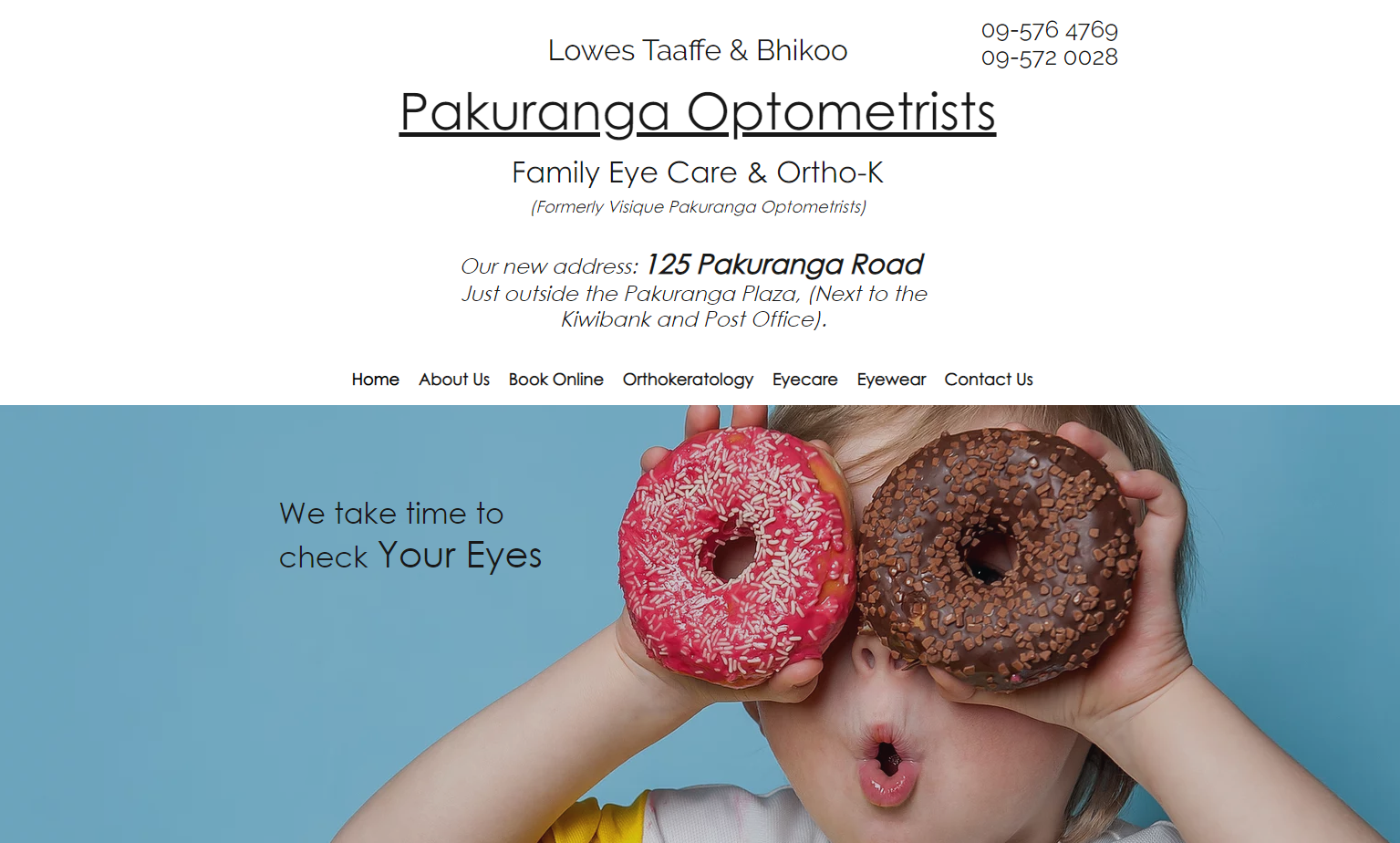 | | |
| --- | --- |
| Best for | Contact Lenses |
| Services | Eye Test, Ortho-K Lenses, and Specialty Contact Lenses |
| Address | 125 Pakuranga Road, Pakuranga, Auckland 2010 |
| Contact no | 09 576 4769; 09 572 0028 |
| Website | https://www.pakurangaoptometrists.co.nz/ |
Feel like nixing the geeky glasses as you go about the city? Try the clever Ortho-K lenses from Lowes Taaffe & Bhikoo Pakuranga Optometrists, which is one of the best optometrists in Auckland.
Ortho-K lenses correct your vision overnight. In the morning, it will seem like magic — you can go about without any visual aid.
What's more, they offer a lot of contact lens solutions that can be used daily, fortnightly, or monthly. There are also progressive or coloured lenses to help your eyes see clearly.
Highlights
Offers Ortho-K lenses
Kiwi owned and operated
Conducts reliable eye tests
Customer Reviews
Manish M gives a 5-star rating for Lowes Taaffe & Bhikoo Pakuranga Optometrists, she commented:
"I was seen by Betty for an eye exam. She was very thorough, professional, and friendly while patiently explaining what was going on and sharing the results. Awesome to deal with and great prices too!"
6)  Mortimer Hirst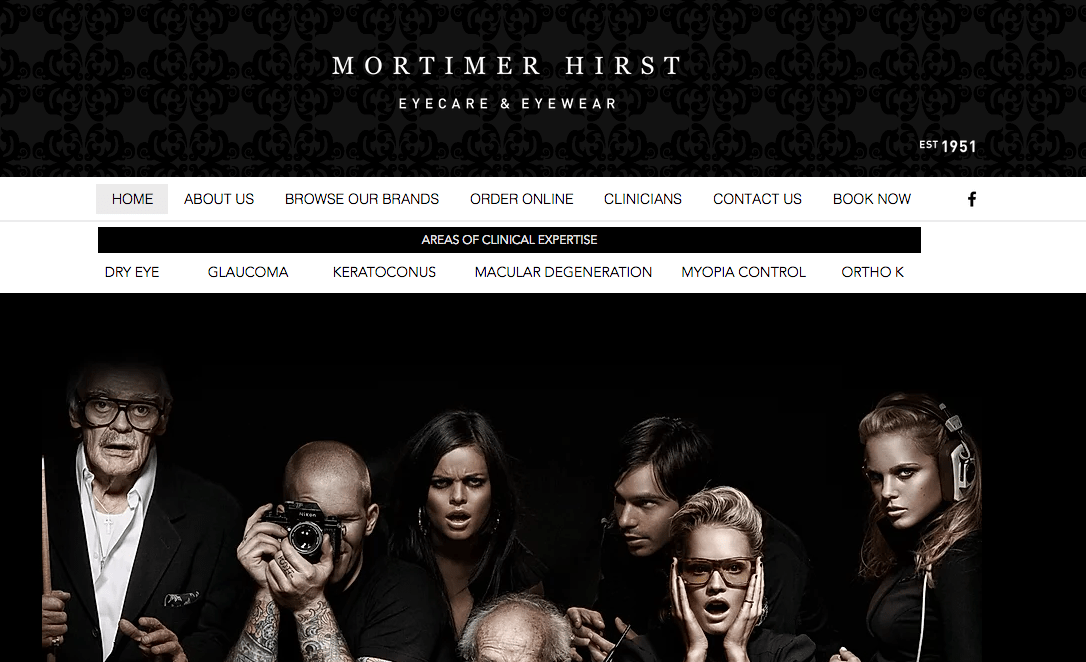 | | |
| --- | --- |
| Best for | All-Around Optometrist |
| Services | Eye Wear and Eye Care |
| Address | 42/44 Hurstmere Road, Takapuna, Auckland 0622, New Zealand |
| Contact no | +64 9 379 8950 |
| Website | https://www.mortimerhirst.co.nz/ |
Known in New Zealand and Australia, Mortimer Hirst brings a comprehensive service. They do everything from eye tests & contact lens fitting right through to prescribing treatments for eye diseases and lens repairs.
This dates back to the 1940s when it manufactured contact lenses for the local dwellers. With 4 branches across Auckland, they make it easy for you to find them without travelling a long way.
And when it comes to eyewear, they have many carefully selected brands that will fit the particular style and contour of each face. The staff are also highly trained and aware of the newest trends and developments.
And that's the reason we chose this for the best optometrists in Auckland.
Highlights
One-stop shop services
Makes incredible contact lenses
Proficient and friendly staff
Customer Reviews
Katie didn't like to venture out with glasses, though she said her eyesight was becoming a problem. One day, she decided to visit Mortimer Hirst for a checkup and new glasses, she said from Google Reviews:
"I went in there and they made me feel at home right from the second i stepped in the door. They tested my eyes and made me feel at ease the whole way through then they spent another hour or so helping me to chose the perfect frames."
She then concluded that the glasses fitted perfectly and that she couldn't be happier.
7) Optics 1 Optometrists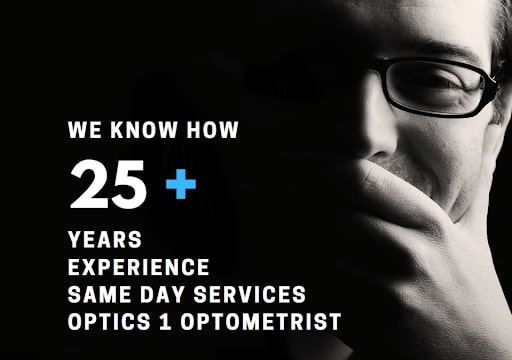 BEST FOR
High Quality & Fast Service
WEBSITE
https://www.optics1.me/
ADDRESS
City Store: 20 High Street, Auckland CBD, Auckland 1010
Albany Store: Shop 1/98 Rosedale Road, Rosedale 0632
CONTACT DETAILS
City Store:

[email protected]


09 369 1553
09 320 1153

Albany Store:

[email protected]


09 418 4688
OPERATING HOURS
City Store:
10:00 AM ~ 6:00 PM (Mon ~ Fri)
10:00 AM ~ 5:00 PM (Sat)
Closed (Sun)

Albany Store:
10:00 AM ~ 6:00 PM (Mon ~ Fri)
10:00 AM ~ 6:00 PM (Sat)
Closed (Sun)
Optics 1 Optometrists is a company that offers a wide range of eyewear for people of all ages. Their expert team of technicians have many years of experience, which is why they' re are also able to accommodate outside prescriptions.
Need your glasses made in a rush? Optics 1 also offers same day glasses services for most single vision prescriptions. With their commitment to customer satisfaction, you can rest assured that Optics 1 will do their best to fulfil your optical needs.
Highlights
Over 60 years of experience
Same day glasses available
8) NVISION Eyecare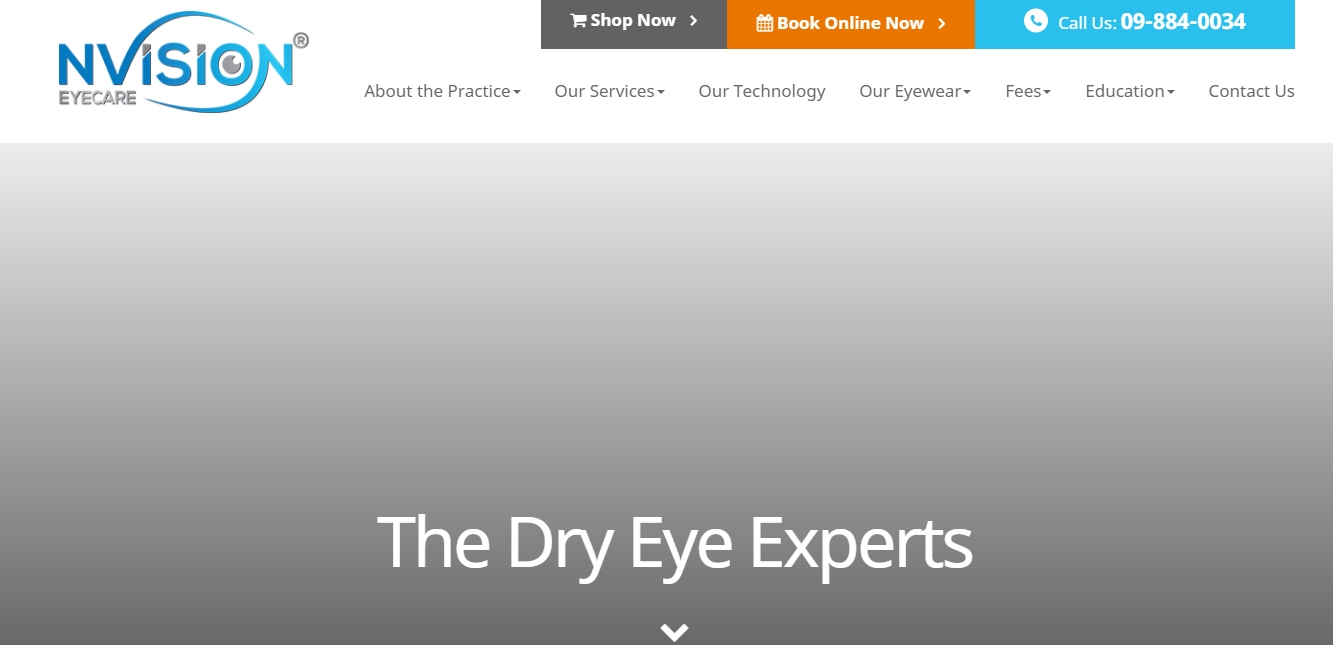 BEST FOR
Professional optometry
WEBSITE
http://www.nvision.nz/
ADDRESS
Apollo Health & Wellness Centre Level 1, Suite 104
119 Apollo Drive
Rosedale, Auckland 0632
CONTACT DETAILS
09-884-0034
OPERATING HOURS
Monday – Friday: 09:00 am – 2:30 pm (earlier & later appointments available upon request)
Saturday: 8:30am to 12:30pm
NVISION Eyecare uses the Widefield High Definition Retinal Imaging to prove their clients the best service. They use the latest retinal imaging technology to give us a wider and clear image of the retina.
The clinic also uses the EIDON camera that provides a 60° image of the retina with a single exposure and up to 150° using multiple exposures.
They also utilize the Revo OCT that scans at a much higher speed than many OCT's currently in use by optometrists and ophthalmologists. At NVISION Eyecare, the clinic use wide-range of the latest technology to give the best eye care.
Highlights
Online booking
Professional optometrists
Wide-range of services
Customer Reviews
Here are some examples of the feedback posted by customers on Google Reviews:
"I took my 6 year-old son for his regular eye test as he has been wearing his glasses due to high astigmatism. Ryan was very thorough and professional, explained everything I needed easy. I also want to say thank to the lady in the reception desk, she helped my son with some of test and she seemed to know really well how to make children comfortable. Thank you so much!"
"I had my eye test done at Nvision eyecare last week, and it was a very positive experience. The optometrist Ryan was very informative and professional and explained the steps and provided me with advice to help improve my eyecare. I was talked through all my test results and given suggestions how to improve any issues. I would recommend this place to anyone looking for a professional and thorough eyecare provider."
9) Westgate Optometrists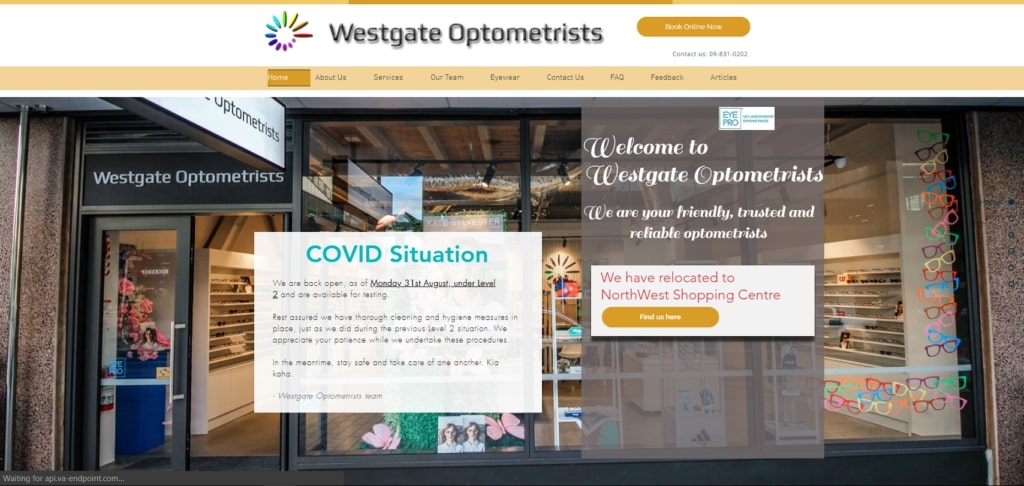 BEST FOR
Holistic Eyecare Services

Myopia Prevention StrategiesQuality Contemporary Frame Styles

WEBSITE
https://www.westopt.nz/
ADDRESS
4/46 Maki St, NorthWest Shopping Centre
Westgate 0814
CONTACT DETAILS
09 831 0202


[email protected]

OPERATING HOURS
Monday to Friday 9.00am – 5.30pm
Saturday to Sunday 9.00am – 4.00pm
Westgate Optometrists is well-known for its excellent customer service. They aim to continuously provide holistic and individualised eye care services, with a firm belief that prevention is better than any cure.
Their qualified optometrists are passionate about providing thorough eye care with sufficient time spent on thoroughly checking, and educating you on the best ways to take care of your eyes. With Westgate Optometrists, you'll be able to enjoy life's pleasures at its fullest.
Highlights
A focus on customer service and patient education
Longer appointment times – no rushed experience
State-of-the-art OCT Angiography for early disease detection
Latest lens designs – widest progressive designs, anti-fatigue lenses, blue light protection, scratch guarantees
Myopia Control: Orthokeratology (OrthoK), MiSight, MiyoSmart, Atropine eye drops all available
Dry Eyes: Blephasteam treatment, discussion around home treatment plans available
Customer Reviews
Here are some comments from previous patients:
"I absolutely loved my experience with Westgate Optometrist. Thank you Ricky and Darryl for providing best service possible. I always struggled with choosing the right glasses frame, but Darryl made it so smooth and easy. Loved talking with Ricky about health of my eyes, he checked my eyesight and have given an awesome suggestions on what type of lens to choose, and explained every detail. I got my new glasses in about 10 working days (really fast considering it was Christmas time) and I am loving them! Stylish and so comfortable to wear. Definitely going back again to get a new pair of glasses for my husband and second pair for myself."
"Ricky was professional, thorough and took the time to examine my eyes, as well as recommend the type of contact lens and glasses for me. There was never any pressure to just "buy" glasses. I am so happy with my new prescription for contact lenses. Thank you for also making sure these, as well as my glasses fitted correctly. I would highly recommend Ricky and Westgate Optometrists to everyone."
10) Specs Direct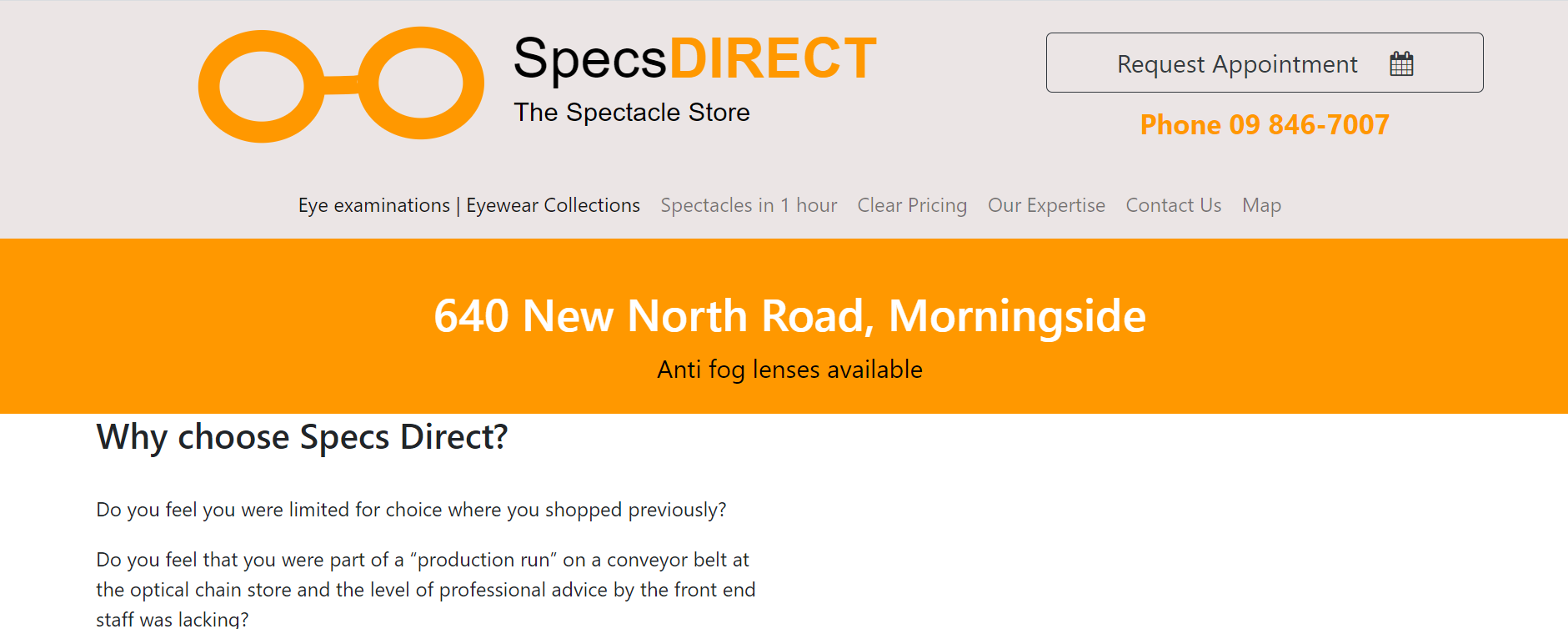 | | |
| --- | --- |
| Best for | Spectacles in 1 hour |
| Services | Eye Exams, Contact Lenses, Eyewear, Eye Care |
| Address | 640 New North Road, Morningside, Auckland 1022, New Zealand |
| Contact no | 09 846-7007 |
| Website | http://specsdirect.co.nz/ |
Specs Direct helps all of their clients achieve a seamless journey towards better eyesight, one that also makes them look good. Their renowned specialists addresses both functionality and aesthetics during consultations, ensuring people that they'll get the right eyewear, in terms of eyewear work and style.
Moreover, service is personalised at Specs Direct. The team takes the time to thoroughly learn about clients' situation so that they can provide the best and most accurate service possible. Aside from the exemplary customer service, Specs Direct also has a magnificent range of eyewear, both budget and branded, curated from all over the world.
Highlights
One hour fitting laboratory
Clear "no surprises" pricing
Renowned expertise
Personal service
Unique International frame collections
11) Vision Centre Optometrists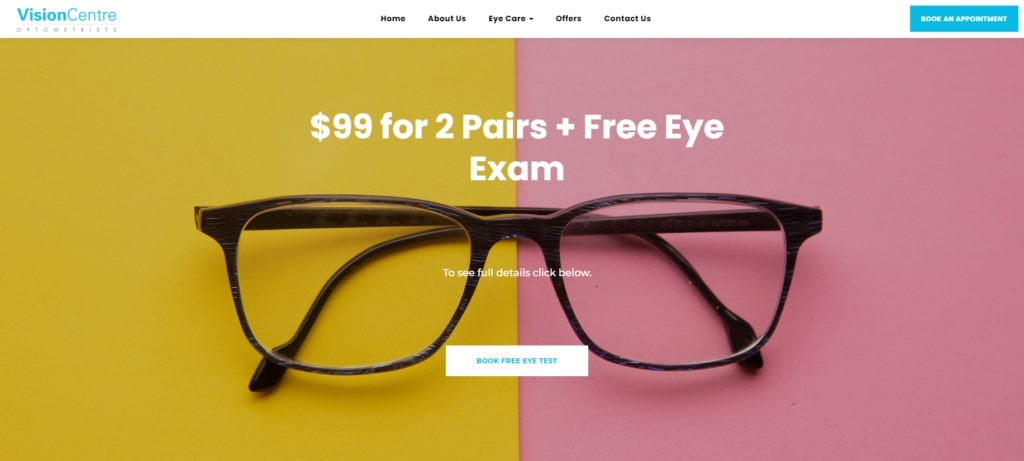 Best for
Comprehensive Eye Examinations
Services
Eye Exams
Custom Fit Technology
Custom Lenses
Myopia Control
Designer Brands
Address
Botany Town Shopping Centre
11D Town Centre Drive
East Tamaki 2013

Lynn Mall Shopping Centre
W513/3058 Great North Road
New Lynn 0600

Contact no
Botany Town Shopping Centre
ph: (09) 271 0925
[email protected]

Lynn Mall Shopping Centre
ph: (09) 827 5871
[email protected]

Website
https://www.visioncentre.co.nz/
Are you looking for quality eye care for you and your family? If so, then you may want to visit Vision Centre, an optometry centre that specialises in family-focused optometry.
Vision Centre is a one-stop hub for eye care, with the clinic offering a wide range of services that include checking for diabetic eye disease, glaucoma monitoring and management, children's eye examinations, and many more. The clinic also offers customisable eyewear, designer glasses brands, and high-quality contact lenses for patients who need them.
It's also worth noting that Vision Centre checks over more serious conditions, such as binocular vision problems, red eyes, eye infections, dry eyes, and eye allergies. Treatments are administered by seasoned professionals whose skills and expertise, along with the top-notch equipment and products, allow them to confidently work on various eye problems with little to no issues involved.
Highlights
Seasoned professionals
Family-focused optometry
Offers a wide range of customisable eyewear
12) Eyestyle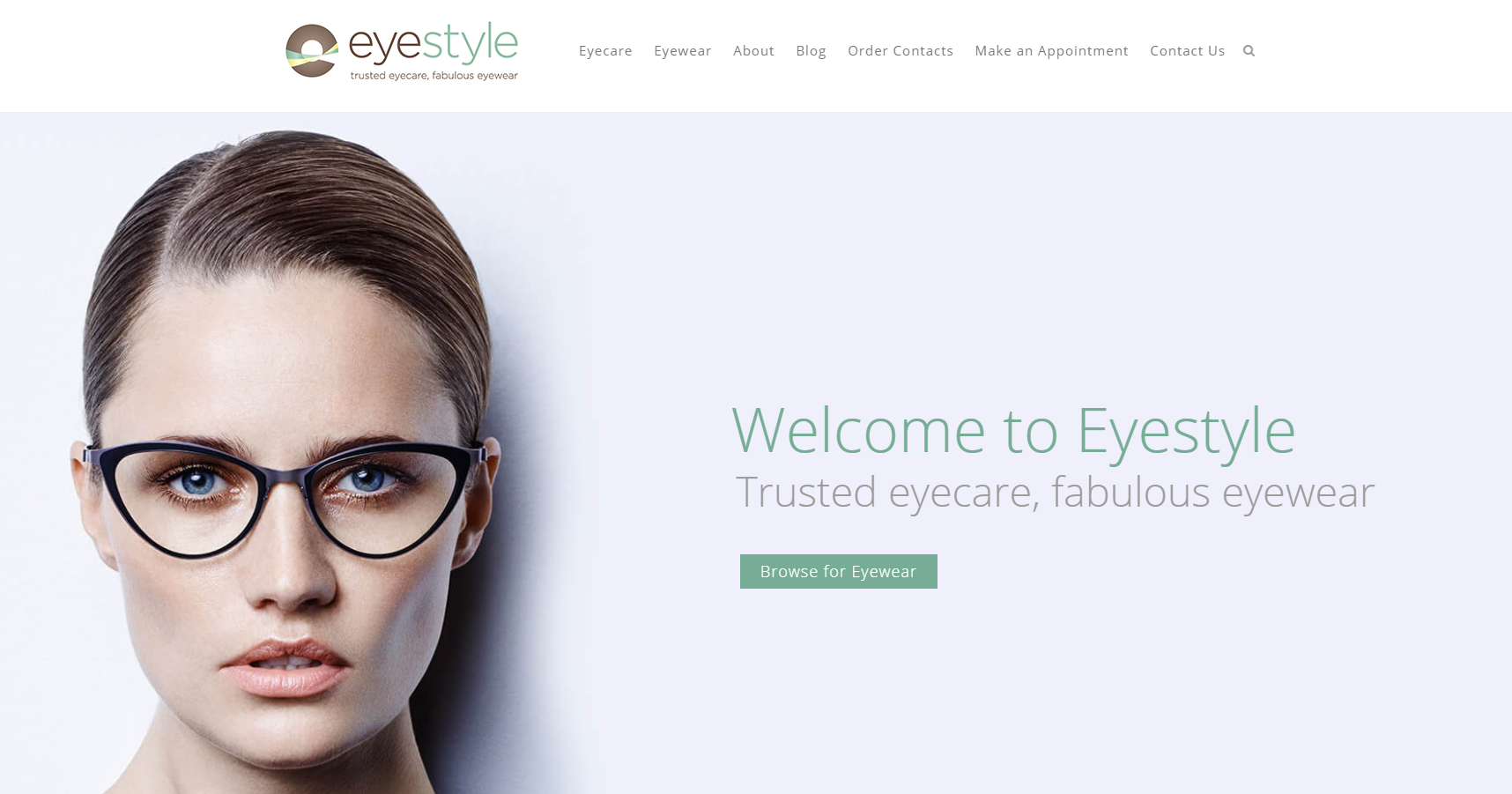 Finding the right optometrist need not be a difficult, tedious, or expensive endeavour, especially if you're in the Auckland area. See, a renowned optometrist is found in this location, under the name EyeStyle.
Eyestyle offers an extensive array of eye care services, which include treatments for dry eyes, myopia, blepharitis, and many more. The clinic also offers stylish and functional frames for individuals who are in need of glasses to see better.
Their range of services and array of frames for sale aren't the only reasons why EyeStyle is on this list. We also strongly recommend them because of the clinic's dedication to constantly improve to cater to their patients' needs.
So, clients new and old will find that EyeStyle is a clinic that boasts top of the line equipment and high-quality products, all of which are used to provide the best eye care one can get in the Auckland area.
Highlights
Wide array of eye care services and treatments
Stylish and affordable frames available
Professional and prompt team
13) Hobsonville Optometrists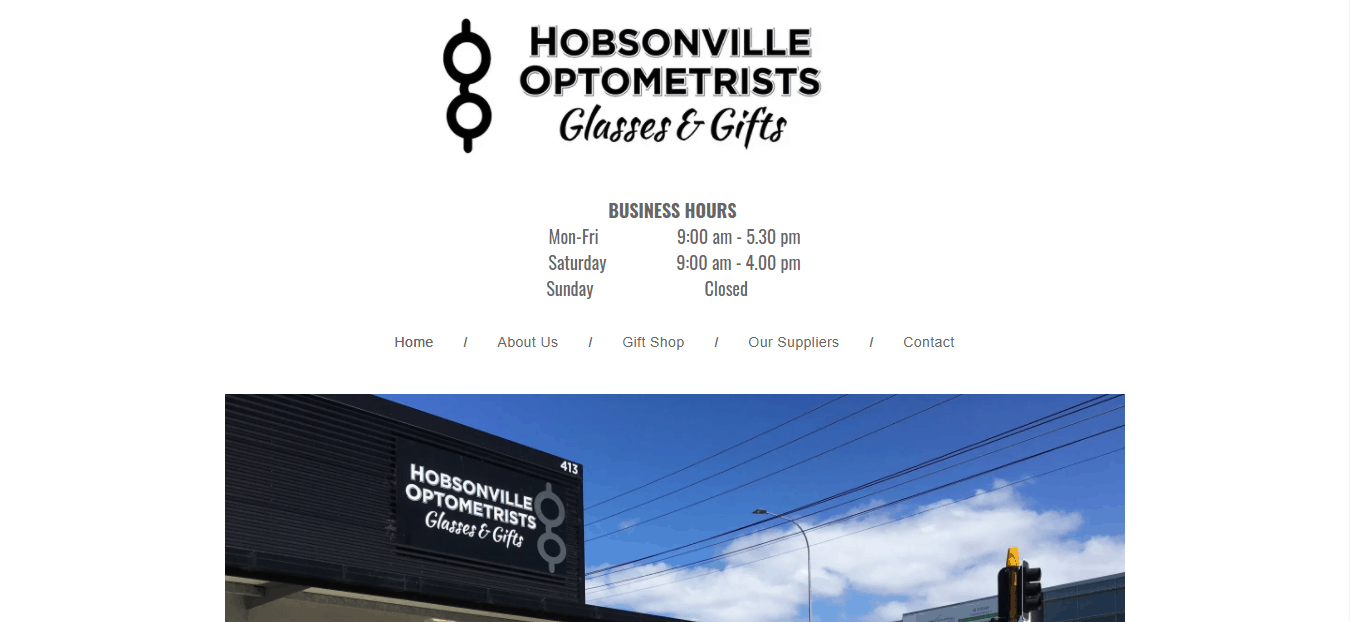 | | |
| --- | --- |
| Services | Eye wear, CAA eye examinations, airforce eye examinations, police eye examinations, colour vision testing, glaucoma, myopia, and dry eye treatments |
| Address | 413 Hobsonville Road, Hobsonville, Auckland 0618 |
| Contact no | +64 9-416 3937 |
| Website | https://www.hobsonvilleoptometrists.co.nz/ |
If you're looking for a place to get any kind of contact lens, whether it be daily, fortnightly, monthly, or rigid lenses then Hobsonville Optometrists can be a good choice.
Like many other optometrist clinics, Hobsonville also offers comprehensive eye exams to match its clients with the proper lenses. But what makes its services stand out is that its assessments are also suitable for CAA examinations, airforce, and police recruit examinations.
Hobsonville Optometrists is also home to two of the best optometrists in Auckland, Dr Frank Snell and Dr Kevin Wong. So, not only is this shop a great place to find appropriate eyeglasses and contact lenses, but also a sound choice for some eye treatments.
With its doctors' medical expertise, this clinic and gift shop can help treat glaucoma and dry eye and control myopia. To make these treatments more accessible, Hobsonville also accepts benefits from Southern Cross.
That said, you may have to find another optometrist clinic if you have another insurance provider and are looking for other serious eye treatments.
Highlights
Eye examinations for police, airforce, and CAA

Offers numerous types of contact lenses

2 in-house optometrists
Accepts Southern Cross insurance
Customer Reviews
Here are some client reviews to help you decide whether or not Hobsonville Optometrists can be your best option:
"Best optometrist in town. I've been going to see Frank for years and I've always had great service. My parents and sisters have also been through Frank."—Hitesh Patel
"Great service and selection of trendy glasses is awesome. I get so many comments on my great glasses – thanks Melissa. Eye test excellent using the same equipment that the Eye Institute uses for a fraction of the cost..Frank really knows his stuff! Do not hesitate recommending these guys….awesome!!!!"—Carmen Connolly
14)  Eyelove Eyecare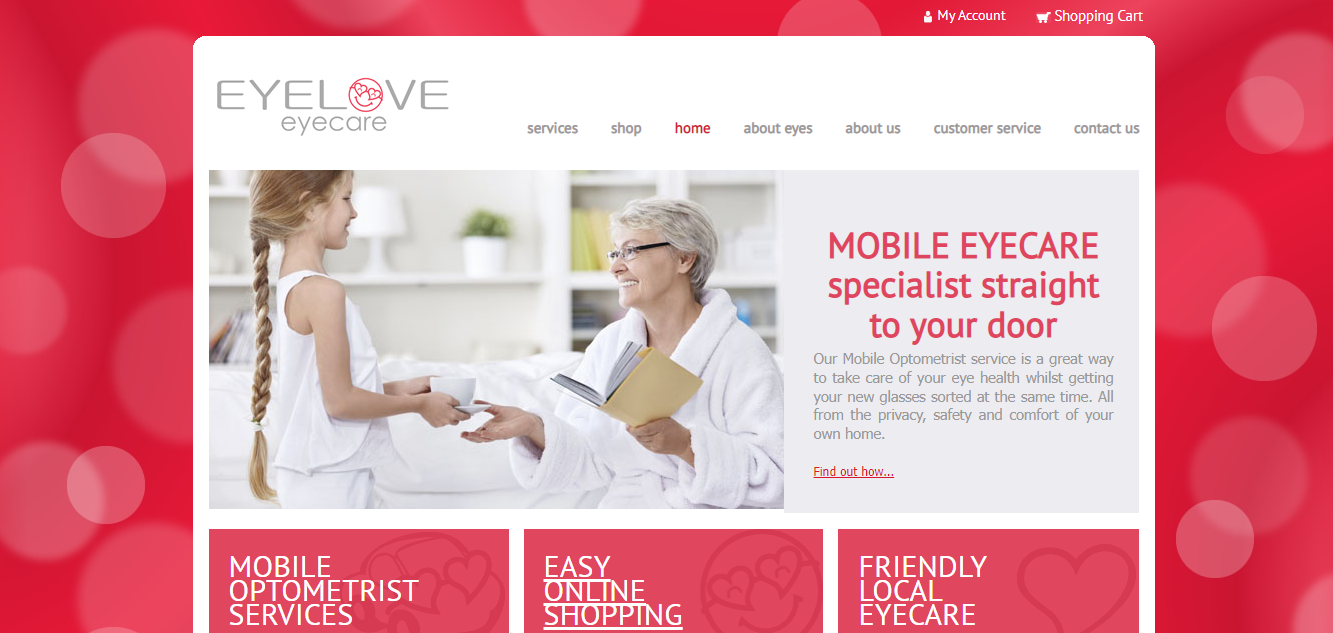 Eyelove Eyecare is a clinic that specializes in all-around eye care services that also features a mobile optometrist to accommodates all eye needs at the client's very homes.
They also feature an online shop wherein clients can easily buy eye necessities such as contact lenses, glasses, and frames among many others readily at their website.
In complement with that, they have an eye clinic in Panmure and a professional readily available for any concerns that require special equipment for accurate results and diagnosis.
Responding to the need of the neighborhood for such services, they have since then been known for their consistent and genuine services that accommodates both families and individuals alike.
We recommend this eye clinic for clients within the vicinity due to their efficient and friendly service that will always be a pleasant and enjoyable experience.
Highlights
Mobile professional services
Online ordering available
Able to speak Chinese
Customer Reviews
"I work in the local college and refer my students to Eyelove eyecare. They are very efficient and nothing is a problem. The students enjoy the quick efficient friendly service. I highly recommend Eyelove Eyecare." – Tania Crothal
"The most important service that Eyelove provide is that of its Optometrist Mobile services which we used in 2010 for our extended family in Rotorua / Taupo. Results showed that, had we not engaged their services, many of our family members (some who have on going health problems) didn't realise the impact it had on their eye care. This year 2011 we used their Mobile service again and we are very grateful indeed. We as a family recommend Eyelove as your eye care provider. " Rima Herbert
And that's our list of the best optometrists in Auckland. Affordable, accurate, and friendly, you can set an appointment to get yourself a new pair of glasses or some awesome Ortho-K lenses.
Which are you more comfortable with — contact lenses or glasses? Tell us about it or whether or not you have any enquiries by dropping us a line and we'll come back to you.
Talking about eye health, how about something pleasant for your eyes to feast on? Redecorating your home would be a good idea — and for that, you can read about the best interior designers in Auckland!