The 6 Best Paving Stones Auckland Installers
Like an amazing outdoor finish for the pavement in your property? We can help you with this, as here we've put together a list of the best paving stones Auckland installers.
We picked the ones that have the experience and technical knowhow to do the job. Then we selected those who are personable and creative, have clear communication, and finish the work on time and on budget.
These stone pavers will work hard to achieve your dream stone pavement. Moving forward, here are the best paving stones Auckland installers:
1)  Milford Paving, Concrete, Landscaping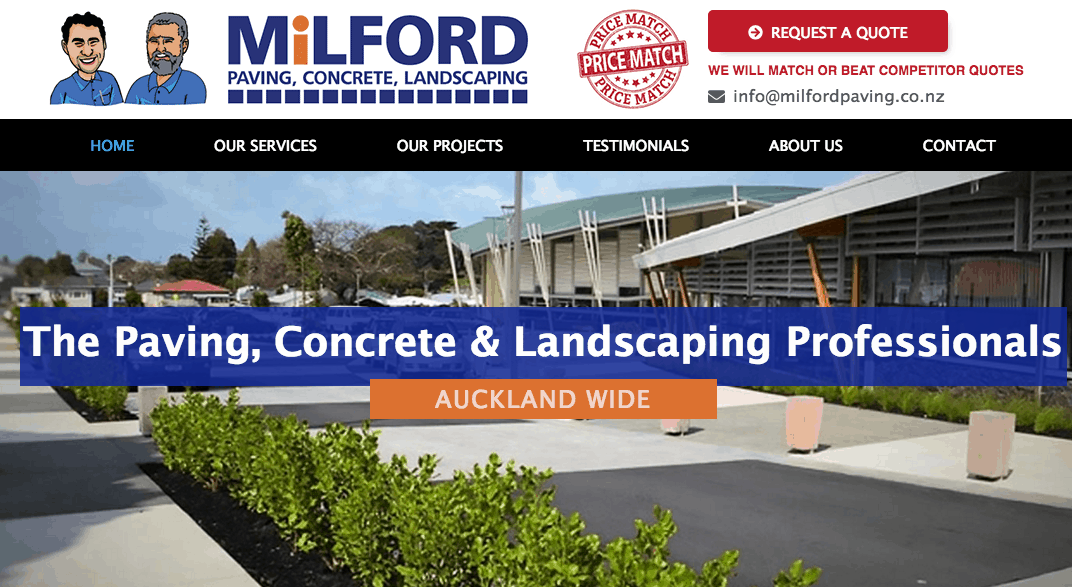 BEST FOR
Skilled and Friendly Pavers
SERVICES
Paving

Permeable

Pool Paving and Coping

Concrete

Retaining Walls and Blockwork

Commercial & Streetscapes

WEBSITE
https://www.milfordpaving.co.nz/
ADDRESS
24 Oakleigh Avenue, Takanini, Auckland 2112, New Zealand
CONTACT DETAILS
Commercial: 021 289 9045

Residential / Technical: 021 289 9032

Office: 09 268 0811

OPERATING HOURS
Monday to Friday: 7.30am – 5.30pm
Milford Paving, Concrete, Landscaping offers a wide range of stone and concrete paving options, whether for residential or commercial properties.
They have an adept and experienced team, many of whom have worked in the company for many years. They can tailor a solution to meet your budget and needs.
They can install flagstone or natural stone pavements for your new or existing build. Clients have said that they are hardworking, courteous and professional to deal with.
The company services the Greater Auckland Region from Orewa to Pokeno, and everywhere in between. Also, if you find a lower quote from other pavers, they will try to match or top it.
Highlights
Broad array of choices for stone paving
Hardworking and adept team
Install flagstone or natural stone pavements
Match or beat competitor's price
Covers Greater Auckland
Customer Reviews
Stephanie from Remuera said on Google Business:
"Almost every day, we think what a great job your team did on our front garden and driveway. Jon, Neil and the team were brilliant at working with us and sorting out what we needed – please pass our thanks on, we are really happy with the result!"
2)  Kiwi Paving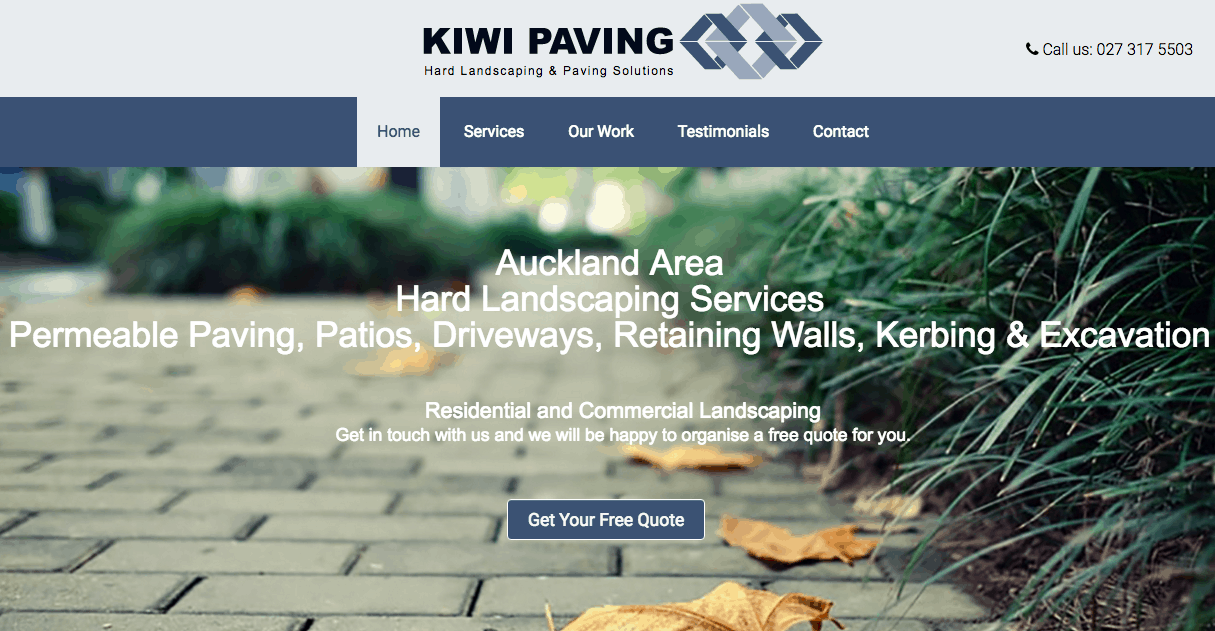 BEST FOR
Top-Quality Stone Paving
SERVICES
Paving

●     Permeable paving

●     Driveways

●     Granite/Basalt

●     Patios

●     Pool copings and surrounds

●     Pedestals

●     Outdoor tiling

●     Lift and relay

Site Works

Retaining Walls

WEBSITE
https://kiwipaving.co.nz/
ADDRESS
38 Parkhurst Road, Helensville, Auckland, New Zealand
CONTACT DETAILS
027 317 5503
OPERATING HOURS
Monday to Friday: 8am – 5pm
For stone paving projects, Kiwi Paving is among the best paving stones Auckland installers. As you can see in their work, they provide top-quality paving solutions.
The stone paving they offer includes granite and sandstone in different orientations and styles. They even offer crazy paving, which has irregular-shaped stones placed together.
You might want to install the paving for your outdoor area, patio, driveway, walk path, and pool surrounds. Rest assured, you'll be impressed with the finished product!
Moreover, the team can provide professional advice for you to make the most of enhancing your home exterior's look and also give you value.
Highlights
Provides top-quality paving solutions
Impressive finish
Lots of stone paving choices
Gives expert advice
Value for money
Customer Reviews 
Here's the review of one client, Shayne Jones, on No Cowboys:
"Pierre and his team did an excellent job with the coping stones around our pool. I would absolutely recommend him to anyone considering a paving project. He was a pleasure to deal with, and completed the job on time, and to budget."
3)  Stone Direct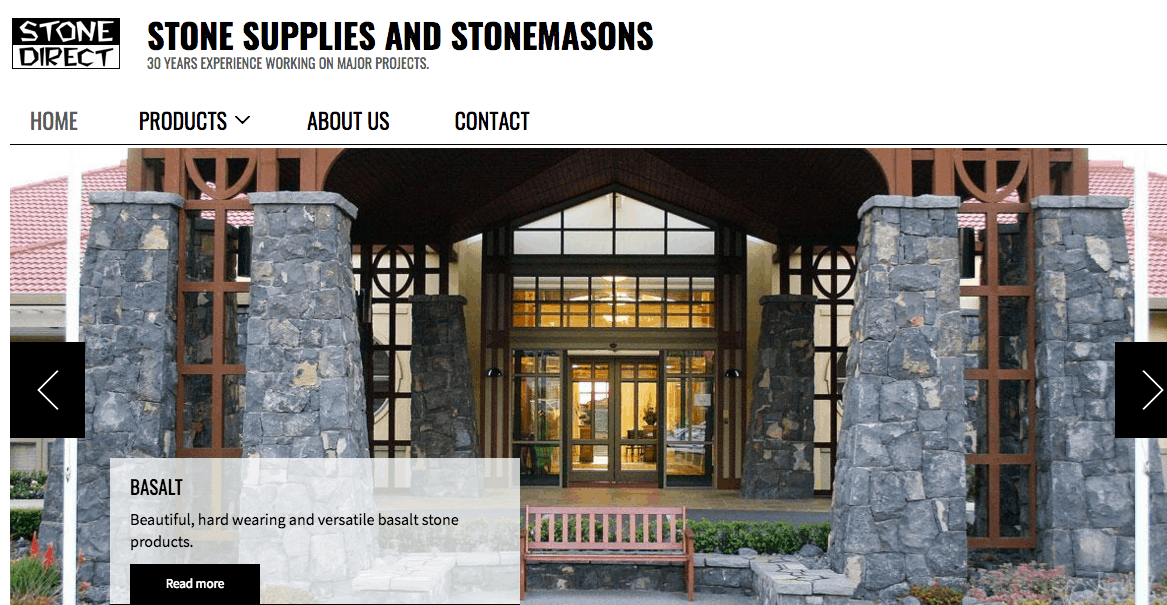 BEST FOR
Custom-Made Stone Pavings
SERVICES
Swimming Pool Copings

Paving Stone Supply

Basalt

Decorative Pebbles

Feature Rocks

Granite

Schist

Speciality Products

Speciality Service

Stonemasons Tools

Water Features

Zen Gardens

WEBSITE
http://www.stonedirect.co.nz/
ADDRESS
350 Saint Johns Road, St Johns, Auckland 1071, New Zealand
CONTACT DETAILS
+64 9 521 8277
OPERATING HOURS
Monday to Friday: 8am – 4pm
Stone Direct is the preferred supplier and layer of high-quality stone products in both New Zealand and Australia. They know and are passionate about all things stone.
They specialise in custom-made stonework for a wide range of stones including basalt, granite, travertine, limestone, decorative pebbles, zen garden and water feature stones.
Their remarkable work can be seen around the country from Matapouri Park street signs to Veneer stone finishes in the majestic Viaduct basin.
All these products are durable and built to last. They will be installed by qualified professionals right the first time, instantly increasing the value of your property.
Highlights
Specialise in custom-made stone paving
Durable and built to last
Qualified professionals
Increase the value of your property
Serve clients in New Zealand and overseas
4)  Hinuera Stone Specialists Ltd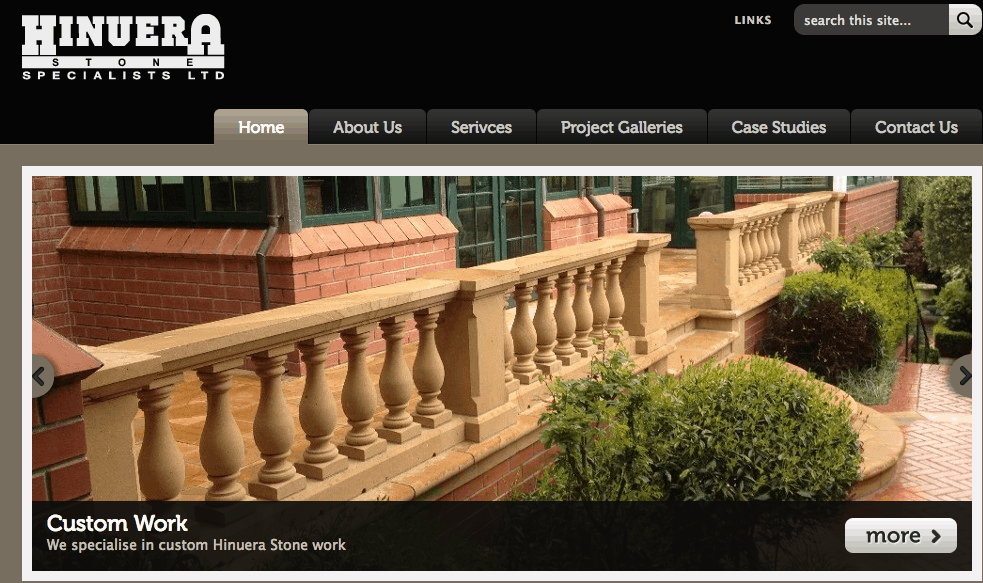 BEST FOR
Hinuera Stone Paving
SERVICES
Restoration & Maintenance

Fireplaces

House Cladding

Paving & Steps

Custom Work

WEBSITE
http://www.hinuerastone.co.nz/
ADDRESS
Fitzgerald Road, Drury, Auckland 2113, New Zealand
CONTACT DETAILS
+64 (0)9 294 7325

+64 (0)27 496 5466

OPERATING HOURS
—
Specialising in hinuera stone, Hinuera Stone Specialists Limited has been building, repairing, and restoring homes throughout the North Island for over 30 years.
Hinuera stone is a distinct, light brown volcanic stone extracted from the hills in Hinuera, Waikato. This stone is both beautiful and long-lasting, not to mention low-maintenance.
Using Hinuera stone material, the team offers house cladding, paving and steps, custom work, and fireplace building, as well as repairs and maintenance.
They've done some astonishing projects such as for St. Cuthbert's chapel in Market Road and Craggy Range Winery in Hawkes Bay, as well as for residential properties.
With excellent craftsmanship and eye for detail, their team is truly one of the best paving stones Auckland installers!
Highlights
Hinuera stone experts
Beautiful and long-lasting
Great craftsmanship and eye for detail
Offer a range of services
Over 30 years' experience
5)  Stone Paving & Concrete Finishing Ltd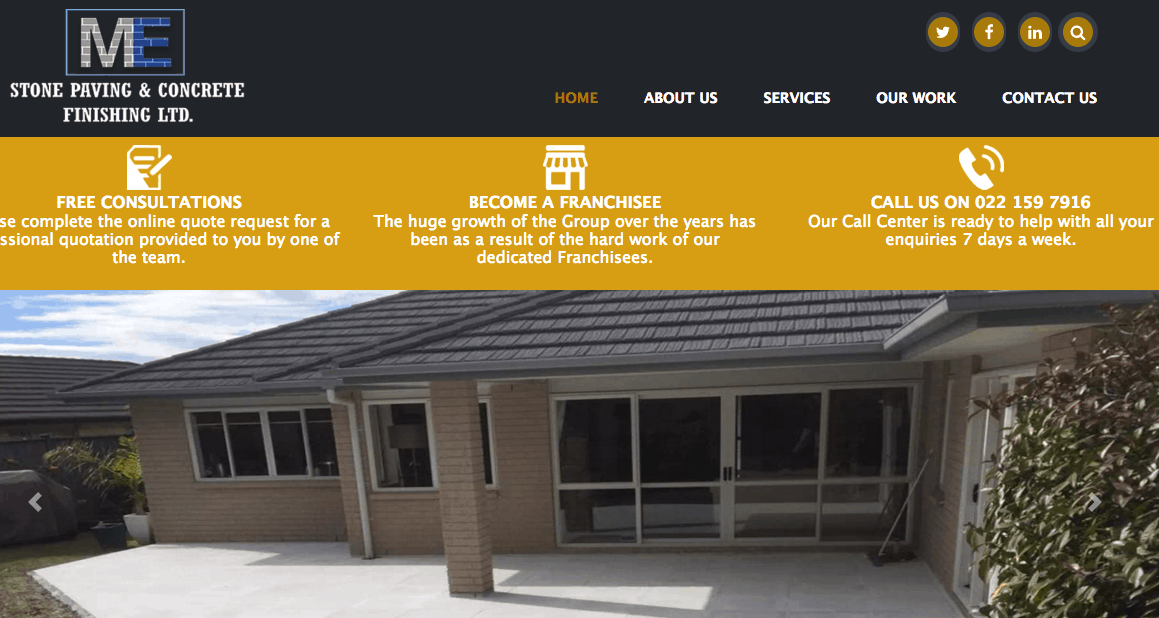 BEST FOR
Beautiful, Strong and Lasting Surface
SERVICES
Stone Paving, Concrete & Granite

Tiling, Plastering & Paint Works

Brick & Site Works

WEBSITE
https://www.stonepavingconcrete.co.nz/
ADDRESS
36 Pigeon Mountain Road Halfmoon Bay, Auckland 2012, New Zealand
CONTACT DETAILS
02 7224 9295
OPERATING HOURS
Monday to Saturday: 9am – 5pm
Wondering whom to get in touch with for exceptional stone paving? Well, you can call in Stone Paving & Concrete Finishing. To avail of their services, you don't have to break the bank.
This company attributes its large growth to its dedicated and hardworking crew. To meet the growing demands of people in the nation, it also offers franchising.
Anyway, they can pave your path, patio, pool coping and surrounds, garden, or driveway with stones that will be a wonderful and durable feature in your house.
So if you want to get a quote, simply fill in their online form and pretty soon they'll get back to you.
Highlights
Exceptional stone paving
Dedicated and hardworking crew
Creates a wonderful and durable feature in your house
Quoting form accessible online
Customer Reviews
One client wrote on Google Business about one of the best paving stones Auckland installers:
"Fantastic, excellent workers and a very hard worker, easy to deal and very honest people, thank you for doing my tiles, and paving, plus concrete in my driveways… will definitely use this company again. Highly recommended!"
6)  Greenroom Projects

Greenroom Projects is a landscaping company that is dedicated to getting the job right, down to the last detail. They specialise in cultivating a healthy garden in their client's location.
Their team is composed of skilled professionals passionate in landscaping. They make sure to give each job the attention it deserves.
In the rare occasion that they make a mistake, you won't need to worry about damages. They have ample security and commercial insurance covering their work.
Highlights
Quality projects
Vast expertise
Passionate and skilled team
Organic consumables only
And with that, we conclude the best paving stones Auckland installers list! Let these stone experts help you out and transform your space into something incredible.
Do you have any questions or suggestions about our topic? If you do, send us a word and we'll get back to you as soon as we can.
In addition, check out our other paving and plastering lists. For instance, you can read about the best asphalt Auckland contractors for paving your driveway and parking lot.