The 6 Best Pest Control Christchurch Handlers
Getting bitten by mosquitoes or having your beautiful plants ravaged? You're in the right place to deal with them sternly as we've put together the best pest control Christchurch handlers.
But since the health of your family and pets comes first, it's advisable to find specialists who use only safe formulas. The companies we included here use only low to non-toxic chemicals.
Also crucial are of course very knowledgeable and experienced staff. An easy way to check is if they are a member of PMANZ or the Pest Management Association of New Zealand or are certified handlers.
Most good ones offer a treatment guarantee for a number of months. Just in case the insects come back within that time period, they will be eradicated for no extra or hidden charges.
Anyway, if you don't have time to look for pest control services that tick all those boxes, we're here to help. Here are our own picks for the best pest control Christchurch handlers!
1) Elite Pest Control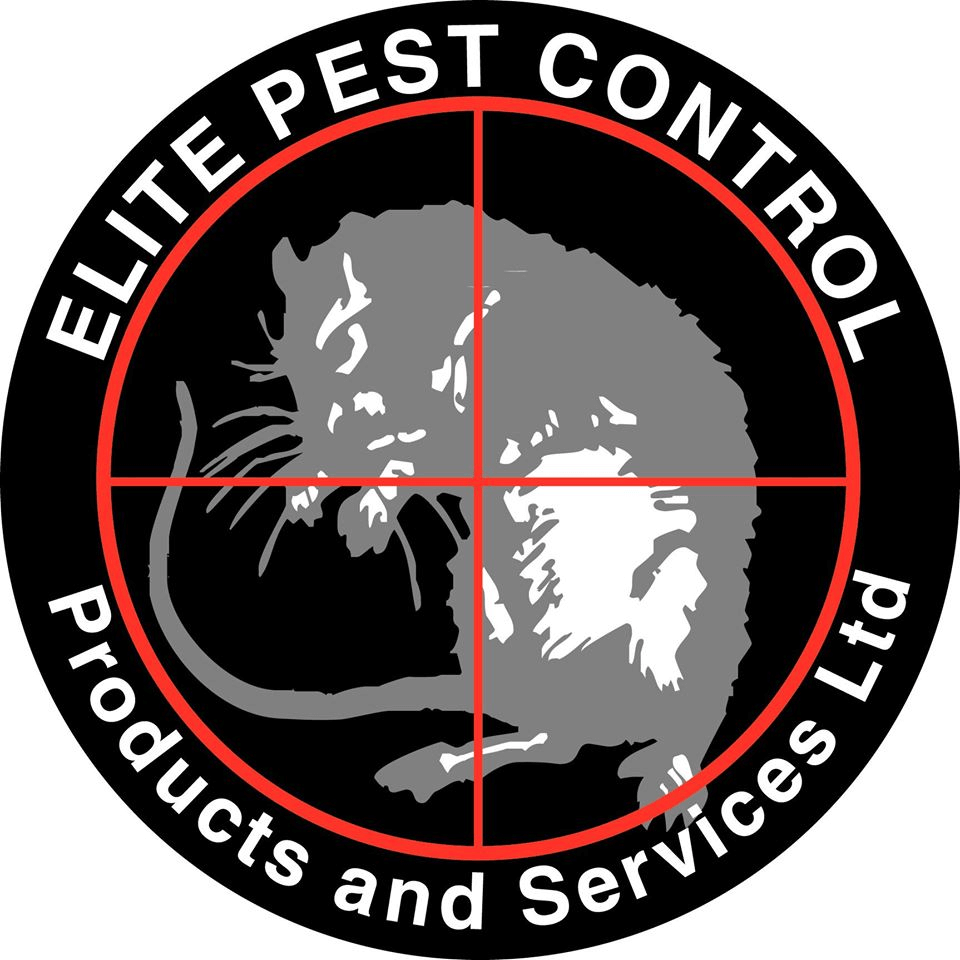 | | |
| --- | --- |
| BEST FOR | Safe and Eco-Friendly Chemicals |
| SERVICES | Residential and Commercial Pest Control Services |
| WEBSITE | https://elitepestcontrol.co.nz/ |
| ADDRESS | 27 Cashmere Road, Christchurch, New Zealand 8022 |
| CONTACT DETAILS | (03) 332 1962 |
| OPERATING HOURS | Monday to Friday: 9am – 4.30pm |
Whether wasps have made a dwelling in your backyard or a surprise silverfish comes out in your house, quickly reach for the phone and call Elite Pest Control.
Fully trained and licenced pest control specialists are at your service. They know every client's problem is different so they approach it differently to give the best pest removal solution.
There is nothing harmful about their chemicals with the innovative heat treatment and Diatomaceous Earth a.k.a. DE that they use. They are safe for family members and the environment too.
The team here not only exterminates the pests, but they let you in on what's happening. As such, they also advise you of things to do even after the treatment to be completely free from pests.
Highlights
Licenced pest control specialists
Uses safe and eco-friendly chemicals
Personalised approach
Customer Reviews
One client, Frances Pain wrote a helpful review on Google:
"We had a great experience with this company! I rang up on Wednesday and explained that we were having problems with fleas, spiders, a bird's nest in the roof, and mice in the walls. They were able to send someone the very next day, who has effectively dealt with all of these issues. Very impressed with their quick turnaround! There was almost no smell when we arrived back at the house, we just aired the house briefly and everything was back to normal. Thank you to elite pest control for giving us peace of mind!"
2) Spiderban North Canterbury Ltd

BEST FOR
Spider Pest Control
SERVICES
House Interior and Exterior Pest Treatment, Shop and Offices Pest Control
WEBSITE
https://www.spiderban.com/
ADDRESS
Level 1/136 Ilam Road, Ilam, Christchurch 8401, New Zealand
CONTACT DETAILS

0800 667 778

OPERATING HOURS
Monday to Friday: 7.30am – 5pm

Saturday: 9am – 3pm
From itsy bitsy spiders to white-tails, Spiderban NC will take them down. Owned by Brian and Rose Walker, Spiderban serves the areas of Christchurch and North Canterbury.
They specialise in interior and exterior house treatment, specifically targeting spiders, ants, wasps, flies, and silverfish. Only safe and highly effective chemicals are used to get the job done.
You get a sweet 1-year and 6-month warranty for exterior and interior house pests treatment, respectively. Also, you get a complimentary treatment on garden furniture, clotheslines, and outdoor bins every time you use their service.
Mind you, they are not only limited to homes, but also work in small commercial spaces, rental homes, schools, and daycares as well.
Highlights
Spider pest specialist
Provides interior and exterior house treatment
Great warranty
Customer Reviews
Defne Berber, one customer, mentioned on Google Business:
"Absolutely amazing service. Brian was very efficient and kind. We scheduled a date for inside and out spraying. It was a rainy day so they needed to come back again to spray outside. Well prepared 2 professional came to my house to provide the service. Again both were very nice and efficient. Loving the spider free house. Thank you! ?"
3) M.C.C. Property Services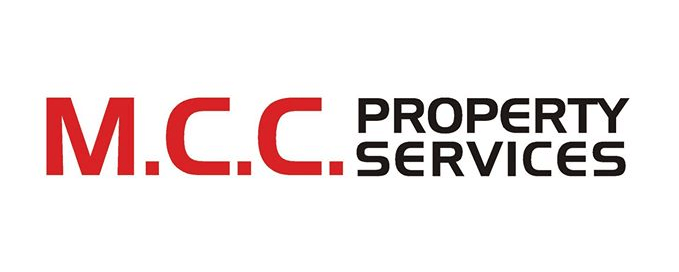 BEST FOR
Safe and Efficient Pest Control Service
SERVICES
Residential and Commercial Pest Control, Spider Proofing, Bird Control
WEBSITE
https://mccproperty.co.nz/
ADDRESS
68 Palatine Terrace, St Martins, Christchurch 8022, New Zealand
CONTACT DETAILS

021 242 9806

OPERATING HOURS
Monday to Saturday: 8.30am – 5.30pm

Sunday: 12.30pm – 11.30pm
MCC Property Services is a Christchurch-based bird proofing and pest control company. Their team are certified and licenced handlers that ensure your safety and efficiency with their services.
They have effective products and solutions that take care of bird infestation like bird spikes, nets, and post and wires to discourage them from perching or staying along the ledge of the building.
Additionally, they treat your place to protect it from mice and rats, flies, and spiders — these pose a danger to your health, after all. As soon as you notice the smallest hint of activity from any of these, you should call MCC.
Without gimmicks, MCC just figures out your needs and then works to stop the pests safely and efficiently. That puts it in the best pest control Christchurch Handlers list.
Highlights
Certified and licenced handlers
Safe and efficient pest control
Takes care of all sorts of pests
Customer Reviews
Kim and Georgia Tabel said on Google Business:
"Thank you for spraying our flies and spiders very prompt service. Appreciated the txt with safety instructions. Very professional and very reasonable price. Thanks again jeremy."
4) Christchurch Pest Control Ltd (CPC)

| | |
| --- | --- |
| BEST FOR | Food or Hospitality Business |
| SERVICES | Commercial and Domestic Pest Management Services |
| WEBSITE | http://www.cpc.net.nz/ |
| ADDRESS | Unit 5, 28 Tanya Street, Bromley, Christchurch 8062, New Zealand |
| CONTACT DETAILS | 03 384 1636 |
| OPERATING HOURS | Monday to Friday: 8.30am – 5pm |
If you're in the food or hospitality business and in need of a pest control service, you won't go wrong with Christchurch Pest Control — one of the best pest control Christchurch Handlers.
As they comply with NZ Food Safety Authorities, MPI, and International Audit Standards, their service is of a really high standard and certainly safe for the people and your premises.
CPC provides a wide range of pest control removal services. They deal with things like bed bugs, carpet moths, mice, rats, spiders, silverfish, cockroaches, pigeons and etc.
It has been keeping residential and commercial properties free from pests for over 40 years. Get in touch with them and avail of their pest prevention programmes if you want the best pest control Christchurch handlers.
Highlights
Specialises in food or hospitality business
High standard and safe pest control
More than 40 years of experience
5) Enviroban Pest Management

| | |
| --- | --- |
| BEST FOR | All-Around Pest Removal Specialists |
| SERVICES | Residential and Commercial Pest Control Services |
| WEBSITE | https://enviroban.co.nz/ |
| ADDRESS | Christchurch, New Zealand |
| CONTACT DETAILS | 03 929 0790 |
| OPERATING HOURS | Open 24 hours |
Enviroban Pest Management is your all-around pest removal specialists, be it domestic or commercial, short or long term.
Their pest technicians are certified handlers and registered with the EPA. They have a range of programmes to eradicate rodents, fleas, cockroaches, spiders, borers, wasps and bees, and ants.
Ask away about anything via phone and get invaluable advice and help for free. They take each problem for each client as unique and thus personalise their treatment for the best solution.
You are given a 10-year warranty for borer treatments and 1-year for ant treatments. It's not too good to be true — that's just how good they are.
This is yet another one of the best pest control Christchurch handlers. Get in touch with them if you encounter something bugging you.
Highlights
Fully qualified technicians
Have a range of pest control programmes
10-year warranty for borer treatments; 1-year for ant treatments
6) A+ Services NZ
BEST FOR
Spiderproofing
SERVICES
Window Cleaning, Carpet Cleaning, Gutter Cleaning, Moss Spraying, Spiderproofing, Mice & Rat Treatments, Gutter Washing, House Washing, Domestic Cleaning, Meth Testing, Commercial Building Washes, Office Cleaning
WEBSITE
https://www.aplusservicesnz.com/
ADDRESS
N/A
CONTACT DETAILS
[email protected]
(03) 684 9266
027 714 4812
0800 155 166
OPERATING HOURS
N/A
A+ Services offers a wide variety of home and commercial cleaning treatments, from washings to gutter cleaning. No matter what you choose, they're sure to deliver only their best.
They also offer pest control treatments, some of which include spider proofing and mice extermination. They guarantee that they'll be able to keep your place pest-free for a long time.
If you're interested, make sure to contact them! You'll wish you could have done it sooner.
Highlights
Provides residential and commercial services
No additional costs
---
And that's it for the best pest control Christchurch handlers. You know that pests are a real hazard to your health and your property, so protect yourself and your family through these companies.
Do you have any other questions about this article? Drop us a line and we will hear you out and get back to you very soon.
Having read this piece about Christchurch pest control, you may like to know more about the subject. For this, you can continue your reading on the best Wellington pest control companies.
But if you are from Auckland, feel free to check out the best Auckland pest control companies. It's time to reclaim your home and live there in cosiness, comfort and free from these trespassers.