The 16 Best Pet Shops in Auckland
Featured Image Source: Jacob Owens | Unsplash
Our pets deserve tender loving care and need to be healthy and happy too, like us. If your pets need anything at all like food, toys, or apparel, you're in luck as we've put together a list of the best pet shops in Auckland here for you.
We selected the ones that offer quality and trusted products first and foremost. Next, we chose those with affordable rates and excellent service, based on client reviews.
So if you're ready, let's now see the best pet shops in Auckland!
1)  Pet.kiwi

BEST FOR
Affordable pet supplies
SERVICES
Beds

 

Bowls

Dog Collars

Dog Toys

Flea & Worm Products

Grooming

Health Products

Vet Only Diets

WEBSITE
https://www.pet.kiwi/?utm_source=auckland&utm_medium=googleplaces
ADDRESS
381 Great North Road, Grey Lynn, Auckland 1021, New Zealand
CONTACT DETAILS
+64 9-378 7540
OPERATING HOURS
Monday – Friday: 8.30 AM – 6.00 PM

 

Saturday: 9.00 AM – 5.00 PM

Sunday: 10.00 AM – 4.00 PM
Need something for your dog, cat, bird, lizard, or hamster? If so, Pet.kiwi has you covered. They offer a wide range of exciting and affordable pet products from dog collars to vet diets.
They don't sell pets here as there are lots of them in animal shelters that need homes. Instead, Pet.kiwi organises adoption days and events.
Pet.kiwi was started by a vet, a group of vet nurses and animal rescue volunteers. The business was put up in order to have cats and dogs in rescue shelters vaccinated to be healthy.
Profits earned by the shop will benefit the vaccination programme and other pet charities. With their expertise, you can be sure that their products are healthy and they treat animals with love and care.
Highlights 
Affordable pet products
Variety of new and exciting pet supplies
Organises pet adoption events 
Customer Reviews 
One customer, Rebecca, wrote this feedback of Pet.kiwi:
"Fantastic service, great range of products, much better prices than all of the chain pet stores, and they support vaccinations of shelter animals with the profits! Great delivery options as well."
2)  Pets Wonderland

BEST FOR
Friendly and knowledgeable owners
SERVICES
Books

 

Specials & Clearance

Fish Food

Dog & Cat Treats

Cleaning & Sanitising Products

Ecomist

Pet Tether

Beddings

Grooming

Health

Training

Water & Feeding Equipment

Pet Transportation

Toys

Pet Clothing & Apparel

WEBSITE
http://www.petswonderland.co.nz/
ADDRESS
12/2 Bishop Dunn Place, Flat Bush, Auckland 2013, New Zealand
CONTACT DETAILS
+64 9-265 1358
OPERATING HOURS
Tuesday – Saturday: 10.00 AM – 2.00 PM
Pets Wonderland is a one-stop shop for your fur baby's wants and needs. You can buy products from their online shop or physical store in Manukau.
They offer a breadth of pet products including dog and cat treats, harnesses, tethers, clothing and apparel, water and feeding equipment, grooming and lots more.
Clients say that the owners are knowledgeable and friendly. In addition to helping you find a product, they will also offer tips and advice to best take care of your pet.
Not to mention, their pet items have economical prices too! With their convenient services, they are one of the best pet shops in Auckland.
Highlights
One-stop pet shop
Economical prices
Knowledgeable and friendly owners
Offer a breadth of pet products
You can buy online from them too 
Customer Reviews 
Here's what one customer, Maureen W., has to say about Pets Wonderland:
"Pets Wonderland in Botany has a truly impressive range of anything you might need for your treasured pet including unsusual and hard to find things. The owners are very knowledgeable, professional and so helpful and friendly. I highly recommend PETS WONDERLAND to anyone discerning and appreciative of individual personal attention to their pet needs. This is an exceptional business !!!!"
3)  Pet Shop Boyz

BEST FOR
Imported, quality pet products
SERVICES
Dog Supplies

 

Cat Supplies

WEBSITE
http://www.petshopboyz.co.nz/
ADDRESS
15 Glenmall Place, Glen Eden, Auckland 0602, New Zealand
CONTACT DETAILS
+64 9-818 9888
OPERATING HOURS
Monday – Friday: 10.00 AM – 6.00 PM

 

Saturday: 10.00 AM – 5.00 PM
Pet Shop Boyz is a family owned and operated pet shop that offers a large selection of well-made dog and cat products. Some of them are even imported from reputable manufacturers.
Check out the fun, ever-moving Humpty Ball for your small dog to play with. They also have cute Pawz rain boots to keep your pet's feet clean if it rains outside.
For cat-lovers, they have eco-friendly wool cat caves. It's a pumpkin-shaped thing with an opening for your cat to take a rest, sleep or play in.
If you visit their pet shop at Glenmall place, you can find a lot more items than what is shown on their website catalogue.
Highlights
Family owned and operated
Well-made selection of dog and cat products
Great service
Fair prices
Customer Reviews 
One customer, Andy W., shared his experience at Pet Shop Boyz:
"It's a pet store with the kind of personal touch that you only get from small business. The proprietors are helpful and friendly and always have a little something special up their sleeves for their younger customers. Very pleasant to shop there in my opinion and this store is my pet shop of choice."
4)  Bird Barn Pet Store
BEST FOR
Bird and reptile pets
SERVICES
Bird Services

 

●     Wing Clipping

●     Nail Clipping

●     Worming

●     DNA Testing

●     Bird Sitting

Aquatic Services

WEBSITE
http://www.birdbarn.co.nz/
ADDRESS
158 Lincoln Road, Henderson, Auckland 0610, New Zealand
CONTACT DETAILS
+64 9-838 8745

 

OPERATING HOURS
Monday – Sunday: 9.00 AM – 5.00 PM
Want to have a bird, water dragon, or tortoise as your pet? Then you should visit the Bird Barn Pet Store located at 158 Lincoln Road in Henderson, Auckland.
The pet store was established by the Jones family back in 1982. They have always loved animals and sell a great array of products here.
They have seeds, live food, aviaries, housing, toys, equipment, and accessories — anything your feathery and scaly pets may need. Dog and cat products are also available.
As one of the best pet shops in Auckland, Bird Barn Pet Store offers a unique tropical experience for you and your pet, away from the noise and stress of urban life.
Highlights
Have bird, reptile, fish, dog and cat pets
Complete range of pet products
Tropical surroundings
Care and love pets 
Customer Reviews 
Check out Waqar H.'s comment of Bird Barn Pet Store:
"They have good collection of birds, cages and other accessories.  Staff is very cooperative. They love to provide information related to bird keeping."
5)  PETstock

BEST FOR
Treating the customer like family
SERVICES
Dog

 

Cat

Fish

Bird

Small Animal

Reptile

Chicken

Gift Cards

Pet Services

Veterinary Services

WEBSITE
https://www.petstock.co.nz/
ADDRESS
3 Barrys Point Road, Takapuna, Auckland 0622, New Zealand
CONTACT DETAILS
+64 9-485 3003
OPERATING HOURS
Monday – Friday: 9.00 AM – 6.00 PM

 

Saturday: 9.00 AM – 5.00 PM

Sunday: 10.00 AM – 5.00 PM
PETstock is an Australian-run company that is founded on family values and 100% passion for pets. It was established by two brothers, David and Shane, in 2002.
Another of the best pet shops in Auckland, they offer a comprehensive range of pet products and services for dogs, cats, reptiles, chickens, fish, birds, and small animals like rabbits and guinea pigs.
The team prides itself on providing customer service that treats you like family. Not only will you get the best pet care products here but also useful advice and tips relating to your pets so you'll be able to care for them in the best way.
Also, the PETstock team has set up an animal shelter for abused animals. They will assist, treat, and take great care of them in this place, so you may want to donate to help these hurt pets recover and find a new home.
Highlights
Australian-run pet store
Treats you like family
Fantastic pet care products
Also offers a range of pet services
Customer Reviews 
Let's read about Tiffany T.'s review of PETstock:
"Super friendly staff. Took my baby Possum 'Baby Bear' with me last time  and they enjoyed seeing him. Loved that PETStock promote NZ's first PET REFUGE where the pets of women in  Women's Refuge will be safe and cared for and loved until they can be reunited with the woman / children at Refuge. ??"
6) Pioneer Retail Store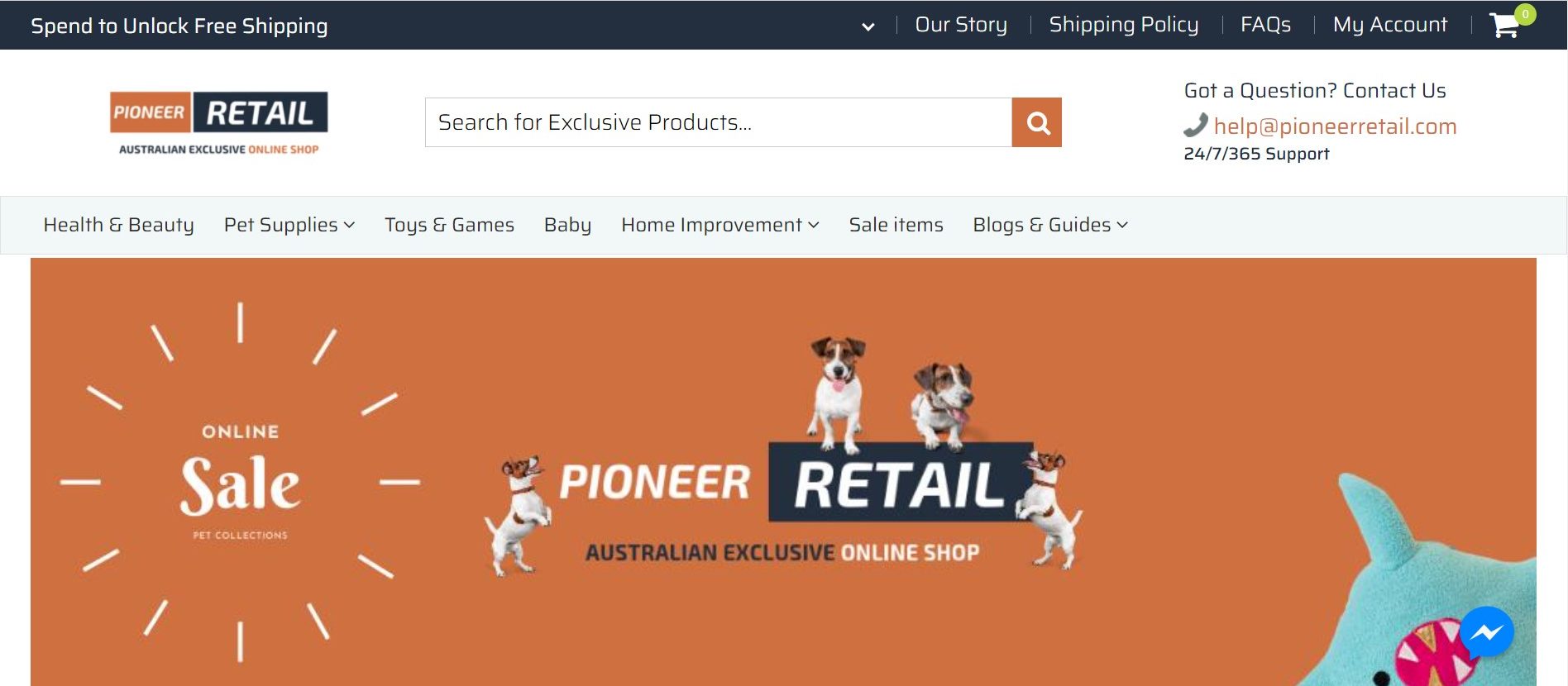 BEST FOR
Free Shipping
SERVICES
supplies
smart toys
grooming tools
beds
bowls
leads
dog collars
harnesses
apparel
mirrors
watches and other gadgets
health & beauty
WEBSITE
https://pioneerretail.com.au/
ADDRESS
online shop
CONTACT DETAILS
[email protected]
OPERATING HOURS
Always open
Pioneer Retail is a place to go to for an easy purchase of whatever you might need for you and your dog. Priding themselves as a one-stop shop, you can definitely get stuff not only for your precious fur friend, but also for you too!
They have a wide array of items to check into, from pet supplies to health & beauty, you won't have a hard time navigating the website as everything's laid out neatly. Head on to Pioneer Retail Store at any time and purchase what you need and some more.
Highlights
Curates high quality products
Best pricing
Wide range of products available
7) Eco Poop Bags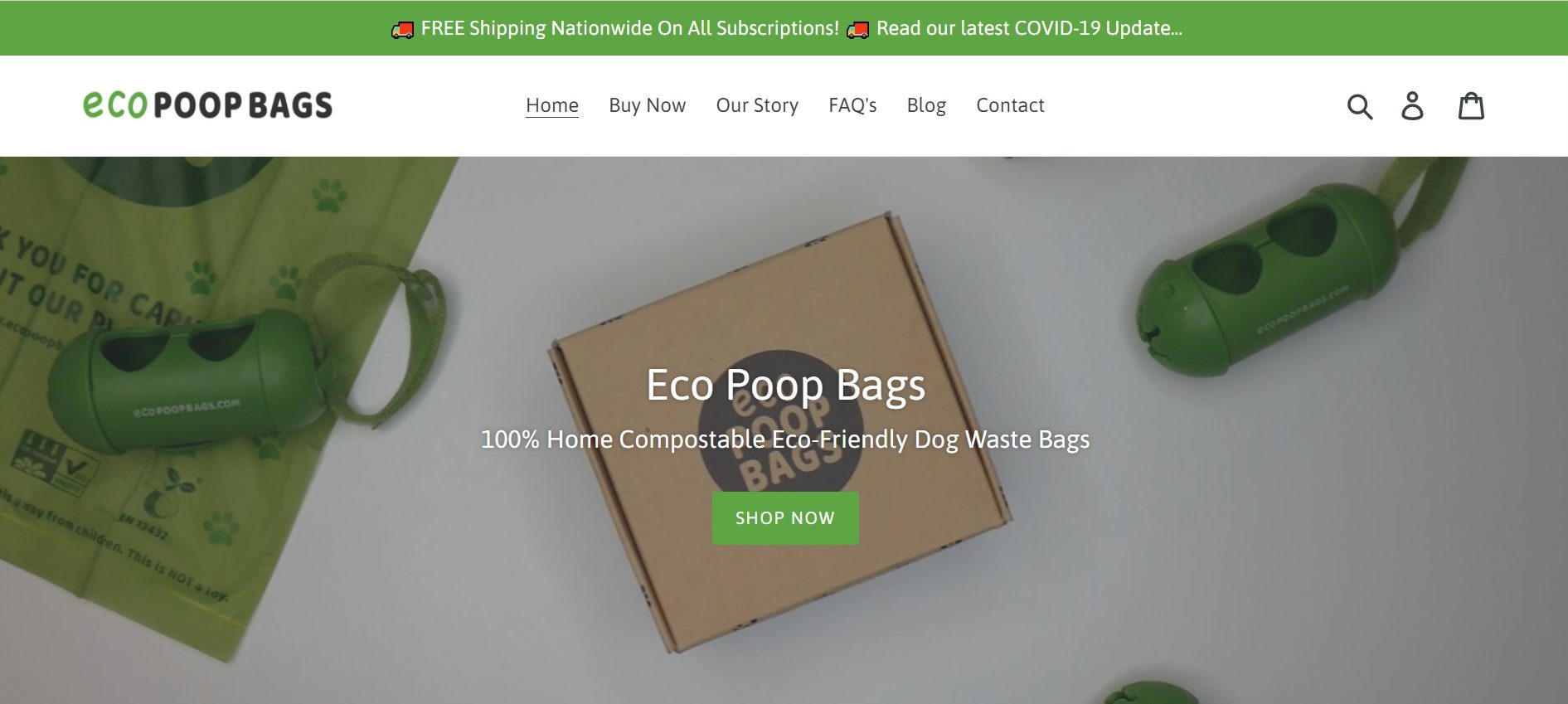 A poop bag is certainly an item that's needed by every pet owner, but it's effect on the environment is detrimental. This is where Eco Poop Bags come in!
They've managed to create a more eco-friendly plastic bag for your pet's feces in case you're out of your home. It's cornstarch-based and 100% compostable, so you won't have to worry too much now about using it.
In case you're interested in purchasing. Eco Poop Bag also offers a subscription so you won't have to
worry about ordering every time you're almost out of the product. All the details are posted on the website so head there!
Highlights
Free shipping
Breakdown in as little as 90 days
100% compostable at Home, Industrial & Landfill
Fitted with a strap to connect to leads, belt loops etc. for easy carrying
Includes 15 compostable bags per roll
Green pawprint pattern on each bag
Stretchy not teary!
Customer Reviews 
Read some of the feedbacks left for Eco Poop Bags' website, proving just how revolutionary their created poop bag is and how it can help the environment more.
"I love your company's ethics, especially with regard to the environment and have just received my second delivery from you. I will continue to tell my friends about your service – it's great!
Thanks so much and keep doing what you do! We appreciate it!"
"Great bags and for a great cause! Save our planet and do your part, clean up after yourself! So much more sustainable and smart. Great brand!"
8) Tiny Tails Store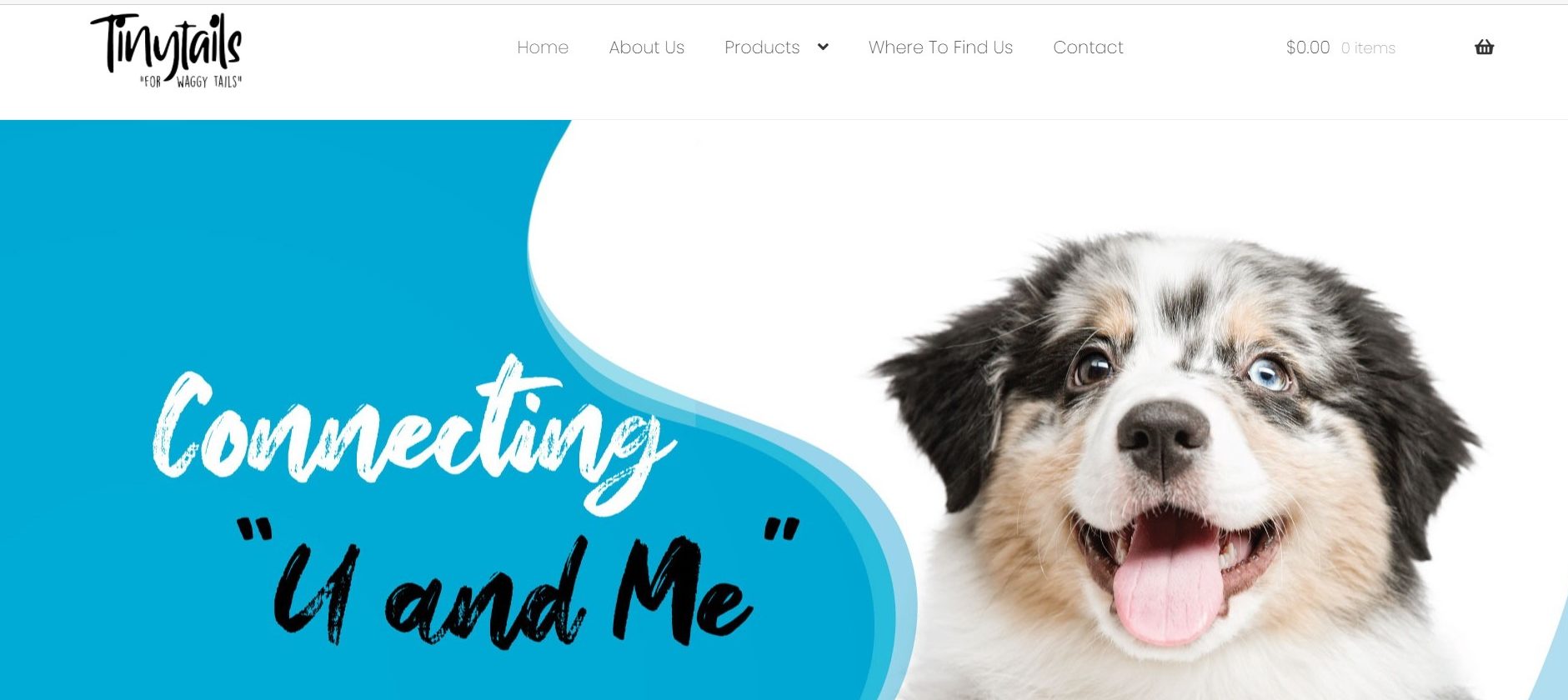 BEST FOR

Quality Pet Products

SERVICES

100% Compostable Poop Bags

Retractable Leash

WEBSITE

ADDRESS

Online Store

CONTACT DETAILS

+64 22 318 5319

OPERATING HOURS

Always Open
Tinytails Store has continually provided the people of New Zealand high-quality products for their furry friends at the best price. It's a go-to shop for a lot of pet owners as they sell items that are affordable but still quality products.
As of the current, they have 100% Home Compostable Poop Bags and Retractable Leashes available. You may opt to buy a smaller pack of the Compostable Poop Bags to try or purchase the value pack with a FREE Dispenser.
The Retractable Leashes are made from a red dot design winning team. It is very comfortable for long walks and comes with a designer look. Go and check various sizes on their website so you can pick what best fits your furry friend.
Head on to Tinytails Store's website to order now and they'll be sure to deliver it to you as fast as possible.
Highlights
Award-winning design products

Competitive pricing

Free shipping order over $39

Poop Bags breakdown in as little as 90 days

100% compostable at Home, Industrial & Landfill

Leashes are

360°

Tangled free

5-meter long strong nylon tape
9) Sunfox Kennel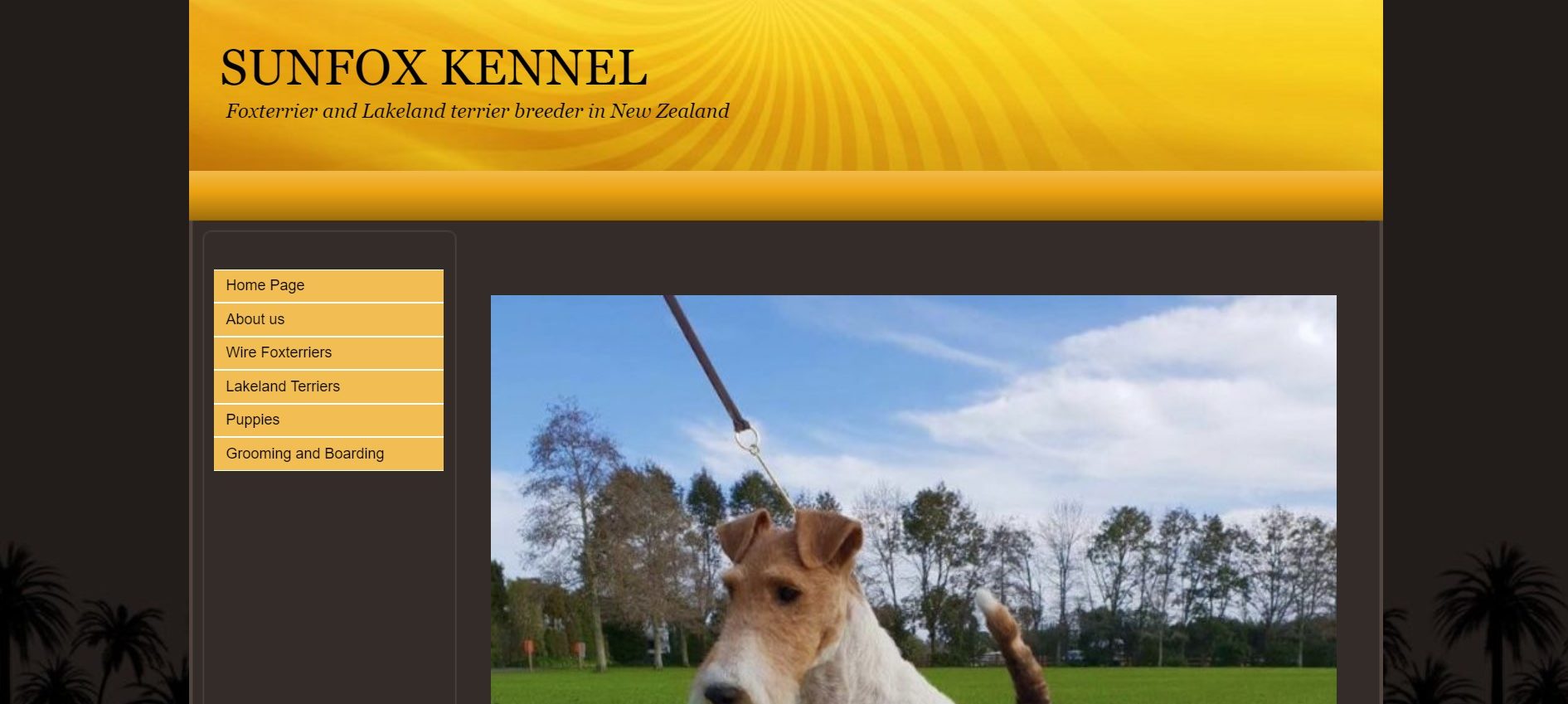 BEST FOR
Terriers
SERVICES
Pure breeding and Pet care
WEBSITE
http://www.sunfox.info/
ADDRESS
Auckland, NZ
CONTACT DETAILS
Phone : 02108421214
Email : [email protected]
OPERATING HOURS

Contact Sunfox Kennel for days of availability
Sunfox Kennel was established by dog lovers for dog lovers.
The business began with breeding pure terriers, ensuring that the tradition of preserving the breed type is kept to this day. However, Sunfox Kennel has recently ventured in other directions as well, now offering pet grooming, dog boarding, and cattery.
Pet owners looking for essentials can also look to Sunfox Kennel for their needs, as the business keeps on-stock items needed for care. 
You can contact them for any more inquiries and they'll be happy to accommodate you.
Highlights
Healthy pure-bred puppies
Excellent customer service
Comfortable dog boarding and cattery
10) Rocco & Co.
BEST FOR
Pet Wear
SERVICES
Pet Wear for Special Occasions, Wedding Attire, Printed Bandanas, Visual Aid Products
WEBSITE
https://www.roccoandco.nz
ADDRESS
Auckland
CONTACT DETAILS
[email protected]
OPERATING HOURS
Mon – Fri: 10am – 8pm

 

Sat: 10am – 4pm​​

Sun: 10am – 4pm
If you want your pets in dashing fits, Rocco & Co. is the place to go. They offer quality pet wear perfect for various occasions.
Some of their products include wedding attires and printed bandannas. The latter can be customised with humorous and practical designs.
After working in the pet wear industry for many years, there's no doubt that they produce exceptionally high quality products that are comfortable for your pet and lasts a long time. You're guaranteed to find something for your pet in their shop.
Highlights
Stylish and Purposeful Pet Wear
Items for all occasions
Visual aid products
Exceptional quality
11) Cool Kitty

If you're looking for products that will help with cleaning after your pets, then we definitely recommend checking out Cool Kitty.
Cool Kitty is known for their Clumping Cat Litter, which is designed to give cats a hygienic and comfortable toilet experience. As for the owners, you can expect easy clean up sessions in the future should you invest in Cool Kitty's product range.
On their online store, customers will find various litter fillers on the catalogue. There are scented and non-scented variations alongside biodegradable poop bags, litter mats, litter scoops, and grooming products.
Highlights
Products can be found in various store locations
Offers scented and non-scented litter box fillers
Accepts major credit cards, ApplePay, and GooglePay for payments
Affordable products
12) Pet Doors R Us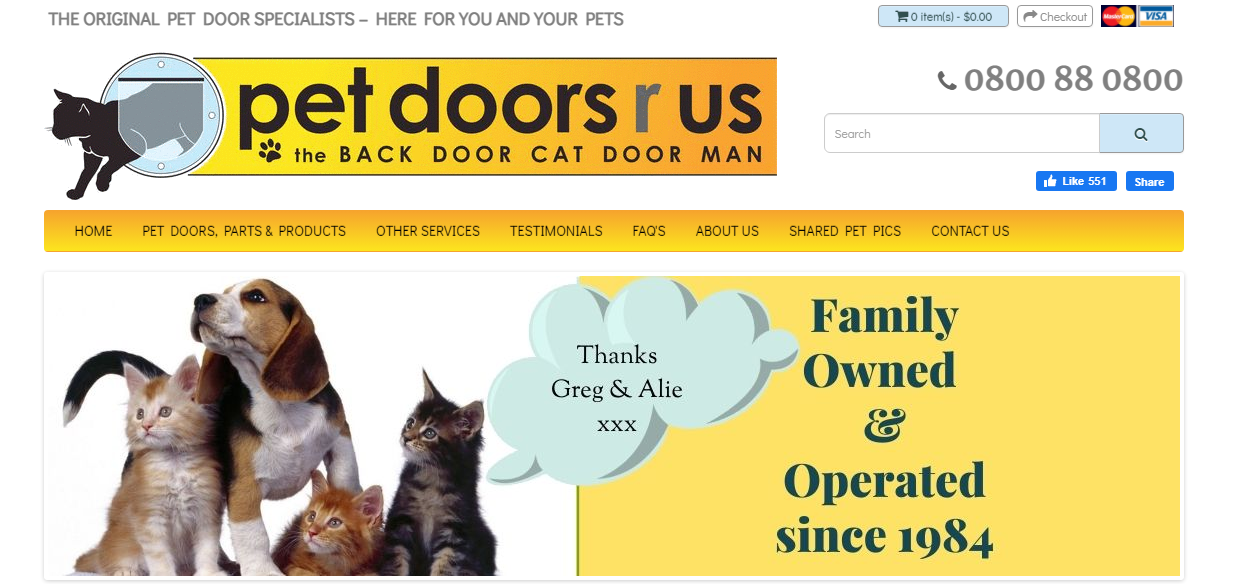 BEST FOR
Cat and Dog Doors
SERVICES
CAT DOORS
DOG DOORS
PET DOOR SPARE PARTS 
PET FEEDERS, BOWLS & ACCESSORIES 
TOYS'N'TREATS 
WEBSITE
https://www.petdoorsrus.co.nz/home
ADDRESS
New Zealand
CONTACT DETAILS
0800 88 0800
OPERATING HOURS
Monday to Saturday
9am to 5pm
Established in 1984, Pet Doors R Us is a family owned and operated business that has made a name for itself by supplying quality cat doors and dog doors in the Auckland area and the rest of New Zealand.
Pet Doors R Us offers a wide array of pet doors to choose from, some for glass fitting, others for wooden fitting or aluminium fitting. Other products the store offers include feeders, bowls, pet accessories, toys, and even pet treats.
Orders above $85 are offered free shipping. Moreover, Pet Doors R Us can provide installation services for your own pet door or any purchased from their shop.
NOTE* installation only available throughout Auckland – please phone for applicable prices. customer is based in Auckland.
Highlights
Orders above $85 are free shipping throughout NZ

Installation services of pet doors (your own pet door or any provided from Pet Doors R Us) is available into glass, wooden doors or aluminium doors throughout the Auckland area

Doors come with warranty
13) 
| | |
| --- | --- |
| BEST FOR |   |
| SERVICES |   |
| WEBSITE |   |
| ADDRESS |   |
| CONTACT DETAILS |   |
| OPERATING HOURS |   |
If you're looking for products that will help with cleaning after your pets, then we definitely recommend checking out Cool Kitty.
Highlights
Products can be found in various store locations
14)  Louis & Phoebe Pet Boutique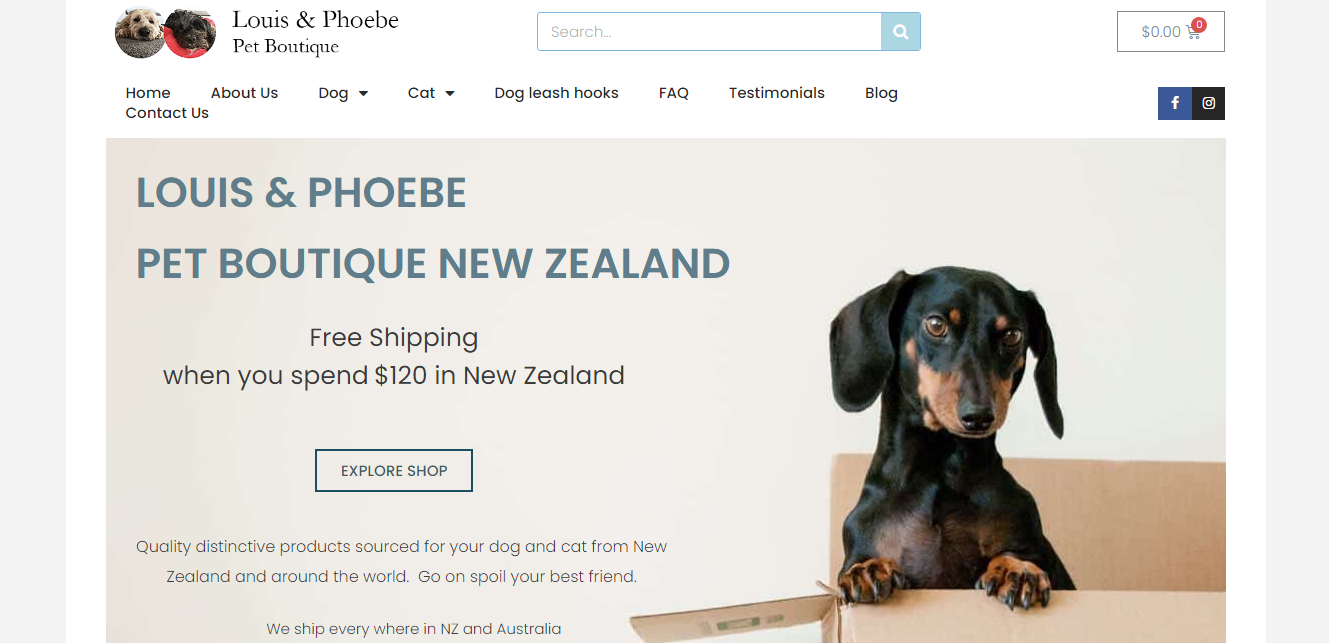 BEST FOR
Quality Pet Collars
SERVICES

Collars & Leads

Dog and Cat Food

Beds & Blankets

Dog & Cat Toys

Bowls & Water Bottles

Pet Carriers

Bathing and Grooming Needs

Gifts & Dog Tags

WEBSITE
https://louisandphoebe.com/
ADDRESS
21a St Heliers Bay Road, St Heliers Auckland 1071
CONTACT DETAILS

09 575 1364

OPERATING HOURS
Monday – Friday: 9:30 AM – 5:00 PM

 

Saturday: 9:30 AM – 4:00 PM

Sunday: 9:30 AM – 3:00 PM
Louis and Phoebe Pet Boutique is a pet shop that offers a wide range of goods for dogs and cats both in New Zealand and worldwide as well.
All needed information a client needs is readily available at their website in which they could also readily order their desired item.
Taking to the digital platform the conventional physical pet shops, they have deals for clients such as free shipping and the like to have a much affordable experience with them.
Items may be a bit pricey, but the quality of their products are top-tier from the usage of the finest leather to the steel fittings. Each of their products are also reliable sourced from internationally renowned brands.
Furthermore, their past clients greatly commend them for their durable items that is not only eco-friendly but most especially pet-friendly and accommodates to their individual needs.
Highlights 
Eco-friendly products available
Online shop available
Durable selections
Customer Reviews
Here are some reviews from their clients:
"Amazing pet shop best products and high quality. Lovely owner too very helpful and kind. Highly recommended."
"We bought the large Ruff Dawg Big Dawg indestructible chew toy for our Labrador who has managed to destroy every chew toy we've given her. Even the heavy duty giant Kongs lasted only about 3 days, Nylabones last a couple of weeks. Despite the indestructible name we didn't have high hopes for the toy and were prepared to only let her have it under supervision. We needn't have worried. After two weeks of full time use, there isn't even a dent in it."
15)  Paw Hub Pet Grooming
BEST FOR
Pet Grooming Services
SERVICES

Full Groom, Bath and Tidy, Salon Bath, Hand Stripping, Cat Grooming, Add-ons, Pet Products

WEBSITE
https://www.pawhub.co.nz
ADDRESS

428 Richmond Road, Auckland 1021​

CONTACT DETAILS

09 376 5649

020 4109 7966

OPERATING HOURS

Mondays to Saturdays: 9:00 am – 5:30 pm
Located in the areas of Ponsonby and Grey Lynn, the Paw Hub grooms all breeds of dogs and cats using the latest techniques and technology.
The Paw Hub mostly specialises in dog and cat grooming with services ranging from a full groom to hand stripping. The price depends on the size of your pet but it starts at $45.
Aside from grooming services, they also sell high quality and natural pet products for your fur babies. Some of these include hydrating conditioners, natural dog treats, and perfumes. 
Their team is also competent with pet first aid since they are required to finish a course and refresher every two years for training.
A booking is required by the Paw Hub to accommodate its customers. Do be careful and don't miss out on your schedule since a no show fee of $39 will be applied.
Highlights 
Specialises in cat and dog grooming

Always researches on new techniques and technologies in grooming

Staff are trained in pet first aid
Customer Reviews
Here are some Facebook reviews from their previous clients:
"Paw Hub transformed our nine month Cocker Spaniel from a yeti back into a sleek, clean as a whistle pup. She has recently joined an adventure walk pack where she has been getting very muddy enjoying the wilderness. This was her first groom and she's typically nervous about bathing and being dried but returned home very happy and relaxed. Highly recommended the team, even if you have an anxious pup. Thank you Paw Hub." – Millie Dolan
"Wonderful experience. Puppy very happy and they took very good care of her. Their priority is clearly the pup and she looks so cute with her little scarf." – Nina Siers15
16)  Kiwi Pet Products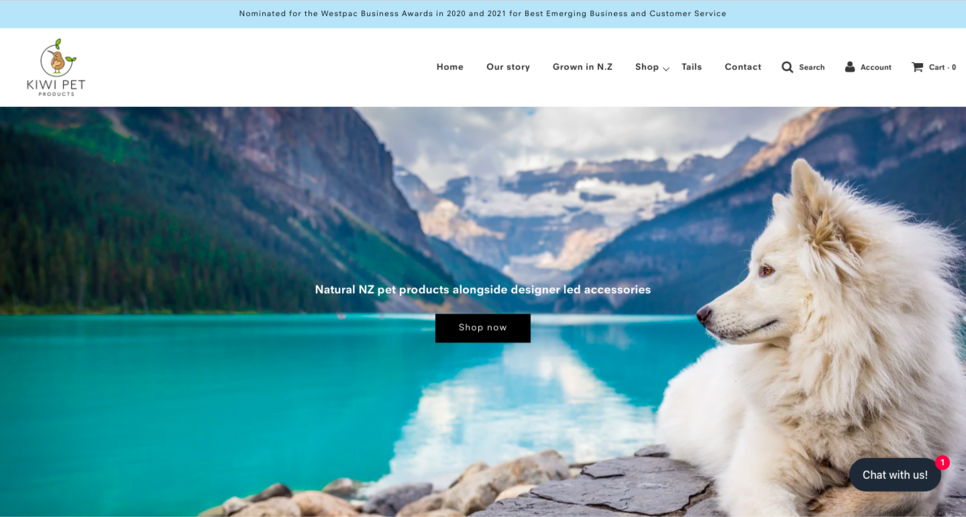 | | |
| --- | --- |
| BEST FOR | Eco-Friendly Pet Products |
| SERVICES | Pet Products |
| WEBSITE | |
| ADDRESS | 7 Magma Crescent, Stonefields, Mt. Wellington Auckland, New Zealand 1072 |
| CONTACT DETAILS | +64 274 273 424 |
| OPERATING HOURS | Contact for more details  |
Kimberley, the founder, has worked with dogs for more than 30 years. Seeing the dangers of synthetic pet toys and substandard nutrition for them, she wanted to make a difference by starting Kiwi Pet Products.
They offer high-quality, eco-friendly, and sustainable products. Their treats are made of only premium, natural and locally-sourced ingredients that are safe for your pets.
If the safety and style of pet accessories is important to you, they're working on a collection that only uses natural materials without compromising its design. Definitely something to look forward to!
You can also get credible advice on the best product to purchase. Whether your pupper is allergic to almost everything or if they're fussy, Kimberley knows exactly what you should try.
Worried they don't ship to your area? They deliver throughout New Zealand, so whether you're in the North Island or South Island, you can surely buy from them.
The downside though is that their products mostly cater to dogs. If you're looking for products for other types of pets, it may be best to look at other stores with a wider range of pet products.
Highlights 
Eco-friendly and sustainable pet products
Ships throughout N.Z.

Fast and reliable support
Customer Reviews
Here are some testimonials from their clients:
"My dog is super fussy so I thought I would try kiwipetproducts, wow, haven't looked back yet. Zoose likes the Bully sticks as they last for days with him which is rare." – Julie
"Product quality is top-notch. Shipping is fast. Kimberley even drove to pick up the treats after lockdown when couriers were overwhelmed. Customer service is AMAZING. I honestly can't recommend them enough." – Tommy
And that's all for the best pet shops in Auckland. Whether you need a pet, pet food, accessory, or service, you won't go wrong with the pet stores we've listed here.
Do you have any questions, comments, or opinions about our list? If so, send us a comment and we'll get back to you promptly.
Also, if you have carpets at home that are dusty and grimy, you can call the best carpet cleaners in Auckland. They will make your carpet fresh and clean for your pets to lie on.