The 8 Best Physiotherapists in Christchurch
A physical injury, be it minor or dire, can keep you from living life to the fullest. It's necessary to get such things treated early, and to help you with that, we've listed the best physiotherapists in Christchurch!
What physiotherapists do is allow your muscle and body to gradually be free of pain and discomfort. They utilise mobilisation techniques coupled with a healthy diet and exercise.
Without any delay, here are the providers of the best physiotherapy in Christchurch to get your body back to top form, so you can move freely and even allow you to compete at sports again.
1)  Blair Clatworthy – Tower Junction Physio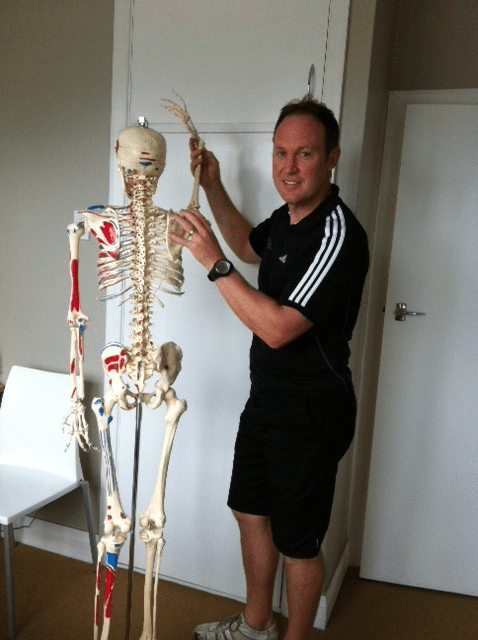 | | |
| --- | --- |
| Best for | Professionalism and Care for the Customer |
| Services | Injury and Pain Diagnosis, Sports Injuries, General Injuries from Accidents, Back and Neck Pain, Muscle and Joint Injuries, Acupuncture, Soft Tissue Management, Movement Pattern Correction, Core Strength, Gluteal Activation and others |
| Address | 109 Clarence Street, Riccarton, Christchurch, 8011, New Zealand |
| Contact no | (03) 34 34 345 |
| Website | http://www.towerjunctionphysio.co.nz/ |
Blair Clatworthy is the senior physiotherapist and owner of the Tower Junction Physio located in Christchurch. He holds a degree in both Physiotherapy and Physiology from Otago University.
Having had extensive practice, he is well-versed in treating sports or accidental injuries, incorrect postures, neck and back pain, headaches through physiotherapy and acupuncture.
He and his team care about patients, treating them as they would like to be treated. By working together, they will support you to get you back on your journey to recovery.
Highlights
Otago University graduate in Physiotherapy
Licenced acupuncturist
Personal approach to customers
Loves the outdoors and sports
Customer Reviews
Henry Dunne writes a short review of them at Google Business:
"Been to a few Physios around town and have found these guys to be the best. Their offices aren't the newest, however the quality of the therapists is high. I'm happy I've found them. Highly recommend."
2)  Cath Julius – Freedom Health Physiotherapy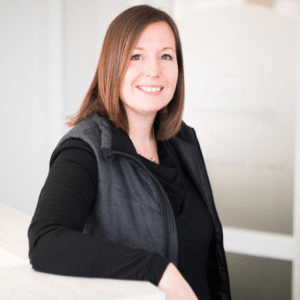 | | |
| --- | --- |
| Best for | Injury Rehab through Clinical Pilates |
| Services | Physiotherapy, Women's Health, Clinical Pilates, and Postnatal Physiotherapy |
| Address | Ground Floor, 7 Winston Ave, Papanui, Christchurch. |
| Contact no | 03 355 6699 |
| Website | https://www.freedomhealth.co.nz/ |
For women's health and sports injuries, Cath Julius is one of the best physiotherapists in Christchurch. She combines physiotherapy and clinical Pilates to treat your injuries.
After graduating in 1998, she worked at renowned Australian sports medicine centres. It's where she honed her skills the most with patients while working with top fitness trainers and doctors in the country.
Here at Freedom Health Physiotherapy, you get a hands-on treatment with Cath and other therapists. And they have the latest equipment that will rehabilitate your body to health, proving they offer some of the best physiotherapy in Christchurch.
Highlights
Highly adept physiotherapist
Worked with some of the best in the area of sports medicine
Most up-to-date equipment
Longer sessions and hands-on treatment
Customer Reviews 
On Google Business, Filiani recommends Cath as one of the providers of the best physiotherapy in Christchurch: 
"Finding Cath has been a godsend. She is a thorough and knowledgeable physio that gets results. Cath has managed to get me back on my ankle faster than any other physio has after a bad ankle sprain. Not only is she a great physio, Cath is also friendly, flexible with appointments to fit in with my schedule and always on time."
3)  Julian Firth – Sportsmed Canterbury Ltd.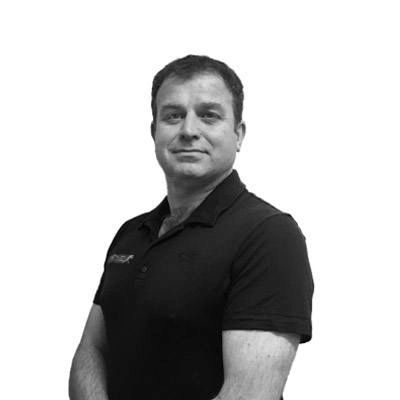 | | |
| --- | --- |
| Best for | Sports Injuries and Rehab |
| Services | Sports Medicine, General Injuries, Limb, Back, and Shoulder Pain |
| Address | 156 Bealey Avenue, Christchurch Central City, Christchurch 8013, New Zealand |
| Contact no | 03 366 0620 |
| Website | https://sportsmed.co.nz/ |
If you're an athlete who has been injured from a game, Julian Firth will help you. He is the physiotherapist for the New Zealand football team and is thus already assisting the best players in the country.
He earned an honorary degree in Physiotherapy and Sports Science, making him highly skilled in dealing with injuries. But his speciality is in treating the lower limbs and shoulder problems.
You can set an appointment with Julian — one of the best physiotherapists in Christchurch — at Bealey Avenue by calling the contact number provided above.
Highlights
Physiotherapist for the NZ football club
Honorary degree in Physiotherapy and Sports Science
Holds a particular interest in shoulder and limb injuries
Customer Reviews
Tori Jayne left a 5 starred review on Google. She said:
"Best physios in town!! They work with you to sort out how to get you back to normal, dont judge you at all and are such happy and friendly people."
4)  Nicole Meikle – Eastcare Physiotherapy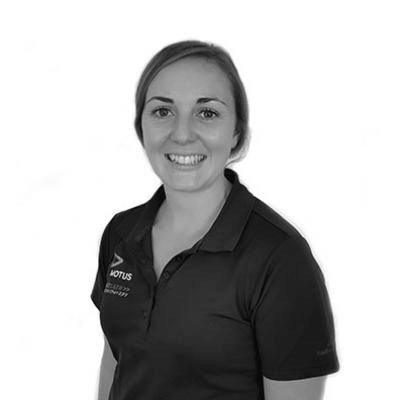 | | |
| --- | --- |
| Best for | Sports Physical Therapy |
| Services | Musculoskeletal Physiotherapy, Podiatry, Massage, Mobility Action Programme, Exercise and Nutrition, Post Surgery Rehab, Occupational Health, and Women's Health |
| Address | 285 Breezes Road, Aranui, Christchurch 8061, New Zealand |
| Contact no | (03) 388 8815 |
| Website | http://www.motushealth.co.nz/physio-clinics/motus-eastcare/ |
When it comes to accidental sports injury or conditioning, just look for Nicole Meikle from Eastcare Physiotherapy. She is one of the best physiotherapists in Christchurch.
Nicole attended Otago University to get a degree in Physiotherapy. She holds a special interest in sports therapy, exercises, and treatments to keep the team performing at a competitive level.
Being an athlete herself, she enjoys netball as well as water skiing in her spare time. So she can easily relate and understand what you're going through in order to rehab your body, which is why she's said to provide the best physiotherapy in Christchurch.
Highlights
Graduated with a degree in Physiotherapy in 2016
Specialises in sports therapy
Knowledgeable and experienced
5)  Barry Donaldson – Redwood Physiotherapy Clinic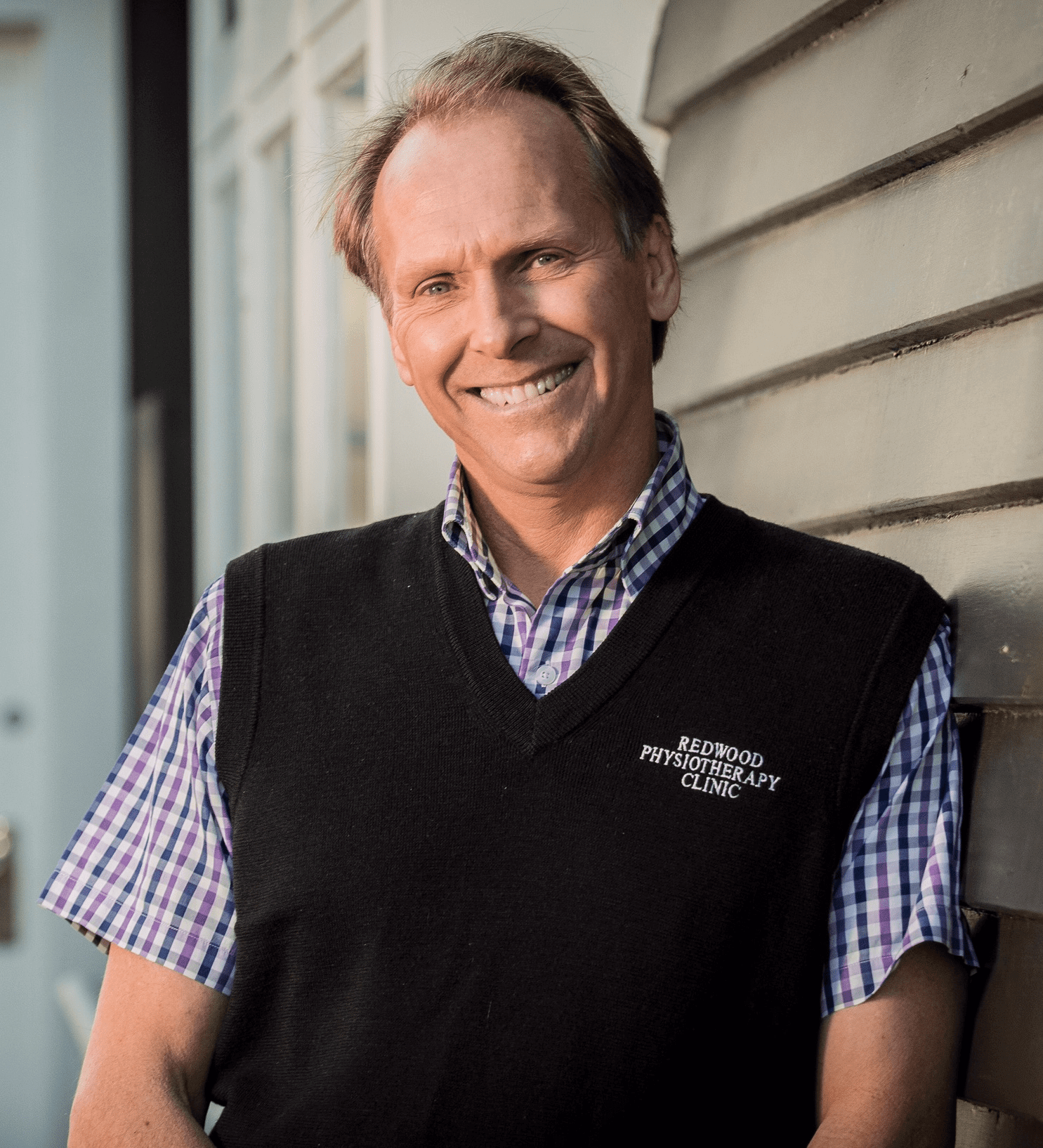 | | |
| --- | --- |
| Best for | Manipulative Therapy or Muscle and Joint Therapy |
| Services | Manipulative Therapy, Rehabilitation Gym, Sports Therapy, Muscle Balancing, Acupuncture, Strapping and Kinesiotaping |
| Address | 199 Main North Road, Christchurch, New Zealand |
| Contact no | 03 352 9900 |
| Website | https://www.redwoodphysio.nz/ |
Here at Redwood Physiotherapy Clinic, musculoskeletal pain, discomfort, and immobility is addressed. Barry Donaldson is a manipulative therapy expert who earned his degree way back in 1989 and has been stacking up experience and skills ever since.
He is also skilled at muscle balancing and acupuncture. Furthermore, he possesses a wealth of experience — he can even boast of being a physiotherapist for the All Blacks rugby team in New Zealand.
So, if you want a trustworthy and great physiotherapist, just book an appointment at Redwood Physiotherapy Clinic and look for Barry.
Highlights
Manipulative therapy expert
Extensive experience
Can help you from prevention to treatment
Worked with the All Blacks from 1994-1995
Customer Reviews
Here's a Google review from Karen Ellis. She wrote:
"I can't recommend these guys enough, they have helped me immensely over the years and Sean & Barry are so thorough with their consultations and treatment plans and always go the extra mile."
6)  Fixed Physio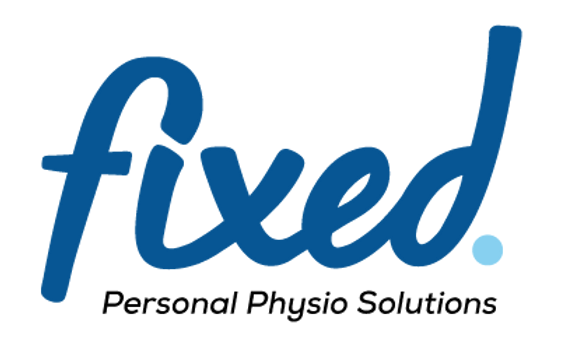 Best for
Tailored Physio Services
Services
Massage, manipulative therapy, dry needling, strapping, gym based rehabilitation, screening
Address
2/48 Fitzgerald Ave,

Christchurch Central

Christchurch 8011

Contact no
03 390 8175
Website
https://www.fixedphysio.co.nz/
Fixed delivers personalised physio services to their patients. Their one hour appointment sessions allow them to provide the latest in manual therapy along with gym based rehabilitation which focuses completely on the individual.
Their experienced physiotherapists are capable of handling a wide variety of issues. However if you are unable to reach your goals, their connections with podiatrists, sports doctors, and surgeons assures your issue should be remedied.
Highlights
1 hour treatment sessions assuring a full assessment and treatment every session
Full access to gym if required
Experienced physiotherapists
7) Body Wise Health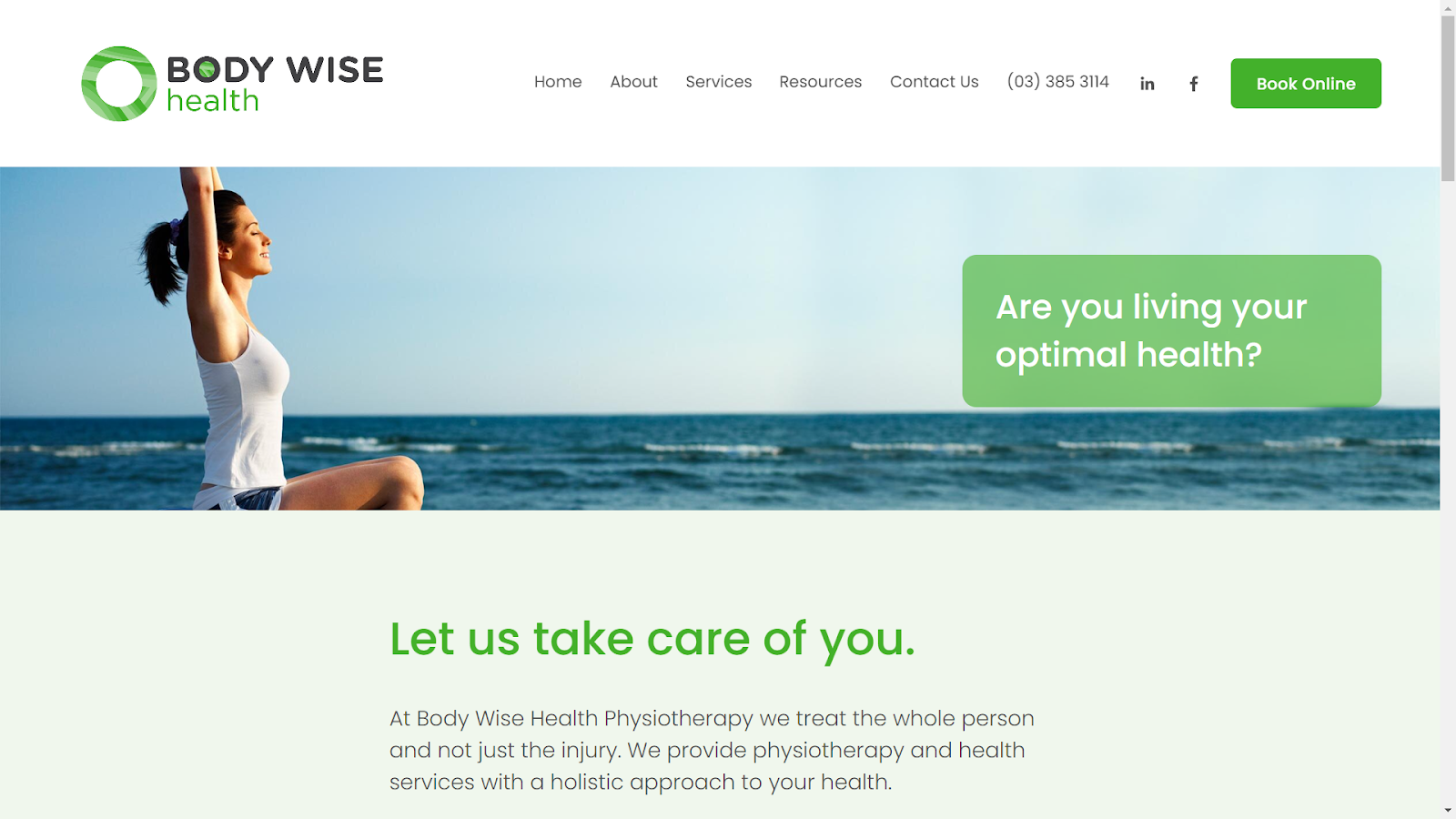 BEST FOR

Physiotherapy 

SERVICES

Physiotherapy, Massage, Sports Therapy, Health & Wellness, Pilates, Work Health, Acupuncture

WEBSITE

https://www.bodywisehealth.co.nz/

ADDRESS

427 Marshland Road (entrance is off Prestons Road) Shirley Christchurch

CONTACT DETAILS

(03) 385 3114

OPERATING HOURS

Monday – Wednesday, 8AM – 5:30PM

Thursday, 8AM – 6PM

Friday, 8AM – 5PM
Body Wise Health treats you and not just your injury. They are a team of highly-skilled and experienced Psychotherapists that will help you throughout your journey. 
You will surely achieve your goals with them knowing that you are in the right place with the right people that will guide you. 
Highlights
Proactive

Gives excellent advice

Patient workers 
Customer Reviews 
Here's a review from one of Body Wise Health's clients:
"Tina is an excellent physio specialist. Her approach is patient and proactive. She is great at finding the cause of my pain and helping to educate me on why it is happening and how to prevent it. I wouldn't hesitate to recommend Body Wise Health." – E.C.
Here's another one:
"Best physio in CHCH! Tina gives exceptional, holistic advice. Not only does Tina help you recover from injuries but she shows you how to avoid them." – A.M.
8) Phyz Integrated Physiotherapy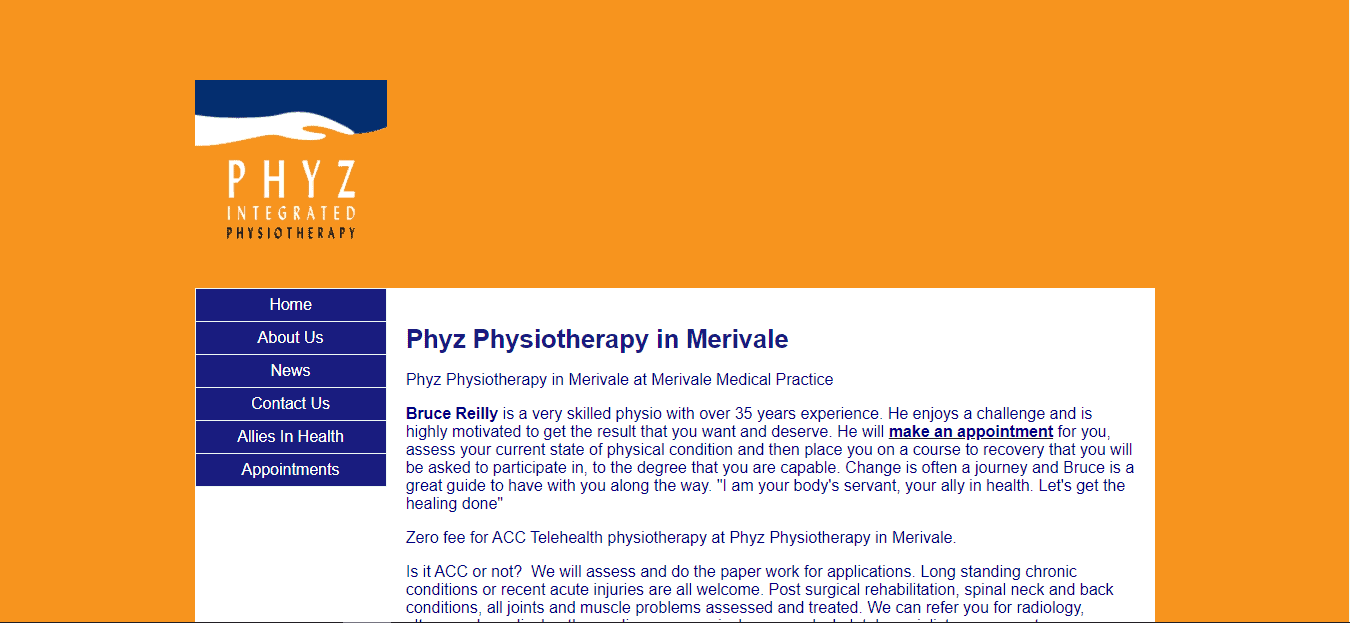 | | |
| --- | --- |
| SERVICES | Physiotherapy, Sports Therapy, Acupuncture, Manipulative Therapy |
| WEBSITE | https://www.phyz.co.nz/ |
| ADDRESS | 236 Papanui Road, Strowan, Christchurch 8014 |
| CONTACT DETAILS | +64 3-355 5543 |
| OPERATING HOURS | Monday Friday: 7:30 AM – 5:30 PM |
If you're looking for another physiotherapy clinic with a special focus on sports rehabilitation, the Phyz Integrated Physiotherapy may be a good choice. This clinic is led by a physiotherapist certified and licensed in different physiotherapy approaches. 
For over 35 years, Bruce Reilly has been serving Kiwis seeking pain relief and support for chronic and traumatic injuries alike. He has received certifications for his skills in manipulative energy and acupuncture. 
Additionally, Bruce has worked with numerous sports teams and clinics, thus giving him sufficient experience and skill to handle sports injuries. But what really makes his services so convenient is that it's all ACC-funded.
Phyz Integrated Physiotherapy also has connections with orthopaedics, radiologists, and other professionals who can aid in recovery from injuries or medical procedures. 
Just make sure you sign up online with its booking service because Phyz Integrated Physiotherapy doesn't really accept walk-ins. 
Highlights
Expertise in sports rehabilitation

ACC-funded services

Consultant for sports teams and clinics

Connection with other healthcare professionals
Customer Reviews
Here's one customer review to tell you just how Phyz Integrated Physiotherapy helps patients recover and regain their athletic capabilities:
"I came here after a knee injury last year. I was also for a long time unable to run more than 7km. Bruce realised the two problem were related to bad posture and technique. He helped me to get on top of it. I am know much better than I used to be, faster and more powerful. I ran 27 km, 16km and 20km the last 3 weekends with no issues at all. Highly recommend."—Nicolas Dubois
And those were our choices for the best physiotherapists in Christchurch. They can help you overcome the pain and stress each step of the way so you can be healthy and fit soon!
Do you agree with the physiotherapists we included? We'd be happy to know what you think — just send a message and we will get right back to you.
In other cases, you may also want to read about the best chiropractors in Christchurch. They're a bit similar to physiotherapists but they focus more on spinal adjustment and postures to relieve pain and other symptoms.