The 12 Best Places in New Zealand for Immigrants to Live
The top places in New Zealand for immigrants to live are Hamilton, New Plymouth, Auckland, Queenstown, Napier, Wellington, Christchurch, Dunedin, Tauranga, Rotorua, Nelson, and Devonport.
Immigrants move to these places because of the comfortable lifestyle, recreation, work opportunities and more.
Want to learn more about what makes each of these places attractive? Read on!
1. Hamilton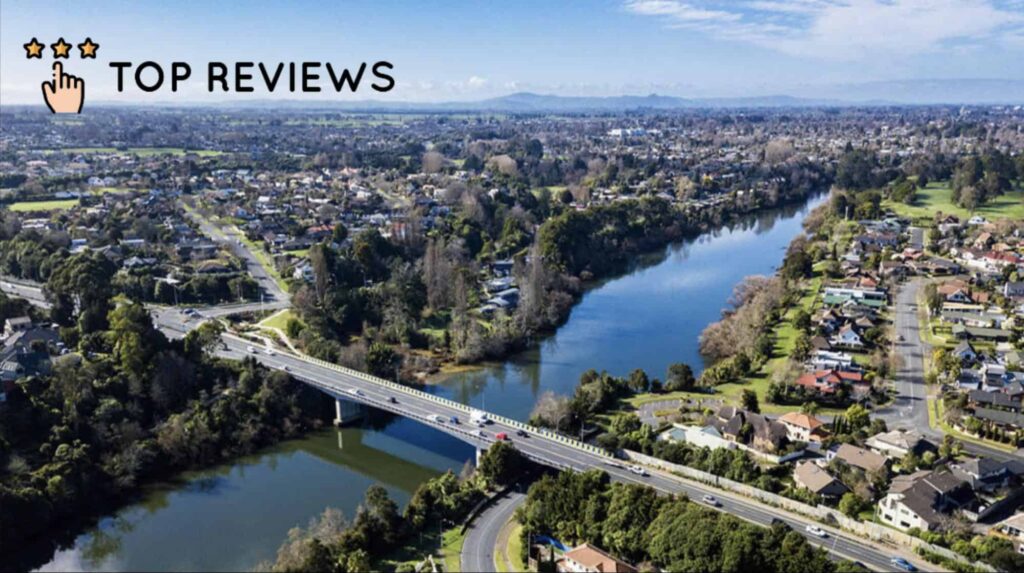 Hamilton is great for immigrants to live in New Zealand if they want to live on a budget while staying up to date with the latest modern trends worldwide.
Located in the heart of the country, the city was formerly a sleepy regional hub. Things have changed, however.
Recently, immigrants have been flocking to Hamilton as the city flourishes for the right reasons. For one, Hamilton's housing and rental costs are 20% – 25% less than those in Auckland despite it being just an hour and a half away by plane.
Moreover, companies are relocating to Hamilton and the surrounding Waikato area because it is a popular choice among their employees. Hence, there are many job opportunities available to immigrants moving to Hamilton.
Cost of Living in Hamilton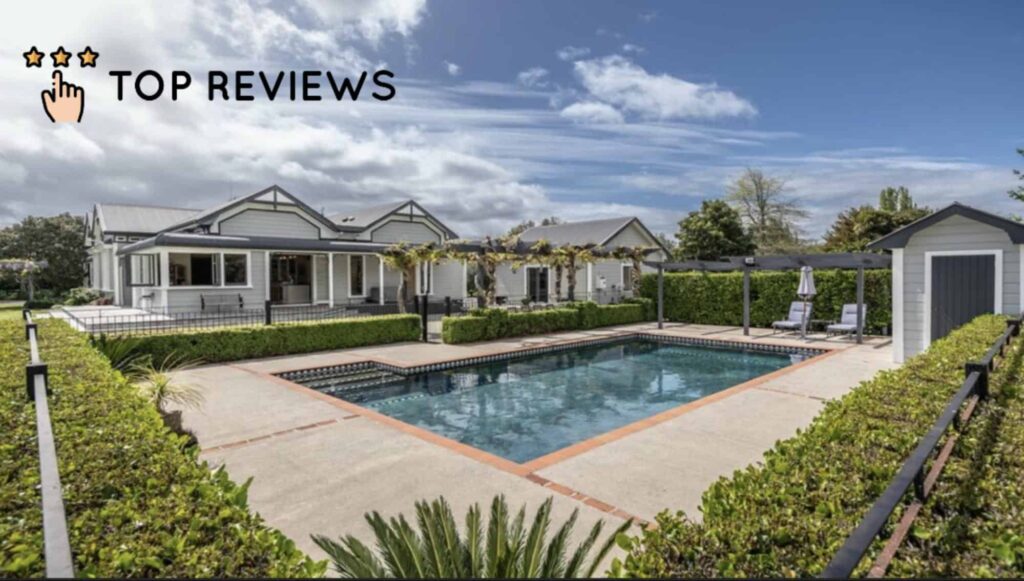 Here is an overview of the cost of living in Hamilton if you're thinking of moving there.
| Cost of Living in Hamilton | |
| --- | --- |
| Cost of living for one person | 1461 NZD |
| Cost of living for a family (4) | 3884 NZD |
| One person rent | 771 NZD |
| Family rent | 1574 NZD |
| Food expenses | 505 NZD |
| Transport expenses | 77 NZD |
| Avg. monthly salary after tax | 2858 NZD |
*All cost of living data is from livingcost.org
Notable Attractions in Hamilton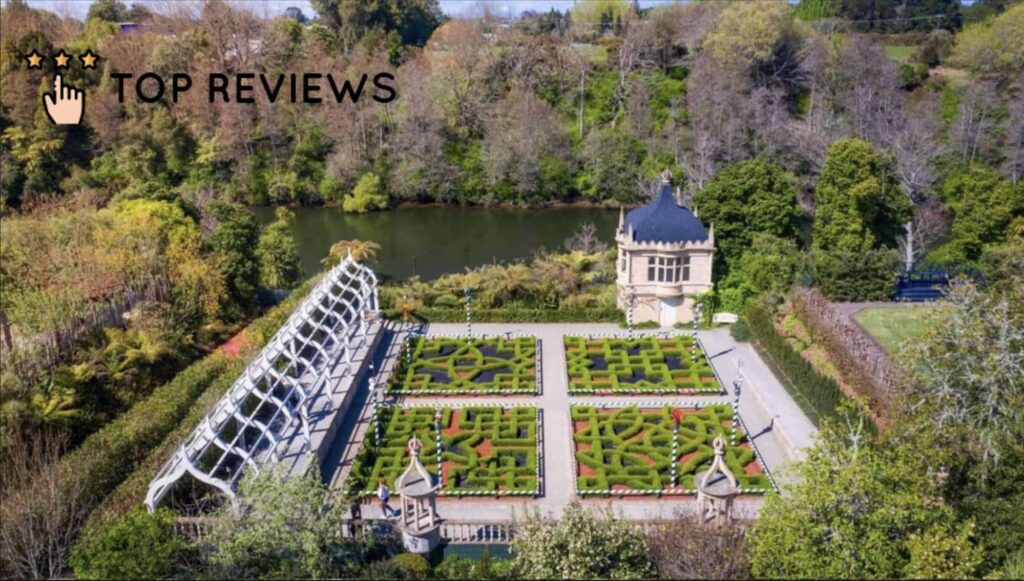 Some notable attractions in Hamilton that people enjoy are the Hamilton Gardens and the Hamilton Zoo.
Hamilton Gardens
A variety of garden styles are represented at the Hamilton Gardens by way of curated exhibits. People can immerse themselves in fantastical worlds at Hamilton Garden's Fantasy collection or go to exotic lands in their Paradise collection.
Hamilton Zoo 
The Hamilton Zoo has approximately 600 species, both native and exotic, and is a great place for people looking to spend a day outdoors in Hamilton having fun.
There are free zookeeper presentations, and New Zealand's largest walk-through aviary gives many immigrants a lot of bang for their buck.
Climate in Hamilton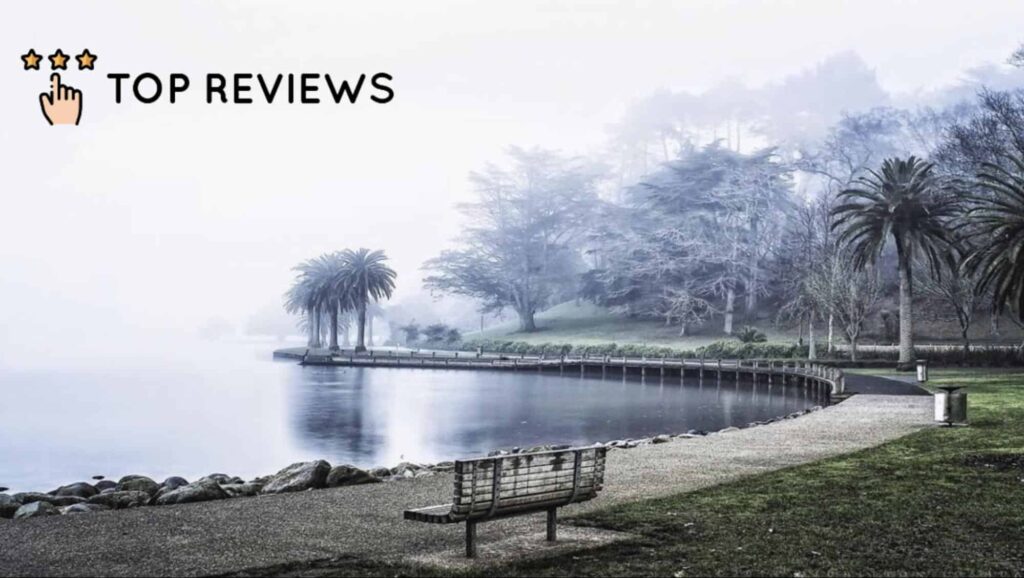 Like it cool? Hamilton is a good option, then, with its reputation as one of the foggiest cities in the world.
Despite that, it typically has sunny, dry summers and tranquil damp winter days once the morning fog has burned off.
Transportation in Hamilton
In Hamilton, people can get around on bicycles, and taxis, use a rental car, the local bus, and the Hamilton-Auckland rail.
Ways to Get Around Hamilton
Bicycles
• Locals can ride bikes around the city and make use of Hamilton's bike rental company Bikeep
Taxis
• Locals can use Hamilton Taxis
Car Rentals
• Some car rental companies in Hamilton are Avis, Bargain Rental Cars, and Budget NZ.
Hamilton-Auckland Rail
• The Te Huia train takes people back and forth from Hamilton to Auckland
Hamilton Transport Centre

Address: Hamilton Central, Hamilton 3204, New Zealand

• Hamilton Transport Centre is for people who want to travel via local bus throughout the city
2. New Plymouth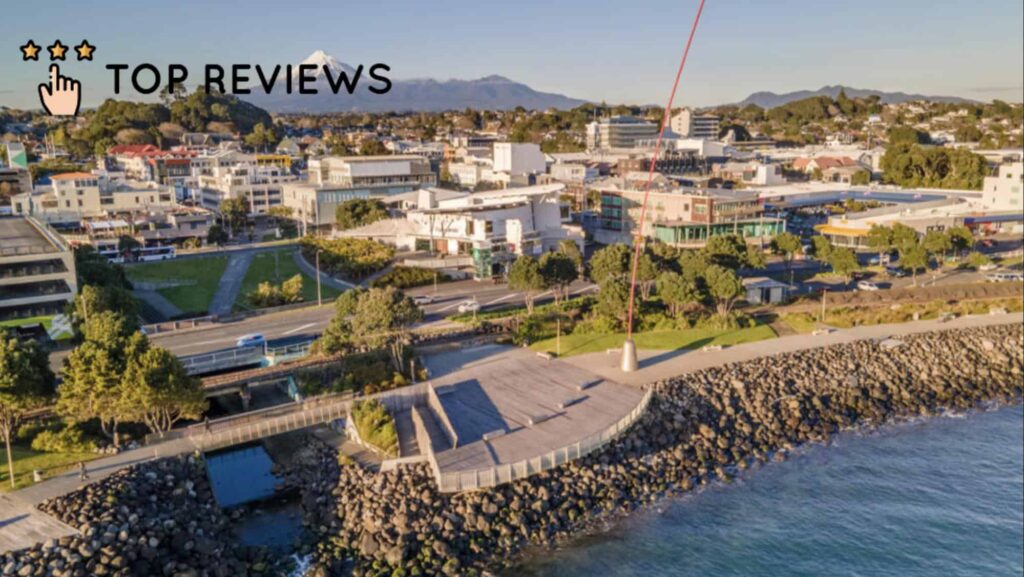 Due to its small size and relative tranquillity, New Plymouth is often recommended as one of the best cities in New Zealand for immigrants looking for a more relaxed way of life.
Despite that, it's far from sleepy or static. New Plymouth is located on the western coast of the North Island and serves as an economic and cultural centre.
Jobs in education, oil and gas engineering and food technology are popular here. Additionally, immigrants considering a move should know that New Plymouth offers a lovely environment and a low cost of living.
While affordable housing is available, do note that finding a place to rent may be challenging. Still, that's true of just about any place worth moving to nowadays.
What's more, New Plymouth has numerous outdoor events and festivals and a thriving local music and comedy scene.
There are also gorgeous green parks, fun playgrounds, and quick access to the beach for immigrants moving to New Zealand with their families.
In fact, New Plymouth is a popular place to live for immigrants who have a knack for surfing, as many excellent surfing locations can be found around the coast of New Plymouth.
Cost of Living in New Plymouth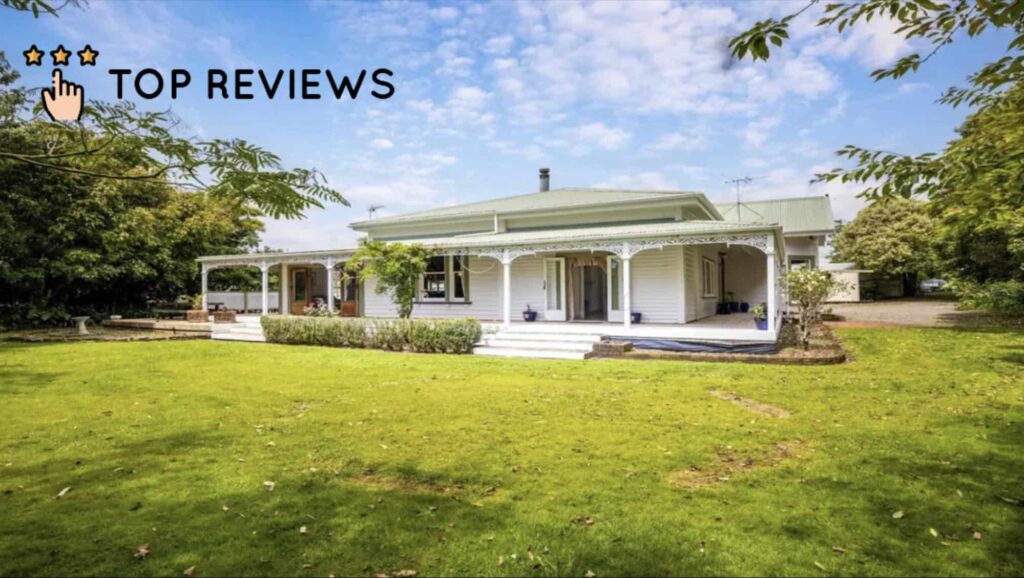 With a relaxed lifestyle comes reasonable expenses. Below are some statistics as to the cost of living to help immigrants in deciding whether a move to New Plymouth is best for them.
| Cost of Living in New Plymouth | |
| --- | --- |
| Cost of living for one person | 1342 NZD |
| Cost of living for a family (4) | 2878 NZD |
| One person rent | 728 NZD |
| Family rent | 1079 NZD |
| Food expenses | 450 NZD |
| Transport expenses | 50.7 NZD |
| Avg. monthly salary after tax | 3040 NZD |
Notable Attractions in New Plymouth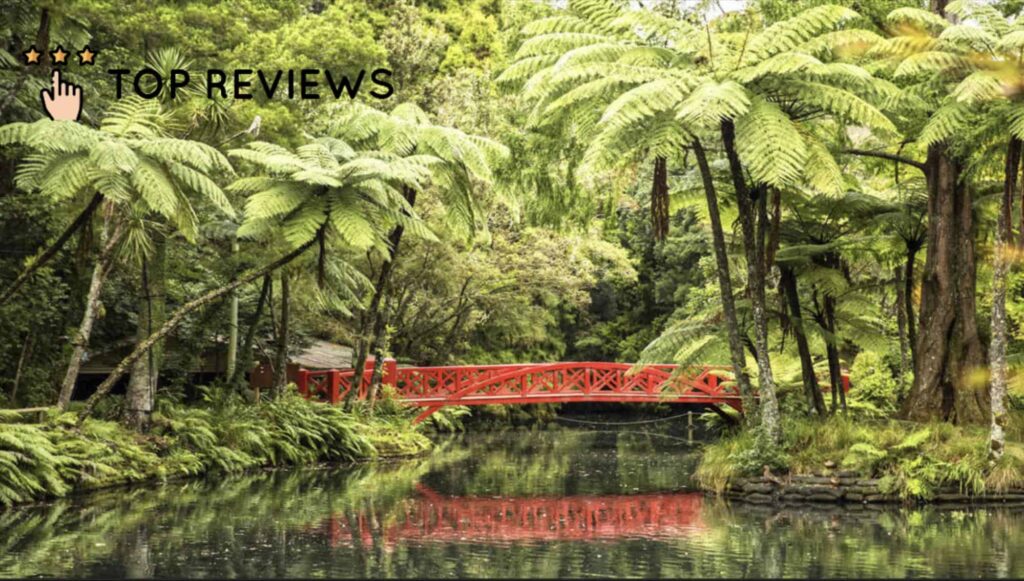 There are plenty of attractions in the unique town of New Plymouth. However, two notable attractions for people new to the area are Egmont National Park and Pukekura Park.
Egmont National Park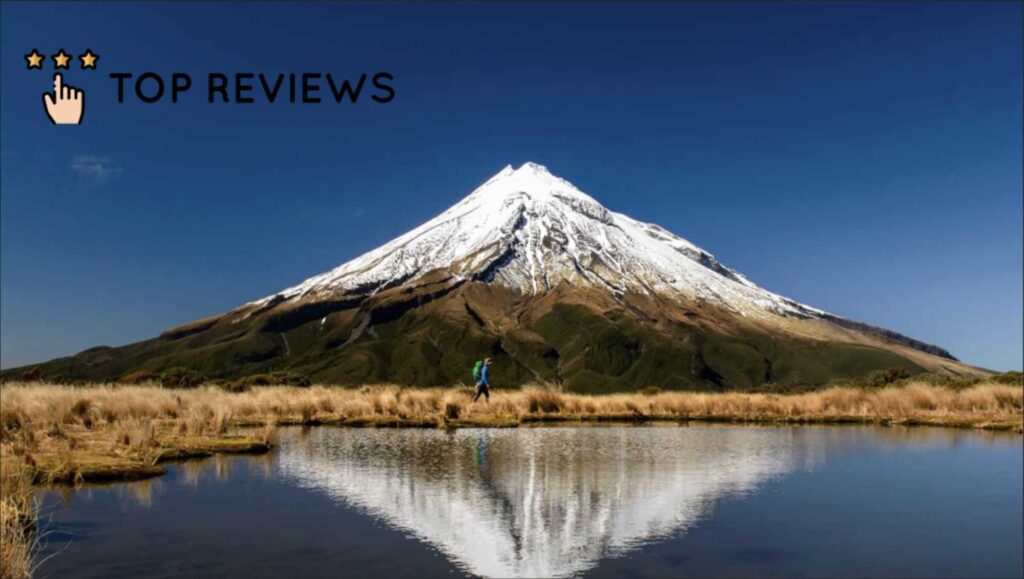 Waterfalls, rainforests, and moss-covered plants abound in Egmont National Park, which encompasses the Mount Taranaki volcano.
There are several fantastic hiking trails in the area, each offering unique perspectives on New Plymouth's picturesque shoreline and impressive volcano.
Pukekura Park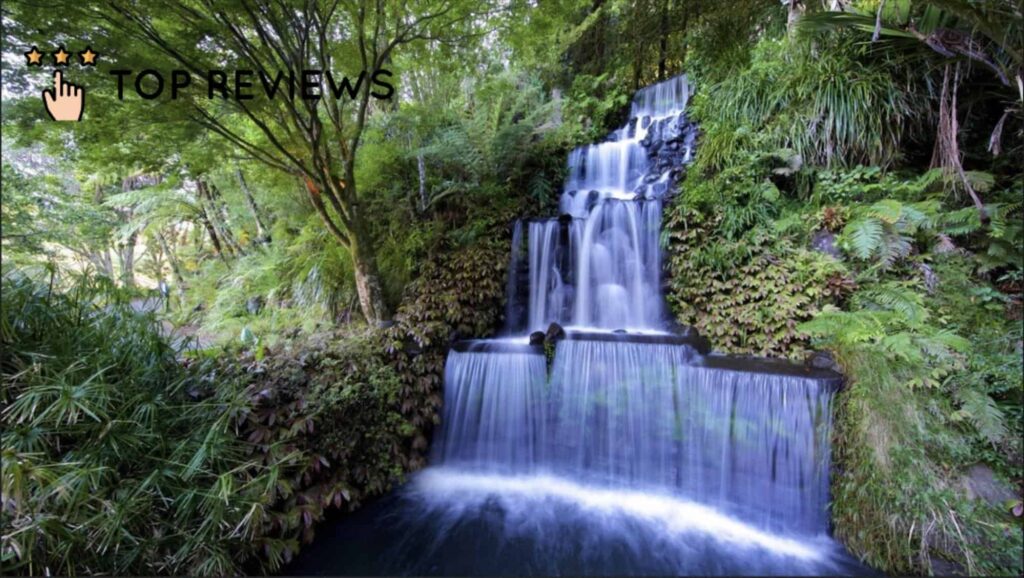 When it initially opened in 1876, Pukekura Park quickly became one of New Plymouth's most popular attractions.
Aside from the stunning flora, visitors can enjoy the Poet's Bridge and the appropriately titled Teahouse on the Lake. The old teahouse is a lovely site to experience the New Zealand custom of High Tea, and it also serves as a fascinating historical monument.
Climate in New Plymouth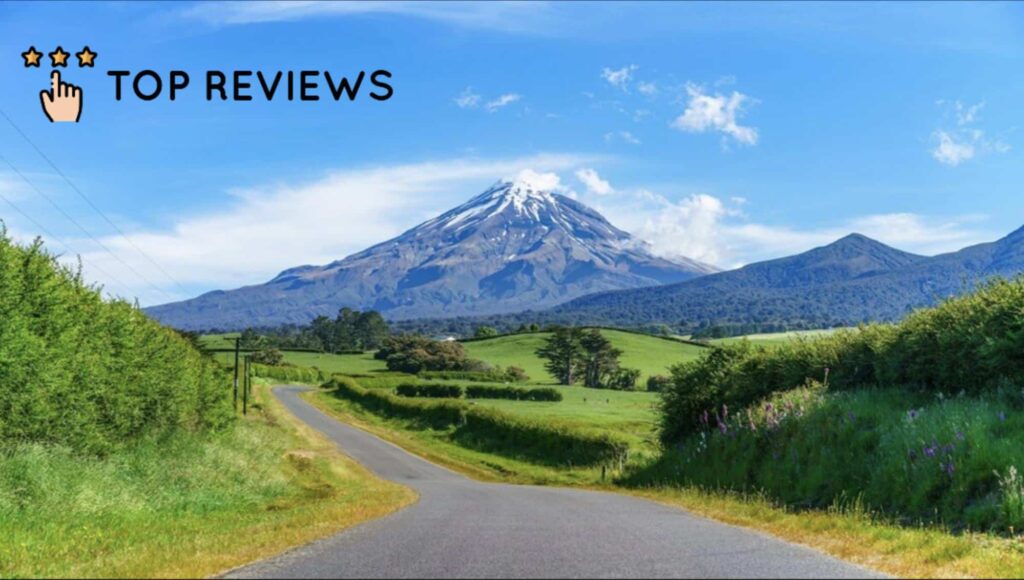 The city of New Plymouth receives heavy amounts of rain. Even the driest month has a good amount of rain.
However, when it's not raining in New Plymouth, the climate is moderate, warm, and temperate.
Transportation in New Plymouth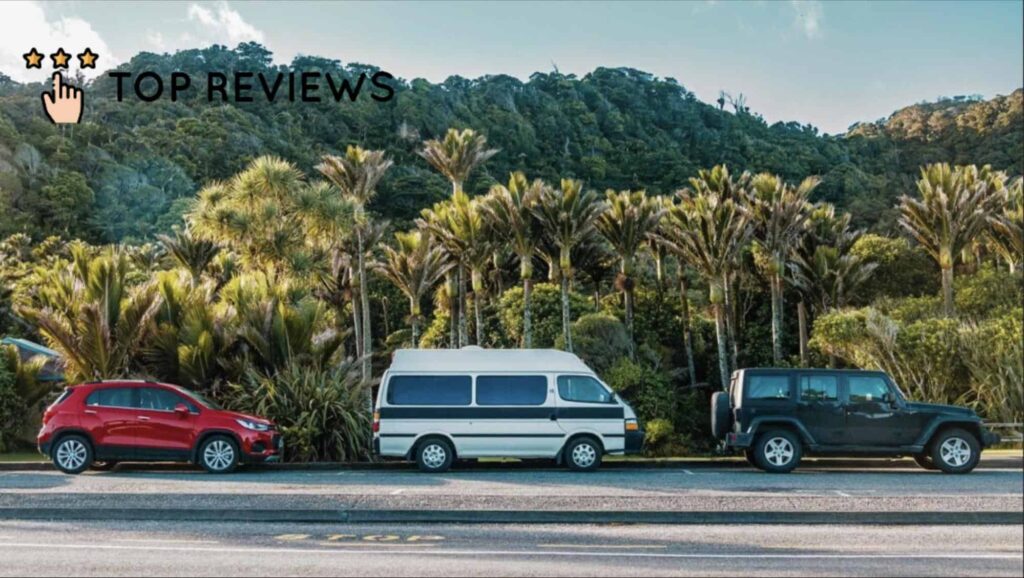 People can take the local Citylink buses that run throughout the city of New Plymouth or make use of a car.
The Citylink bus fare is typically 2 NZD from stop to stop and the buses run Monday – Friday on nine different routes throughout the city.
Note that people can also use Bee cards for the buses. The Bee card is an easier way to pay on the bus and easy to get online or in person.
3. Auckland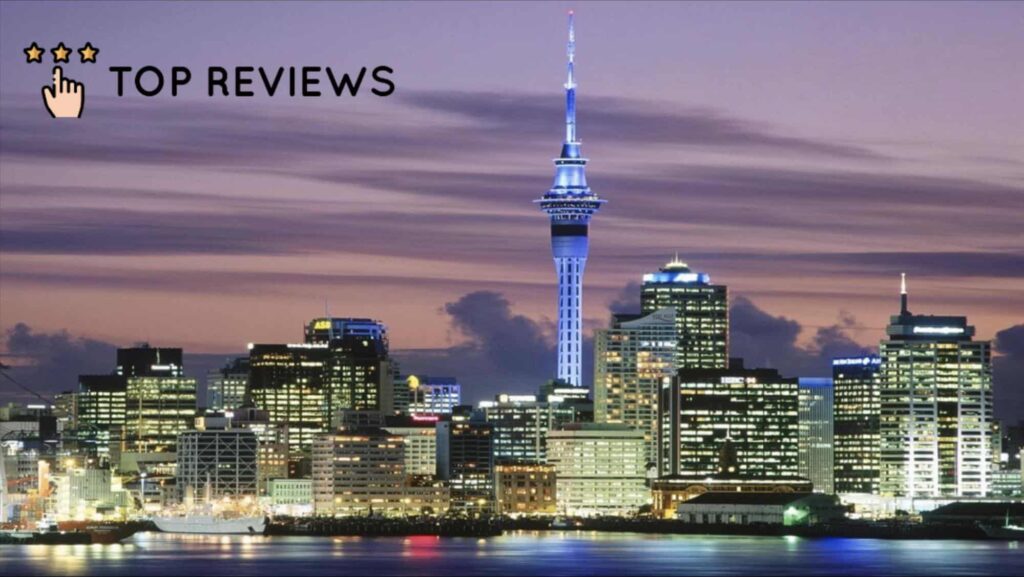 Auckland is a popular destination for immigrants living and working abroad. With a population of 1.5 million and land area comparable in size to that of Los Angeles, it's also New Zealand's largest metropolis.
A higher big-city cost of living comes with living in Auckland. Still, the city also boasts the most employment opportunities across various fields: three times as many jobs as in Wellington and five times as many in Christchurch are in Auckland.
Also, Auckland's public transit system is reliable and continually being upgraded. Their reliable public transit system makes it easier for immigrants to get around the city.
For immigrants who prefer more than just city life, Auckland has an abundance of stunning beaches to explore.
There are also a variety of other activities to do. People in Auckland can spend their weekends engaging in outdoor activities such as surfing, sailing, and hiking.
Plus, the theatres and enormous stadiums in the heart of Auckland regularly host performances by musicians worldwide.
However, rents and homes in Auckland are among the most costly worldwide. That's one of the key challenges of living in the city.
Cost of Living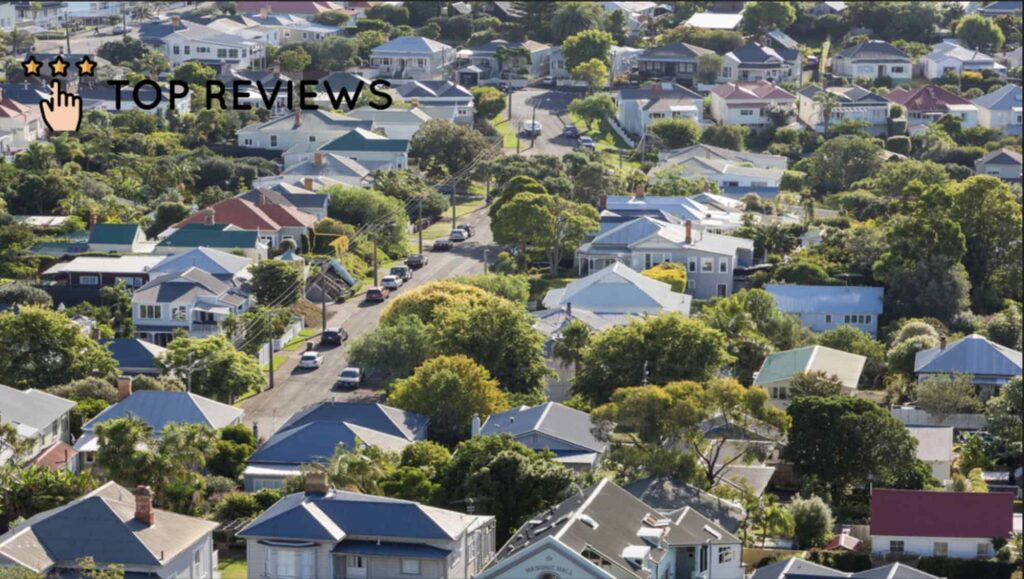 Take a look at our chart below for an idea of what expenses are like in Auckland.
| Cost of Living in Auckland | |
| --- | --- |
| Cost of living for one person | 2043 NZD |
| Cost of living for a family (4) | 4661 NZD |
| One person rent | 1163 NZD |
| Family rent | 2006 NZD |
| Food expenses | 504 NZD |
| Transport expenses | 252 NZD |
| Avg. monthly salary after tax | 2900 NZD |
Notable Attractions in Auckland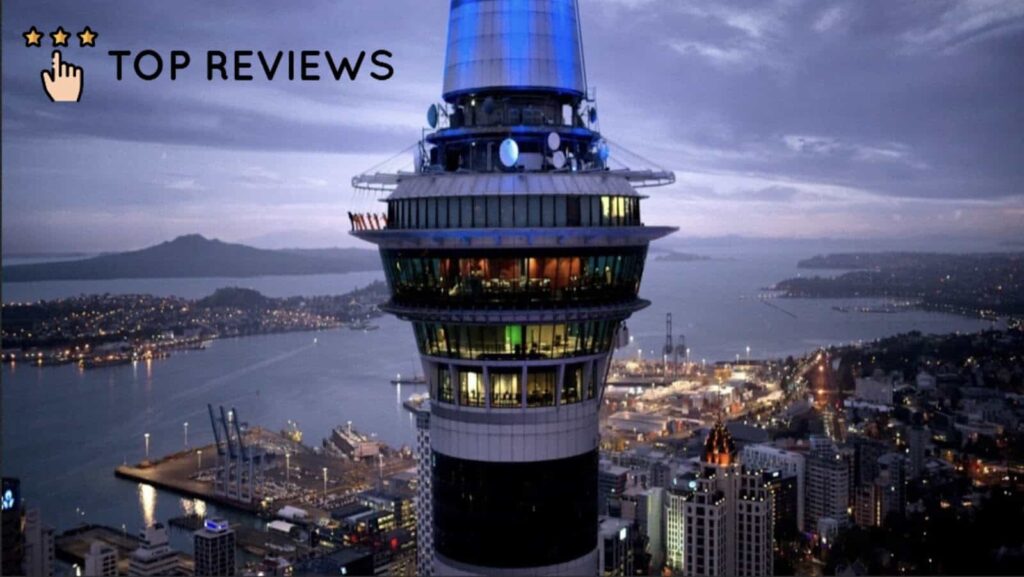 Auckland offers various activities for people of all ages, but notable attractions are the Skytower and Maungawhau.
Skytower
The 328-meter-tall Sky Tower in Auckland is the city's most recognisable landmark and the tallest structure in New Zealand.
The observation deck, which can be reached by taking a glass elevator to the top of the structure, is a great spot to take pictures of the city from a distance, with a clear view extending out for up to 80 kilometres in either direction.
Maungawhau/Mount Eden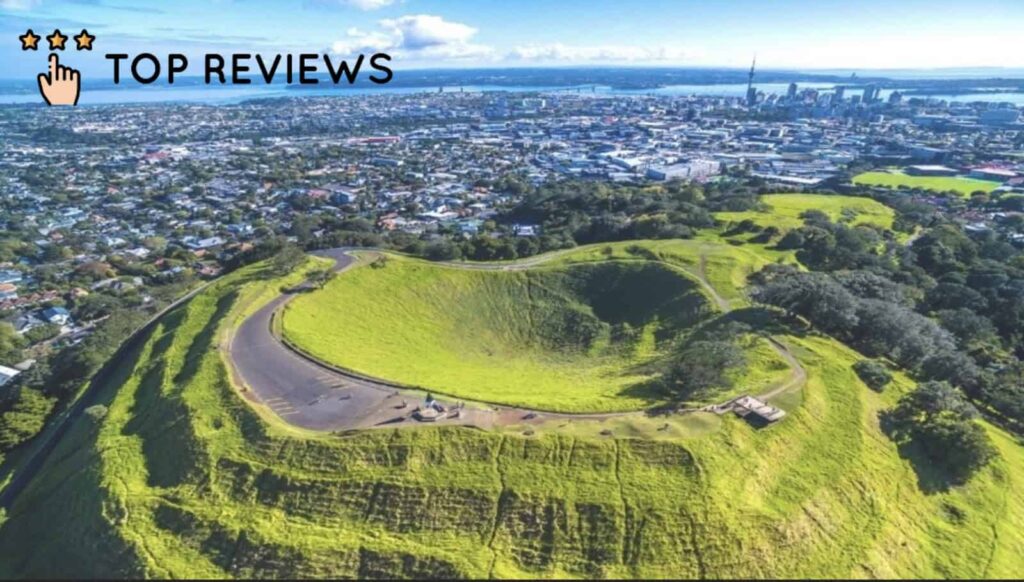 Maungawhau, also known as Mount Eden, stands at an impressive 196 metres and is the tallest volcano in Auckland.
When you visit this viewpoint of Mount Eden, you can observe breathtaking panoramas of the harbours and the city below.
Climate in Auckland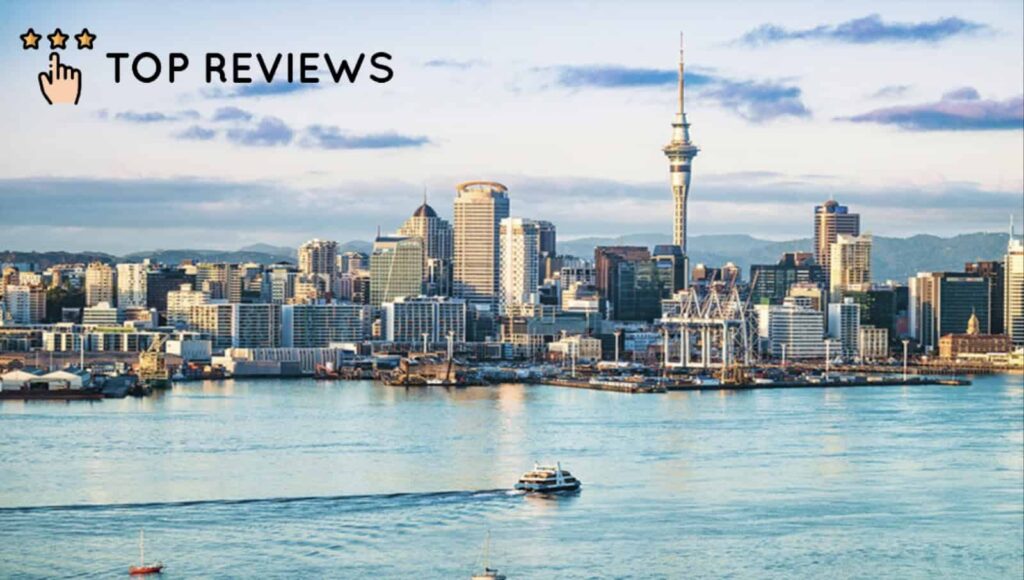 The weather in Auckland is fantastic. It never snows throughout the winter.
On the coldest days, temperatures average around 4 degrees Celsius. However, for several weeks, you can expect heavy downpours and an ominous sky.
As for the summertime, Mission Beach is where most people go to escape the sweltering heat.
Transportation in Auckland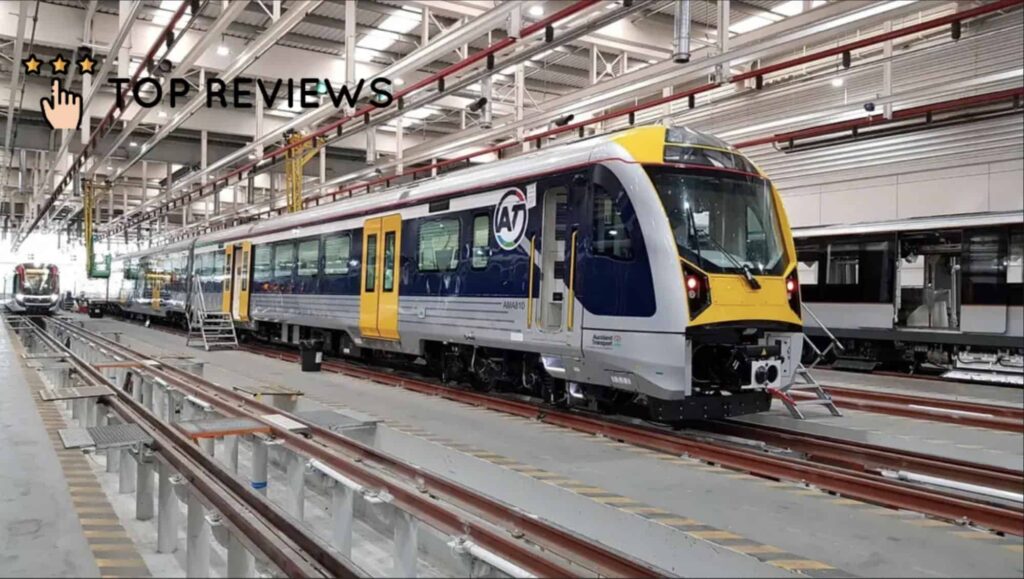 People in Auckland can take advantage of the city's easy public transportation system, ferry, rent a car, rely on taxis and bike services, etc.
Trains, buses, and ferries make it simple to get around the downtown core and the rest of the region. There is frequent service to most of Auckland's top sights as well as the most popular districts.
Britomart, in the heart of downtown Auckland, serves as the terminal and origin/destination for several bus and train routes. Even closer to Britomart, in the heart of Auckland, are the ferries that bring passengers and cargo to and from the city.
Moreover, throughout the city, there are various car rental companies, bike rentals, and taxis available to people.
Auckland Public Transport Tip: Get an AT HOP Card for easy payment
The AT HOP card is an easy way to pay for public transport in Auckland and only costs 10 NZD. People can use this to pay the fare on just about every public transport option: trains, ferries, and buses.
Note that the blue AT HOP card can be bought online or in person. The gold AT HOP card can only be bought in person, and it's for senior citizens.
4. Queenstown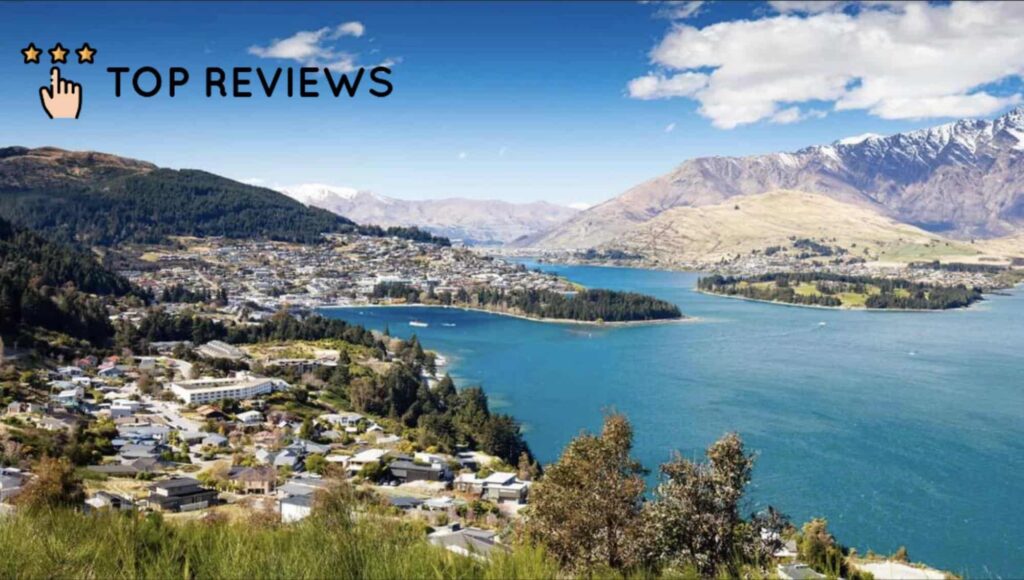 Queenstown is well-known as a top destination for immigrants to New Zealand due to the amazing recreational activities available to immigrants.
While the resort town may be diminutive in size, it certainly isn't lacking in activities for people to engage in.
For example, Queenstown, home to Kawarau Bridge, is often cited as the original site of bungee jumping. Also, many ski areas and snowboarding lodges may be found near Queenstown.
Moreover, immigrants who move to Queenstown can enjoy the local markets and music festivals all year round.
However, as far as jobs for immigrants in Queenstown go, most jobs are related to the tourism industry, with payouts per hour just above minimum wage.
Cost of Living in Queenstown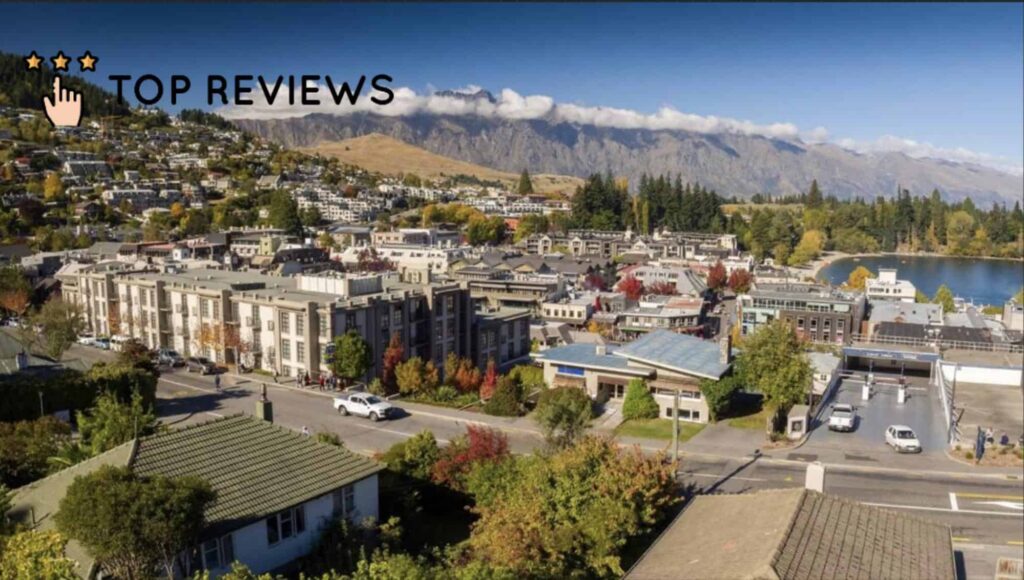 Living in Queenstown as an immigrant doesn't need to be expensive if you have an idea of what standard expenses are. Here is a chart listing a few basic expenses for the cost of living in Queenstown.
| Cost of Living in Queenstown | |
| --- | --- |
| Cost of living for one person | 1793 NZD |
| Cost of living for a family (4) | 4113 NZD |
| One person rent | 1178 NZD |
| Family rent | 2139 NZD |
| Food expenses | 437 NZD |
| Transport expenses | 67.9 NZD |
| Avg. monthly salary after tax | 3829 NZD |
Notable Attractions in Queenstown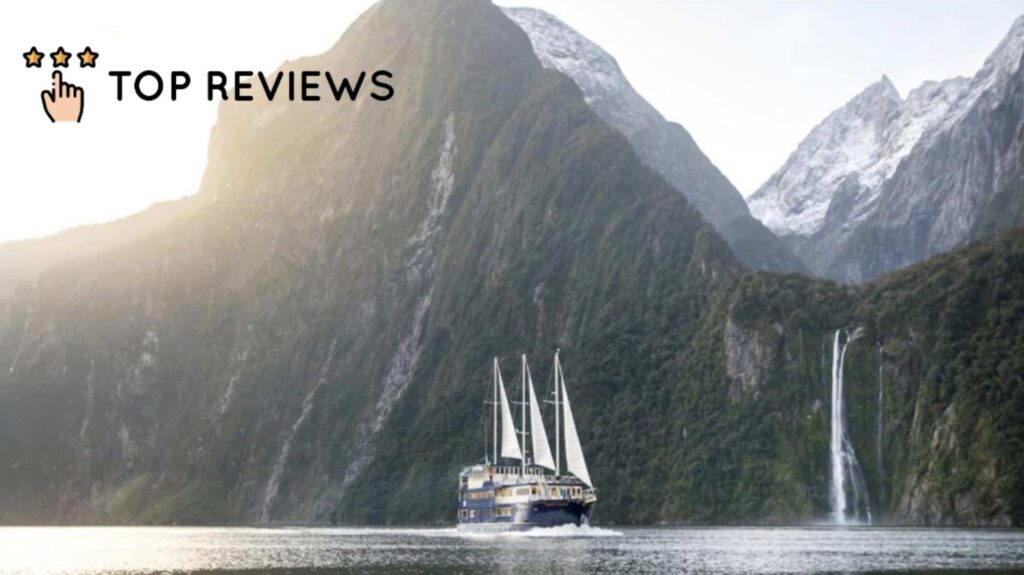 Two notable attractions in Queenstown for people to check out are Milford Sound and Coronet Park.
Milford Sound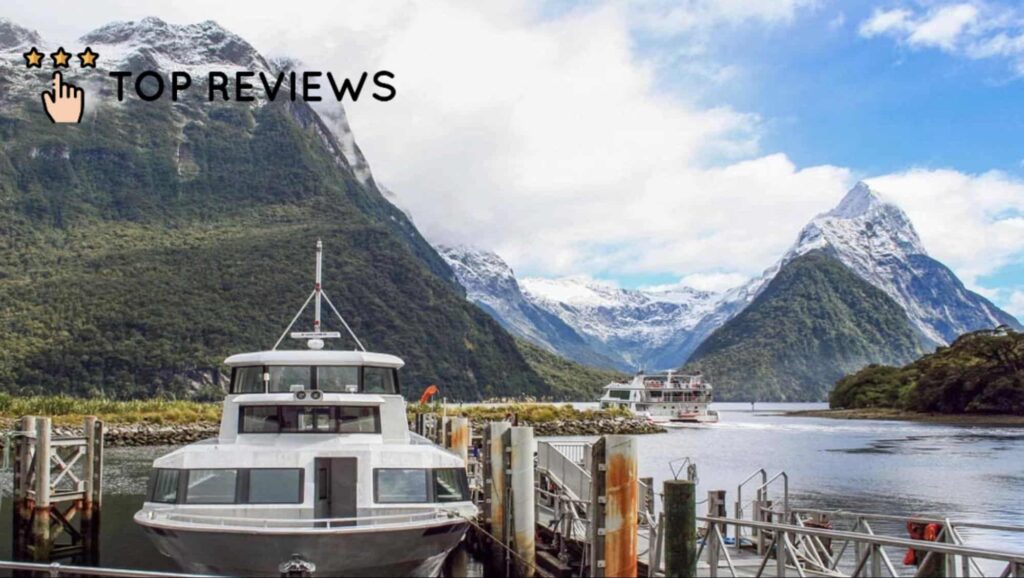 A visit to Milford Sound can be easily accomplished in a day from Queenstown. Milford Sound features some of the South Island's most stunning scenery.
Milford Sound is best experienced on foot. The Milford Track is the most popular hiking trail in New Zealand because of its length and popularity.
Coronet Peak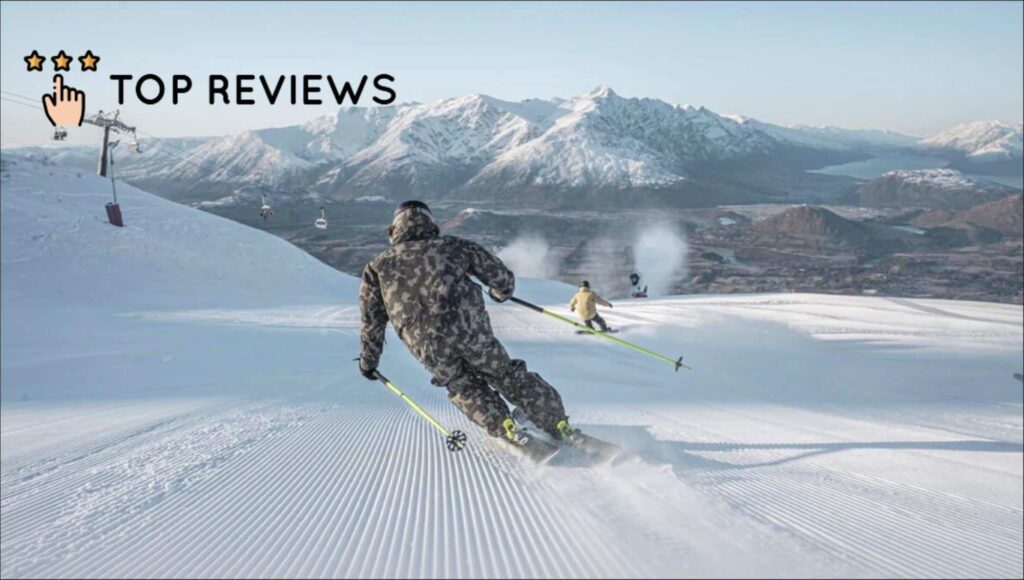 One of Queenstown's best ski areas is Coronet Peak. This legendary peak is a popular destination due to its long snow seasons and excellent terrain for both novice and seasoned skiers and snowboarders.
You also shouldn't miss the breathtaking panoramas of Lake Wakatipu and Lake Hayes.
Climate in Queenstown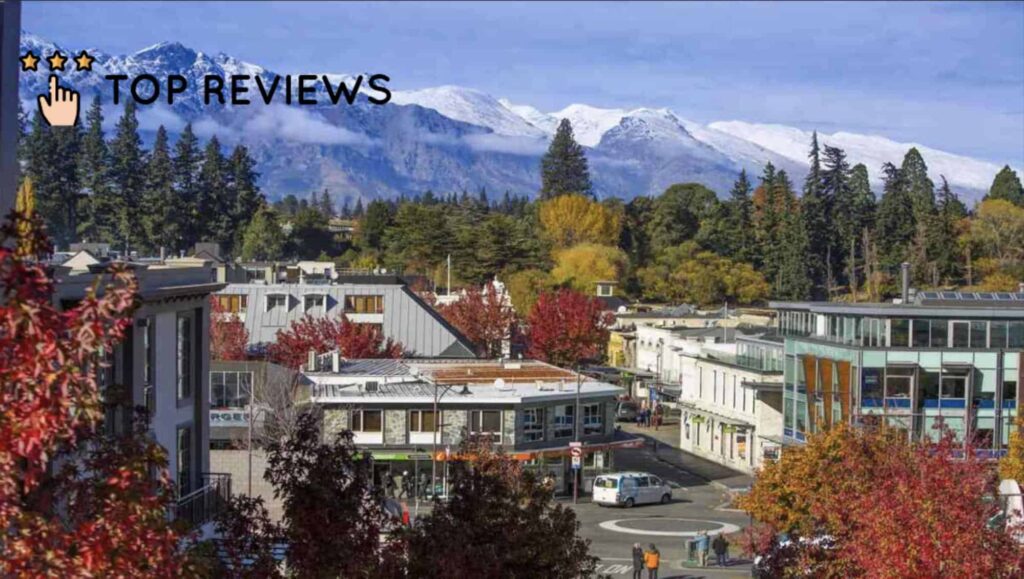 Queenstown is one of the cooler places in the country.
In the summer, the temperature rises but still remains lower than in most of New Zealand, including coastal Otago. Moreover, the summer days are so long that the sky is still light well after 10 PM.
Sometimes it snows on the hills in the middle of summer, to give you an idea of how cool Queenstown can be. And it almost always snows in the late spring and early fall.
Transportation in Queenstown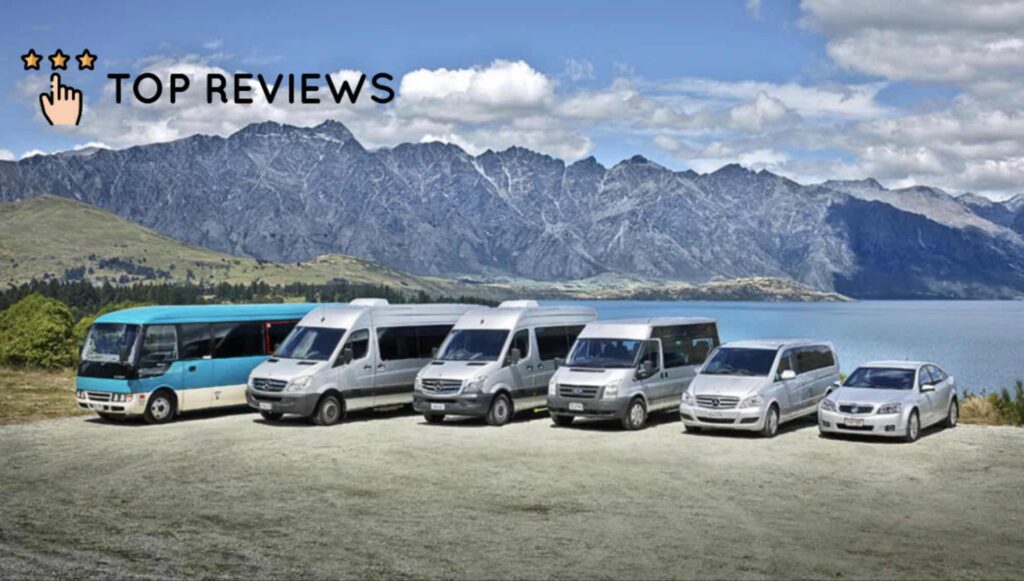 People can easily get around Queenstown by renting a car, taking advantage of the 2 NZD bus fare, or even just walking or biking along the Queenstown Trail.
It's also possible to use the Frankton Arm to Queenstown ferry service. Moreover, different tour operators offer immigrants who are going sightseeing free transport from the city centre and hotels.
Queenstown is also home to well-known New Zealand and international rental car agencies, so people may explore the area at their own pace if they choose. Alternatively, people can also rent a bike, a campervan or a motorhome in Queenstown.
There are numerous vehicle rental agencies in the city proper and at the airport, including both well-known and independent operators. Picking up or dropping off a rented automobile in Queenstown is a breeze because of the city's central location and the airport.
Furthermore, taxi and limo services in and around Queenstown provide convenience and luxury.
5. Napier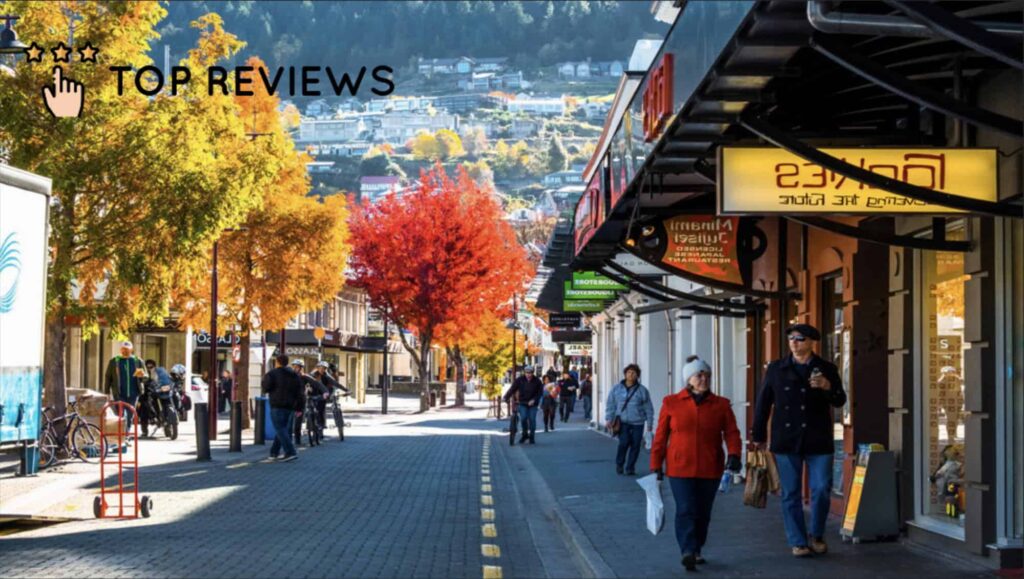 Immigrants looking to leave their home country for a more laid-back way of life while still living on a budget come to Napier. The city is desirable for many because of its reduced cost of living compared to other major New Zealand cities.
Additionally, those interested in wine will love Napier's many vineyards. Still, retirees will like the area's coastline and abundant golf courses.
Outdoorsy types will find a lot to love, including some great bike paths, as is the case throughout New Zealand.
Cost of Living in Napier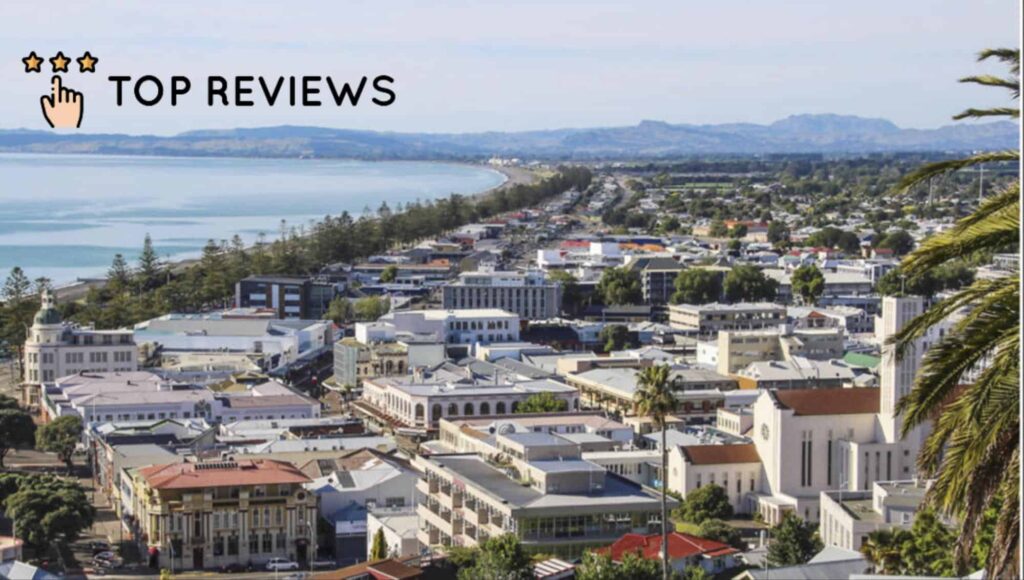 For immigrants looking to move to Napier, below is a reference chart as to what to expect in terms of the cost of living.
| Cost of Living in Napier | |
| --- | --- |
| Cost of living for one person | 1209 NZD |
| Cost of living for a family (4) | 2800 NZD |
| One person rent | 605 NZD |
| Family rent | 948 NZD |
| Food expenses | 447 NZD |
| Transport expenses | 57 NZD |
| Avg. monthly salary after tax | 3186 NZD |
Notable Attractions in Napier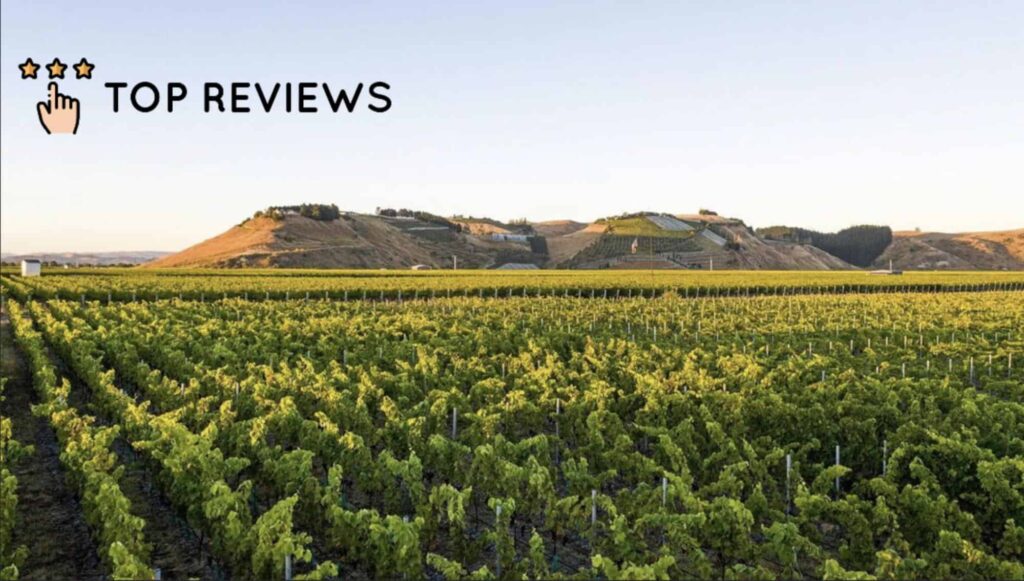 Napier's two notable attractions are the National Aquarium of New Zealand and Brookfields Vineyards.
National Aquarium of New Zealand 
The National Aquarium of New Zealand's Oceanarium is a massive walk-through aquarium filled with tropical fish, turtles, octopi, and stingrays from all over the Pacific. This includes different shark species, stingrays, and reef fish native to the seas off Napier.
People can also observe the nocturnal and flightless kiwi, the tuatara reptile, and the tiny blue penguin, three of New Zealand's most well-known native wildlife.
Brookfields Vineyards
In the heart of Napier, you'll find the relaxed Brookfields Vineyards. The oldest boutique vineyard in the area, it opened its doors in 1937.
Brookefields is a great option for people who want to enjoy a meal or join the staff for a wine tasting from the cellar door with plenty of tins, rosé, whites, and reds, plus some chocolate to bring out the best in the wines.
Climate in Navier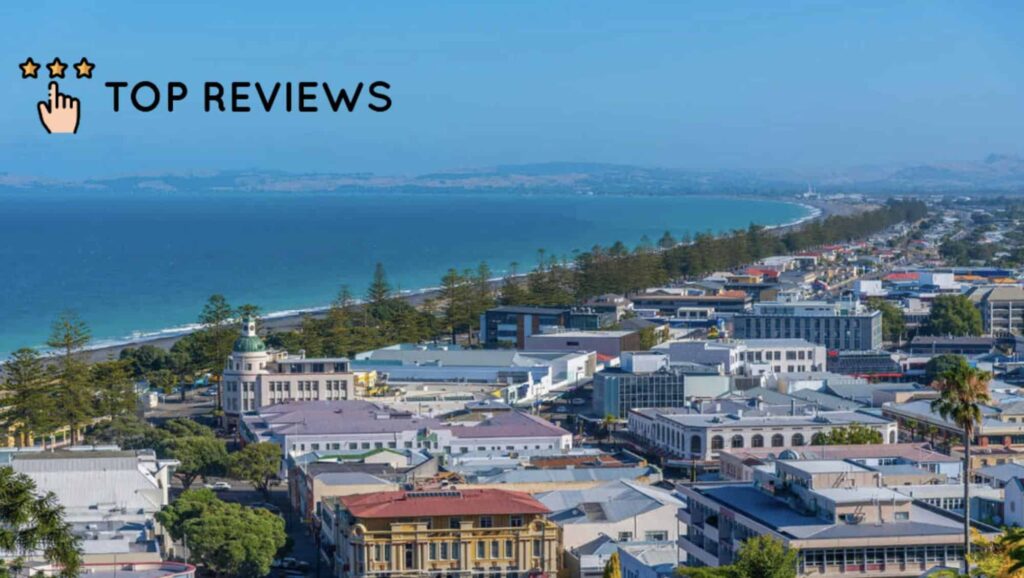 Napier has a climate that is quite similar to that of the Mediterranean, with warm, dry summers and mild, wet winters. Some may experience mild discomfort from the summer's combined heat and humidity.
Napier is particularly vulnerable to the effects of the sun during the summer months. So in Napier, sunburns are more common than in the rest of New Zealand.
Transportation in Napier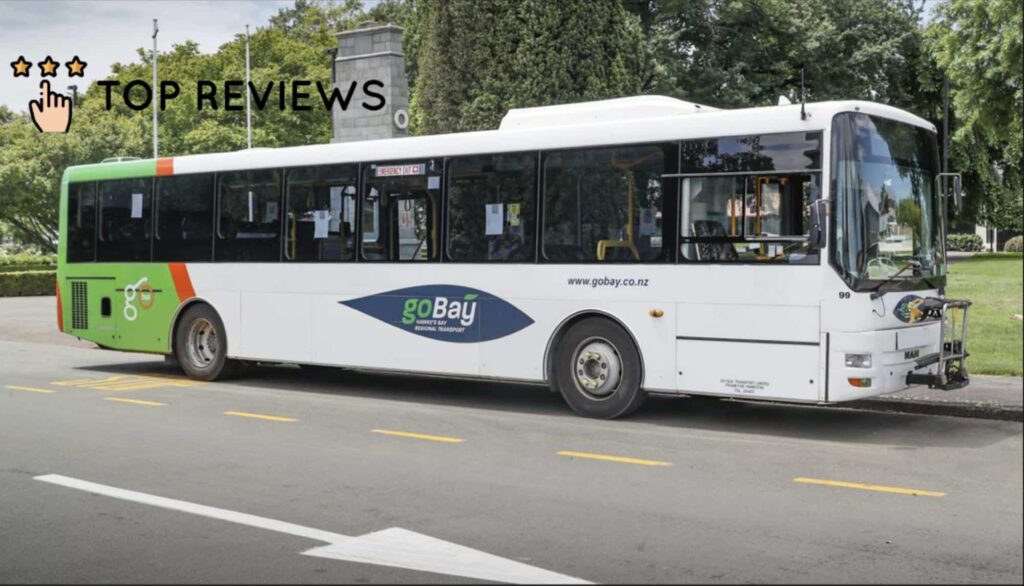 Most people in Napier either drive themselves or get around using Napier's public transport, such as the Intercity Bus and the goBay Regional Bus Service. We describe both (plus their rates) below.
The Main Bus Services in Napier
Intercity Bus
• Operate throughout the city

• Have free Wifi on board

• Depending on the length of the route, the price varies from 1 NZD to 200 NZD

goBay Regional Bus Service
• Cash: 2 NZD for a one-zone trip & 3 NZD for a two-zone trip

• Bee Card: 1 NZD for a one-zone & 2 NZD for a two-zone trips
6. Wellington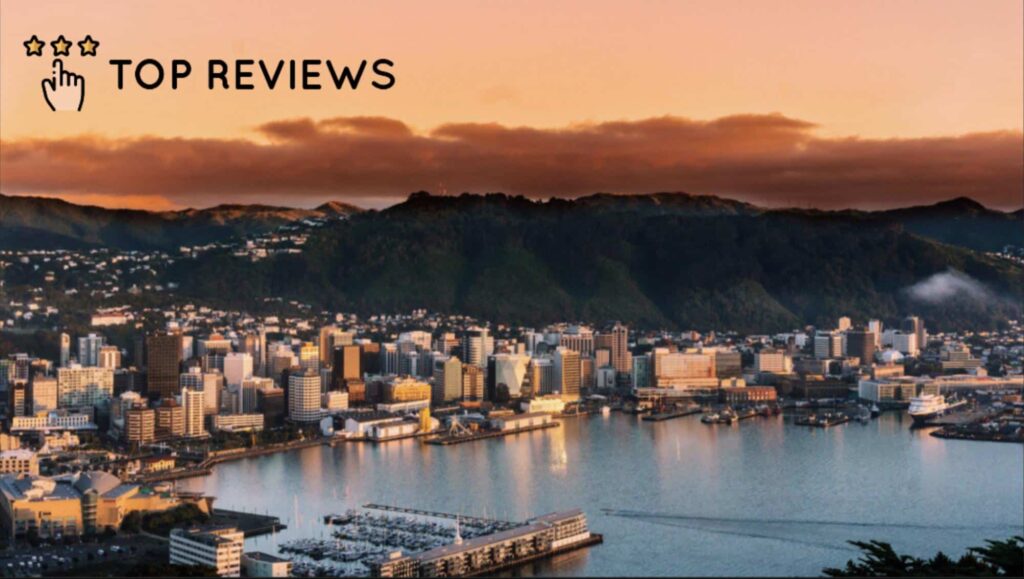 For immigrants seeking a government job, Wellington has so many government positions. In many cases, these organisations welcome applications from qualified immigrants and are willing to help sponsor a work visa.
Besides the abundance of government work opportunities in Wellington, there are other business opportunities in the city.
For one, Wellington takes great satisfaction in being at the forefront of renewable energy, and the city's tech industry is thriving as a result.
The city also has a thriving creative economy thanks to 'Wellywood' film production and other arts and entertainment industries.
Additionally, Wellington is a good option for those who don't want to bother with a car. Most errands can be accomplished on foot due to the city's compact layout.
Many immigrants to Wellington like the variety of cafes, pubs, and restaurants that complement the city's plethora of cultural institutions and other forms of entertainment.
In fact, Wellington is rumoured to have a higher concentration of these than New York.
Furthermore, in Wellington, you'll find humble and polite individuals, two qualities that endear them to visitors.
Almost half of Wellington's population also has a college degree or more, making it a great place for brainiacs.
Income varies, just like in any city. However, it's generally higher than the average for the country.
Compared to its larger sibling, Auckland, Wellington boasts a greater concentration of colonial-era buildings. Keep in mind that many Wellington houses have little or no insulation, which is unpleasant in the cold winters.
Therefore, apartments are normally preferable to houses, and it's worth spending a bit extra for a newer property.
However, rental and purchase prices of real estate in Wellington might soar soon due in part to the city's notoriously high insurance premiums. They're already on the high side now.
Cost of Living in Wellington
Here is a reference of what to expect for the cost of living in Wellington.
| Cost of Living in Wellington | |
| --- | --- |
| Cost of living for one person | 1893 NZD |
| Cost of living for a family (4) | 4144 NZD |
| One person rent | 1169 NZD |
| Family rent | 1896 NZD |
| Food expenses | 482 NZD |
| Transport expenses | 128 NZD |
| Avg. monthly salary after tax | 3461 NZD |
Notable Attractions in Wellington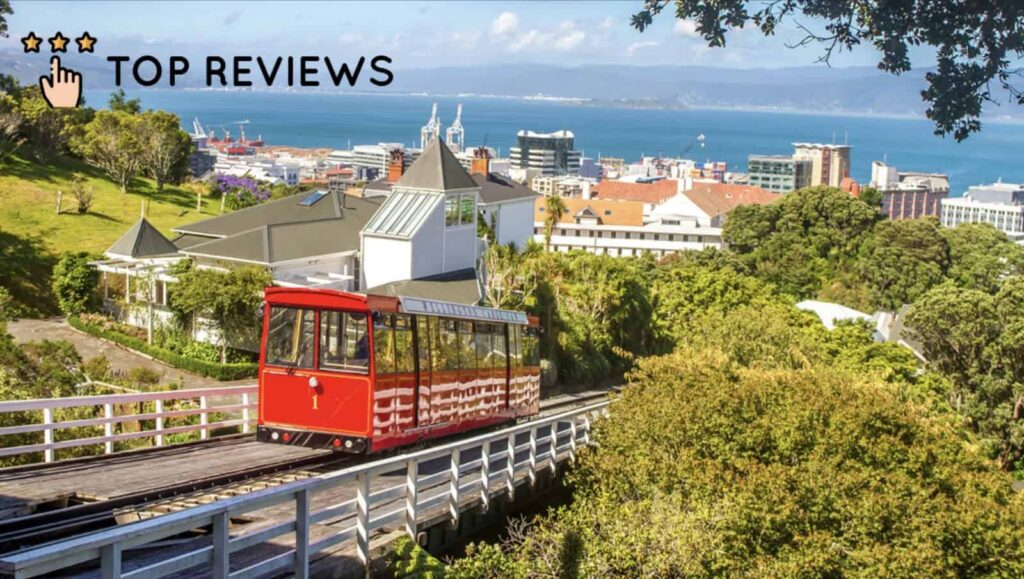 The Wellington Cable Car and the Museum of New Zealand Te Papa Tongarewa are two attractions you don't want to miss if you're moving to Wellington.
Wellington Cable Car 
Since 1912, visitors to Wellington have been able to take the historic cable car up to the Kelburn Lookout, which overlooks the city and the nearby Botanic Gardens.
All along the route, you can take in breathtaking vistas of the city, and as you reach Kelburn Lookout, you'll want to pull out your camera and start snapping away at the breathtaking cityscape panoramas that stretch out below you.
Museum of New Zealand Te Papa Tongarewa
The national museum of New Zealand is an interactive exploration of the natural forces that produced the country, the culture of the Maori people who first arrived in New Zealand, and the social history of how immigrants to New Zealand have shaped the nation since then.
Climate in Wellington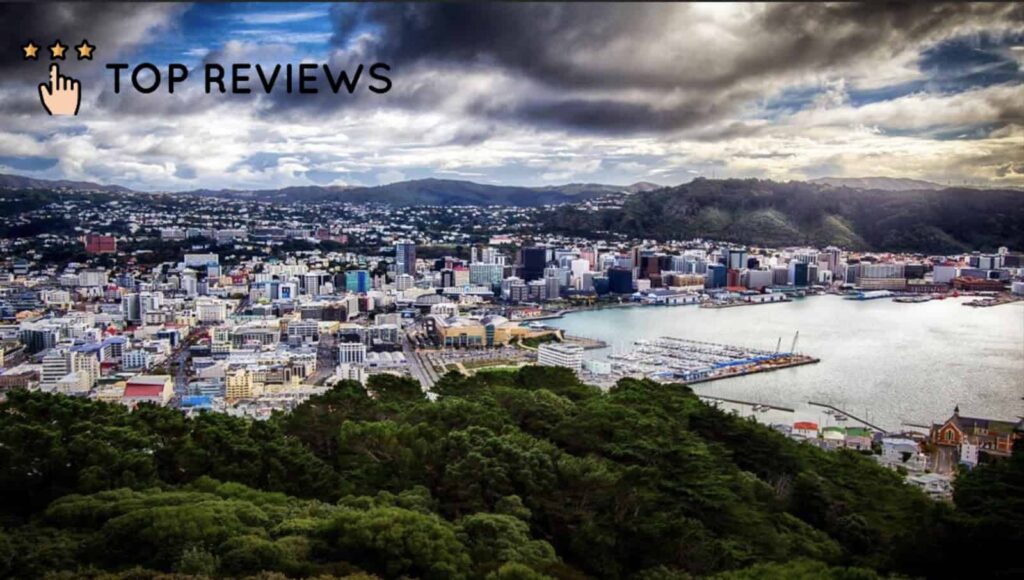 Although the weather in the windy city is often blustery, the city's natural beauty more than makes up for it.
On a side note: earthquakes are also common in Wellington because the city was established on a geological fault. Even though these events are unpleasant, every home should have a basic emergency pack to help deal with them.
Transportation in Wellington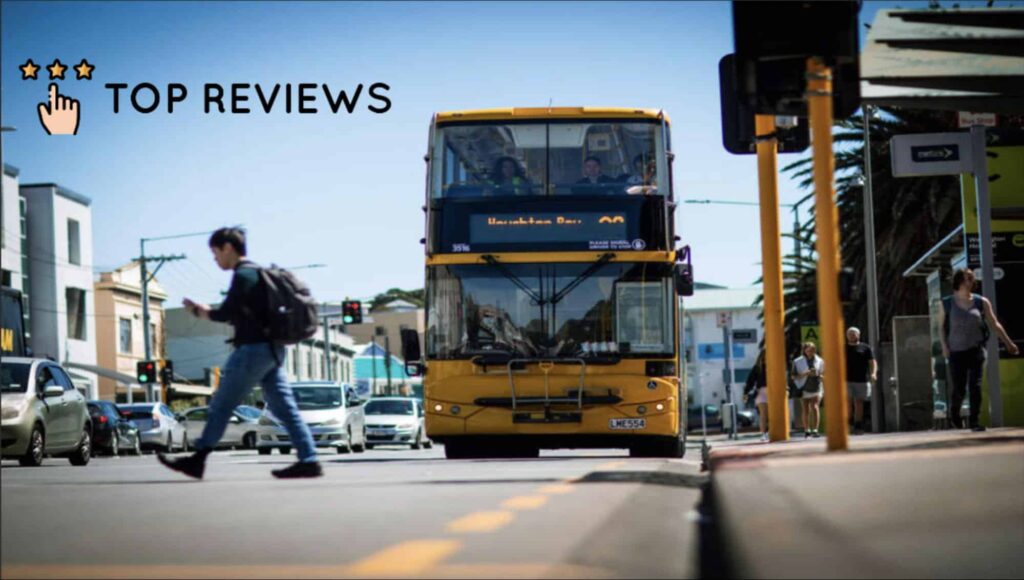 The city has a top-notch public transportation network, which includes bus, train, and ferry services.
The quickest and most cost-effective method of payment for these is a Snapper card, which can be obtained from the Wellington i-SITE Visitor Information Centre.
Note that Wellington is also eminently walkable as well as bicycle-friendly. The city is relatively small, so this contributes to the ease of navigating it.
Taxis are also readily available in Wellington. Moreover, shuttle services such as Super Shuttle operate all throughout the city.
Finally, Mevo, Uber, and Zoomy are also widely used in Wellington.
7. Christchurch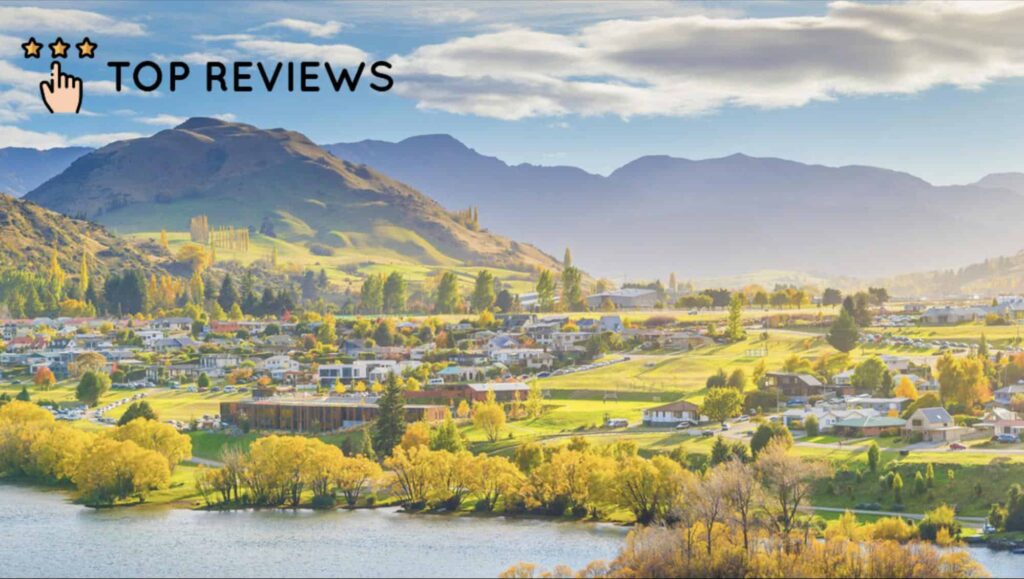 Christchurch is popular among immigrants because of its numerous recreational activities. It's a bustling city perfect for any immigrant who doesn't plan on retiring soon.
There is plenty to do, the weather is great, the schools and community centres are top-notch, and the majority of the locals manage to strike the ideal balance between work and play.
Hence, this makes Christchurch one of the top locations to live in New Zealand, especially for immigrants with families.
It doesn't hurt that the city of Christchurch itself is incredibly multicultural in both transported goods and diversity among newcomers.
There are also a lot of job openings in the construction industry for immigrants right now because of all the current rebuilding activities.
Cost of Living in Christchurch
Here is a glimpse at the cost of living expenses for newcomers in Christchurch.
| Cost of Living in Christchurch | |
| --- | --- |
| Cost of living for one person | 1643 NZD |
| Cost of living for a family (4) | 3732 NZD |
| One person rent | 947 NZD |
| Family rent | 1577 NZD |
| Food expenses | 473 NZD |
| Transport expenses | 109 NZD |
| Avg. monthly salary after tax | 2950 NZD |
Notable Attractions in Christchurch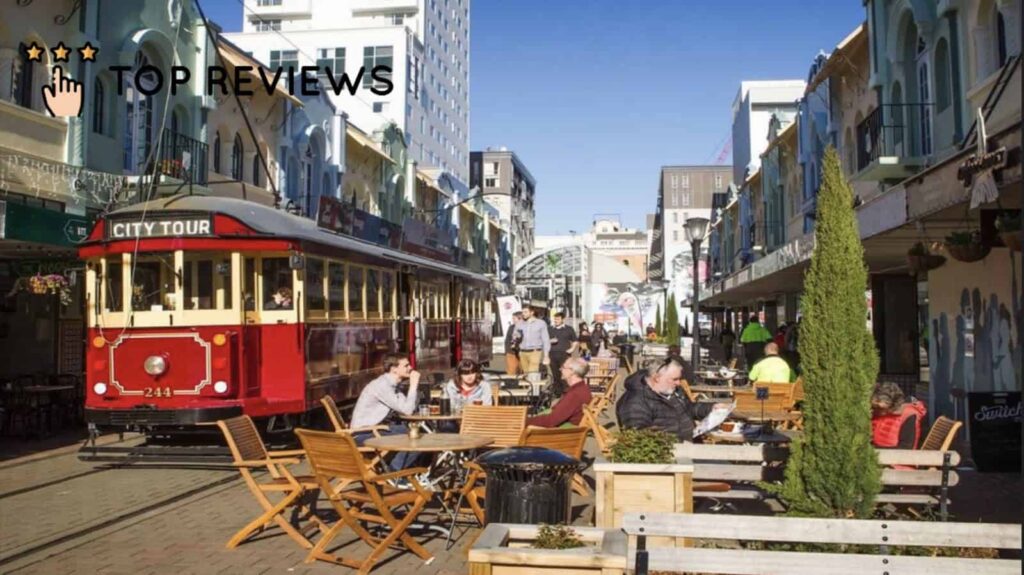 Three attractions to check out as a newcomer to Christchurch are the Christchurch Tram and the Christchurch Gondola.
Christchurch Tram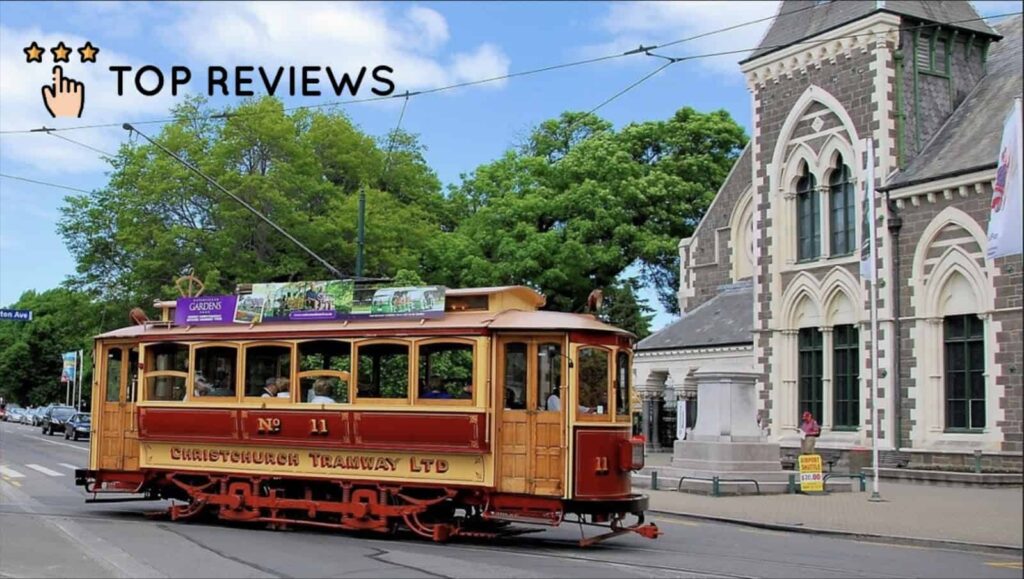 Combining sightseeing with a glimpse into the city's past with a ride on the Christchurch Trams.
Christchurch Trams are one of the city's most famous and best-loved attractions, and they're perfect for families because children under the age of six ride for free.
Christchurch Gondola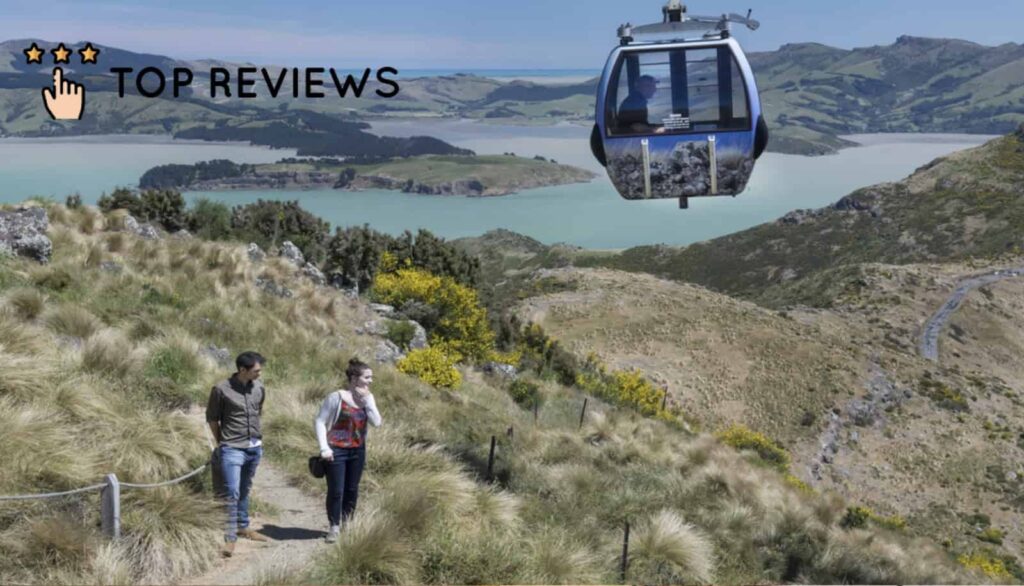 The Gondola is a must-do in Christchurch because of the breathtaking views it provides of Lyttelton Harbour and the surrounding area.
Climate in Christchurch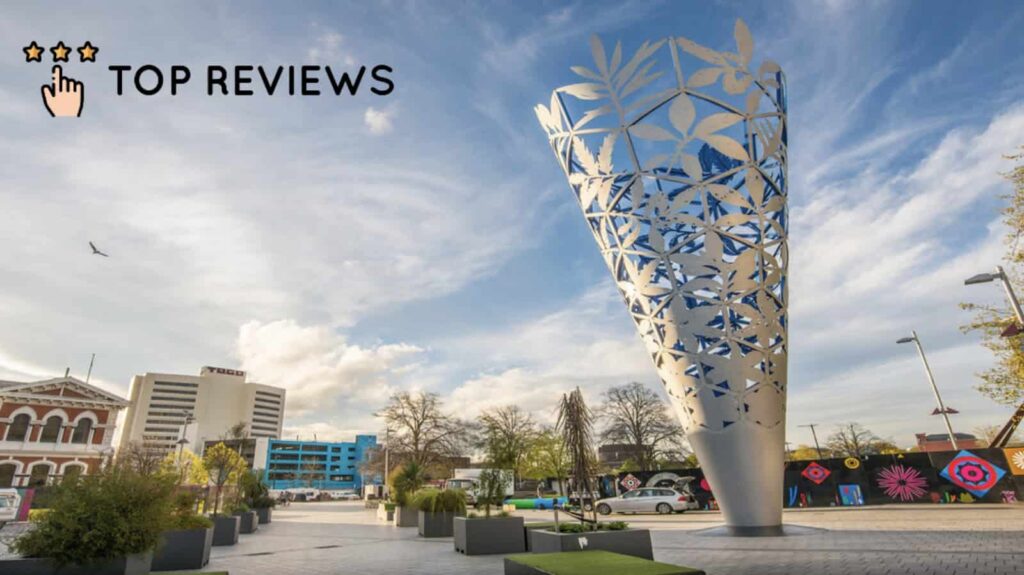 If you're familiar with the weather in the south of the United Kingdom, you'll recognise the mildness of Christchurch's climate, which is similar.
On the whole, Christchurch has mild summers, cold and windy winters, and consistent cloudiness throughout the year.
Transportation in Christchurch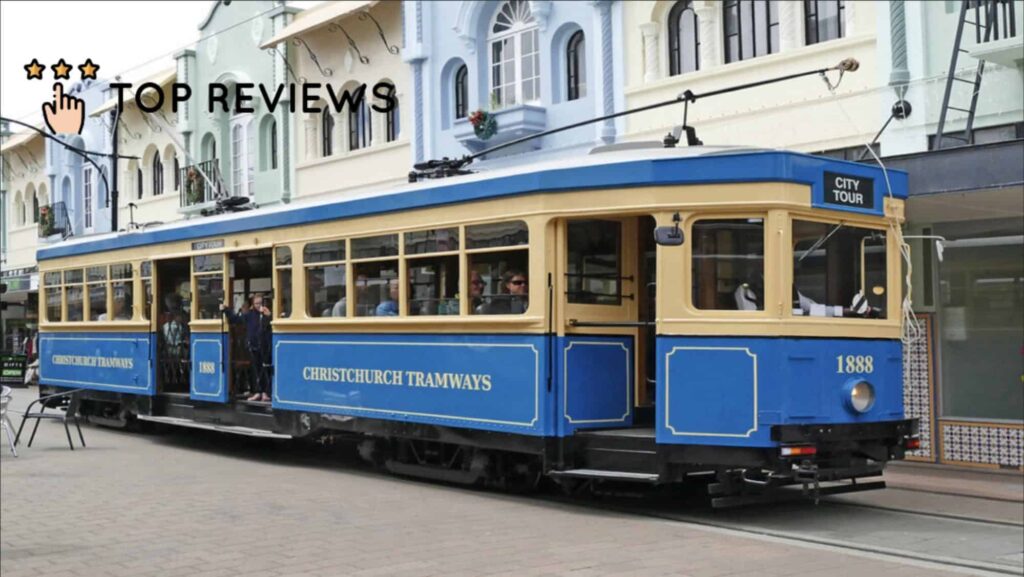 People who don't want to drive can get around Christchurch by taking the bus, the ferry, taxis, and the Christchurch tram.
The city has an extensive bus system and the Metrocard can help people save money too. While passengers who pay in cash can get a free bus transfer, those who use a Metrocard can switch lines as often as they like within a two-hour window.
As for the tram, tourists are more likely to take it. It's a way to travel through the downtown area in luxury.
The tram runs in a narrow, one-way circle in central Christchurch, with 17 stops. Getting on at any stop is fine, and the trams run every 15–20 minutes.
Finally, in order to get from Lyttelton to Diamond Harbour in Christchurch, people take the ferry. The ferry ride, which takes around 8 minutes, leaves at regular intervals, listed below.
Christchurch Ferry Schedule
Lyttelton
Monday-Thursday: 6:10 AM to 9:30 PM

Friday: 6:10 AM to 10:30 PM

Saturday: 6:50 AM - 10:50 PM

Sunday: 7:50 AM to 7:50 PM

Diamond Harbor
Monday-Thursday: 6:30 AM to 9:40 PM

Friday: 6:30 AM to 10:40 PM

Saturday: 7:05 AM to 11:00 PM

Sunday: 8:05 AM to 8:00 PM
8. Dunedin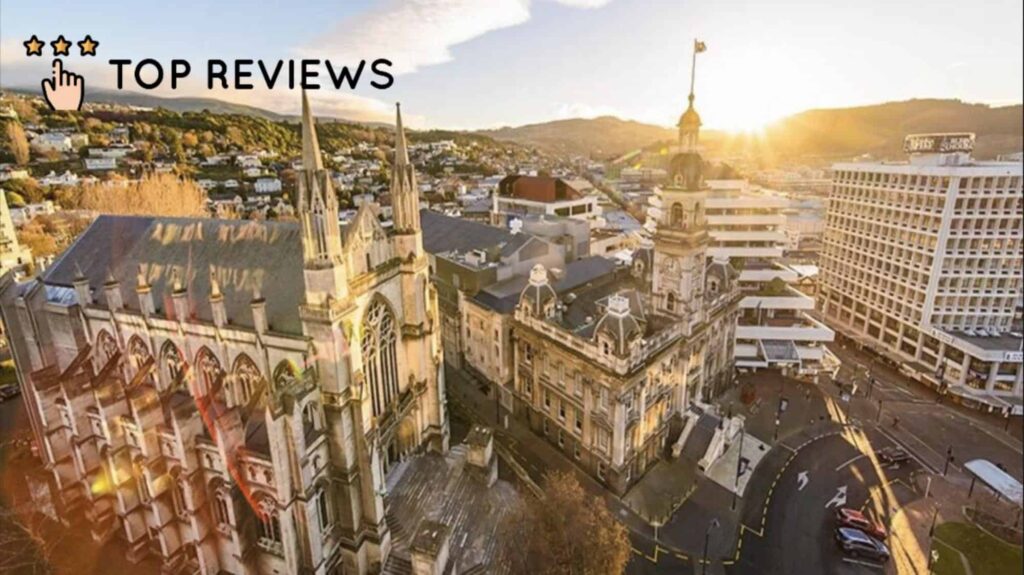 Dunedin is one of the least-expensive New Zealand cities. Due to its high quality of life and favourable work-life balance, Dunedin is an excellent relocation option for immigrants.
Dunedin is widely recognised for its welcoming and diverse local population. As the primary urban hub, it is home to numerous high-calibre establishments, such as a roofed stadium that has hosted acts as diverse as Elton John and Ed Sheeran.
Additionally, Dunedin is a terrific area to live and work for immigrants because of its outstanding restaurants and thriving outdoor culture.
Besides a low cost of living and a feeling of safety, Dunedin's schools are among the best in the country.
Moreover, Dunedin has many secluded bays, which are also excellent places to go swimming or surfing.
Cost of Living in Dunedin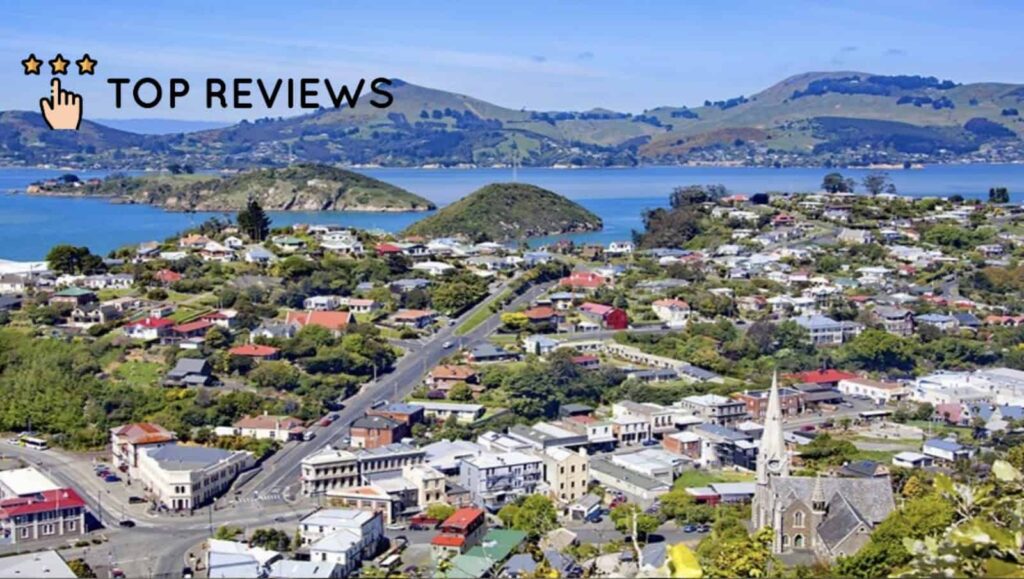 Here is what the cost of living looks like in Dunedin.
| Cost of Living in Dunedin | |
| --- | --- |
| Cost of living for one person | 1223 NZD |
| Cost of living for a family (4) | 3207 NZD |
| One person rent | 601 NZD |
| Family rent | 1271 NZD |
| Food expenses | 466 NZD |
| Transport expenses | 52.9 NZD |
| Avg. monthly salary after tax | 1877 NZD |
Notable Attractions in Dunedin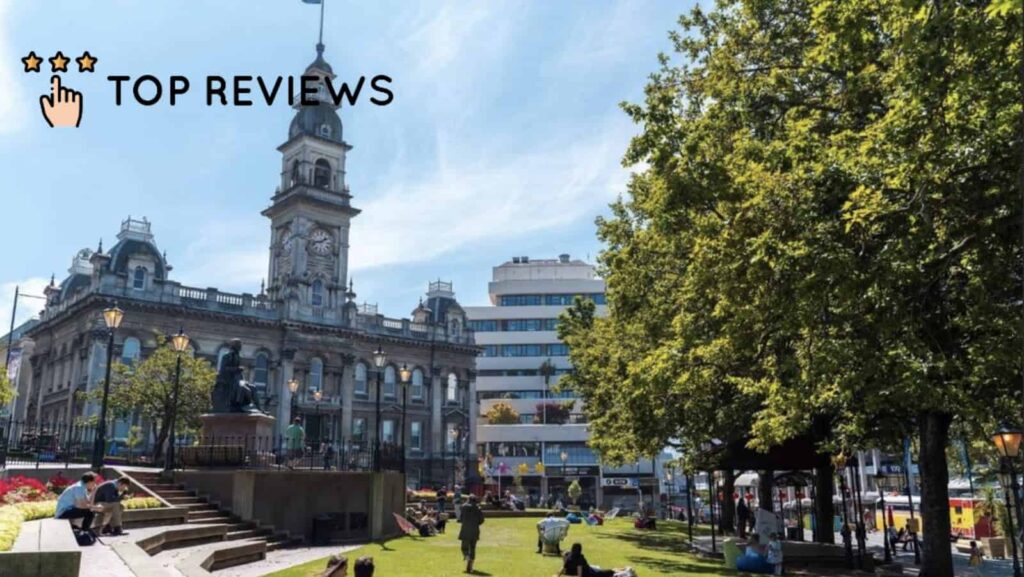 Larnach Castle and the Catlins Coast are two attractions immigrants moving to Dunedin should not miss out on.
Larnach Castle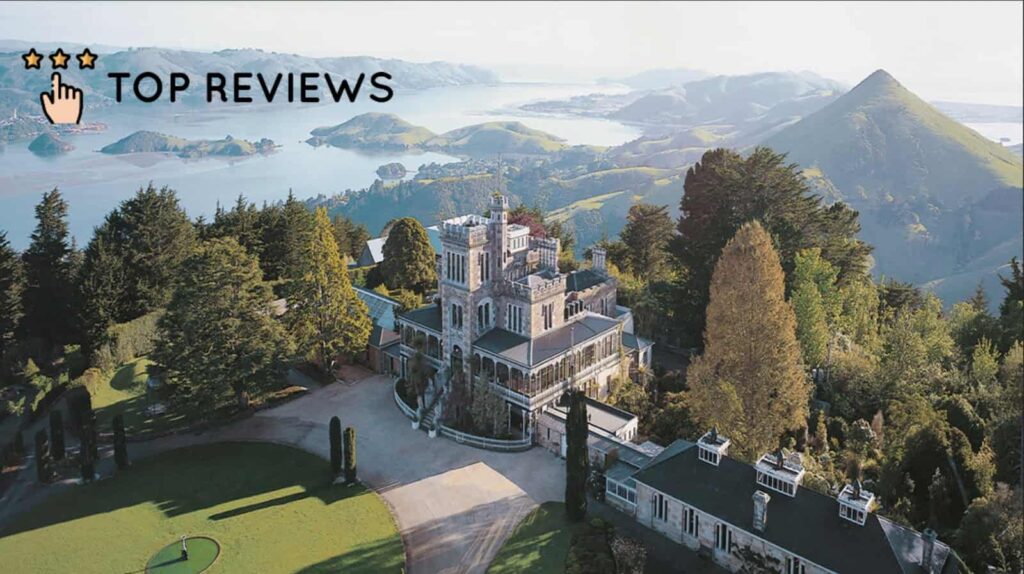 The one and only castle in New Zealand is located in Dunedin, and it is called Larnach Castle. This historic home has beautiful public grounds for guests to stroll through and a collection of historical furnishings within.
Catlins Coast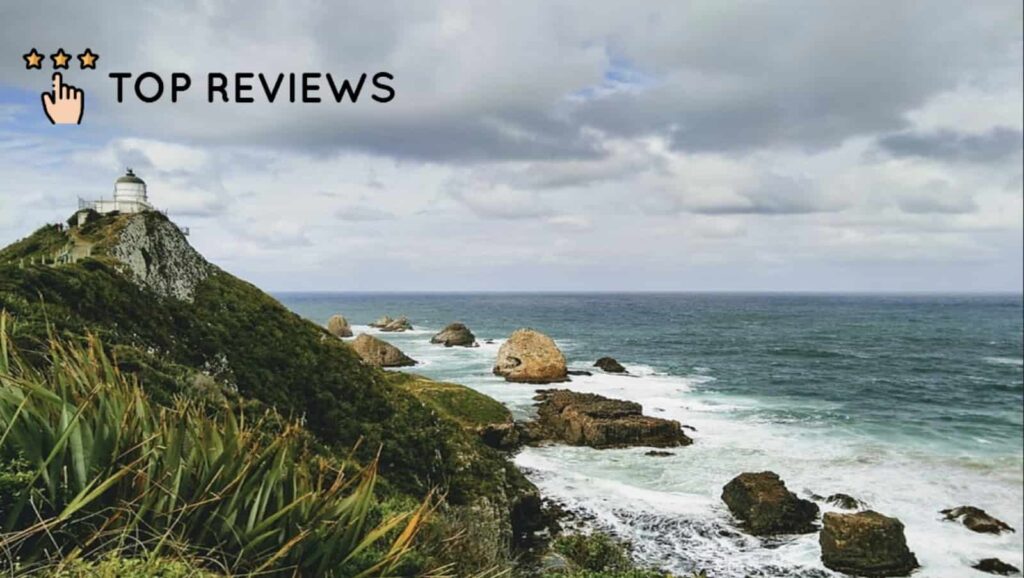 The rough beauty and unspoilt quality of the Catlins, Te Akau Tai Toka, the beautiful coastal length between Balclutha and Invercargill, is irresistible.
You can discover a fantastical land of pristine natural beauty, complete with native forests framed by towering cliffs, desolate stretches of sand, and glistening bays.
Climate in Dunedin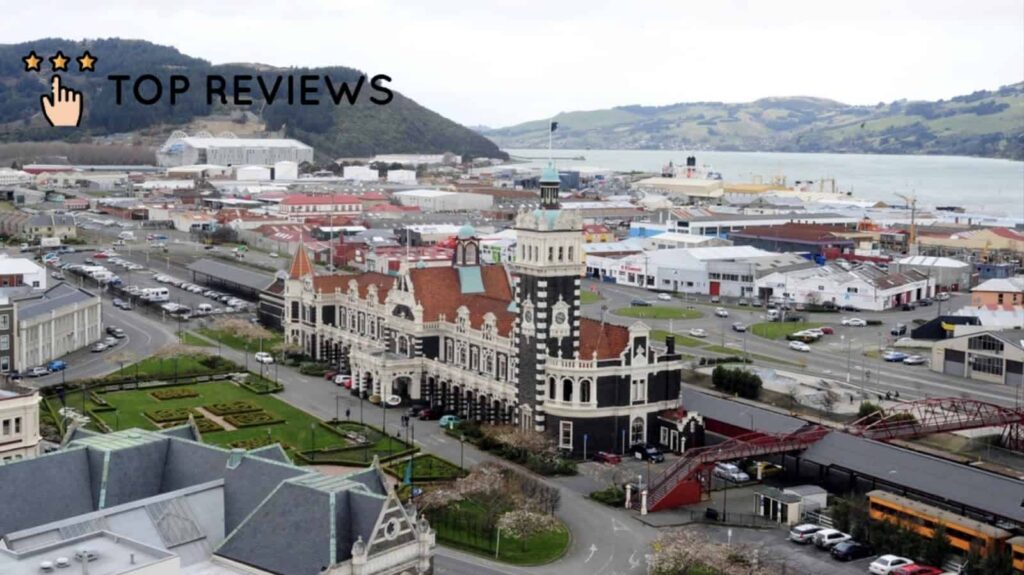 Dunedin receives significantly less snow during the winter months than many would expect due to its location in the Southern hemisphere. However, it does occasionally have a light dusting of snow.
Dunedin also has a temperate summer during the holidays and a relatively cold winter with erratic cloud cover.
Transportation in Dunedin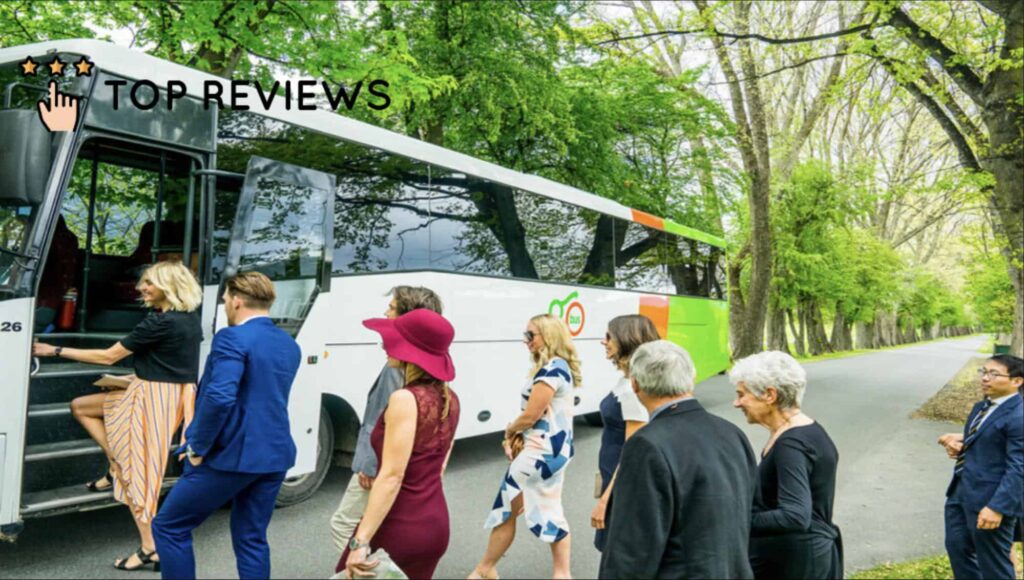 Public transportation in Dunedin is restricted to buses, and taxis, despite the city's history of railways, cable tramlines, ferries, and trolleybuses.
Yet Dunedin's comprehensive bus network that links the city centre to even the farthest outside suburbs makes navigating the city a breeze.
Now, if time is of the essence and money is of no concern, a cab in Dunedin is the way to go. From a typical starting price of 3 NZD, the tariff typically increases by 3 NZD every kilometre.
9. Tauranga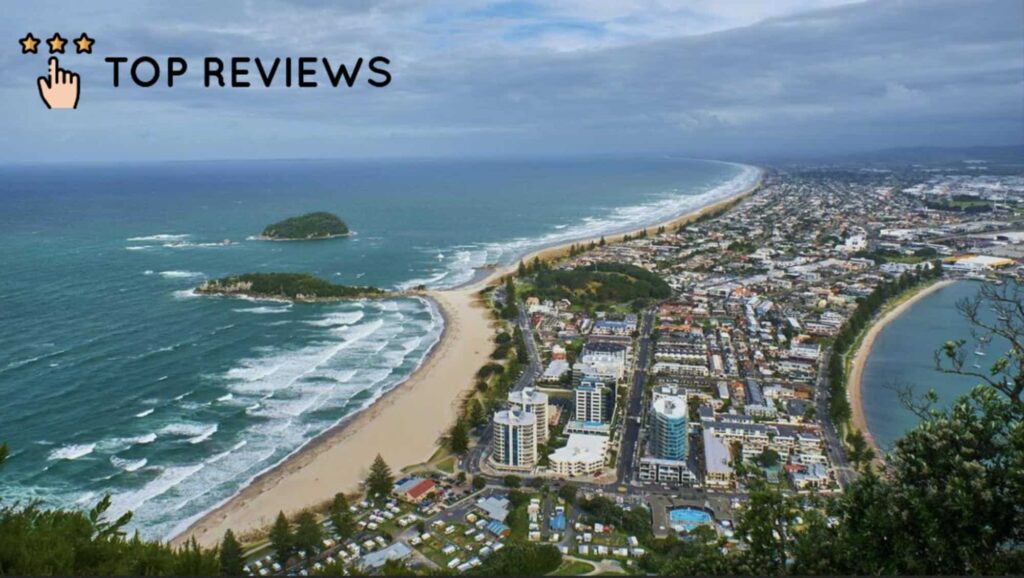 Tauranga, one of New Zealand's larger cities, is located on the eastern coast of the North Island. The beautiful coastline and Maunganui Beach are what make Tauranga such a desirable place to call home for immigrants.
Despite its small population, this North Island harbour town boasts stunning beaches and a surprising amount of activity after dark.
Lake Taupo and the geothermal splendour of Rotorua are also within easy driving distance of Tauranga. So, immigrants who decide to make Tauranga their permanent home always have options for getting out of the city for the day.
Besides Tauranga having low living costs because it's a port and tourist hub, there are plenty of jobs in Tauranga for anyone looking to earn an income.
Agriculture, healthcare, construction, education, retail, and the hospitality industry all provide a wide variety of possible careers in the city.
Moreover, the fact that it seems like summer all the time makes this seaside town a top pick among those who like feeling like they're on an indefinite vacation.
Cost of Living in Tauranga
Here is a table displaying some of the costs in Tauranga.
| Cost of Living in Tauranga | |
| --- | --- |
| Cost of living for one person | 1561 NZD |
| Cost of living for a family (4) | 3395 NZD |
| One person rent | 922 NZD |
| Family rent | 1466 NZD |
| Food expenses | 472 NZD |
| Transport expenses | 54.7 NZD |
| Avg. monthly salary after tax | 2254 NZD |
Notable Attractions in Tauranga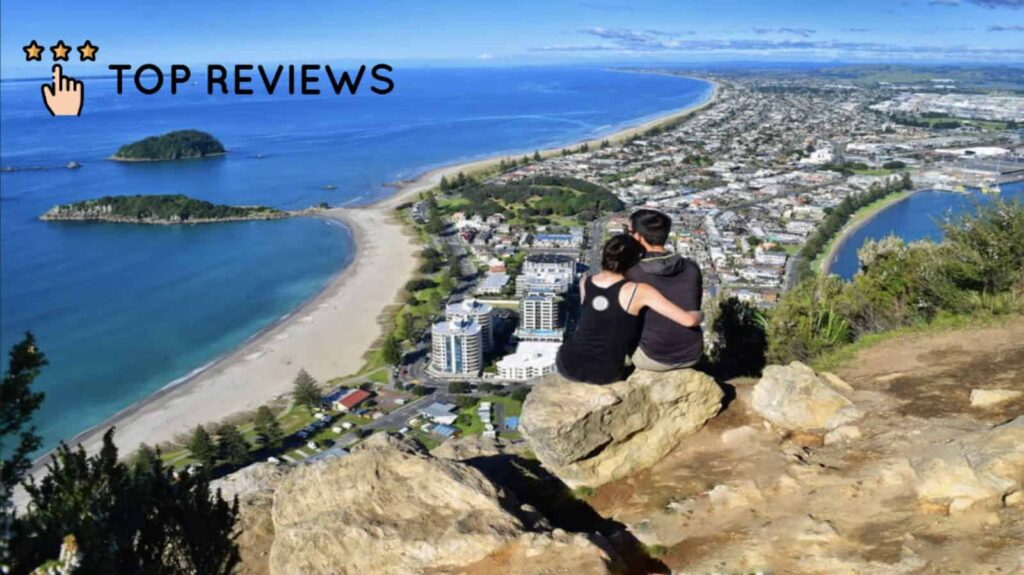 Two attractions to check out in Tauranga for newcomers to the city are Te Puke and the Tauranga Art Gallery.
Te Puke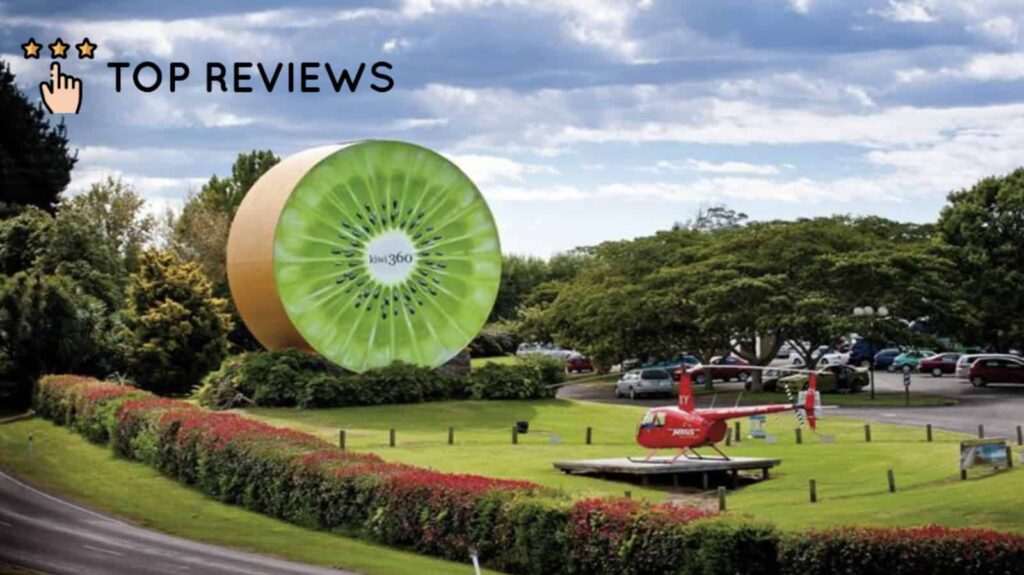 Te Puke, a suburb of Tauranga in the Bay of Plenty region of New Zealand, is located on the bay's western shore. Their kiwi fruit has made them famous.
In addition to this, the area is widely regarded as a fantastic honeymoon destination. Beautiful natural scenery and a quaint atmosphere make this a great spot to unwind away from the hustle and bustle of daily life.
Visitors can enjoy sight-seeing, shopping, and learning about the local history and culture.
Tauranga Art Gallery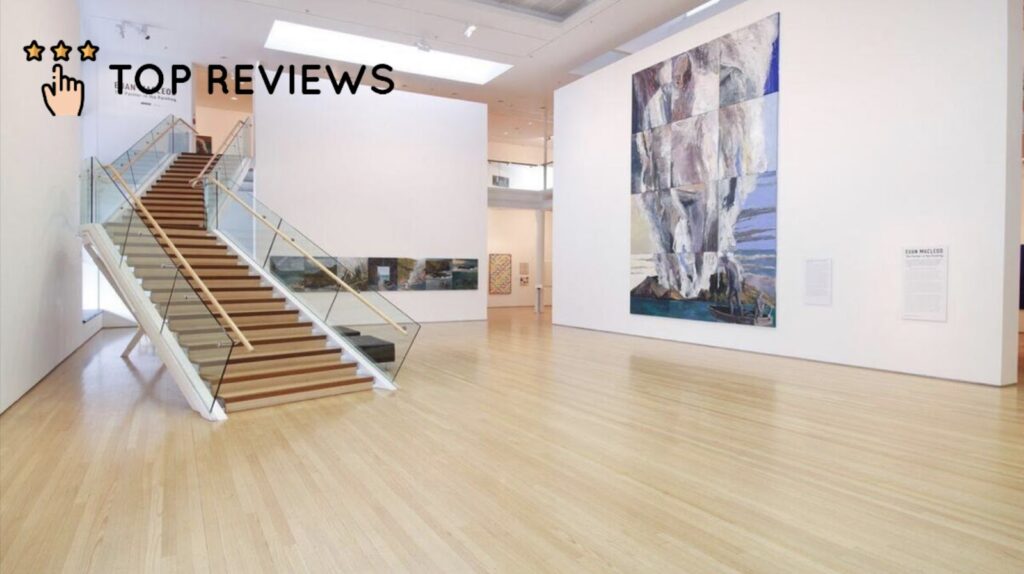 The Tauranga Art Gallery's award-winning displays have made it one of the city's newest must-sees. The exhibitions that are held on a regular basis are beautifully curated and showcase the richness of Maori culture and heritage.
In addition to showcasing the works of local and national artists, the gallery also has the distinction of showcasing the works of internationally renowned artists from war zones and other parts of the world.
Climate in Tauranga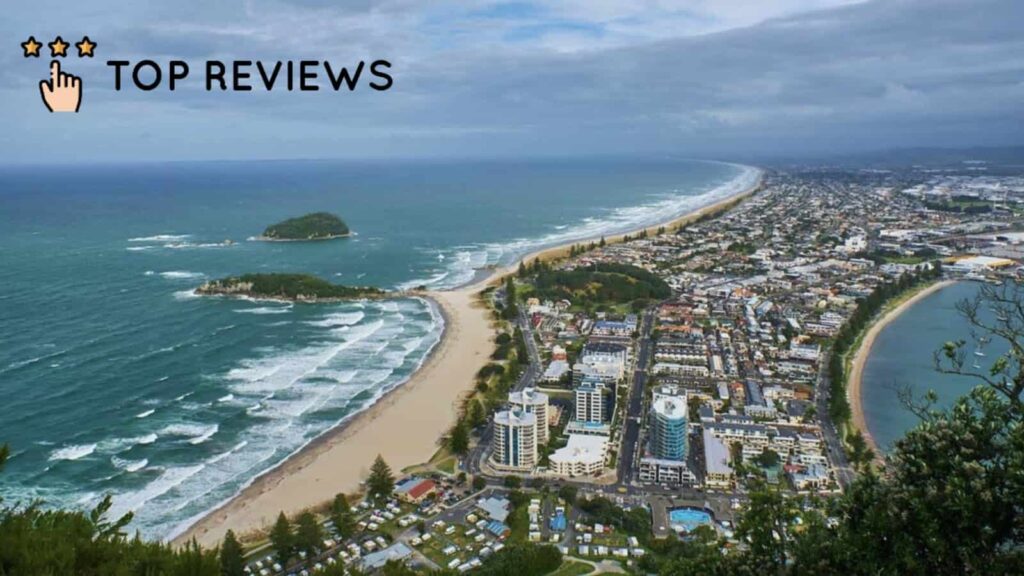 Tauranga is perfect for those who like milder weather. The mild winters and comfortable temperatures make the ideal outdoor lifestyle year-round.
Even while overnight lows may dip into the single digits, daytime highs in the double digits ensure that you won't be shivering.
Transportation in Tauranga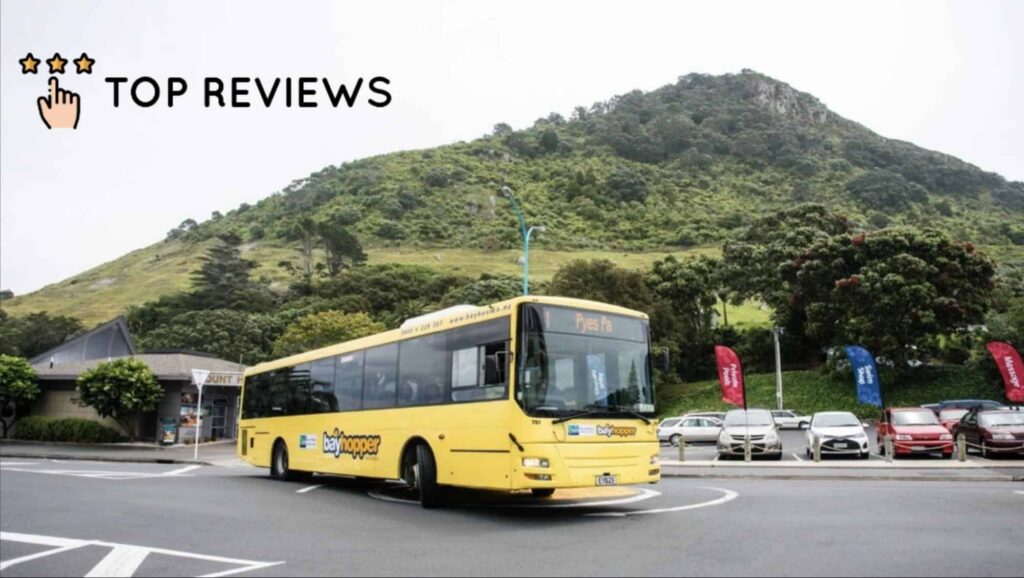 Tauranga is a smaller city that can easily be navigated by people on foot, by bike, by car, and by bus or cab.
Tauranga's bus system has twelve routes that reach every corner of the city and link the downtown area with the suburbs. People can find timetables and information about Tauranga's public transportation online at Bay Bus.
Also worth noting is that the terrain around Tauranga is mostly flat, making it an ideal spot to ride a bike. Keep in mind, though, that in New Zealand, cyclists are required by law to always wear protective headgear.
10. Rotorua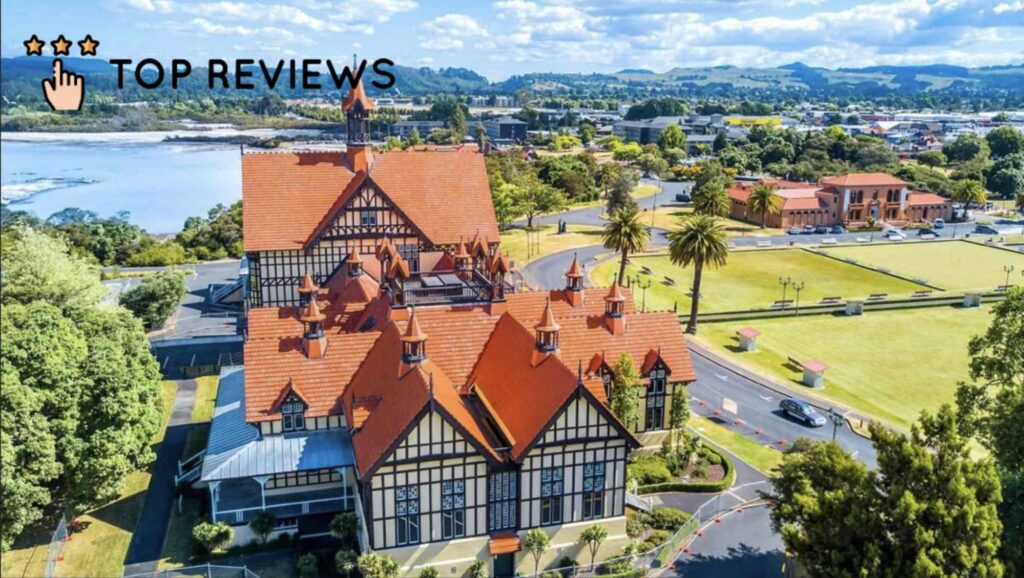 Immigrants who take pride in sports and entertainment may feel right at home in Rotorua. After all, Rotorua is known for its sports, lively entertainment, rich Maori heritage, and stunning natural lakes.
Besides sports and entertainment, immigrants moving to Rotorua can enjoy some of New Zealand's natural spas by unwinding in hot springs, going kayaking on the lakes, or dining at one of Rotorua's many cosy local eateries serving delicious food.
Many immigrants can also make a living off of the city's tourism industry, logging and farming. So in general, immigrants can find everything they need for a fun and calm productive life in Rotorua.
Although, it's true that due to geothermal activity, the city has a strong odour of hydrogen sulphide that you will likely find most noticeable upon arrival.
The scent surprisingly does not hinder daily life since many immigrants quickly adapt to it and stop paying attention to it.
Cost of Living in Rotorua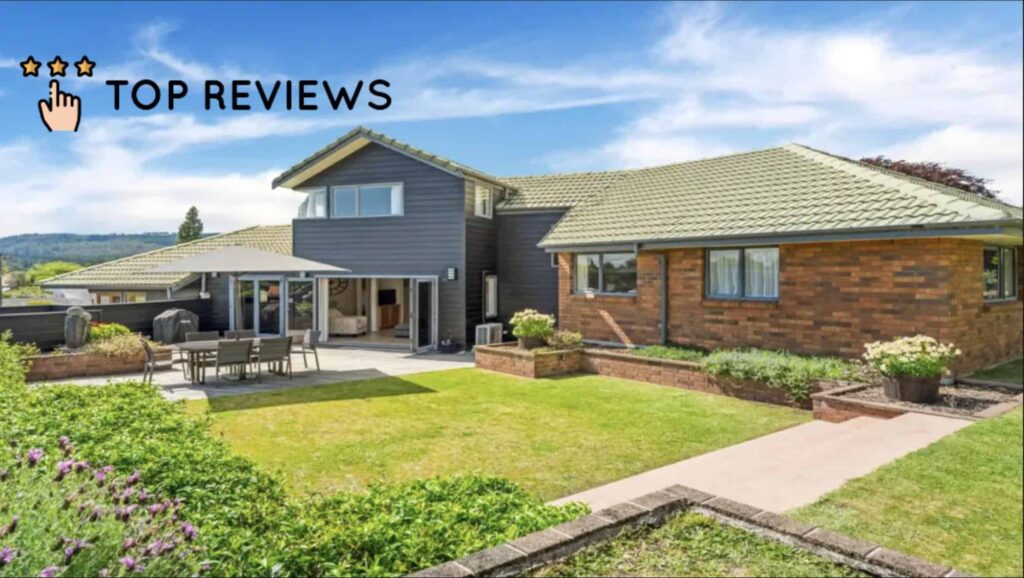 Immigrants planning to live in Rotorua can use the below cost of living chart as a guide for possible expenses.
| Cost of Living in Rotorua | |
| --- | --- |
| Cost of living for one person | 1276 NZD |
| Cost of living for a family (4) | 3245 NZD |
| One person rent | 655 NZD |
| Family rent | 1341 NZD |
| Food expenses | 439 NZD |
| Transport expenses | 62.1 NZD |
| Avg. monthly salary after tax | 2409 NZD |
Notable Attractions in Rotorua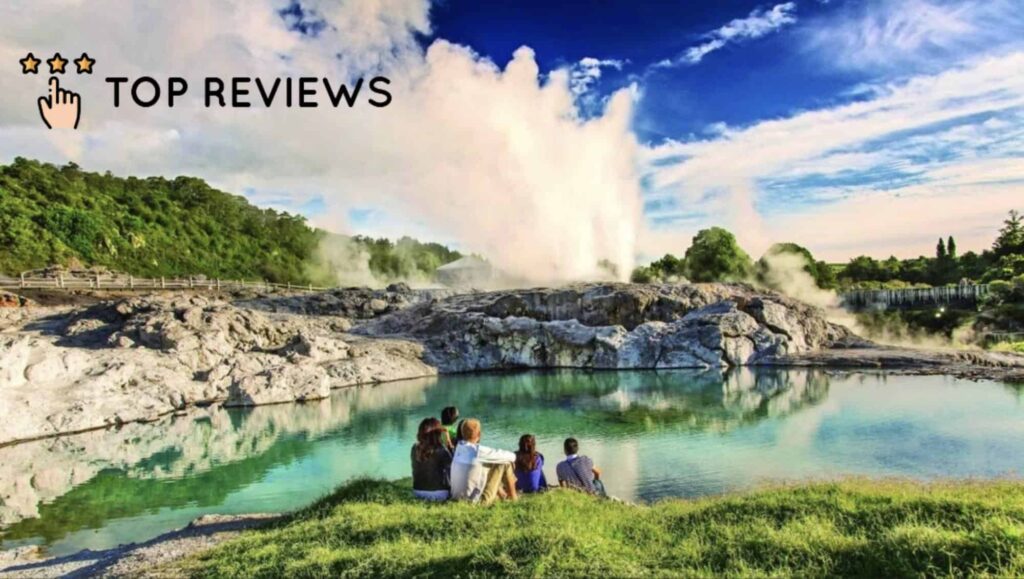 Rotorua's top two notable attractions for immigrants are Wai-O-Tapu Thermal Wonderland and Te Puia.
Wai-O-Tapu Thermal Wonderland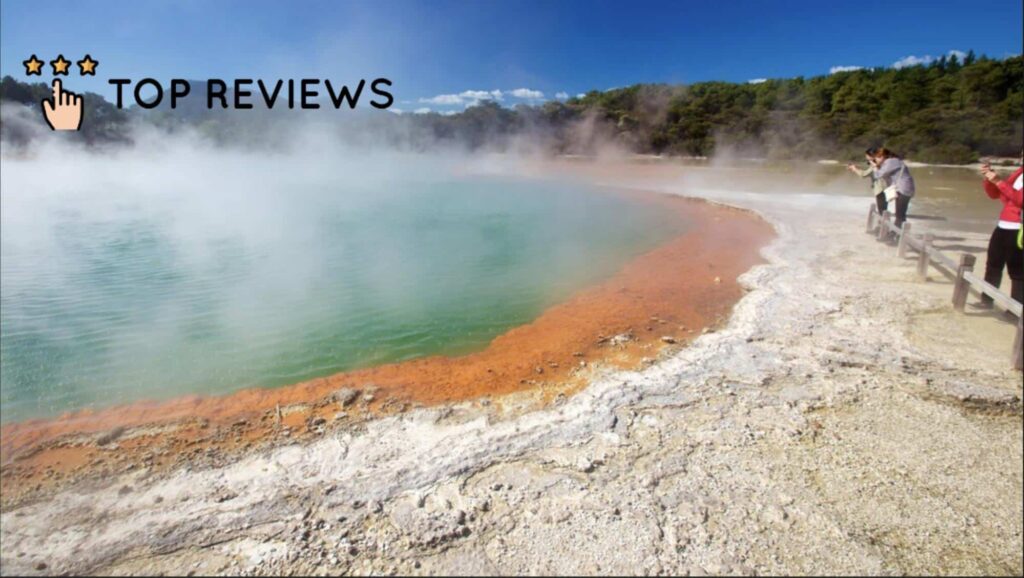 Rotorua's geothermal activity is world-famous, so people who want to witness the orange steaming pools of the "Champagne Pool" or the brilliant green "Devil's Bath" need to visit Wai-O-Tapu.
The park is worth a visit for at least a few hours because of the more than twenty unique geothermal features it has.
Te Puia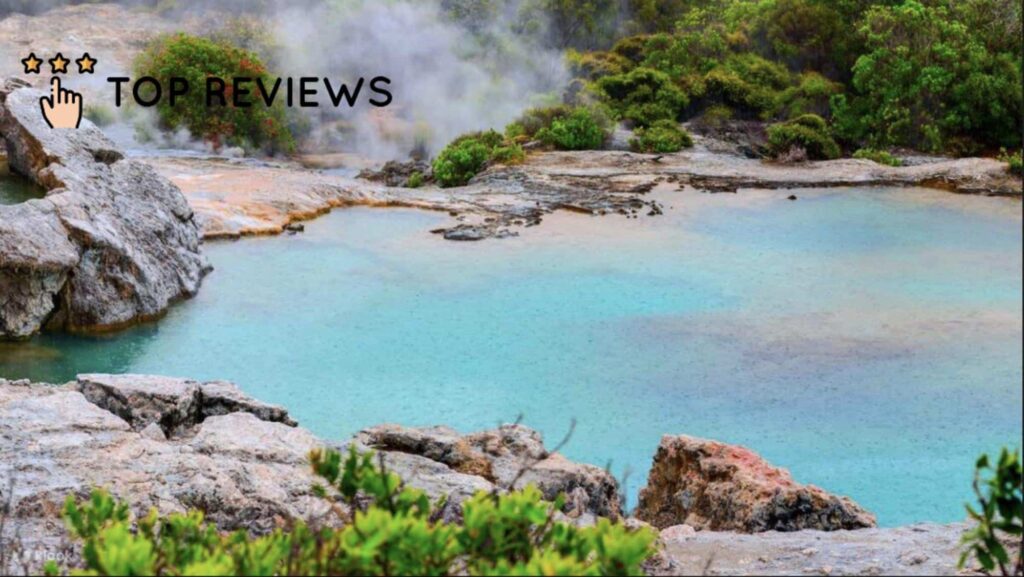 Te Puia is another must-see while in Rotorua.
People who visit Te Puia can check out a live performance of the impressive powhiri and discover the geothermal hot pools and bubbling mud by taking a stroll around the area.
They can see a sample of a genuine Maori settlement as well.
Climate in Rotorua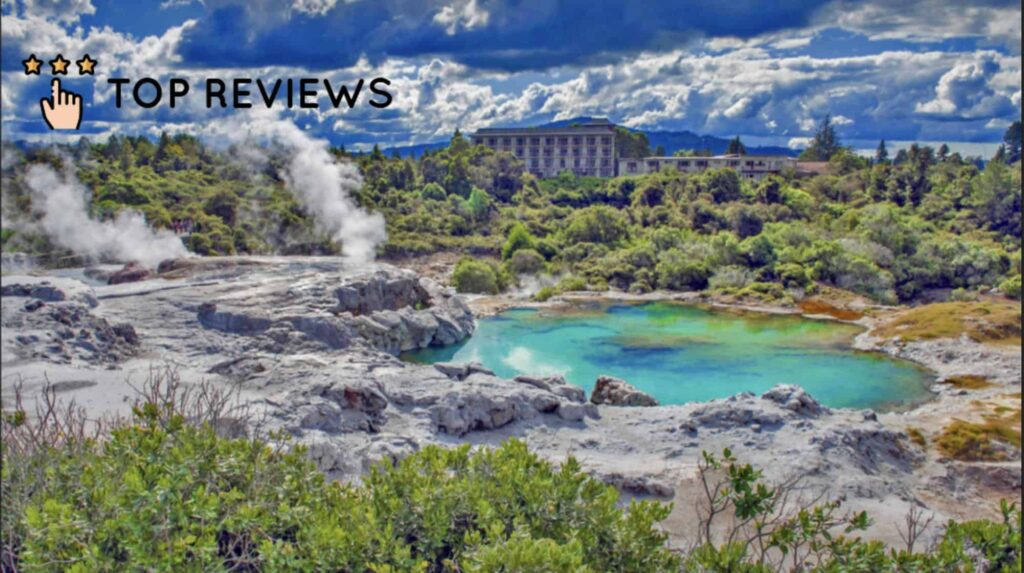 Rotorua is located at a higher-than-average height and experiences a mild, moderate climate as a result. The rain falls consistently throughout the year, with a minor increase in the winter.
January, February, and March have the warmest average temperature of 27°C, while the months of June, July, and August have the lowest average temperature of the year at 9°C.
Transportation in Rotorua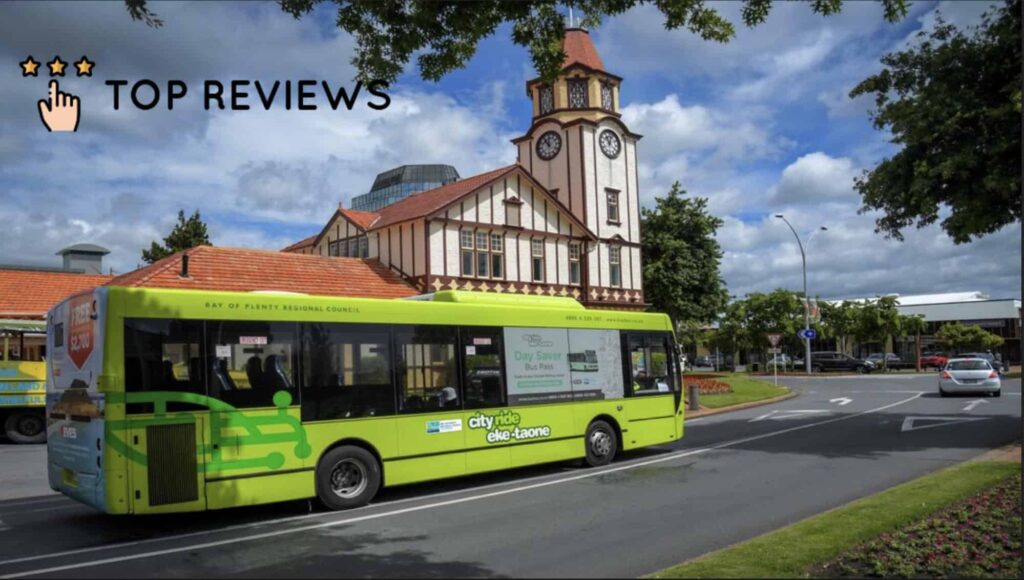 Walking, renting a bike, taking the CityRide bus, or driving are all viable options.
Walking is the most popular method of transportation for tourists and locals, although the city is also bicycle-friendly.
As for the CityRide buses, they're convenient, reliable and have citywide coverage. Buses run every 30 minutes Monday through Friday from 6:45 AM to 6:50 PM.
11. Nelson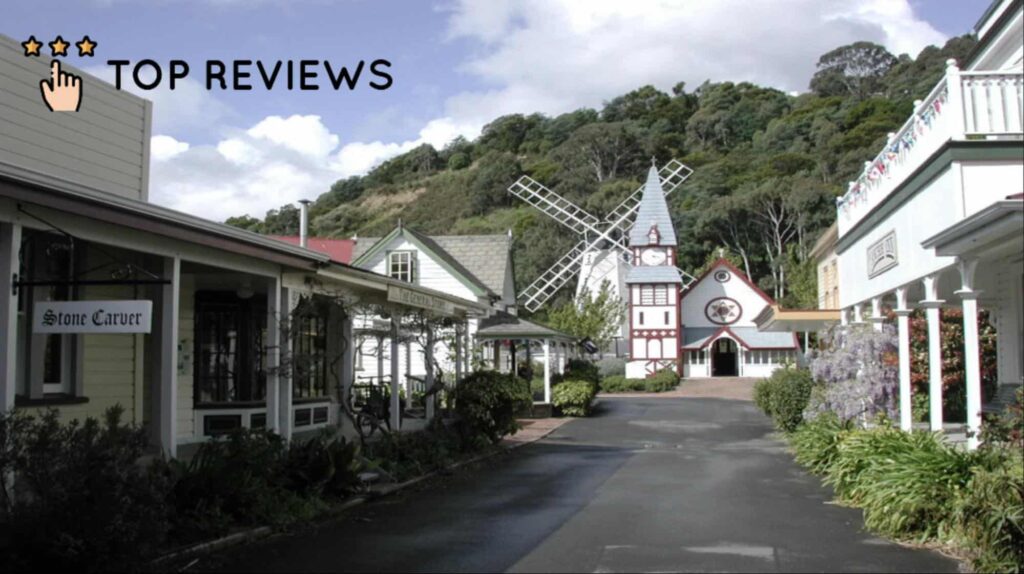 The comfortable lifestyle that locals live in Nelson is what attracts many immigrants to move to this city.
As the hottest and sunniest city on the South Island, it is a popular destination for immigrants. The small city gets by on its enormous port, forestry, agriculture, and tourism.
Having fun in the great outdoors is a popular and pleasurable pastime for Kiwis and immigrants in Nelson who tend to favour a more laid-back way of life marked by ease and comfort.
One such place that's popular with immigrants and locals in Nelson is the Tasman Sea.
The Tasman Sea is breathtakingly blue, with plenty of activities to do, like exploring the lush green mountains and hills, sparkling sandy beaches, and going kayaking.
Cost of Living in Nelson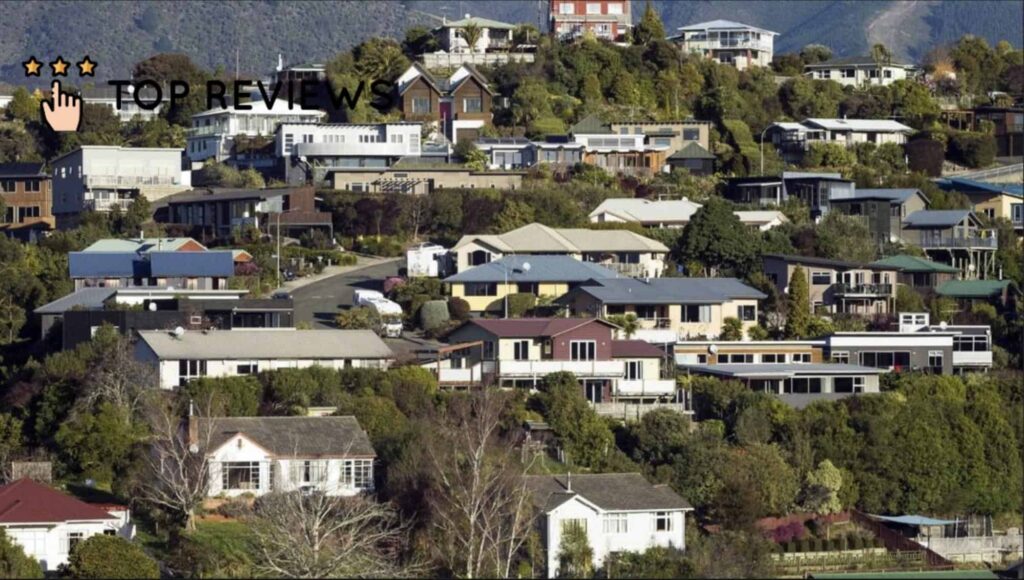 Below is a brief reference for immigrants looking for an idea of the cost of living in Nelson.
| Cost of Living in Nelson | |
| --- | --- |
| Cost of living for one person | 1468 NZD |
| Cost of living for a family (4) | 3434 NZD |
| One person rent | 782 NZD |
| Family rent | 1389 NZD |
| Food expenses | 503 NZD |
| Transport expenses | 72 NZD |
| Avg. monthly salary after tax | 3058 NZD |
Notable Attractions in Nelson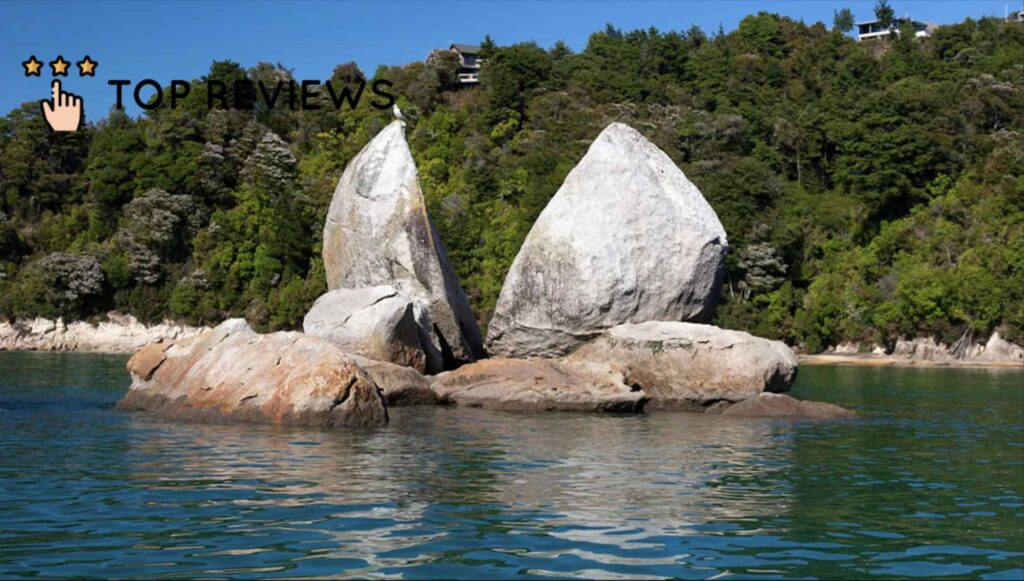 Abel Tasman National Park and The Nelson Market attract many immigrants as these attractions highlight the best the city has to offer.
Abel Tasman National Park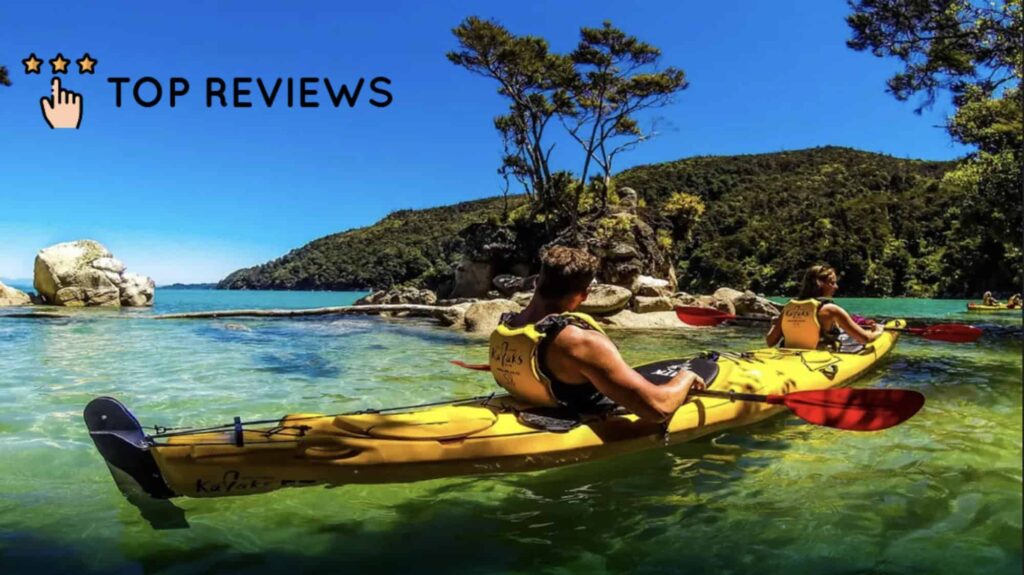 The Abel Tasman National Park is a beautiful natural area that may be explored on foot, by boat, or even in a kayak and is found at the South Island's northern tip.
It is possible to sail and sea kayak in the park's protected bays, where people may also spot seals and dolphins in their natural habitat.
People who like to walk can try the Abel Tasman Great Walk, which is a land-based route that goes down the coast, past native bush, past limestone cliffs, and along golden beaches.
The Nelson Market 
Immigrants can experience Nelson's vibrant artistic culture at this historic market, which has become known for its high-quality produce, arts, and crafts.
This popular event takes place every Saturday morning in the heart of Nelson Tasman at Montgomery Square. The market is a fantastic spot to grab a bite to eat, a cup of coffee, some souvenirs, or a special gift for a friend back home.
Climate in Nelson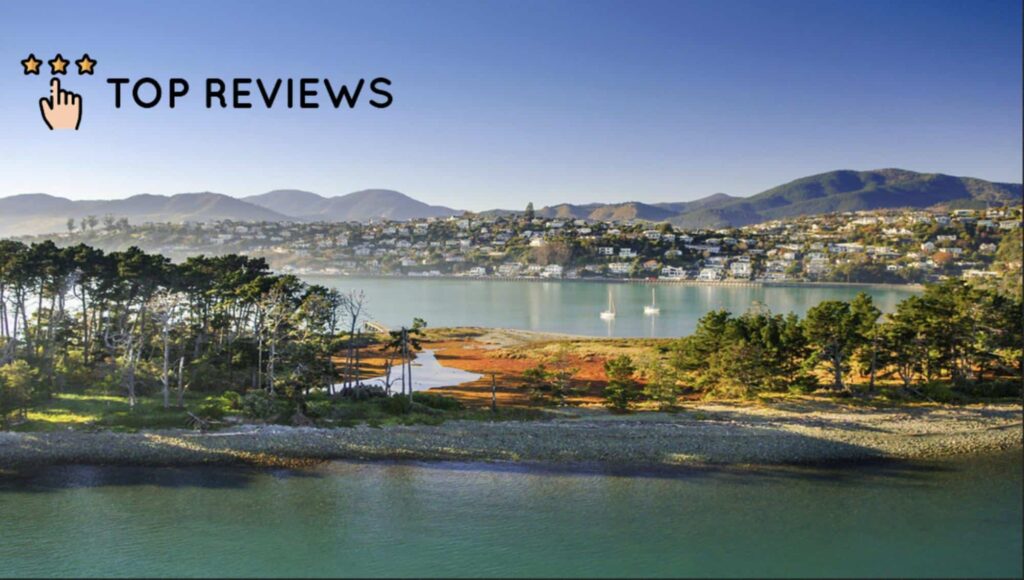 Immigrants planning to move to Nelson at any time of year won't be disappointed by the weather, as they can count on sunny days and mild temperatures year-round.
Even paddleboarders can be seen gliding through the water in Tasman Bay all year round, from the depths of winter to the heights of summer.
Transportation in Nelson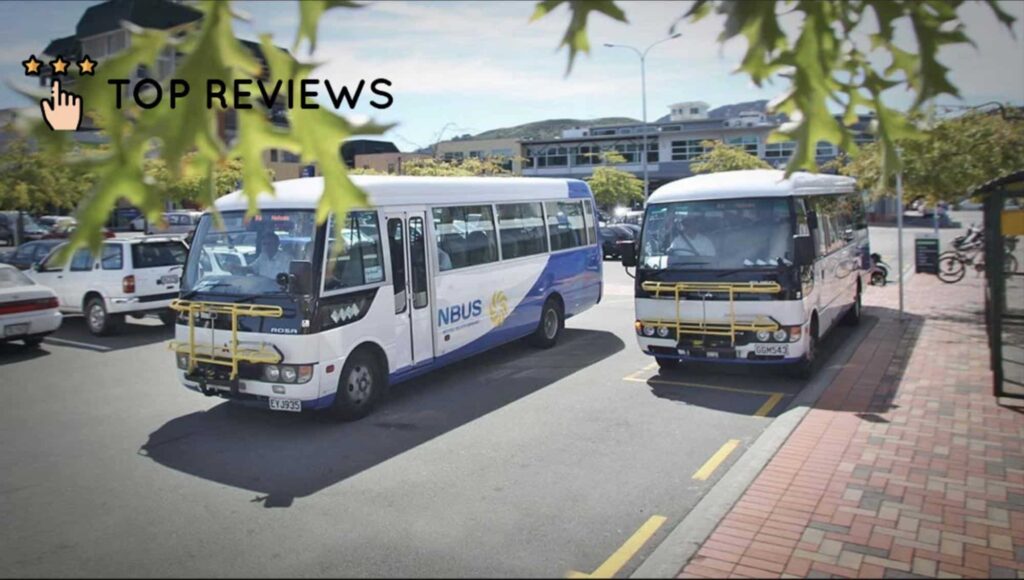 People can walk around Nelson easily as it's a small enough town to do so. However, people who'd rather not walk can make use of Nelson's public transportation, bike rentals, taxis, etc.
For buses, fares in cash begin at 2.50 NZD and increase proportionally with travel time. However, fares begin at 2 NZD with a reloadable pre-paid Bee Card (but the card costs 5 NZD to get).
12. Devonport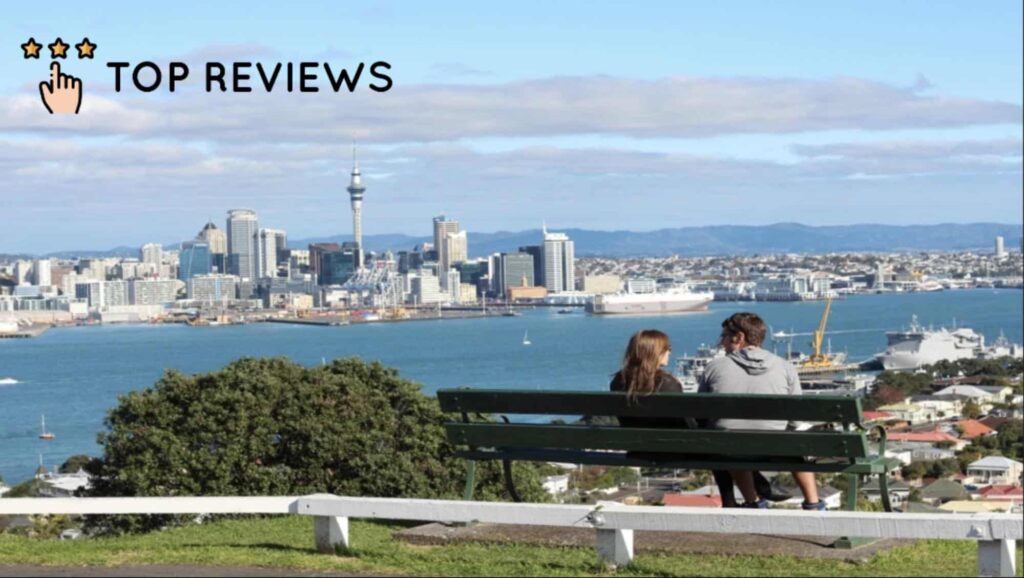 For immigrants looking for a place to call home that's close to Auckland yet offers a slower pace of life, Devonport is an excellent option.
Located on the North Shore of Auckland (just a ferry ride away from the city), the picturesque and historically significant town boasts a stunning harbour and a rich maritime history.
One of the smaller places on this list, the town's population is slightly over 5,000. Don't let that fool you, though: Devonport can be exciting.
It's still jam-packed with exciting activities. In addition to the many museums and galleries, there are numerous eateries to choose from.
Swimming, hiking, and bicycling are just some of the popular outdoor pursuits that can be enjoyed in Devonport.
As far as the cost of living goes, Devonport's cost of living is about the same as Auckland's.
However, you should know that public transportation options in Devonport are fewer and farther between than in other districts of Auckland. Therefore the price of a car should be taken into account.
Cost of Living in Devonport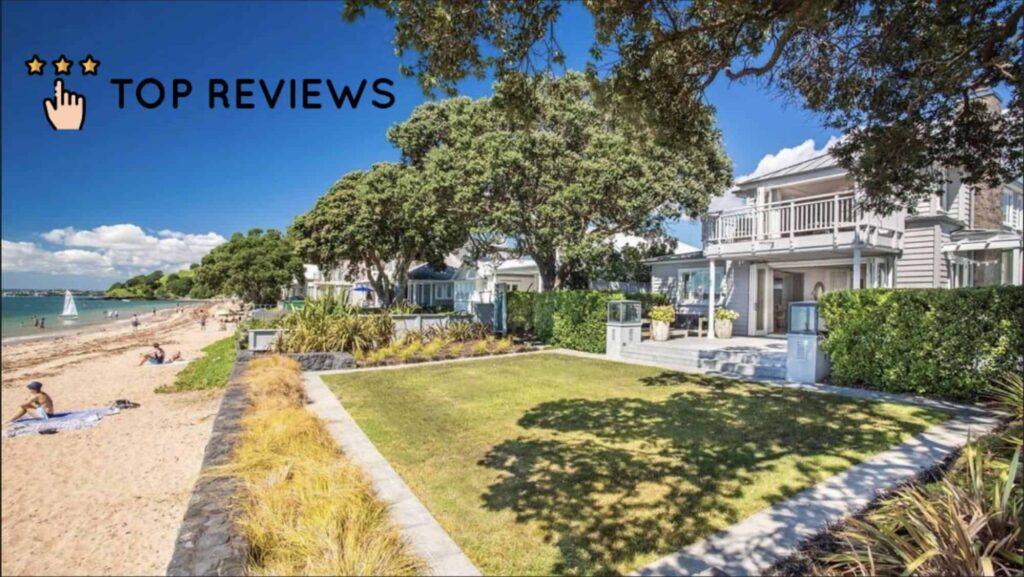 Below are some expenses that give a glimpse at the cost of living in Devonport.
| Cost of Living in Devonport | |
| --- | --- |
| Cost of living for one person | 1641 NZD |
| Cost of living for a family (4) | 3540 NZD |
| One person rent | 1013 NZD |
| Family rent | 1566 NZD |
| Food expenses | 435 NZD |
| Transport expenses | 68.3 NZD |
| Avg. monthly salary after tax | 3559 NZD |
Notable Attractions in Devonport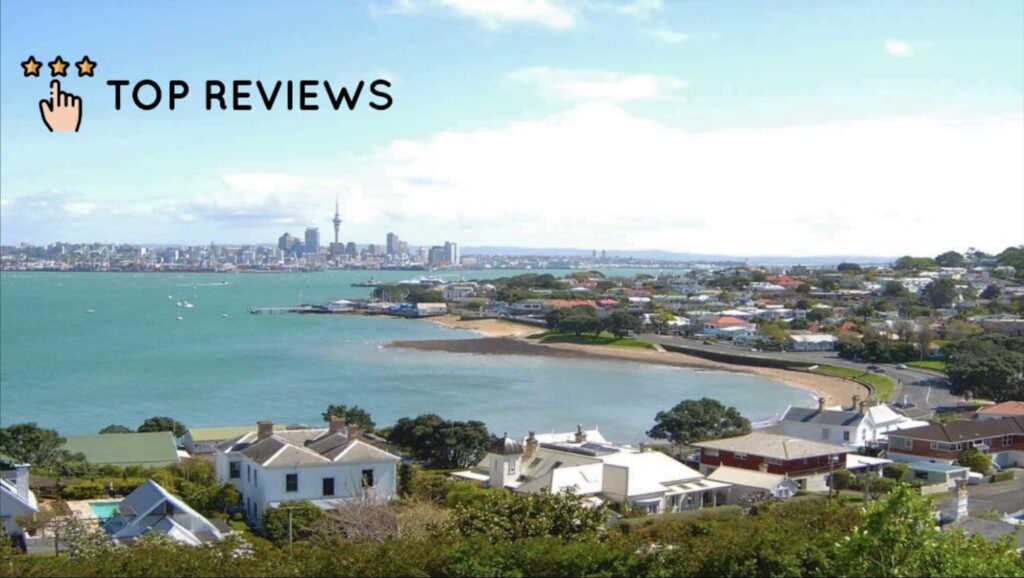 Immigrants can check out Mount Victoria and North Head if they want to see some of the notable attractions in Devonport.
Mount Victoria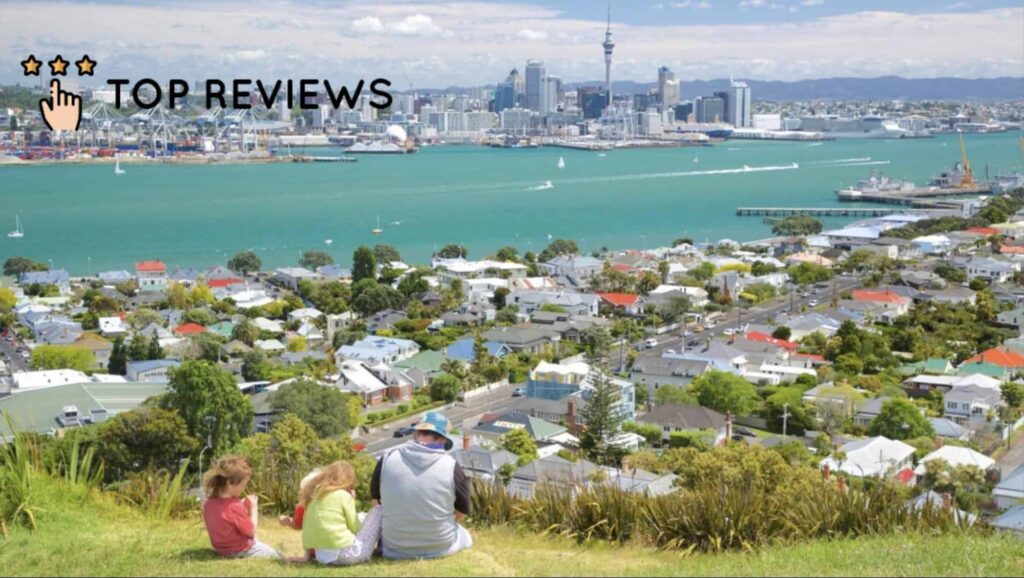 Devonport's most recognisable feature is Mount Victoria, the largest volcano on the North Shore. Those who take the 15-minute trek to the summit's grassy peak will be rewarded with panoramic vistas of Waitemata Harbour.
North Head Reserve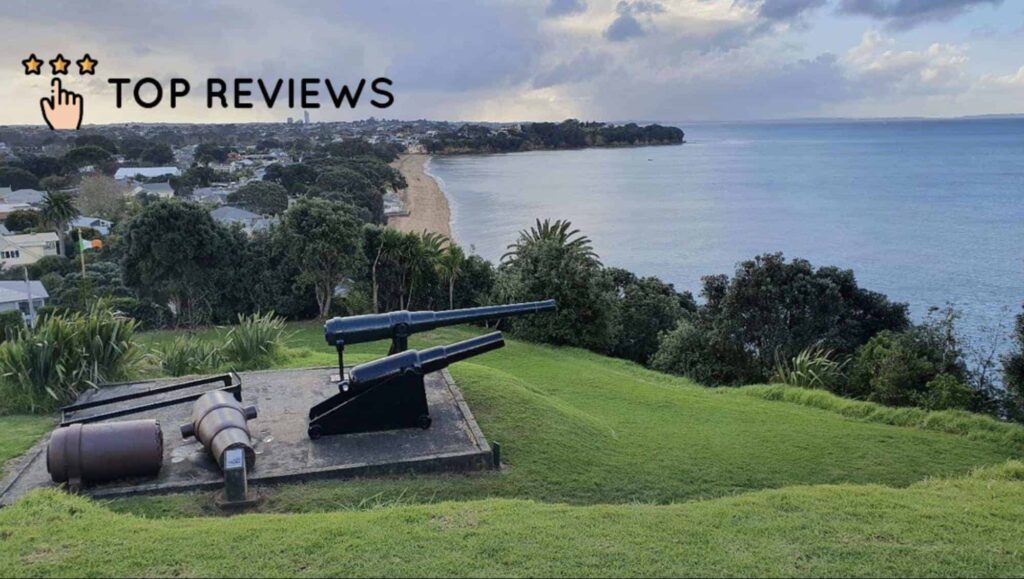 North Head played a crucial role in the city's defences, especially during World Wars I and II. Lookout bunkers, battery forts, gun pits for "disappearing guns," and army barracks dot the slopes.
Although Auckland was never invaded, its wartime history may be seen today at North Head. There are secret tunnels and engine rooms where artillery was assembled below, as well as underground bunkers where men stayed while on high alert.
Climate in Devonport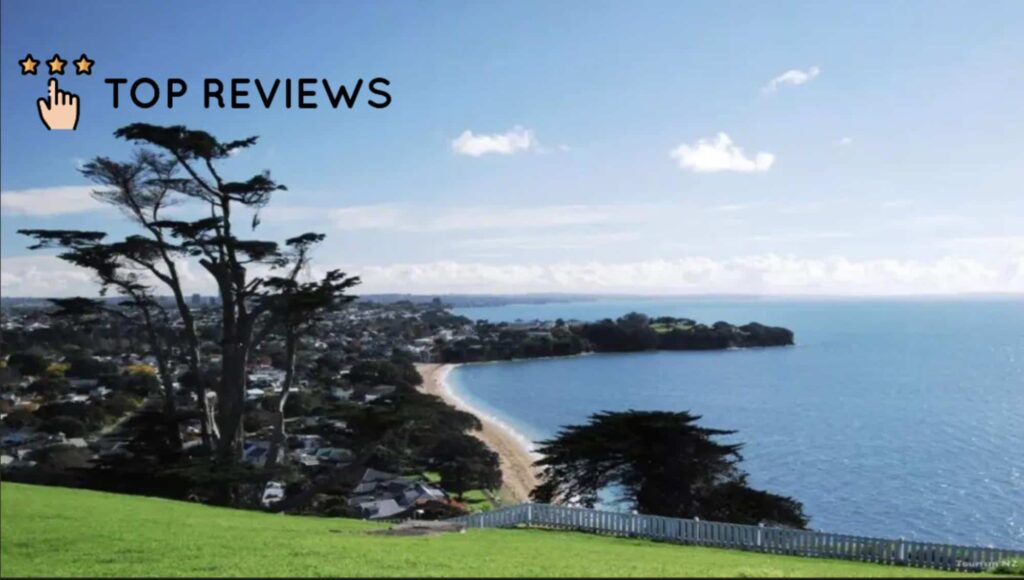 Devonport has a warm and dry summer. The winters are chilly, and the summers are hot and arid.
Transportation in Devonport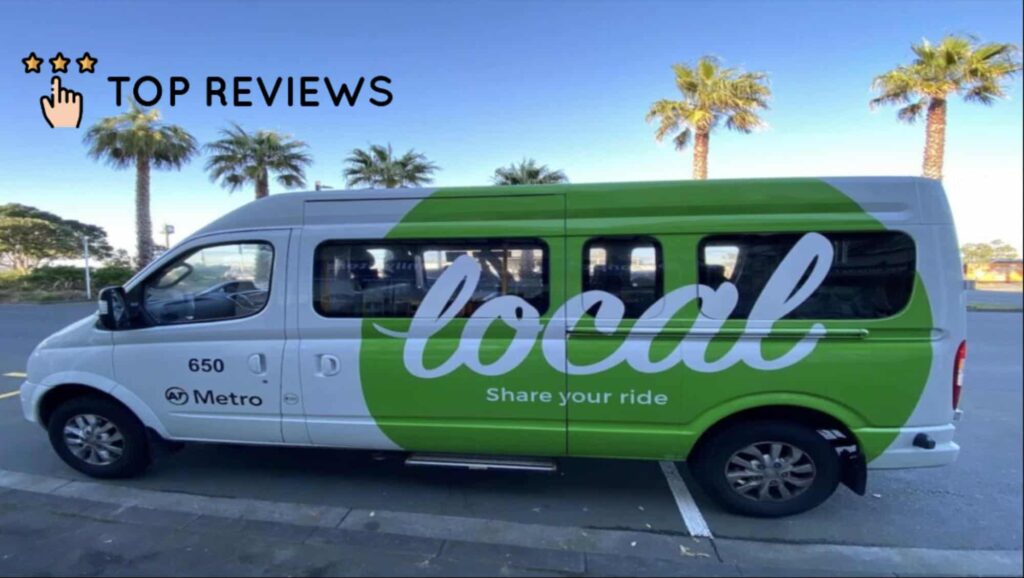 Most modes of transportation in Devonport are welcoming and reasonably priced. There are a variety of ways to get around Devonport, such as buses, taxis, trains, and ferries.
Modes of Transportation in Devonport
Buses
• The 806 and 807 buses run weekly every thirty minutes between 6 AM and 9 PM.
Taxis
• People can easily catch taxis from off the streets or use ride share AT Local.
Trains
• People can ride the train along the Melrose Line.

• The route takes passengers along the eastern bank of the Don River to the Coles Beach interchange.

• Travel time on the train is around 30 minutes round trip.

Ferries
• People can use the ferry to travel to and from Auckland.

• At peak periods, the boats depart every 15 minutes on the hour.

• The boat ride only takes around 12-15 minutes.

• People can catch the ferry at Devonport Dock.
---
An Immigrant's Guide to New Zealand's Best Places to Live — An Overview
| Top Cities to Live in New Zealand | Why Immigrants Move Here |
| --- | --- |
| Hamilton | • For a budget-friendly lifestyle |
| New Plymouth | • For a relaxed way of life |
| Auckland | • For employment opportunities and recreation |
| Queenstown | • For engaging in recreational activities |
| Napier | • For laid-back living and access to great wine and vineyards |
| Wellington | • For government jobs and to live in a walkable city |
| Christchurch | • For recreational activities and a fast-paced life |
| Dunedin | • For its thriving outdoor culture and delicious restaurants |
| Tauranga | • Beautiful coastline and nightlife |
| Rotorua | • For sports and entertainment |
| Nelson | • For an easy and comfortable life |
| Devonport | • For small-town living and a slower pace of life with access to the big city |