The 6 Best Plasterers in Christchurch
Quality plasterwork is crucial to the finished look of your property. It adds value to your investment, after all. That said, we know it's hard to find great plasterers now… so we've listed the best plasterers in Christchurch here for you!
We primarily chose those that are professionally qualified and trained, besides being known for having finished outstanding projects. Second, we picked those that are efficient, prompt, and friendly.
Apart from this, we based our choices on what their clients said about them. If clients don't like them, after all, there's no point in calling them the best plasterers in Christchurch, is there?
You can take a look at these companies' galleries at their website to see if their work fits your needs. Right here, we now bring you the best plasterers in Christchurch!
1)  Greg Proudfoot Plastering Ltd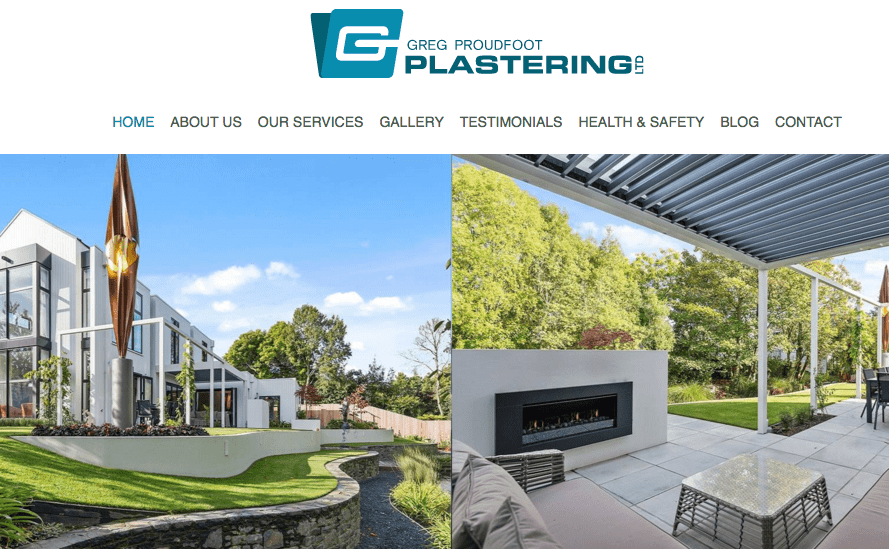 For residential and light commercial plastering, you can ring Greg Proudfoot Plastering Ltd. Their licenced and safety-trained team offers a selection of quality plastering options.
They mostly use Resene products to craft plaster for external structures like walls, steps, planters, and fences. Plus they can also plaster your interiors — and paint them too!
Always working to an excellent standard, they have impressed many clients. This dedication to quality has also won them numerous awards over the years.
Greg Proudfoot Plastering is therefore one of THE best plasterers in Christchurch you can find!
Highlights
Licenced and safety-trained team
Works to an excellent standard
Offers a selection of quality plastering
Award-winning plasterers
Customer Reviews
One client, Phillippa, wrote on Google Business:
"Whilst I know that Greg Proudfoot Plastering do large jobs for home and commercial etc, they did a fabulous Planter Box for our business place. It looks great and is very good on the eye. They took great pleasure in building and delivering – that shows true passion to the job. Thank you Michelle and Greg Proudfoot for looking after our job so well."
2)  Great Interiors Plastering Services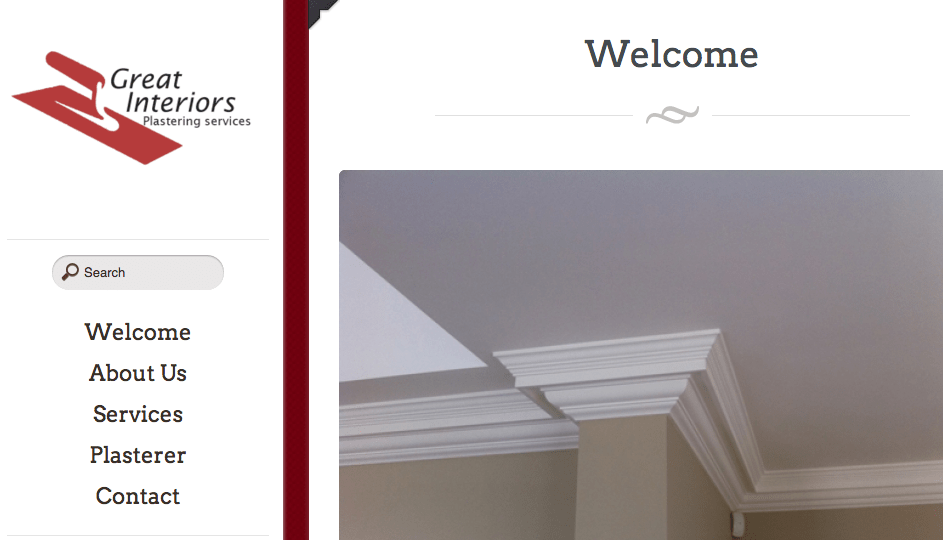 BEST FOR
Professional High Standard of Work
SERVICES
Interior Plasterers

Skim Coating and Fibafuse Work

Plasterboard Stopping

Gaps and Cracks

Fibrous Plaster, Ceiling Roses & Cornice

New & Existing Work and Repairs

WEBSITE
http://greatinteriors.co.nz/
ADDRESS
Berkshire Drive, Avohead, Christchurch, New Zealand
CONTACT DETAILS
(021) 061 66 58
OPERATING HOURS
Monday – Saturday: 7am – 5pm
If you're into elaborate interior plasterwork, Great Interiors Plastering Services is a terrific choice! They provide a premium decorative finish that classes up your place.
They generally work on interior plaster, gib stopping, fibrous plaster, ceiling roses and cornices. Besides that, they can also repair and replace your ceilings or walls if needed.
Their skilled team uses only the finest products and materials that guarantee your satisfaction. And they always make sure to keep the work area spotless before leaving.
You can get a free comprehensive quote from them by phone or email. They serve private, commercial and industrial clients within Christchurch and the Canterbury Region.
Highlights
Give a premium decorative finish to your interior
Skilled and experienced team
Offer a variety of services
Use only the finest products
Fully detailed quote
Customer Reviews
Here's what Robert Ian Campbell wrote on Google Business:
"An excellent job. I am pleased to highly recommend this company. Any future plastering will be definitely given to Great Interiors."
3)  Geocoat Exterior Plastering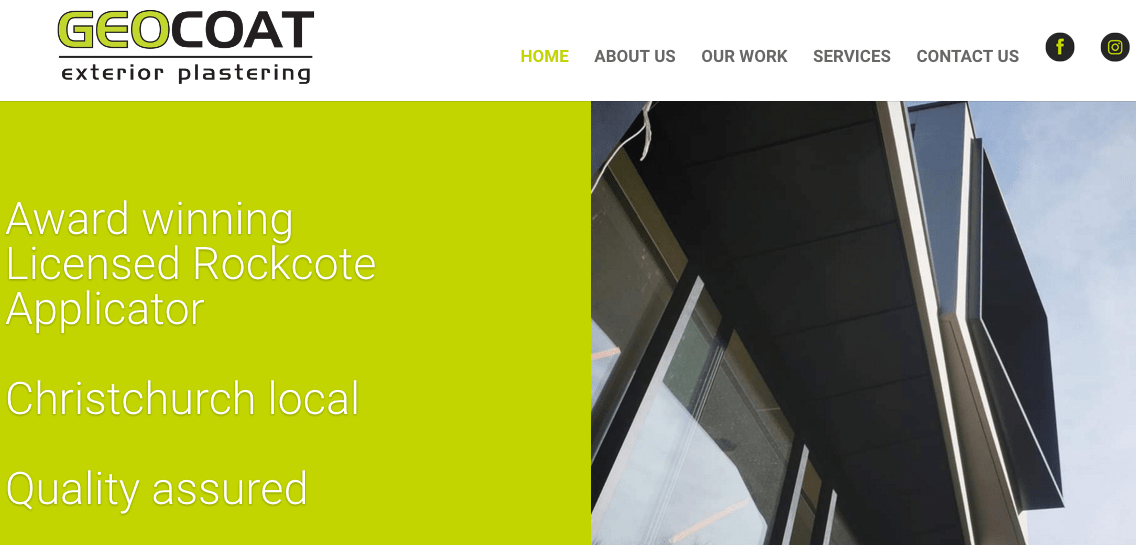 BEST FOR
Renovations & Interior Effects
SERVICES
Exterior Plastering

Repairs

Exterior Painting

Interior Effects

WEBSITE
https://geocoat.co.nz/
ADDRESS
Christchurch, New Zealand
CONTACT DETAILS
027 333 0128
OPERATING HOURS
Monday – Friday: 7am – 5.30pm

Saturday: 7am – 12pm
Geocoat Exterior Plastering provides services for all aspects of exterior plastering right down to interior finishes. It is best for clients who are renovating or plastering from square one.
With over 17 years of experience and an industry-certified team, they are one of the best plasterers in Christchurch. They specialise in applying Rockcote plasters that impart an attractive, clean appearance to houses or apartments.
At their home page, you can get a free quote or advice by simply hitting the "contact us" button. What they do can be summed up like they say: a perfect finish every time!
Highlights
Perfect finish every time
Provides exterior plastering, repairs, painting and interior finishes
Christchurch owned & operated
Over 17 years of experience
Customer Reviews
Check out Peter Murch's feedback on Facebook:
"Geocoat Exterior Plastering has exceeded all our expectations with what was a major repair on our home, Lewis and the team with his prompt service, fantastic communication letting us know what was happening and when every step of the way.
Targets dates were set and meet with time to spare, the finishing was fantastic and we couldn't believe how tidy the place was left, thank you Lewis for making what seemed an impossible stressful task seem easy with your professionalism and wow what a final result, a perfect 10 out of 10."
4)  Claddagh Plastering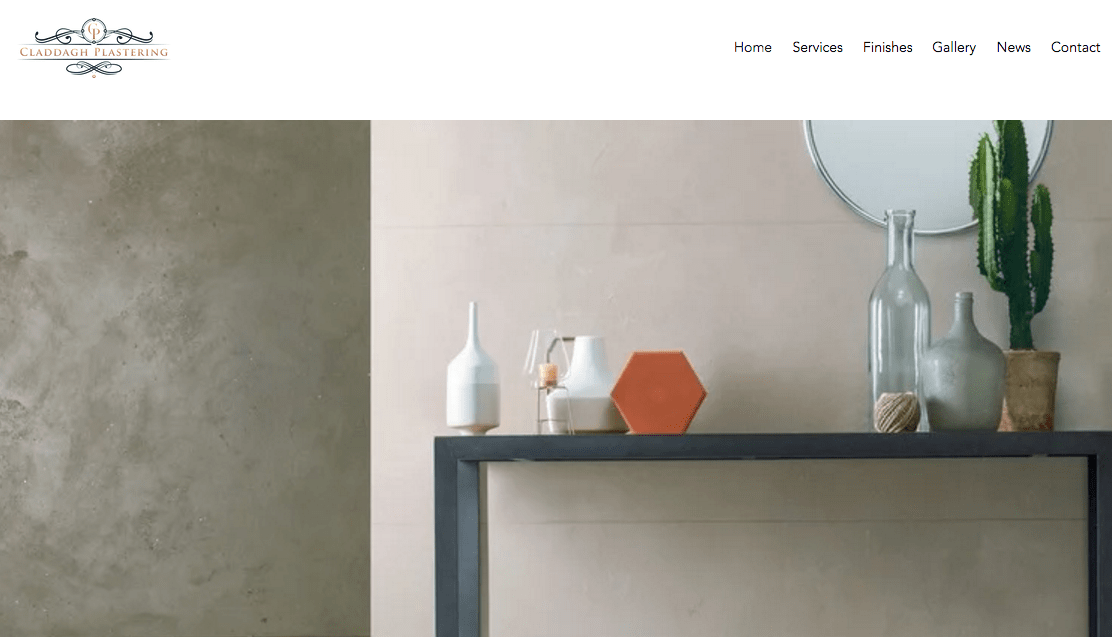 BEST FOR
Eco-Friendly Venetian Plaster
SERVICES
Bespoke Decorative Finishes

Commercial Plastering

Residential Plastering

WEBSITE
https://www.claddaghplastering.com/
ADDRESS
Christchurch, Canterbury, New Zealand
CONTACT DETAILS
+64211759697
OPERATING HOURS
Monday – Friday: 9am – 5pm
With Claddagh Plastering, you get more than an ordinary design for your dream home. They offer venetian plasters available in a variety of natural and decorative finishes.
Among them are polished plaster, concrete plaster, oxidation, luxury paint and micro-cement. These can be customised to suit your personal style and requirements.
Wayne Savage, owner, leads a team of creative and qualified artisans who will work with you. Either that could be for your new house, commercial property — or just your bedroom!
What's more, venetian plaster is safe, non-toxic and contains no VOCs. So you are not only having the best design for your home, but you're also helping the environment!
Highlights
Bespoke decorative finish
Work to turn your home design vision into reality
Provide services for residential & commercial sectors
Have a team of creative and qualified artisans
Eco-friendly plastering
Customer Reviews 
This review comes from Builders Crack. Here's what Paul said:
"Communication was great with Wayne, there was a lot of organising to do and it was all so easy. Wayne was straight into the job as soon as it was ready for him and kept on working from start to finish. We're very happy with the finished product."
5)  Christchurch Exterior Plastering
BEST FOR
Positive Customer Experience
SERVICES
Cladding & Plaster Systems

Concrete Block Finishes

WEBSITE
https://christchurchexteriorplastering.co.nz/
ADDRESS
Christchurch, New Zealand
CONTACT DETAILS
027 223 7614
OPERATING HOURS
Monday – Friday: 7am – 5pm
At Christchurch Exterior Plastering, you get a seamless positive customer experience from your first point of contact right through the end result.
They are composed of a team of licenced, meticulous, and talented plasterers. They will give your home an aesthetic look and feel that will bear the weather and stay strong for many, many years.
Of course, all of their work and products used are guaranteed. With them you get a solid 5-year workmanship warranty and 15-year manufacturer's guarantee for your peace of mind.
With that, we deem them worthy to be amongst the best plasterers in Christchurch!
Highlights
Positive customer experience
Licenced, meticulous and talented plasterers
Offers exterior plastering and painting
5-year workmanship warranty
Customer Reviews
Jon Wells, one client, shared on Google Business:
"Christchurch Exterior Plastering replaced the cladding system, replastered and painted around my second floor dormer windows. Did a great job. Other tradesmen on site also commented on the quality of their work. Will definitely use their services again shortly…."
6) Horisk Plastering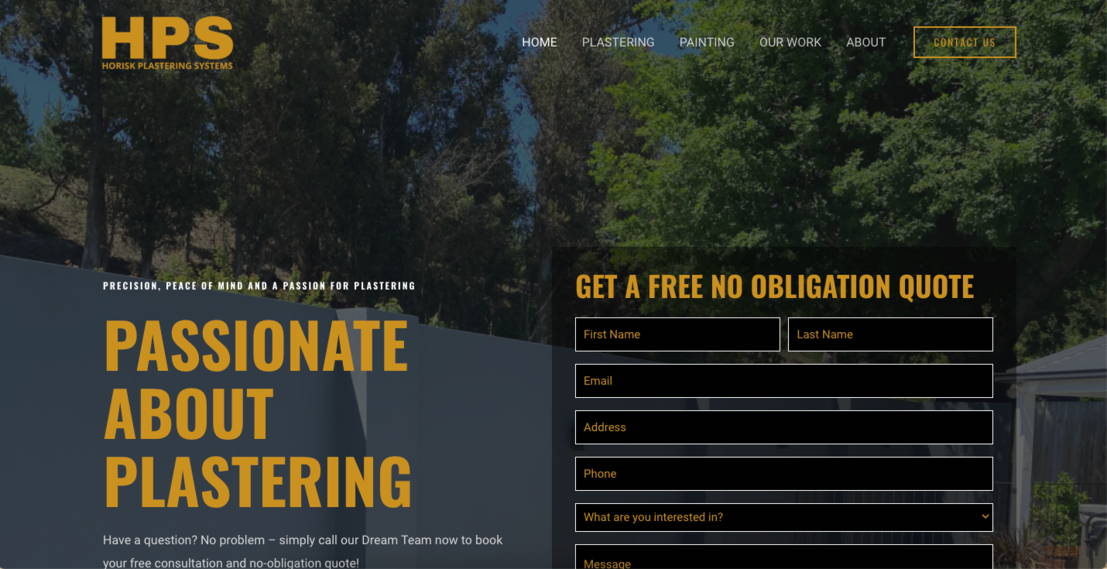 BEST FOR
Exterior Plastering
SERVICES
Exterior Plastering

Painting Jobs

WEBSITE
https://horiskplastering.co.nz/
ADDRESS
Christchurch, New Zealand
CONTACT DETAILS
02102392473


[email protected]

OPERATING HOURS
Monday – Friday: 7am – 6pm

Saturday: 7am – 4pm

Sunday: Closed
With 25 years of experience in plastering, Horisk Plastering is one of your best options to get the job done. 
They specialise in exterior plastering and offer services in earthquake repairs, remedial plastering, exterior plastering and modified systems, and new residential and commercial plastering. 
Besides this, they're also interior and exterior painting specialists for both residential and commercial work. 
When you work with them, you get a 15-year material warranty along with a 5-year workmanship warranty. 
This company boasts of its quality finishing, exceptional work ethic, and highly rated specialists. We don't know about you, but an average of a 5-star rating on Google Reviews can be great proof of this. 
Their customers highly recommend them for their professionalism, workmanship, and promptness.
Highlights
Specialises in exterior plastering, and interior and exterior painting
Positive customer feedback
15-year material warranty
5-year workmanship warranty
Customer Reviews
Here are some feedback from Google Reviews:
"We hired Horisk plasterers, Brian did a quote on the spot and had the job completed within a week. He and his team all very professional and I highly recommend them."
"Brian and his Team plastered the exterior of our Home at 24 Leith Drive Loburn in October this year. Brian is an excellent communicator and updated us regularly on progress , visited site 2 times a week and his Team did an excellent job of rendering our face brick exterior with a Masonary Render System from Rockcote with a Quicksand Coloured Textured finish . The Team kept the site clean and tidy and I would recommend Horisk Plastering to anyone who wishes to get a quality plaster finish to their home. Highly recommend A+++"
"Great team to deal with. Price was more than fair and quality and timing excellent. They worked on our old historic building and made a great job of it. Cheers"
And that's all for the best plasterers in Christchurch list! Their creativity and talent will help you get the property that is consistent with your vision.
Have you got any questions or suggestions for us that you think could enhance this list? Don't hesitate to send us a message and we will reply back or update this post promptly.
Check out our other build and design services lists too, by the way. For instance, you can read about the best fencing companies in Christchurch to complete the exterior of your home!