The 8 Best Plasterers in Wellington
Searching for great plasterers? We've got you covered, as we've listed the best plasterers in Wellington here!
We chose qualified, professional and friendly tradesmen who have earned a solid reputation among their clients. We also chose those who are trained in safety standards.
All of the companies we have below pride themselves on their work. So, without any delay, we now present to you the best plasterers in Wellington!
1)  AJ Plastering Ltd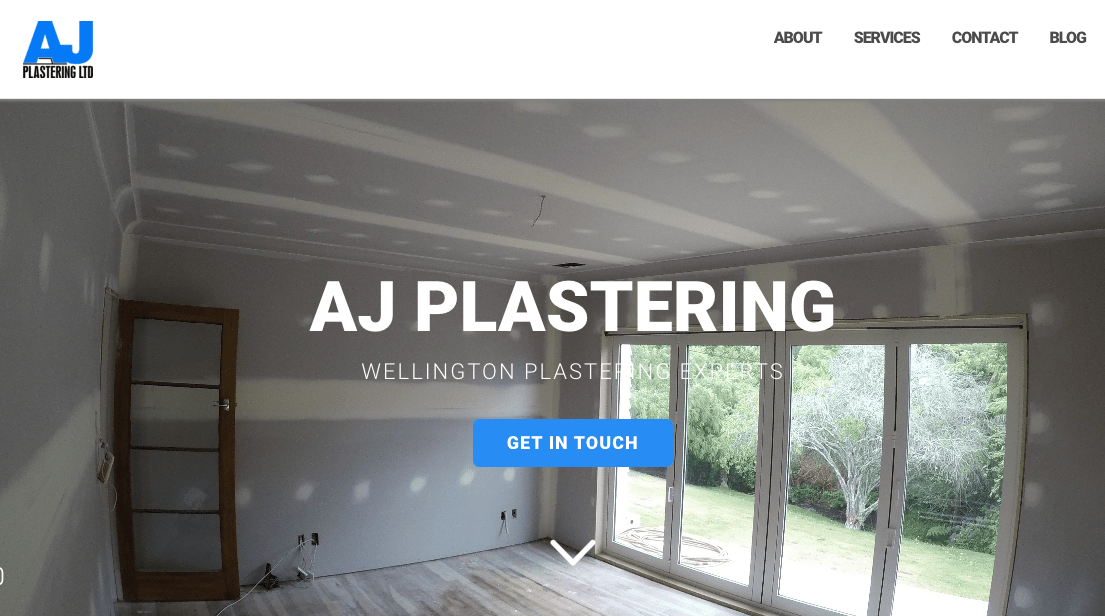 BEST FOR
High-End Residential and Commercial Construction
SERVICES
Home Renovations

New Builds

New and Old Walls

WEBSITE
http://www.ajplastering.co.nz/
ADDRESS
Wellington, New Zealand
CONTACT DETAILS
+64 27 350 8912
OPERATING HOURS
—
Bring some class to your residential or commercial setting through AJ Plastering Ltd! They are your experts when it comes to new builds, extensions, renovations and repair.
It is a fresh young company formed in 2018 by Alister Jefferiss. He is a BCITO trade qualified professional with more than a decade of experience to serve his clients.
The quality of his plastering is simply amazing: it gives your house a top-quality finish. He is hardworking, pleasant to work with, and cleans up the place before leaving.
As such, he is one of the best plasterers in Wellington today!
Highlights
Formed in 2018
Experienced, BCITO trade qualified professional
Top-quality finish
Provides residential and commercial plastering work
Customer Reviews
Take it from one client, Hilary Bonifant, who said on Facebook:
"Alister did a fantastic job and the tasks were carried out professionally and skilfully. His attention to detail is reflected in his work and the entire experience was excellent! I have no hesitation in recommending Alister."
2)  The Plasterer Ltd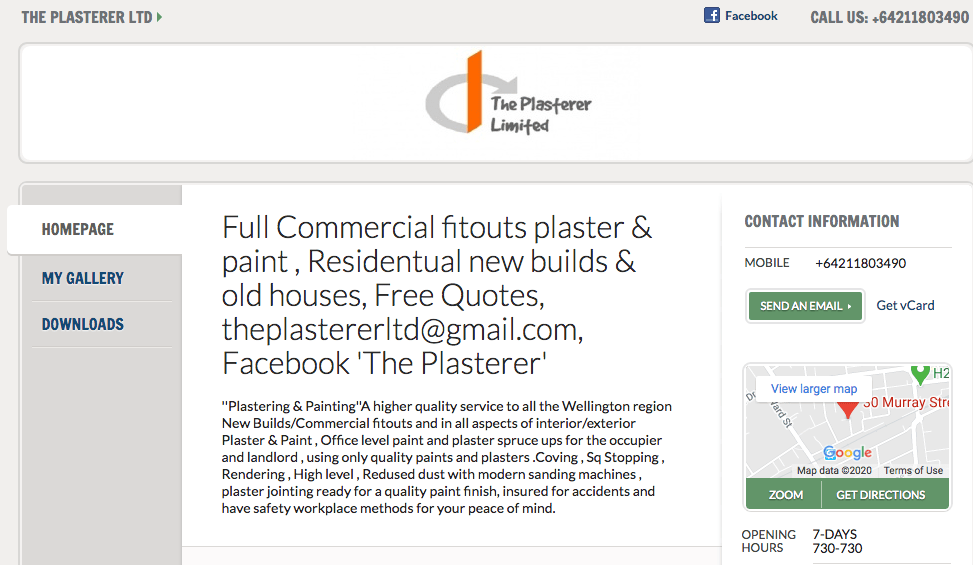 BEST FOR
Higher Quality Plastering
SERVICES
New Builds/Commercial Fitouts

Plaster & Paint Work

Coving

Square Stopping

Sanding

Plaster Jointing

WEBSITE
http://www.theplastererltd.co.nz/
ADDRESS
30 Murray Street Upper Hutt
CONTACT DETAILS
+64 21 180 3490
OPERATING HOURS
Monday to Sunday: 7.30am – 7.30pm
The Plasterer Ltd is composed of qualified professionals that provide higher-quality plastering throughout the Greater Wellington area.
No matter if it's a newly built home, a commercial renovation, or an old house, you can rely on them to get it done. They sincerely care about the safety of you and their team, which is why they are also insured.
They will render wall joints completely flat and smooth and won't cut corners. This preparatory method makes way for a wonderful painting afterwards!
Highlights
Higher-quality plastering
Qualified and safety-conscious team
Insured against property damage or harm
Complete range of services
Customer Reviews
One client, Tamara Betteridge, commented on Facebook:
"Awesome job. Such a perfectionist, very professional and safety conscious, always leaving ladders on their sides when he's finished and telling me of any hazards for the children. Highly recommended."
3)  Plasterman Ltd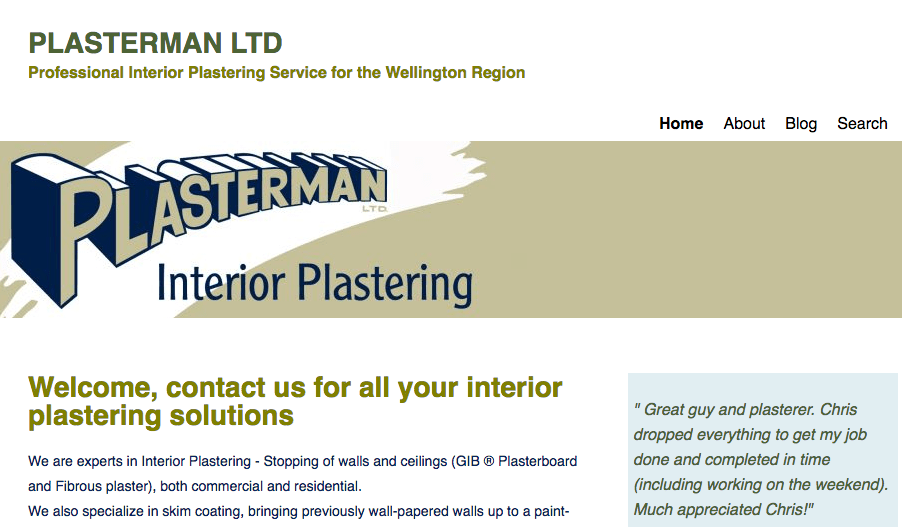 BEST FOR
Interior Plastering
SERVICES
Interior Plastering

Skim Coating

Bringing previously wall-papered walls up to a paint-finish surface Patching

GIB Cove

Fibrous Cornice Installation

Archways

Ceiling Centre Domes

WEBSITE
http://www.plasterman.co.nz/
ADDRESS
375 Fergusson Drive, Heretaunga, Upper Hutt 5018, New Zealand
CONTACT DETAILS
021 2605 018

(04) 388 9293

OPERATING HOURS
Monday to Sunday: 7am – 10pm
Plastering is an important step to creating great-looking walls and ceilings at your home. If the plastering is poor, the painting can be affected in such a way that it can mar your decor.
Fortunately, Plasterman is here to help! They have amassed over 30 years of experience with the practical knowhow and talent and are equipped with modern tools.
They specialise in all aspects of interior plastering, priding themselves on preparing a perfect paint-finish surface.
Also, they can stop and fix gib walls, do ceilings and cornices, and skim coat as well! The company is open 7 days a week, from 7am – 10pm.
Highlights
Talented and knowledgeable team
Specialise in all aspects of interior plastering
Finishing it up to a paint-finish surface
Over 30 years of experience
Customer Reviews
Check out what Mike said as posted on Plasterman's homepage:
"Great guy and plasterer. Chris dropped everything to get my job done and completed in time (including working on the weekend). Much appreciated Chris!"
4)  PJ Plastering Ltd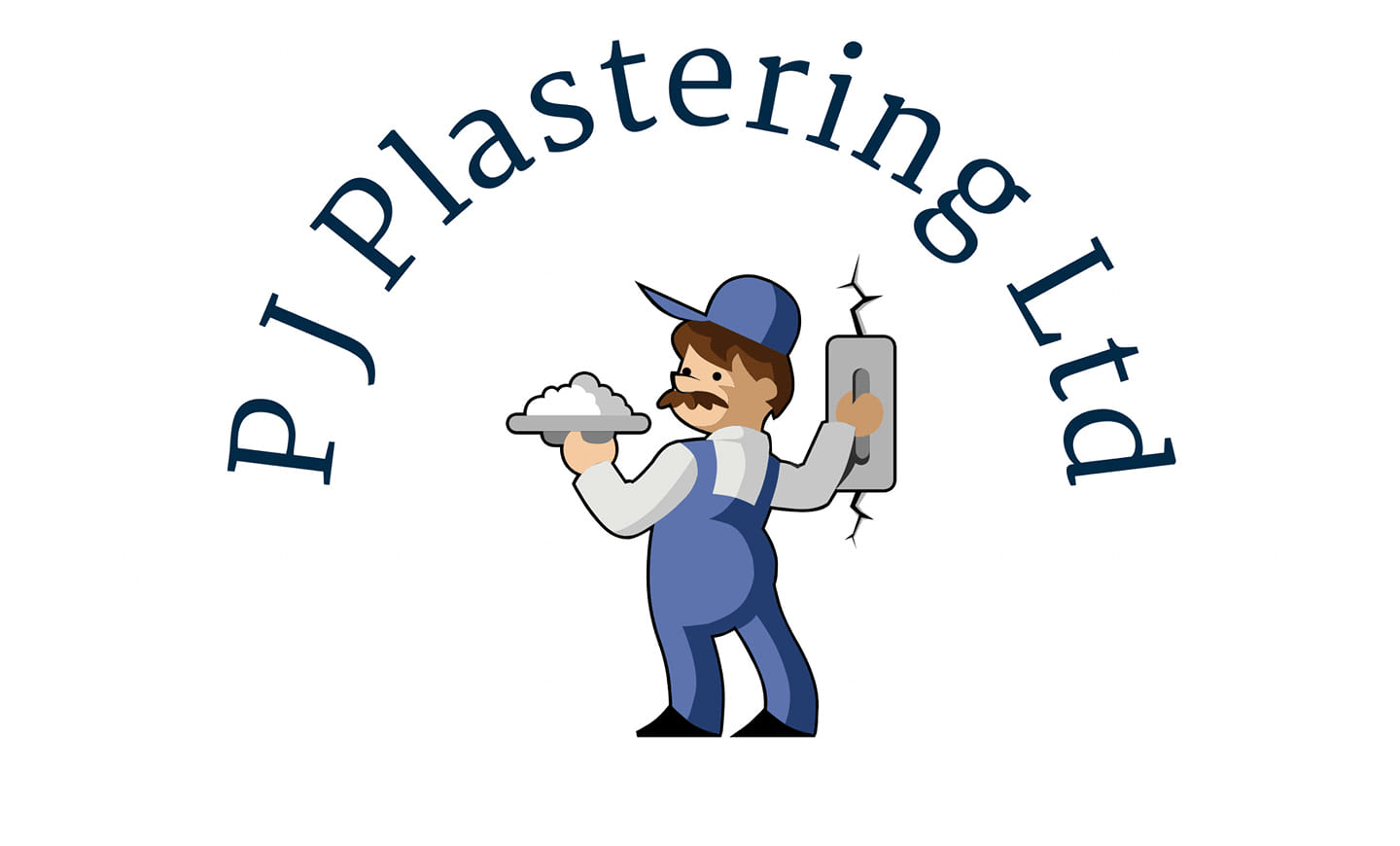 BEST FOR
Smart and Fantastic Look
SERVICES
Residential Plastering

​Residential Construction

​Remodelling Services

WEBSITE
http://www.pjplastering.com/
ADDRESS
19 Northumberland Street, Cannons Creek, Porirua 5024, New Zealand
CONTACT DETAILS
+64 21 162 9138
OPERATING HOURS
Monday to Friday: 7.30am – 5pm

Saturday: 9am – 2pm
PJ Plastering Ltd is a small, newly established business in Cannons Creek in Porirua, New Zealand. They are focused on delivering a stunning look for your house on time and within budget.
They mainly offer residential and commercial plastering services. The team can repair any minor imperfections on your walls or renovate your kitchen, bathroom, garage and more.
Some of the best plasterers in Wellington, Pulega Toavalu and his expert plastering crew can come to you in Porirua and surrounding areas, including Wellington City!
Highlights
Stunning and smart look for your house
Offers residential and commercial plastering
Finishes the job on time and within budget
5)  Paradise Painting Services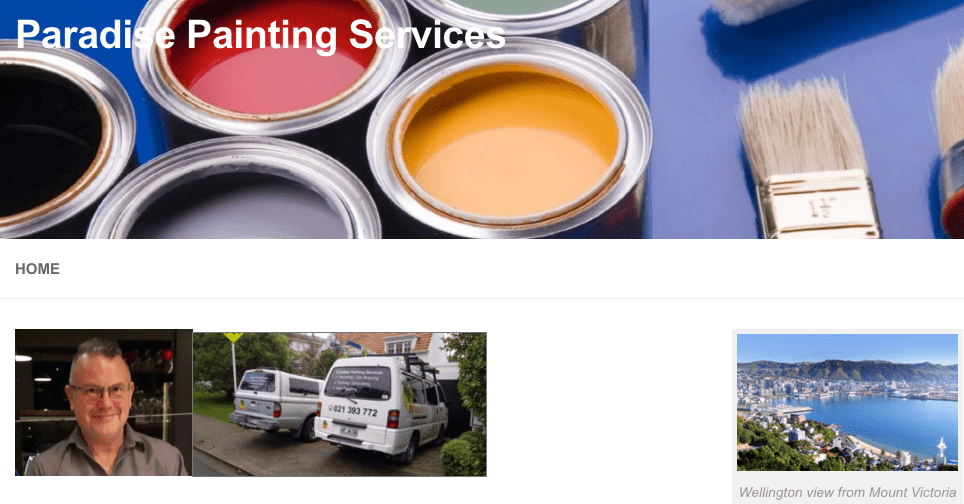 BEST FOR
Excellent & Friendly Service
SERVICES
You can view their services here
WEBSITE
https://paradisepaintingservices.co.nz/
ADDRESS
52 Ludlam Street, Seatoun, Wellington, New Zealand
CONTACT DETAILS
04 3806377

+64 21 393772

OPERATING HOURS
Monday to Friday: 8am – 6pm

Saturday: 9am – 5pm
Paradise Painting Services offers a comprehensive range of services ranging from plastering and gib stopping through to roof and gutter cleaning.
You get a friendly, professional service with them: they are even rated 97% on No Cowboys. This is proof that they rank amongst the best plasterers in Wellington!
They have over 30 years of industry experience under their belts. Whatever you may need, they will exceed your expectations as they do the job right the very first time!
After they have completed the plastering in your home or office, you may even want to let them paint or wallpaper too!
Highlights
Excellent and friendly service
Over 30 years of industry experience
Comprehensive range of services
Great for property managers or homeowners
Customer Reviews
Adrian's comment can be read on the testimonials page on the business's website:
"Mark's team of plasterers and painters did a great job on our old cottage. They were focused, professional, and hard working. They provided excellent communication and top service. We wouldn't hesitate to recommend them. The old place looks fresh and new, thanks to their expertise."
6) Claddagh Plastering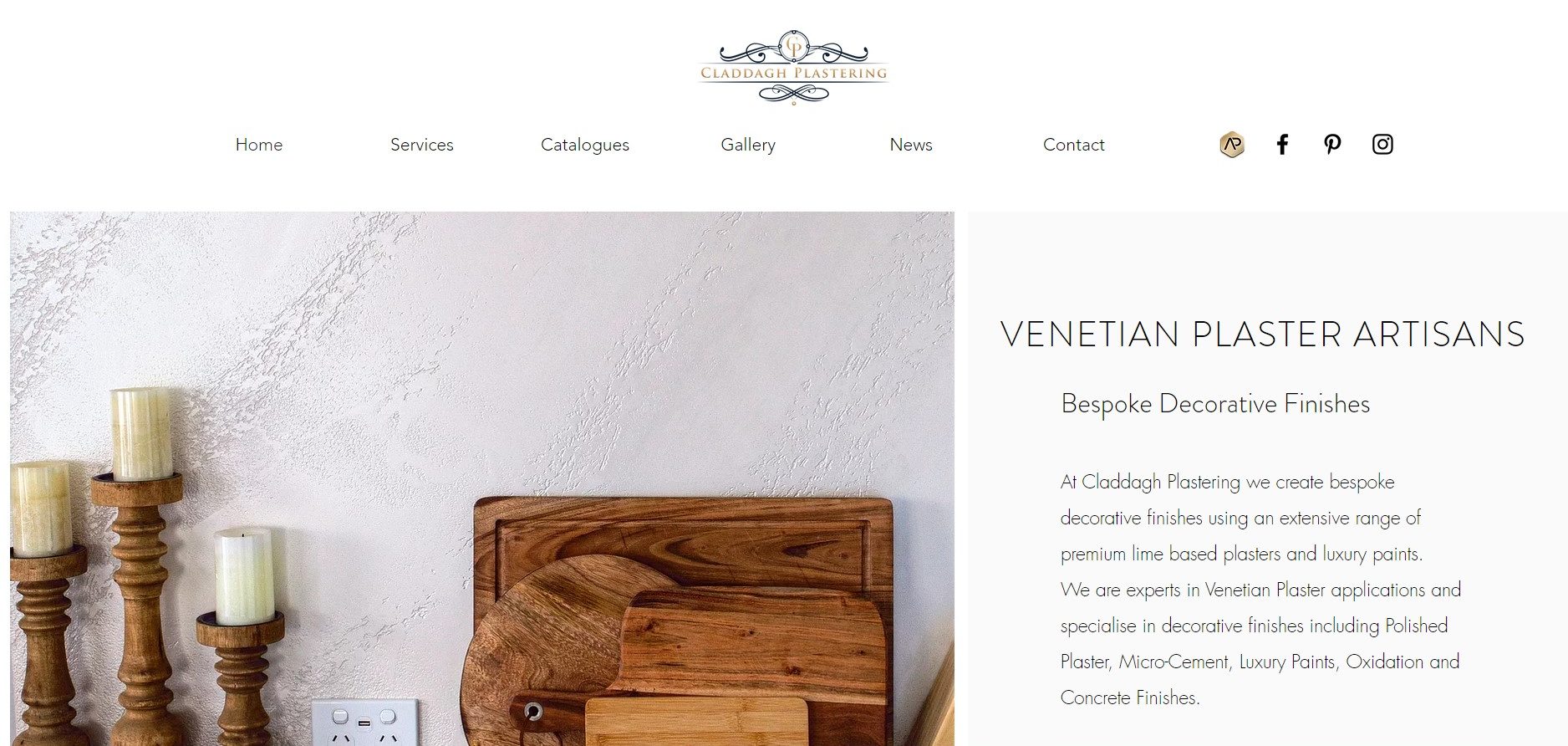 BEST FOR
Bespoke Decorative Finishes
SERVICES
Polished Plaster
Micro-cement
Oxidation
Luxury Paints
Concrete Finishes
WEBSITE
http://www.claddaghplastering.com/
ADDRESS
Christchurch, Canterbury, NZ
CONTACT DETAILS
​[email protected]
+64211759697
OPERATING HOURS
Monday – Friday: 9am–5pm
Claddagh Plastering is a company that you should consider when you're looking for the best plasterer in town! They offer a wide range of services, both for commercial and residential high-end finishes.
With over 20 years of experience, rest assured that Wayne, and the rest of his team from Claddagh, will be able to put out work that will satisfy you.
Hire the artisans to do the job for you, contact Claddagh Plastering soon.
Highlights
Excellent workmanship
Professional plastering work
Extensive range of plasters available
Customer Reviews
This is what Marry-Anne Rose, a very satisfied customer of Claddagh Plastering, had to say about their services:
"Very impressed with Wayne's quick communication and responses – we were interrupted with the Covid-19 lock down but he kept in touch and was back working as soon as he could. Wayne takes pride in his work which shows in the finished product being top-notch! We love our new-look bathroom and look forward to him returning for our kitchen and laundry renovations."
7) Grey Skills Wellington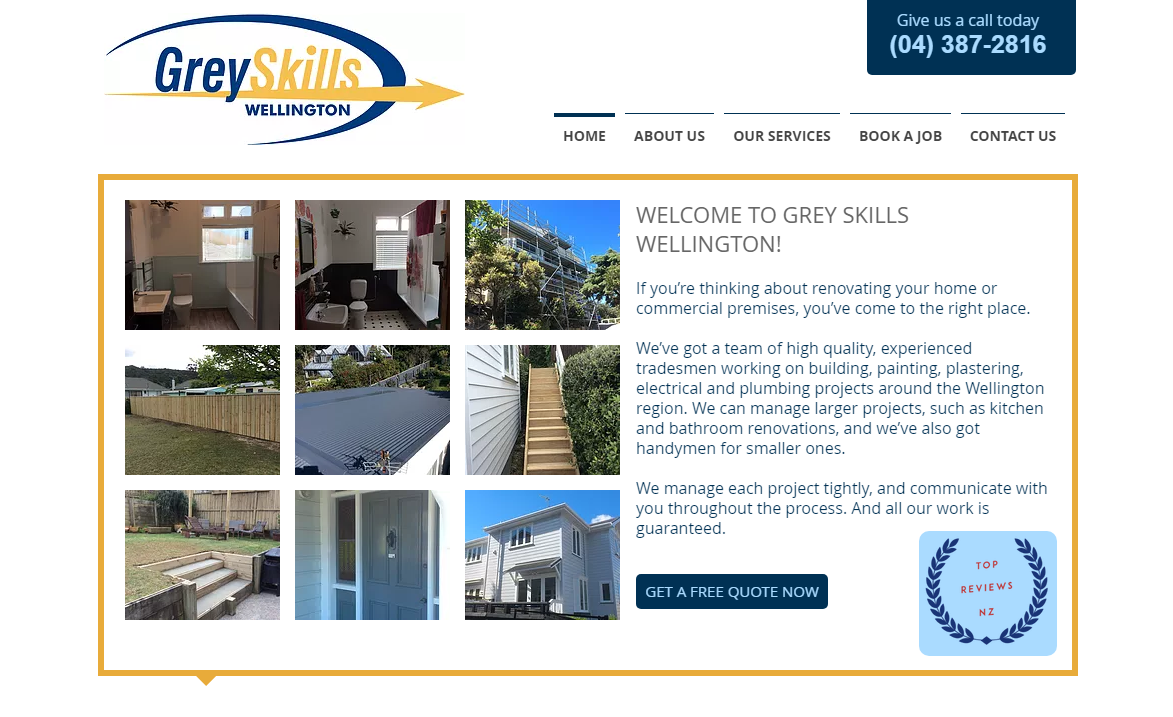 | | |
| --- | --- |
| BEST FOR | Quick and efficient services |
| SERVICES | Building and Renovation, Bathrooms and Kitchens, Painting, Larger Projects, Plastering, Electrical and Plumbing, and Handyman Services |
| WEBSITE | https://www.greyskillswn.com |
| ADDRESS | 3A Ross Street, Kilbirnie, Wellington 6022, New Zealand |
| CONTACT DETAILS | ​(04) 387 2816 |
| OPERATING HOURS | By appointment |
When it comes to exquisite building and renovating work, there is no forgetting Grey Skills Wellington.
Grey Skills Wellington offers repainting, plastering renovating, plumbing, and even electrical work. The company's team consists of fully registered, trained, and qualified builders whose collective goal is to deliver quality service and make customers happy.
They will keep you informed throughout the building process with their project manager. The lead will coordinate with other specialist tradesmen, and work with them to transfer your vision into reality.
Grey Skills Wellington services the entire Wellington Region and is open to inquiries via phone call.
Highlights
Qualified and adept servicemen
Great communication throughout the process
Can do a range of house maintenance services
Can project manage for you
8) Coastline Plastering

BEST FOR
Quick and efficient services
SERVICES
New Builds, Renovations and Repairs, Re-Cladding, Repaint, Artisan Work, Fencing and Flooring
WEBSITE
https://www.coastlineplastering.co.nz
ADDRESS
New Zealand
CONTACT DETAILS
[email protected]

021 154 2640

021 225 5642

OPERATING HOURS
By appointment
Established in 2010, Coastline Plastering endeavours to provide excellent workmanship in the building industry.
The company is most known for its in-house trained staff, which consists of highly skilled and competent individuals whose years and experience in the field allows them to take on various build jobs.
These jobs include, but are not limited to new builds, renovations and repairs, re-cladding, repainting, and of course, plastering.
Coastline Plastering prides itself on the service it puts out, so it isn't at all surprising that the company's team makes use of the finest equipment and materials, all while double checking that everything is as it should be before deeming the project complete.
Aside from the commitment to quality, Coastline Plastering is also commendable for its professionalism. Each and every staff member is not only skilled and knowledgeable in their trade, but also personable and prompt at all times.
Highlights
Quality workmanship
Skilled and professional team
Prompt response to inquiries
And those are the best plasterers in Wellington at the moment! With them, you can rest assured that you'll get a superb quality look for your residential or commercial property!
Do you have any questions or suggestions for our list here? If you have one, you can send it our way by messaging us and we'll get right back to you in a second.
Other than that you may also be interested in the best interior designers in Wellington. Once the plastering has been done, these designers can decorate your house for an eye-catching interior.