By Ruby Singh
Whether your pool is blurred and dirty or just too cold to jump into, you should get it fixed by a specialist. If this is what you need, perfect timing, as we've outlined here the best pool service Auckland tradesmen.
We selected the ones who have the experience and knowledge to keep your pool in tiptop condition. Secondly, we chose those who are reliable, personable and efficient,  and have the latest equipment.
With their help, you'll be able to enjoy your swimming pool and get some exercise too. Now, without further ado, here are the best pool service Auckland tradesmen!
1)  Auckland Pool Services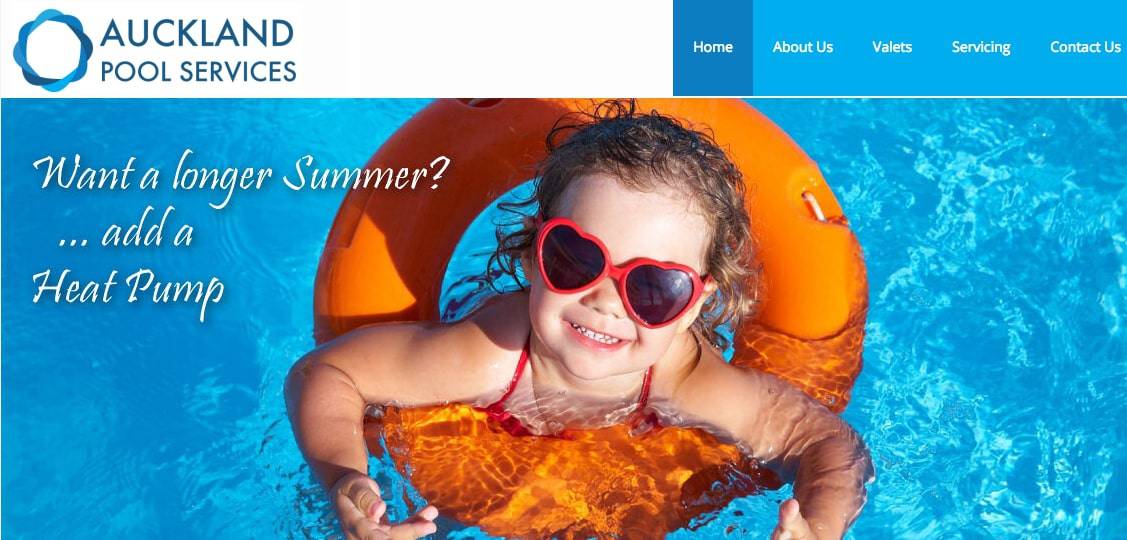 BEST FOR
Personal and Hassle-Free Service
SERVICES
●     Sand Filter Replacement

●     Salt Water Chlorination

●     Underwater Dive Repair

●     Leak Detection and Repair

●     Liner Repair

●     Pump and Filter Installation and Repair

●     Heat Pump Installation

●     Solar Heating Repair and Installation

●     Spa Pool Repair

●     Pool Painting

●     Pool Renovation

WEBSITE
http://www.aucklandpoolservices.co.nz/
ADDRESS
25 Holt Avenue, Torbay, Auckland 0630, New Zealand
CONTACT DETAILS
09 475 9695

021 0422 677

OPERATING HOURS
Monday to Sunday: 7am – 6pm
If your pool has suddenly become dirty and opaque or needs to be cleaned and maintained on a regular basis, you can get in touch with Auckland Pool Services.
Its director, James Cross, has accumulated over 2 decades of experience. He is said by clients to be knowledgeable and efficient, as well as providing a reliable personal service.
From sand filter replacement to solar heating for your pool, he has you sorted. He can even take on other work, such as if you need your pool re-painted or renovated.
As such, Auckland Pool Services has some of the best pool service Auckland tradesmen out there.
Highlights 
Reliable personal service
Experienced and knowledgeable
Wide range of pool services
Over 2 decades of experience 
Customer Reviews 
Paria Ataie, one customer, said on Google Business:
"Our pool went from swampy to swimmable in only a week! Completely amazed with the results. Thanks James for the excellent job!"
2)  The Pool Man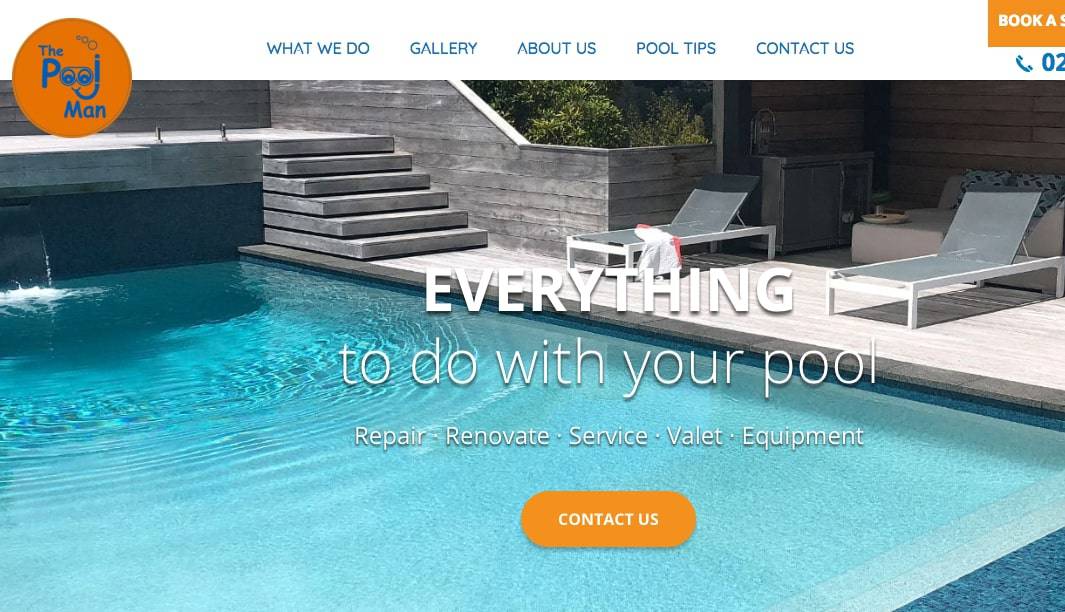 BEST FOR
Outstanding Pool Services
SERVICES
Renovations

Repairs & Service

Cleaning & Valet

Products

WEBSITE
https://www.thepoolman.co.nz/
ADDRESS
PO Box 20741, Glen Eden, Auckland 0641, New Zealand
CONTACT DETAILS
+64 21 652 598
OPERATING HOURS
Monday to Friday: 8am – 4.30pm
The Pool Man is your one-stop solution for pool renovation and maintenance throughout Auckland. They bring their 15 years of pool expertise and knowledge to assist you.
They offer a valet pool cleaning service whether you want a one-off or regular programme. The team is efficient, prompt and reliable, according to their past clients.
For pool renovation, they offer resurfacing, painting, copings and re-tiling. Also, they can repair and supply pool products like underwater lights, filters and heat pumps.
With The Pool Man, you'll have your outdoor or indoor pool blue and crystal clear again, ready for swimming!
Highlights
One-stop solution for pool renovation and maintenance
Efficient, prompt and reliable team
Full range of pool services
15 years' experience
Serves the Auckland Region 
Customer Reviews 
Let's see the feedback posted by Daniel Handcock on Google Business:
"Best pool renovation company in Auckland! Plus great valet service to keep the pool clean and not GREEN!"
3)  Emerald Pool Valet Services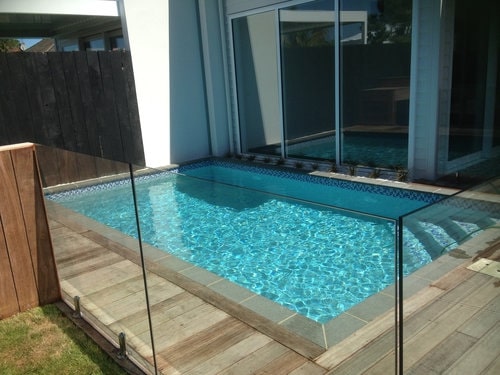 BEST FOR
Careful and Experienced Pool Technicians
SERVICES
Pool Maintenance

Pool Equipment

Pool Repair

WEBSITE
https://www.emeraldpvs.com/
ADDRESS
West Auckland, New Zealand
CONTACT DETAILS
+64 210 244 5688
OPERATING HOURS
Monday to Friday: 8am – 5pm

Saturday: 9am – 12pm
Emerald Pool Valet Services provides pool and spa cleaning, repairs, and maintenance. They'll keep your swimming pool safe, clean, and shining, ready to be used at any time.
Their trained personnel boast 20 years of experience to provide you with a range of services. That includes vacuuming, leaf straining, skimming, and backwashing.
Have murky green water in your pool? Not a problem, Emerald Pool's team can inspect what's causing the problem, after which they can solve it through a water treatment.
Highlights
Shining and hygienic pool
Provide a range of services
20 years of experience
Can treat murky green water
Customer Reviews
On Facebook, Kaiden Chase, commented:
"A great service with very competitive prices and I highly professional service. Definitely recommend them."
4)  Pool Masta NZ Ltd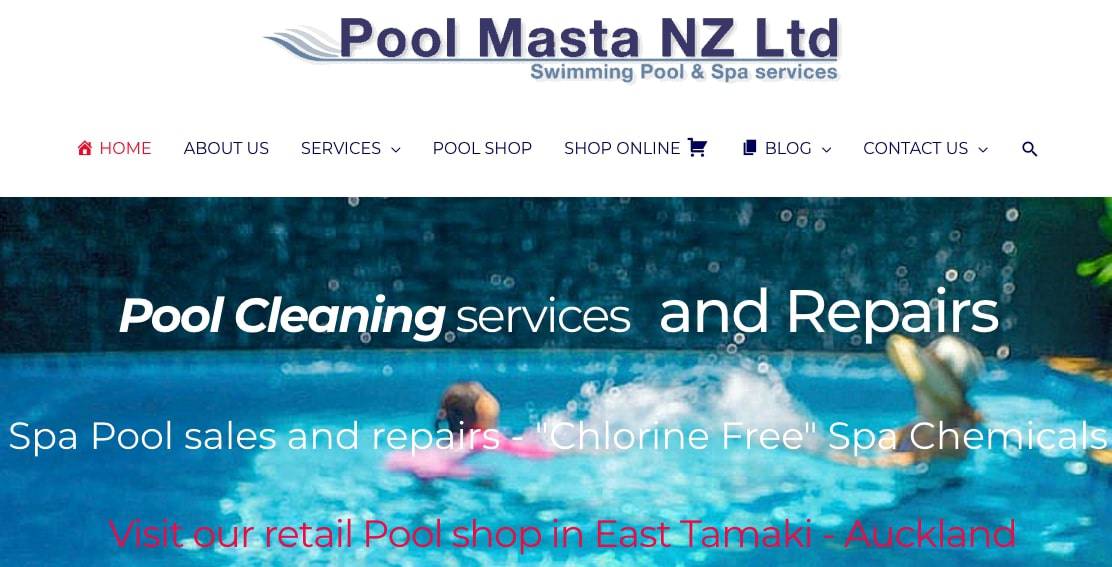 BEST FOR
Top-Quality Work and Friendly Staff
SERVICES
Pool Cleaning Services

Pump Repairs

Leak Detection

Salt Chlorinator Repairs

TUFF SPA'S

Spa Repairs

WEBSITE
https://poolmasta.nz/
ADDRESS
A3/35 Greenmount Drive, East Tamaki, Auckland 2013, New Zealand
CONTACT DETAILS
( 09 ) 272 4100
OPERATING HOURS
Monday to Friday: 8am – 5pm

Saturday: 9am – 2pm
Pool Masta NZ Limited has been providing spa and pool valet and repair services within Auckland for 2 decades. We'll tell you how they have some of the best pool service Auckland tradesmen.
Plenty of clients commend them for their quality workmanship and friendly service. They can conduct regular cleaning and maintenance of your swimming pool.
Their workshop is conveniently located in East Tamaki, Auckland. They will keep you informed of the repair progress of say, your salt chlorinator, robotic cleaner or pump.
Also, check out their American-made ingenious spa cover, which has nice interlocking lids. This spa cover will hold out under any weather be it snow, hail, rain, or shine.
Highlights
Provide quality workmanship
2 decades of experience
Friendly and reliable pool contractors
Keep you updated every step of the way
Workshop and retail store are located in East Tamaki
Customer Reviews 
Mark Douglas, one client, shared this on Google Business:
"I had a fault with my spa pool and called two local repairers. I chose Pool Masta as the person I spoke to from the first outfit seemed to be having a bad day. Really glad I chose Pool Masta.  Arthur is a friendly, knowledgeable chap.  Diagnosed the fault quickly and kept me up to date with the repair (even sent pix to show the extent of the damage). Arthur was able to save my existing pump and therefore I didn't have to purchase a new pump. Criticism? Arthur follows the Springboks and not the All Blacks! Nobodies perfect I guess!"
5)  Crystal Clear Pool, Spa & Electrical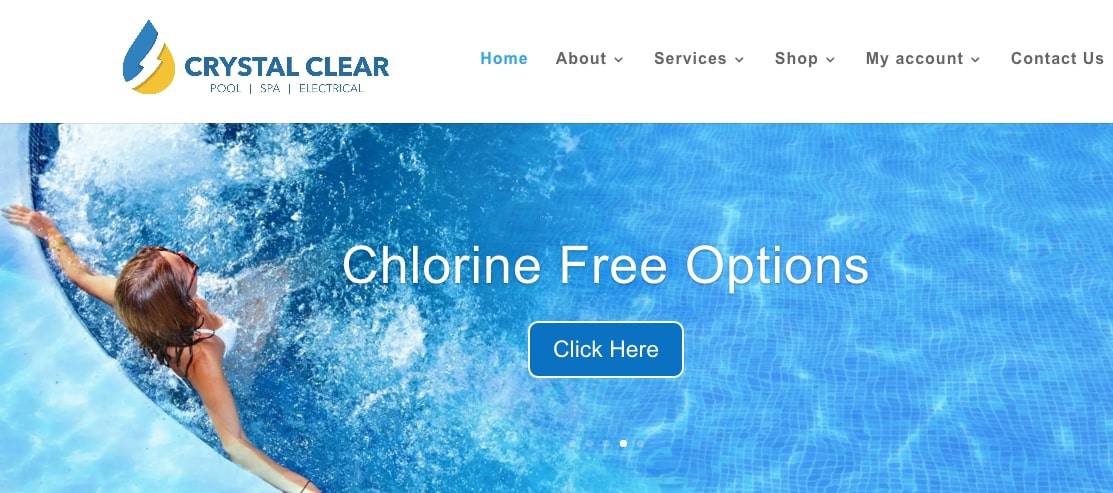 BEST FOR
Round-the-Clock Pool Repairs and Maintenance
SERVICES
Spa Valet Service

WOF

Filters

Heaters

Spa & Pool Lights

Pump Repair

WEBSITE
https://www.crystalclearpools.co.nz/
ADDRESS
Level 4/17 Albert Street, Auckland CBD, Auckland 1010, New Zealand
CONTACT DETAILS
+64 9-391 0002
OPERATING HOURS
Monday to Saturday: 8am – 5pm
Your swimming pool or spa is a haven from the daily stresses, a place where your body and mind can relax and recover.
Let Crystal Clear Pool, Spa & Electrical ensure your pool is clean and well-maintained. No matter what time of day you need them, they're available to resolve your pool issue.
Only the best products and chemicals are used to keep your swimming pool usable and crystal-clear year-round. They are honest, prompt and knowledgeable, say their clients.
That's why we put them in the list of the best pool service Auckland tradesmen.
Highlights
Specialises in pool and spa servicing
Available 24/7
Uses the best products and chemicals
Honest, prompt and knowledgeable team
Customer Reviews 
On Google Business, Rob deLacey, mentioned:
"Great service at a reasonable price. My family use Chris to fix any spa and pool problems we have. He is also the "go to guy" my family call when an electrician is required both for our homes and our family business .Highly recommended."
6)  Mayfair Pools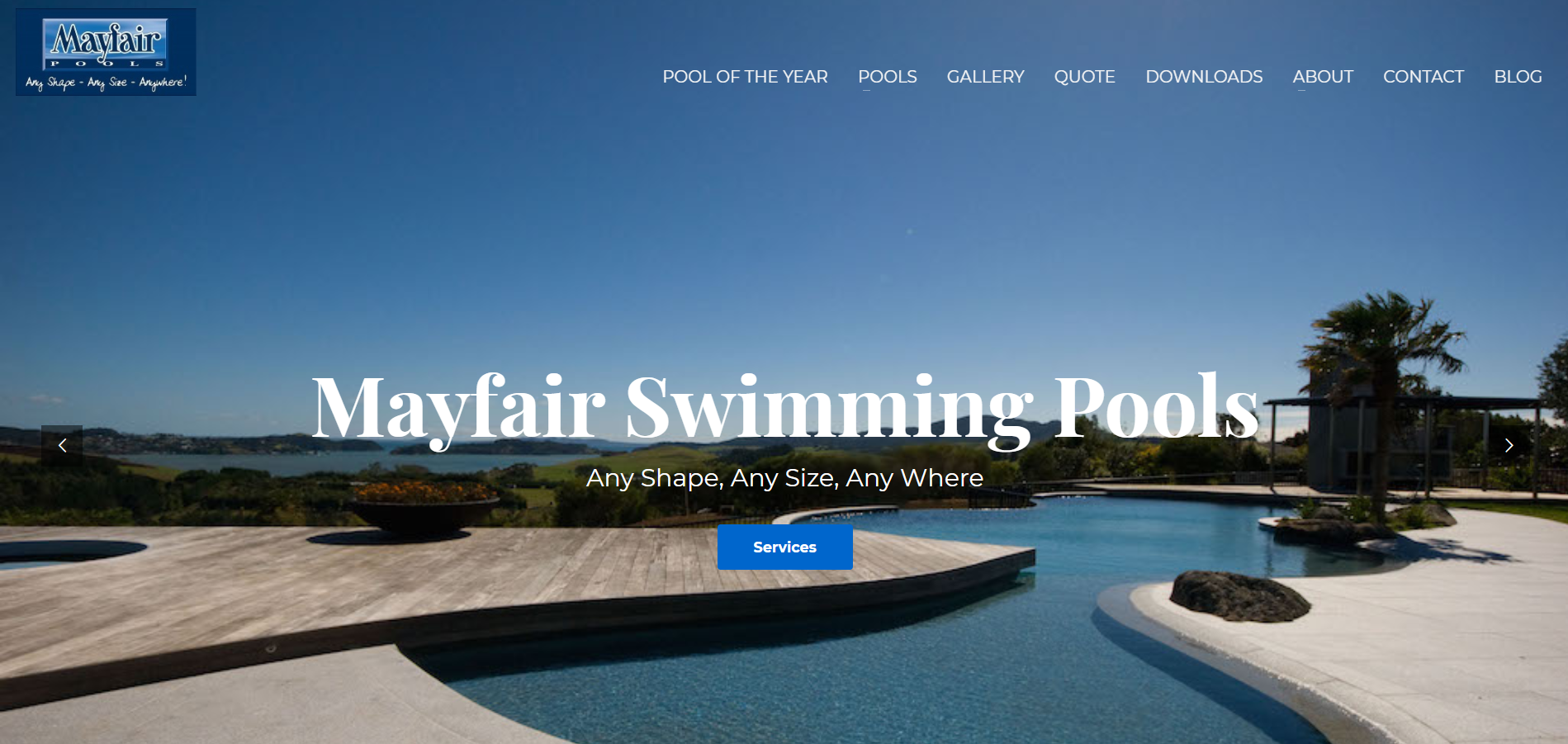 BEST FOR
Swimming Pool Construction
SERVICES
SWIMMING POOL DESIGN SERVICES
FIBREGLASS POOLS
INGROUND POOLS
INFINITY POOLS
SMALL & PLUNGE POOLS
LAP POOLS
HEATED POOLS
INDOOR POOLS
SALT WATER POOLS
SWIMMING POOL RENOVATIONS
COMMERICAL POOLS
WEBSITE
https://mayfairpools.co.nz
ADDRESS
149a GOWING DR, MEADOWBANK 1072, AUCKLAND
CONTACT DETAILS
Mobile: 021 435 140
Email: [email protected]
OPERATING HOURS
N/A
Mayfair Pools are the experts you should go to when it comes to swimming pools. They have more than fifty years of experience in the industry.
They offer swimming pool design services of all kinds. May it be indoor or outdoor, you can rest assured that they have a swimming pool that will suit your home.
Highlights
Over 50 years of experience
Partnered with leaders in the swimming pool industry
Free quote available
More than 14, 000 pools built
And that completes our list of the best pool service Auckland tradesmen. From the filter to the heater, these pool specialists ensure you will have a sparkling and clean pool!
Any lingering questions so far about what we talked about? If you do have one, send us a quick message and we'll get back to you soon.
In addition, you may like to read about the best outdoor furniture in New Zealand. Here, we have fantastic choices of stylish new seats perfect to place across your swimming pool.