The 6 Best Power Banks in New Zealand
It's fairly normal for your laptop's, smartphone's, or tablet's battery to be used up within the day. So that you won't run out while you're on the go, we've featured the best power banks in New Zealand for this article!
There's a colossal range of power banks everywhere, but where do you even start? Power banks differ in battery capacity, size, ports, and design — you'll have to consider all that before buying one.
We'll go over those so you know how to pick a power bank. That way, you'll have a better idea of how to select one from our list of the best power banks in New Zealand later on.
Things to Consider When Buying a Power Bank
Before you buy a power bank, you have to get an idea of its battery capacity, size, ports, and if it's a design that you like and can have use for. That's a lot of stuff!
Let's take them one by one so you have a better idea of how to use these factors when making your decision:
1) Storage
Battery capacity (measured in mAh or milliamp hour) is the first thing you should note when buying a battery. This refers to how much you can charge your phone or devices — the lower the capacity, the faster the battery will run out.
2) Size
Your smartphone or tablet already has weight. Adding a bulky and heavy power bank is the last thing you would want, then!
Consider how much you can carry when buying a power bank. There are several portable options in our list below.
3) Ports
Equally important or perhaps more so are the ports your power bank accommodates.
Say, you have a whopping 20,000 mAh of battery storage. If it doesn't support the smartphone or tablet you have, then it's no good.
Relevant to your smartphone or tablet, you should make sure the power bank supports that model. For instance, you have to check if your device uses MicroUSB, USB Type-A, USB Type-C or Thunderbolt, or Micro USB.
Having the right ports will let you charge your phones and gadgets.
4) Design
Design is pretty much a bonus — it's not as important as the other factors, for the most part.
The only part of design we'd actually care about much is the inclusion of a screen indicating the battery remaining. This is super-cool as well as very handy.
5) Price
You can begin by considering the ports, capacity, size, or design… then decide on the price. Or you can do it vice versa — from the price and go up to choose the size, capacity, or ports.
Either way, you can find choices that give value for your money. We certainly included only the ones worth your cash below.
The Best Power Banks in New Zealand
With those things in mind, we are now ready to show you the best power banks in New Zealand. They are:
1) Belkin Pocket Power 15000 mAh Power Bank
Best Overall Power Bank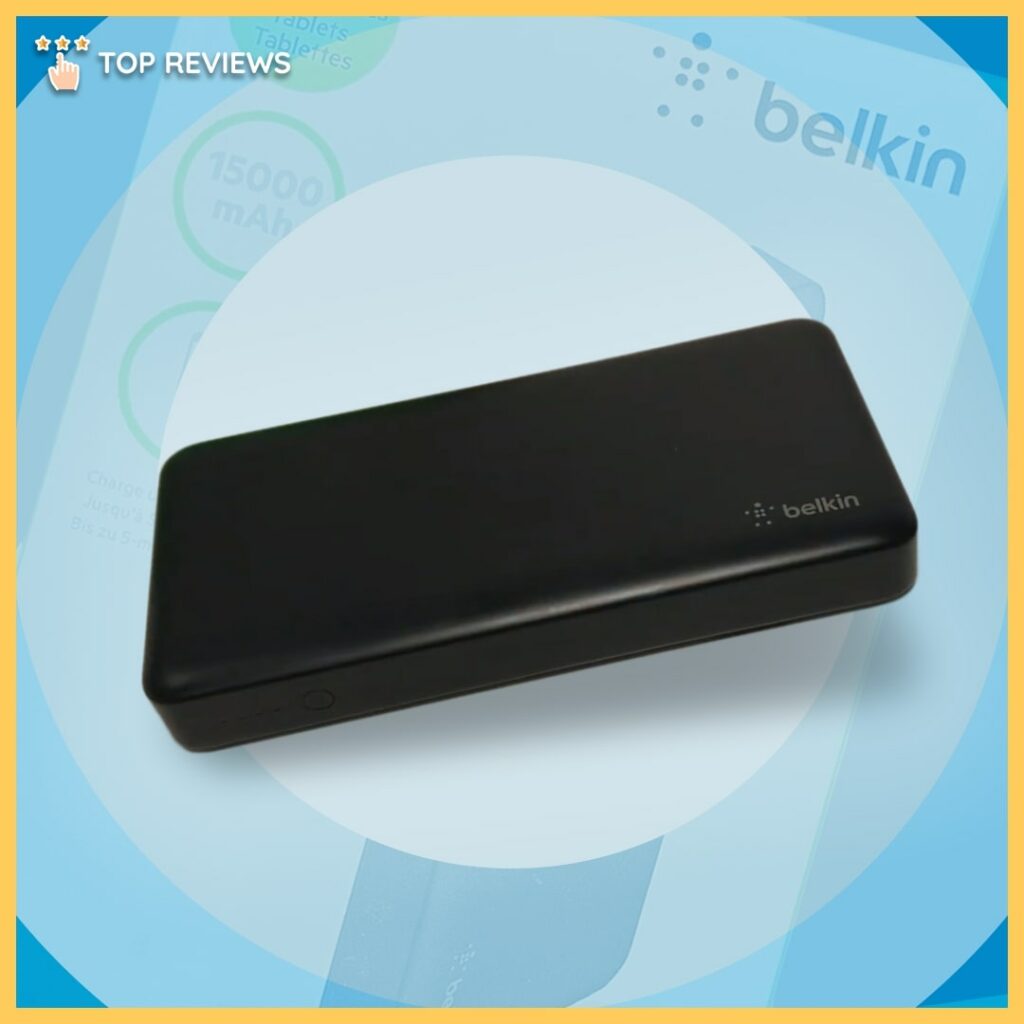 Price: NZ$79.99
Buy Now On The Market
Power banks can all have the same features, but Belkin products go the extra mile. They are a leading company for tech as well as having the best power banks in New Zealand.
It all comes down to their lightweight and stylish Belkin Pocket Power Bank. It has 15,000 mAh with a 5V 3.4A for ultra-fast charging and an additional 105 hours of video playback.
Twin USB-A ports means you can charge two devices at once — such as your speaker and smartphone (or two smartphones). Check out the neon green lights from the side to know if charging is taking place.
It also comes complete with a patented overheat protection that will automatically shut it down to avoid heat or voltage problems. This lets you have personal safety in using this product.
Best of all, they offer a warranty that will repair your power bank (up to NZ$2500 in value) if it unexpectedly gets damaged during charging. And that's the Belkin difference!
Highlights
Dual USB Type-A ports
Ultra-fast charging
15,000 mAh capacity
Charge defect warranty
Overheat protection
Customer Reviews
AnitaD4 weighed in on the Pocket Power from the PBTech website. It reads:
"Heaps of capacity for keeping various devices topped up on the move. Fast charge ability is super handy when you need to quickly revive a phone with enough juice to get me through the next mission for the day. The two usb ports are a very useful touch and its nice having the peace of mind with the connected equipment warranty, typical of Belkin…"
2) Baseus Premium 30000 mAh Ultra Slim Power Bank
Best in Capacity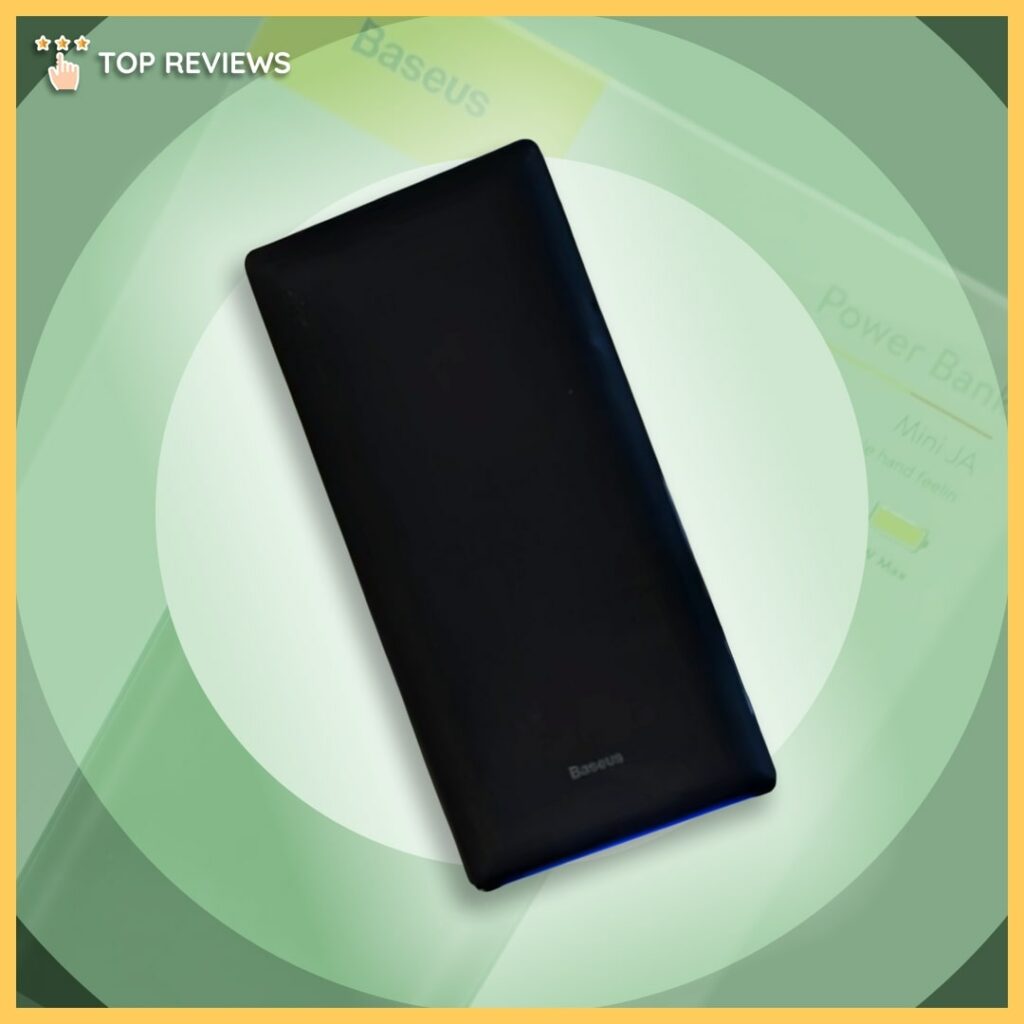 Price: NZ$69 (Sale Price)
Shop Now On Trendyful.co.nz
Power up 3 devices simultaneously with this sleek and mighty power bank. It has a capacity of 30,000 mAh — a relatively large capacity that can charge your smartphones up to 10 times over, depending on the model.
It features 2 USB ports with 2.4 Amps and 1 Amp output, USB Type C, iP, and a micro. The power bank can be charged via the Type-C, iP and micro and does so speedily with Fast Charge technology.
What's cool about Baseus Ultra Slim Power Bank is that you only need one cable to do the work for you. This takes away the hassle without you having to store all the different cords in your bag.
With its incredible capacity, discounted price, and sleek design, we can say this is one of the best power banks in New Zealand.
Highlights
Incredible 30,000 mAh capacity
One cable to charge the battery and phone
Fast Charging
Sleek and compact design
Customer Reviews
Though it's a little heavier than other power banks on this list, its capacity and power more than make up for it, customers have said.
One owner, Domisaur, stated on trendyful.co.nz:
"It charges my phone and ipad at the same time? This is something that lives in my backpack and is perfect for my daily commute, road trips, overseas, anywhere really. I'm very pleased!"
3) Xiaomi Mi 20000 mAh Power Bank 3 Pro Edition
Best Value for Money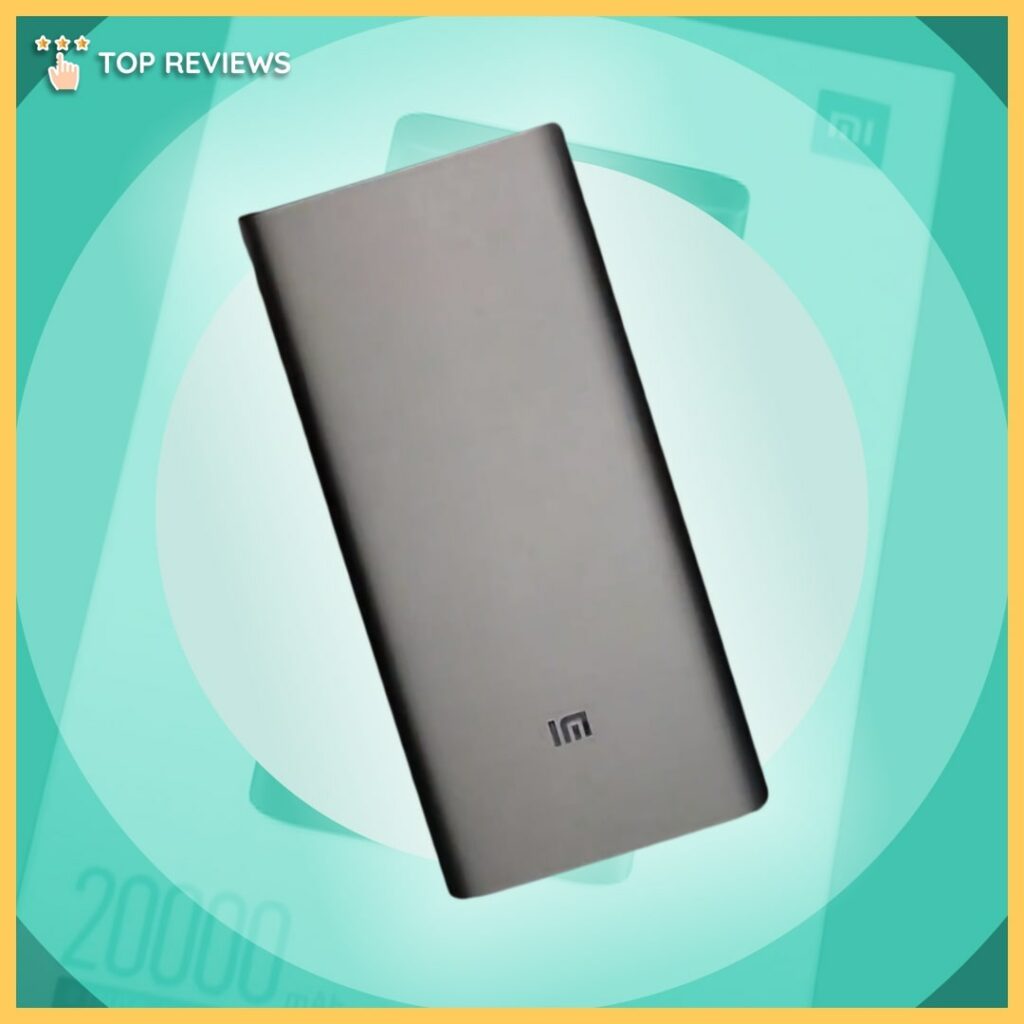 Price: NZ$89
See It On PBTech
This slim and black Mi power bank delivers a super-fast charging capability. Featuring a two-way fast charge, you can charge your smartphone, tablet, or laptop at up to 45W output.
Its difference from the last iteration is a slightly bigger frame with more powerful capacity at 20,000 milliamps. With double USB Type-As and a Type-C port, you can charge three devices at the same time with tons of juice left.
There's a button that you can press showing the blinking lights to see that it's charging. This is a handy feature as this allows you to see if you haven't just left your devices on standby.
It's also equipped with reliable excess heat and voltage protection so as not to damage your device. What this does is extend the life of your Mi power bank for it to perform as efficiently as it can.
Highlights
Two-way fast charging
Charges your smartphones 4 times faster
Neat design with round edges
Can charge multiple devices at one time
Has overheat protection
Customer Reviews
Commenters have noted the battery as one of the Mi 20,000 milliamp's strong points. A customer was glad about being able to charge many devices including this power bank:
DylanW1 also writes:
"I have two of these now and they both work flawlessly on all of my devices including phones, laptops (even older laptops with some USB-C PD to square Lenovo adapters) and Nintendo switches, etc."
4) Elefull 30,000 mAh Power Bank
Best for Travelling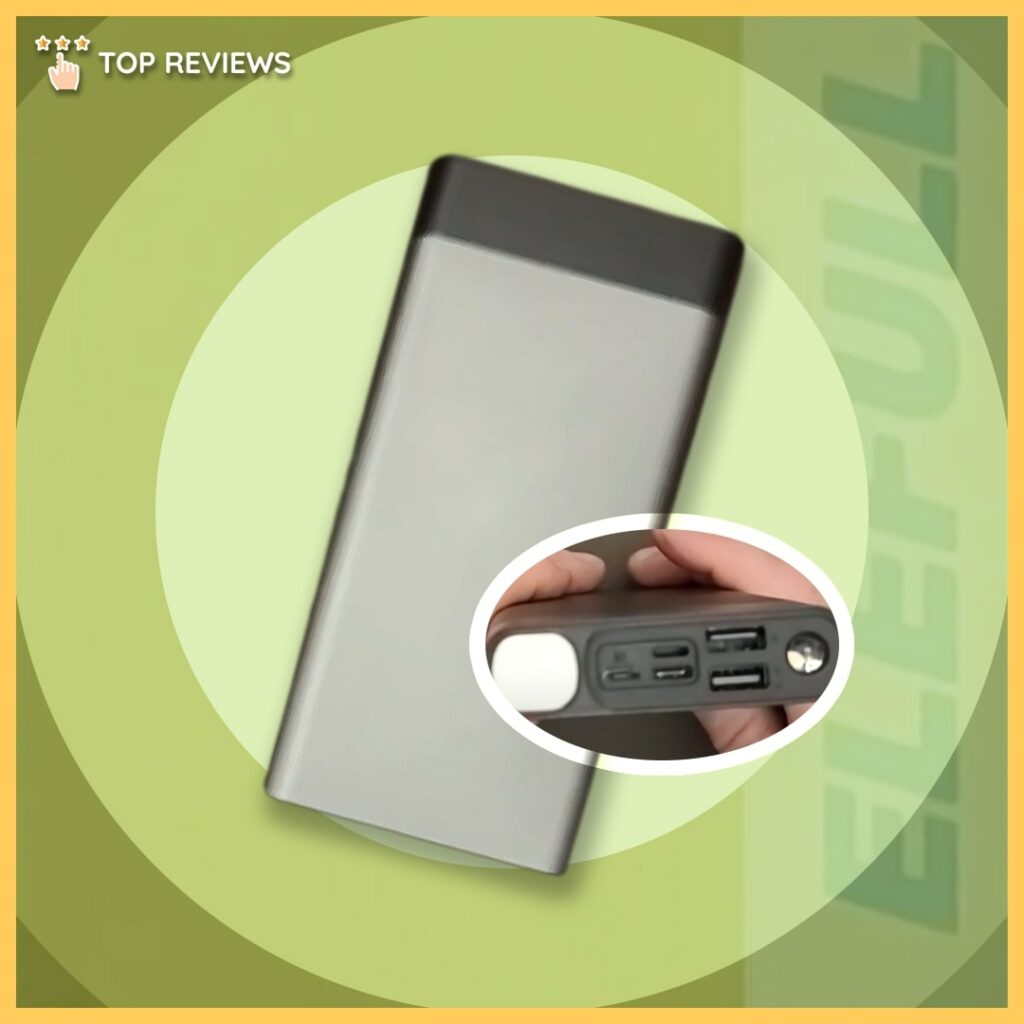 Price: NZ$71
Get It On Ubuy NZ
If you are camping with bonfires and s'mores, bringing an extra Elefull 30,000 mAh charger isn't a bad idea. This metal power bank can rejuvenate your phone and tablet on-the-go and can act as a torchlight too.
It supports USB ports, lightning, and micro with an output current of 5V 2A. With this, you can charge two devices at the same time — just plug them into the dual USB ports on the right.
To show you how much battery is left, you have a red number display right on top of the power bank. Thus, you can know just when to rest your power bank and give it a full charge.
Also, the Elefull power bank is built with safety features to protect it from short circuiting, overheating, and high voltage. This is a useful feature that assures you it is safe to use.
And it's not too stocky either, given its 30,000 mAh capacity. You'll never have to miss calls, emails or new tweets on your feed as it has the extra battery to keep you going in times of need.
Highlights
High capacity yet portable
Can charge two devices at the same time
Torchlight feature
Battery level LCD indicator
Comes with safety features
Customer Reviews
It holds a score of 4.5 out of 5 on Amazon. People were mostly content with the Elefull 30,000 mAh's long-lasting battery life and multi-device capability, which make it perfect for travelling.
Giving it a perfect score, Simon said:
"We took this camping and it kept my son's iPhone topped up for a week and also charged my Android twice. It still had 30 percent left when we got home. It's an awesome piece of kit and worth its weight in gold when you are away with several devices that need constant charging."
5) Anker PowerCore II 10,000 mAh Power Bank
Fastest Speed in Charging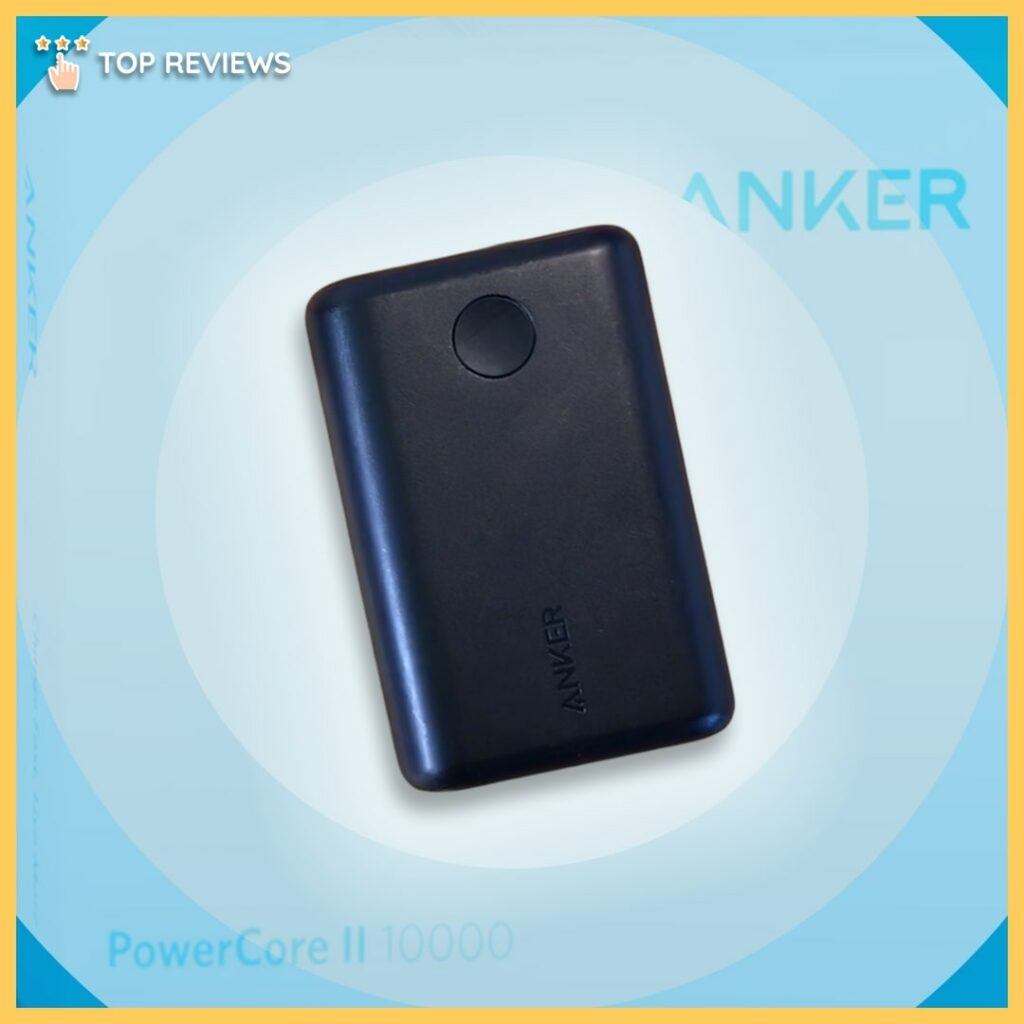 Price: NZ$101
Purchase It On Ubuy NZ
American brand Anker produces superb power banks with state-of-the-art components. One of those products is the critically acclaimed Anker PowerCore II 10,000 mAh slim USB charger.
It tops the competition in its category in speed, design and recharge times. It has a velocity of 1.5 hours in charging devices, while merely taking 4 hours to get it back to full through the Quick Charge feature.
The design is brilliant with an embossed logo including '10,000 mAh' located on the side. It fits smoothly in your pocket with 5.4 x 2.6 x 0.6 inches and is ultra-lightweight too.
With its USB 5V 1A and 2A ports and moderate capacity, you can have 3 full charges for your smartphone and tablet. This makes it the perfect power bank to carry outside or use at work.
The only drawbacks are that you can only use the quick charge with a Qualcomm wall outlet and it requires an Apple cable to charge Apple devices. Nevertheless, the Anker Power Core II Power Bank is still a phenomenal power bank to have!
Highlights
Slim and premium design
Phenomenal charging speed
Features Quick Charge technology
Lightweight and portable
State-of-the-art components
Customer Reviews
Jack Clasen reminisces about using the Anker PowerCore II 10,000 mAh in his trip to Italy all day without running out of battery. Then he continued:
"The pack charges my iPhone X rapidly, typically quicker than my actual wall charger. The pack can last for about 2.5/3 phone charges. The quality is top notch, this thing is a tank, and it's still chugging along."
6)  Sunsaver – SunSaver Classic, 16,000mAh Solar Power Bank
Sunsaver's Classic 16000 mAh Solar Power Bank is definitely the perfect back-up for emergencies. This power bank is capable of charging two devices at once. Not only that, but it has a maximum of 5.5 charges if you're the type to charge your devices when it's running on empty.
Another amazing feature of this power bank is that users can charge it via the sun. You won't ever have to worry about your power bank acting like dead weight when it's out of charge should you choose this model. Simply go where there is the sun, and the work will be done for you.
Not only does it let you charge multiple times, but you can also charge the power bank itself easily when it runs out of charge!
Aside from the top-notch battery capacity, the SunSaver Classic also comes with a torch that can last up to 50 hours. Overall, this extremely handy power bank is the best choice when it comes to emergencies.
Highlights
Features a bright LED Light as light torch in case of emergency
Solar-powered
Fully water-proof
Customer Reviews
As an absolute saver, here's what a customer had to say about their experience with using the power bank from Sunsaver:
"This is the most rugged power bank I have ever owned and it gives my phone plenty of charges. The torch has saved me several times when out in the bush!"
And with that we conclude our roundup of the best power banks in New Zealand. These are some of the choices that will give you value for your money and a phone and tablet that won't quit on you when you need them.
Do you have any questions about the products we included or power banks in general? Feel free to ask us by dropping us a line, and we'll get back to you as soon as we can.
And now that you know what power bank to get, you might like to check out some Chromebooks too. If so, you can read about the best Chromebooks in New Zealand — also chargeable with several power banks!