By Amelia Montgomery
Training for a body-building contest or just want to retain your muscle as you lose weight? If so, your timing is right, as we're bringing you the best protein products in New Zealand!
Protein products come in two kinds: powder and bar. The former can be mixed in a bowl of cereal, shake, or yoghurt while you can grab and consume the latter if you're short on time.
Before we proceed, though, we'll talk a little bit about whey and its benefits for those who are relatively new to this. Next, we'll differentiate the types of protein powder to help you pick from the products we have listed here.
Feel free to jump straight into the list of the best protein products in New Zealand if you don't need those guides, though. In any case, let's get started!
Whey and Its Benefits
Whey protein is a side product that comes from making cheese. It is in liquid form at first, then made into powder, and then mixed with sweeteners.
It's a very high source of protein because it has 9 amino acids. That makes it an excellent way to lose weight without reducing the size of your muscles.
Whey also helps you build muscle faster. In addition, it helps you recover faster from an intense workout.
Medical journals have even seen that whey protein has benefits for weight loss, asthma, hypertension, cholesterol, and even cancer, though we still need more evidence and research in this area.
Types of Whey Protein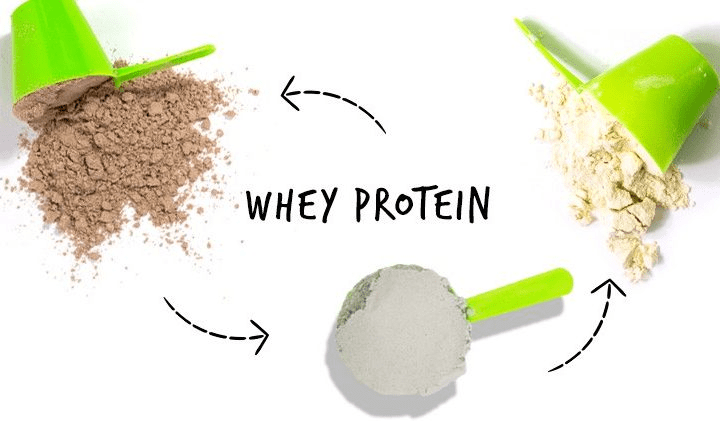 There are three types of whey protein that are present in protein powder products. Let's define them one by one.
1. Whey Protein Concentrate 
As the name suggests, concentrates can differ from 30-90% depending on the product. Whey protein concentrate is a good source of protein and is low in carbs and fats. 
2. Whey Protein Isolate 
Here, nutrients such as carbs, fats, and vitamins are processed out for only the protein to remain. Hence, it is easier to digest when building muscles or losing weight. 
3. Whey Protein Hydrolysate 
It's also called 'pre-digested' for the reason that it has gone through the process of hydrolysis. Every time we digest protein, it has to undergo hydrolysis to break down into smaller parts.
This protein has already undergone that process, as noted above. That means that when it's consumed as a beverage, the protein is absorbed in your body faster than the other two types.
Best Protein Products in New Zealand
Now that you have an idea of whey's benefits, and its main types, let's start our roundup for the best protein products in New Zealand!
We have products here that are not only whey protein powders but also protein bars. These products will help you achieve the perfect physique you've been dreaming of.
1. CrazyBulk Tri-Protein
Best for Muscle Building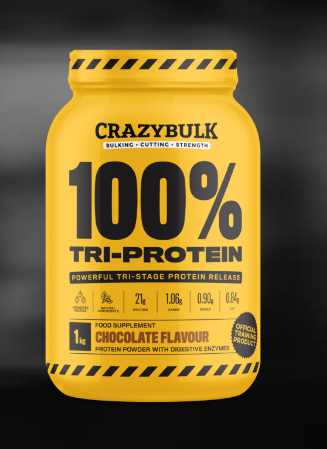 Muscle growth happens after you train as your muscles recuperate, which is why you need CrazyBulk Tri-Protein so that you can take in as much protein as possible to be able to build and maintain muscle mass.
Their crazy combo of 6 sources of protein (Whey Protein Isolate, Whey Protein Concentrate, Micellar Casein, Milk Protein Concentrate, Calcium Caseinate, and Whey Protein Hydrolysate) are designed to release in 3 phases. This makes it easier for your body to absorb and keeps your muscles fed and fuelled for a longer period of time.
Many people have also commended CrazyBulk Tri-Protein for its taste. Aside from its effectivity, they talked about how this tasty chocolate protein powder was flavoured with real cocoa.
The little touch of sucralose that the product has also contributes to its sweetness. It tastes amazing all while not using sugar or added fats for flavour that would compromise your macros.
Highlights
Best for hitting your protein goals
Muscle mass gains
Reduces post-workout gains
Customer Reviews
Here are what some people have to say about their product:
"Great Gains! Love it!"

"Very good supplements for gaining mass I 100 % recommend!"
2. Optimum Nutrition Gold Standard Whey Protein Isolate
Best Whey Protein Isolate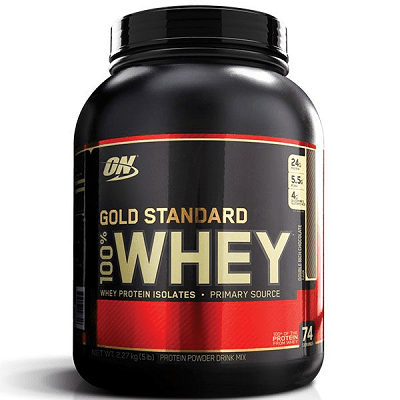 Price: NZ$139.99
Optimum Nutrition is a well-known brand offering whey protein products. It uses WPI blended with concentrates, which makes it a protein go-to for athletes and non-athletes alike.
You'll never tire of the taste as it has multiple flavours, including Rocky Road, Salted Caramel, Mocha Cappuccino, Banana Cream, Vanilla Ice Cream, and lots more.
It lets you have 24g of protein from a single serving with minimum fat and calories. That makes it easy to bring your protein shake to the gym so that your recovery will be faster after training.
When not training, you can make your own recipes too, and add a scoop of Gold Standard whey protein and stay on track with your fitness goals.
Highlights
WPI as first ingredient
Brings 24g of protein in 31g scoop
Tasty, delicious flavours
Low in calories, carbs, and fats
Easy to incorporate in your diet
Customer Reviews
Whitney Wiser, an athlete herself, recommends this product. She writes:
 "This product is #1 in the industry for a reason! With all the different flavor options, you will never get bored with protein shakes. The powder mixes well and is great for pre-workout, post-workout,  or any time of day that you need to get some extra protein in." 
Michelle C, a reviewer from GNC.com opines:
"Taste great no chalky cardboard taste. Mixes well alone with fruit or mixing the different flavors together of shakes is great too. I've tried many protein shakes over 12yrs and I find this one to be most cost effective & my favorite."
3. Beef Protein Powder
Best Protein Bar for Muscle Building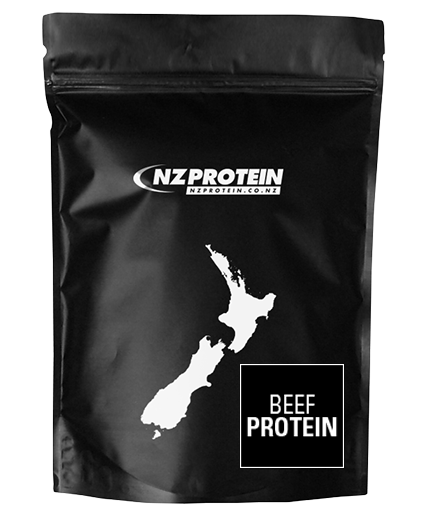 Price: NZ$42.00
NZ Protein's Beef Protein Powder is the perfect choice for people who are interested in building up their muscle mass. Unlike most protein powders that contain around 80 to 90 percent protein in every package, Beef Protein has 98 percent!
Aside from the extremely high protein content, Beef Protein Powder also has zero fats and carbohydrates, making the powder an instant crowd favourite. It's also hypoallergenic, making it a great alternative for milk, egg, and vegetable-based protein.
Highlights
26.9 g of protein per serving
Contains 0.1 g of sugar per serving
Provides 32 servings in a bag
4. Dymatize Nutrition ISO 100 Whey Protein Hydrolysate
Best Whey for Recovery After Workouts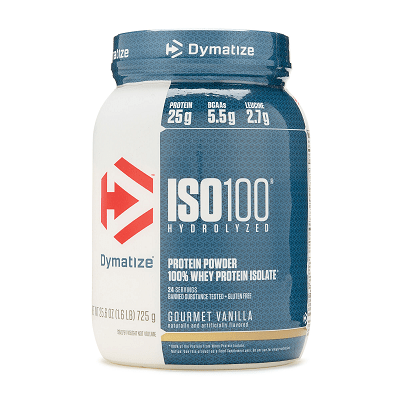 Price: NZ$99.99
If you like more effective, quicker synthesis of protein, then you should try Dymatize ISO 100. This whey isolate is broken down during processing, which makes your body absorb and utilise the nutrients in it much faster.
A serving would get you 25g of protein, 5.5g of complete amino acids, with 2.7g of Leucine. You can be sure then that you're getting the energy that you need for your training and recovery afterwards.
Since the dross is taken out, you have no lactose and gluten. That makes this a healthier option even for lactose- and gluten-intolerants.
As a result, you have the purest, most complete protein with ISO 100.
It also comes in a host of satisfying flavours like gourmet vanilla, birthday cake, fudge brownie, strawberry, chocolate peanut butter, etc.
Highlights
Hydrolysed whey for faster digestion and absorption
Zero gluten, lactose, and fats
Various flavours are available
5. Optimum Nutrition Platinum Hydrowhey
Best for Healthy and Instantised Whey Protein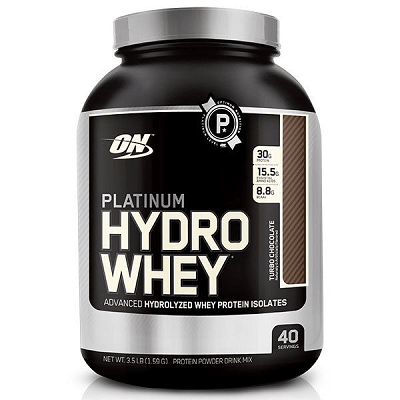 Price: NZ$119.99
 We like maximum results when we workout and diet. And what better way to get those than by shaking the sweetness of a Hydrowhey in your drink?
Protein here is refined to its purest form by the process of hydrolysis. It's also formulated with 30g of protein per serving, no sugar, no cholesterol, and only 1g of fat.
Total calories are slightly higher than the previous products, though. That's owing to the higher serving size of 39g as opposed to 31g or 33g.
Not to mention that this product is instantised. That means you only need the whey and spoon and it mixes perfectly with anything, ready to be consumed at any place, any time.
Highlights
30g of protein per 39g serving
Purest protein with BCAAs
Zero sugar and cholesterol
Instantised for easy formulation
Mix in your cereal, oatmeal, milk, fruit shakes
Customer Reviews
Reviewers mentioned that they liked the chocolate and strawberry flavours of Hydrowhey. Here's a review from a user named Alexandra:
"Great in fruit smoothies for breakfast or snack. Strawberry is by far the best flavor. Cookies and cream not bad either. Not too sweet, light weight. Digests much better than other protein powders I've had. Great for morning, afternoon or before training with creatine and at night Optimum nutrition casein." 
6. Horley's Carb less Crunch Bars
Best Delightful Taste for Protein Bars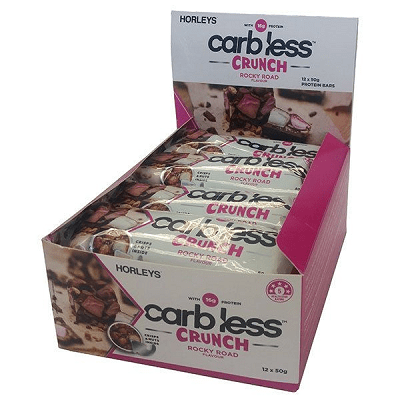 Price: NZ$44.99
Who says the best protein products in New Zealand have to be powders? This one is a bar instead, which may suit you if you prefer to chew on your proteins.
You can take a few bars with you while travelling or cross-training. Horley's Carb Less Crunch will curb your hunger, refuel your energy, and help your muscles recover post-training.
Feel your mouth water as you bite into the crunchy soft peanut and soy crisp coated delight. Try it with Peppermint Rough, Chocolate Peanut, Rocky Road and Caramel Deluxe.
One bar provides you 16g of protein and 7g of carbohydrates. But before you decide to have it as a snack, note that the ingredients contain milk, soy, and peanuts that can affect those with allergies.
Note that when you buy this, you get a box containing 12 x 50g bar.
Highlights
Less carbs with 7g
Offers 16g of protein
Delicious healthy flavours
Customer Reviews 
Carb Less bars received praise for their balanced taste and soft crunchy texture. Here's the comment by Toni:
"I have tried the Rocky road flavour which has a nice crunch + a soft chewy texture unlike many other protein bars which are so hard they feel like jaw breakers. The flavour is delicious!" 
Another customer is overjoyed by how tasty the bar is and for the store service:
"These are my favourite protein bars at this stage. Quest are great, because they're clean, but these ones are actually a joy to eat. All four flavours are delicious. They taste like rice bubble bars with chocolate – not like a protein-packed snack with relatively low carbs.
 Thank you also to the NZ Muscle team who sent me my bars the day after I ordered (fast shipping!) along with a FREE NZ Muscle shaker, a hand-written thank-you note, and a couple of samples. Now that's what I call service! Just brilliant." 
7. Quest Nutrition Protein Bars
Best for Hi-Protein Snacking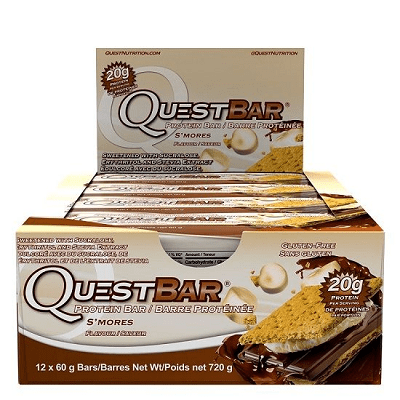 Price: NZ$44.99
The biggest challenge of making a protein bar is being high in protein yet remaining delicious! And we think the Quest Bar pulls it off perfectly.
So it's high in protein with 20g, has a few carbs at 2-7g, and 17g of fibre, nixing the sugar. The high fibre lets you feel satisfied, which can help prevent you from looking for junk food.
You have a dozen flavours to indulge in that won't compromise your health. It's one of the rarest things in the world — a treat as healthy as it's delicious!
A box gets you 12 x 60g bars you can slip into your bag or place in your pocket as you stroll around the city.
Highlights
Healthy and incredibly delicious
Hi-protein at 20g
High in dietary fibre that aids digestion
Dozens of flavours to choose from 
Customer Reviews
The flavours of this energy bar get a lot of attention from customers. They like the flavours and the high protein and fibre, claiming these are what make Quest Bars some of the best protein products in New Zealand.
Harriet comments about the taste in her review:
"Very impressed with the oatmeal chocolate chip flavour. The combination of cinnamon, oats and texture reminds me of gingerbread. Absolutely delicious!" 
And Tay writes a comment about them too: 
"Birthday cake flavour is HANDS DOWN the best flavour of quest bar. The outer hard icing-like coating around the bar makes it stand out from the rest in the best way possible! You'd be a fool not to try it!"
8. Nothing Naughty Protein Bars
Best Protein Bar for Those on a Diet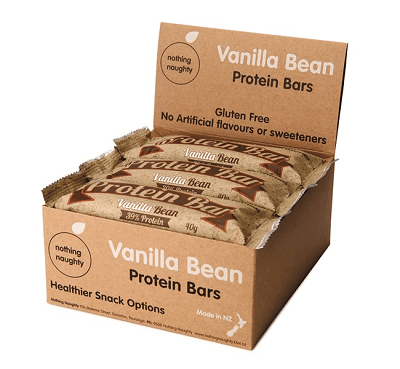 Price: NZ$29
This is a healthy snack that's perfect for those weight-conscious individuals and athletes alike.
These all have a chocolate coating that complements the flavour and texture. And there are 7 flavours to choose from, such as vanilla bean, pineapple, espresso, caramel, fudge, raspberry, and mint.
Nothing Naughty bars are also gluten-free, with 16g of protein for 155 calories per serving. The primary ingredient is whey protein concentrate, by the way.
So, if you're fatigued through the afternoon or working out in the night and need that extra burst of energy, take a bite of Nothing Naughty protein bars.
Highlights
Provides 16g of protein
155 calories per 40g bar
Many sweet and beloved flavours
Great for snacks or for pick-me-ups
Customer Reviews 
There's a lot of positive feedback praising this bar's flavour and taste. One customer noted it is tasty, chewy, and a great snack to have before running or workout.
In addition, Rachel shares:
"Only tried a couple of flavours out of the mixed box so far and they taste great and have a slightly more solid filling than the bars I normally get, which I love. Favourite flavour so far is the pineapple, it tastes exactly like pineapple lumps ?? a great, easy and filling snack for on the go. 10/10 would recommend." 
And also, Hannah Catlow explained:
"I have purchased these bars a few time and i have to say, they are the best ones i have tried so far. I HATE grainy, super sweet artificial protein its disgusting, but these bars dont have that awful flavour or bad aftertaste. they are a great snack, have great texture and flavour and i will continue to purchase them for that reason." 
9. Whey Protein Powder + Organic Chocolate
Best Whey Protein Powder for Recipes
Price: NZ$59.00
Want to stay healthy but don't want to compromise your palate? Well, Go Good's Whey Protein Powder in Organic Chocolate is perfect for health buffs who want the benefits of protein supplements alongside great flavour.
This protein powder features 23 grams of protein in every serving. It's also partnered with very low contents of fat (2.2 g ) and carbohydrates (2.7 g). So, if you won't have to worry about unhealthy stuff getting in the way of your fitness journey.
A bonus: if you enjoy incorporating your whey into other meals, you'll be glad to know that this Whey Protein Powder works well with other ingredients! So pour some in your milkshake, or mix it into your healthy sweets and you'll be good to go.
Highlights
23.0 g of protein per 30.0 g serving
Low in fat content
Contains organic raw cacao
Comes in Banana, Strawberry, and Vanilla
10. Natural Pea Protein
Best for Vegans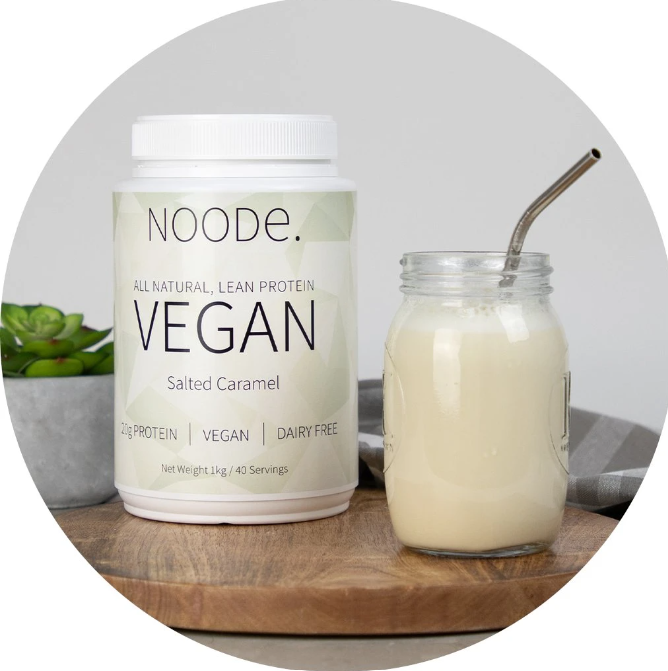 Price: $45
In order to have a long and healthy life, we must take care of ourselves by eating healthy food as often as possible. But sometimes, these healthy products gives us a bloated feeling that makes us quite wary about taking it again.
You need to wisely choose which products are good for you, for both its healthiness and taste. Fortunately, Noode has made the decision easy for you.
Now you can feel fresh and strong without the bloated feeling you normally get from whey. With their all-natural Vegan protein powder blended and packed, you get to live a healthy lifestyle without having to endure the bad feeling.
Highlights
Very fine particle size – as smooth as it can get
Promotes muscle growth and recovery
High digestibility
Promotes a lean body composition
Free delivery NZ wide
Customer Reviews 
Here is a review left by a very satisfied client:
"I'm moving towards a whole food plant based lifestyle and was searching for a CLEAN vegan protein powder. I'm so happy I stumbled upon Noode. So far I've tried the caramel and also vanilla. Both are absolutely divine in flavour and texture. They mix super easy for great creamy smoothies. No clumps." – Kathryn
11. MusclePharm
Best for No Carbs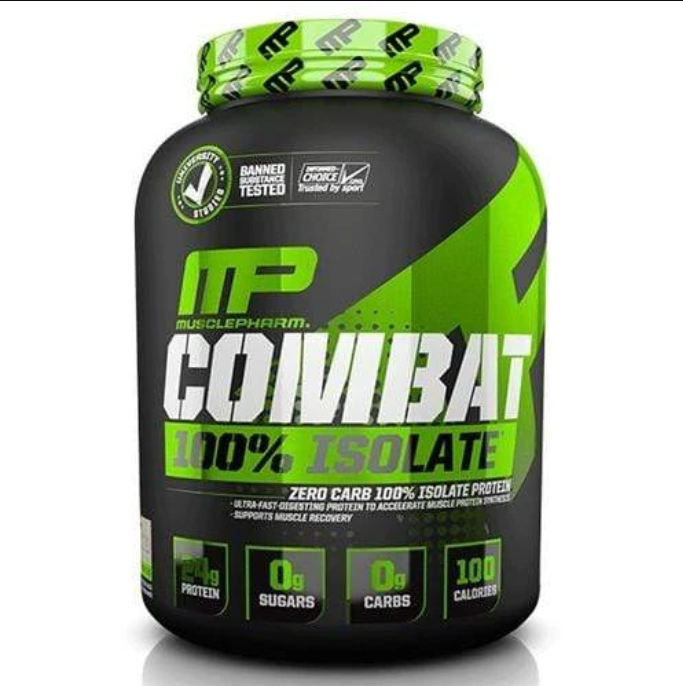 Price: $129.90
MusclePharm Combat is one of the best supplements when it comes to muscle building. Unlike other protein powders, it contains no carbs– you can reduce your calorie intake as much as possible.
This is a finely filtered powder that contains high quality, easily digestible protein. You can rest easy that it will contain no other macro ingredients.
The MusclePharm Combat is perfect for achieving your strict fitness goals. Get it from SportsFuel now!
Highlights
No carbs included
100% whey protein isolate
Highly digestible
And that's it for your best protein products in New Zealand. As you've seen, they also received great customer reception for their taste and results.
Any questions about protein bars or whey products? Throw them our way! And if you have other product suggestions, please do let us know!
Furthermore, If you like working out, you may want to check out our list of the best treadmills in New Zealand. You may want to get one so you can keep up your workout even when circumstances make it difficult to leave your home.